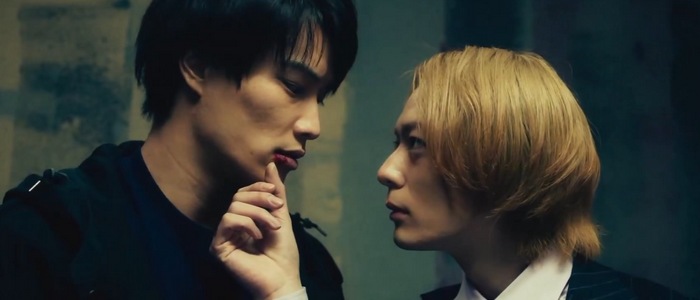 Kei x Yaku: Dangerous Buddy is a Japanese BL crime drama. The main character is a police detective investigating the mysterious shooting of his senior colleague three years ago. He meets a young yakuza leader, also looking for answers. This unlikely pair teams up and works together, uncovering the truth behind an enormous political conspiracy.
Although the two lead actors are charming, Kei x Yaku suffers from a convoluted plot not written particularly well. The BL content is also disappointingly minimal and resembles more of a bromance. Still, this mystery thriller can be compelling to watch, entertaining the viewers with fun twists and turns.
Kei x Yaku Summary
What is the drama called?
ケイ×ヤク -あぶない相棒
Where was the series made?
Japan
When was the drama released?
2022
How long is the drama?
7 hours
What is the genre?
Mystery
How would you describe the series?
Dramatic and intense
How many episodes are in the drama?
10 episodes
How long is each episode?
Around 43 minutes
Plot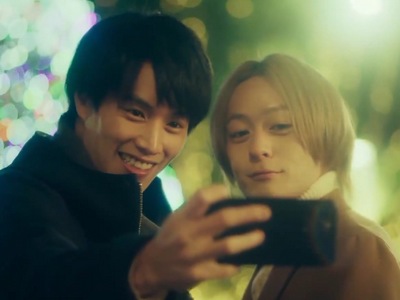 Ichiro is an undercover police detective who works in the Ministry of Public Security. Three years ago, Ichiro's senior colleague Nakaba was killed on duty. Her death is shrouded in mysterious circumstances. A viral video shows Nakaba kidnapped and shot in the chest, presumably assassinated by gunfire. However, Ichiro finds it strange that he can't find more information about what happened. His boss Taguchi won't tell him anything.
Three years later, Ichiro is assigned on a new case. He must investigate Shiro, a young yakuza leader who skyrocketed in the ranks recently. Shiro made a fortune with trading investments and used his wealth to gain power in the criminal world. Ichiro must go undercover, follow the yakuza leader, and report his suspicious activities to Taguchi.
Shiro is involved in shady dealings, like unlawful gambling and violent assaults. He makes many enemies in his line of work, facing threats and constant attempts to end his life. Ichiro assumes a fake identity to get closer to Shiro's illegal activities. However, the yakuza quickly deduces the police detective's deception. Subsequently, Ichiro loses a fight and lands himself in a precarious situation. Yet, Shiro releases him and doesn't pursue further action.
Later, the characters meet again in the graveyard. Both discover they have a mutual connection to Nakaba. Shiro is Nakaba's younger brother, who grew up in the orphanage together. Like Ichiro, Shiro feels puzzled by his sister's death and seeks answers to the mysterious circumstances. In fact, Shiro became a yakuza specifically to find out what happened to her.
The two men decide to team up in their investigation, hoping to use their police resources and yakuza network to solve the mystery. As they chase leads, Shiro and Ichiro discover a political conspiracy behind Nakaba's death. Before her tragic demise, Nakaba worked on an investigation around an influential politician, who may have covered up a sinister plot in the past.
Kei x Yaku Cast
Characters
Ichiro
Nobuyuki Suzuki (鈴木伸之)

Ichiro is a police detective who works undercover in the Ministry of Public Security. Earnest and diligent, he takes his job seriously. Ichiro's parents passed away in a tragic incident, a trauma that still haunts him twenty years later. Their deaths compelled him to become a police officer to channel his fury productively. Ichiro was Nakaba's junior colleague, and he looked up to her as a mentor.
Nobuyuki Suzuki

Nobuyuki Suzuki (鈴木伸之) is a Japanese actor. He is born on October 14, 1992. His first BL project is the 2022 drama, Kei x Yaku. He also portrayed a gay character in the 2021 series, Love's In Sight.
Shiro
Atsuhiro Inukai (犬飼貴丈)

Shiro is the young yakuza leader of the Minegami gang. He grew up in an orphanage with his older sister Nakaba. Although Shiro got adopted by a family, the siblings remained close throughout adolescence and adulthood. After his sister's mysterious death, Shiro made money with trading investments. He used his newfound wealth to gain influence in the criminal world and seek answers on Nakaba's assassination.
Atsuhiro Inukai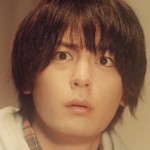 Atsuhiro Inukai (犬飼貴丈) is a Japanese actor. He is born on June 13, 1994. His first BL project is the 2021 comedy, A Man Who Defies the World of BL. He also appears in the 2022 sequel, A Man Who Defies the World of BL 2. In addition, Atsuhiro stars in the series Kei x Yaku (2022) and Our Dining Table (2023).
Supporting Cast

Nakaba
Chiaki Kuriyama (栗山千明)

Taguchi
Yoshimi Tokui (徳井義実)

Chika
Minori Hagiwara (萩原みのり)

Osu
Itao Itsuji (板尾創路)

Emily
Kaede Aono (青野楓)

Hayashi
Masaki Miura (三浦誠己)

Yamada
Mitsuru Hirata (平田満)

Masashi
Kaito Yoshimura (吉村界人)

Yukiko
Kurumi Nakada (中田クルミ )

Nakamura
Matsu (松本利夫)

Aoi
Tomohisa Yuge (弓削智久)

Akamatsu
Mizuki Ohno (大野瑞生)

Nonomura
Hidekazu Mashima (眞島秀和)

Azuma
Toshihiro Yashiba (矢柴俊博)
Cast Highlights
Shiro's actor (Atsuhiro Inukai) is the lead in the 2021 Japanese BL series A Man Who Defies the World of BL. This comedy series is about a reluctant protagonist stuck in a universe surrounded by BL couples. He also starred in the 2022 sequel.
Ichiro's actor (Nobuyuki Suzuki) portrayed a gay role in the 2021 Japanese drama Love's In Sight. His character has a crush on the male lead, but it doesn't become a full-fledged romance.
Kei x Yaku Review
Review

The mystery fan in me enjoys Kei x Yaku, a compelling crime thriller with twists and turns. To be honest, I had trouble adjusting to the early episodes, which explained the confusing situations hazily. After a while, I got into the groove of the fast-paced narrative, packed with nonstop action and entertaining interactions. Not all the outrageous storylines made perfect sense, but I went along with the silly shenanigans anyway. Kei x Yaku can be stupidly fun, stimulating me with a surreal adventure.
However, it's tough to justify giving a high review score when this series has many shortcomings. If we look at Kei x Yaku as strictly a crime drama, the story is subpar. The convoluted plot isn't written well, full of clunky exposition, nonsensical events, and one-dimensional villains. The circumstances are also laughably ludicrous. There's a prime minister who sleeps with a yakuza leader and an unkillable assassin who defeats dozens of mobsters by herself. You can't overthink Kei x Yaku, or else the bizarre leaps of logic don't hold up under scrutiny.
If we judge Kei x Yaku as a BL series, the lacklustre romance seems disappointing. The relationship content is minimal, with practically no emphasis on affection. While the lighthearted scenes at the end of each episode are adorable, we don't get enough flirtatious or seductive exchanges. Ichiro and Shiro's bond resembles a bromance, never going beyond a platonic rapport. The most pronounced BL material actually comes from Shiro's sordid affair with a minor character. Sadly, they have a more passionate spark than the two leads.
It's too bad that Kei x Yaku seems so shy about the BL material. Otherwise, they could've capitalized on the juicy dynamic between a police detective and a yakuza leader. A stronger romantic subplot would compensate for the weaker storylines. This series gets its priorities wrong, emphasizing the dull gangster drama and the shallow political conspiracy. Instead, the BL relationship should've taken more prominence with some occasional mystery sprinkled here and there. Kei x Yaku fails to be a serious crime thriller when it's better off as an action-packed love story.
This series benefits from having likable protagonists, making you want to root for them to overcome their struggles. Portrayed by capable and charming leads, both exude genuine charisma on-screen. Shiro's performer (Atsuhiro Inukai) brings swagger and flair as a gangster. He's best when his façade drops in those heartfelt moments with his sister. As for Ichiro, the actor (Nobuyuki Suzuki) turns me on. 😳 The towering height, lean physique, and dimpled smile produce an attractive package. He also gives a wonderfully emotional performance in the finale.
Kei x Yaku goes on a streak of exhilarating episodes around the midway point, fun to watch even without much BL. Unfortunately, the plot loses steam towards the end with sloppy storytelling, absurd events, and an anticlimactic finish. The unsatisfying conclusion hardly changes the dynamics, putting too much hope into a second season that may not happen. Overall, Kei x Yaku is occasionally exciting, but it never amounts to anything exceptional. The mediocre mystery and modest bromance make this series seem insignificant to the BL genre.
Summary
Convoluted story
Kei x Yaku is a fast-paced crime thriller with fun twists and turns. However, the convoluted story isn't written well, packed with too much exposition, plot holes, and outrageous events.
Minimal romance
Ichiro and Shiro's relationship isn't very affectionate, resembling a platonic bromance. I classify this series as BL because of Shiro's affair with an older man, which is more sentimental than expected.
Charming acting
The lead actors exude a warm, likable charisma on-screen. Ichiro's actor (Nobuyuki Suzuki) is dashing and gives a wonderfully emotional performance in the finale.
Happy ending
Kei x Yaku has a happy ending where the characters restore a relatively normal routine . With that said, the last episode is somewhat unsatisfying and doesn't change the dynamics much.
Polished artistry
This series looks polished and presentable, successfully creating a moody ambiance in the climactic scenes. You can expect premium quality from this well-operated televised production.
64%
Kei x Yaku is enjoyable and entertaining in some parts. However, there's too much focus on the convoluted mystery and not enough emphasis on the BL content.
Kei x Yaku Episodes
Episode Guide

Start Date January 13, 2022
End Date March 17, 2022
Episodes 10 episodes
Episode Length 40 minutes
Kei x Yaku has a total of 3 episodes. Each episode is around 40 minutes long. It is a long BL drama, and you can finish the entire series in around 7 hours. Kei x Yaku started on January 13, 2022 and ended on March 17, 2022. In addition to the regular episodes, Kei x Yaku also released a few bonus specials that are not part of the canon narrative.
Episode 1
Episode 2
Episode 3
Episode 4
Episode 5
Episode 6
Episode 7
Episode 8
Episode 9
Episode 10
Kei x Yaku Information
Links