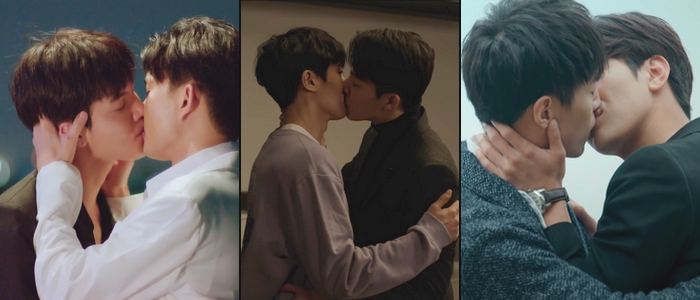 BL series have become really popular in recent years. It used to be that you could barely find a non-stereotypical gay character on a TV show, let alone a male couple. Sometimes, they'd jump through hoops to imply the characters had feelings for each other, without actually showing them get together.
Nowadays, BL dramas are loud, proud, and out front and centre in the mainstream market. I'm still taken aback at how much BL dramas are thriving in countries like Thailand, Japan, Taiwan, Philippines, Vietnam, and even South Korea. Is this a dream? When did I fall asleep and wake up to a world where other people enjoy the obscure BL series that I watch?
Despite my confusion, I'm glad that the genre has taken off, because it means there's a growing list of good shows to watch. I'm loving all the new BL series that are seemingly coming out every other week. Personally, I can barely catch up with the flurry of upcoming BL series, but that's a good problem to have.
As I catch up on each show in my BL series list, I will share my detailed thoughts and personal recommendations on BL Watcher. Check out some of these best BL dramas that have launched recently:
List of BL Dramas and Series
2022 BL
2021 BL
2020 BL
2019 BL
2018 BL
2017 BL
2016 BL
2022 BL Series
2021 BL Series
2020 BL Series
2019 BL Series
2018 BL Series
2017 BL Series
2016 BL Series