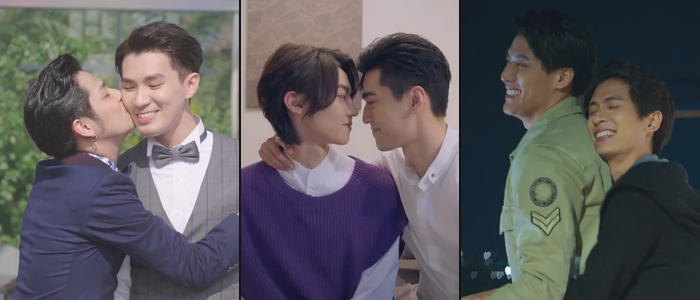 At BL Watcher, I'm a huge champion of Taiwanese BL dramas. As the only country in East Asia that has legalized same-sex marriage, Taiwan is the friendliest and most progressive place for gay romances to thrive. Any Taiwanese BL series already feels happier by default, simply because I know the couples can enjoy a stable long-term future together with a legitimate status. The cultural significance of Taiwanese BL dramas means so much to me, and I'm delighted that this genre is on the rise in the country.
In the beginning, the quality of early Taiwanese BL dramas was somewhat inconsistent. However, I have noticed a promising improvement over the years, and I hold a lot of hope for new series coming out in the future. Among all the Taiwanese BL series, the HIStory franchise is probably the most famous one. With many installments available, they are a great place to start if you want to watch BL dramas from Taiwan.
You'll enjoy Taiwanese BL dramas if you like:
Great physical intimacy between the leads
Steamy and passionate romances
Dramatic storylines fuelled by sexual tension
I have compiled a list of Taiwanese BL series and dramas from Taiwan made over the years! Read the reviews of each drama for in-depth information about the plot, the cast, and the episodes.
List of BL Dramas in Taiwan
2023 BL
2022 BL
2021 BL
2020 BL
2019 BL
2018 BL
2017 BL
Taiwanese BL Dramas in 2023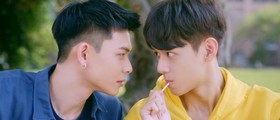 Stay by My Side is a Taiwanese BL series about two university roommates who don't get along. The main character used to live alone until a new student moves into his dorm room. They antagonize each other due to a personality clash. Recently, the protagonist unlocks an ability to communicate with ghosts. These restless spirits torment him and disrupt everyday life. The only way to ward off the demons is by remaining close to his nemesis.
The couple in Stay by My Side goes on an entertaining journey from enemies to lovers. The story's supernatural twist adds unique scenarios and nuanced relationship dynamics to keep the romance compelling. This visually dazzling series delivers many BL-friendly moments, which will delight fans of the genre. However, a few iffy plots cause minor annoyances. The inexperienced actors also take a while to settle into their roles.
School romance
Cute & sweet
10 episodes
4 hours
Taiwanese BL Dramas in 2022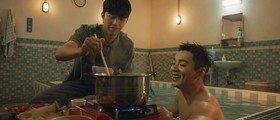 49 Days With a Merman is a Taiwanese fantasy drama. An ordinary high school student leads an uneventful life until he suddenly meets an eccentric merman. Unable to return to the sea, the merman must reside in the human world for the time being. He lives in the bathroom belonging to his new companion, as the two characters form a brotherly bond.
Regrettably, 49 Days With a Merman is not a BL series. Even though several suggestive scenes lean towards fanservice, the characters never share romantic interactions. Nonetheless, the upbeat story, charming actors, and boisterous humour bring the zany narrative to life. This lighthearted dramedy is enjoyable from a non-BL perspective.
Non-BL drama
Happy & funny
14 episodes
6 hours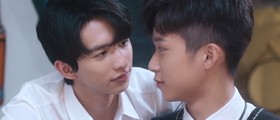 About Youth is a Taiwanese BL series about a teenage romance between two high school seniors. The main characters first meet on a rainy evening after experiencing emotional hardships. They reunite a year later, but only one of them remembers what happened that night. As the leads get acquainted, their newfound friendship develops into a mutual attraction.
I understand why About Youth appeals to BL fans. The cute actors, fun scenarios, glossy visuals, and catchy soundtrack create an attractive teen love story. However, I'm not impressed with the clunky writing, corny cliches, or clumsy ending. This glitzy series shows more style over substance, lacking a clever plot to complement its sweet campus romance.
School romance
Cute & sweet
8 episodes
3 hours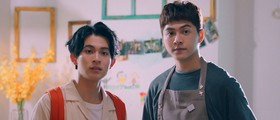 DNA Says I Love You is a unique Taiwanese BL series with a groundbreaking concept. However, the story begins ordinarily as a boy-meets-boy romance. The main character befriends a mysterious stranger, who seems sweet, shares similar interests, and gets along with him. As their relationship develops, his new acquaintance struggles to maintain a complex secret.
There's a fascinating story embedded in DNA Says I Love You, even though it may not seem obvious initially. This BL drama takes its time to introduce the gentle protagonists, who develop a cute romantic bond. As the plot unfolds, many thoughtful messages and powerful emotions emerge. At its peak, the series delivers complex and compelling drama that resonates poignantly.
Drama
Deep & mature
12 episodes
3 hours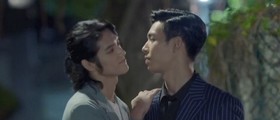 HIStory 5: Love in the Future is a Taiwanese BL series about a time traveller and his romance. One night, the protagonist is magically transported years into the future. While settling into his new life, he befriends a mysterious stranger who offers him a job and a residence. The two roommates bond as they learn about each other's pasts. Their relationship heats up once they work in the same office together.
The first half of HIStory 5: Love in the Future is incoherent nonsense. The convoluted plots, amateurish acting, and obnoxious characters constantly make me cringe. However, the series improves after the romances develop. While both couples suffer from annoying drama, their flirting and physical intimacy create affectionate relationship moments. Also, the terrible story becomes campy enough that it's ironically enjoyable.
Fantasy
Spicy & romantic
10 episodes
8 hours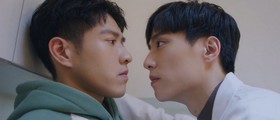 My Tooth Your Love is a Taiwanese BL series about a dentist, his patient, and their romance. The main character suffers from a toothache, but he'd rather endure the pain than seek help. When the protagonist finally visits the clinic, he causes trouble and clashes with his dentist. Despite the rocky first impression, they overcome their differences and befriend each other. As their friendship develops, they must figure out their budding feelings.
Although My Tooth Your Love contains many cliches, it depicts the familiar BL tropes with sweetness and charm. This series combines an attractive cast, romantic banter, and vibrant chemistry to create an engaging story. Sometimes, it's hard to enjoy the cheesy plot, which forces contrived conflicts to separate the couple. Nonetheless, I can ignore the various hiccups in the narrative and focus on these hot guys flirting cutely.
Romance
Cute & sweet
12 episodes
7 hours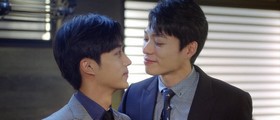 Plus & Minus is a Taiwanese BL series about the romance between two childhood friends. The main characters have been best friends for over twenty years. Now, they work as colleagues in the same law firm. Despite their close brotherly bond, this friendship never escalated affectionately until now.
As somebody who favours BL romances between childhood friends, I am obsessed with Plus & Minus. This couple delivers an enthusiastic rapport, many adorable relationship moments, and powerful displays of passion. They make me blush, giggle, and feel emotionally invested in their riveting dynamic. Despite some clunky writing, the delightful love story resonates with me so much.
Office romance
Cute & sweet
12 episodes
6 hours
Taiwanese BL Dramas in 2021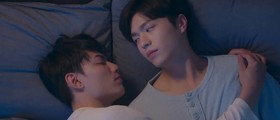 Be Loved in House is a Taiwanese BL series about the office romance between a boss and his employee. When the new boss arrives at the company, he immediately clashes with a headstrong, hot-blooded employee over a controversial workplace policy. Although their relationship starts off combatively, the two of them develop a bond as they work and live together.
A riveting dynamic fuels the main romance in Be Loved in House, turning a pair of enemies into lovers with their fun, vibrant chemistry. Unfortunately, the plot loses momentum towards the end and slogs during those last few episodes. Nonetheless, Be Loved in House is still a solid BL drama defined by its overall strengths more than its weaknesses.
Office romance
Cute & sweet
12 episodes
6 hours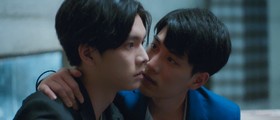 Fighting Mr. 2nd is the sequel of the Taiwanese BL drama, No. 1 For You, continuing a few years after where the first season ended. All the characters are now working, and the BL romance has transitioned to a tech office environment. However, the main couple is not on the best of terms, meeting again after a few years apart. Their unresolved feelings for each other intensify, as they now mix romance with workplace politics.
Fans of the first series will want to continue the characters' romantic journey in Fighting Mr. 2nd. Packed with lots of affectionate exchanges, this BL sequel shares many of the same strengths and weaknesses as its predecessor. The story is still flimsy and illogical, but it's saved by the sizzling chemistry between the lead actors.
Office romance
Spicy & romoantic
6 episodes
3 hours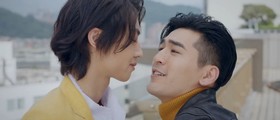 HIStory 4: Close to You is a Taiwanese BL drama about three friends who live together and work at the same company. One of the characters pretends to be interested in BL to impress a new employee, but what started out as a charade leads to the development of unexpected romantic feelings. Meanwhile, another character is confronted by an obsessive stalker, as the two of them go through a twisted and turbulent dynamic.
This is easily the worst instalment in the HIStory franchise that romanticizes rape, celebrates toxic relationships, and indulges in offensive tropes. Maybe HIStory 4: Close to You becomes more watchable if you only focus on the lighthearted couple, even if their romance is ridiculous and cliché. However, the other pairing is extremely problematic with an evil psychotic character disguising as a viable love interest. Their storyline unfolds like a dark, disturbing horror that is very uncomfortable to watch.
Office romance
Dark & toxic
10 episodes
8 hours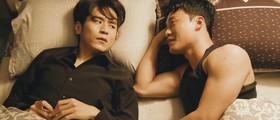 Innocent is a Taiwanese BL series about a man with Dissociative Identity Disorder (DID). His two distinctive personalities mask a repressed trauma from the past. When he begins a romance with an ordinary man, they go through an emotional journey of anguish and healing.
At times, Innocent evokes poignant emotions and captivates your attention with passionate relationship scenes. However, the unique premise is diminished by some questionable storytelling choices. You may be put off by the disjointed narrative initially, but the intriguing plot and romance pick up steam after the first episode.
Romance
Sad & emotional
4 episodes
90 mins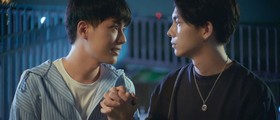 No. 1 For You is a Taiwanese BL drama about two ambitious university students. They constantly challenge each other in sports and school. As these rivals compete for the #1 title on campus, they develop a passionate relationship along the way.
The romance in No. 1 For You takes a while to get going and almost spends too long on useless plots. Once this series hits its stride, the scenes are fun, lighthearted, and engaging to watch. There are plenty of sweet and sizzling BL moments between the main couple.
School romance
Cute & sweet
6 episodes
3 hours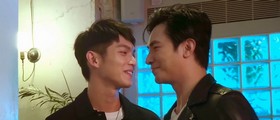 Papa and Daddy is a slice-of-life Taiwanese BL drama about a gay couple raising their son together. They lead a happy, ordinary life despite facing some gossip from other parents and a bit of meddling from relatives. Each episode focuses on their casual day-to-day events, as the couple navigates between relationship drama and family matters.
With its strong LGBT identity, Papa and Daddy is a sweet and lighthearted series. It focuses heavily on family and features a positive portrayal of gay parenting. There's a good mix of cute romance, dynamic characters, and many feel-good family moments.
Slice-of-life
Cute & sweet
6 episodes
2 hours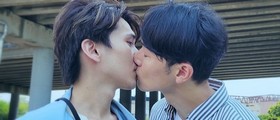 See You After Quarantine? is a Taiwanese BL drama that takes place during the COVID pandemic. The story is told through a series of video calls, in which the characters meet, converse, and flirt. Over time, romantic feelings develop between the two leads, even though they have never met physically in person.
Despite its unique format, See You After Quarantine is a pretty straightforward love story that feels short, simple, and sweet. The easy and effortless writing contributes to the warm, relaxing vibe of the series. However, I'm not particularly inspired or convinced by the long-distance romance, which requires some suspension of disbelief.
Romance
Cute & sweet
10 episodes
90 mins
Taiwanese BL Dramas in 2020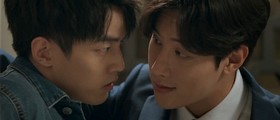 Because of You is a Taiwanese BL drama about the three wealthy sons of a powerful tycoon, each competing for a major stake in their father's business empire. All three brothers experience their own romantic storylines during the course of this ten-episode series.
At times, I see quick glimpses of an interesting plot or a sweet romantic moment in Because of You. Unfortunately, this drama is too muddled with toxic relationships, shallow character development, and scattered storylines that never quite come together.
Romance
Cute & sweet
10 episodes
3 hours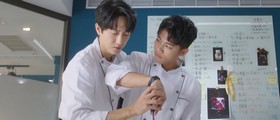 Craving You is a Taiwanese BL drama about the love story of a bakery owner and a famous musician, or at least it started out that way. Although their relationship seemed cute and lighthearted at the beginning, it becomes more complicated once an old high school flame is introduced.
Over the course of the series, Craving You gradually feels more serious and dramatic, straying away from its original premise. As the sweet romance takes a sour turn in the second half, prepare for a volatile journey filled with tension, conflict, and angst.
Romance
Spicy & romantic
10 episodes
2 hours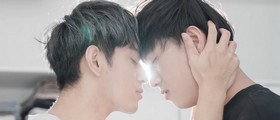 Our Memory is a short Taiwanese BL drama that follows an ordinary gay couple from the moment they get together. Each episode describes a different stage of their romance. Together, they must overcome various struggles like maintaining a long-distance relationship or coping with parental disapproval.
Limited by its short length, Our Memory is a fairly average series filled with familiar BL tropes. The romance is sweet and endearing, even if it stays on a predictable trajectory all the way. Although it's not a bad effort, this story is ultimately too short to make a lasting impact.
Romance
Nice & gentle
4 episodes
1 hour
Taiwanese BL Dramas in 2019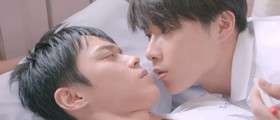 HIStory 3: Make Our Days Count is about the turbulent romance between a high school student and his bully. Although the two characters begin the series with lots of hostility, their relationship improves as they understand each other more. This BL drama also features a saucy romance with a sizable age difference, as one of the teens develops a crush on an older man.
Admittedly, HIStory 3: Make Our Days Count comes with a lot of red flags, which include poor writing, unlikable characters, and unhealthy relationship dynamics. Nonetheless, there are some compelling moments in this series, capable of stirring up intense emotions with its nonstop drama.
School romance
Spicy & romantic
20 episodes
7 hours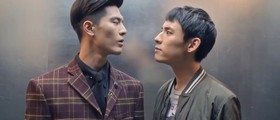 I never thought I'd see the day when there would be a BL drama about the mafia, but HIStory 3: Trapped has lived up to its name and certainly made history. This Taiwanese BL drama is about the unlikely romance between a police detective and a mafia boss.
I like it when BL dramas get ambitious and try to do something different from the norm. While HIStory 3: Trapped doesn't get everything right in its execution, I think this series is an encouraging sign of the creative possibilities available in this genre.
Crime
Wild & intense
20 episodes
7 hours
Taiwanese BL Dramas in 2018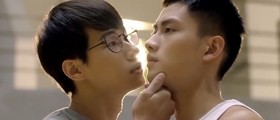 Out of all the BL dramas in the HIStory franchise, HIStory 2: Crossing the Line is probably my personal favourite. This is an energetic and upbeat Taiwanese BL drama involving a high school volleyball team. When a rebellious student joins the team, he forms a passionate relationship with the manager despite clashing in personalities.
HIStory 2: Crossing the Line is fun, fast-paced, and full of cute BL scenes. You can power through this BL series and remain entertained from start to finish. The sports setting, the energetic characters, and the cute romance all contribute to a really special BL experience.
School romance
Cute & sweet
8 episodes
3 hours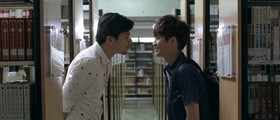 School romance
Spicy & romantic
8 episodes
3 hours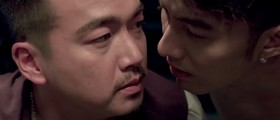 Comedy
Happy & funny
8 episodes
2 hours
Taiwanese BL Dramas in 2017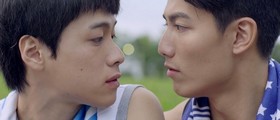 HIStory: My Hero is a Taiwanese BL drama with a supernatural twist. The protagonist is a female ghost who possesses her male classmate to spend more time with her grieving boyfriend. A unique love triangle forms as the romantic connection strengthens between the two men, but the boyfriend doesn't know he's interacting with his ex-girlfriend in another body.
The first installment in the HIStory franchise gets points for creativity, exploring an unusual romance that touches upon themes of identity and sexuality. Unfortunately, it struggles to capitalize on an interesting premise and rushes through the narrative in an hour's time. Overall, HIStory: My Hero is an okay BL series that falls short of greatness.
Supernatural
Cute & sweet
4 episodes
90 mins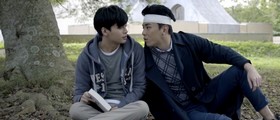 HIStory: Obsessed is a Taiwanese BL drama where the main character has a second chance to change his destiny. He uses this opportunity to avoid falling in love with his university boyfriend, who ends up breaking his heart in the future. However, the obsessive boyfriend won't give up on pursuing the protagonist. Being rejected only makes him more aggressive in his advances.
A polarizing series, HIStory: Obsessed is an extreme story with volatile emotions, violent threats, and vile consequences. This provocative BL drama walks a dangerous line between depicting passionate love and psychotic obsession. The intensity of the story leaves me uncomfortable, and some of the depraved actions are simply too despicable to overlook.
Fantasy
Dark & toxic
4 episodes
90 mins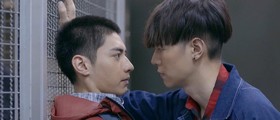 HIStory: Stay Away From Me is a Taiwanese BL drama about two stepbrothers who become roommates. The main character is shocked to discover his new stepbrother is a famous celebrity, who will be moving in and living together with him. Although their personalities clash at first, the two of them eventually find common ground and discover a deeper connection.
Some BL series make a big impression, while others like HIStory: Stay Away From Me fall quietly into the middle of the pack. This HIStory installment is a simple and straightforward story that doesn't deviate much from expectations. It's a perfectly serviceable stepbrother romance, even if there's a lack of spark and excitement.
School romance
Cute & sweet
4 episodes
90 mins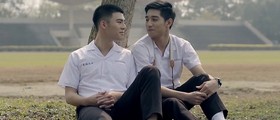 Red Balloon is a Taiwanese BL drama featuring a poignantly told high school love story. After his emotional divorce, the main character reminisces about his first crush from years ago. Back in his teenage days, he became mesmerized by a charming student, taking him on a whimsical journey that sadly ends with heartbreak.
There's a lingering melancholy in Red Balloon, as the viewer is guided through the wistful memories of a failed teenage romance. The sensitive storytelling is enhanced by an incredible soundtrack, which amplifies the emotions powerfully and beautifully. Despite a few minor shortcomings, Red Balloon is a solid BL series that will tug at your heartstrings.
School romance
Sad & emotional
8 episodes
2 hours