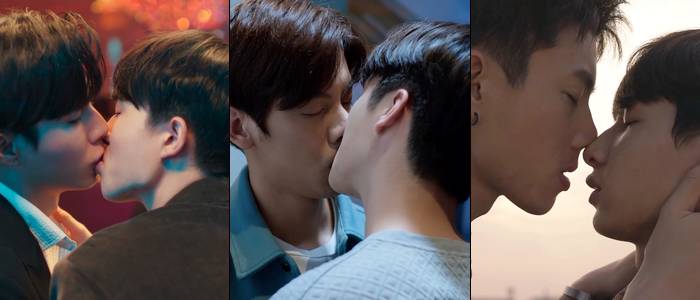 When it comes to the Boys Love genre, Thailand has dominated the market with their large number of Thai BL dramas. Few countries have embraced BL with as much enthusiasm as Thailand and its popularity has spread worldwide. Some of the best Thai BL dramas are really successful, and many of the actors have very popular followings that are still active today.
If you are a BL fan, you gotta watch a couple of Thai BL series just to experience what the fandom is like. The fans are friendly, invigorated, and they genuinely love BL so much. From an anthropological perspective, these Thai BL dramas created a really amazing cultural phenomenon that I don't think any other TV genre has achieved.
Since there are so many BL dramas produced in Thailand every year, you have a great collection of series to sink your teeth into. Thai BL series tend to have long episodes and enormous casts, so the quantity of content is substantially more than any other country. The toughest part may be catching up with all the new dramas and series that are coming out in rapid fire, but that's not a big problem for the most passionate BL fans!
You'll love BL dramas and series from Thailand if you enjoy:
Fun, lighthearted humour
Long and epic romances
Sexy and handsome actors
Check out the list of Thai BL series and dramas from Thailand made over the years! Read the reviews of each drama for comprehensive information about the plot, cast, and episode guides.
2022 BL
2021 BL
2020 BL
Pre-2020 BL
Thai BL Dramas in 2023

2BB is a short Thai BL series about the relationship between a room organizer and his client. The main character offers professional decluttering services for a living. A homeowner recently hired him to tidy up his messy apartment. However, they quickly clash upon their first meeting. The protagonist becomes upset in the heat of the moment and breaks a prized possession. He feels remorseful afterwards and wants to make amends.
Despite my low expectations, 2BB is surprisingly charming for a twenty-minute series. I appreciate the playful interactions and lighthearted moments between the leads. However, there's too little romantic content. This flimsy drama barely classifies as BL. Also, the silly story isn't sophisticated enough. It needs more substantial content, lengthier episodes, and a conclusive ending to explore the untapped potential.
Comedy
Happy & funny
3 episodes
20 mins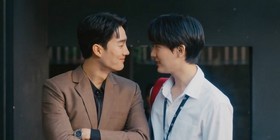 A Boss and a Babe is a Thai BL series about a CEO, his intern, and their scandalous office romance. The main character is a new hire at a video game company. This bubbly employee befriends his intimidating boss and helps him open up around others. Despite their growing attraction, the couple faces scrutiny for their inappropriate relationship. They must navigate the tricky professional boundaries of a workplace affair.
I feel conflicted about A Boss and a Babe. On the one hand, I enjoy the witty humour, boisterous energy, and handsome leads. On the other hand, I'm bothered by the couple's unprofessional misconduct around the office. The series constantly justifies their dubious behaviour, from disregarding boundaries to neglecting work responsibilities. I have trouble rooting for the sleazy boss or his unhealthy romance with the company intern.
Office romance
Spicy & romantic
12 episodes
9 hours

Be Mine SuperStar is a Thai BL series about a celebrity and his fanboy. The main character has harboured a secret crush on a famous actor for many years. After starting a film internship, he can work alongside his favourite star. Yet, he's too shy to confess his feelings. The protagonist must overcome jealous rivals and scheming saboteurs who undermine their relationship. He's startled by the dangerous, duplicitous world of show business.
Despite the handsome actors and beautiful locations, Be Mine Superstar is too terrible to enjoy. Expect many dumb, incoherent, and nonsensical plots with sloppy writing. The insufferable villains overshadow the love story, from petty antics to nasty schemes. The series lacks the sophistication to portray its relationship drama maturely or meaningfully. I'm only interested in the steamy sexual encounters and feel annoyed by everything else.
Romance
Sexy & steamy
12 episodes
10 hours

Be My Favorite is a Thai BL fantasy series about a time traveller returning to the past to fix his regrets. The main character is dissatisfied with his life after university graduation. A magical crystal ball transports the protagonist to ten years ago, giving him a chance to make better decisions. He uses this opportunity to win the girl of his dreams, even though she likes another guy. Surprisingly, he develops a connection with his love rival.
I appreciate the creative ideas, eventful plots, and meaningful messages in Be My Favorite. The story focuses on self-discovery journeys with empowering character growth. While the protagonist can be annoying, he learns valuable life lessons through trial and error. The series also includes a sweet, sentimental romance with exciting ups and downs. The polished visuals and elegant soundtrack accentuate the story's brilliance.
Fantasy
Mature & interesting
12 episodes
10 hours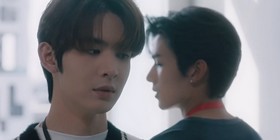 Bed Friend is a Thai BL series about two office coworkers who become friends with benefits. The protagonist works at an agency and clashes with his cocky coworker. During a company outing, they have a drunken one-night stand. Initially, these colleagues plan to move on after their casual fling. Later, they entertain maintaining a purely sexual relationship with no strings attached.
Not shying away from physical intimacy, Bed Friend showcases fun and hilariously campy sex scenes. The attractive actors bring saucy seduction into each romantic encounter. Outside of the raunchiness, I'm triggered by the sleazy storylines, excessive trauma, and vile behaviour. This tacky series portrays many sensitive topics tastelessly. It exceeds my tolerance for dumb trashy entertainment and makes me feel icky.
Office romance
Dark & toxic
10 episodes
8 hours

Chains of Heart is a Thai BL series about a grieving protagonist and his missing boyfriend. A few years ago, the couple was involved in a life-threatening encounter with a criminal gang. While the main character survived, his partner disappeared without a trace. He is heartbroken when a dead body surfaces. As he mourns his lost lover, a mysterious stranger enters his life and challenges him to move on.
With many twists and turns, Chains of Heart suffers from a convoluted plot. The incoherent story becomes increasingly outrageous until I laugh at the dumb nonsense. There are several enjoyable qualities, like the atmospheric visuals, attractive leads, and affectionate kisses. Even if the acting isn't impressive, these studs look striking with their beefy physiques. However, the unsatisfying ending makes the series feel incomplete.
Crime drama
Wild & intense
10 episodes
8 hours

Crazy Handsome Rich is a Thai BL series about a butler working for a wealthy family. The main character is a market vendor from a poor upbringing. His friend recruits him to become a housekeeper for three eccentric brothers in a mansion. The protagonist feels troubled by his employers' ill temper and bizarre rules. Despite his discomfort, he grows attached to one of the hunky residents. They overcome their differences and forge a connection.
I was eager to see a BL drama about butlers, a unique theme with exciting possibilities. However, Crazy Handsome Rich delivers a terrible series that's impossible to enjoy. The illogical plot, unfunny jokes, and offensive tropes create a painfully frivolous comedy. The couple's romance develops awkwardly without explaining the attraction between the leads. Eventually, the story deteriorates into unwatchable nonsense in the second half.
Comedy
Happy & funny
6 episodes
5 hours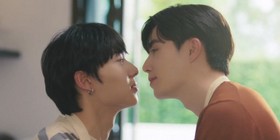 Cutie Pie 2 You is the sequel to the Thai BL series Cutie Pie. The short second season continues the original love story following the main character's graduation. The protagonist faces a dilemma between marrying his fiancé and pursuing a career opportunity. He must decide whether their wedding, which had been anticipated since childhood, shall proceed.
The Cutie Pie sequel is exciting because we get four additional episodes of cute relationship fluff and sexy intimate moments. The glitzy second season continues to dazzle with its elegant presentation, from stunning visuals to catchy soundtracks. However, the story is too light and lacklustre, not offering a significant plot beyond the romantic encounters. Also, many mushy scenes borderline on being overly schmaltzy.
Romance
Cute & sweet
4 episodes
3 hours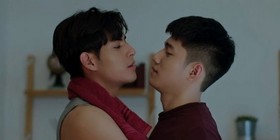 Destiny Seeker is a Thai BL series about two feisty university rivals. The main characters attend a prestigious engineering school, which requires all students to live on campus. Both protagonists are the leaders of separate dormitory buildings, which have been involved in an ongoing feud. Despite treating each other as adversaries, the relationship changes in their senior year. They struggle to admit their secret feelings for one another.
I was bored throughout most of Destiny Seeker. The unimaginative plots, choppy storytelling, childish shenanigans, and annoying secret crushes hardly inspired me. However, the series gains momentum in the last few episodes, highlighting a cute romance. The attractive couple flirts delightfully and delivers a passionate encounter in the finale. That steamy sex scene makes me blush!
School romance
Cute & sweet
10 episodes
8 hours

Dinosaur Love is a Thai BL series about a university romance. The main character has a famous boyfriend. Lately, he feels insecure about his partner's wavering loyalty. While stewing in his unhappiness, he befriends another student on campus. This charming upperclassman falls in love and wants them to date. The protagonist must decide what to do with his current relationship and whether he should entertain his new suitor.
Watching Dinosaur Love feels like torture. Each episode is overloaded with pointless nonsense, from the incoherent plots to the offensive tropes. All the characters have shallow personalities and behave obnoxiously. Likewise, the couple doesn't excite me. Their romantic moments are just one insipid cliche after another. The only noteworthy highlight is the steamy encounters. These performers kiss each other like hungry carnivores.
School romance
Cute & sweet
10 episodes
8 hours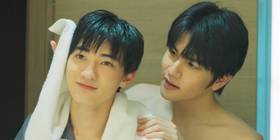 Future is a Thai BL series about a romance between a dental student and an engineering student. The main character has been unlucky in love until he meets a young, plucky student from another faculty. They agree to go out and quickly fall in love. However, jealousy, insecurities, and family issues may threaten the couple's future.
From the cringy dialogue to the cheesy romantic encounters, Future is a subpar BL drama in many aspects. The plot is pointless and repeats clichéd tropes poorly. The characters also have irritating personalities, often throwing jealous tantrums at innocent interactions. This immature series doesn't offer much depth, originality, or entertainment.
School romance
Cute & sweet
6 episodes
3 hours

Hidden Agenda is a Thai BL series about two university students on the debate team. The main character has a secret crush on a classmate and finds an unlikely ally in her ex-boyfriend. The ex offers to be his relationship coach and gives him dating advice. They become close over time and participate in debate competitions as teammates. However, the protagonist is unaware his new buddy has an ulterior motive for befriending him.
You can expect predictable plots with clunky narratives and transparent messages in Hidden Agenda. This mediocre series bores me with its uninspired, cliched writing. The characters also have bland personalities and behave obnoxiously. While the generic love story doesn't seem appealing, the couple is openly affectionate. BL fans may appreciate the copious amounts of fanservice scenes, which include deep, immersive kisses.
School romance
Cute & sweet
12 episodes
11 hours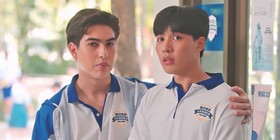 Hit Bite Love is a Thai BL series about three high school couples and their spicy romantic drama. The main character feels miserable about his secret relationship with a closeted gay student. He meets another guy who is open about pursuing him. However, his new love interest enjoys adventurous bedroom activities. The protagonist is intrigued as he discovers the pleasures and dangers of BDSM for the first time.
It's impossible to endorse the tacky plots, toxic relationships, and vile behaviour in Hit Bite Love. This BL drama is unquestionably problematic, offending those with a low tolerance for decadence. Nonetheless, the sleazy series is almost naughty enough to qualify as a wicked guilty pleasure. From the raunchy humour to the provocative scenarios, the story is not afraid to be messy and irreverent.
School romance
Wild & intense
6 episodes
5 hours

La Pluie is a Thai BL series about two protagonists who can communicate telepathically in the rain. The main character has a rare condition that causes a temporary loss of his hearing on rainy days. He also gains the supernatural ability to transmit his thoughts to a soulmate. However, this introvert has ignored his unique powers and tried to live ordinarily. On one fateful day, he meets his partner in person and becomes lovestruck.
Despite the intriguing fantasy twist, La Pluie underutilizes its creative premise and doesn't explore the ideas interestingly. The story emphasizes the concept of soulmates too much, diminishing the fun of seeing the leads fall in love. The telegenic actors share chemistry and have passionate encounters. Yet, their romantic journey is bland. The last few episodes suffer from overwrought relationship drama.
Fantasy
Cute & sweet
12 episodes
11 hours

Love in Translation is a Thai BL series about the two owners of a general goods shop. The main characters meet through a mutual acquaintance. Despite not getting along, they want to open a new store as business partners. The young protagonist is also obsessed with a foreign celebrity and wishes to communicate with her. His colleague agrees to give him language lessons. These one-on-one tutorials strengthen their ambiguous relationship.
The best way to enjoy Love in Translation is to overlook all its storytelling blunders. There are countless plot holes, implausible scenarios, and outrageously idiotic explanations. Despite the unsophisticated narrative, it has created a charming romance with likeable protagonists. The leads are well-cast in their roles and share excellent chemistry. At the peak of the series, the couple's blossoming relationship genuinely made me giddy.
Romance
Cute & sweet
8 episodes
7 hours

Low Frequency is a Thai supernatural BL series about a celebrity who enters a coma and becomes a wandering spirit. The main character is a famous actor involved in a car collision at the height of his career. He is hospitalized and falls unconscious. Surprisingly, the protagonist's spirit can communicate with his superstitious friend. They work together to investigate the accident and uncover the scandalous truth.
Despite the elegant visuals, Low Frequency is a middling BL drama that doesn't rise above mediocrity. A few cute moments may show glimmers of potential. However, the story focuses too much on a dull investigation, which becomes idiotic and outrageous in the last few episodes. The supernatural twist feels gimmicky instead of exciting. Also, the couple's romance seems forced and lacks passion. I feel meh about the whole series.
Supernatural
Wild & intense
8 episodes
7 hours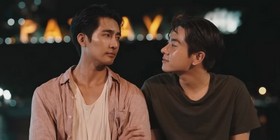 Moonlight Chicken is a Thai BL series about a restaurant owner's romance with his customer. The protagonist runs a local diner that sells chicken rice. On a fateful evening, he encounters a younger man and hooks up with him. It was supposed to be a quick, meaningless fling. Yet, his one-night stand has developed feelings. He reappears and seems determined to pursue a relationship.
The flawed protagonists and their emotional baggage create a compelling love story in Moonlight Chicken. I enjoy this BL drama's mature topics, sentimental messages, and complex relationship dynamics. The star-studded cast contains talented actors who share excellent chemistry and embody their characters vividly. In addition, the stylish series has stunning visuals that exude a romantic atmosphere.
Romance
Deep & mature
8 episodes
9 hours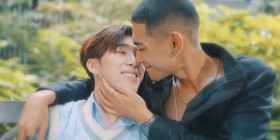 My Blessing is a Thai fantasy BL series about a human protagonist who connects with a spirit. After making a love wish, the main character can suddenly communicate with a divine being in his dreams. His new supernatural companion grants him three wishes, such as changing his appearance or boosting his confidence. The pair develops a close bond during this self-improvement journey.
Cute and lighthearted, My Blessing adds a fun supernatural twist to a short love story. The charming actors bring cheeky enthusiasm to their roles. They also share an energetic and easygoing rapport. Unfortunately, the plot is patchy. It glosses over significant events and doesn't explain ideas clearly. The narrative issues detract from this amusing drama.
Fantasy
Happy & funny
1 episode
1 hour

Naughty Babe is the spin-off to the Thai BL series Cutie Pie, occurring several years after the original story. The main character is shocked and confused when his fiancé plans to leave him. He's involved in a car accident while searching for the runaway. After regaining consciousness, the protagonist pretends to have memory loss. His lover stays by his side to look after him. The couple rekindles their sparks as they heal from past trauma.
The nonsensical story in Naughty Babe is an incoherent trainwreck. From the fake memory loss to the convoluted family conflicts, most idiotic plots are too awful to ignore. The series shifts erratically between sinister drama and lighthearted fluff, succeeding in neither. With that said, I appreciate the immersive physical affection from the leads. A few campy moments are also amusing once I stop taking anything too seriously.
Romance
Spicy & romantic
8 episodes
7 hours

Only Friends is a Thai BL series about a group of university students involved in complicated relationship drama. The main character is kind, intelligent, and sexually inexperienced. His buddy introduces him to a hunky one-night stand. Instead of sleeping together, they get along surprisingly well without sex. Yet, trouble arises in their social circles. The protagonist's friends clash with his new boyfriend, causing friction and divisions.
With a daring approach to physical intimacy, Only Friends boasts hot physiques, steamy kisses, and sizzling sexual encounters. It features your favourite BL stars, who make out with each other in as many combinations as possible. All the actors are confident and share a passionate chemistry with their partners. Beyond sex, the series has created iconic characters with distinct personalities. Their complex relationships make every episode eventful.
Romance
Spicy & romantic
12 episodes
12 hours

Our Skyy 2 is an anthology series that continues the love stories of eight famous Thai BL dramas. In each short sequel, the characters adjust to everyday life after the endings of their original series. Some epilogues explore the immediate aftermath, while others occur years later. This anthology involves A Boss and a Babe, A Tale of Thousand Stars, Bad Buddy, My School President, Never Let Me Go, Star in My Mind, The Eclipse, and Vice Versa.
Like many fans, I was excited by the prospect of seeing our favourite BL couples return in Our Skyy 2. However, this anthology contains exciting highs and disappointing lows. Some dramas produce great follow-ups, giving the characters a satisfying send-off. Others waste the opportunity on thoughtless plots, frivolous romantic fluff, and cringy fanservice. As a whole, most of these epilogues are less enjoyable compared to the original series.
Romance
Cute & sweet
16 episodes
14 hours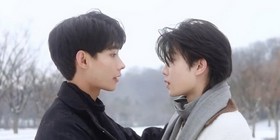 Our Winter is a short Thai BL series with fourteen one-minute episodes. The two main characters from Thailand travel to South Korea during an icy winter. They hang out and do various random activities, from snowball fights to sightseeing. Their bond strengthens in a fun, whimsical journey.
There's nothing substantial about Our Winter, a mini-series with zero plot. Each episode consists of pointless slice-of-life relationship fluff. The light BL content may appeal to fans of the actors. Otherwise, you won't gain anything from this short and superfluous love story.
Slice of life
Cute & sweet
14 episodes
15 minutes

Past-Senger is a Thai BL series about a time traveller trapped in the future. After passing his university entrance exams, the main character disrespects the sacred worship ceremony and calls it a superstition. As punishment, he disappears through a time portal and arrives twenty-seven years into the future. The protagonist reunites with his old friends, who are now adults. He must adjust to his new life in the modern world while yearning to return to the past.
The first eight episodes of Past Senger form a charming and quirky BL drama. Despite some wrinkles in the narrative, the plot thrives on silly humour and sassy relationship scenes. While the acting isn't the strongest, the protagonists share an engaging rapport as they go from enemies to lovers. Sadly, the quality declines in the final stretch. The last few episodes revolve around an obnoxious storyline, dragging down the overall series.
Fantasy
Happy & funny
12 episodes
10 hours

Senior Love Me? is a Thai BL series about two colleagues in a coffee shop. Recently, the main character started a new part-time job as a barista. He develops a crush on his older coworker, an aspiring author. They begin flirting with each other to spark inspiration for his next novel. The protagonist feels increasingly smitten, even though their romantic interactions are only supposed to be a charade.
Despite the many BL moments in Senior Love Me, I have difficulty immersing myself in the plot. The reason why the characters flirt with each other doesn't seem genuine. The lack of authenticity prevents me from embracing the series, which feels like contrived fanservice. Nonetheless, this cute and casual love story provides lighthearted fun. I also like hearing each protagonist's inner thoughts, allowing me to understand their perspectives better.
Romance
Cute & sweet
2 episodes
40 mins

Senior Love Me? 2 is the second season of the Thai BL series. It continues the love story of the two coffee shop employees. The main characters have confessed their feelings to each other. Suddenly, a new rival appears and tries coming between their relationship. This suitor is assertive, competitive, and manipulative. He successfully causes enough tension to make the protagonists doubt their budding romance.
The Senior Love Me sequel is significantly worse than the first season. While the original depicts a sweet and harmless romance, this series revolves around an aggravating love triangle. The obnoxious rival dominates the narrative with his deceptive schemes. There is barely any focus on the relationship between the protagonists. Instead, the constant conflicts undermine their bond, making me think the characters are incompatible.
Romance
Spicy & romantic
2 episodes
30 mins

The Luminous Solution is a Thai fantasy BL series about a coffee shop that grants wishes. The main character is in a committed relationship with his successful boyfriend. However, he may be at risk of losing his job. The protagonist feels too proud to ask his lover for financial aid. Instead, he approaches a mysterious café owner who offers to help with her mystical powers. If he accepts, there will be unforeseen consequences to his life.
A part of me wants to defend The Luminous Solution due to its ambition. Instead of another generic BL drama, it dares to explore darker themes about moral dilemmas. It also experiments with the narrative structure, leading to unpredictable twists. However, the plot is confusing to follow due to the clumsy storytelling. Many ideas seem incoherent and convoluted. The weak acting accentuates the flaws, making the series feel inelegant.
Fantasy
Dark & toxic
6 episodes
7 hours

The Promise is a Thai BL series about two childhood friends separated for a decade. After university, the main character was shocked and confused when his best friend suddenly relocated overseas. There had been no explanation, farewell, or follow-up communication. The protagonist spends the next ten years searching for his buddy. One day, the missing friend reappears, becomes his new neighbour, and hides a painful secret.
Unlike the poignant prequel, The Promise is a disappointing BL series that doesn't reach the same emotional highs. It suffers from disjointed storytelling, excessive bloat, obnoxious humour, annoying side characters, and occasional overacting. Although I enjoy the couple, their journey from friends to lovers is often frustrating. At some point, the drama becomes so ridiculous that it is entertaining as a guilty pleasure.
Romance
Happy & funny
10 episodes
8 hours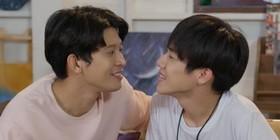 Tin Tem Jai is a Thai BL series about two childhood best friends living together in their cozy hometown. The main characters are roommates who have maintained a brotherly bond since adolescence. Now adults, the young protagonist wants them to pursue a romance. However, his older companion rejects the advances and insists on a platonic relationship. They must navigate the hazy boundaries between familiarity and attraction.
Despite a rocky start, Tin Tem Jai settles into a quirky slice-of-life BL series. The playful protagonists, amusing dialogue, and silly jokes create a lighthearted atmosphere. I love the authentic rapport between the characters, from lively banter to cheeky flirtation. However, the narrative is patchy and flows awkwardly. The story is weakest during the dramatic encounters, where serious moments seem frivolous due to the poor execution.
Slice of life
Nice & gentle
10 episodes
8 hours

Wedding Plan is a Thai BL series about a mismatched couple looking to get married. Two childhood sweethearts approach a wedding planner, asking him to coordinate their ceremony on short notice. These tricky clients are uncooperative with no idea what they want. The protagonist tries to work with them, but his failed plans lead to comical shenanigans. Unexpectedly, he develops a forbidden attraction toward the groom-to-be.
With sharp writing and cheeky humour, Wedding Plan is a delightful BL romantic comedy. The lighthearted plot flows briskly through each entertaining episode. I laugh at the irreverent jokes, giggle at the silly scenarios, and grin over the witty dialogue. I also appreciate the surprisingly meaningful LGBTQ+ commentary. The storyteller has done an excellent job conveying joy and enthusiasm in the narrative.
Comedy
Happy & funny
7 episodes
6 hours
Thai BL Dramas in 2022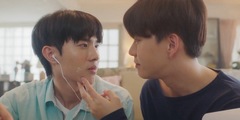 21 Days Theory is a Thai BL series about a high school romance that develops over three weeks. The main character meets a cheeky older student who challenges him to an unconventional competition. He must convince a famous girl to take him on a date over the next twenty-one days. Although their relationship begins as a rivalry, the two leads become closer as they get to know each other better.
Even though it falls into the category of BL fluff, I enjoy watching 21 Days Theory. This adorable love story compensates for its flimsy plot with lots of buoyant humour and delightful charm. The two endearing leads carry their sweet teen romance with a fun, easygoing vibe. It's an above-average series that wraps up satisfyingly in four compact episodes.
School romance
Cute & sweet
4 episodes
3 hours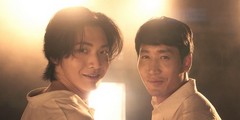 180 Degree Longitude Passes Through Us is a Thai BL series about trauma and family melodrama. The protagonist and his mom have depended on each other since his dad's untimely death. Recently, they encountered an old family friend who shared a fascinating history with his parents. The main character delves into secret scandals, emotional conflicts, and unspeakable truths about who his father used to be.
I'm thrilled with 180 Degree Longitude Passes Through Us. The early episodes entertain me with witty banter, cheeky humour, and juicy homoeroticism. Later, the series unleashes exhilarating melodrama, accompanied by sensational acting and profound messages. It leans heavily on dialogue and lacks romantic content, which may bore some BL fans. Nonetheless, the angsty story and clever commentary leave viewers with much to ponder.
Drama
Sad & emotional
8 episodes
6 hours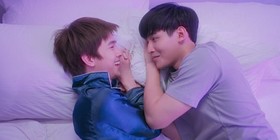 609 Bedtime Story is a Thai BL fantasy series about a murder mystery involving two parallel universes. One night, the main character is magically transported to an alternate world. In this timeline, another resident lives in his apartment. Although they have never met, the protagonist discovers this stranger will soon be assassinated. They must navigate between universes, catch the culprit, and stop the murder.
I often don't understand what is happening in 609 Bedtime Story. The bizarre plot confuses me. There are too many inexplicable events, convoluted twists, and abstract concepts. In addition, the lead romance develops weirdly and turns into a messy love triangle. With that said, the ridiculous antics entertain me sometimes. I laugh at the dumb shenanigans and view this series as campy fun.
Fantasy
Wild & intense
12 episodes
9 hours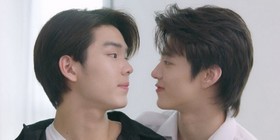 Ai Long Nhai is a lighthearted Thai BL series about two university friends and their campus romance. The protagonist used to be a playboy until he transferred to a new school. He develops feelings for an adorable classmate, who charms him with his cute appearance and quirky personality. However, his love interest seems oblivious and treats their relationship platonically. The line between friendship and romance blurs as they grow closer.
Also known as the unofficial prequel to Tonhon Chonlatee, Ai Long Nhai contains a similar bubbly charm as the original. I'm entertained by the stupidly amusing jokes, annoyingly endearing characters, and their delightfully spicy romance. Despite the flimsy plots and irrelevant filler, this series has captured that exquisite BL magic. The charming couple shares an energetic rapport with many fun, flirty interactions.
School romance
Happy & funny
12 episodes
9 hours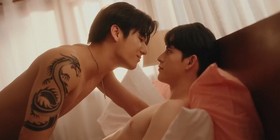 Big Dragon is a spicy Thai BL series about two enemies feuding over a sex tape. The main character clashes with his university rival as they compete for a female classmate's attention. Driven by desperation, the protagonist devises a nasty plot. He plans to film his opponent during a sexual encounter and use the camera footage to blackmail him. Their volatile relationship develops over threats, manipulation, and unexpected passion.
As you may have deduced, Big Dragon is a sleazy BL drama with toxic characters and problematic storylines. The twisted plot is fascinating in a trashy way. The production also delivers stunning visuals. However, I can't recommend it for various reasons. Putting aside the morality issue with the sex tape, this series suffers from amateurish writing. The romance develops clunkily, forcing the lead couple together when they should hate each other.
School romance
Spicy & romantic
8 episodes
7 hours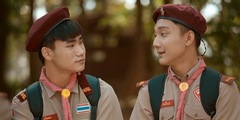 Boy Scouts is a short Thai BL series about the various misadventures in a scout camp. The main character is shy and physically fragile, so he gets teased by the other teenagers. He develops a crush on one of the heroic boy scouts, who stands up for him against the bullies.
Overall, Boy Scouts is a negligible experience. It feels like I watched an hour of scattered plots that don't add up to anything substantial. The story is disjointed, the romance is minimal, and the characters are peculiar. I don't want to be too harsh on this indie BL drama, but there's not much to recommend.
Teen romance
Wild & intense
2 episodes
1 hour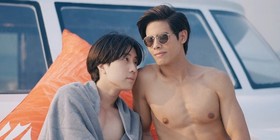 Check Out is a Thai BL series about a raunchy office affair. The main character works for his ex-boyfriend, who dotes on him and wants to reconcile. However, the protagonist secretly longs for another man he met on vacation. After hooking up, his holiday fling goes missing without a trace. He reappears months later, bringing workplace conflict, relationship drama, and sexual tension.
Besides the risqué sex scenes, Check Out has no redeeming quality. This trashy BL drama is as outrageous as it is offensive. Everything unfolds tediously or incoherently, from the miserable love triangle to the unrealistic workplace storylines. The lead characters are also irredeemable scumbags involved in shameless adultery, flagrant dishonesty, and gross hypocrisy.
Office romance
Sexy & steamy
12 episodes
13 hours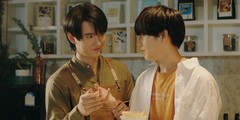 Coffee Melody is a Thai BL series about a cute, flirty romance in a coffee shop. The main character is a songwriter going through a creative slump. After visiting a café, he develops a crush on the friendly owner. As the protagonist falls in love, he finds the inspiration to make music again.
Despite some clunky episodes, Coffee Melody overcomes inconsistency issues and offers a few intriguing storylines. It mixes a cozy romance with light drama and meaningful character growth. I like how the series portrays the delicate relationship dynamics between friends, family, colleagues, and lovers. Although not perfectly executed, the narrative promotes thoughtful messages with moments of sweet sentimentality.
Romance
Nice & gentle
10 episodes
7 hours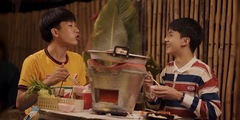 Country Boy 2 is the sequel of the Thai BL drama, continuing the teenage love story from the original series. The cheerful protagonist leaves the countryside to work in the city for several weeks, but he faces a challenging experience. Meanwhile, his love interest struggles with exams and academic pressure. The two characters try to make time for each other amid their busy schedules, rekindling the spark from their first encounter.
I enjoy the Country Boy sequel more than the predecessor. The story is more down-to-earth, the romance makes progress, and the characters undergo development. Despite the improvements, the narrative is still clumsy and lightweight. The meandering series doesn't convey its plot points purposefully.
Teen romance
Safe & wholesome
2 episodes
1 hour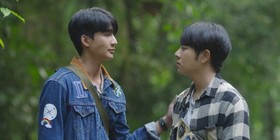 Cupid's Last Wish is a Thai BL series about two siblings who swap bodies. After an accident, the protagonist switches identities with his sister, who has fallen into a coma. He must collect holy water across the country to reverse the curse. His childhood friend joins him on the journey, but their relationship is strained after a dramatic argument. They must put aside their differences to complete this urgent road trip in seven days.
Backed by a fan-favourite couple, Cupid's Last Wish squanders its star power with disastrous writing. The plot is riddled with cheesy melodrama, outrageous behaviour, and incoherent nonsense. I despise the protagonist whose rotten personality overshadows all romantic moments. Some episodes are so stupid and ridiculous that I almost enjoy them ironically. However, this inexcusably awful series aggravates the BL fan in me.
Fantasy
Happy & funny
10 episodes
8 hours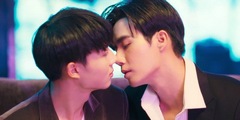 Cutie Pie is a Thai BL series about two childhood friends and their arranged marriage. For many years, the protagonist's grandfather wanted him to marry the son of a close family acquaintance. The main characters have gotten engaged and intend to fulfill their obligations. However, many scandalous secrets and hidden tensions threaten to tear apart their precarious relationship.
I have a love-hate relationship with Cutie Pie, a polarizing series that leaves me intensely conflicted. The story is entertaining with polished production values, steamy encounters, and an assertive LGBT agenda. However, it also features frustrating plots, manipulative love interests, and toxic relationship dynamics. While I enjoy this BL drama superficially, I don't endorse the harmful tropes perpetuated by the romance.
Romance
Sexy & steamy
12 episodes
12 hours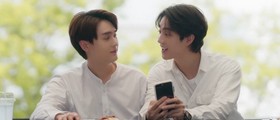 Enchanté is a Thai BL series about two childhood friends who reunite after years of separation. The main character moved overseas and lived in France until his grandmother's death. After returning home, he reconnects with his neighbour and strengthens their close bond. Suddenly, the protagonist receives a flirty message from a secret admirer. He begins investigating who wrote the mysterious note.
I have a soft spot for Enchante, a cute modern fairytale romance with a BL twist. The suave lead actors are cast perfectly in their roles. They also form an adorable couple with easygoing chemistry. However, the overarching plot is dumb and dull. It wastes many episodes on a pointless storyline instead of developing the protagonists or showcasing their relationship. This series squanders its potential, leaving me underwhelmed.
School romance
Cute & sweet
10 episodes
8 hours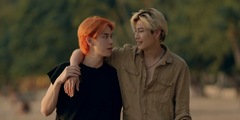 Even Sun is a Thai BL series about debt collection. The main character works for a debt collection business, although he's lousy at his job. His latest assignment takes him to an island, where he tracks down an intimidating young man who owes money. Although their relationship begins rockily at the start, the leads grow fond of each other throughout a turbulent journey.
Besides the island scenery, I enjoyed almost nothing about Even Sun. This BL drama can be summarized as four hours of foolish nonsense. The story begins with little logic and becomes even more outlandish as it progresses. The incoherent plot, bizarre characters, and embarrassingly awkward romance create an unwatchable series.
Crime
Happy & funny
6 episodes
4 hours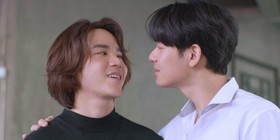 Fahlanruk is a Thai BL series about two university students who become friends with benefits. Both protagonists are campus playboys, gaining an infamous reputation for their commitment issues. They meet at a bar and hook up in a steamy one-night stand. Their casual fling isn't supposed to be long-term. Yet, they settle into a routine of sleeping together as their relationship becomes ambiguous.
An irredeemably bad BL series, Fahlanruk turns a sexy premise into a boring snoozefest. This series is atrocious in every aspect, from incoherent storytelling to pitiful acting. It's impossible to root for either protagonist, who are charmless scumbags. Their dysfunctional relationship drama is a vicious cycle of rage, jealousy, and disrespect.
School romance
Dark & toxic
12 episodes
9 hours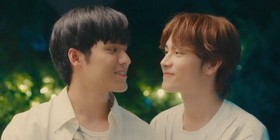 Supernatural
Cute & sweet
8 episodes
7 hours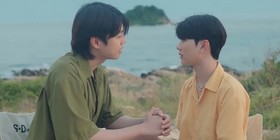 Hard Love Mission is a Thai BL series about an actor, a reporter, and their budding romance. The main character is a journalist who wants to secure a celebrity interview. Yet, this famous idol avoids dealing with the media. The protagonist finds a way to get close to the elusive star at an island resort. He goes on a challenging mission to get his interview request approved.
Besides the decent production values, everything about Hard Love Mission is hard to enjoy. The ridiculous plot, vapid romance, and despicable characters make each episode unbearable. I'm also offended by an outrageously problematic storyline, shocking me with its vileness. This disgustingly dull BL drama is an atrocious waste of time.
Romance
Cute & sweet
7 episodes
3 hours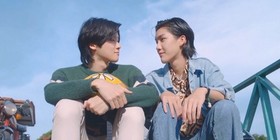 I Will Knock You is a quirky Thai BL comedy series about a teenage gangster and his tutor. The protagonist accidentally offends an intimidating gang leader. To his dismay, they continue encountering each other under hilariously awkward scenarios. As the leads bond, they enter a tutor and student relationship dynamic. The main character helps his uncultured companion become more well-educated.
There's an undeniable charm to I Will Knock You. This eccentric comedy uses outlandish scenarios, offbeat humour, and old-timey styling to create an amusing narrative. However, the random, zany plot veers into dumb and pointless shenanigans too frequently. Also, the mismatched couple doesn't form a persuasive romance. The few hilarious jokes cannot elevate a hopelessly childish BL drama.
Comedy
Happy & funny
12 episodes
9 hours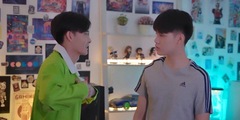 In a Relationship is a Thai BL series about a teenage romance developed over video calls. After losing a bet, the main character must fulfill three wishes for the winner. Surprisingly, one of the requests asks him to enter a romantic relationship. The protagonist is opposed to the idea initially, but he bonds with his love interest over many virtual chats.
Unfortunately, In a Relationship restricts its potential with a limited storytelling structure. The leads only meet through video calls, which are hardly comparable to in-person interactions. The format also magnifies flaws with the weak script, awkward flirting, and uninspired acting. Despite some juicy drama near the end, this juvenile romance is too low-stakes and feels like insubstantial fluff.
Teen romance
Cute & sweet
17 episodes
90 mins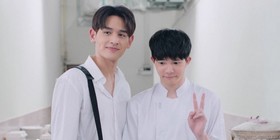 La Cuisine is a Thai BL series about two university students bonding over cute lunch dates. The main character is a campus heartthrob and a notoriously picky eater. He befriends a shy culinary student who offers to prepare his school meals. They form a close bond, overcoming their opposite personalities. However, a jealous classmate threatens to disrupt the pair's budding relationship.
Initially, La Cuisine seemed like a wholesome and delicate love story. Despite the frivolous plot, the lighthearted series maintained a gentle, relaxing vibe. Yet, the story loses its charm after a while. I dislike the patronizing protagonist and the passionless romance. Furthermore, the last few episodes go off the rails, turning the sweet BL drama into a strange and silly mess.
School romance
Cute & sweet
13 episodes
10 hours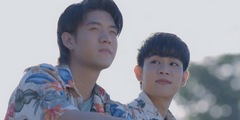 Love Area Part 2 is the sequel of the Thai BL drama Love Area. This eight-episode series continues the turbulent relationship between two restaurant employees. As the leads navigate their feelings, their romance must overcome love triangles, personality clashes, and tense misunderstandings.
The second season of Love Area is a disaster, dragged down by terrible writing, frustrating characters, and an aimless plot. Although a few romantic moments are well-done, those scenes can't offset the overwhelming nonsense in the rest of the story. This BL drama also has an unusually pessimistic outlook towards love, which won't appeal to many fans in the genre.
Romance
Dark & toxic
8 episodes
6 hours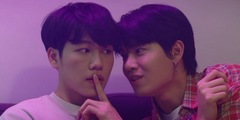 Love Mechanics is a Thai BL series about two engineering students and their turbulent romance. Triggered by a failed love confession, the heartbroken protagonist has a drunken one-night stand with a stranger at a bar. He feels scandalized by their encounter, especially after discovering his sex partner already has a girlfriend. As the characters meet again on campus, they must battle their confusion, remorse, and secret desire for each other.
This Love Mechanics remake is a welcomed improvement over the original series. It has exceptional production values, offers plenty of juicy BL content, and highlights the delightful chemistry between the leads. Yet, the sketchy plot suffers from trashy melodrama, shameless adultery, and despicable characters. I can't decide whether the provocative story is stupid and offensive or spicy and entertaining.
School romance
Spicy & romantic
10 episodes
10 hours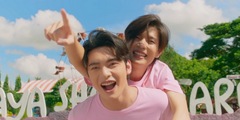 Love Stage is a Thai BL series adapted from a Japanese manga. The protagonist comes from a celebrity family, but he has no desire to be famous. He hates the spotlight and simply wants to lead an ordinary life. When he develops an unexpected bond with a young idol, the couple wrestles with fame, privacy, and scandals.
I don't understand the appeal of Love Stage, which keeps getting remakes for some odd reason. Like its anime and movie counterparts, this live-action drama suffers heavily from problematic tropes. The series is occasionally charming with a cheerful tone and upbeat energy. Nonetheless, the lacklustre storytelling, amateurish acting, and silly nonsense have failed to engage me.
Romance
Spicy & romantic
10 episodes
7 hours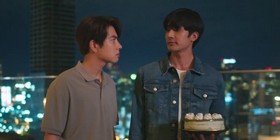 Magic of Zero is a Thai anthology series about three lighthearted love stories with a fantasy twist. The third episode, "Zero Supporter", showcases a BL couple. It features the leads from Cupid's Last Wish, continuing their love story after the original drama. The first episode, "Zero Photography", has a GL relationship. It focuses on the two supporting characters from Bad Buddy, highlighting their romance.
Besides the shameless product placement, Magic of Zero is a cute and inoffensive romantic drama. Each love story offers a quirky fantasy twist for the couples to overcome. The tone is casual, cozy, and cheerful. With that said, the frivolous series may be too lightweight and leaves zero impact.
Fantasy
Cute & sweet
3 episodes
2 hours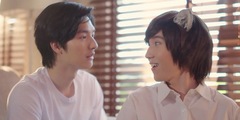 Meow Ears Up is a Thai BL series about the love story between a human and a humanoid cat. The lonely protagonist adopts a stray cat, only to discover this magical creature can turn into a human form. Although the cat can communicate, he doesn't understand social etiquette or protocols. As the characters live together, they are involved in various comedic hijinks and silly scenarios.
Unsurprisingly, this love story with a cat is as ridiculous as the premise sounds. Beyond the stupid concept, Meow Ears Up annoys me with its shallow plots, foolish characters, and nauseating cutesiness. The love interest acts infantile, seemingly incapable of mature relationships. Even though the series is meant to be goofy and frivolous, I don't want to champion this crap.
Fantasy
Cute & sweet
8 episodes
7 hours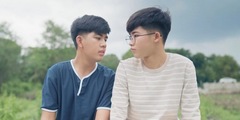 My Keychain is a short Thai BL series about a school romance. The young protagonist meets his love interest during a random encounter. The keychains in their backpacks accidentally get stuck together. They become chummy after meeting each other, forming a close relationship through innocent schoolboy interactions.
Unfortunately, My Keychain is an amateurish first attempt at producing a BL drama. The storytelling is borderline incoherent, made worse by a cheesy and contrived adolescent romance. Although I see potential in some aspects of the production, the final product has too many glaring flaws. It's almost impossible to recommend this juvenile BL series.
School romance
Cute & sweet
2 episodes
45 mins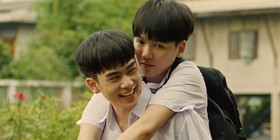 My Only 12% is a Thai BL series that follows two childhood best friends from high school to university. The main characters are neighbours who grew up together and developed a close bond. Yet, their relationship becomes complicated as romantic feelings emerge. The protagonist feels tormented about his secret crush, which he doesn't believe will be reciprocated.
Filled with heartfelt sentimentality, My Only 12% is a warm, tender coming-of-age tale. The thoughtfully crafted narrative explores many meaningful themes, including adolescence, first love, and family bonds. The two talented lead actors are tailor-made for their roles, adding emotional sensitivity to a delicate childhood love story. This wholesome BL series makes me care about the protagonists and champion their romance.
School romance
Nice & gentle
14 episodes
10 hours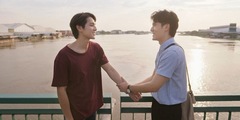 My Ride is a Thai BL series about the love story between a doctor and a motorcycle taxi driver. The main characters bond over their similar personalities despite coming from different walks of life. A natural attraction forms between the two friends, but the doctor is already committed to his older boyfriend. However, his recent relationship troubles push him closer to the amiable driver with the dimpled smile.
There's a lot to adore about My Ride, a sweet and sentimental BL romance with a tender touch. The main characters are sympathetic, the actors exude warmth, and the chemistry feels natural. Unfortunately, the agonizing love triangle drama overpowers everything else in the plot. That dreadful storyline grows into a monster, swallowing up the best parts of this series.
Romance
Cute & sweet
10 episodes
8 hours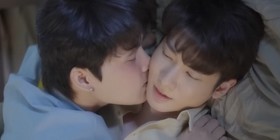 My Roommate is a Thai BL series about six young singles living together. The main character inherits his mother's house after she passes away. However, he discovers she has rented the place to strangers, and there's no way to wiggle out of the lease. Reluctantly, the protagonist must cope with his new tenants and their quirky personalities.
There isn't much substance in My Roommate, which contains 32 mini episodes filmed in a vertical video format. This lighthearted BL drama has silly characters doing dumb nonsense in frivolous storylines. The secondary couple is a little cute, and their playful relationship scenes are more enjoyable than I expected. However, the childish plot is simply not elevated enough to recommend. In short, it's very basic fluff.
Romance
Happy & funny
32 episodes
1 hour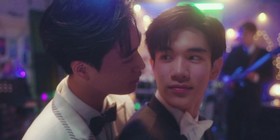 My School President is a Thai BL series about an enchanting teenage love story. The protagonist is an aspiring musician who forms a high school band with his friends. He clashes with the student council president, who threatens to cancel their extracurricular activities. Despite initial hostility, the relationship takes a friendlier turn. Beneath his bravado, the president may not be as intimidating as he seems.
I adore My School President, a delightful treat for any BL fan. This bubbly series delivers entertaining storylines, cheerful humour, boisterous characters, and lively musical numbers. Both leads epitomize dreamy teen heartthrobs, carrying their roles with boyish charm and boundless charisma. They sweep me away in a high school romantic fantasy, which captures the giddy sensation of falling in love.
School romance
Cute & sweet
12 episodes
13 hours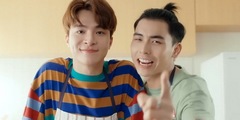 My Secret Love is a Thai BL series about the romance between a student council president and a troublemaking prankster. The main characters clash over causing mischief on campus. As the rivalry escalates, the school authorities intervene and force the two feuding factions to get along. Reluctantly, they begin faking an amicable relationship to avoid the threat of suspension.
I have a soft spot for My Secret Love, a cute BL drama with lots of charm. This genre-savvy series has entertaining characters, endearing romances, and an easygoing vibe. The beginning feels more cohesive, whereas the plot meanders during the patchy second half. The story trudges through annoying drama near the end, as the lacklustre writing and amateurish acting become painfully noticeable.
School romance
Cute & sweet
12 episodes
9 hours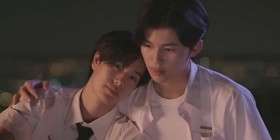 Never Let Me Go is a Thai BL series about a wealthy teenager and his bodyguard. The protagonist is a hotel heir in his final year of high school. After surviving an assassination attempt, his family hires an undercover security guard to protect him on campus. The two main characters develop a bond despite coming from different walks of life. Yet, they struggle with their class disparity, power dynamics, and imminent danger around them.
Although Never Let Me Go starts compellingly, the narrative loses momentum in its second half. The melodramatic plot becomes too senseless, lacking logic and realism. The self-centred protagonist also has unlikeable moments that overshadow his sympathetic predicament. Nonetheless, the series features a juicy romance with passionate chemistry. The stylish visuals enrich this epic love story about two teens overcoming the odds.
Drama
Wild & intense
12 episodes
10 hours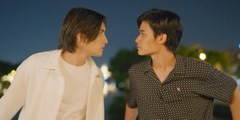 On Cloud Nine is a Thai fantasy BL series. The story begins with the main character meeting a mysterious stranger in the wilderness. This suspicious wanderer seems oddly intimate, following the protagonist wherever he goes. Soon, inexplicable events begin happening when they are together. After a puzzling intro, the rest of the BL drama is dedicated to explaining the past. It turns out the two leads used to have a history together.
Some viewers may not understand the hazy plot in On Cloud Nine right away. This vague BL series deliberately shrouds itself in mystery. The convoluted storytelling is detrimental, leaving me bored and confused for most episodes. I still enjoyed the handsome leads, atmospheric soundtrack, and stunning cinematography. The creative drama should also be commended for its ambition, daring to do something different than the norm.
Fantasy
Deep & mature
6 episodes
3 hours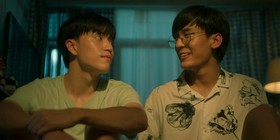 Our Days is a Thai BL series about two university students who become enemies after a drunken night together. The main character cannot forgive his acquaintance over a stolen kiss. The other protagonist is apologetic and seeks forgiveness, but hostility continues brewing between them. Their relationship turns complicated once they must live in the same house as roommates.
If you have the patience, Our Days is a slow-burning series that takes time to develop. Each episode quietly explores intimate emotions, thoughtful introspection, and character growth. However, fans may feel bored by the mundane plot or the tepid romance. Also, the narrative makes several storytelling missteps in the second half, ruining the momentum for the rest of the series.
School romance
Deep & mature
12 episodes
11 hours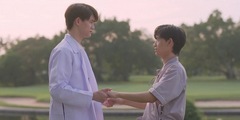 Physical Therapy is a Thai BL series about the romance between a doctor and his patient. After a recent injury, the main character is admitted to a healthcare facility, where he receives ongoing treatments. He befriends a handsome doctor who takes a keen interest in his recovery. As their relationship blossoms, the constant drama and surprising setbacks happen around them.
You will need extraordinary endurance to complete a BL drama as lousy and lengthy as Physical Therapy. The patchy plot, purposeless melodrama, and predatory love interest are just the tip of the iceberg in this travesty. The slow, strange, and snoozy series seems incoherent from start to finish.
Romance
Spicy & romantic
12 episodes
11 hours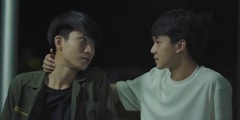 Rainbow Lagoon is a Thai BL series about two love rivals who turn into romantic companions. The main characters competed against each other over the same girlfriend, but she dumped them both. Wounded from their recent heartbreaks, the two former enemies patch up their relationship. Surprisingly, they get along and even become friends.
Despite a few sentimental moments, Rainbow Lagoon is a clumsy love story hindered by juvenile writing. The narrative is clunky, the dialogue is awkward, and the character development is ham-fisted. The script is so poor that it drags down the other decent qualities of this BL drama.
Romance
Nice & gentle
2 episodes
1 hour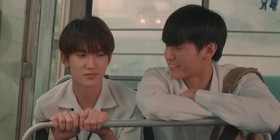 Remember Me is a Thai BL series about a group of childhood friends. The main characters have known each other since they were young. Recently, they welcomed a new member to their social circle. However, their quiet acquaintance doesn't speak. They befriend him anyway, overcoming his communication troubles. As they grow up and head in different directions, their bonds are challenged by emotional turmoil.
I appreciate the thoughtful narrative themes in Remember Me, highlighting friendship and family bonds. The sentimental drama contains vulnerable protagonists in various emotional moments. As the plot progresses, I dislike almost every character and their aggravating storylines. The slow pacing, tedious conflicts, and excessive angst produce an uninspiring BL series.
School romance
Deep & mature
14 episodes
11 hours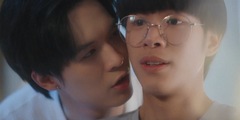 Secret Crush on You is a Thai BL series about a school misfit and his infatuation with the campus jock. The lead has an obsessive crush on a popular university student. He decorates his bedroom with surveillance photos, treasured mementoes, and even a life-sized pillow. Surprisingly, his beloved idol starts paying attention to him. Their dynamic changes from a secret admiration to a blossoming love.
Although it begins quirkily, Secret Crush on You loses its novelty after a while. This insufferably long fourteen-episode series has a thin plot, pointless filler, eccentric comedy, and cheesy romances. There are many raunchy BL scenes, each packed with sensual physical affection. Beyond these steamy encounters, the aimless story feels devoid of purpose, maturity, and substance.
Comedy
Happy & funny
14 episodes
15 hours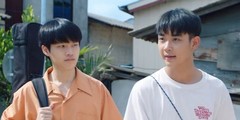 Self is a Thai BL series about two high school students who cross paths under strange, paranormal circumstances. The protagonist suddenly loses the ability to see his reflection in the mirror. As he searches for answers, his investigation leads him to a troubled teen involved in a schoolwide controversy. After meeting, the characters form an unusual relationship filled with intrigue, mistrust, and redemption.
My brain tells me to give Self a failing score because it's a terribly written drama with problematic storylines. The nonsensical plot makes little sense, while the juvenile romance doesn't develop compellingly. Yet, I can't help but feel entertained by the chaotic characters and their outrageous antics. This series is hilariously bad enough to qualify as an amusing guilty pleasure.
School romance
Wild & intense
6 episodes
2 hours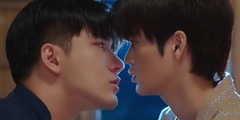 Sky in Your Heart is the spin-off of the Thai BL series Star in My Mind. The main character is a doctor who must do community service after his drunken car accident. The protagonist arrives at a rural village, where he clashes with a volunteer teacher over a lousy first impression. As they work past the early misunderstandings, the leads form a bond despite their personality differences.
Although Sky in Your Heart is technically a sequel, you'll understand the plot without knowledge of Star in My Mind. This series improves over its predecessor with better storytelling, charming characters, and a more exciting relationship dynamic. Most of the romantic journey is a delightful experience, even if the ending deteriorates into a sloppy mess.
Romance
Cute & sweet
8 episodes
6 hours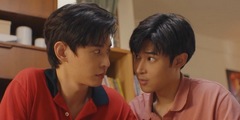 Something in My Room is a Thai supernatural BL series about a haunted house. The main character and his mom move into a new property, unaware there is a cheeky ghost trying to catch their attention. Once the protagonist gains clairvoyant vision, he befriends the spirit in his room. They form a profound bond while searching for the phantom's memories in the living world.
I enjoy the supernatural mystery, family drama, and gentle romance that propel Something in My Room. Packaged as a quirky ghost story, there's an undercurrent of wistful melancholy as the characters try to move on from their grief. At times, this emotional BL series resonates elegantly as it explores the themes of loneliness and abandonment.
Supernatural
Sad & emotional
10 episodes
12 hours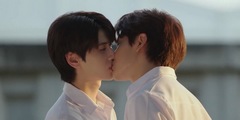 Star in My Mind is a Thai BL series about a campus romance. The main character confessed his feelings to his high school classmate, who rejected him. They reunite in university after spending a year apart. Tormented by his earlier confession, the protagonist must navigate his embarrassment and frustration around his love interest.
Despite following a generic BL formula, Star in My Mind still goes off the rails and turns into an incoherent mess. The lousy writing, cliched romantic tropes, and agonizing relationship melodrama weigh down the narrative. What should have been an easygoing love story is strangely exhausting to watch.
School romance
Cute & sweet
8 episodes
6 hours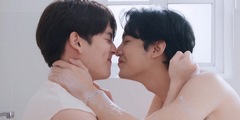 That's My Candy is a Thai fantasy BL series about a couple facing relationship troubles. The main character is a hardworking nurse with a busy schedule, often neglecting his boyfriend. The couple almost considers breaking up after missing their anniversary due to work conflicts. Suddenly, the protagonist is given magical candies that grant him three wishes to change his life's decisions.
You have to try really hard to make a series as atrocious as That's My Candy. The story is nonsense, the characters are despicable, and the relationship drama feels excruciatingly dull. This dire mess comes close to being unwatchable. I almost wonder if it was an experimental parody to see how badly they can butcher the BL genre.
Fantasy
Cute & sweet
6 episodes
4 hours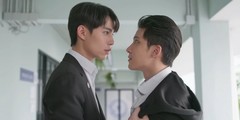 The Eclipse is a Thai BL series about an uprising at an all-boys school. As the president of the prefects club, the main character is used to following the rules. He feels disturbed by the recent protests and strange phenomena happening around campus. The protagonist believes the new transfer student is responsible for causing these disruptions. He investigates the rebellious classmate, hoping to uncover his mysterious intentions.
I love the meaningful messages, political themes, and clever symbolism in The Eclipse. This fascinating drama explores the complex dynamics of power, privilege, and oppression. Additionally, there's a fun, engaging couple with a vibrant relationship. The flirty exchanges combined with intelligent commentary have created an iconic BL series.
School romance
Deep & mature
12 episodes
9 hours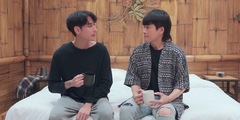 The Love of Winter is a Thai BL series about a tourist who travels to the countryside alone. He stays at a remote resort, getting acquainted with the local tour guide. Thanks to the other meddlesome employees, the two men have many opportunities for alone time and forge a close connection.
Set in a breathtaking mountainside location, The Love of Winter dazzles with bright, vibrant, and lush visuals. The story and romance are less impressive, following a standard BL trajectory with little surprises. While this drama won't win points for innovation, it's still a cozy and comfortable love story that meets average expectations.
Romance
Safe & wholesome
2 episodes
1 hour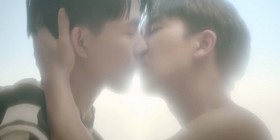 The Promise is the 2022 prequel for the 2023 Thai BL series with the same title. The main characters are university roommates who have been best friends for a long time. Their close bond makes others speculate about their relationship, although both deny having romantic feelings. As sexual tension builds between them, the protagonists have a massive fallout. Years later, they reminisce about the broken friendship and hope to resolve their conflict.
This short BL drama is divided into two parts. Each episode focuses on one of the protagonists, telling the love story from their perspective. The first episode, "Phupha", is emotionally charged. It highlights the anguish of unrequited love with heartbreaking confrontations and powerful performances. The second episode, "Nanfah", doesn't provide a satisfying follow-up. I would've liked more closure and reconciliation in the ending.
Romance
Sad & emotional
2 episodes
1 hour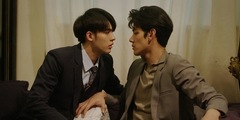 The Tuxedo is a Thai BL series about a talented tailor, his wealthy client, and their love story. The two characters don't get along initially over their family feud and personality clashes. Despite a rocky start to their relationship, they grow closer over a budding romantic attraction. The couple embarks on an emotional journey as they face drama and trauma together.
Unfortunately, The Tuxedo has terrible writing, problematic tropes, and a tasteless portrayal of mental health. While there is some chemistry between the leads, the acting is stiff and the relationship doesn't develop organically. I like the aesthetic and ambiance of this BL drama, but the overall story is a laughable mess.
Romance
Spicy & romantic
8 episodes
3 hours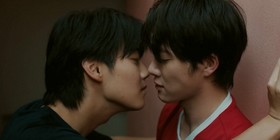 The Warp Effect is a Thai comedy series with a BL subplot. The main character is an uncool high school student who causes drunken chaos at a party. After regaining consciousness, the protagonist discovers he has travelled to the future. His adult life is drastically different. All his teenage best friends have become his enemies. Using a set of photos as clues, he must decipher what happened and find a way to return to his original timeline.
From sex positivity to LGBTQ+ inclusiveness, The Warp Effect celebrates progressive themes with powerful messages. It may be one of the most forward-thinking Asian dramas I've ever watched. This hilarious comedy explores social issues in a cheeky and energetic narrative. While the lead is straight, the series features romances involving characters with diverse sexualities. The BL storyline addresses relevant topics that gay couples encounter.
Comedy
Happy & funny
12 episodes
10 hours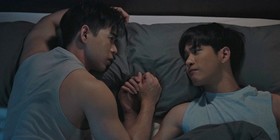 Till the World Ends is a Thai BL dystopian series about the final days before Earth's destruction. There have been news reports about the moon striking the world. Suddenly, the government announces everyone should retreat to the nearest bunker. The protagonist gets entangled in unexpected drama, causing him to miss the evacuation deadline. He teams up with another stranded survivor as they confront the apocalypse.
I appreciate the ambition shown by Till the World Ends, which does something different than your standard BL romances. Despite several plot holes, the epic narrative is packed with creativity, excitement, and emotional drama. However, I cannot excuse the main character's outrageous actions at the end of the first episode. No matter how much the story tries to redeem him, his misconduct makes it impossible to champion this couple.
Thriller
Wild & intense
10 episodes
8 hours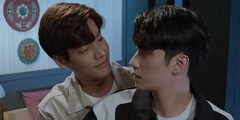 Triage is a Thai BL series with the main character stuck inside a time loop. The protagonist is an emergency room doctor who repeats the same timeline after failing to save a patient's life. He must revisit the past and change history to stop the tragedy from happening. The two leads go on an extraordinary adventure with time manipulation, mystery investigation, and epic romance.
Packed with action and suspense, Triage keeps the viewers entertained in an exhilarating journey. I love that there's a complex story with clever twists instead of a straightforward romance. Every action-packed episode feels like an exciting adrenaline rush. This high-concept series wins on novelty, ambition, and innovation, revolutionizing the possibilities in the BL genre.
Thriller
Wild & intense
13 episodes
10 hours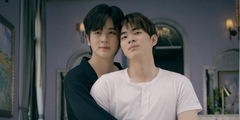 Unforgotten Night is a Thai BL series about a passionate romance after a one-night stand. The heartbroken protagonist wants to get over his ex-boyfriend and hooks up with a random stranger. Following a steamy evening together, he discovers his sex partner works for the mafia. The crime boss is enthralled with their chemistry and insists on a long-term relationship. The couple goes through turmoil as they navigate their incompatible lifestyles.
Amazingly, Unforgotten Night is so bad that it almost reaches iconic status. This crime BL drama epitomizes high camp, from the outrageous mafia plots to the cheesy sexual encounters. The problem is it doesn't deliver consistent entertainment, so some uneventful episodes can be dull. Nonetheless, I appreciate this over-the-top series with awful characters, toxic tropes, and unintentionally funny scenes.
Crime
Sexy & steamy
12 episodes
10 hours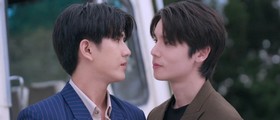 Vice Versa is a Thai BL series about a love story in a parallel universe. After life-threatening encounters, the protagonists regain consciousness to discover they have been magically transported to another dimension. Furthermore, they swapped bodies with two strangers and took over their identities. The main characters must work together, navigate this strange world, and find a way home.
Although Vice Versa may hook you in with its creative premise, the real selling point is the delightful romance. This series features two lovable lead characters who form a charming BL couple. They deliver many sweet, playful & intimate moments that tickle my heart. Both actors share natural chemistry, propelling this surreal story with their enthusiastic rapport.
Fantasy
Cute & sweet
12 episodes
11 hours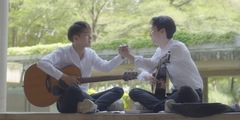 What If is a Thai BL series about two childhood best friends with a passion for music. The protagonists are neighbours who bond over guitar lessons. The story follows the characters as they grow up, from adolescence to young adulthood. Due to their age difference, one departs for university while the other remains in high school. This relationship must endure their time apart from each other.
Although the series begins promisingly, What If loses momentum midway and staggers to the end. Despite the early potential, nothing substantial happens in the uneventful BL drama. The plot teases a budding romance between childhood best friends, which never develops meaningfully. The underwhelming ending dampened any enthusiasm I felt when the story first started.
School romance
Safe & wholesome
5 episodes
2 hours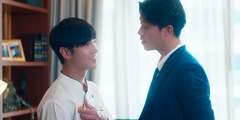 What Zabb Man! is a Thai BL series about a hotel restaurant. The protagonist is a talented cook from a working-class background. He gets recruited for a lucrative head chef job at a fancy hotel. However, he clashes with the arrogant CEO over an awful first impression. Their strained relationship dynamic improves as they work together and know each other better.
The first few episodes of What Zabb Man are shockingly enjoyable, exceeding my expectations. I love the fast-paced energy, memorable character introductions, and quirky relationship dynamics. Unfortunately, the story falls apart after an impressive start and turns into sloppy nonsense. The series rushes multiple plots, mishandles both romances, and never recovers from the lost momentum.
Romance
Spicy & romantic
8 episodes
7 hours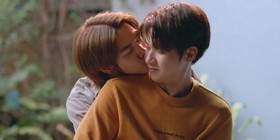 Why You… Y Me? is a Thai series told from a BL fangirl's perspective. The protagonist is obsessed with yaoi and likes to ship imaginary couples in real life. After befriending a male classmate, he introduces her to his indie band. The chummy interactions between the group members fuel her fantasies. She feels inspired to showcase their BL potential and make these unknown musicians famous.
Led by a female protagonist, Why You… Y Me? shines a spotlight on fan culture. This series uses cheerful humour to examine the good, bad, and ugly aspects of the yaoi phenomenon, albeit superficially. While the quirky story is sometimes entertaining, it doesn't make many profound revelations. There are two BL couples, but the romantic content feels too lightweight and unsatisfying.
Comedy
Happy & funny
10 episodes
7 hours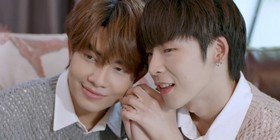 Work From Heart is a Thai BL comedy series about an office romance. The main character is a wealthy heir who begins an internship at his grandfather's company. He flirts with another employee, developing an attraction. However, his homophobic family meddles behind the scenes and tries to undermine this budding romance.
The prevailing feeling I experience throughout Work From Heart is cringe. This embarrassingly bad series has unfunny humour, unpleasant plots, and unrealistic characters. The lead romance also lacks chemistry and enthusiasm. Worst of all, the homophobic storyline dominates the last few episodes, perpetuating offensive melodrama.
Comedy
Happy & funny
10 episodes
5 hours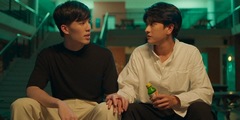 You're My Sky is a Thai BL sports drama. The main character is a motivated university student who wants to revive his school's ailing basketball team. He encourages his childhood friend to join the squad and pursue his dreams of becoming an athlete. The pair rekindles their close bond as they strive for the championship title.
Although You're My Sky has a rocky start, the series finds a comfortable groove after the first few episodes. It develops into a surprisingly enjoyable drama with an eventful plot, exquisite cinematography, and exhilarating sexual tension. All three BL couples have exciting romantic journeys, taking the viewers through emotional ups and downs.
Sports drama
Spicy & romantic
12 episodes
9 hours
Thai BL Dramas in 2021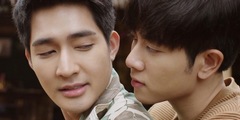 Drama
Deep & mature
10 episodes
8 hours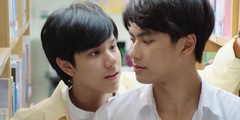 Bad Buddy is a Thai BL series about two university students with an intense rivalry. The main characters are neighbours whose families have feuded for many decades. Their friends from the engineering and architecture departments are also involved in an irreconcilable dispute. Despite the hostility around them, these enemies find themselves growing closer instead of antagonizing each other.
Excellent from start to finish, Bad Buddy is a BL masterpiece. The epic plot, sizzling romance, and charismatic actors come together in perfect synchronicity. This fun romantic comedy is exciting, thoughtful, and super sexy. I hope I'm not overstating my appreciation, but it might possibly be the pinnacle series of the genre.
School romance
Cute & sweet
12 episodes
12 hours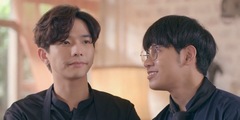 Baker Boys is a Thai remake of the Japanese manga Antique Bakery. This twelve-episode series focuses on the quirky characters who work in a bakery, including an openly gay pastry chef. Each workday brings comical hijinks and delightful surprises. However, an ongoing murder investigation near the bakery makes everyone feel uneasy.
The first few episodes of Baker Boys offer a decent start, but the series goes off the rails quickly. Too many storylines are ridiculously stupid, even by the low standards of the BL genre. Despite the charming cast, this remake is a disappointment and butchers the source material.
Non-BL drama
Happy & funny
12 episodes
9 hours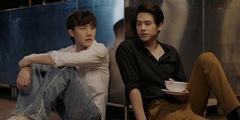 Bite Me is a Thai BL series about a gentle romance that takes place in a restaurant. The main character's culinary talent is noticed by a famous restauranteur, who offers him a lucrative job. When they start working together, their relationship heats up in and out of the kitchen.
Although the production is sleek and polished, Bite Me fails to tell a compelling story. The slow-moving narrative is largely devoid of drama, passion, or excitement. Not even the gorgeous cinematography can elevate this disappointing series, which has so much wasted potential.
Romance
Nice & gentle
11 episodes
9 hours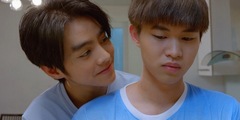 Brothers is a Thai BL series about the budding romance between two stepbrothers. After their parents remarried, the main characters are now siblings who live together in the same house. Despite their rocky relationship at the start, they develop a close connection that goes beyond a typical brotherly bond.
When the title of a BL drama is literally called Brothers, it comes with an ominous warning about the taboo relationships you should expect. Besides the uncomfortable stepbrother romance, this series also flirts with teacher-student affairs, throuples involving twins, and predatory adults hitting on teenage students. Although the two leads give naturally charismatic performances, not even they can save Brothers from its troubled, thorny plot.
School romance
Spicy & romantic
13 episodes
10 hours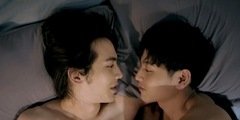 Call It What You Want is a Thai BL drama that explores the sinister and scandalous side of the acting industry. When a new director joins the production of a BL drama, he is unsettled by the strict guidelines that have been imposed on the staff. As he forges a romantic connection with one of the actors, the ugliness of the company begins to unravel around them.
You will have to sit through a generic BL romance before getting to the interesting storyline buried in Call It What You Want. The heart of the story only begins in the last episode, unleashing a ferocious wave of drama, adrenaline, and emotions. Although the pacing of this series is mostly off, its final act is exquisite and will surely capture your full attention.
Drama
Dark & toxic
6 episodes
3 hours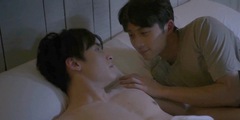 Call It What You Want 2 is the sequel of the Thai BL series Call It What You Want, continuing where the original story left off. Season 2 explores the fallout of the main character's shocking revelation, as his fragile mental state deteriorates further. With his trauma deepening, there's an emotional journey filled with fear, agony, and healing.
Despite a promising start, Call It What You Want 2 loses focus and makes questionable narrative choices. I still enjoy the second season more than the first series, although it suffers from many of the same flaws. The two sympathetic main characters carry this drama, and their likability shines through even during the darker moments of the plot.
Drama
Dark & toxic
6 episodes
3 hours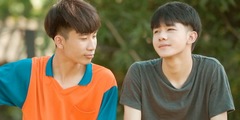 Country Boy is a short BL miniseries that takes place in rural Thailand. A small group of friends go on a trip by the countryside, staying with a mother-and-son duo at their lodgings. The two leads are from different walks of life, one from the city and the other raised in a small rural town. They work together to help the impoverished lodging from going under debt.
There isn't a whole lot to say about Country Boy, a short and insubstantial indie series that's too light on the BL content. Although the unique rural location is beautifully documented, the story lacks weight and doesn't entice interest. The telegenic lead is wasted on a mediocre drama that doesn't showcase his charisma.
Teen romance
Nice & gentle
2 episodes
1 hour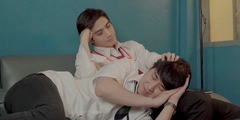 Deal Lover is a short Thai series with a BL couple as the secondary romance. In this drama, the main characters must live together and compete against each other to win over a coveted house. During the heated competition, these roommates encounter various conflicts, romances, and temptations along the way.
I had a positive first impression of Deal Lover, which endeared me with its quirky premise and a promising start. However, the series goes on a quick decline, unable to convey its narrative coherently in a limited amount of time. The final product is rushed, shallow, and woefully underwhelming.
Romance
Happy & funny
5 episodes
2 hours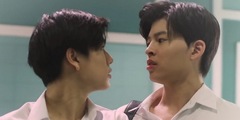 Fish Upon the Sky is a Thai BL comedy, offering a modern take at the story of the ugly duckling. The main character is a nerdy and lonely social outcast who grows smitten with a handsome, popular guy at school. He undergoes a dramatic transformation to change his appearance, in hopes of making himself more desirable to his unattainable crush.
With a perpetually upbeat tone, Fish Upon the Sky relies on many silly jokes and goofy antics to make the viewers laugh. Unfortunately, the lighthearted comedy suffers from a shallow and predictable plot, which takes too long to make any progress. This energetic BL series loses momentum as the story keeps going around in circles.
Comedy
Happy & funny
12 episodes
9 hours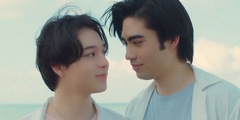 Gen Y 2 is the second season of the Thai BL drama Gen Y. This series continues the campus romances between various university students. The sequel follows up on the cliffhanger in the previous finale, as everybody reacts to a shocking development. Afterwards, the characters must hide secrets from each other, repress their romantic feelings, and navigate complicated relationships.
Despite my low expectations, I was unprepared for the utter awfulness of Gen Y 2. This offensively dull sequel feels excruciating from start to finish. I hate the tedious couple, the sappy dialogue, and the banal storylines. Finishing the dreary series is a test of endurance, and I would warn anyone to stay far away from this travesty.
Romance
Cute & sweet
12 episodes
11 hours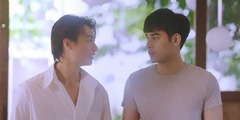 Golden Blood is a Thai BL series that focuses on the son of a mafia boss. With his life in imminent danger, the main character receives 24/7 security from a hunky bodyguard. Living together, the two of them form a connection while faced with constant threats and assassination attempts.
A crime drama mixed with BL elements is a potent combination, bringing two drastically different genres together in an exciting way. In Golden Blood, the adrenaline never stops with its action-packed plot, explosive twists, and an engaging relationship dynamic. Although the series relies heavily on familiar BL tropes, the formula works and it creates a pretty fun experience to watch.
Crime
Wild & intense
8 episodes
8 hours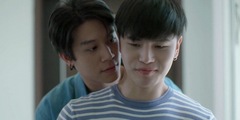 Hidden Love is a Thai BL series, featuring a supernatural mystery with romance and comedy elements. The plot takes place in a haunted university dormitory, rocked by a tragic love story ten years ago. In the present timeline, the main characters must live in the dorm for two weeks, as they endure the spooky conditions behind the urban myth.
I enjoy the boundless creativity in Hidden Love, keeping me entertained with zany humour and fun twists. This supernatural BL series is rough around the edges and suffers from a highly disjointed narrative. Nonetheless, it earns my respect for telling a story that is weird in a good way and feels different from the norm.
Supernatural
Happy & funny
14 episodes
11 hours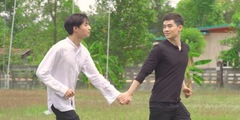 Hometown's Embrace is a BL series that takes place in rural Thailand. The protagonist returns to his hometown after a personal tragedy, hoping to make a positive difference. Along with his group of friends, these six men band together to fight off the gangsters who have infiltrated the small village.
With amateurish acting and a clumsily told story, Hometown's Embrace is not a great BL drama by any stretch of the imagination. However, the series has reached an enlightened state where it's so bad that it circles back to being good. There's an undeniable campiness to Hometown's Embrace that some viewers may find entertaining.
Crime
Wild & intense
8 episodes
4 hours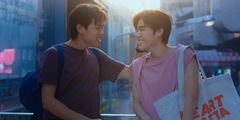 I Promised You the Moon is the sequel of the highly acclaimed Thai BL drama, I Told Sunset About You. This series takes place during the university years, as the lead characters pursue their childhood dreams of becoming professional actors. However, the couple must endure an emotional journey full of setbacks, surprises, and sorrows.
From the gorgeous visuals to the stunning soundtrack, I Promised You the Moon enjoys top-notch production values that make for a mesmerizing experience. Unfortunately, the story is a clear step down from its predecessor, with a misdirected plot that doesn't capture the same magic as the first series.
Romance
Spicy & romantic
5 episodes
6 hours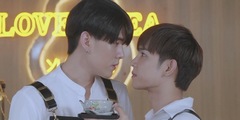 Love Area is a Thai BL series about a budding romance between two restaurant employees. The protagonist and his love interest meet during a robbery, causing them to dislike each other at first. When they later become coworkers, their hostile relationship is mixed with developing feelings.
Despite the uneven writing and a frustrating romance, Love Area can still be enjoyable at times. The charming lead has a sparkle in his eyes and elevates an average BL drama slightly above mediocrity. This six-episode series ends the story at the midway point, and it's set to continue with an upcoming season.
Romance
Cute & sweet
6 episodes
5 hours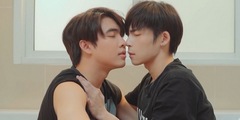 Love With Benefits is a Thai BL drama about two bickering actors who cannot get along. The costars are instructed to live together in the same house to build their on-screen chemistry. As the days pass, their cozy living arrangement helps to ease any animosity and improve their relationship.
Although the concept behind Love With Benefits isn't that bad, this series is pretty underwhelming. The plot never picks up steam, developing all the predictable storylines boringly. It also suffers from a juvenile romance, uninspired tropes, and aggravating characters.
Romance
Cute & sweet
5 episodes
3 hours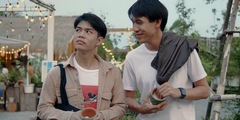 Loveless Society is a Thai BL series about a workplace love triangle. The main character is employed at an advertising agency with his friends. When they work on a big company project, a suave consultant joins the team and stirs up a lot of emotionally intense drama.
There's an amateurish feel to Loveless Society, evident through its low-budget production, unknown actors, and raw storytelling. Despite its lack of polish, this juicy series is shaping up to be an enjoyable guilty pleasure. The messy characters mixed with melodramatic plots create an occasionally entertaining BL experience.
Office romance
Spicy & romantic
4 episodes
3 hours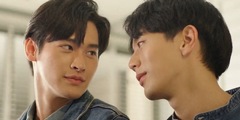 Lovely Writer is a Thai BL drama about a shy author who rises to fame when his romance novel gets adapted into a popular series. He is flustered by all the media attention from the celebrity world, especially after one of the handsome actors takes an interest in him. When both characters suddenly become roommates, their new living arrangement creates many romantic scenarios.
While the story isn't always written well, Lovely Writer is powered by many charming scenes and memorable characters. It is also packed with non-stop adrenaline, hyper energy, and a vibrant sense of humour. The sweet and affectionate romance is definitely one of the series highlights, which will bring a giddy smile to your face.
Romance
Cute & sweet
12 episodes
13 hours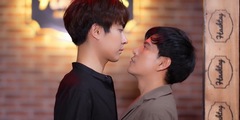 My Boy is a Thai BL series about a university romance with a small twist. The main character is slightly more mature in age than the average university student, and he returns to complete his studies after dropping out previously. When he encounters a young popular musician on campus, egos and personalities clash in a rocky start to their relationship. However, romantic feelings take shape once they clear the misunderstandings between them.
With a bloated cast and shoddy writing, My Boy struggles to convey a persuasive narrative from start to finish. It tries to do too much by dramatizing the story, but ends up accomplishing very little successfully. The few romantic moments in this drama aren't enough to make up for the numerous flaws in its clumsy and scattered plot.
School romance
Happy & funny
12 episodes
6 hours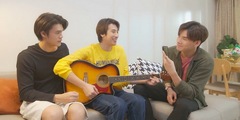 My Mate Match is a lighthearted Thai BL series about three strangers who move into the same house. The protagonist posts an ad to find a roommate, but he accidentally accepts two candidates for the same position. A friendly rivalry and a love triangle form as the characters compete to win the host's affection.
With its goofy sense of humour, My Mate Match will appeal to anyone who likes cute and chipper romantic comedies. Although the acting is on the weaker side, this BL drama is bursting with delightful energy. I genuinely enjoy this quirky love story that fills me with giddiness.
Comedy
Happy & funny
5 episodes
3 hours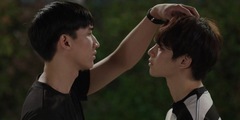 Nitiman is a Thai BL series about a university romance. After breaking up with his girlfriend, the heartbroken protagonist feels angry when his ex has quickly moved on with another guy. He lashes out at his love rival, only to discover there's a misunderstanding between them. As they clear the air, the two characters navigate through their confusion, frustration, and passion towards each other.
I would describe Nitiman as a mediocre BL drama that never finds its footing. The story feels a little dull, the romance becomes increasingly problematic, and the trajectory of the series goes on a slow decline. These ten episodes are mostly watchable, but I had trouble maintaining my interest at certain points.
School romance
Nice & gentle
10 episodes
9 hours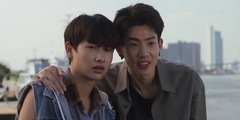 Not Me is a Thai BL action series. The protagonist assumes his twin's identity to investigate what happened to his hospitalized brother. Previously, his sibling was part of a mysterious group that plotted hostile activities. The main character infiltrates the faction and tries to earn their trust while maintaining his undercover disguise. Yet, he faces suspicion from one specific member as tensions escalate dangerously.
On the surface, Not Me is an exciting thriller packed with intrigue, mystery, and suspense. Deep down, the meaningful story transcends the BL genre, speaking volumes about activism, justice, and revolution in our society. The profound messages, sizzling romances, and exceptional acting produce a memorable series that resonates powerfully.
Action
Wild & intense
12 episodes
11 hours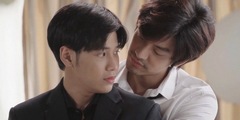 Paint with Love is a Thai BL series about an uptight business professional and a free-spirited artist. The main characters meet during a job assignment, clashing over their personality differences. Since then, they begin working together in an office environment, as animosity and annoyance turn into attraction.
The lively characters, enthusiastic personalities, and goofy interactions bring cheerfulness lightheartedness to each Paint with Love episode. While some moments feel genuinely enjoyable, a few other subplots are carelessly mishandled. This decent BL drama makes several mistakes that prevent me from raving about the quality.
Office romance
Spicy & romantic
12 episodes
9 hours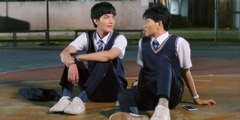 Second Chance is a Thai BL drama focused on a group of senior high school students. As they prepare for their final year before university, some of the characters take a chance to confess their feelings for each other. There's also a big bullying problem in the school, where a few vulnerable students are targeted by violent attacks.
With some beautiful camerawork, this visually impressive BL series suffers from an uneven story and mediocre acting that needed more refinement. If you can overlook the flaws, however, there are a few magical moments in Second Chance that captures the essence of first love perfectly.
School romance
Deep & mature
6 episodes
4 hours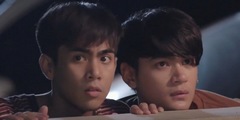 Siew Sum Noi is a BL drama about sports, music, and romance in northeastern Thailand. The two main characters meet in school, where they both play for the football team. Although their relationship begins turbulently, they find common ground through their shared cultural identity.
Unfortunately, Siew Sum Noi is too uneven in quality and suffers from some storytelling woes. Nonetheless, this comedic BL drama grew on me with its boisterous enthusiasm. At times, I'm charmed by the silly humour, the cute romances, and the energetic musical numbers.
School romance
Happy & funny
12 episodes
9 hours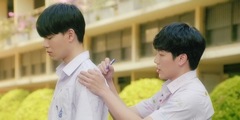 If you're looking for a sweet and sensitive high school love story, The Best Story is a short series that you can finish in under two hours. In this Thai BL drama, the main character develops a secret crush on a male classmate, but hesitates to confess his feelings. As the end of their senior year draws near, the protagonist tries working up the courage to give his love confession.
The Best Story has cracked the code and discovered the winning formula to BL dramas. By combining a simple adolescent romance with dreamy music and gorgeous cinematography, it almost comes close to a perfectly endearing series. However, The Best Story falls apart in its final act and won't give you the happy ending that your heart wants.
School romance
Nice & gentle
3 episodes
2 hours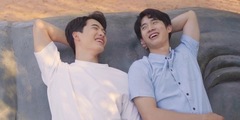 The Cupid Coach is a fantasy BL drama made in Thailand. It focuses on a mythical god that arrives in the human world to fulfill a romantic wish. The problem is that it involves an unrequited love, and the cupid finds himself stuck in the human world until this wish is granted.
There's an interesting premise to The Cupid Coach, but its potential is not fully recognized due to the lacklustre script and the low-budget production. This BL series takes a surprising turn in the second half, and the romance unfolds in a way that you may not initially expect.
Fantasy
Cute & sweet
12 episodes
6 hours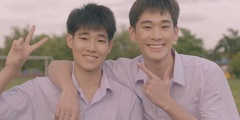 The Yearbook is a Thai BL series about two childhood friends in their senior year of high school. The main characters have been best friends, classmates, and neighbours for many years. However, their close friendship becomes strained as they wrestle with repressed feelings, emotional conflicts, and an unspoken secret between them.
Each episode of The Yearbook is packed with intimate emotions, tugging at your heartstrings with its sentimental drama. This series relies heavily on dialogue to convey its narrative, which means you must sit through lots of constant chats and long monologues. If you have the patience, you'll be rewarded with a BL love story that is sensitive, thoughtful, and poignant.
Drama
Sad & emotional
8 episodes
7 hours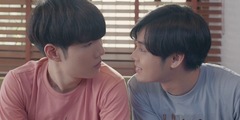 Top Secret Together is a fifteen-episode Thai BL drama, featuring five different couples at various points in their courtship. There are two workplace love stories, two school campus romances, and one long-term couple still going strong after ten years together. In the main romantic arc, an office employee and a new intern develop an attraction towards each other. However, a scandalous secret emerges and threatens to disrupt their bond.
Although Top Secret Together does a decent job at juggling multiple romances, many of the pairings feel excessive and unnecessary. The main relationships don't get enough focus because they're fighting for attention from the lesser subplots. There are five separate stories combined aimlessly into one narrative, creating a very disjointed viewing experience.
Office romance
Happy & funny
15 episodes
12 hours
Thai BL Dramas in 2020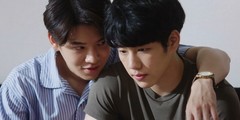 En of Love: Love Mechanics focuses on a romance between two engineering students. In this Thai BL series, the heartbroken protagonist was recently rejected after confessing his love. He is comforted by a university senior, who helps him move on from his former crush. As they solidify a bond, their feelings are complicated by a lingering girlfriend in the turbulent love triangle.
Love Mechanics is the second story in the En of Love trilogy, although watching the other dramas isn't required to understand the plot. Technically, En of Love: Mechanics is the best out of the three installments, but its sloppy narrative still contains many problematic tropes. While I like the charming actors and their enticing chemistry, they deserve a better showcase than this messy BL romance.
School romance
Spicy & romantic
4 episodes
3 hours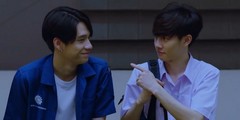 En of Love: This Is Love Story is a Thai BL series about a campus romance based on love at first sight. The main character sees his love interest at a party, developing an instant attraction because of a smile. He actively pursues a relationship, even though his friends doubt whether his playboy ways can be tamed.
The last installment of a trilogy, you can watch En of Love: This Is Love Story separately without prior knowledge of its predecessors. This Is Love Story fails as a BL drama because there's almost nothing to the barebones plot. It's a boring, shallow, and undynamic romance that felt like they didn't even try.
School romance
Cute & sweet
3 episodes
2 hours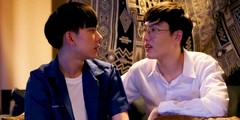 En of Love: TOSSARA is a Thai BL series about a university romance. The main character is a popular med student, who aggressively pursues an engineering student until he agrees to be his boyfriend. Although their courtship is awkward at first, the two ease up around each other and form a close bond.
The En of Love franchise has three separate BL love stories featuring characters from the same fictional universe, and Tossara is the first instalment. Unfortunately, it's the worst series out of the three. The story is beyond terrible with an aggravating romance, dull characters, and uncomfortable interactions. I'm sorry to say that En of Love: Tossara is a very clumsy attempt at BL.
School romance
Cute & sweet
4 episodes
3 hours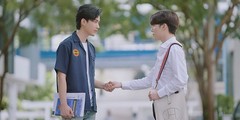 Gen Y is a Thai BL series about the cheeky flirtation between two university students. Even though their personalities couldn't be more different, the lovestruck protagonist becomes smitten with his polar opposite. When his advances keep getting rejected, this romantic infatuation turns into a trial of sincerity and perseverance.
The compelling relationship dynamic between the main couple is the driving force in Gen Y. The two leads carry this BL drama with their playful banter, charismatic charm, and roaring chemistry. However, this series becomes almost unwatchable near the end once the toxic storylines and dull supporting characters dominate the plot.
School romance
Happy & funny
12 episodes
11 hours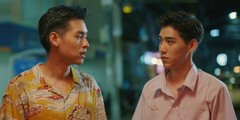 I Told Sunset About You is a coming-of-age Thai BL drama about two childhood friends who turned into bitter rivals. They become close again during the university admission process, as the former enemies rebuild their broken friendship. When the feelings between them deepen, they experience intense passion, confusion, betrayal, and heartbreak.
There's a lot to love about I Told Sunset About You, including the stellar acting, the stunning cinematography, and the sensational story packed with emotional drama. This is an excellent BL series that explores the themes of friendship, redemption, and personal identity.
School romance
Sad & emotional
5 episodes
7 hours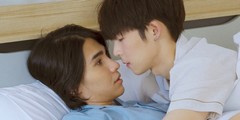 Ingredients is a slice-of-life Thai BL series about food, music, and love. The two main characters are living together, one of whom is an indie musician and the other is a talented chef. This drama highlights the many cute interactions between the pair, as they go about their ordinary day-to-day life.
I was pleasantly surprised by Ingredients, a sweet BL drama that exceeded my expectations. Sometimes, you don't need a big budget production or a complex narrative to create an enjoyable piece of BL. Featuring two charismatic leads, their playful rapport, and a cozy setting, that's all it takes to craft a simple, down-to-earth love story.
Slice of life
Cute & sweet
21 episodes
4 hours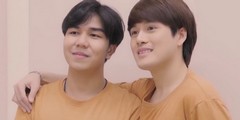 Roommate is a Thai BL series about two university students who must share a room. The main character is used to living alone, but his mom and her best friend arranged for their sons to cohabitate together. These unexpected roommates must adjust their lifestyles and cope with each other's drastically different personalities.
Against a low-budget production, Roommate has a surprisingly solid start and portrays an authentic connection between the leads. The characters share a fun, vibrant dynamic as their BL relationship progresses comfortably in the early episodes. Unfortunately, the series loses its momentum and takes a dreadful turn towards the end. The mishandled narrative in the second half is very disappointing.
School romance
Cute & sweet
5 episodes
2 hours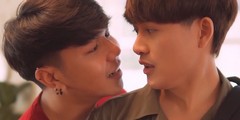 Soulmate is the sequel of the Thai BL series Roommate. The main characters have planned a weekend staycation at an old family home. However, the romantic getaway is interrupted by a surprise visitor, who keeps a watchful eye over the secret couple.
The good news is that Soulmate has significantly improved production values over its predecessor. This series looks a lot more presentable than its first season. The bad news is that the acting grew worse, exposing the lead's weaknesses in an overwrought scene. His distraught performance lacks restraint, diminishing the emotional impact of a pivotal moment.
Drama
Wild & intense
2 episodes
1 hour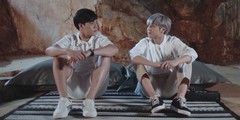 The Moment is a Thai BL series that occurs in a vacation resort. The main character is taking an extended break to overcome his recent heartbreak. After getting drunk one night, he meets a friendly bartender who develops an interest in him. They embark on a journey together to mend his broken heart.
Both The Moment and its sequel The Moment Since are decent BL dramas. The love story is elegant in its simplicity, and I feel convinced by the romantic rapport between the leads. However, this series doesn't push itself enough, resulting in a limited narrative that doesn't go beyond mid-tier quality.
Romance
Nice & gentle
4 episodes
1 hour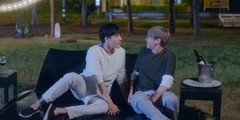 The Moment Since is the sequel of The Moment. This Thai BL series follows a newly dating couple during their beachside vacation. While the characters look forward to spending private time together, they are constantly interrupted by their meddlesome friends. Nonetheless, their sweet relationship develops intimately and affectionately over this short five-episode drama.
There's barely any semblance of a story in The Moment Since, so the narrative often feels random and aimless. However, I'm occasionally dazzled by the brilliant BL scenes, backed by a gentle atmosphere and gorgeous cinematography. Even though the plot is ridiculously lightweight, this series compensates with plenty of cute and wholesome romance.
Romance
Cute & sweet
5 episodes
1 hour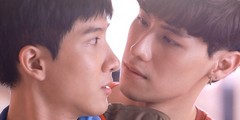 Tonhon Chonlatee is a Thai BL drama about the brotherly love and affection between two childhood friends. One of them is staunchly straight, while the other has been pining after his friend since they were kids. However, the line between their friendship and a potential romance is blurred when the two friends reconnect.
Tonhon Chonlatee relies on lots of silly and surreal humour to energize a typical BL love story. With an enthusiastic cast, this series delivers a good mix of lighthearted comedy and sentimental drama.
Comedy
Happy & funny
10 episodes
8 hours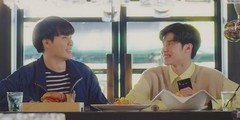 You Never Eat Alone is an innovative Thai BL series that focuses on mental health. In this offbeat comedy, the lead character has a unique phobia of eating alone. Incapable of enjoying a meal by himself, he must always find someone else to dine with him. His condition leads to interesting scenarios when he begins university life, as he adjusts to living and eating in solitude.
I absolutely love the creative concept of You Never Eat Alone, more so than the actual execution. There's a surprising amount of depth in this deceptively delightful drama, but the storytelling is rough around the edges. If you can overlook the flaws in the narrative, this clever comedy highlights the stigma, the trauma, and the struggles that come with having a mental disorder.
Comedy
Happy & funny
12 episodes
9 hours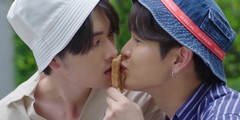 YYY is a wacky Thai BL comedy, featuring an eclectic group of apartment residents with larger-than-life personalities. When a relatively normal tenant moves in, he gets entangled in the chaos and hijinks of his new neighbours. He also begins to develop a bond with his cute yet slightly quirky roommate.
Within minutes of starting YYY, I already knew this series wouldn't vibe with me. Right away, I wasn't feeling the rowdy characters, the outlandish humour, or the absurd scenarios that made no sense whatsoever. Despite a charming romance and a few occasionally funny jokes, the complete aimlessness in YYY makes the episodes excruciating to watch.
Comedy
Happy & funny
9 episodes
6 hours
Thai BL Dramas Pre-2020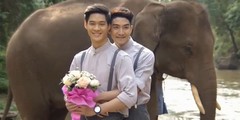 Grey Rainbow is a Thai series about two best friends who discover their romantic feelings for each other. This drama covers the coming out journey in extensive detail, with an honest and raw depiction of LGBT issues. It also explores the family dynamic, including how some parents respond to their children's sexual orientation.
Grey Rainbow takes a sensitive approach in portraying a nuanced and complex romance between the two male characters. Their love story feels special, like an epic journey with emotional highs and lows.
Drama
Sad & emotional
4 episodes
5 hours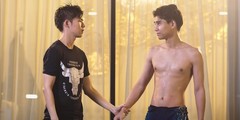 He She It is a short Thai BL horror series. The drama highlights a clandestine romance between the two main characters, one of whom is already committed to an existing relationship. As their scandalous love affair unravels, the passion between them deteriorates rapidly and horrifically.
A miniseries that is less than an hour long, He She It doesn't make enough of an impression to be enjoyable. Despite an intriguing start, the plot doesn't hold up and stops being interesting by the midway point. I would avoid watching this BL drama if you aren't a fan of supernatural horrors, psychological thrillers, or tragically sad endings.
Horror
Dark & toxic
3 episodes
1 hour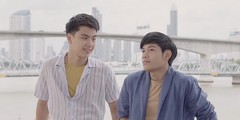 He's Coming to Me is a supernatural BL drama that begins with the death of a young man, who spends the next two decades as a ghost trapped in the living world. During his lonely time in the cemetery, he meets a kind-hearted boy with the ability to see ghosts. As they develop a friendship, the two of them seek answers for the mysterious circumstances surrounding his death.
The two lead actors in He's Coming to Me put in charismatic performances, making a doomed ghost-human love story seem surprisingly persuasive. In this lovely BL series, you'll enjoy the coming-of-age stories around friendship, the sweet and tender romance, as well as poignant messages about life and death.
Supernatural
Deep & mature
8 episodes
9 hours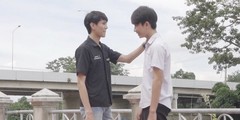 NightTime is a Thai BL drama that takes place after a street gunfight. The main character is an innocent bystander caught in the crossfire and injured his arm. His assailant feels guilty for the accident and offers to take care of him in the recovery process. The two leads forge an intimate connection as they spend time together.
Unfortunately, NightTime is a tough sell and cannot convey a convincing love story. I simply don't buy into the inauthentic romance between a gun shooter and his victim. It's a hollow BL series with below-average writing and an oddly random ending.
Romance
Spicy & romantic
3 episodes
1 hour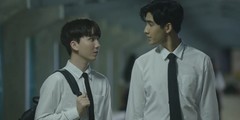 The Effect started out as an innocuous campus romance, just like many other Thai BL dramas. The main character is a university freshman, who develops a connection with a popular older student after idolizing him from afar. However, a scandalous turn of events happens halfway through the series, taking the story in a much darker and more sinister direction.
I thought The Effect was your typical BL story until the shocking twist that derailed all my expectations. The second half of the series left me feeling uncomfortable, provoked, and extremely conflicted. Maybe some viewers will respond better to its heavy-handed social commentary, but I cannot say that I actually enjoyed this drama.
Horror
Dark & toxic
3 episodes
3 hours