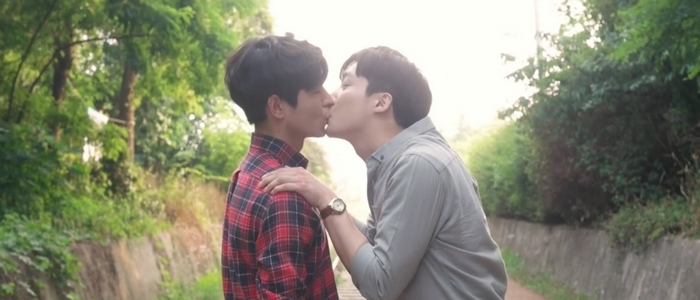 Long Time No See is a Korean BL drama about an assassin whose life changes course after he falls in love. The drama was originally released as a short five-episode series, but there's also a movie version available with the same content.
Although Long Time No See is slightly rough around the edges, it tells a super ambitious story backed by solid acting performances. There are some creative ideas and pleasant surprises found in this little gem of a series.
Long Time No See Summary
What is the drama called?
롱타임노씨
Where was the series made?
South Korea
When was the drama released?
2017
How long is Long Time No See?
Around 75 minutes
What is the genre?
Crime drama
How would you describe the series?
Dark and disturbing
How many episodes are in Long Time No See?
5 episodes
How long is each episode?
Around 15 minutes
Plot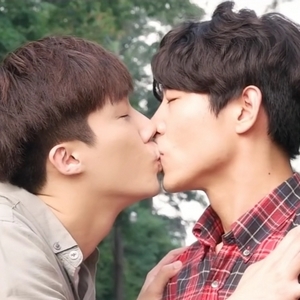 As a child, Chisoo was bullied mercilessly for being gay, until he was rescued by a man who would become his foster father. Although his adoptive dad took care of him financially, Chisoo was also introduced to the world of organized crime at a young age. Given the code name "Flying Dagger", he was trained to work as an assassin, taking the hit jobs assigned by his organization.
When he is off-duty, Chisoo yearns for companionship, which he finds in an online pen pal named "Wild Dog". The two of them agree to meet up in-person for the first time, and they immediately hit it off in a night of passion. Gitae is a happy and bubbly restaurant waiter who leads an uncomplicated life. His enthusiasm for Chisoo is evident, and the two of them begin dating officially soon afterwards.
While Chisoo's love life is thriving, he can never escape his secret identity as a vicious assassin. Lately, Chisoo's foster dad has gotten into an escalating internal feud, and even plans to overtake the leadership role in the organization. Chisoo is given no choice but to abide by his dad's wild ambitions, even though he just wants to quit his job and settle down with Gitae instead. It's a dangerous double life that Chisoo leads, and someone is bound to get hurt sooner or later.
Long Time No See Trailer
Long Time No See Cast
Characters
Chisoo Tak Woo Suk (탁우석) Tak Woo Suk Instagram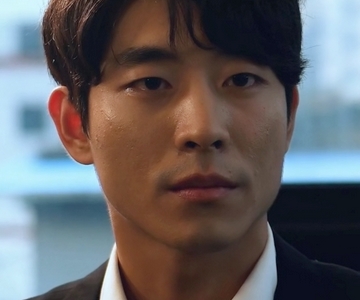 Chisoo is a secret assassin who leads a double life. He was raised by his foster father, who introduced him to the world of crime. Lonely and aloof, Chisoo longs for some companionship, hoping to quit his dangerous career once he has settled down. For some reason, he looks remarkably different depending on how he wears his hairstyle in every scene. Also, he has very aggressive abs, according to Gitae.
Gitae Yeon Seung Ho (연승호) Yeon Seung Ho Instagram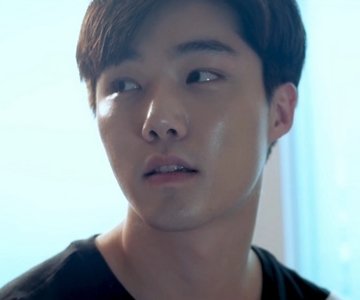 Gitae is a bubbly and happy-go-lucky waiter who works with his sister in a restaurant. He has a close relationship with his older sister, who takes care of him since their parents passed away. Gitae is openly gay, but has been unhappy in love in the past. Or that was until he met Chisoo. If you ever wonder what type of person reads and leaves reviews in online slash fanfiction, just imagine Gitae on the other side of the screen.
Supporting Cast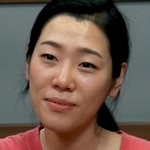 Gitae's sister
Ra Sun Young (라선영)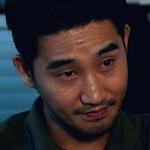 Black Rose
Kim Myung Hwan (김명환)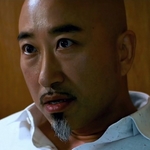 Black Leopard
Won Tae San (원태산)
Cast Highlights
Kang Woo is the director of Long Time No See. He produced a number of Korean BL films, including I Don't Care in 2016 and Some More in 2018. His most recent work is the 2021 short movie Sweet Curse, a gay paranormal thriller with erotic undertones.
Long Time No See Review
Review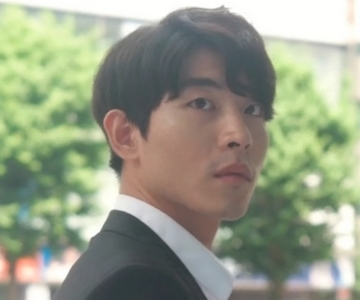 I want to give Long Time No See a higher score and a lower score at the same time. On one hand, it deserves a higher grade because the series is genuinely enjoyable. I'm impressed with the amount of story they managed to tell in such a short time, packing so much romance and drama into a single hour or so.
On the other hand, some parts of the story are held back by signs of a low-budget production. I should be more critical of the quality issues, but I also want to be forgiving because they clearly didn't have a lot of resources.
Story
Good story

All things considered, they did an impressive job with the story, covering so much content in the little amount of time they had. I don't think they were completely successful squeezing all that plot into 75 minutes. The story started showing its cracks due to the time constraints. Still, it was a valiant effort and the overall product was enjoyable to watch.
The series faltered in the final act, where the storytelling felt strained under the massive weight of the plot. They were trying to hit all the important plot points in the little remaining time they had, but just couldn't explain everything clearly enough.
Given their limited budget and airtime, Long Time No See probably overextended itself and was too ambitious with their ideas. Either extend the length of the series or pare down the plot, because you can't squeeze two hours of story into one hour of content.
Romance
Chisoo and Gitae

Long Time No See hit its stride after the characters got together, where they depicted a natural attraction and a healthy relationship between two boyfriends. They were a cute and compatible couple, showing decent amounts of affection, playfulness, and genuine curiosity about each other. Their romance progressed believably in a short amount of time.
It made sense the two of them jumped straight to sex after meeting each other, then built a romance afterwards. Imagine the guy you talked to online wasn't actually a catfish, but turned out to look like a total sex god? You'd bang him first and then find out what he's like later.
I thought their relationship was so mature at first, like a real one between two adults. I liked that they went on cute dates, had personal conversations & showed a playful sexual appetite for each other. Their romance felt healthy up until a certain point.
Gitae's character was particularly strong in their scenes as a couple. He seemed like such a joyful dude and his enthusiasm was infectious. I can believe how he was able to make Chisoo happy and bring him out of his shell.
Acting
Great acting

There were great performances all around from everybody. The cast might be small, but they all pulled their weight. Even the supporting cast had their moments to shine.
The versatility that came from Chisoo's actor (Tak Woo Suk) was outstanding. He showed a lot of range and nailed every type of emotion as needed. He was good at getting heated and angry, he was good at being sad and mopey, he was good at feeling hurt and betrayed, plus he was good at being sweet and tender. He even nailed all the intense choreography in the fighting sequences. This guy does it all.
Gitae's character was particularly strong in their scenes as a couple. He seemed like such a joyful dude and his enthusiasm was infectious. I can believe how he was able to make Chisoo happy and bring him out of his shell.
Best Character
Chisoo

I didn't mind that Long Time No See took a much darker turn in its second half, where they elaborated more on the dangerous life of a secret assassin. This was a high-concept storyline that they didn't execute perfectly, but it gave Chisoo's actor lots of substantial material to work with.
He was great in those scenes depicting a wide range of emotions, including fear, anguish, vulnerability, and an overwhelming sense of powerlessness. Chisoo anchored the dramatic parts of Long Time No See and he did a fantastic job with a complex role.
Gitae's sister

I liked Gitae's rapport with his sister, who was fabulous and should've been given more material, starting with a name for her character. The scene where she questioned Chisoo's intentions with her brother was a small detail that added more dimension to the character dynamics.
Another scene where she comforted Gitae and encouraged him to be happy was great too, like genuine words of wisdom from an older sister to a little brother. Scenes like these may not seem significant to the plot, but they help to make the story more well-rounded.
Skin & Nudity
Brief nudity

Surprisingly yes, but it's not clear and no important bits are shown. You see a naked side profile of Gitae, but he's very strategically positioned. Chisoo also flashes something, but the scene is poorly lit & I dunno what I'm looking at.
Both actors do take off their clothes frequently with opportunities to see their six-pack abs. Also, there's one particular scene where they undress each other, but their movements are so awkward & they even fell down on the ground!? You expected the scene to be sexy, but it ended up being slapstick comedy instead. 😂
Triggers
Homophobia & violence

Yes, Chisoo goes through an outrageously traumatic homophobic attack in the first few minutes of the movie. That scene was followed by Gitae doing something cute and lighthearted, so the tonal shift gave me whiplash. The series also has a fair amount of violence and some poorly made blood that looks more like water paint.
Highlights
Physical intimacy

The biggest pleasant surprise for me is the level of physical intimacy between the two leads. They got really affectionate with each other, a lot more than I was expecting. The leads were like kissing nipples and tongue deep into each other's throats.
I've watched some stuffy mainstream K-dramas where gay characters never exist, so I didn't expect this Korean BL drama to be so different and so forward. It's inspiring and almost feels culturally significant to see these two guys kiss without reservations. Bravo.
Feedback
The length

I would change a couple of things, mainly making quality improvements with a bigger budget. However, the most glaring issue is the length, because the series is too damn short at 75 minutes. They crammed in so much plot and did their best to create a coherent narrative, but you call tell they were skipping over some scenes near the end. The story simply would've flowed better if they could flesh things out with more time.
Final Verdict
Recommend

Despite some of the flaws, you gotta give Long Time No See credit for what it managed to achieve. I was particularly impressed that they included these elaborate and choreographed fighting sequences between the characters. Fighting sequences? In a BL drama? Consider my mind blown.
I really wished this series had a bigger budget that allowed them to explore their creative potential with more polish. This was a great BL series that just needed more refinement to take it to the next level.
Long Time No See Information
Links
STRONGBERRY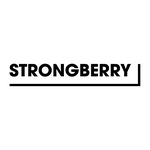 STRONGBERRY is a Korean BL studio that made Long Time No See (2017), Some More (2018), As If You Whisper (2019), Secret Roommate (2020), Sweet Curse (2021), Choco Milk Shake (2022), among many LGBT series and short films. The studio is also known as MATCHBOX.