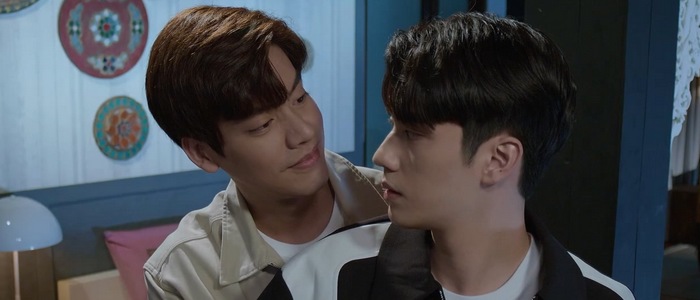 Triage is a Thai BL series with the main character stuck inside a time loop. The protagonist is an emergency room doctor who repeats the same timeline after failing to save a patient's life. He must revisit the past and change history to stop the tragedy from happening. The two leads go on an extraordinary adventure with time manipulation, mystery investigation, and epic romance.
Packed with action and suspense, Triage keeps the viewers entertained in an exhilarating journey. I love that there's a complex story with clever twists instead of a simple, straightforward romance. This high-concept series wins on novelty, ambition, and innovation, revolutionizing the possibilities in the BL genre.
Triage Summary
What is the drama called?
ทริอาช
Where was the series made?
Thailand
When was the drama released?
2022
How long is Triage?
Around 10 hours
How would you describe the series?
Wild and intense
How many episodes are in Triage?
13 episodes
How long is each episode?
Around 45 minutes
Plot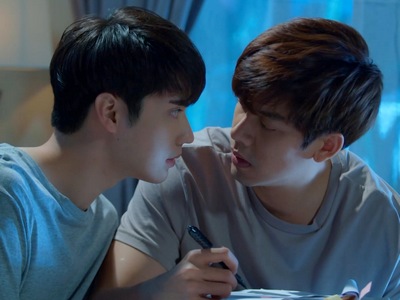 Tin is a third-year resident doctor who works in the emergency room. He reports to his boss, Dr. Sak. One evening, Tin works the night shift at the hospital. Two men arrive in critical condition after a car accident. Tol, the drunk driver, is the son of Dr. Sak's friend. However, Tin focuses on treating the other victim with more severe injuries. Despite his best efforts, both pass away from their mortal wounds that night. Their time of death is 10:55PM.
Afterwards, Dr. Sak chastises Tin for not focusing on Tol instead. Dr. Sak suspects there might be bias because of the resident doctor's history. Years ago, Tin's sister died in a car accident due to an intoxicated driver. He was in the emergency room that day, unable to rescue his sibling. Since then, Tin feels jaded and harbours resentment towards drunk drivers who show up at the hospital. Although Dr. Sak warns he'll launch an investigation, Tin seems nonchalant and unbothered by his decision.
Tin dozes off and drifts to sleep in the staff room. When he wakes up, the doctor is surprised to find himself in a strangely familiar timeline. He has been transported to the previous evening for some inexplicable reason. Tin is confused and astonished about living through the same events from the past. Once again, he must try to rescue the two patients after the car accident. This time, Tin focuses his treatment on the drunk driver. Nonetheless, Tol still passes away from his injuries, dying on 10:55PM that night.
Afterwards, Tin meets a mysterious man named Jinta, who describes himself as the chief justice at the court of heaven. Jinta speaks cryptically, but he reassures the doctor this isn't a hallucination. Tin suddenly wakes up again, only to find himself repeating the previous night's events once more. This time, Tin seems more reassured and takes control of the chaotic events in the emergency room. He is prepared to treat Tol as soon as the victim arrives at the hospital. Yet, Tol still succumbs to his injuries on 10:55PM no matter how much Tin tries to save his life.
The strange events keep happening to Tin. He goes to sleep and wakes up repeating the same night each time. Yet, he's unable to stop the deaths in the emergency room. Tin confronts Jinta and demands answers. However, Jinta won't explain what is happening. His only clue is that Tin must find a way to save Tol's life to escape the vicious time loop. Tin is at his wit's end, unable to figure out a solution to this conundrum. Eventually, the doctor discovers how to travel further back in the past and alter the timeline before the accident happens.
Triage Trailer
Triage Cast
Characters
Tin
Tae Darvid Kreepolrerk (ดาวิชญ์ กรีพลฤกษ์)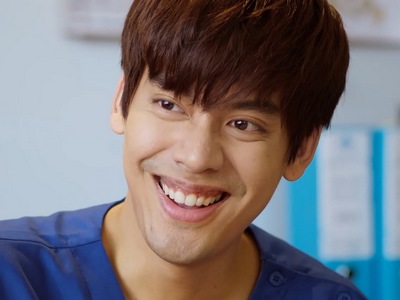 Tin is a third-year resident at the hospital. He works in the emergency room and treats patients who need urgent medical care. Tin's older sister passed away in a car accident two years ago, dying in this exact same emergency room. He blames drunk drivers for causing her death. Tin is currently single, lives alone, and owns a cat named Zebra.
Tae Darvid Kreepolrerk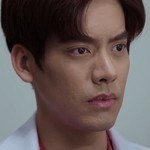 Tae Darvid Kreepolrerk (ดาวิชญ์ กรีพลฤกษ์) is a Thai actor. He is born on December 26, 1990. His first BL project is the 2017 series, 2 Moons. He is also the lead in Paint with Love (2021) and Triage (2022).
Tol
Tee Thanapon Jarujitranon (ธนพล จารุจิตรานนท์)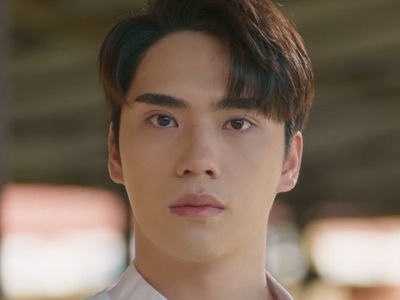 Tol is a business student at university who comes from a wealthy family. He is in a relationship with his girlfriend, Mai. Tol is an animal lover and takes care of a stray cat. One evening, Tol becomes intoxicated and gets into a drunken car accident. Unfortunately, he succumbs to his injuries in the hospital, dying at 10:55PM.
Tee Thanapon Jarujitranon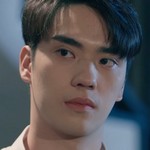 Tee Thanapon Jarujitranon (ธนพล จารุจิตรานนท์) is a Thai actor. He is born on December 5, 1994. His first BL project is the 2017 series, 2 Moons. He is the lead in the 2022 drama, Triage. In addition, Tee has a supporting role in The Miracle of Teddy Bear (2022).
Sing
Tonnam Piamchon Damrongsunthornchai (ต้นน้ำ เปี่ยมชล ดำรงสุนทรชัย)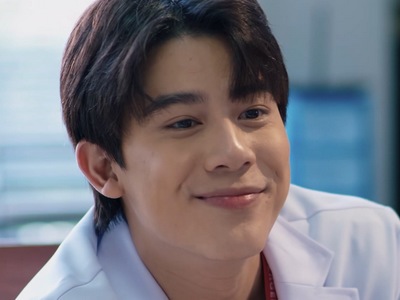 Sing is Tin's colleague in the hospital emergency room. He is an experienced and knowledgeable doctor who stays calm during hectic situations. Sing butts heads with his boss, Dr. Sak. He is also strict with his younger coworker, Gap, chastising him for being too lighthearted at work. Sing is friends with one of the hospital's patients, Rit, and used to be his mentor at school.
Tonnam Piamchon Damrongsunthornchai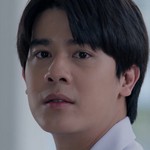 Tonnam Piamchon Damrongsunthornchai (ต้นน้ำ เปี่ยมชล ดำรงสุนทรชัย) is a Thai actor. He is born on October 2, 1996. His first BL project is the 2020 series, Why R U? He also has supporting roles in The Yearbook (2021), Cutie Pie (2022), and Triage (2022).
Gap
Aob Tanadol Wongsaardsakul (โอ๊บ ธนดล วงศ์สอาดสกุล)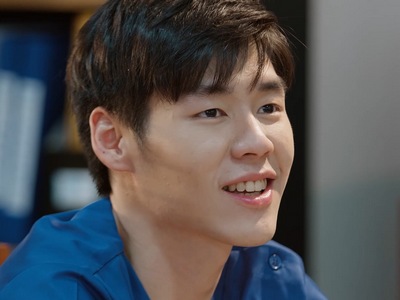 Gap is Tin's colleague in the hospital emergency room. He is a resident doctor with slightly less experience than Tin and Sing. Gap tends to be quirky and playful, but Sing thinks his colleague should be more serious due to his line of work. Gap's family has a medical background, and his father works at another healthcare facility.
Aob Tanadol Wongsaardsakul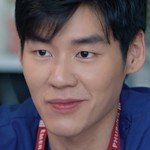 Aob Tanadol Wongsaardsakul (โอ๊บ ธนดล วงศ์สอาดสกุล) is a Thai actor. He is born on August 9, 1993. His first BL project is the 2022 series, Triage
Supporting Cast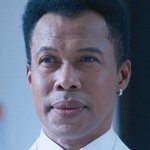 Jinta
Morris K. (มอริส เค)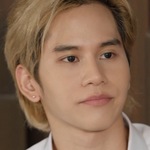 Rit
Fiat Patchata Janngeon (เฟียต ภัชทา จันทร์เงิน)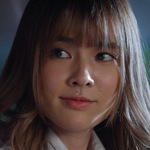 Mai
Aom Punyawee Jungcharoen (ปุณยวีร์ จึงเจริญ)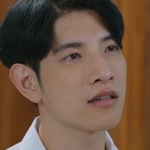 Art
Mild Jinna Pichit-O-Pakun (มายด์ จิณณะ พิชิตโอภากุล)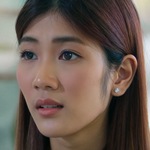 Fang
Fortune Pundita Koontawee (ปัณฑิตา คูณทวี)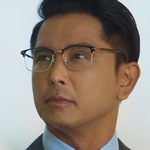 Sak
Kradum Thanayong Wongtrakul (กระดุม ธนายง ว่องตระกูล)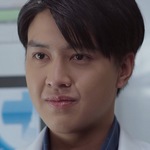 Doi
Boat Watcharaphong Tanlaphat (วัชรพงษ์ ตันลพัฒน์)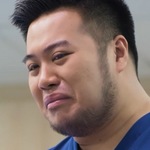 Toi
Newsan Nadol Na Bangchang (นิวแซน ณดล ณ บางช้าง)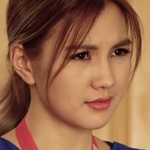 Pin
Thitanan Tessakarn (ฐิตานันท์ เทศกาล)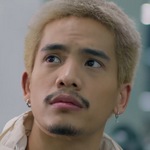 Heart
Jack Kittisak Patomburana (กิตติศักดิ์ ปฐมบูรณา)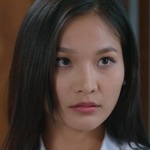 Lookprae
Namm Siriwan Sikkhamonthol (ศิริวรรณ สิกขะมณฑล)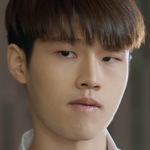 Win
Zen Burapa Thakulchunwirat (เซน บูรพา ตระกูลชื่นวิรัตน์)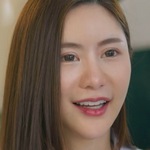 Dear
Apatsara Machai (อภัสรา มาชัย)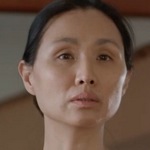 Rit's mom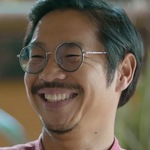 Tol's dad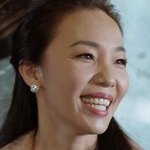 Tol's mom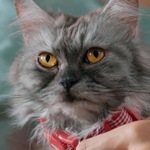 Zebra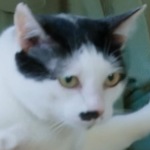 Seudam
Cast Highlights
Tin's actor (Tae) starred in the 2017 drama 2 Moons and 2021 series Paint with Love. He also featured in the 2018 movie The Right One.
Tol's actor (Tee) appeared in the 2017 series 2 Moons and the 2022 drama The Miracle of Teddy Bear.
The actor portraying (Sing) appeared in various BL dramas, including Why R U (2020), The Yearbook (2021), and Cutie Pie (2022).
Rit's actor (Fiat) starred in the 2020 Thai BL drama My Gear and Your Gown.
Tan and Dr. Bun's characters (Max and Tul) have guest roles in Triage. These two actors previously appeared as the leads of the 2020 BL drama Manner of Death, made by the same creator. This well-known pairing also appeared in Bad Romance (2016), Together with Me (2017), and Together with Me: The Next Chapter (2018).
Triage Review
Review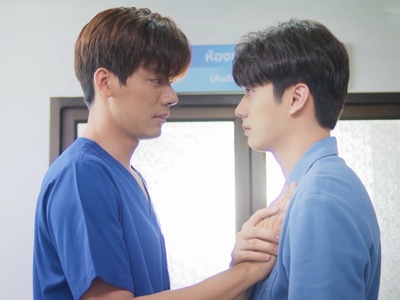 Triage is an innovative series with a fascinating premise. I love the idea of a doctor who must change history to save a patient's life. The protagonist embarks on a wild adventure with juicy twists and thrilling suspense. This BL drama about time manipulation seems revolutionary, like a daring departure from the standard romances in the genre. Triage explores new storytelling possibilities, inspiring more variation and ambition than the usual boy-meets-boy narrative.
Triage experiments with timelines in a multifaceted journey instead of following a linear narrative structure. It challenges the viewers to pick up on intricate details to piece together a clever mystery. Each episode surprises you with exciting revelations, nuanced character motivations, and unexpected chaos. You'll have a lot of fun guessing what might happen next in an unpredictable story. The nonstop action, adrenaline, and anticipation will surely get your pulse racing.
Despite the fast-paced narrative, Triage does its best to maintain clarity, coherence, and continuity. It simplifies complicated concepts, reiterates important messages, and focuses on the main characters without straying off track into diversions. The complex series suffers from occasional plot holes, which emerge more frequently towards the end. While the logic doesn't always hold up under scrutiny, Triage still makes a positive impression with its boundless creativity. The bottom line is you can forgive a few hiccups amid a consistently entertaining narrative.
You may have watched other time-loop dramas in the past, but they seldom featured a gay couple as the leads. Thankfully, Triage stays true to its BL roots and doesn't downplay the seduction. This series successfully weaves the brilliant drama with a charming love story. It takes a while for an amorous attraction to cultivate, only gaining momentum in the second half. Nonetheless, the romance feels epic as the lovers overcome death, danger, and destiny across multiple timelines. I also adore the secondary pairing, although their subplot isn't as developed.
Triage has a charismatic cast that meshes well together. Tin's actor (Tae) brings a scruffy, down-to-earth charm that makes his character endearing. He gives an assured & authentic portrayal of a sensible protagonist reacting to extraordinary circumstances. His costar (Tee) surprises me once he shares the spotlight in the later episodes. Tol isn't necessarily a likeable lead, but the performer compensates with the right amounts of confidence, enthusiasm, and sensitivity. Jinta, Sing, Gap and many others also interpret their roles memorably.
Triage disappoints me in the last two episodes because the plot becomes too irrational and outlandish. I'm dumbfounded by the ridiculous shenanigans in the sloppy ending, which decrease my opinion of the sophisticated narrative. Regardless, I can overlook the messiness and appreciate the exhilarating highs of the story. When the intense drama hits its stride, the explosive events are breathtaking. Overall, Triage is an iconic BL series that combines intrigue, intelligence & imagination compellingly. This talented project deserves hype and recognition.
Summary
Innovative story
Triage has an action-packed story about manipulating timelines, investigating mysteries, and changing destinies. The unpredictable plot is intriguing, suspenseful, and multifaceted.
Epic romance
The series weaves an intelligent narrative with a seductive romance. While the relationship takes time to progress, the love story feels epic as the couple overcomes many twists and obstacles.
Comfortable acting
Both leads give assured performances that mesh well with the vibrant supporting cast. Tin's actor (Tae) is charming, while his costar (Tee) balances swagger with sensitivity in a nuanced portrayal.
Happy ending
Triage has a happy ending that provides a reunion for the separated characters. The finale suffers from absurd plot holes, but the intense drama should keep you engaged and entertained.
Solid artistry
This solidly produced series maintains a fast-paced narrative with nonstop adrenaline, tension, and excitement. The story is constantly buzzing with exhilarating energy.
88%
Triage is a clever and creative BL series with a thrilling time-loop mystery that keeps you guessing. This ambitious story deserves kudos for being innovative, intelligent, and imaginative.
Triage Series Explained
Analysis
Story
Time loops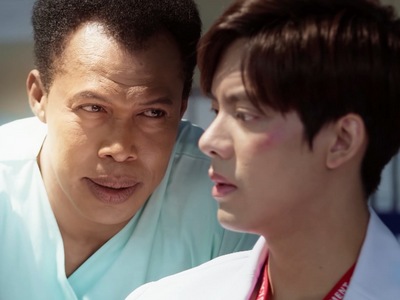 I like stories that revolve around time, including time loops, time travel, alternate timelines, or anything similar. Going back to the past and changing your destiny is a fascinating concept to me. However, these ideas are tricky to pull off because you must consider many variables. It's even harder when you include a romance, adding another complex dimension to the nonlinear narrative. Unless you have a clear vision, the logic can go haywire and become confusing quickly.
Triage creates a multifaceted mystery that feels intriguing and innovative. How does a doctor go back in time to save a patient who seems destined to die? Each episode comes with new revelations & suspenseful twists to keep the viewers on the edge of their seats. I won't pretend the series is perfect since it does stumble over several plot holes. Nonetheless, I focus on enjoying the thrilling and unpredictable journey instead of scrutinizing any gaffes. Ultimately, Triage succeeds in entertaining me.
I want to be encouraging to Triage because it's an ambitious project that does something different than the usual love story. It never crossed my mind to combine a time-loop mystery and a gay romance together. What a creative hybrid. I can't recall another BL series that has done anything similar. Triage is not only the pioneer of a revolutionary concept, but it also sets a high standard with an excellent story. If there are any BL dramas about time manipulation in the future, they'll be compared to this series. Triage walked first so that other unique BL stories could run.
Tol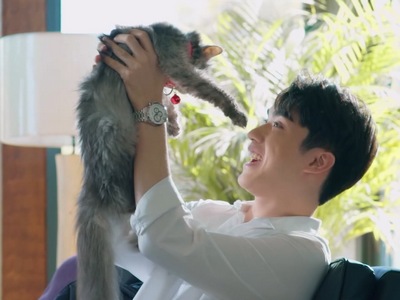 I hated Tol for most of the series. While I understand his skepticism around Tin in the earlier timelines, he seems rude and hostile in many exchanges. Also, the way he treated Rit is disgraceful, highlighting his privilege. Tol acts like a rich prick with an arrogant personality. He has some redeeming qualities, such as taking care of stray animals or paying for his girlfriend's medical bills. Otherwise, Tol's behaviour is unappealing.
However, I like his growth throughout the episodes. The main story in Triage is about Tin changing destiny to literally save Tol's life. On a more subtle level, Tin also influences Tol to change as a person, becoming less conceited and more empathetic. His attitude improves for the better. After Tol regains the memories from previous time loops, he learns from the mistakes in his past. Tol treats Rit better, shows kindness to Mai, and seems more sensitive about his feelings. His character evolves through a powerfully introspective journey.
Tin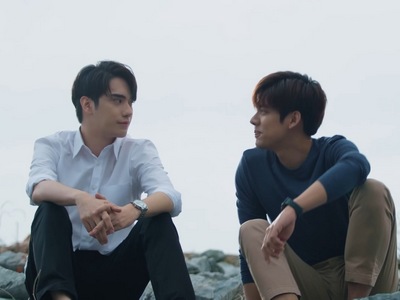 While Tol undergoes remarkable changes, Tin stays true to himself throughout the series. He is a hero in every timeline. Maybe it's the doctor in him, but his first instinct is to help others in need. When Ait chokes, Tin immediately goes to help him. When Rit gets bullied at school, Tin defends him and takes his side. There are many instances where his character consistently abides by his moral principles. Tin doesn't give up his goodness despite facing lots of adversity.
Tin also goes through a journey in Triage. He feels jaded about life after his sister's death in an accident. The pessimism clouds his judgment, affecting his professionalism at work. Dr. Sak exploits Tin's vulnerability and manipulates him. However, Tin rediscovers his drive after experiencing the time loops. As he tries to save Tol's life, Tin rekindles his lost motivation. He doesn't give up over failing each time. Instead, he becomes more determined to rescue Tol. The hero within Tin laid dormant after his sister's death, but this side of him awakens as the story progresses.
Romance
Tin and Tol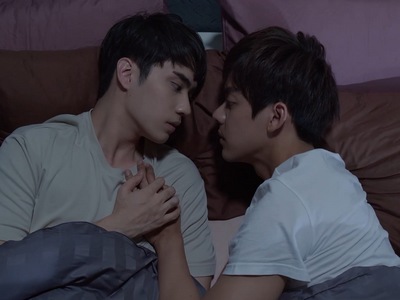 It takes a while for the Tin and Tol love story to heat up. Understandably, Tin was more preoccupied with saving his patient's life than hooking up with him. Tol also had a girlfriend, adding another roadblock to the BL journey. Maybe Triage teased a few exchanges here and there. However, there weren't a lot of legitimate romantic opportunities in the first few episodes.
Their relationship begins improving around the midway point. Initially, Tin befriends Tol as a strategy to gain more influence over his behaviour. Tin wanted to leverage their friendship to stop Tol from driving drunk after the party. The unexpected development is that the two characters bond and enjoy each other's company. During one of the timelines, they ett along particularly well, culminating in a kiss by the end of Episode 5. The kiss is a spontaneous reaction, but it spurs a full-fledged attraction that strengthens with each passing episode.
The Tin and Tol pairing feels epic because the couple overcomes so many obstacles. Destiny constantly throws curveballs at them, including car accidents, health scares, and gun-wielding assassins. How many times have Tin watched Tol die tragically before his eyes? Yet, each death raises the stakes and makes you cherish the delicate relationship moments more. I love the element of danger and surprise because you can't predict what happens next in the romance. Will they kiss or will they die? Anything is possible!
Tol and Mai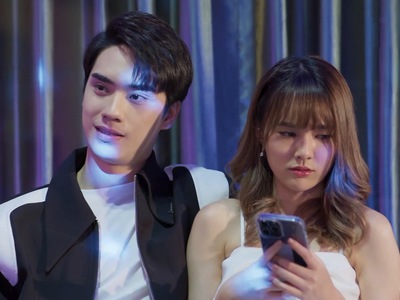 Mai is two-timing her boyfriend and using him for his money. Her actions would be scummy under normal circumstances. However, Mai also has a sympathetic reason. She's desperate to afford a medical procedure for her seriously ill mother. Would Tol have lent her the money if they didn't date in the first place? Where else could she realistically find the funds? I can't answer these questions, but her predicament is intriguing. It creates a complex conflict in the storyline.
Tol paying for his girlfriend's hospital bills is a charitable act. To his credit, he continues to pay for Mai's expenses even after discovering her secret relationship. While I appreciate his kindness, I wonder if the old Tol would have done the same in the original timeline. Probably not, right? I suspect he'd lose his temper and hold a petty grudge. Fortunately, Tol shows compassion for Mai's situation after regaining his memories from the previous time loops. I like that they end their relationship amicably because it could've gone a lot worse in the darkest timelines.
Sing and Gap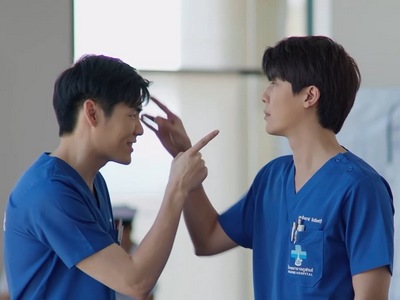 Oh my gosh, I adore the secondary couple! These two have a fun dynamic. Early on, I thought Sing was a bit too harsh towards Gap. However, Gap's grumpiness creates some amusing moments, like them quarrelling over the iced coffee. I also like the balance in their personalities. Sing is hard and serious, whereas Gap is soft and playful. Despite their differences, the two actors do an excellent job of creating a comfortable rapport. Put them together, and the pieces just fit.
The characters are great when they're investigating Dr. Sak's misdemeanours together. I love the exciting action sequences where they hide in lockers or escape from dangerous assassins. However, I'm unsatisfied with the abrupt transition in their love story during the last few episodes. Sing and Gap have suddenly become boyfriends in the final timeline, like they skipped a few stages of the romance. I'd like to see the entire journey of how their attraction naturally develops. This couple leaves me wanting more content from them.
Acting
Good performances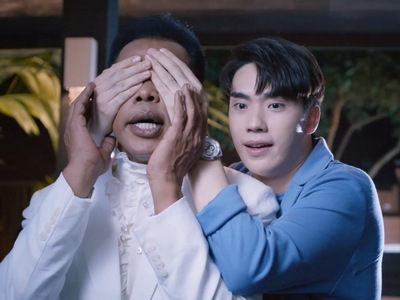 Most of the story is told from Tin's perspective. The lead (Tae) portrays a startled yet sensible protagonist who reacts to extraordinary circumstances naturally. It's a challenging role, but the actor is capable of handling the material. Also, Tae stands out from the typical Thai BL actors, who are usually polished and boyish. In contrast, he's scruffier and manlier with an ordinary charm. I think he's an excellent choice to make the Tin character feel real.
His costar (Tee) is a pleasant revelation. Earlier in the series, he played a pretty standoffish character, making it hard to connect with him. As the story progresses, he opens up more and shows vulnerability. Tee surprises me after Episode 10, where the spotlight shifts onto him. He shows a lot of range in his performance. The actor seems less restrained and a lot more vibrant than previously. The change is so significant that it makes me take notice and appreciate the nuances.
Style
Adrenaline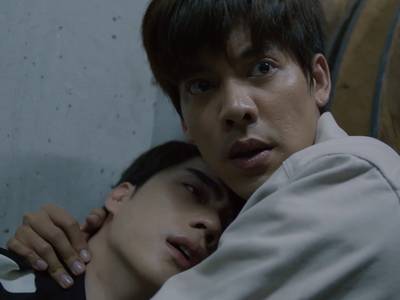 Triage is excellent at maintaining a sense of adrenaline. The story creates momentum, builds upon it throughout the series, and unleashes powerful climaxes during the pivotal moments. Some BL dramas lose steam, have slow episodes, or drudge through filler. That isn't the case here. There's never a dull moment in this action-packed journey, full of thrilling ups and downs.
Episode 10 is a compelling episode that captures the excitement of Triage. Both storylines have heightened tension as the characters find themselves in grave danger. In the second half, the series amplifies the emotions and tragedy of Tol's death. The stakes feel higher with Triage since the leads don't have plot armour protection. They could genuinely die at any time. Although they come back to life in another timeline, the impact remains. Knowing that anything could happen to these characters makes the suspense more gripping.
Triage Episodes
Episode Guide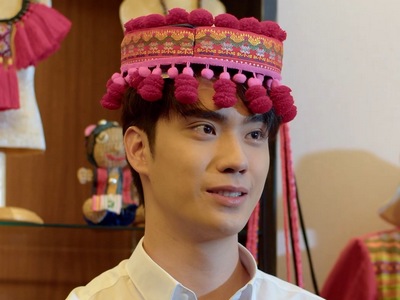 Start Date April 18, 2022
End Date July 11, 2022
Episodes 13 episodes
Episode Length 45 minutes
Triage has a total of 13 episodes. Each episode is around 45 minutes long. It is a long BL drama, and you can finish the entire series in under 10 hours. Triage started airing on April 18, 2022 and ended its last episode on July 11, 2022.
Episode 1
Episode 2
Episode 3
Episode 4
Episode 5
Episode 6
Episode 7
Episode 8
Episode 9
Episode 10
Episode 11
Episode 12
Episode 13
Ending
Happy ending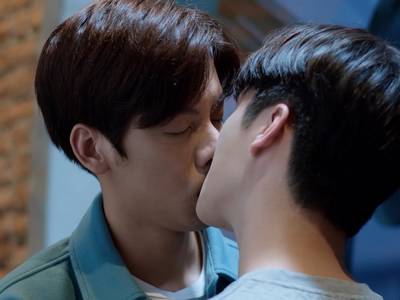 Triage has a happy ending where the main characters are reunited in the final scene. Previously, Tin died in Episode 10 from a gunshot wound during a violent scuffle with Dr. Sak's lackey. After his death, Tol was devastated until Jinta granted him the last chance to go back in time and change his destiny. However, the events have changed drastically in this timeline, and Tin wouldn't have his old memories. Although Tol has an opportunity to save the doctor's life, he must adapt to the circumstances.
In the final episode, Dr. Sak and his henchman Doi have gone rogue. Dr. Sak kidnapped the leads and prepared to kill them for their silence. Meanwhile, Doi also held Gap and Sing captive in their apartment. As both storylines reach their climaxes, the characters get into intense altercations. Gap and Sing survive their fight, but Doi manages to escape. Likewise, Sak flees after police intervention. Unfortunately, Doi ambushes the leads and attacks Tin. The doctor can't escape his fate and still succumbs to life-threatening danger.
Tin falls into a coma in the final episode. Tol stays by his bedside and waits for his recovery. Eventually, Tin's family transports him to their hometown for long-term care. Over time, everyone seems to have moved on and resumed their everyday routines. Yet, Tol feels lost afterwards, drifting through life aimlessly. In the final scene, he visits the clock tower, a key location where the leads share their first kiss. To his surprise, Tin appears before him. He has recovered and awakened from his coma. Best of all, his memories are intact. The characters kiss as the series ends.
Ending review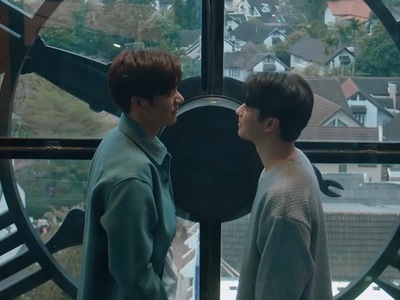 Triage shifts the plot after Episode 10. Suddenly, the narrative is told from Tol's perspective as he revisits the past and changes Tin's destiny. A part of me appreciates the storyteller for doing something different, adding a sense of unpredictability. Yet, I don't love how the events and character dynamics changed during this last timeline. For example, why are Sing and Gap suddenly boyfriends in this alternate universe? It feels like the storyteller cheated and took shortcuts during the final arc.
I wasn't entirely on board with the new direction. The circumstances altered too much without explanation, breaking the cohesiveness of the first ten episodes. Instead, I wish Triage stuck with the original formula. Let's put Tin through one final time loop, make Tol fall in love with him again, and they beat the bad guys together. Regardless, I still liked most of Episode 11 and some of Episode 12. There were iffy parts, and I had a thought in the back of my mind that the narrative seemed strained. Yet, I suppressed my concerns and focused on the adventure.
Unfortunately, the events in Episode 13 were too convoluted that I couldn't excuse the ridiculousness. Suddenly, the villains appeared out of nowhere, behaved with no rationale, and forced contrived fights that didn't make sense. The narrative was an incoherent disaster and tough to follow due to a lack of logic. Of course, there's a tacked-on happy resolution in the final scene. To be honest, the Triage ending deserves a lower review score, but I overcame my dissatisfaction. After a while, I didn't take the plot holes too seriously and just laughed at the silly chaos.
Triage Behind the Scenes
Triage Information
Links
TV Thunder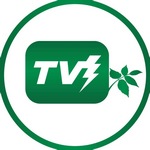 TV Thunder is a Thai entertainment studio involved in BL dramas like Bad Romance (2016), Together with Me (2017), Together with Me: The Next Chapter (2018), and Triage (2022). This company is responsible for producing many other non-BL dramas and reality shows.
Director
Aum Natthaphong Aroonnet (ณัฐพงษ์ อรุณเนตร) is a Thai director. His first BL project is the the 2020 Thai BL drama, Manner of Death. He is also the director of the 2022 series, Triage.