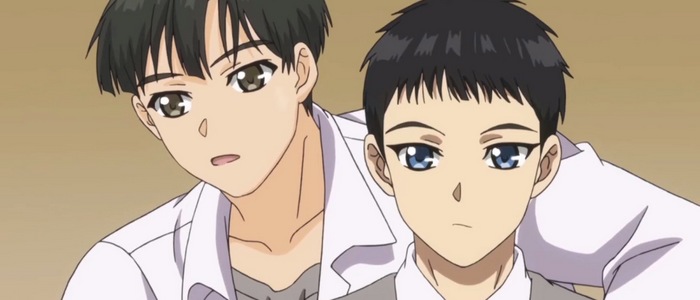 Someone Else's BL Cartoon is a Korean BL anime about a high school romance. The story focuses on a straight-laced student who befriends a delinquent in his class. They develop an unlikely friendship over their mutual tastes in music. As the two teenagers spend time together, their platonic relationship starts to intensify.
Loosely based on a webtoon, Someone Else's BL Cartoon is a terrible adaptation. This low-budget series suffers from a dull narrative, ugly visuals, and an incoherent romance. The story also stops suddenly and doesn't provide closure for the viewers. It feels like they barely put any effort into creating this pitiful BL anime.
Someone Else's BL Cartoon Summary
What is the anime called?
남의 BL만화' 애니메이션
How many episodes are there?
11 episodes
When was the anime released?
2018
How long is the anime?
Around 20 minutes
What is the genre?
School romance
How would you describe the anime?
Sad and bittersweet
Is it based on a manhwa?
Yes, written by Bobari
Is this anime BL?
Yes, this anime is a BL series.
Plot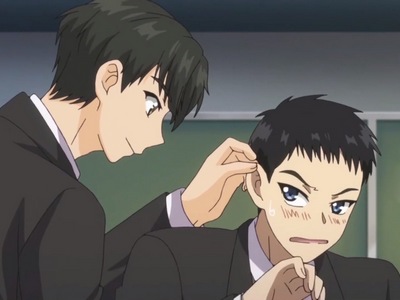 Seung-Taek is an ordinary high school student who keeps to himself and minds his own business. Unfortunately, he gets bullied by one of his troublemaking classmates, In-Beom. As the tensions escalate quickly, they have a physical scuffle in the restroom. Seung-Taek successfully defends himself and knocks out his bully during the fight. However, he becomes scared when In-Beom falls unconscious and doesn't respond.
Just then, Seung-Taek's classmate Gyu-Bin enters the restroom. Gyu-Bin is concerned about In-Beom and wants to bring him to the nurse's office. Meanwhile, Seung-Taek is shocked, distressed, and worried about the consequences. If he reports the fight to the school authorities, this incident will tarnish his academic record and potentially impact his future. As Seung-Taek starts crying, Gyu-Bin feels sorry for his classmate.
Instead of letting Seung-Taek take the blame, Gyu-Bin lies about being responsible for the fight. Seung-Taek is surprised and grateful for what he did. He promises to repay this favour, although Gyu-Bin doesn't need anything in return. Eventually, the two teens become friends and hang out after school. Upon discovering their same tastes in music, they attend concerts and fan meetings together. However, Seung-Taek's parents are bothered that their son spends too much time with Gyu-Bin. They think his new friend is a bad influence.
Someone Else's BL Cartoon Cast
Characters
Seung-Taek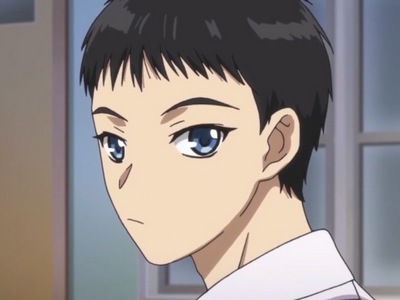 Seung-Taek is a high school student who faces pressure from his parents to excel academically. He is the only child from a well-off family. His father works in the military, while his mom is a music school teacher. Seung-Taek likes listening to rap and idol music. His favourite musician is Fancy L. After befriending Gyu-Bin, the two teens bond over their mutual hobbies.
Gyu-Bin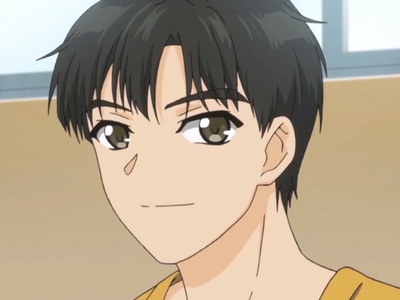 Gyu-Bin is a high school student. Unlike Seung-Taek, Gyu-Bin doesn't care about academics and tends to slack off. He gets a false reputation as the school bully. Seung-Taek and Gyu-Bin run in different social circles, never interacting even though they are in the same class. The two teens become friends after Gyu-Bin takes the blame for Seung-Taek's fight.
Supporting Cast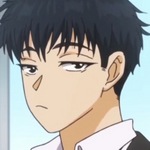 In-Beom
Voice actor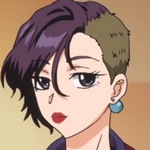 Fancy L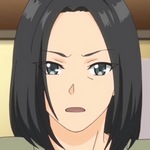 Seung Taek's mom
Someone Else's BL Cartoon Review
Review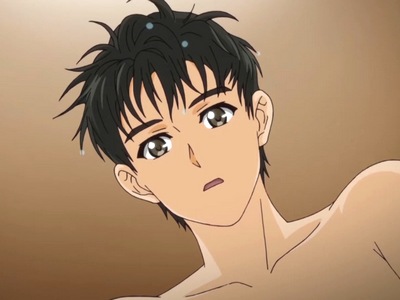 You probably haven't heard of Someone Else's BL Cartoon, an obscure anime adapted from a Korean webtoon. The reason for its irrelevance is because this series sucks. The storytelling is sloppy, the characters have bland personalities, and the romance leaves little impression. Also, the visuals look plain and dated due to the low-budget production. The most outstanding problem is that Someone Else's BL Cartoon feels low-effort, as if the creators barely tried. I feel offended they made this rubbish and dared to call it BL.
I understand condensing a long webtoon into a short twenty-minute series is tricky. However, the difficulty isn't a valid excuse and cannot justify a poorly crafted narrative. I won't comment on the source material, but the story seems incredibly basic in the anime. It's as if Someone Else's BL Cartoon strips away all the flavour, nuances, and exciting details from this adaptation. What's left is a hollow plot that doesn't feel coherent, consistent, or compelling to watch.
Someone Else's BL Cartoon fails to create an engaging romance, unable to convey passion through the generic leads and their awkward interactions. Seung-Taek is an unappealing protagonist who shows little personality or redeeming qualities. Likewise, Gyu-Bin only distinguishes himself with a tacked-on tragic backstory. The couple goes on a normal BL trajectory until Episode 7 suddenly includes a scandalous nonconsensual encounter. This shocking scene feels inappropriate and tasteless, clashing with the innocent tone of the anime.
The narrative isn't paced smoothly, wasting too much time on tedious interactions and mundane developments. Those twenty minutes come and go without solidifying the relationship between the leads. Annoyingly, Someone Else's BL Cartoon has an incomplete ending since the series is discontinued after Episode 11. I believe they stopped producing the anime because it wasn't popular enough. Regardless of the reason, the disjointed conclusion is a huge disappointment. The cliffhanger leaves the story in a weird place and offers no satisfying closure to the viewers.
Someone Else's BL Cartoon looks unimpressive. The backgrounds are plain, the colours are dull, and the character designs are nondescript. You can tell it's a low-budget anime with minimal refinement and no embellishments. Its shabby visual presentation is just one of the many underwhelming aspects in this series. The uneventful story, unmemorable leads, uninspiring romance, and unfinished ending create an unpleasant BL experience. The bottom line is that Someone Else's BL Cartoon feels like a waste of time. I'd recommend watching something else instead.
Summary
Unexciting story
Someone Else's BL Cartoon doesn't tell its story coherently or compellingly. The characters are generic, the interactions are banal, and the pacing is awkward.
Uninspiring romance
The romance is unconvincing and I don't believe the leads are attracted to each other. Episode 7 has a tasteless nonconsensual encounter that clashes with the innocent relationship.
Drab visuals
The anime doesn't have the most impressive visuals. The backgrounds look plain, the colours seem drab, and the character designs are nondescript.
Unfinished ending
Someone Else's BL Cartoon has an incomplete ending. The series is discontinued after Episode 11, leaving the story in an awkward spot. Episode 12 doesn't exist.
Plain artistry
The art style feels dated, making the anime look more dreary and less vibrant. It has the appearance of a low-budget series.
30%
Someone Else's BL Cartoon is an unsatisfying BL anime with many shortcomings, including a non-starter romance. The series lacks closure with an unfinished ending.
Someone Else's BL Cartoon Episodes
Episode Guide
Someone Else's BL Cartoon started airing on Jan 11, 2018 and ended on Jun 14, 2018. This anime has a total of 11 episodes. Each episode is around 1 to 3 minutes long. It is a short BL anime, and you can finish the entire series in around 20 minutes. The series ends on Episode 11, discontinued after an incomplete ending. There is also a prologue, but it is confusing and feels very different from the rest of the series.
Episode 1
Episode 2
Episode 3
Episode 4
Episode 5
Episode 6
Episode 7
Episode 8
Episode 9
Episode 10
Episode 11
Prologue
Someone Else's BL Cartoon Information
Links