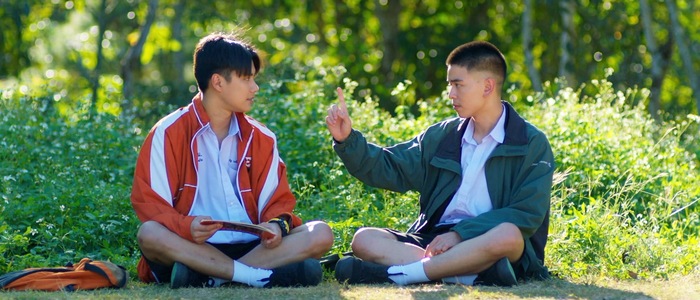 Dew is a Thai BL movie about a tragic high school love story. The main characters are two lovestruck teenagers living in a homophobic small town. As their friendship blossoms into a secret romance, the young couple must navigate carefully amid hostility from their closed-minded families. The film's second half occurs years later, exploring a drastically different relationship dynamic in the future.
Despite the handsome cast and occasionally emotional moments, Dew is a disappointing movie. The film's first half is a tragic gay romance surrounded by hysterical melodrama. The second half amplifies the theatrics while simultaneously eradicating the BL content. I struggle to enjoy the cringy dialogue, rushed pacing, and offensive plot developments.
Dew Movie Summary
What is the film called?
ดิว ไปด้วยกันนะ
Where was the movie made?
Thailand
When was the film released?
2019
How long is the Dew movie?
Around 2 hours
What is the genre?
Romance
How would you describe the movie?
Sad and emotional
Who is the director?
Ma-Deaw Chookiat Sakveerakul
Is the Dew movie BL?
Yes, there is a gay romance.
Plot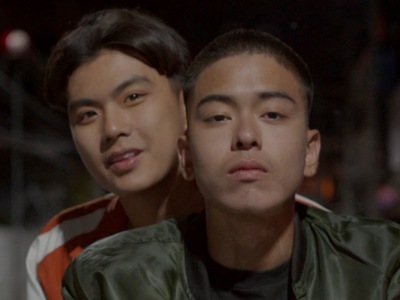 It's the year 1996. Dew is a teenager who moves to a small town with his mother. He befriends Pob, a student who goes to the same school as him. Pob gives Dew a ride on his motorcycle, but they crash into the basis and get their school uniforms dirty. This accident forms the basis of their friendship as they continue to stay in touch afterwards. Pob and Dew become close friends, spending all their alone time together.
Dew and Pob enter an essay competition. The winners can travel to New Zealand and enjoy bungee jumping, an appealing prospect for the two teens. In addition, Pob teaches Dew how to ride a motorcycle. However, these lessons frustrate Dew, causing an argument between them. Pob apologizes later that night, as the two friends share an intimate moment in a telephone booth.
Dew and Pob become romantically involved. However, they are cautious about navigating their feelings in this small town. Pob's family is closed-minded, especially his stern and homophobic father. Pob starts alienating himself from Dew to avoid suspicions. Their rift upsets Dew, who confronts him in a heated argument at school. Unfortunately, their public exchange lands them in trouble.
Soon afterwards, Pob's relationship with his dad deteriorates quickly. His situation at home spirals, leading to many tears and arguments. Unable to cope with the tension any longer, Pob wants to run away from home with Dew. That night, the two teens must make a momentous decision between choosing their families and each other.
Dew Movie Trailer
Dew Movie Characters
Cast
Pob
Nont Sadanont Durongkavarojana (ศดานนท์ ดุรงคเวโรจน์)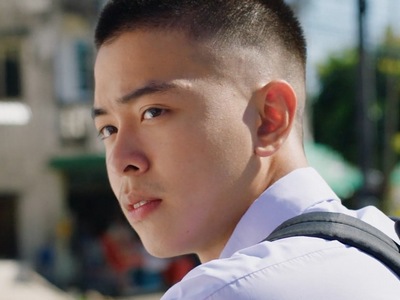 Pob is a high school student living in a small town. He comes from a traditional family with a stern and domineering father. Pob befriends Dew, the newcomer at his school, and the two teens form a close relationship. Pob knows how to drive a motorcycle, so they often ride to school together.
Dew
Ohm Pawat Chittsawangdee (โอม ภวัต จิตต์สว่างดี)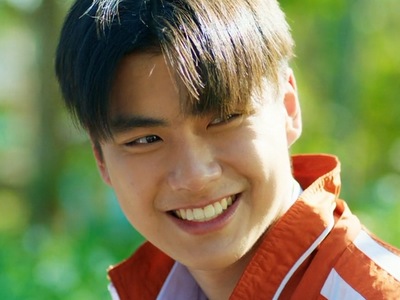 Dew is a high school student who moves to a small town. He lives with his mother, and they have a close relationship. Dew befriends Pob, a teenager who goes to the same school as him. Dew is excited about travelling overseas and enters a competition to win a bungee jumping expedition in New Zealand.
Pob (Adult)
Weir Sukollawat Kanarot (เวียร์ ศุกลวัฒน์ คณารศ)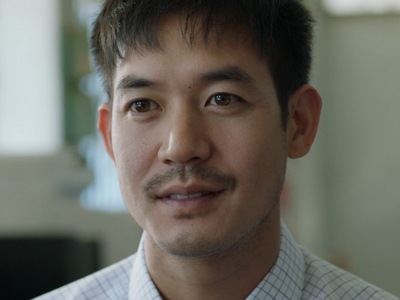 The adult version of Pob returns to his hometown over two decades later. Pob now works as a teacher at the same high school where he got bullied in the past. He wants to be kind and idealistic toward his students. Pob is on better terms with his family after his dad passes away. However, his financial situation is poor, and he owes his brother money.
Natcha
Pahn Riety (ปั๋น ดริสา การพจน์)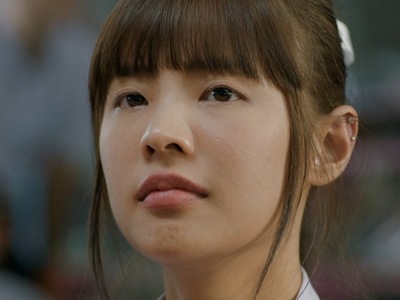 Natcha is a free-spirited high school student. She defies the authorities openly and often skips classes. Also, she isn't close with her family and lives independently. Natcha is dating Top, a controlling boyfriend who seems to act aggressively around her.
Supporting Cast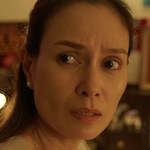 Dew's mom
Um Apasiri Nitibhon (อุ้ม อาภาศิริ นิติพน)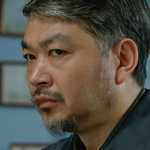 Pob's dad
Zhu Shaoyu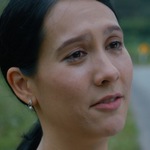 Orn
Yarinda Bunnag (ญารินดา บุนนาค)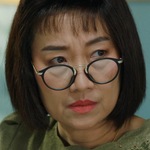 Teacher Ratchanee
Warapun Nguitragool (วราพรรณ หงุ่ยตระกูล)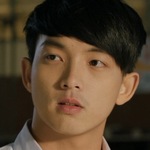 Top
Garfield Pantach Kankham (กาฟิวส์ พันธุ์ธัช กันคํา)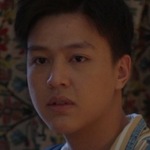 Pipe
Boat Watcharaphong Tanlaphat (วัชรพงษ์ ตันลพัฒน์)
Cast Highlights
Dew's actor (Ohm) starred in the 2019 Thai BL series He's Coming to Me. In addition, he's also the lead of the 2022 drama Bad Buddy.
Pob's adult actor (Weir) is the lead of the 2017 Thai gay movie Malila: The Forgotten Flower.
Dew Movie Review
Review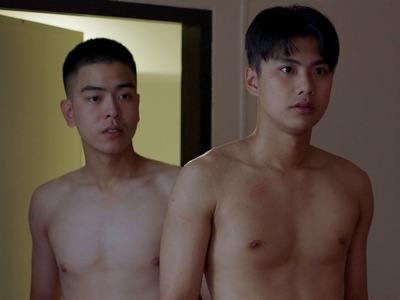 Dew is divided into two prominent storylines. The movie's first half focuses on a young gay couple in a small town. As their feelings blossom, the leads are soon confronted by bigotry, scandals, and emotional turmoil. This heartbreaking film highlights the tension, trauma & tragedy in their forbidden romance. The early part of the narrative portrays a depressing love story meant to tug at your heartstrings.
Maybe other viewers will respond better to this couple. Personally, I'm not enamoured with them because their storyline seems rushed and abbreviated. Dew and Pob share a few enchanting scenes, especially the iconic kiss at the peak of their relationship. However, the BL content isn't nearly enough. The narrative is two hours long, yet the filmmaker dedicates a limited portion of time to developing the adolescent romance. As much as I sympathize with their circumstances, I'm not invested in the two star-crossed lovers.
There are numerous instances where Dew feels cheesy, sappy, whiny, or emotionally manipulative. This movie milks every ounce of angst from its overwrought melodrama. Between the intense confrontations and tearful accusations, the constant theatrics aggravate me. Perhaps these exchanges would resonate better if they were written elegantly, but the dialogue is dreadful. My least favourite line is when the mom cries, "You can love any man you want! But can I be the only woman you love!?" Oh my god, I cringe so much from second-hand embarrassment.
Dew doesn't have a terrible start. It builds the adrenaline compellingly in the first half. Once the plot jumps forward years later, the rest of the movie goes downhill. The film's second half feels dreary and longwinded, undoing all the previous momentum. The storyline suddenly switches tracks, as the sensitive teen romance deviates into a scandalous love affair. This new couple is offensive and glorifies a predatory dynamic, but their relationship scenes dominate the narrative. Every interaction between them is icky, irritating, and wildly inappropriate.
As the convoluted drama unfolds, the characters' actions become irrational and inexcusable. Yet, the film justifies the despicable behaviour by pretending it's a part of ~destiny~. I hate how Dew interprets this problematic pairing and equates it to a tragic gay romance. The movie's second half resembles nothing like BL, no matter how much the story wants us to think otherwise. The ending pretends to have poignant symbolism, but I find everything trashy and ridiculous. Worst of all, the conclusion promotes irresponsible messages about the grisly fates of LGBT couples.
The Dew movie is packed with star power. The cast consists of handsome heartthrobs, such as the dreamy Ohm and the foxy Weir. The actors give poised performances, especially the lead who portrays Pob (Nont). In addition, the director is an experienced filmmaker who has told successful gay stories (i.e. Love of Siam) throughout his career. These credentials set up my high expectations going into the film. Instead, Dew is a massive disappointment. I don't enjoy the disastrous storytelling, distasteful romances, disturbing tropes, or disgraceful ending.
Summary
Angsty story
Dew begins as an angsty and melodramatic love story in the first half. The plot loses momentum halfway, transitioning into a dreary and icky love affair in the second half.
Problematic romance
The relationship is rushed. Despite the sympathetic circumstances, I don't feel emotionally invested in the star-crossed lovers. Later, the love story resembles nothing like a BL romance.
Poised acting
This movie has an appealing cast with handsome heartthrobs. These leads give poised and impressive performances, especially the young actor who portrays Pob (Nont).
Sad ending
Dew has a sad ending packed with poignant symbolism. However, I find the conclusion trashy and ridiculous. It also contains unfortunate implications about the grisly fates of LGBT couples.
Polished artistry
This movie looks polished with bright visuals, beautiful styling, and cinematic flair. There are many gorgeous shots throughout the film.
48%
Dew is a disappointing movie with questionable themes and irresponsible messaging. Although it begins as a tragic gay romance, the poorly written story spirals into problematic shenanigans.
Dew Movie Behind the Scenes
Dew Movie Information
Links