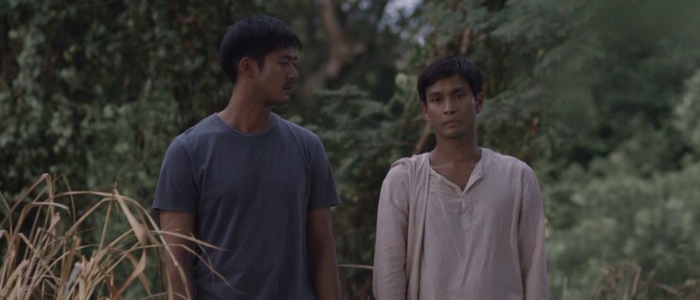 Malila: The Farewell Flower is a Thai movie about two former lovers who reunite in a rural village. Both men have experienced devastating tragedies that changed their lives dramatically. After meeting again, the grieving characters spend intimate time together and navigate their rekindled feelings.
Beautifully filmed and powerfully acted, Malila: The Farewell Flower is thought-provoking. The poignant narrative explores philosophical themes like death, loss, and enlightenment. Unfortunately, I didn't love the film's second half, finding many scenes too slow and gruesome. As much as I appreciate the artistic merits, I needed a reprieve from the heavy ideologies towards the end.
Malila The Farewell Flower Summary
What is the film called?
มะลิลา
Where was the movie made?
Thailand
When was the film released?
2017
How long is the movie?
Around 1 hour and 30 minutes
How would you describe the movie?
Deep and mature
Who is the director?
Nuchy Anucha Boonyawatana
Is the movie BL?
Yes, there is a gay romance.
Plot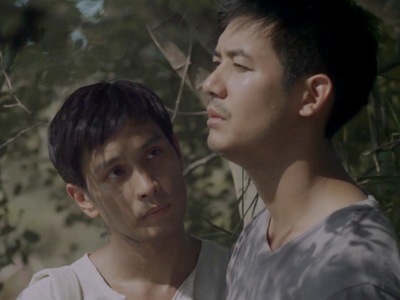 Shane is a plantation owner in the countryside. One day, he encounters Pich, an old acquaintance who recently returned to the village. Their interactions might seem formal, but the two men shared history together. They used to be former lovers before going their separate ways. Pich left for the city, but Shane didn't follow him.
Shane had gotten married and started a family in the past few years. Unfortunately, his young daughter was bitten by a viper and passed away. Since her death, Shane's drinking problem grew significantly worse. His wife left him, leaving Shane as a divorced and lonely alcoholic.
Upon reuniting, Shane discovers that Pich has been diagnosed with terminal cancer. Pich tried chemotherapy initially, but he didn't believe the treatment worked since the cancer still spread across his body. Then, Pich gave up on chemo and used alternative remedies instead. However, he still didn't think the treatment made him feel any better. Now, Pich decides not to do anything, simply letting nature take its course on his deteriorating health.
Surprisingly, Pich has discovered a therapeutic way to make his pain subside. He likes to collect jasmine flowers to make Bai Sri, a Thai ornament used in ceremonies. Although the final product is beautiful, the technique used to make Bai Sri is tricky. The leaves and flowers will wilt before you finish creating the arrangement. Plus, one small mistake can ruin the entire appearance. Every time Pich makes Bai Sri, he believes his health improves. It's an unscientific superstition, but it's also Pich's last hope to distract from his imminent death.
Malila The Farewell Flower Trailer
Malila The Farewell Flower Cast
Characters
Shane
Weir Sukollawat Kanarot (เวียร์ ศุกลวัฒน์ คณารศ)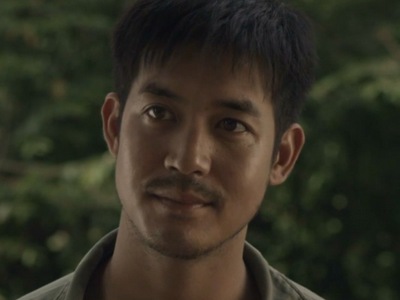 Shane is a plantation owner in a rural village. He used to be married and had started a family. However, his daughter died from a viper attack. Since then, Shane's alcoholism grew significantly worse. One day, Shane reunites with his former lover Pich. As they spend time together, the old feelings between them rekindle.
Pich
Anuchit Sapunpohng (อนุชิต สพันธุ์พงษ์)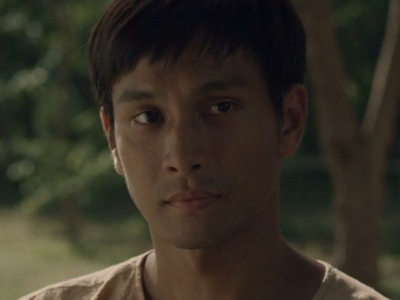 Pich is Shane's former lover. Years ago, he left for the city, but Shane stayed in the rural village and didn't follow him. Now, Pich has returned to the village. However, he is also dying from terminal cancer. Despite trying various treatments, his illness hasn't gotten any better. Pich is skilled in the technique of making Bai Sri, a traditional ornament used in ceremonies.
Supporting Cast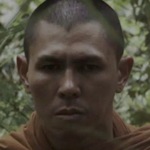 Sangchai
Sumret Muengput (สำเร็จ เมืองพุทธ)
Cast Highlights
Shane's actor Weir was nominated in the 2018 Asian Film Awards for his leading role in Malila: The Farewell Flower. The film also received a nomination in the Best New Director category.
Weir appeared in the 2019 Thai BL film Dew. He portrayed the adult version for one of the main characters.
Malila The Farewell Flower Review
Review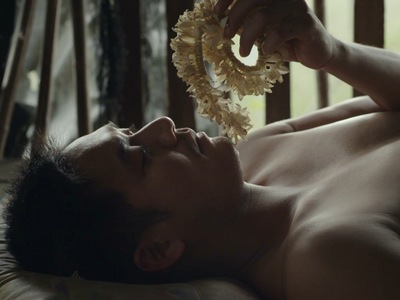 Malila: The Farewell Flower contains many elements that I typically like in a gay movie. The narrative is packed with profound themes, poetic metaphors, and poignant emotions. The production values are highly polished, backed by gorgeous aesthetics in a unique and atmospheric setting. Plus, the tender romance takes its time to build momentum before unleashing in intimate passion. Malila: The Farewell Flower stands out with some stellar positives, exhibiting the signs of a masterful film.
I adore the first half of Malila: The Farewell Flower when it focuses on the gentle BL relationship. Shane and Pich share captivating interactions that make me observe their dynamic closely. This film doesn't spell out their history right away, relying on coy glances and ambiguous gestures to illustrate a connection. As their bond develops, the artistic scenes tastefully depict the physical and emotional affections. Over time, we also learn their backstories, beliefs, and tragic experiences, fleshing out the characterizations.
Unfortunately, I'm not fond of the second half, where the story shifts to exploring heavy philosophical concepts. Shane's introspective journey slogs slowly, taking forever to convey a subtle piece of symbolism. The momentum loss is noticeable as this movie crawls drearily for almost 40 minutes. My enthusiasm was gone by the final scene, leaving me disengaged about the overarching themes. Malila: The Farewell Flower offers a meaningful examination of sorrow and mourning, but I wish its message is more concise. Can't we arrive at the conclusion at a brisker pace?
This film depicts an incredibly gruesome visual, triggering a visceral reaction out of me. Maybe it's a personal problem and other viewers will have higher tolerance towards the disturbing imagery. However, I get really squeamish around insects and dead bodies. You're bound to make me uncomfortable by combining my fears together. At BL Watcher, I just want to watch a love story. The last thing I expect to see is maggots around a decaying corpse. 😨 I remained shaken and kept one eye closed until the end, pulling my attention away from the actual plot.
Malila: The Farewell Flower is anchored by an excellent lead. Shane's actor (Weir) presents a marvellous showcase of his capabilities, embodying a broken man haunted by grief. It's a sensitive and powerful portrayal, underlined by a dignified restraint over his complex emotions. On a shallow note, Weir looks absolutely foxy. My first reaction upon seeing him was pure astonishment along the lines of, "Wow, he's a stud~" An attractive actor who can give an authentic performance of this calibre is a triumphant combination.
Beyond the handsome cast, this movie's beauty is reflected in its creative artistry. The outstanding cinematography elevates the quality of each shot, capturing everything from the lush scenery to the nuanced expressions. I also appreciate the cultural and spiritual influences, encouraging me to read about Thailand's historical traditions. While this film is admirable in many aspects, the dawdling narrative fails to keep my interest near the end. Malila: The Farewell Flower achieves impressive highs before it reaches staggering lows, disappointing me overall.
Summary
Heavy story
Malila: The Farewell Flower deals with many depressing themes around grief and bereavement. Its story is rich with meaningful metaphors, accentuated by a heavy melancholy tone.
Slow romance
The movie has a slow-burning relationship that culminates in intimate passion. However, the second half of the film is severely devoid of romance.
Excellent acting
The lead actor (Weir) gives a powerful portrayal as a mourning man shattered by grief. He shows much restraint in a sensitive and emotionally nuanced performance.
Sad ending
The second half of Malila: The Farewell Flower is slow and dreary. Shane's introspective journey moves at an unbearable crawl, dampening all my enthusiasm for the story.
Incredible artistry
This movie looks visually stunning with gorgeous cinematography and polished production values. Every camera shot is handled with care, layered with subtle symbolism.
70%
Malila: The Farewell Flower loses my interest around the halfway mark, despite the excellent acting and many artistic merits. The movie's compelling start is followed by a slow and heavy finale.
Malila The Farewell Flower Information
Links