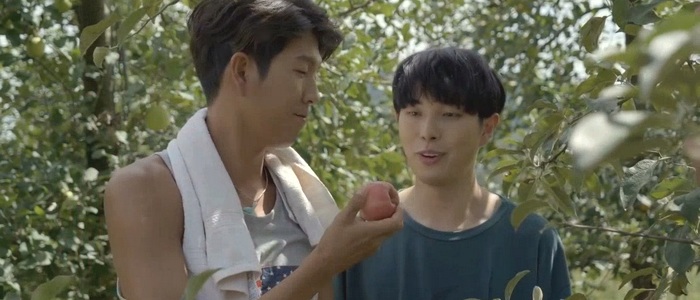 Some More is a Korean BL movie about a gentle countryside romance. A traveller from the city accidentally ends up on a farm, where he befriends a soft-spoken resident. This friendly farmer shows his new acquaintance the wonders of the outdoors. The two men navigate their developing feelings over the next few days.
I really enjoy the warm, sunny, and relaxing vibe in Some More. The serene surroundings provide the idyllic setting for this sexy love story to thrive. The couple has excellent chemistry, backed by intriguing sexual tension and passionate encounters. Everything about this BL short film feels easygoing and effortless.
Some More BL Summary
What is the film called?
썸모어
Where was the movie made?
South Korea
When was the film released?
2018
How long is Some More?
26 minutes
What is the genre?
Romance
How would you describe the movie?
Nice and gentle
Who is the director?
Kang Woo
Is Some More BL?
Yes, Some More has a gay romance.
Plot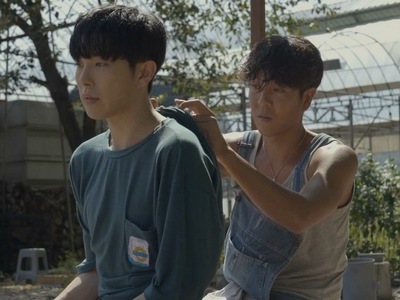 Dongsyu is a traveller from the city who goes cycling in the countryside. Unfortunately, he gets into an accident and incurs painful injuries. Dongsyu asks for help at a nearby farm, where the friendly Inpyo nurses him back to health. Inpyo is a gentle and soft-spoken resident who runs the family farm with Sangbae. These two cousins live in the middle of nowhere, which typically doesn't see many visitors.
Dongsyu lives with the hospitable farmers, who welcome their new acquaintance for the next few days. On his first night, Dongsyu pokes around Inpyo's bedroom and discovers various hidden LGBT memorabilia. However, Inpyo catches his guest snooping around his personal belongings, leading to an awkward moment. Dongsyu now knows that Inpyo is gay.
The following day, Dongsyu apologizes for his invasion of privacy. Inpyo doesn't seem to mind. Dongsyu also mentions that he knows what those LGBT items are. An unspoken understanding falls between the two men. Dongsyu and Inpyo spend the rest of their day together. They hang out blissfully, with Inpyo showing Dongsyu various sights around the farm.
Some More Movie Trailer
Some More BL Cast
Characters
Dongsyu Park Chan Ung (박찬웅)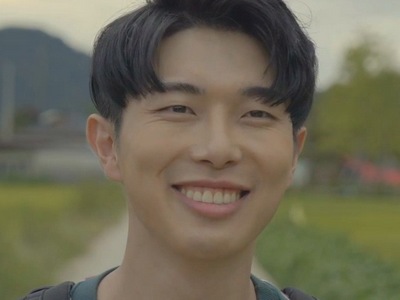 Dongsyu lives in the city. He goes cycling in the countryside, but injures himself during an accident. Dongsyu is fortunate enough to stay with two hospitable farmers nearby. He develops a growing bond with Inpyo.
Inpyo Kim Joon Bum (김준범)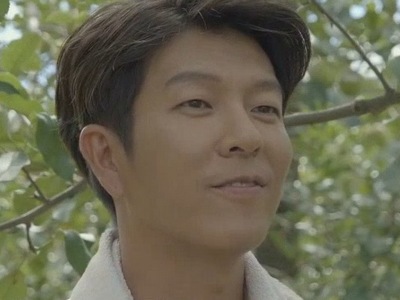 Inpyo lives on the farm with his cousin Sangbae. This gentle and friendly farmer used to live in the city, but he has transitioned to rural life in recent years. Inpyo is a hard worker and loves spending his time in nature. He develops a friendship with his new guest Dongsyu.
Sangbae Sung Yeon Ho (성연호) Sung Yeon Ho Instagram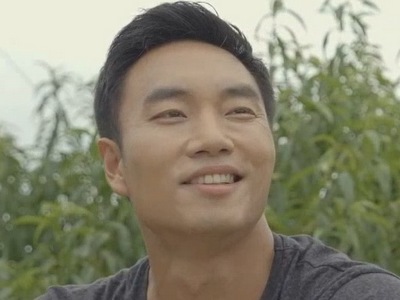 Sangbae is Inpyo's cousin. They work on the family farm together. Sangbae has a loud and talkative personality, unlike his quieter and more demure relative. Sangbae notices the bond that grows between Dongsyu and Inpyo.
Cast Portfolio
Dong Soo's actor (Park Chan Ung) appeared in the 2020 Korean BL movie Private Lessons.
Sang Bae's actor (Sung Yeon Ho) featured prominently in the 2021 Korean BL horror film Sweet Curse, portraying a gay character. In Pyo's actor (Kim Joon Bum) also had a small role in that movie.
Some More Movie Review
Review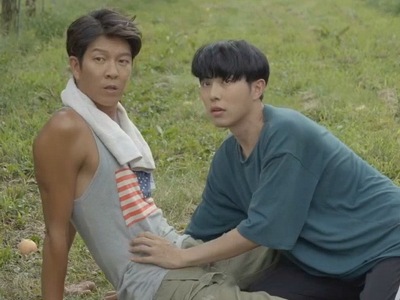 Some More is a relaxing short film that takes place in the countryside. Most scenes are filmed outdoors, under the warm sunshine and surrounded by a serene natural environment. These blissful conditions create a cozy atmosphere for the intimate romance to thrive. There's hardly another soul nearby besides the leads, emphasizing their seclusion. Free of distractions, the plot simply focuses on the two protagonists and their blossoming love.
Considering Some More is less than thirty minutes long, it does a spectacular job conveying the romance. Each relationship scene develops the couple's attraction at a comfortable pace. It feels organic when Dongsyu and Inpyo become closer at every stage in the narrative. The movie also emphasizes both the physical passion and the emotional connection between the characters. Some More can be surprisingly sexy, showcasing a touch of tasteful seduction without going overboard.
The actors enhance the credibility of the love story. Both leads are smooth in their roles and share excellent chemistry. Inpyo's actor (Kim Joon Bum) radiates warmth and maturity, while Dongsyu's performer (Park Chan Ung) exudes bashfulness and curiosity. I also like Sangbae as a lively supporting character, injecting his rowdy attitude to keep the energy high. Sangbae serves as a good foil for Inpyo in terms of storytelling, and viewers can easily contrast the differences in their personalities.
Unfortunately, Some More runs into limitations as a short movie. The story is too lightweight and doesn't unfold substantially. The character development is also on the thin side, particularly for Dongsyu. I'm frustrated the film wouldn't explore their personal backstories, examine compelling conflicts, or expand on this fictional universe. There isn't much to the shallow narrative besides the romantic relationship. Amusingly, the most outstanding weakness in Some More is that it could use some more content. The lack of depth holds it back from reaching greater heights.
I wish Some More had a complex plot to accompany its sweet, endearing romance. Nonetheless, most BL fans will appreciate the elegant simplicity of the movie, which comes with a happy ending. What makes this love story even better is its splendid visual presentation. The artistic cinematographer captures stunning shots, illustrating the beauty of the natural surroundings. Overall, I had a delightful experience with this film and enjoyed every moment of its short yet satisfying journey. I would gladly recommend Some More to anyone looking for lighthearted BL.
Summary
Lightweight story
Some More has a gentle and soothing story that feels effortless to watch. Although the plot is somewhat inconsequential, the casual lightheartedness is still perfectly enjoyable.
Sexy romance
The relationship scenes highlight an emotional bond and a physical connection between the characters. This romance is charming, relaxing, and can occasionally be sexy.
Good acting
The actors are smooth in their roles and give comfortable performances. They share excellent chemistry that enhances the credibility of the romance.
Happy ending
This movie introduces mild conflict in the last few scenes. There's a little ambiguity to the conclusion, but it ends on an undeniably happy note.
Gorgeous artistry
The natural scenery sets a beautifully intimate backdrop to the BL romance. There are some stunning shots included in this visually impressive film.
80%
This enjoyable romantic movie should appeal to many BL fans. It will win you over with a cozy and quaint countryside charm.
Some More BL Behind the Scenes
Some More Movie Information
Links
STRONGBERRY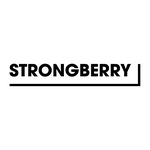 STRONGBERRY is a Korean BL studio that made Long Time No See (2017), As If You Whisper (2019), Secret Roommate (2020), Sweet Curse (2021), among many LGBT series and short films. The studio is also known as MATCHBOX.