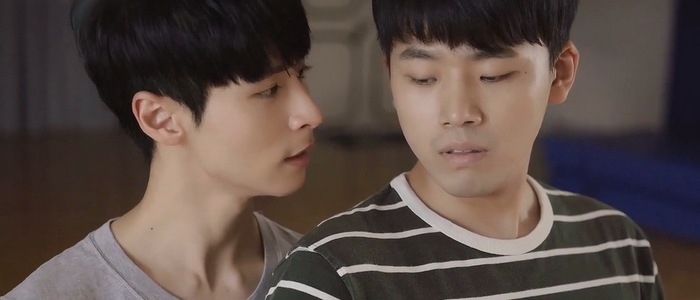 Step for You is a short Korean BL movie about a simple university romance. The lead is a student journalist who works for the school newsletter. His assignment is to report about an up-and-coming dancer on campus. When the two characters meet, the interview isn't as straightforward as intended. An intriguing relationship develops between the pair.
Elegant in its simplicity, Step for You is an enjoyable short film with a sweet love story. Although the narrative doesn't develop the plot or characters with complexity in twenty minutes, the events are easy to follow. The BL relationship feels easygoing, comfortable, and natural.
Step for You Summary
What is the film called?
스텝포유
Where was the movie made?
South Korea
When was the film released?
2018
How long is Step for You?
Around 20 minutes
What is the genre?
School romance
How would you describe the movie?
Calm and gentle
Who is the director?
Eom Joo Ho
Is Step for You BL?
Yes, Step for You has a BL romance
Plot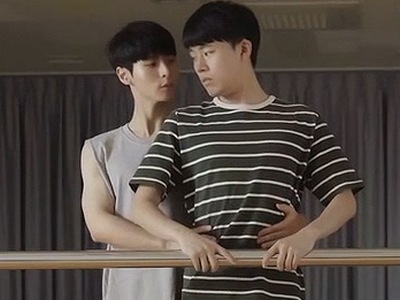 Yu-sang is a student reporter who works for the school newsletter. For his next assignment, his editor wants him to write about Jun-han, a popular dance student on campus. When the characters meet, Jun-han doesn't want to do the interview. They come to an unusual agreement afterwards. Jun-han will do the interview as long as Yu-sang takes dance lessons with him.
The one-on-one dance classes are intense for a beginner like Yu-sang. Nonetheless, he enjoys spending time with this attractive dance student. Yu-sang quickly becomes smitten with Jun-han and even daydreams about him. Yu-sang's friends tease him playfully about his crush. Despite their budding attraction, Jun-han might not be single. Yu-sang becomes insecure over Jun-han's intimacy with a fellow female dancer.
Step for You Trailer
Step for You Cast
Characters
Yu-sang
Lee Kang San (이강산)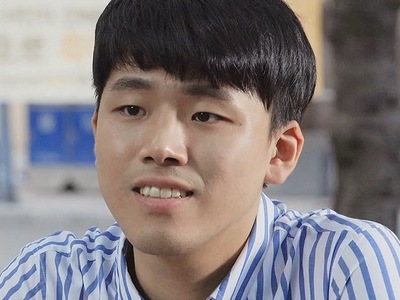 Yu-sang is part of the school newsletter team. His editor wants him to report about Ju-han, a promising dance student at their school. Ju-han will only accept the interview if Yu-sang agrees to take dance lessons with him. Although Yu-sang is a beginner, his new acquaintance introduces him to the world of dance.
Jun-han
Ahn Dae Kyum (안대겸)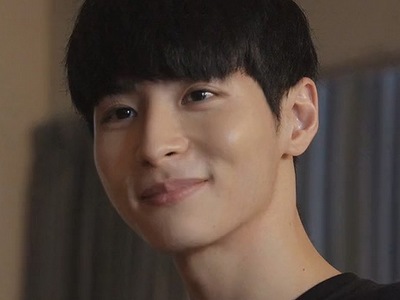 Jun-han is a popular dance student with a promising career. The school newsletter wants to write an editorial about him. However, Jun-han is reluctant because he doesn't see any value in doing the interview. Finally, Yu-song and Jun-han reach an agreement, exchanging dance lessons with an interview opportunity.
Supporting Cast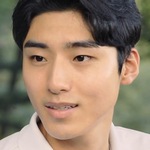 Yu-sang's friend #1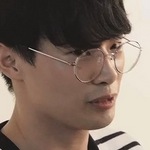 Yu-sang's friend #2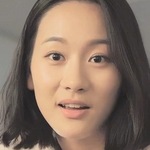 Yu-sang's editor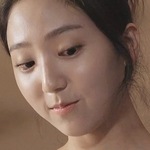 Jun-han's friend
Cast Highlights
The actor who portrays Joon Hann (Ahn Dae Kyum) appeared in the 2016 short movie Jealousy Is My Guest, where he played a gay character. He also appeared in the 2020 zombie web series Discipline Z: Vampire.
Step for You Review
Review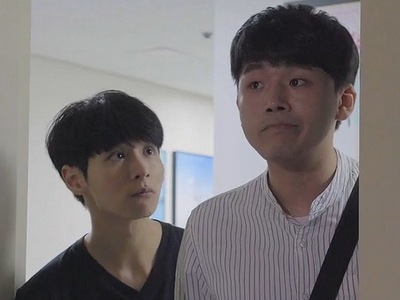 Step for You is a short, simple, and straightforward BL movie. The leads meet each other, spend time together, and fall in love towards the end. While the film introduces some tension in the second half, the drama is subdued and gets resolved neatly. Otherwise, this story goes on a standard trajectory without many innovations or surprises. Despite its minimalist plot, Step for You remains enjoyable, achieving what it sets out to accomplish.
This movie uses its twenty minutes wisely to establish a budding relationship. The narrative is focused with little filler or distractions. The dialogue is concise, down-to-earth, and conveys the appropriate messages. Also, the pacing feels comfortable, building smooth and steady momentum until a satisfying finish. Every good story contains the components I just described, but not all BL films hit these benchmarks successfully. Step for You is commendable because it has a clear vision and understands the fundamentals of storytelling.
I'm fond of the BL romance in Step for You. Both leads are likeable, their interactions have a relaxing vibe, and the relationship develops organically. While Yu-sang has an ordinary charm, Jun-han is the one who really catches my eye. His character (portrayed by Ahn Dae Kyum) looks highly telegenic with a sparkling smile and a rocking body. I get why Yu-sang feels attracted to him, because it was love at first sight for me too. 😍 Beyond being eye candy, he exudes charisma in his performance. Overall, the acting is authentic, comfortable, and effortless.
Step for You lacks a bit of complexity. The movie's simplicity and predictability hold it back from amazing me. Honestly, it isn't the most sophisticated story and doesn't offer much content to analyze. We only know the characters superficially with a limited amount of development, as you'd expect from a twenty-minute film. The short length also restricts the potential of the romance, conveyed through quick casual moments instead of substantial encounters. Jun-han and Yu-sang's bond could be juicier if given enough time to manifest thoroughly.
If we must nitpick, Step for You also lacks a little artistry. The visuals are slightly pedestrian, and those last few scenes near the end don't have enough lighting. The movie is well-rounded in other areas, but I think its technical production could be more elevated. Nonetheless, that's only a minor grievance and doesn't detract from the viewing experience. Overall, Step for You is a decent short film with a coherent story, a cute romance, and a comfortable vibe. All things considered, I think it's one of the more successful efforts in the BL genre.
Summary
Simple story
Step for You is a low-key love story that follows a predictable trajectory. Although the plot is simple, all the events flow coherently and comfortably.
Solid romance
Both leads are likeable and share several charming encounters. While the BL romance could be more elevated, Yu-sang and Jun-han are a decent couple with an organic attraction.
Natural acting
The acting is natural and effortless. Jun-han's actor (Ahn Dae Kyum) is remarkably telegenic, catching my eye with his gorgeous smile and glorious body.
Happy ending
Step for You has a happy ending that will leave you with a pleasant smile. After resolving a bit of last-minute tension, Jun-han and Yu-sang solidify their relationship towards the end.
Basic artistry
This short movie lacks a little artistic merit. The visuals don't always pop to the eye. Also, a few scenes are too dark and could use brighter lighting conditions.
76%
Step for You is a solidly written short movie with a respectable romance. Despite a minimalist plot, the storyteller conveys a sweet and sensible BL relationship in under twenty minutes.
Step for You Behind the Scenes
Step for You Information
Links