All the Liquors is a Korean BL series about a small restaurant owner who dislikes alcohol. Despite running a popular diner, the main character won't allow anyone to drink alcoholic beverages at his store. His strict policy causes negative publicity, putting the business at risk. A persistent customer encourages him to lift the ban. As they grow closer, the protagonist reveals the reasoning behind his aversion to booze.
For several episodes, All the Liquors showed some faint potential. The gentle love story warms up slowly but surely. However, neither the lacklustre plot nor the disappointing romance makes a significant impact. The bland series lacks flavour and doesn't do enough to excite viewers. It's too mild to stand out in the crowded BL market.
All the Liquors Summary
What is the drama called?
주류일절
Where was the series made?
South Korea
When was the drama released?
2023
How long is All the Liquors?
Around 2 hours and 30 minutes
What is the genre?
Romance
How would you describe the series?
Nice and gentle
How many episodes are All the Liquors?
8 episodes
How long is each episode?
Around 15 to 20 minutes
Plot

Ki Hoon is the owner of Restaurant Goosoo. He runs the business with Wan, his only employee. Ki Hoon's handsome looks and delicious cooking have made the small restaurant popular, especially among female patrons. The diner also has a mysterious allure since Ki Hoon declines all interview requests.
Ki Hoon dislikes alcohol. He imposes a controversial ban and prohibits customers from drinking booze at his restaurant. Even if they buy alcoholic beverages elsewhere, he won't allow consumption at his business establishment. Some customers take issues with his strict rule. Poor Wan receives the brunt of their frustrations, so he wants his employer to relax the policy. Yet, Ki Hoon is stubborn and refuses to change his stance.
Recently, a customer brought booze into the restaurant. Ki Hoon kicked out the rule-breaker and won't let her dine at his business. Afterwards, she left a scathing review on social media. Her negative feedback has impacted the restaurant's popularity. Furthermore, Wan injures himself and cannot work for a while. Ki Hoon must run the entire store independently.
Ji Yu, a drunken customer, arrives at the restaurant. He became intoxicated due to a recent break-up with his ex-boyfriend. Ji Yu causes a commotion and makes a lousy impression before his departure. After sobering up, Ji Yu feels embarrassed by his antics. Ji Yu works at a marketing agency. His boss wants him to hire Ki Hoon for a promotional campaign. Reluctantly, Ji Yu must return to the restaurant to negotiate with Ki Hoon.
Since Ji Yu's advertising campaign involves alcohol, Ki Hoon refuses to collaborate. He turns down the partnership request. However, Ji Yu's superiors insist that Ki Hoon is the best candidate. If Ji Yu fails to recruit the chef, he will lose his job. He is desperate and tries convincing Ki Hoon to change his mind. Yet, the stubborn restaurant owner won't agree to work with the agency. Finally, Ji Yu came up with an idea. He will work part-time at Ki Hoon's restaurant, which is short-staffed. In exchange, Ki Hoon should consider working with his agency.
All the Liquors Trailer
All the Liquors Cast
Characters
Ki Hoon
Won Do Hyun (원도현)

Ki Hoon is the chef and owner of Restaurant Goosoo. The small restaurant is popular, thanks to his handsome looks and delicious cooking. Despite his trendy business, he maintains a mysterious allure by declining interview requests. Ki Hoon bans all alcoholic beverages in his store, a policy that doesn't sit well with some customers.
Won Do Hyun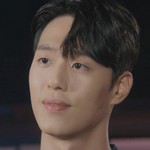 Won Do Hyun (원도현) is a Korean actor. He is born on June 12, 1996. His first BL project is the 2023 drama, All the Liquors.
Ji Yu
Kim Jun Hyung (김준형)

Ji Yu is an employee of an advertising agency, Baeksoondang Marketing. As part of his job, he must convince Ki Hoon to do a promotional campaign. Outside of work, Ji Yu enjoys dining at restaurants and drinking alcohol. He often hangs out with his best friend, Ji Hoon.
Kim Jun Hyung

Kim Jun Hyung (김준형) is a Korean actor. He is born on October 18, 2002. His first BL project is the 2023 drama, All the Liquors.
Supporting Cast

Wan
Roshin (로신)

Yu Na
Han Da Sol (한다솔)

Ji Hoon
Jeong Ho Gyun (정호균)

Team Leader
Cast Highlights
Ji Hoon's actor (Jeong Ho Gyun) has a supporting role in the 2023 Korean BL series A Shoulder to Cry On.
All the Liquors Review
Review

For a while, I assumed All the Liquors would be a love story between two recovering alcoholics. Maybe it comes from my history of watching gritty melodramas, but I thought the narrative was headed in that direction. "Oh, what an intriguing topic for the BL genre!" I thought to myself with an approving nod. As it turns out, the series has little to do with alcoholism or rehabilitation. All the Liquors sticks with an unambitious plot, regurgitating a straightforward romance that hardly inspires me.
In All the Liquors, the protagonist Ki Hoon seems unusually opposed to alcohol, making you wonder about his mysterious history. The narrative takes too long to give an explanation. Ki Hoon reveals his reasoning in an anticlimactic scene that is not worth the wait. Likewise, he becomes more enlightened about booze after meeting Ji Yu. Yet, the story doesn't thoroughly explore the changes in Ki Hoon's thinking. What should have been a riveting plot seems surprisingly devoid of emotions. All the Liquors diminishes the potential drama due to its weak storytelling.
The series shows some faint promise for a while. The story is coherent and easy to follow. As the couple grows closer, their cozy relationship scenes propel the early episodes. I enjoy their gentle vibes and want to support them. However, the narrative takes too long to develop their bond meaningfully. It misses the best window of opportunity to highlight the passion or reach a climax. All the Liquors doesn't know when to dramatize the plot, losing momentum instead of gaining it. Toward the end, the romantic sparks fizzle when they should have ignited fiercely.
There isn't enough romance in All the Liquors. Although Ki Hoon and Ji Yu's bonding scenes are pleasant, they emphasize a platonic relationship over a passionate attraction. I'm just watching two bros cook food or eat meals together. This dry series needs a massive boost of fun flirtation. Also, their exchanges aren't particularly memorable. The characters have mundane chats, hardly revealing anything substantial about their lives or personalities. Most of their interactions are bland, lacking the sweetness or spiciness you want in a love story.
Ki Hoon is an uncompelling protagonist. His defining trait is that he dislikes alcohol. Otherwise, the rest of his personality seems dull. The actor (Won Do Hyun) brings no flair to the role and delivers a mild-mannered performance. His costar (Kim Jun Hyung) makes a better impression. Ji Yu's energetic character has opportunities to act bubbly, vibrant, or comedic. However, his charisma alone cannot carry the entire series. The leads also don't share much chemistry together. Their lukewarm connection contributes to the lack of seduction in the romance.
All the Liquors has a happy ending and delivers a healthy dose of romantic content. However, it comes too little too late. The last few episodes are slow and spiritless, draining most of the adrenaline in the plot. I don't experience an exhilarating rush from the flat finale. Instead, I feel indifferent to the lacklustre couple and their disappointing journey. As I reflect on the series in the aftermath, everything is sadly forgettable. I wouldn't consider All the Liquors an awful BL drama. At least it meets minimum standards. Yet, this tepid love story lacks excitement and fails to enthuse me.
Summary
Unambitious story
All the Liquors has an unambitious plot and tells a straightforward romance. Although the story is easy to follow, it feels bland and anticlimactic. I'm hardly excited or inspired.
Bland romance
Ki Hoon and Ji Yu have cozy bonding scenes, but their relationship feels platonic instead of passionate. It takes too long for the romance to develop. The sparks fizzle near the end.
Average acting
Ji Yu's actor (Kim Jun Hyung) is energetic and gives a vibrant performance. However, his costar (Won Do Hyun) doesn't bring flair to his role. The two leads share little chemistry together.
Happy ending
All the Liquors has a happy ending where the leads solidify their relationship. The finale contains more romance than the previous episodes. Yet, this content comes too little too late.
Plain artistry
The series looks slightly plain and uninspiring. It tends to film in the same few indoor settings. However, some of the dishes look yummy! Watching the episodes put me in a hungry mood.
64%
All the Liquors is a gentle BL drama that shows faint potential for a while. However, the bland romance takes too long to develop. Everything feels flat, from the dull plot to the lukewarm chemistry.
All the Liquors Episodes
Episode Guide

Start Date March 2, 2023
End Date March 27, 2023
Episodes 8 episodes
Episode Length 15 to 20 minutes
All the Liquors has a total of 8 episodes. Each episode is around 15 to 20 minutes long. The last episode is around 20 minutes long. It is a medium-length BL drama, and you can finish the entire series in under 3 hours. All the Liquors started on March 2, 2023 and ended on March 27, 2023.
Episode 1
Episode 2
Episode 3
Episode 4
Episode 5
Episode 6
Episode 7
Episode 8
Episode Reviews
Episode 1
Ki Hoon's aversion to alcohol is interesting. I wonder what his backstory is. However, Ji Yu getting this drunk in broad daylight is concerning. Does he have a drinking problem that needs addressing?
Episode 2
The story is okay so far, but it could move faster. The plot takes too long to develop. We can cut many filler conversations with the supporting characters. Also, I want to see the leads interact more.
Episode 3
I like that Ji Yu gets a part-time job at Ki Hoon's restaurant. It allows the characters to spend more time together. Ji Yu's actor (Kim Jun Hyung) does a decent job of bringing energy to the role.
Episode 4
Does Ki Hoon avoid alcohol because he has no tolerance for it? Getting drunk after one shot is kind of funny. The couple is growing me. Their interactions are calm and gentle.
Episode 5
I like seeing the leads spend time outside of a work environment. It's also good seeing them outdoors, a refreshing change of scenery. The bonding scenes are okay, but they lack a bit of romance.
Episode 6
I'm a little bored. I'm just watching two bros cook food and eat meals together. This series needs to inject more flirtation. Ki Hoon and Ji Yu should already be a couple by now.
Episode 7
Oh, that's why Ki Hoon doesn't drink… His explanation feels very emotionless. It's not worth the wait. Suddenly introducing a public speaking subplot is strange with no build-up.
Episode 8
Ki Hoon and Ji Yu finally hook up, but their romantic sparks have already fizzled. This ending and the entire series feel anticlimactic. I don't get any exciting adrenaline from the flat love story.
All the Liquors Information
Links
1012 Studio

1012 Studio is a Korean BL studio. Its first project is the 2023 BL drama, Individual Circumstances. The studio has also made the drama All the Liquors.
Director
Kim Jin Yeol (김진열) is a Korean director. His first BL project is the 2023 BL drama, Individual Circumstances. He also directs the series, All the Liquors.