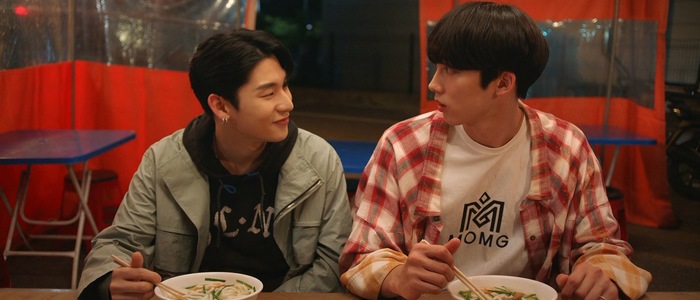 Behind Cut is a Korean BL series that focuses on an aspiring fashion designer. As the protagonist tries to break into the competitive industry, he searches for the perfect model to represent his clothes. Contrary to professional standards, he recruits an inexperienced newcomer. The two characters form a romantic connection as they pursue their careers together.
The problem with Behind Cut is its mediocrity across the board. The flat storytelling, dull character development, and rushed romantic content are unremarkable. While the overall product is still watchable, this milquetoast BL drama fails to excite me and feels average at best.
Behind Cut Summary
What is the drama called?
비하인드 컷
Where was the series made?
South Korea
When was the drama released?
2021
How long is Behind Cut?
Around 90 minutes
What is the genre?
Romance
How would you describe the series?
Calm and gentle
How many episodes are in Behind Cut?
8 episodes
How long is each episode?
Around 14 to 15 minutes
Plot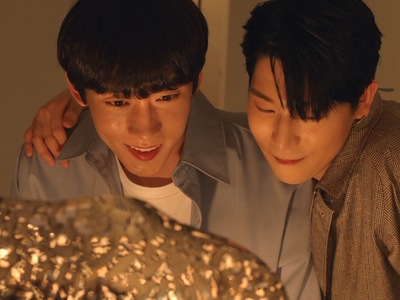 Ki Jin is an aspiring fashion designer. He specializes in menswear, putting a trendy twist into classical designs. He works hard each day while looking for his big break in the competitive industry. Ki Jin currently lives with his friend Lee Bin, an experienced model with a successful career. They have been roommates for two years. Although Lee Bin has a crush on Ki Jin, these feelings are not noticed or reciprocated.
Unbeknownst to his roommate, Lee Bin uses his modelling connections to help Ki Jin with his career. Ki Jin starts to get noticed by a fashion brand called Zebra, becoming one of their potential prospects. However, he is competing for attention among other fashion designers. Ki Jin needs his clothes to stand out in pictures and walkways with a suitable model.
Lee Bin gladly volunteers to model the clothes for his friend. However, Ki Jin turns down this offer and doesn't think Lee Bin is the right fit for his clothes. Instead, Ki Jin tries recruiting a complete stranger he randomly encountered on the streets. Yeong Woo works as an ordinary delivery person with no experience in the modelling industry. Nonetheless, Ki Jin likes that Yeong Woo has a neighbourly vibe, which matches the casual tone of his ready-to-wear clothes.
Ki Jin and Yeong Woo are around the same age. They form an easygoing rapport with each other, quickly becoming friends. However, Yeong Woo doesn't have the confidence to go into the modelling industry. Ki Jin tries his best to demonstrate his sincerity, convincing his new acquaintance to change his mind.
Meanwhile, Ki Jin remains unaware that his roommate helped him land this lucrative gig with Zebra. Lee Bin keeps it a secret because he knows his friend wants to use his own talents to get noticed in the fashion industry. However, he is perplexed about why Ki Jin intends to use a newcomer to represent his clothes instead of a famous model like him. Lee Bin is also shocked when he meets Yeong Woo, because they used to share a history together.
Behind Cut Trailer
Behind Cut Cast
Characters
Ki Jin Bum Jun (박범준) Bum Jin Instagram

Ki Jin is a hardworking fashion designer who aspires to launch his career in this competitive industry. Despite his efforts, he hasn't garnered much attention or results thus far. Ki Jin specializes in designing menswear. His latest work includes putting a modern twist to a classic jacket design.
Yeong Woo Eom Se Ung (엄세웅) Eom Se Ung Instagram

Yeong Woo is an ordinary young man who works a food delivery job. He drifts through life aimlessly without any bigger aspirations. Yeong Woo meets Ki Jin during a chance encounter, striking a friendship with him. Ki Jin tries convincing his new acquaintance to become a model, but Yeong Woo doesn't feel confident about this career change.
Lee Bin Choo Suk Young (추석영) Choo Suk Young Instagram

Lee Bin is Ki Jin's roommate. Lee Bin works as a famous high-fashion model, who received lucrative offers to work overseas in New York. However, he chooses to remain in South Korea due to his secret crush on Ki Jin. Unbeknownst to his roommate, Lee Bin uses his networking skills to land Ki Jin a lucrative gig with a fashion brand.
Supporting Cast

Yeong Woo's dad
Kim Won Shik (김원식)

The Witch
Moon Bo Ryung (문보령)

Lee Bin's manager
Ho Jin (김호진)
Behind Cut Review
Review

Behind Cut is a boring and uninspiring BL series that suffers from persistent mediocrity. The premise is okay, following the journey of an ambitious fashion designer as he embarks on his career. However, the story unfolds in a dry, lacklustre way. It begins slowly, slogs through the middle blandly, and finishes incoherently. There's a lack of adrenaline in this linear narrative, and you can predict most twists coming from a mile away.
Behind Cut doesn't explain the events or relationship dynamics clearly, leaving sizable plot holes everywhere. The choppy storytelling is plagued with missing context and uneven pacing. It introduces a mysterious past between Yeong Woo & Lee Bin, but never elaborates on their backstory. Similarly, it depicts Ki Jin's fashion career in hazy terms, seldom exploring its central premise with any nuance. This series doesn't pay enough attention to the details that make up its fictional universe.
With that said, not every scene is written terribly. Behind Cut gets its sentimental tone right on several occasions. The chats between Yeong Woo and his father can be lovely, making me wish more was done with their heartfelt dynamic. I also enjoy Yeong Woo's character arc, going from a drifter in life to finding a purpose with his aspirations. However, these successful aspects in the series are offset by its many other shortcomings. Ki Jin and Lee Bin have less compelling storylines, failing to achieve the same level of character development.
The barebones romance is nothing special either. Any attraction between the characters feels rushed, not established with enough momentum to excite me. Their relationship scenes are generic and forgettable. The three leads also don't have stimulating personalities, making their love triangle dreary to watch. The newbie cast does an alright job with their roles, but they're missing charisma on screen and lack chemistry with each other. Overall, the plain BL love story doesn't inspire much enthusiasm.
Behind Cut falters towards the end. The final episodes revolve around a dramatic conflict, which plays out so vaguely that the ending seems unintelligible. Its unsatisfying conclusion lowers my opinion of the series, which isn't that favourable from the start. As I look back retrospectively, I can't come up with many positives about this milquetoast BL project. Maybe the soundtrack is pleasant? Yeong Woo's ripped body could be a plus too? Otherwise, Behind Cut is an underwhelming drama that doesn't leave a lasting impression on me.
Summary
Boring story
Behind Cut is powered by a dull and undynamic story with few surprises. There's never enough momentum in the plot to make me feel excited about the characters or their relationships.
Rushed romance
The relationship scenes are generic and not expanded with much depth. There's also a dreary love triangle that doesn't inspire much enthusiasm.
Okay acting
The acting is okay from a novice cast, who do a solid job with their materials. However, the three leads don't share a lot of chemistry with each other.
Choppy ending
Behind Cut jumps forward in time during the last episode, skipping over crucial context and sufficient explanations. The unintelligible conclusion lowers my opinion of the series.
Okay artistry
The production values in Behind Cut are fine for what they are. To be honest, I expected more beautiful aesthetics from a BL drama about fashion design.
59%
Overall, Behind Cut is a mediocre BL drama that suffers from a dull plot, flat characters & lacklustre romance. When you add up these inferior elements, it results in an underwhelming series.
Story
Boring story

The fashion industry isn't a widely covered topic in BL, so the original premise has potential. However, Behind Cut never explores its central topic with much depth. The story is supposed to revolve around Ki Jin's career as an aspiring designer, yet it doesn't feel like an exciting journey at all. It feels like the storyteller has as little knowledge about the fashion industry as I do, exploring the subject very shallowly. If you're here for the fashion, you will be disappointed.
Aside from the fashion, the other subplot is Yeong Woo's journey from a delivery person to a fashion model. While it isn't the most exciting career change, I like the character's personal arc. His conversation at the end of Episode 3 is surprisingly introspective, revealing his insecurities and lack of direction in life. As the series progresses, we see him working towards a new goal and gaining more confidence in his aspirations. The character development was handled well by Behind Cut.
Yeong Woo's dad

Yeong Woo's father is a minor character without much importance to the overall plot. Nonetheless, he's a worthy addition in the series, adding more dimension to Yeong Woo's backstory. Some of my favourite scenes in Behind Cut are the father-son chats, even though they are pretty mundane. Yeong Woo's relationship dynamic with his dad is surprisingly heartfelt and far more engaging than any of the romances.
Maybe Behind Cut would've benefited if the other characters had parental figures or family members appear in the series too. Ki Jin and Lee Bin are missing the same personal content that Yeong Woo received, making their storylines less nuanced.
Romance
Ki Jin and Yeong Woo

The relationship between Ki Jin and Yeong Woo is simply not that engaging. They don't meet under the most interesting circumstances. Their interactions aren't fun or memorable. The chemistry between them isn't strong either. Overall, the romance is underwhelming and diminishes Behind Cut's persuasiveness as a BL series.
The choppy storytelling makes the Ki Jin and Yeong Woo's relationship worse. Their love story doesn't get told smoothly. Instead, the scenes feel a bit disjointed, so you never know where Ki Jin and Yeong Woo stand as a couple. The drama in the last few episodes adds unnecessary complications to an already poorly defined romance. It doesn't feel like a comfortable experience watching the two of them.
Ki Jin and Lee Bin

Sadly, Ki Jin's relationship with Lee Bin is not that compelling to watch. Based on their history, you'd think these two characters should have stronger chemistry than what they demonstrate. Yet, there isn't any spark between them, not even a platonic rapport. Ki Jin and Lee Bin lived together for two years, but they don't seem all that close.
Lee Bin's secret crush on Ki Jin also never amounted to anything significant. The storyline feels pretty flat. Ki Jin never shows any indication that he's attracted to his friend. It's a bit sad watching Lee Bin maintain this one-sided crush when he has zero chance at a romance. I also don't like the drama where Ki Jin gets angry at his friend for helping his fashion career. Ki Jin's reaction feels out-of-proportion, considering Lee Bin had good intentions and did a nice thing for a friend.
Yeong Woo and Lee Bin

A flashback hinted that Yeong Woo and Lee Bin knew each other previously. Although their history seemed intriguing at first, it was never clarified throughout the series. I'm still unsure about the nature of their relationship. My guess is that Yeong Woo and Lee Bin used to be classmates. However, Lee Bin might have rejected his friend's love confession. That would explain the awkwardness when they met again.
In my opinion, Yeong Woo and Lee Bin shared a bit more spark between them than the other two pairings. It's a shame they never explored this dynamic more because their relationship is too ambiguous. I would've championed a twist where Yeong Woo & Lee Bin initially had a crush on Ki Jin, but then they found love with each other instead, leaving Ki Jin in the dust. 🤭. At least this messy relationship drama would've been more entertaining than the dull romances that Beyond Cut delivered.
Ending
Happy ending

Behind Cut has a confusing ending that doesn't explain the events clearly, but let's try to decipher it. Ki Jin receives an incredible career opportunity to work in New York. Lee Bin also plans to go to New York, allowing them to spend intimate time together overseas.
While Ki Jin contemplates the next stage in his career, he ceases communication with Yeong Woo and doesn't even contact him. Poor Yeong Woo is left in tears by the end of Episode 7, heartbroken because he fell in love and Ki Jin was the one who inspired him to become a model.
A time skip occurs. Yeong Woo is still working as a delivery person, but he also takes modelling jobs on the side. He encounters Ki Jin at his new fashion company called "Behind Cut". Ki Jin apologizes profusely for ghosting him in the past. Yeong Woo forgives him quickly and they restore an amicable rapport. After their reunion, Ki Jin and Yeong Woo discover they still harbour feelings for each other. They share a spontaneous kiss in the heat of the moment.
Ending explained

Afterwards, Lee Bin and Yeong Woo meet during a modelling gig. They share a familiar rapport with each other, chatting like old friends. Lee Bin reveals that he went to New York alone. Regardless of whether Ki Jin accepted the overseas career opportunity or not, he didn't spend any time with Lee Bin.
This revelation delights Yeong Woo, confirming that Ki Jin and Lee Bin aren't romantically involved. Ki Jin might have left him, but it's just to focus on his professional career. Of course, what he did was still a dick move. Ki Jin could've kept in touch with Yeong Woo instead of rejecting his calls and neglecting him. Nonetheless, Yeong Woo is easy to please. He can put their past behind them for a clean slate.
Later, Yeong Woo meets Ki Jin at a traffic intersection in the middle of the night. When they see each other, both characters smile widely. The series ends here without defining their relationship outright, but a reconciliation looks hopeful.
Behind Cut Series
Episode Guide
Behind Cut has a total of 8 episodes. Each episode is around 14 to 15 minutes long. It's a short BL drama, and you can finish the entire series in under 2 hours. Behind Cut began airing on December 28, 2021 and finished its last episode on January 19, 2022.
💋 Episodes with kissing
Episode 4, 8

Ki Jin and Yeong Woo kiss twice during the series. They share their first kiss in Episode 4 after going on an enjoyable date together. They share their kiss on the rooftop to cap off the day, a moment initiated by Ki Jin and reciprocated by Yeong Woo. Their relationship is left vaguely defined after the kiss, but we assume they have romantic feelings for each other.
Ki Jin and Yeong Woo's second kiss occurs in Episode 8 after the time skip. When they meet again, their relationship is awkward, considering Ki Jin abandoned Yeong Woo to work in New York. Nonetheless, sparks fly once they reunite again. Eventually, they can't resist their attraction towards each other. Ki Jin initiates the kiss with Yeong Woo. Once again, their relationship is left undefined after the kiss.
💪🏻 Episodes with skin
Episode 1, 2, 5

Lee Bin has a quick shirtless scene in Episode 1, where he offers to model Ki Jin's new clothes. However, Ki Jin refuses to let his friend wear them and claims he doesn't fit the intended image.
Yeong Woo has a shirtless moment in Episode 2 after waking in bed without a shirt. He has a more explicit shirtless scene during the fashion photoshoot in Episode 5. Yeong Woo unbuttons the jacket, revealing his bare torso underneath the clothes. He has a really ripped body, and I must admit that Yeong Woo resembles more like a model without his clothes on. 😳
Behind Cut Behind the Scenes
Behind Cut Information
Links
Emotion Studio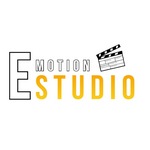 Emotion Studio is a Korean studio that made the BL series Behind Cut (2021), Oh! Boarding House (2022), Ocean Likes Me (2022), and Oh! My Assistant (2022). It has also produced other non-BL dramas.