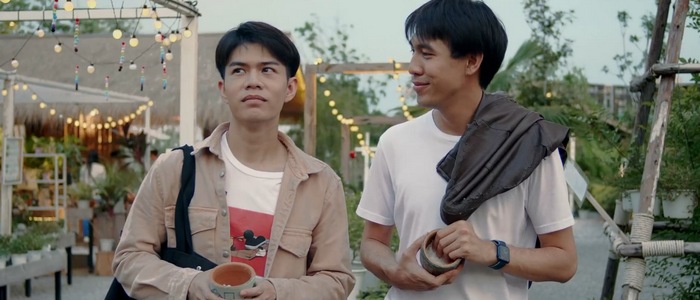 Loveless Society is a Thai BL series about a workplace love triangle. The main character is employed at an advertising agency with his friends. When they work on a big company project, a suave consultant joins the team and stirs up a lot of emotionally intense drama.
There's an amateurish feel to Loveless Society, evident through its low-budget production, unknown actors, and raw storytelling. Despite its lack of polish, this juicy series is shaping up to be an enjoyable guilty pleasure. The messy characters mixed with melodramatic plots create an occasionally entertaining BL experience.
Loveless Society Summary
What is the drama called?
เพราะรัก…..ออกแบบไม่ได้
Where was the series made?
Thailand
When was the drama released?
2021
How long is Loveless Society?
Around 3 hours
What is the genre?
Office romance
How would you describe the series?
Spicy & romantic
How many episodes are in Loveless Society?
4 episodes
How long is each episode?
Around 40 minutes
Plot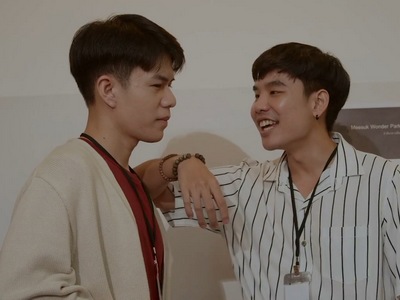 Nut works at a small marketing agency with his friends Mick and Sa. Mick is the designer, Sa is the photographer, and Nut is responsible for the project management. The three of them are close friends, working cohesively for several years. Their team has another graphic designer, an unpopular coworker called Bright. However, he isn't part of their clique and often clashes with them.
The creative agency has a new advertising project, potentially winning an award for the company. Nut's boss recruited an independent consultant called Guy to collaborate with the team. Guy has a successful reputation in the industry, earning himself the nickname "The Wizard of Ads". However, Nut doesn't like working with an outsider and their relationship begins frostily.
In his student days, Nut drew a picture titled Loveless Society. When Guy came across his artwork, he was inspired by the messaging and wanted to learn more about the artist. That's the reason why he wanted to collaborate with Nut's agency. Although Guy comes across as rude and arrogant, he is actually curious about Nut and develops an interest in him.
As Guy and Nut work on the project together, they ease their initial hostility towards each other. An attraction begins to form between them. However, Nut feels insecure about Guy's past reputation as a playboy. Another complication is Mick, who has harboured an unspoken crush on Nut for many years. Mick is uneasy about the growing bond between his coworkers, but he still can't gather the courage to give his love confession.
Loveless Society Trailer
Loveless Society Cast
Characters
Nut Atom Thinnarach Nararatnkul (อะตอม ทินรัช นรารัตน์กุล) Atom Instagram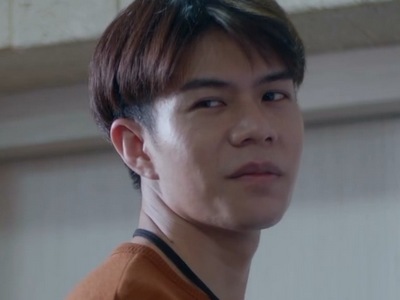 Nut works at a small marketing agency with his friends Mick and Sa. The three of them have worked together for many years since their university days. Although Mick has a secret crush on him, Nut only maintains a platonic friendship with his coworker. Nut is the artist of the painting "Loveless Society", which resonates with Guy profoundly.
Guy Mo Thapakorn Pimklum (โปร ภูมิภัช ธนโชตินรางกูร) Mo Instagram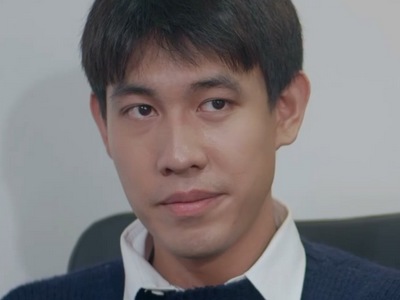 Guy is an advertising consultant who joins Nut's marketing studio to collaborate on a project. He has a stellar industry reputation, earning the nickname "The Wizard of Ads". Although he is highly capable at work, he clashes with Nut due to his arrogant personality. In his personal life, Guy is known for being a player and had gotten involved with many casual flings.
Supporting Cast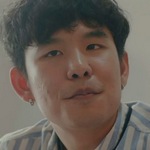 Mick
Nut's coworker

Sa
Nut's coworker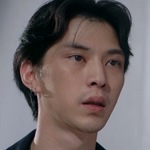 Bright
Nut's coworker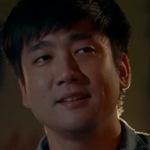 Mark
Sa's boyfriend
Loveless Society Review
Review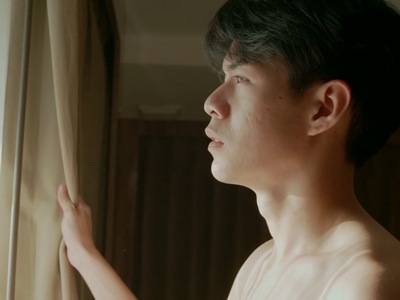 Loveless Society cannot be considered a good BL series. The writing feels rough, the romance has no spark, and the low-budget production is pitiful. However, the juicy soap-opera plots appeal to the side of me who is a messy bitch and lives for drama. Some emotional moments are surprisingly compelling, while other theatrical scenes are unintentionally entertaining. I don't think it's quite on the level of a guilty pleasure, but Loveless Society is still enjoyable despite its flaws.
In Loveless Society, the protagonist Nut must decide on his feelings between two men. One is his new colleague Guy, a successful business professional with a magnetic personality. The other is his best friend Mick, who had a secret crush on him for six years. I'm wary of BL love triangles since the final outcome seems like a foregone conclusion. You're meant to root for the designated couple over the other doomed pairing. In this case, the official romance is supposed to be Nut and Guy. Yet, I'm way more invested in Nut's relationship with Mick instead.
I'm pretty sure Nut and Guy are meant to be endgame, but their storyline is a complete bust. Guy is an unlikable love interest, appearing rude, arrogant, and sleazy in almost every scene. His characterization isn't balanced and the series goes overboard in portraying him too unflatteringly. Besides an unattractive personality, there's no chemistry between the leads. The characters feel forced together and I don't understand what they see in each other. Their relationship is not just loveless, but it's also joyless, passionless, and meaningless.
In contrast, Nut and Mick have a riveting dynamic. For starters, they share a complex history as long-time friends and coworkers. There's a richer context to their attraction than falling in love with the random new guy at work. In addition, Nut's feelings for Mick aren't spelled out explicitly. The ambiguity makes you speculate how he perceives his friend, creating a potent sexual tension in their interactions. Unsurprisingly, the most engaging scenes are the one-on-one exchanges between Nut and Mick. Loveless Society shines when it focuses on their intimate relationship.
I appreciate this series for including some workplace drama beyond just the BL romance. Unfortunately, the work-related subplots get executed clumsily and many scenes aren't written well. In general, Loveless Society suffers from a silly, inelegant script. The narrative tends to be ridiculous and tacky instead of realistic and down-to-earth. Sometimes, the writing quality reaches a territory of so bad that it's good. The characters behave recklessly and thoughtlessly, but at least they maximize the drama!
There are only four episodes in Loveless Society because its filming schedule got impacted by COVID. I won't judge the open-ended conclusion since the story is planned to continue through a second season. However, this series has a lot of room for improvement in its current state. Most aspects feel unpolished, from the amateurish acting to the crude camerawork. Nonetheless, the story is still occasionally amusing with its provocative melodrama. While far from perfect, I have a soft spot for Loveless Society and think it's an alright effort from a small BL studio.
Summary
Okay story
Loveless Society is a workplace drama with below-average writing. With that said, the storylines can be entertaining in the same way soap operas are sometimes fun to watch.
Okay romance
I dislike the main romance between Nut and Guy, who have no spark. However, the relationship dynamic between Nut and his friend Mick intrigues me.
Inexperienced acting
The Loveless Society cast feels like rookies acting for the first time. Their inexperience shows on screen, although I don't think their performances are THAT bad. Just don't expect the greatest acting.
Open ending
Affected by COVID, Loveless Society will air its remaining episodes in an upcoming Season 2. The Season 1 ending is okay, intriguing enough to set up future storylines.
Poor artistry
Loveless Society has a low-budget feel in its presentation with dull, unflattering visuals. The production aspects are one of the weaker elements in this series.
63%
I have a soft spot for Loveless Society, an indie BL series that gets some points for an earnest effort. Nonetheless, the flaws are too glaring and its quality doesn't meet standards.
Loveless Society Episodes
Episode Guide
This drama has a total of 4 episodes. Each episode is around 40 minutes long. It's a medium-length BL drama, and you can finish the entire series in under 3 hours. Loveless Society started on Nov 26, 2021 and ended on Dec 25, 2021. Initially, this series planned a Season 2 to continue the rest of the story. Unfortunately, the remaining episodes don't seem to be happening anymore.
Loveless Society Information
Links
Cloudy Studio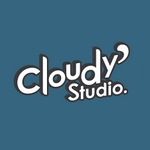 Cloudy Studio is a small independent Thai BL studio that made Loveless Society (2021). The studio also made a few other short films in the past, but Loveless Society appears to be their first full-length feature.