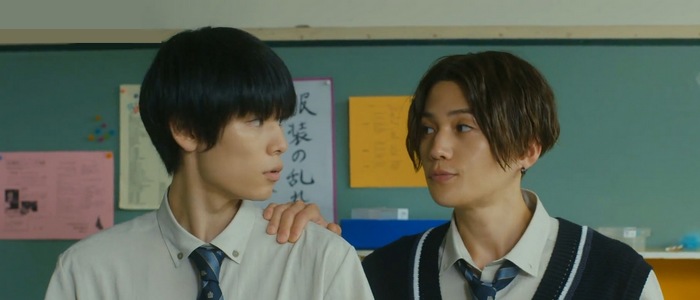 My Beautiful Man is a Japanese BL drama about a student who falls in love with his bully. The protagonist is a social outcast in his new high school and becomes a lackey for the popular kids. Despite his awful treatment, he develops a hopeless crush on one of his handsome classmates.
I'm not fond of the unlikeable characters or their abusive relationship in My Beautiful Man. The series features a volatile romance propelled by a twisted dynamic. Nonetheless, I like how the story deviates from the conventional BL drama, intriguing me with its dark and sinister undertones.
My Beautiful Man Summary
What is the drama called?
美しい彼
Where was the series made?
Japan
When was the drama released?
2021
How long is My Beautiful Man?
Around 2 hours
What is the genre?
Romance
How would you describe the series?
Dark and toxic
How many episodes are in My Beautiful Man?
6 episodes
How long is each episode?
Around 24 minutes
Plot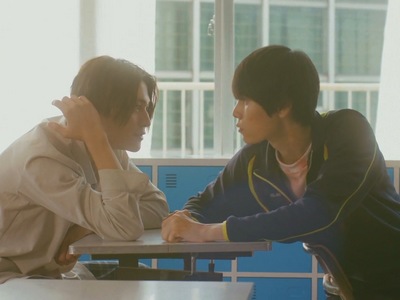 Hira is a socially awkward young man who has struggled to fit in since childhood. Due to his stuttering problem, he has little confidence in himself and can't make friends. Even his parents have pretty much given up on him. When Hira's family moves to a new neighbourhood, they leave him to live in a house all by himself.
Hira is anxious about transferring to a different school and meeting new people. He hopes to stay under the radar during his senior school year. On his first day of school, Hira makes a poor impression and stutters as he introduces himself to the class. When the other students begin to mock him, they are interrupted when Kiyoi enters the classroom, fashionably late. His arrival distracts everybody, and Hira feels grateful that the spotlight has shifted away from him.
Handsome and aloof, Kiyoi is one of the most popular students in his class. Hira is mesmerized by his classmate's physical attractiveness and develops an immediate crush. However, the feelings aren't mutual. Kiyoi thinks Hira is gross and creepy, insulting him directly to his face. In fact, his nickname for Hira is "stalker".
Kiyoi and his friends begin to bully Hira. They constantly order him around to do errands or let them copy his homework, like a lackey for their group. Although they treat him with little respect, Hira is simply grateful to spend more time with Kiyoi. Occasionally, Kiyoi shows warmth towards Hira, defending him from other bullies or surprising him with a kind gesture.
Kiyoi dreams of becoming famous. He joins a talent competition, but ends up coming in last place. His pitiful performance turns him into a laughing stock. Even his friends have begun ostracizing him, displeased with how he has accepted Hira into their social circle. In a terrible fall from grace, Kiyoi goes from being the most popular guy to an outcast in the school. The only person who stays by his side is Hira, wholeheartedly devoted to his idol.
My Beautiful Man Trailer
My Beautiful Man Cast
Characters
Hira
Riku Hagiwara (萩原利久)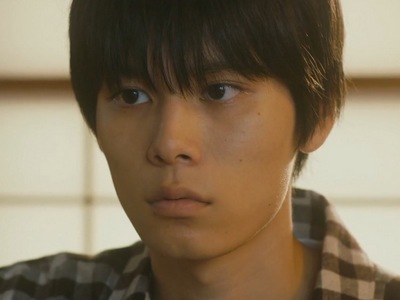 Hira is a socially awkward high school student with a stuttering problem. He is painfully shy, has little self-confidence, and finds it tough to make friends in school. Hira becomes a lackey for a group of popular bullies who take advantage of him. He develops an obsessive crush on his classmate Kiyoi, mesmerized by his physical beauty.
Riku Hagiwara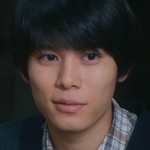 Riku Hagiwara (萩原利久) is a Japanese actor. He is born on February 28, 1999. His first BL project is the 2021 drama, My Beautiful Man. He also stars in the 2023 sequel My Beautiful Man 2 and the follow-up film My Beautiful Man: Eternal.
Kiyoi
Yagi Yusei (八木勇征)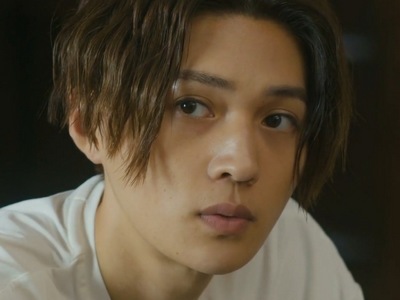 Kiyoi is Hira's handsome and popular classmate in high school. He is part of the cool kids' group, who bullies Hira for being a social outcast. Kiyoi comes from a divorced family and feels alienated at home. He aspires to be famous and has signed up for a talent competition.
Yusei Yagi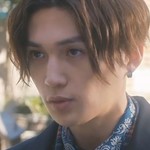 Yusei Yagi (八木勇征) is a Japanese actor. He is born on May 6, 1997. His first BL project is the 2021 series, My Beautiful Man. He also stars in the 2023 follow-up My Beautiful Man 2 and the movie sequel My Beautiful Man: Eternal.
Koyama
Akira Takano (高野洸)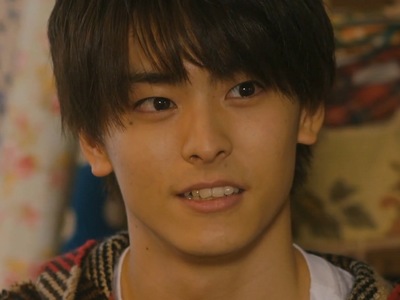 Koyama is Hira's friend that he meets in their university's photography club. The bubbly and kind-hearted Koyama helps bring Hira out of his shell. He is gay and has an unspoken crush on his friend. Koyama has a close relationship with his brother, who works as a theatre director.
Akira Takano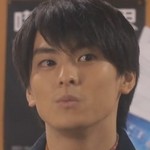 Akira Takano is a Japanese actor. He is born on July 22, 1997. His first BL project is the 2021 drama, My Beautiful Man. He also appears in the sequels My Beautiful Man 2 (2023) and My Beautiful Man: Eternal (2023).
Supporting Cast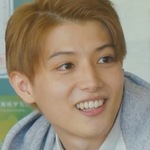 Shirota
Yuto Tsubone (坪根悠仁)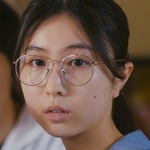 Kurata
Shuri Nakamura (中村守里)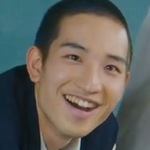 Miki
Kento Sakurai (櫻井健人)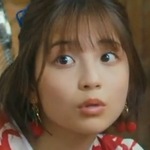 Momo
Momoka (桃果)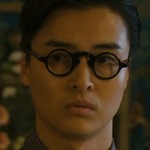 Koyama's brother
Wataru Kuriyama (栗山航)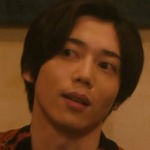 Iruma
Toshiyuki Someya (染谷俊之)
Cast Highlights
Miki's actor (Kento Sakurai) appeared in the 2022 Japanese high school BL drama I Just Want to See You. He portrayed the main character's friend and classmate.
My Beautiful Man OST
My Beautiful Man Review
Review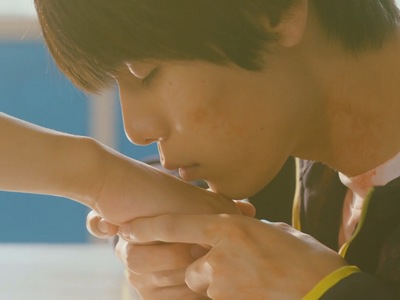 My Beautiful Man deviates from the typical BL drama. Notably, it isn't afraid to make the main characters appear flawed and unlikeable. The protagonist suffers from severe anxiety, and it's uncomfortable to watch him struggle in social situations. His love interest is a self-absorbed school bully, whose enormous ego outweighs his limited compassion. Other BL series want to portray their leads sympathetically, whereas My Beautiful Man shines a spotlight on their deficiencies.
Surprisingly, I like that My Beautiful Man doesn't give us a sugarcoated story with wholesome characters or idealistic scenarios. The sinister narrative disturbs me in some places, but it's also intriguing and thought-provoking. While Hira and Kiyoi behave frustratingly, I understand them enough to accept their imperfections. This drama takes place introspectively, giving us many insights into their thoughts and emotions. The decent storytelling turns My Beautiful Man into a riveting character study, rich with nuance and moral ambiguity.
I can tolerate the flawed protagonists, but that's as far as my appreciation goes. Hira and Kiyoi don't appeal to me as a couple. They have a problematic relationship, which consists of physically violent and emotionally abusive exchanges. Kiyoi exploits Hira in high school, and his few instances of kindness can't make up for the long streak of cruelty. He also looks down on Hira, constantly insulting and belittling him. I find it tough to endorse a romance where calling someone "disgusting" and "stalker" are supposedly terms of endearment.
Hira's self-esteem is so low that he takes the abuse and never stands up for himself. He has a warped view of Kiyoi, lusting after his high school bully in an unhealthy way. Later, Hira meets his kind-hearted university friend Koyama, who shows him respect and support. Despite being presented with a more sensible love interest, Hira remains fixated on his obsessive crush from the past. "I don't understand why you like him," Koyama comments about Kiyoi in one scene, echoing my thoughts exactly. Hira's inexplicable devotion to Kiyoi perplexes me.
With that said, the romance isn't entirely negative. Like many aspects of My Beautiful Man, the relationship is complex with layered dimensions. Several memorable encounters between Hira and Kiyoi offer a tiny morsel of sweetness to soothe their bitter moments. There are times when their scenes sway my heart and they almost come across as a picturesque couple. It helps that the credible acting, intimate encounters, and pleasant production values elevate this love story. My Beautiful Man wins points for being polished and presentable.
Nonetheless, I don't think Hira and Kiyoi are compatible together. Their pairing is missing the warmth and tenderness that makes me giddy about BL. There're too many red flags that scream NO for me, from the verbal abuse to the personality clashes. Even the ending leaves me unenthusiastic and unconvinced by their volatile dynamic. My Beautiful Man tries persuading me this dysfunctional couple deserves one another. Yet, I think they're better off staying the hell away from each other. I'm sorry, but I can't see the beauty of this ugly and toxic romance.
Summary
Intriguing story
Although the narrative is uncomfortable at times, My Beautiful Man is an intriguing and thought-provoking series. The main characters are portrayed with lots of insightful introspection.
Problematic romance
Hira and Kiyoi have an unhealthy and dysfunctional relationship. I cannot endorse the physical and psychological abuse that Kiyoi inflicts upon Hira.
Good acting
The actors put in convincing work in My Beautiful Man. Their performances are nuanced and natural, elevating the quality of the series. I love the enthusiasm Koyama's actor brings to his role.
Happy ending
My Beautiful Man's happy ending feels contrived. I don't believe the characters have redeemed themselves enough to reach this decisive point in their relationship.
Solid production
The production values in My Beautiful Man are solid. A few scenes stand out with their beautiful ambiance, particularly the fireworks scene at the end of Episode 2.
74%
Even though the plot is strangely engrossing, My Beautiful Man has a questionable BL romance. I don't feel emotionally attached to this couple or their love story.
My Beautiful Man Episodes
Episode Guide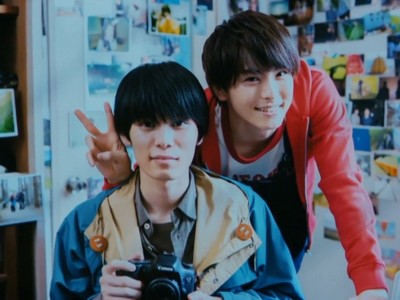 Start Date November 18, 2021
End Date December 23, 2021
Episodes 6 episodes
Episode Length 24 minutes
My Beautiful Man has a total of 6 episodes. Each episode is around 24 minutes long. It is a short BL drama, and you can finish the entire series in under 2 hours. My Beautiful Man began on November 18, 2021 and ended its last episode on December 23, 2021.
My Beautiful Man has two sequels. The second season, My Beautiful Man 2, consists of four episodes. Season 2 started on February 8, 2023 and ended on March 1, 2023. In addition, My Beautiful Man: Eternal is a film sequel that released on April 7, 2023.
Episode 1
Episode 2
Episode 3
Episode 4
Episode 5
Episode 6
Sequel
Season 2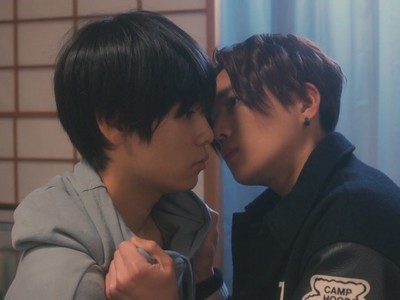 My Beautiful Man released a sequel called My Beautiful Man 2. The second season continues after the following story. The four-episode drama started on February 8, 2023 and ended on March 1, 2023. In addition, a movie sequel called My Beautiful Man: Eternal was released in April 2023. You should watch My Beautiful Man before starting the second season.
This sequel explores Hira and Kiyoi's relationship further. It takes place in Hira's final year of university, but he feels lost about his employment prospects. Meanwhile, Kiyoi's acting career has been taking off. He's becoming an up-and-coming celebrity. However, his newfound fame makes both protagonists realize they have different ambitions and lifestyles. Overall, I enjoy Season 2 more than the original. My Beautiful Man 2 focuses less on the toxic romance. Instead, the protagonists work together to resolve their incompatibility issues.
Movie

My Beautiful Man: Eternal is a Japanese movie that released on April 7, 2023. It is the third installment in the My Beautiful Man franchise. The film sequel continues the love story with the same characters. The events take place immediately after Season 2. You should watch the first two seasons of the televised drama before starting the movie.
The My Beautiful Man: Eternal movie is excellent. It conveys many meaningful themes and insightful character arcs in under two hours. The film also includes romantic encounters, including a steamy scene in the bathtub. Most of all, everything looks aesthetically striking. The My Beautiful Man team adds an elegant flair to the visuals as they take the story to cinema screens. I enjoyed the movie, which improved my overall opinion of the franchise.
My Beautiful Man Interview
My Beautiful Man Information
Links
Director
Mai Sakai (酒井麻衣) is a Japanese director. Her first BL project is the 2021 drama, My Beautiful Man. She also directed its sequels My Beautiful Man 2 (2023) and My Beautiful Man: Eternal (2023).