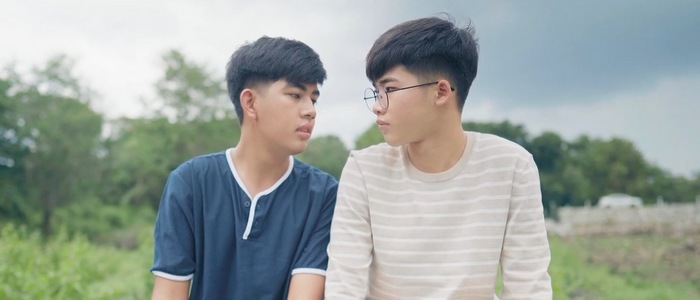 My Keychain is a short Thai BL series about a school romance. The young protagonist meets his love interest during a random encounter. The keychains in their backpacks accidentally get stuck together. They become chummy after meeting each other, forming a close relationship through innocent schoolboy interactions.
Unfortunately, My Keychain is an amateurish first attempt at producing a BL drama. The storytelling is borderline incoherent, made worse by a cheesy and contrived adolescent romance. Although I see potential in some aspects of the production, the final product has too many glaring flaws. It's almost impossible to recommend this juvenile BL series.
My Keychain Summary
What is the drama called?
น้องชาย นายเสื้อซ็อป
Where was the series made?
Thailand
When was the drama released?
2022
How long is the drama?
Around 45 minutes
What is the genre?
School romance
How would you describe the series?
Cute and sweet
How many episodes are in the drama?
4 episodes
How long is each episode?
Around 9 to 15 minutes
Plot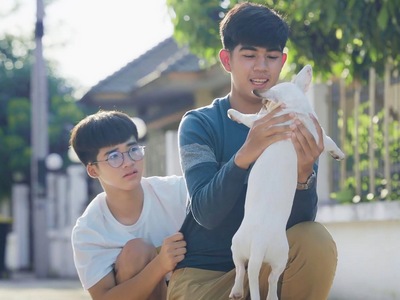 Tin is an ordinary student walking home from school. One day, he encounters Na, a student from another school. Na was running away from his bullies when he accidentally bumped into Tin. After the two schoolboys crossed paths, the keychains in their backpacks got tangled together. Reluctantly, Na forfeited his bag to the stranger he had just met. They make arrangements to meet up again once their schoolbags are separated.
In their next meeting, Nan accidentally grabs the wrong bag. This mistake gives the characters another opportunity to communicate and interact. Na seems friendly during their exchanges, even though Tin is reluctant to get closer to him. As they chat after school, Tin almost falls down the stairs out of carelessness. Na tries rescuing him, but he ends up falling down and hurting himself in the process. He has an injured leg as a result.
Tin feels terrible about what happened to Na. He starts paying more attention and taking care of the injured student. As they spend time together, feelings develop between the pair. However, their budding relationship faces interference from other friends, classmates, and bullies.
My Keychain OST
My Keychain Cast
Characters
Tin
Puen Tinnapop Phimkhet (ปืน ติณณภพ พิมเขต)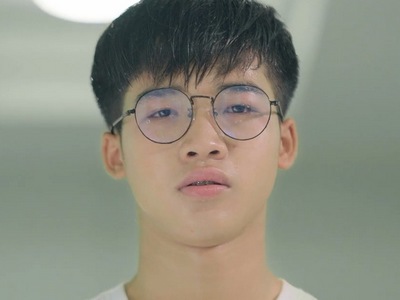 Tin is a young bespectacled student with a dog keychain in his backpack. However, he fears dogs and doesn't like to go near them. One day, Tin collides with Na in a random encounter, causing them to become acquaintances. Tin doesn't seem to have a positive impression of Na initially.
Na
Boss Amz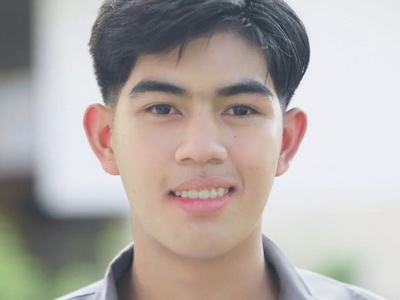 Na is a student with a sword keychain in his backpack. He crosses paths with Tin after getting their keychains tangled up in an accidental encounter. Na faces a bullying problem at his school, getting picked up by the mean kids. Nonetheless, he maintains a jovial attitude around Tin.
Supporting Cast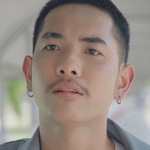 Nam Nao
Na's bully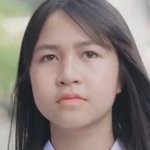 Nene
Tin's friend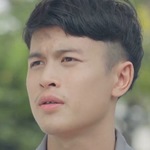 Ek
Na's friend
My Keychain Review
Review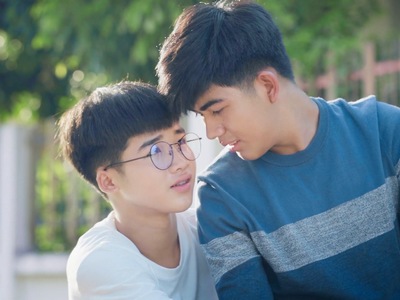 My Keychain is a BL series for a young demographic, aimed toward preteens or similar age groups. It's a very light and relatively mild romance that shouldn't offend anyone. The wholesomeness is one of the selling points, in my opinion. I appreciate an innocent gay love story catering to an age-appropriate audience. Sometimes, BL gets a reputation of being an 18+ genre, so these modest coming-of-age journeys help restore the balance.
Even though My Keychain is meant for youths, I believe they deserve a better quality than this amateurish effort. I'm sorry, but the narrative is barely coherent. How can a junior audience follow this choppy plot, remember the random characters, or feel immersed in the clunky dialogue? I already adjusted my expectations and didn't anticipate sophistication. An intelligible storyline should be the minimum standard for a BL drama. Yet, the pitiful writing doesn't even reach this low threshold.
In addition, the adolescent romance develops awkwardly. Although My Keychain tries to copy some familiar BL tropes, many scenes feel iffy and ineffective. The main characters have a barebones relationship and hardly know each other in a meaningful capacity. I like the adorable interactions around the dog, but their other bonding moments are weak. Look, I'm not asking for a complex connection or sizzling chemistry from this schoolboy romance. However, the BL material is meagre and not enough to feel satisfying.
The cast consists of young rookies who lack on-screen experience. I'll refrain from being too harsh, but the leads don't always nail their reactions or behave smoothly. Production-wise, My Keychain does a decent job in this department. The soundtrack is catchy and the camerawork looks capable. My primary complaint is the location choices. Most of the series is filmed outside a plain suburban neighbourhood, which doesn't seem very exciting or visually stimulating. There's a mundaneness to the setting that the series can't shake away.
My Keychain has several moments that show a glimmer of potential. Here and there, I enjoy a sweet exchange or cute reaction that sways my heart to write a favourable review. I also like the cozy ending that gives me warm, fuzzy vibes. However, the positive memories are fleeting, never lasting enough to make an impression. Instead, I usually feel confused, frustrated, and bored by the juvenile plot. Overall, My Keychain is a rough first effort for a BL series, dipping below average quality. I believe the story, romance, and dialogue could be written significantly better.
Summary
Juvenile story
My Keychain is a youth-oriented BL series that captures an innocent and wholesome love story. Unfortunately, it's tough to enjoy the incoherent writing, random characters, or awkward dialogue.
Meagre romance
This adolescent romance develops shallowly. The main characters have a barebones relationship and don't know each other in a meaningful capacity.
Rookie acting
The actors are young rookies and don't exude natural on-screen charisma. They need more experience to behave naturally and give smoother performances.
Happy ending
My Keychain has a happy ending as the leads solidify their relationship. It's a warm, fuzzy conclusion that will give you a cozy vibe.
Decent artistry
This series has a catchy soundtrack and capable camerawork. Most of the series is filmed in a plain neighbourhood, which looks mundane and doesn't stimulate visual interest.
47%
My Keychain is an adolescent love story aimed for a young demographic. This amateurish BL drama lacks a coherent narrative, a convincing romance, compelling characters, or clear dialogue.
My Keychain Episodes
Episode Guide
My Keychain has a total of 4 episodes. Each episode is around 9 to 16 minutes long. It is a short BL drama, and you can finish the entire series in around 45 minutes. My Keychain released its first episode on April 21, 2022 and ended the series on May 31, 2022.
Episode 1
Episode 2
Episode 3
Episode 4
My Keychain Information
Links
Esan Love Group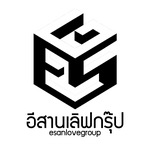 Esan Love Group is a Thai studio that made the 2022 BL series My Chain, its first foray into the Boys Love genre. This entertainment company has produced various music videos and non-BL videos in the past, aimed at an adolescent audience.