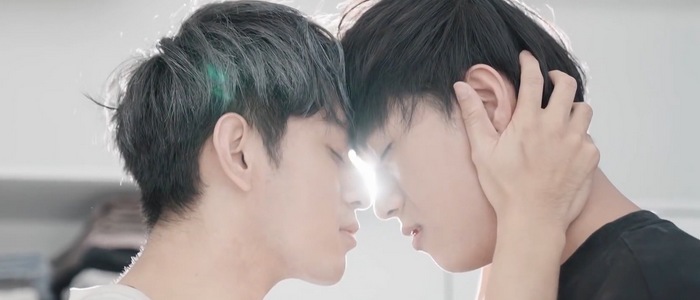 Our Memory Summary
Plot
What is the drama called?
那些年,我們
Where was this series made?
Taiwan
When was this drama released?
2020
How long is Our Memory?
Around 1 hour
What is the genre?
Romance
How would you describe this series?
Calm and gentle
How many episodes are in Our Memory?
4 episodes
How long is each episode?
Around 6 to 14 minutes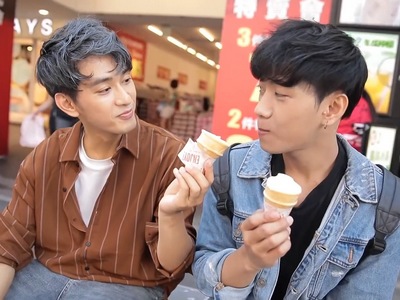 Xiao Le is a university senior who begins dating his younger classmate Su Wei. After graduating, Xiao Le takes a stab at an acting career and maintains a long-distance relationship with his boyfriend. Su Wei is faced with pressure back at home after his mother reacts poorly to their same-sex relationship. However, he hides these personal burdens from Xiao Le, not wanting to worry his boyfriend.
Later, Xiao Le and Su Wei move in together. However, the financial burden takes its toll on the couple. Xiao Le has to give up on his acting ambitions and takes on a delivery job. The job is stressful, and Su Wei worries that his boyfriend is sacrificing too much to keep this relationship afloat.
Our Memory Characters
Cast
Xiao Le Xiao Le (小樂) Xiao Le Instagram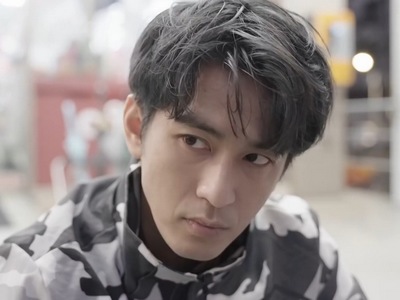 Xiao Le is an aspiring actor. In his university days, he is Su Wei's senior and the two of them become boyfriends. Xiao Le is willing to give up on his acting ambitions to stay together with Su Wei.
Su Wei Su Wei (蘇偉) Su Wei Instagram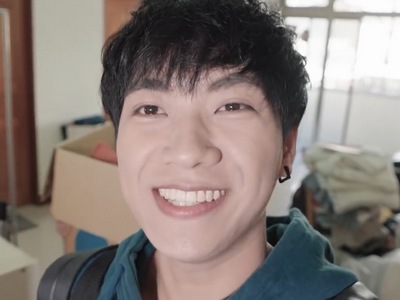 Su Wei is a university student. He is Xiao Le's junior and the two of them become boyfriends. Su Wei lives at home with his mother, who disapproves of his relationship with Xiao Le.
Cast highlights
Xiao Le's actor had a guest role in the Taiwanese BL drama, HIStory 2: Right or Wrong. He also starred in another 2021 BL series, Friend or Lover.
Our Memory Review
Review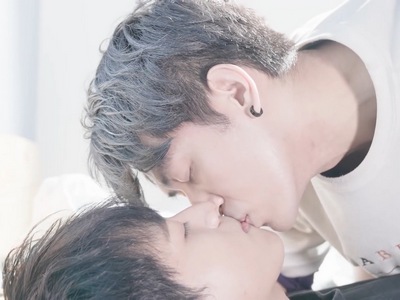 Our Memory conveys a relatable love story about an ordinary gay couple. Each episode introduces some tension and conflict in their relationship, which usually gets resolved with feel-good sentimentality. The series offers a positive message about how love prevails over any hardships, which is kinda cheesy, but it works for an emotional sap like me.
The storyline progresses at a fast, efficient pace, not wasting any time on filler scenes. This super short drama can be completed in just around 45 minutes. The short length is definitely its biggest drawback, limiting the scope of the plot development. Everything feels too condensed, skimming through all the intricate details that you need in good storytelling.
With that said, Our Memory still has a clear, concise, and coherent narrative. You'll be able to follow along with the plot, immerse yourself in the relationship drama, and enjoy a satisfying conclusion. There won't be many surprises in the story, which relies heavily on familiar clichés. If you watch enough BL, you'll recognize the numerous narrative tropes that play out exactly as expected. It's a predictable drama that coasts along in a safe, steady trajectory.
Xiao Le and Su Wei are a decent couple with some sweet, endearing moments sprinkled throughout the episodes. They have an authentic vibe, almost like a typical pair of boyfriends you might meet in real life. However, I wish they had more defined characterizations because their personalities don't go beyond being 'the actor' and 'the student'. Since the characters aren't fully fleshed out, it's hard to feel attached to them or their romance.
Our Memory is completely watchable, even though it might be too short and simple to leave a lasting impression. Nonetheless, it's a commendable first effort from Xiao Le's actor, who's largely responsible for producing this indie drama. Not only does he act in it, but he also writes the scripts, edits the episodes, and promotes them online. Putting together this full-fledged BL series, which rivals the quality of small studio operations, is an impressive feat.
Our Memory Episodes
Episode Guide
Our Memory has a total of 4 episodes. The first episode is around 6 minutes long, while the other episodes are around 12 to 14 minutes long. This is a short BL drama, and you can finish the entire series in under an hour. The first episode aired on October 20, 2020 and Our Memory ended on January 16, 2021.
If you like this BL series, be sure to subscribe to the Our Memory YouTube channel and offer your support!
Episode 1
Around 6 minutes
Episode 2
Around 12 minutes
Episode 3
Around 14 minutes
Episode 4
Around 14 minutes
Our Memory Information
Links