Red Balloon Summary
What is the drama called?
紅色氣球
Where was the series made?
Taiwan
When was the drama released?
2017
How long is Red Balloon?
Around 2 hours
What is the genre?
School romance
How would you describe the series?
Sad and bittersweet
How many episodes are in Red Balloon?
8 episodes
How long is each episode?
Around 10 minutes
Plot

Xia Zhi Chen is the star pupil in his high school, getting top grades and constant academic recognition. His father is the school board president, but that's mostly a cover to conceal his triad connections and shady activities. Zhi Chen tries to distance himself from the family business, preferring to lead an ordinary life. Contrary to what his father does for a living, Zhi Chen wants to become a lawyer in the future.
One day, Xia Zhi Chen meets a new transfer student in his school. Li Xiang Wen is a photography enthusiast who asks to take Zi Chen's picture. Later, the two of them discover that they are roommates who share the same dormitory room together. They initiate a budding friendship, led by Xiang Wen's sense of adventure and whimsical personality. He introduces Zhi Chen to new places and hobbies so that his friend isn't just stuck in a room studying all the time.
Unbeknownst to his classmates, Li Xiang Wen left his old school due to a sordid gay affair with his married gym teacher. This relationship ended poorly since his teacher refused to leave his wife for Xiang Wen. Eager for a fresh start, his past and his sexuality are kept hidden at the new school. However, Li Xiang Wen has started dropping hints around his new friend, hoping that Zhi Chen might reciprocate his advances.
While nobody dares to mess with Xia Zhi Chen due to his family connections, his high school has a massive bullying problem. Xu Yang, one of the gay students, is constantly teased by his classmates for his flamboyance. Although he raises this problem to the school authorities, the disciplinary actions are far too light. Those bullies continue to pick on Xu Yang, escalating in their cruel antics.
Years later, Xia Zhi Chen got married to a woman and started a family with her. However, their relationship ends in an emotional divorce. His marriage deteriorated from the moment Zhi Chen reunited with Xiang Wen. Although they hadn't kept in touch since their high school days, seeing each other again rekindled old feelings and wistful memories from the past. What happened between them, and why did their friendship not continue beyond adulthood?
Red Balloon Trailer
Red Balloon Cast
Characters
Zhi Chen
Edward Chen (陳昊森)

Xia Zhi Chen is a senior high school student who gets top grades and lots of academic recognition. His father is the president of the school board, while his mother passed away a year ago. Although his father has secret triad connections, Zhi Chen keeps his distance from this line of work. Instead, he spends most of his time studying and wants to become a lawyer in the future.
Edward Chen

Edward Chen (陳昊森) is a Taiwanese actor. He is born on August 2, 1996. His first BL project is the 2017 Taiwanese series Red Balloon. He also starred in Mermaid Sauna (2018) and the popular movie Your Name Engraved Herein (2020).
Xiang Wen
Jason Tauh (徐韜)

Li Xiang Wen is a new transfer student at Xia Zhi Chen's school. At his old school, Xiang Wen had a sordid affair with a male teacher. However, their relationship ended when the teacher refused to leave his wife for Xiang Wen. At his new school, Xiang Wen gets a fresh start and quickly befriends his dormmate Zhi Chen. Xiang Wen has an adventurous personality and loves taking pictures.
Jason Tauh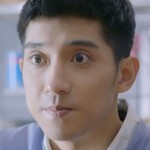 Jason Tauh (徐韜) is a Taiwanese actor. He is born on June 29, 1996. His first BL project is the 2017 series, Red Balloon. He also stars in the 2022 drama, HIStory 5: Love in the Future.
Supporting Cast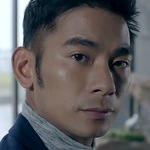 Xia Zhi Chen (Adult)
Che Liang (亮哲)

Li Xiang Wen (Adult)
Ken Hsieh (謝坤達)

Fang Ruo Lan
Beatrice Fang (方志友)

Xu Chu Qing
Ellen Wu (吳子霏)

Xu Yang
Xuan Yu Chen (陳玹宇)

Xia Tai Sheng
Joseph Hsia (夏靖庭)

Director Li
Joseph Hsia (夏靖庭)

Tai Shan
Brian Tong (湯學臣)
Cast highlights
The actor playing Xia Zhi Chen (Edward Chen) has embraced multiple Taiwanese BL productions early in his career. He starred in the 2018 comedy Mermaid Sauna as one of the three leads.
In addition, Edward earned recognition as the lead actor of the popular 2020 BL movie Your Name Engraved Herein. He gives a much improved acting performance in this movie, showing a lot of progress than his showing in Red Balloon.
Xiang Wen's actor (Jason Tauh) is the star of the 2022 Taiwanese BL series HIStory 5: Into the Future.
Red Balloon Review
Review

Red Balloon feels like the spiritual predecessor to the popular Taiwanese BL movie Your Name Engraved Herein in many ways. You'll notice many similarities, from the interchangeable themes to the nearly identical tones. Both stories explore poignant high school romances, led by a confused protagonist who struggles with his repressed sexuality. Plus, they feature the dreamy Edward Chen, whose character in Red Balloon could be copied and pasted into Your Name Engraved Herein.
If we must compare the two, Your Name Engraved Herein is superior with the bigger budget, better acting, and more nuanced storytelling. It's almost as if the movie drew inspiration from this BL drama, but perfected the plot with a professional polish. With that said, Red Balloon still stands firmly on its own merits. It portrays a solid love story, highlighted by intricate feelings, sensitive characters, and raw vulnerability.
The romance in Red Balloon has a good foundation, but it could've gone deeper. This series builds up the relationship between the main characters nicely. Many scenes depict their gradual attraction towards each other, so I'm convinced when they shift from friendship to affection. The problem is how the love story halts momentum just as their passion gets ignited. Red Balloon is like a rollercoaster ride that stops in the middle of its tracks right before reaching the highest point. I enjoyed where the journey was going, but I wanted to hit the climax!
Most of Red Balloon's narrative takes place in the past, where the two leads portray the teenage romance charmingly. However, I actually feel more invested in the present timeline, showcasing the older versions of the characters. Those scenes contained powerful emotions, rich with melancholy, vulnerability, and sexual tension. Plus, the adult counterparts share exciting chemistry with each other, even from their few scenes together. Ideally, I would've loved to see more interactions between them.
The best part about Red Balloon is its enchanting soundtrack, which elevates the drama significantly. Most BL series are lucky to find one decent song that makes an impression, whereas Red Balloon is like a continuous symphony of majestic melodies. Every piece of background music sounds epic, carefully curated to amplify the emotions in a particular scene. Even mundane moments are enriched by the beautiful ballads, adding a romantic flair as the characters exchange simple smiles and silent gazes at each other.
Red Balloon stumbles in a few moments where the storytelling isn't exactly smooth and could've been more refined. Nonetheless, it comes to a satisfying conclusion that hits all the right emotional notes. After the angsty drama blows over, I'm pleased by the happy ending attached to a positive message. Overall, Red Balloon has impressed me with its sentimental story, sympathetic characters, and sincere romance. Best of all, this enjoyable BL experience is accompanied by a perfect soundtrack, which resonates like magic to my ears.
Story
Sad story

The story in Red Balloon begins with Xia Zhi Chen as an adult, navigating an emotional divorce. We aren't watching a happy man content with his life, but someone who seems a little lost. It's sad watching his marriage fall apart, along with his lasting regrets over a teenage crush.
In the first episode, the detective reveals that Zhi Chen visits his old high school every month, just to stare at an empty field. Does that not show a lot about his state of mind? No, he doesn't have an affair or cheats on his wife. Instead, he spends his time reminiscing about the past, lamenting over the one who got away.
The rest of the story takes place in the past, exploring the teenage romance between Zhi Chen and Xiang Wen. The tone picks up, showing us the happier times between the two of them. However, it's always in the back of your mind that their relationship won't last. There's a lingering melancholy that stays with you throughout the series. You know that any bliss is momentary, gone by the time both characters are adults.
Bullying

The secondary subplot in Red Balloon is the school bullying, which is uncomfortable to watch for obvious reasons. To be honest, I thought this storyline was a bit repetitive. Every time Xu Yang appears, he's getting bullied again, and we don't learn anything else about his character. In the last episode, he randomly wins an award that we know nothing about until now. It would've been nice to actually highlight other facets of his life besides the bullying.
Nonetheless, Xu Yang's story definitely makes an impact. It's hard to overlook Episode 7's ending as his character takes his own life and jumps off the school roof. Miraculously, he survives the multi-storey fall without sustaining any serious injuries!? It's nice to know that at least gravity isn't homophobic. 🤕
I like Xu Yang because his character doesn't compromise himself to fit in with his tormentors. Even though the other students advised him to camouflage himself, Xu Yang wouldn't step back into the closet. He'd rather face the hardships than repress his identity, which is quite commendable.
Romance
Zhi Chen & Xiang Wen

The teenage love story between Zhi Chen and Xiang Wen progressed nicely for most of the series. It doesn't rush through their relationship, taking the time to establish the bond between them. Once the roommate moves out around Episode 5, their scenes become more intimate and you can feel the two of them growing closer.
The problem is that Red Balloon should've shown a stronger sense of urgency and expedited their journey. Considering Red Balloon only had eight short episodes, they needed to pair the leads together sooner. The current tempo was perfect if you had the luxury of time for your storytelling. Unfortunately, Red Balloon is a short series and cannot afford such a leisurely pace.
When Zhi Chen and Xiang Wen kissed in Episode 7, it felt like a milestone in their relationship. They were just about to embark on the next stage of their romance. Unfortunately, all development stops right after the first kiss. The dad shows up, erupts in homophobic rage, and puts an end to his son's freedom. Zhi Chen and Xiang Wen are then kept apart, never reuniting again until their adult years.
Their romance ends at such an unsatisfying point, because I wanted to explore the aftermath of their first kiss. I wanted to see Zhi Chen and Xiang Wen become boyfriends. I wanted to see the leads spend time together. There's more love story left to be told, and it's frustrating that we didn't get to see it.
Zhi Chen & Chu Qing

I like the actress portraying Xu Chu Qing and thought she put in a lovely performance. With that said, her storyline didn't make a significant impact and probably shouldn't have occupied so much time. At the very least, this romantic subplot could've been executed a lot more efficiently. She gives her love confession, he rejects her, and then let's move on.
The longer he dragged out his response to her love letter, the more awkward it became. This poor girl poured out her heart, and you're just ignoring her like, "What letter? 🤷🏻‍♂️" If you aren't interested in your friend, just tell her instead of turning this into a guessing game. "Do I reciprocate your feelings? I guess you'll just have to find out! 🤷🏻‍♂️" is NOT the correct response to a love confession.
Acting
Decent acting

The acting in Red Balloon was fine and I enjoyed the charming rapport between the two leads. Edward Chen (who plays Xia Zhi Chen) is very dreamy in this role, melting my heart every time he flashes that distinctive smile. A handsome young actor like him who's eager to pursue BL projects is like a dream come true. He can portray this same character archetype in ten different BL dramas, and I would watch every one of them without complaint.
With that said, Edward comes across as unsure of himself in some scenes. His emotions aren't as refined as you want them to be, appearing a little stiff or forced. He gives a much-improved performance in Your Name Engraved Herein than his inexperienced showing in Red Balloon.
Ending
Teenage heartbreak

Red Balloon has a happy ending where the two main characters reunite again in their adult years. However, their reunion is preceded by lots of heartbreak during their high school days. Zhi Chen's dad is traumatized after he sees his son kiss another man. He forces Zhi Chen to be homeschooled for the rest of the semester and orders his bodyguards to monitor every move. Poor Zhi Chen is effectively imprisoned inside his own house, unable to escape.
On Zhi Chen's birthday, Xiang Wen shows up outside his house. Zhi Chen begs his bodyguard to give them a moment together, so the two teens talk to each other across the gated walls. However, Xiang Wen has come to sever ties with Zhi Chen. He doesn't want to come in between Zhi Chen's relationship with his father.
In a farewell letter, Xiang Wen compares the two of them to balloons drifting in the air. He releases many red balloons outside Zhi Chen's window as a symbolic gesture of letting go.
Happy ending

After high school, Zhi Chen continues to care for his father, whose mental health has deteriorated. To appease his dad, Zhi Chen gets settled down with a woman and leads a straight lifestyle. As we already know, his marriage eventually falls apart. In the meantime, the father has also passed away.
During the ending, Xiang Wen arrives outside Zhi Chen's house on a motorcycle. A warm smile spreads across Zhi Chen's face, and there's an added spring in his steps as he goes to greet his companion. The two of them flirt coyly with each other. Zhi Chen thought Xiang Wen would've come to see him sooner. However, Xiang Wen was hesitant because he didn't want to come in between another marriage.
When Zhi Chen confirms that his divorce is finalized, Xiang Wen smiles and cheekily asks him out for dinner. Zhi Chen hops onto the motorcycle, and the two of them drive away together. Notably, the motorcycle is attached to a collection of balloons. The balloons aren't all red this time, but they're filled with different colours of the rainbow.
Ending review

The last episode features three iconic moments, which come together to form a powerful finale:
1.) The first moment is Xu Yang's speech in front of his school. After surviving a suicide attempt, he wins an award and marches onto the stage in his Sailor Moon costume. Xu Yang demonstrates a strong fighting spirit and states that he'll continue being himself, as he waits for the world to change.
2.) The second moment is the poignant farewell letter that Xiang Wen wrote for Zhi Chen. Xiang Wen describes how he felt a kindred connection with Zhi Chen when they first met. A pensive expression on Zhi Chen's face led Xiang Wen to think maybe this guy is the same as me. The two of them are like balloons, destined to never reach the highest point, but they still drift through the air in search of each other.
3.) Finally, the third moment was their reunion as adults. After the emotional anguish from their teenage years, Zhi Chen and Xiang Wen have found their way back to each other again. There are no secret feelings, past resentments, or anyone else coming between them. It's a hopeful conclusion where they're allowed to love one another freely and openly.
Ending explained

The red balloons are an important motif in this BL series, representing the freedom to be yourself. As much as the balloons want to soar freely, they don't have the power to fly to the highest point. Much like the balloons, the characters are held back by limitations, bounded by traditional norms in a conservative society. Zhi Chen and Xiang Wen don't have the freedom to love each other, both powerless in a restrictive atmosphere.
However, this BL series also remains hopeful that the balloons will find their way towards each other one day. As evidenced, the adult versions of Zhi Chen and Xiang Wen have reunited again years later. Zhi Chen regains his freedom once he forgoes the expectations of being the perfect husband or the dutiful son. No longer weighed down by the pressure to be straight, his balloon is freed and can fly higher than before.
The colourful balloons were a nice touch of symbolism in the final scene. The balloons are no longer just red, showing there isn't one uniform colour where everything must look the same. Instead, these balloons come in a diverse range of colours, much like the pride rainbow. The happy ending in Red Balloon indicates that the characters can be free, be unique, and be happy with whoever they love.
Red Balloon Episodes
Episode Guide
Red Balloon has a total of 8 episodes. Each episode is around 10 to 20 minutes long. The last episode is around 20 minutes long and also comes with a bonus scene after the ending credits. This is a short BL drama, and you can finish the entire series in under 2 hours. Red Balloon aired its first episode on May 10, 2017 and ended on June 28, 2017.
⭐ Best episode
Episode 6

Episode 6 features one of my favourite scenes in Red Balloon. It was an intimate heart-to-heart conversation between the two main characters in the middle of the night. Xiang Wen comes out as gay, finally revealing his secret past to his friend. Not only does Zhi Chen respond supportively, but he envies Xiang Wen for being brave and being himself. Zhi Chen also mentions his homophobic dad, who wouldn't be as understanding as Xiang Wen's parents.
Xiang Wen uses this opportunity to test the waters. He asks, hypothetically, whether Zhi Chen would come out if he liked guys. There was a thoughtful pause, followed by an ambiguous expression on Zhi Chen's face. The air almost seems still in the room. You wonder what his character is thinking right now and how he will respond to this very direct question.
A few moments later, Zhi Chen simply smiles at his friend and replies: "How would you like me to reply?" in a teasing way. Xiang Wen presses him for an actual reply, but Zhi Chen laughs it off without actually answering the question. It's an intimate and intriguing moment, leaving you curious about Zhi Chen's ambiguity.
😡 Episodes with triggers
Every episode

Honestly, almost every episode of Red Balloon is triggering in some capacity. We begin with an emotional divorce in the first episode, followed by incessant homophobic bullying in all subsequent episodes. The bullies are relentless in picking fights with the two gay characters. It gets especially bad in Episode 7, leading to Xu Yuan's suicide attempt. Plus, there is the homophobic father who threatens to SHOOT HIMSELF if his son is gay.
Whenever Xu Yuan gets bullied in school, one of his classmates would speak up in his defence. There's one particular female student who LEAPS OUT of her chair in every scene, just so she can tell the homophobes how horrible they are. Imagine being such a staunch LGBT ally that you cannot ~sit still~ every time you witness a gay classmate getting bullied. She stands for gay rights, literally! 😭
💋 Episodes with kissing
Episode 7

The only time Zhi Chen and Xiang Wen shared a kiss was in Episode 7. The two of them were sitting on the sofa and listening to music at Zhi Chen's home. Suddenly, the music player stops. Xiang Wen goes to check what's wrong, but he doesn't get up from his seat like a normal person would. Instead, he leans his entire body over Zhi Chen to reach the music player on the other side. In this compromising position, the two of them are touching groin to groin.
Zhi Chen loses his composure at this moment. Up until now, his character does a pretty good job at concealing his desires. However, the close physical contact makes Zhi Chen's heart skip faster, his eyes begin to wander, and the sexual tension is at an all-time high. Xiang Wen catches that yearning in his friend's eyes and initiates a kiss with him. Zhi Chen pushes him away at first. However, the kiss continues and Zhi Chen relaxes into it.
Unfortunately, Zhi Chen's father walks in on the two of them at this exact moment. He sees his son kissing, throws a big homophobic fit, and the rest of their relationship is history. 😥
💪🏻 Episodes with skin
Episode 1, 2, 5

Both the young and adult versions of Zhi Chen have shirtless scenes at the start of Episode 1. We also see Xiang Wen shirtless in Episode 2, and both leads shirtless again in Episode 5. These are all pretty short scenes that only last for a few seconds, so we get quick glimpses of their bare torsos.
There's also a skin-friendly swimming pool scene in Episode 5, where the class is getting swimming lessons at the pool. Since Zhi Chen's character is supposed to be sick, he doesn't participate in the swimming. Instead, he sits on the sidelines, fully clothed. 🤒
Oh my god, can you believe Red Balloon denied us the perfect opportunity to see Edward Chen in a speedo? Like, what the hell? You have a hot actor, a poolside scene, and a tight swimsuit. I don't know how you can add these amazing items together and get the BL equation wrong. Thankfully, Your Name Engraved Herein corrected this egregious offence and filled the universe with plenty of Edward Chen nudity.
Red Balloon Music
Music
框不住的愛
By: Evangeline Wong
Although all the music in Red Balloon is amazing, there's one particular song that stuns you with its beauty. If you've watched the series, you'll know exactly what song I'm talking about. It's the melody that always plays during the most important scenes, tugging at your heartstrings effectively.
Sung by Evangeline Wong, here's the translation of the English lyrics for Uncontainable Love (框不住的愛).
擋住異樣的眼光 堵上這世界的窗
Block out the strange looks. Cover up the windows in this world.
堆積成四面的框 這不是你的模樣
The four frames that are built up, this doesn't resemble you.
* 你戴上面具偽裝 偽裝怎麼樣堅強
You wear the the masked disguise, pretending to be strong.
* 但是留不住天堂 我知道不是想像 喔
But you cannot remain in utopia. Oh, I know it's not imaginable.
* 擁抱著同一片陽光 牽著手 我們
Embracing the same ray of sunshine, we're joined hand in hand.
* 是向著一樣的方向
We're headed towards the same direction.
* 別再讓愛徘徊 沒人天生失敗
Don't linger on love again. No one is destined to fail.
* 是與生俱來 存在就該存在
We're born this way. Our existence deserves to exist.
* 一道美麗光彩 大雨後的安排
A beautiful arch of rainbow, arranged after a heavy rainstorm.
* 是驕傲期待 是框不住的愛
We're proudly looking forward to an uncontainable love.
(* repeat x2)
Stay With Me
By: Maggie Fu
晚安 Goodnight
By: Evangeline Wong
Red Balloon Information
Links
Wildfire Entertainment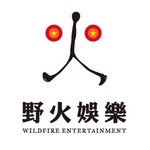 Wildfire Entertainment is a Taiwanese studio that made Red Balloon (2017) and Mermaid Sauna (2018). The studio has focused on non-BL projects since then.