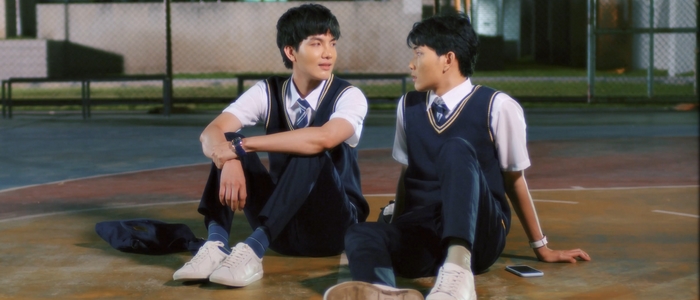 Second Chance is a Thai BL drama focused on a group of senior high school students. As they prepare for their final year before university, some characters take a chance to confess their feelings for each other. There's also a big bullying problem in the school, where a few vulnerable students are targeted by violent attacks.
With some beautiful camerawork, this visually impressive BL series suffers from an uneven story. The mediocre acting also needs more refinement. If you can overlook the flaws, there are a few magical moments in Second Chance that perfectly capture the essence of first love.
Second Chance Summary
What is the drama called?
Second Chance The Series จังหวะจะรัก
Where was the series made?
Thailand
When was the drama released?
2021
How long is Second Chance?
Around 4 hours
What is the genre?
School drama
How would you describe the series?
Deep and mature
How many episodes are in Second Chance?
6 episodes
How long is each episode?
Around 40 minutes
Plot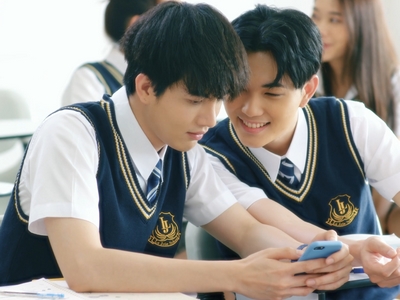 Paper, Sky, and Chris are good friends in their senior year of high school. Paper is the school council president, an exemplary student who studies hard and gets top marks in his classes. His best friend Sky is like Paper's right-hand man, always by his side wherever he goes.
From hanging out at school to sleeping over at each other's houses, the two of them are inseparable together. Although some female classmates make speculative remarks about their close bond, Paper and Sky are not actually a couple. Occasionally, Paper gets love confessions from other students, which makes Sky a little jealous.
There's a big bullying problem at school, initiated by an unruly student named Arthur and his henchmen friends. A common target of his physical abuse is Jeno, Arthur's ex-boyfriend. When Jeno enrolls in a self-defence class to protect himself, Chris is the one who trains him during one-on-one lessons. The two of them become closer, although Jeno seems quite reserved around Chris' openly forward advances.
Another bullying victim is Near, a smart but lonely student who doesn't have many friends in school. Near finds his escape through online gaming, where he does have an easier time making friends. He also works part-time at a board game café. Near gets along with his barista coworker M, although their friendship has remained platonic so far.
Lately, Arthur has escalated his bullying violence around the school. When Chris steps in to protect Jeno during an incident, he becomes a target for the bullies. Paper is fed up with this reign of terror, vowing to stop all the bullying at his school.
Second Chance Cast
Characters
Paper Tong Thanayut Thakoonauttaya (ธนายุทธ ฐากูรอุตตญา) Tong Instagram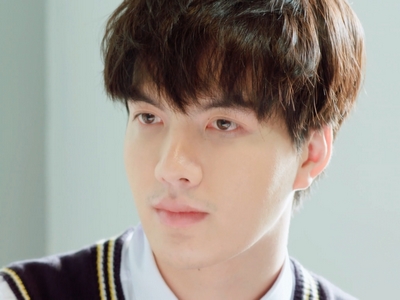 Paper is the president of the school council. A diligent student, Paper gets top marks in classes, loves to study, and sometimes even chastises the others around him for not taking school seriously. He is great friends with Sky and Chris. Paper plans to study medicine or science at university.
Sky Fluke Chinnathan Rojrawee Thanakun (ฟลุ๊ค ชินธัณย์ โรจน์รวีธนากุล) Fluke Instagram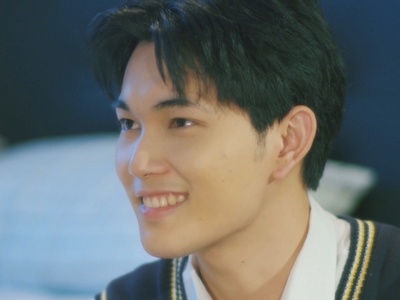 Sky is a high school student with a friendly and playful personality. He is best friends with Paper, but takes school more lightheartedly and prefers to play games instead of studying all the time. Sky especially loves to play Jenga. A while ago, his father passed away and Sky still misses him from time to time.
Chris Mawin Tanawin Duangnate (ธนาวินท์ ดวงเนตร) Mawin Instagram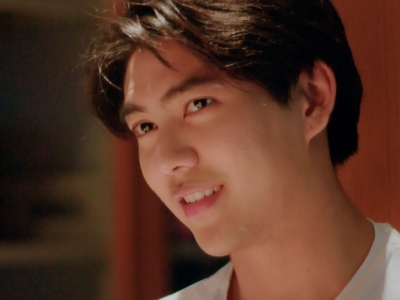 Chris is a high school student who excels in sports, music, and his studies. However, he is a bit lazy and has a tendency to underachieve in school. Chris has a cheeky personality and loves to crack silly jokes to make his friends laugh. He has developed a crush on Jeno, even stepping in to protect him from the school bullies.
Jeno Run Kantheephop Sirorattanaphanit (กัณต์ธีภพ ศิโรรัตนพาณิชย์) Run Instagram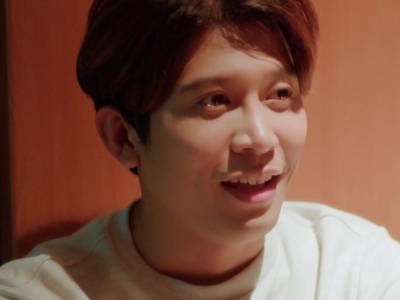 Jeno is a high school student getting bullied by his ex-boyfriend Arthur. To protect himself, Jeno wants to start taking self-defence lessons and learn Muay Thai. He has a good relationship with his older sister Geneva, who is very supportive of him. A quiet and subdued guy, Jeno is initially put off by Chris and his very assertive flirting style.
Near Games Nanthipat Sirorattanaphanit (นายนันทิพัฒน์ ศิโรรัตนพาณิชย์) Games Instagram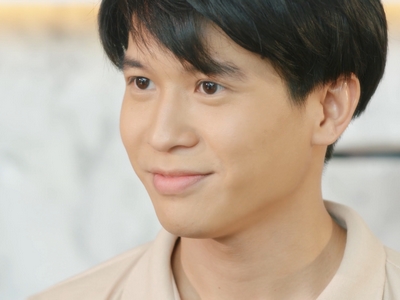 Near is a lonely high school student who doesn't have a lot of friends. Although he gets good grades at school, his other classmates resent him. Near likes to play an online video game, where he has an easier time socializing and making friends. After school, he works a part-time job as a barista at a board game café.
M Nine Theepop Phanitprasert (ธีภพ พานิชประเสริฐ) Nine Instagram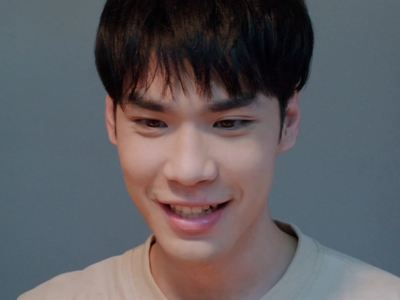 M is a barista who works at the same board game café as Near. He has graduated from high school already. Unbeknownst to Near, M plays the same online video game as him, where the two of them frequently chat. It's clear that M has feelings for Near, although their relationship hasn't gone beyond platonic coworkers so far.
Supporting Cast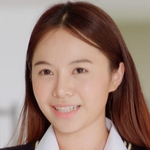 Geneva
Minty Chuthikan Chawasathienphong (ชุติกาญจน์ ชวเสถียรพงศ์)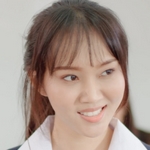 Rose
Pangpond Potchana Lert Chomphu (ปังปอนด์ พจนา เลิศชนะชมภู)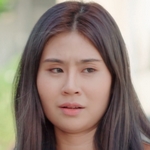 Daisy
Pimpim Nara Chitrat (นารา จิตรัตน์)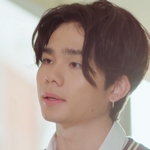 Arthur
Nice Pitayut Orsuwan (พิทยุตม์ ออสุวรรณ)
Cast highlights
You may have recognized several familiar faces from the Thai BL series TharnType, including the actors playing Paper, Chris, and Jeno.
Also, the actors playing Jeno and Near are actually brothers, who both appeared in Thai drama With Love together.
Second Chance Review
Review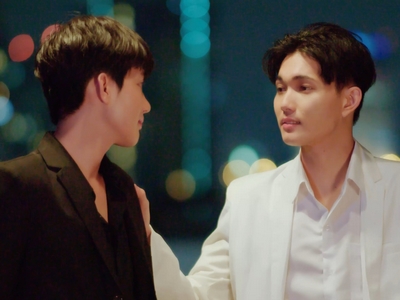 The beginning of Second Chance didn't fill me with a lot of confidence. From the first few scenes alone, I had a bad first impression of the acting on display. The characters are not introduced smoothly, making them difficult to distinguish. Plus, some of the lighthearted comedic moments really didn't land, and I already cringed many times from second-hand embarrassment. This was not a promising start for a BL series.
However, Second Chance grew on me and made improvements as it progressed. After a clumsy start, the characters and their relationship dynamics become more defined later on. It helped that the actors settled into their roles comfortably, offering better performances than before. Plus, there are some sweet, wholesome moments in the two main romances. Paper and Sky shared a fantastic vibe in the first half of the series, while Chris and Jeno came together strongly in the second half.
Despite these improvements, Second Chance still feels lacklustre as a drama. The storytelling doesn't feel sharp, wasting time on meaningless scenes that add nothing to the narrative. Some of the interesting plots don't receive enough development, while the boring storylines get too much focus. The relationship between the baristas was a poorly written flop. They should've just scrapped this unnecessary couple and used the extra time to polish the other two romances instead.
There's an understated visual artistry in Second Chance that I want to highlight. This series is distinguished by its warm, romanticized aesthetic, which it achieves through a combination of soft-focus shots, stylized colour grading, and beautiful scene composition. The scenes almost have a dream-like ambience to them, which can really help to establish the mood at times. For a low-budget production, the visuals are quite pretty, and you'll notice some thoughtfulness put into how they frame or angle certain scenes.
Second Chance shines brightly on a few rare occasions, where all its cinematic elements come together. Near the end of Episode 3, Paper and Sky share a dreamy moment emphasized with a soft soundtrack, intimate camera angles, and pulsating chemistry between the actors. The atmosphere felt magical, capturing the tenderness of first love perfectly. If this same energy had been present in all the episodes, Second Chance could've developed into a really special series to watch.
Story review
Weak story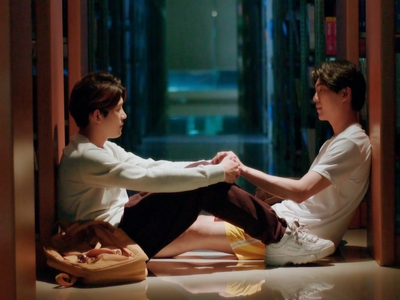 We've seen so many school romances in BL that a premise like Second Chance doesn't really inspire excitement. Nonetheless, there could've been potential for some interesting stories, but the drama just never materialized. The absence of a main storyline is a problem, making this series feel like it's just a series of relationship scenes stringed together.
The school bullying was the closest thing to an overarching narrative, even though its execution was fairly flawed. The excessive amount of bullying was almost overkill in the first episode, making you think it will be a prominent storyline in the series. But then the conflict got quickly resolved in the next episode, so it didn't amount to much. Even though Arthur appeared later in the series and threatened to cause trouble, he never had much impact again.
Everything else that happened in Second Chance felt like side stories. Maybe they were good moments for character development, but none were significant enough to carry the main plot. After the second episode, there didn't seem to be a plot to follow along anymore. The rest of the episodes were just about the three couples and their annoying relationship drama, which wasn't enough to be compelling.
Second chances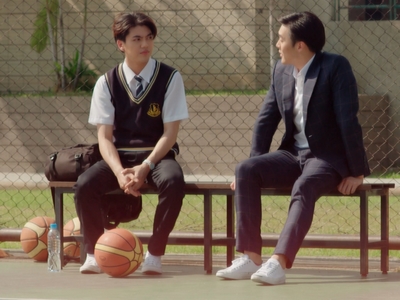 A common theme across all three couples is that they failed during their first love confession. Paper reacted terribly after Sky had kissed him. Jeno reacted terribly after Chris declared his love in public. Near reacted terribly after realizing M had been flirting with him online. None of these romances went smoothly on their first go, encountering hiccups that prevented the couples from getting together.
The "second chance" in the series title refers to how these couples gave love another try, even after their initial failures. Just because someone rejected you the first time, they can still change their minds during the second time. As long as you show your sincerity, and prove that you're serious about your feelings, you might win over the other person and get them to reconsider.
In Episode 5, Chris and his teacher had a conversation that touched on this exact theme. The teacher encouraged Chris not to give up on his crush, because some relationships are dependent on these second chances. I guess it's kind of a good message, along the lines of: "If at first you don't succeed, try and try again." Or in other words, keep annoying them until they agree to go out with you!
Romance review
Sweet romances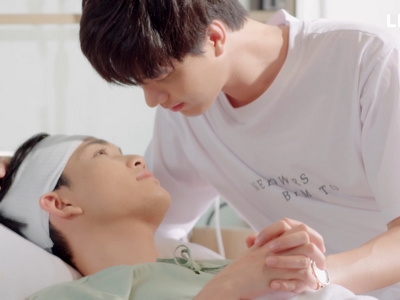 The romances in Second Chance were sweet, although they might feel infuriating at times. I thought the Paper and Sky relationship was building up nicely in the first half, but then his reaction after the kiss was too harsh and seemed out of proportion. Afterwards, Sky got into a random accident and spent the rest of the series in a hospital. That really killed the mood for any romance.
The Chris and Jeno relationship ended up being pretty satisfying, even though it took too long for Jeno to open up. When Chris is so overly invested in this relationship and Jeno is so overly resistant, it doesn't create the best dynamic. I get that he's traumatized by his abusive ex and doesn't want to rush into a relationship. However, the character felt flat and his sole defining trait was being a victim of bullying. To be fair, Jeno seemed more likable once he relaxed in the last two episodes. By the end of the drama, I enjoyed the rapport that he built up with Chris.
As for the romance with Near and M, the drama between them was so dumb. We want cute moments from BL couples and not these petty arguments over nothing. Their romance was all over the place, arguing about game aliases in one moment and then making a big stink over why Near got hired. None of their drama felt engaging and the couple was totally unnecessary to the plot.
Acting review
Mediocre acting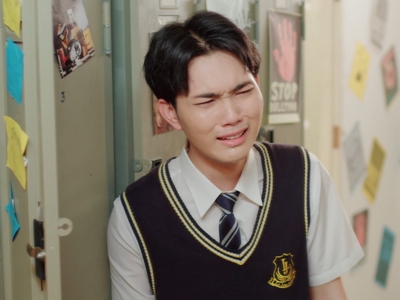 The acting in Second Chance isn't the strongest, especially in the beginning when I wasn't familiar with the characters and their performances really threw me off. The two leads were a little shaky in some places. Out of everyone, I think the actor playing Chris was the most consistently okay, showing versatility in both comedic and dramatic scenes.
Oh, and the actress playing Rose was WAY TOO MUCH for me. I know her character is supposed to have a zany personality, but she overdid it in her exaggerated expressions and spastic mannerisms. I need her to dial it down at least a few notches.
Ending review
Happy ending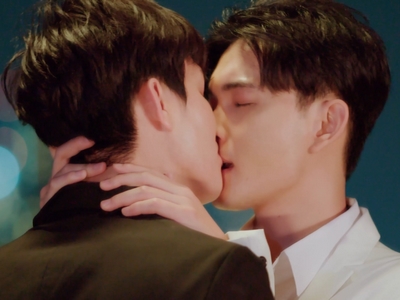 Second Chance has a happy ending with all three couples embarking on romantic relationships. I mean, this ending was pretty expected with no surprises whatsoever, but I liked this completeness as all the storylines wrapped up neatly. This was a simple, sweet, and sentimental ending that felt appropriate for the tone of the series. They all succeeded in their second chance at love, hooray!
One detail that I really liked is how Jeno would NOT let Arthur have his redemption moment in the finale. The bully apologized and had a contrived change of heart at the last minute, but Jeno was not buying it whatsoever. He laid out an awesome smackdown on his ex-boyfriend, basically telling him to stuff himself. There's no way Jeno should've forgiven Arthur after the way he was treated, and this is the one relationship that doesn't deserve a ~second chance~.
Analysis
Best character
Sky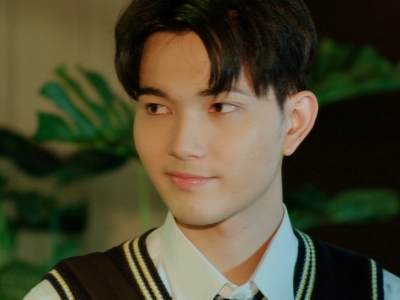 Honestly, all the characters in Second Chance annoyed me at one point or another. I found Paper too self-righteous, Chris too overeager, and Jeno too standoffish. Ultimately, I picked Sky as the best character.
However, I'm not completely happy with him either. Sky was way too much of an idle bystander when his classmates were getting bullied around him. In comparison, Paper and Chris (and even Jeno himself) actually took action to stop the problem. All the main characters in Second Chance have their own strengths and flaws, so there are certain instances where I liked Paper, Chris, and Jeno relatively more.
Here are several endearing qualities that I liked about Sky:
There was a scene where Paper was chastising Chris for not doing his homework, but he was being a dick about it. Sky's tone was much more sensitive, finding a good balance between being a friend and being concerned.
I like that he's the only one who calls out Paper when his friend is being a total square. On multiple occasions, he would tease Paper for being too serious, just trying to get him to loosen up a little.
I felt bad for Sky when he got rejected after the kiss. Then, he was hospitalized afterwards, so it felt like the poor guy couldn't catch a break.
His weird obsession with playing Jenga is a cute little quirk. It's this type of trivial detail that adds a bit of personality to a character.
Highlights
The movie posters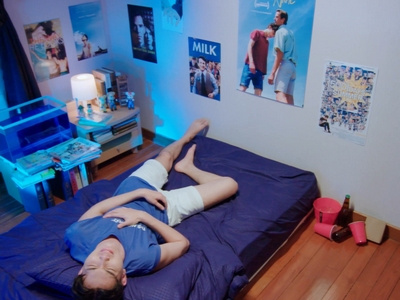 One minor detail that I really liked is how each character's bedroom is decorated with various movie posters. Most notably, there are quite a few prominent LGBT movie posters on display, including Milk, God's Own Country, Call Me By Your Name, Those People, among many others.
These references are not something that a lot of BL dramas do. Usually, what happens is they would use this as an advertising opportunity and plug other BL series from their own network. 😅 So, I thought this was a pleasant surprise from Second Chance. It was a nice personal touch, like they were paying tribute to some of the great classics in gay cinema and celebrating them.
Triggers
Bullying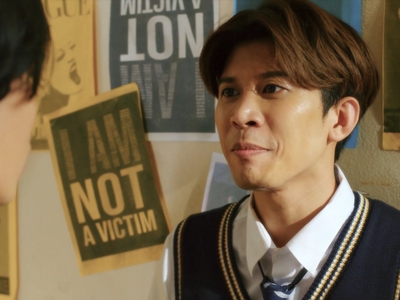 Second Chance is overloaded with bullying scenes at the beginning, which becomes violent and isn't always comfortable to watch. Some schools have a zero-tolerance policy towards physical violence, but this is NOT the case here. Arthur is allowed to waltz back into the school and torment the students again after his suspension period is over. He was still threatening to make Jeno's life miserable, but suddenly had a last-minute change of heart in the final episode, which should convince nobody.
Usually, bullying and homophobia go hand-in-hand in BL dramas, but that isn't the case here. Surprisingly, there are no traces of homophobia in Second Chance, which I'm pretty sure is an intentional choice. Even the bully himself is gay. This is kinda refreshing in a way.
Speaking of bullying, there is a memorable scene where Jeno gets bullied at school and is pressed against a wall filled with anti-bullying posters. The social commentary is quite pointed and it got a wry chuckle out of me. I see what you did there, Second Chance. 😏
Feedback
The female characters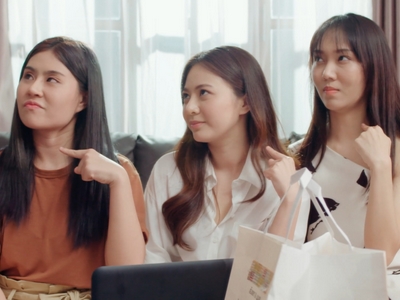 This is mostly directed at Rose, but I really wished the female characters in Second Chance were a little less…cringe. They toned down slightly later on, but these girls were full-on caricatures at the beginning. Shipping your male classmates together is lewd and tacky, especially when you're being SO obvious about your conversations.
It's like taking the mindless banter that I normally see on Tumblr or Twitter and then having them recited by real-life characters. Their scenes are overflowing with second-hand embarrassment. 😳
Second Chance Episodes
Episode Guide
Second Chance has a total of 6 episodes. Each episode is around 40 minutes long. The last episode is around 45 minutes long. It's a medium-length BL drama, and you can finish the entire series in around 4 hours.
⭐ Best episode
Episode 3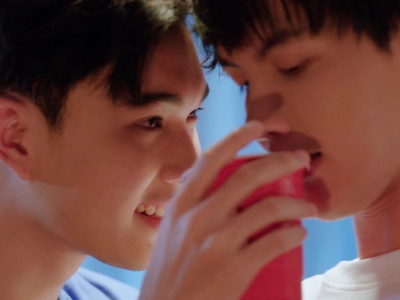 Episode 3 was the best episode of Second Chance, mainly because of that extended scene between Paper and Sky in the bedroom. It was a really atmospheric scene with the gentle music, the delicate camerawork, and a romantic spark between the characters. We have been building up to this climactic moment for the past three episodes. Everything just came together so wonderfully, culminating in a long-awaited kiss between these two friends.
Even though Sky reciprocated during the kiss, he seemed anxious and quickly retreated away. The episode ends with a lot of uncertainty about where Sky and Paper's relationship stands.
💕 Most romantic episode
Episode 6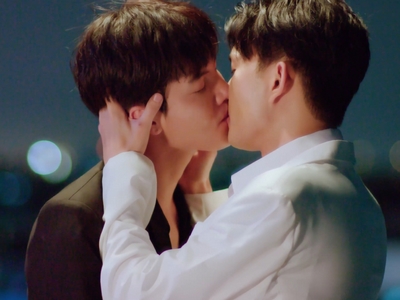 Episode 6 featured the high school prom, where all three couples found their way to each other regardless of any previous drama. Near and M made up, while Chris and Jeno spent a lovely prom evening together. Even though it didn't seem like Sky was going to show up at the prom, of course he made an appearance near the end. The episode finishes with Paper and Sky sharing an affectionate kiss.
😭 Tearjerker episode
Episode 5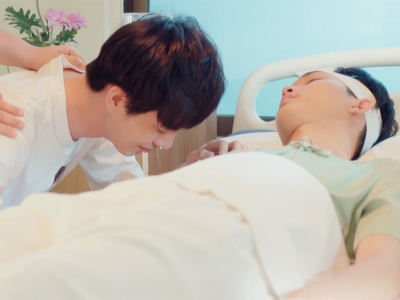 Episode 5 begins with an unconscious Sky hospitalized after his off-screen motorcycle accident. Confronted by the possibility of losing him forever, Paper is devastated and bursts into tears. He cries again after reading a letter penned by Sky before the accident. All these scenes felt like very deliberate ploys to tug at your heartstrings, but I guess they were effective.
💋 First kiss episode
Episode 3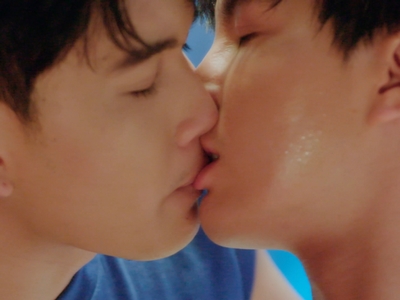 Paper and Sky share their first scene at the end of Episode 3. The two of them had been dancing to music and getting happily drunk in the bedroom. Sky becomes increasingly tactile, brushing his hand against Paper, which isn't met with any resistance. Seizing the opportunity, he initiates a passionate kiss between the two of them.
💪🏻 Episodes with skin
No episodes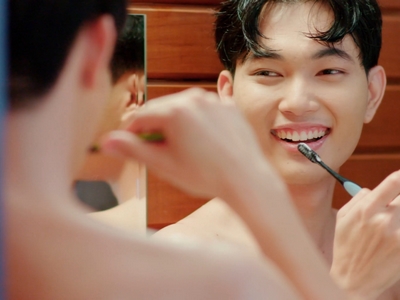 The characters never get fully shirtless in Second Chance. On a few occasions, the actors might be topless during the scene, but the camera angles aren't friendly and you don't see anything.
👨🏻‍🤝‍👨🏻 Episodes as a couple
Episode 5, 6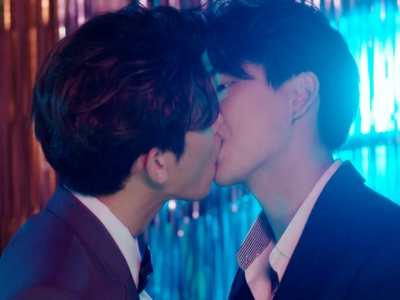 Chris and Jeno become a couple in Episode 5, after Jeno finally warms up and reciprocates his advances. It's pretty cute watching the roles reverse and Jeno is the one who flirts with Chris rather bashfully. The other two couples end up together in Episode 6 during the high school prom.
Second Chance Behind the Scenes
Second Chance Information
Links
MFlow Entertainment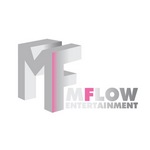 MFlow Entertainment is a Thai BL studio that made Ai Long Nhai (2022). Its portfolio also includes With Love (2021), Second Chance (2021), and Coffee Melody (2022).
Director
Nut Nutthachai Khrueasena (นัท ณัฐชัย เครือเสนา) is a Thai director. His first BL project is Second Chance (2021). He also directed Coffee Melody (2022).