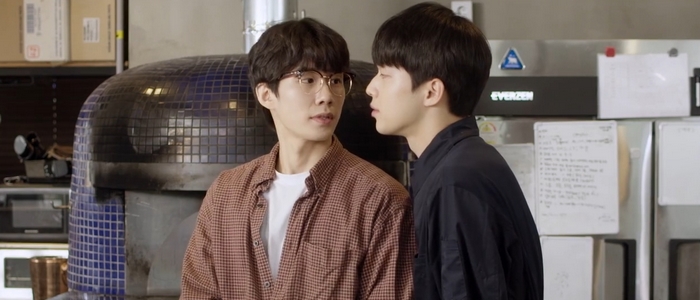 To My Star is a Korean BL drama about a famous celebrity who goes into hiding after he's rocked by a public scandal. In his hideout, he gets acquainted with his new roommate, an ordinary man who leads a modest, unassuming life. As they spend time together, a romance blossoms between these two roommates from very different walks of life.
Carried by an energetic lead actor, To My Star puts a fun, vibrant spin to a classic and familiar love story. The plot plays out exactly as you'd expect, but it remains enjoyable nonetheless. Overall, this BL series feels solid and well-rounded in every aspect.
To My Star Summary
What is the drama called?
나의 별에게
Where was the series made?
South Korea
When was the drama released?
2021
How long is To My Star?
Around 2 hours
What is the genre?
Romance
How would you describe the series?
Deep and mature
How many episodes are in To My Star?
9 episodes
How long is each episode?
Around 15 minutes
Plot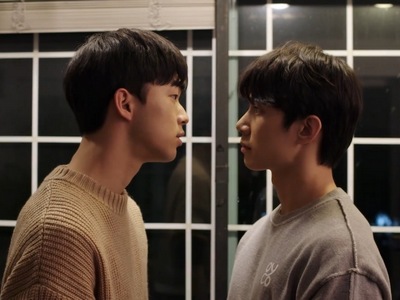 Seo Joon is a famous actor who faces scrutiny after a controversial video clip surfaces, implying that he assaulted his fellow celebrity friend. Going against his agent's advice, Seo Joon refuses to clarify the situation and remains secretive about what happened during the fight.
Due to the onslaught of media speculation, he decides to keep a low profile and goes into hiding at his agent's apartment rental. This is where he meets Ji Woo, his new roommate, and the two of them will live together for the time being.
Unlike the famous Seo Joon, Ji Woo is simply an ordinary man who cares little about the celebrity world. Employed at his friend's café, he is actually a talented chef, but his culinary skills often get overlooked due to his unassuming background.
Seo Joon and Ji Woo have their first meeting at the café. Unfortunately, Seo Joon makes a bad first impression because he's dismissive towards the food that Ji Woo prepared. Later on, the two of them meet again at their shared apartment, but Ji Woo is still annoyed and doesn't welcome his new roommate warmly.
While Ji Woo would've preferred if they led separate lives, Seo Joon seems determined to befriend his roommate. At first, they clash over their vastly different personalities. Seo Joon is full of enthusiasm and zeal, while Ji Woo is much more low-key and apathetic.
Nonetheless, Seo Joon genuinely enjoys Ji Woo's companionship, even applying for a job at the café so they can spend more time together. As the two roommates now become coworkers, Ji Woo might be forced to admit that Seo Joon is slowly winning him over.
To My Star Trailer
To My Star Cast
Characters
Seo Joon
Son Woo Hyeon (손우현)

Seo Joon is a popular actor who recently faced some controversy over his alleged assault. As he hides from the media attention, Seo Joon takes an eager interest in his new roommate Ji Woo. Full of vivacious energy, Seo Joon enjoys being spontaneous and likes to do whatever is on his mind.
Son Woo Hyeon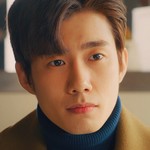 Son Woo Hyeon (손우현) is a Korean actor. He is born on November 30, 1989. His first BL project is the 2021 series, To My Star. He reprised his role in the 2022 sequel, To My Star 2: Our Untold Stories.
Ji Woo
Kim Kang Min (김강민)

Ji Woo is a humble and ordinary chef who works at his friend's café. He has a bad first impression of Seo Joon and doesn't care about being in the presence of a famous celebrity. Ji Woo doesn't lead a particularly dynamic life outside of work, but that was until Seo Joon arrives and takes him on a whirlwind adventure.
Kim Kang Min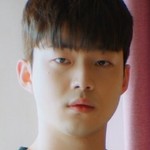 Kim Kang Min (김강민) is a Korean actor. He is born on December 2, 1998. His first BL project is the 2021 series, To My Star. He also appeared in the 2022 sequel, To My Star 2: Our Untold Stories.
Supporting Cast

Hyung Ki
Kong Jae Hyun (공재현)

Pil Hyun
Jeon Jae Yeong (전재영)

Ho Min
Kim Jin Kwon (김진권)

Yoon Seul
Han Ji Won (한지원)

In Woo
Jo Han Joon (조한준)
Cast highlights
The actor playing Pil Hyun's character also appears in Where Your Eyes Linger, playing the exact same role except that he's a high school student. There's no direct connection between the two BL dramas, however.
To My Star Review
Review

If you have watched any romantic comedy between a famous celebrity and an ordinary civilian, then To My Star probably feels very familiar. This is a perfectly serviceable BL drama, even though it doesn't really do anything new or innovative with the premise. Without watching a single moment of the show, you can probably guess how it starts, how it ends, and what happens in between. There may be a few twists here and there, but the storyline never veers too far away from expectations.
Of course, there's nothing wrong with a story that feels familiar. For the most part, To My Star is still pretty fun to watch. The series moves along at an energetic tempo with some juicy drama to keep you entertained. At times, the story does fall a little short and feels clunky in some places. With a more polished script, To My Star could've worked out a few minor kinks in the storytelling and become thoroughly enjoyable.
Romance
Seo Joon and Ji Woo

The romance was mostly enjoyable with some cute scenes between the couple. It peaked towards the end after Seo Joon and Ji Woo officially got together. At times, Jin Woo acted a little too cold and callous towards Seo Joon, especially in the beginning. His grouchiness kind of ruined the romantic atmosphere.
With that said, Ji Woo could also be surprisingly intimate at times. One moment that stood out for me was when he grabbed Seo Joon's hand and started sucking on his finger. 👅 It was actually a very innocuous gesture in the grand scheme of things, but I gasped a little when that happened. Who knew Ji Woo could be so kinky tender? Oh my… 😲
Acting
OK acting

Seo Joon was lively, charismatic, and vivacious. He was cast well and his actor brought a great spark of enthusiasm to every scene. My attention tends to gravitate towards him whenever he appears on screen.
In contrast, Jin Woo's actor was lacking in energy. I get that Jin Woo is supposed to be a very reserved character, but the performance was just too dull and low-key.
The difference between the two actors was especially noticeable when they shared a scene together. If Seo Joon's energy level was at an enthusiastic 10, then Ji Woo's energy was probably hovering between a 2 and a 3. They just didn't seem to vibe in the same way. I almost wanted to buy the actor a cup of coffee so that he'd come to life a little bit more!
Best Character
Seo Joon

For me, the most memorable part about To My Star is Seo Joon's character. The actor playing him (Son Woo Hyuen) is very enthusiastic, displaying an exuberant energy that is evident in all the scenes. He has a noticeable presence with his excitable personality, his boyish grin, and that little extra spring in his steps. His character was essential to setting the tone, the mood, and the pacing of this entire series.
Skin & Nudity
No nudity

Early on, there's a scene where Ji Woo takes a shower, but the camera angle is positioned in a way that you essentially see nothing. He also accidentally exposes himself in a bathrobe, but again you don't see anything. Any other BL drama would've used this opportunity to showcase some skin, but all forms of nudity were deliberately hidden in To My Star.
Triggers
Blackmail

Towards the end of the series, Seo Joon is blackmailed over his sexuality. The blackmailer is condemned for his actions and suffers some consequences, but ultimately got a nice payday for being a scumbag.
Highlights
The last scene

My favourite part was probably the last scene with them kissing in bed. I picked this scene because it's the one where Seo Joon and Ji Woo resembled most like a couple. They were flirty, playful, and a little tactile. There was a very sweet atmosphere between the two of them, something that I wanted to see more of during the series.
Plus, it's reassuring to see that Ji Woo looks happy, comfortable, and reciprocal in this relationship. I feel hopeful about the two of them lasting as a couple, and it's a really nice way to end off the show.
Feedback
The scandal storyline

The storyline between Seo Joon and his celebrity friend In Woo was kind of a letdown. This series began with the mystery of why In Woo got attacked, and I thought that maybe Seo Joon was covering up some big and explosive scandal. One of my theories was that In Woo might be Seo Joon's ex-boyfriend, and they got into some sort of lover's quarrel that he desperately wanted to conceal.
But then, the truth came out and it was…totally boring? Oh, so it was just an ordinary pub brawl. 🥱 If this storyline wasn't going to have a juicy resolution, then I wished they allocated the time to some more interesting plots instead.
Ending
Happy ending

It seemed like a pretty happy fairy-tale ending where our two leads got together and lived happily ever after. Realistically, shit would hit the fan if the tabloids ever got wind of a celebrity's secret gay romance in South Korea of all places, but To My Star isn't ready to delve into that kind of storyline. And I'm okay with that! It's a piece of fiction, after all. A BL drama doesn't have to resemble too closely to real life, and I'd rather have this happy, blissful ending.
Jin Woo and Hyung Ki

With that said, not all the storylines ended happily. The friendship between Ji Woo and Hyung Ki was effectively over from the moment the blackmail took place. Although I can't defend Hyung Ki's actions, at least I understood his motivations. He really needed the money to help his family, and blackmailing a rich celebrity was one of his few options under desperate circumstances. He shouldn't have done it, but I understood why he did it.
I actually liked that they didn't repair their relationship by the end of the series, with Ji Woo simply stepping away from his toxic friend and cutting him out of his life. What Hyung Ki did was so unforgivable and there was just no way he could be redeemed. Although it's a little sad that Ji Woo lost a friend (and his job) in the end, it was the ending that made the most sense.
To My Star Episodes
Episode Guide
To My Star has a total of 9 episodes. Each episode is around 12 to 16 minutes long. The last episode is around 18 minutes long. This is a short BL drama, and you can finish the entire series in under 2 hours.
⭐ Best episode
Episode 4
My favourite episode in To My Star is Episode 4, where Ji Woo is finally starting to warm up to Seo Joon. We see them work together, play basketball, and share a heartfelt chat in the middle of the night. It's the episode where we get to know both characters much better as individuals, including their hopes, fears, and aspirations.
💕 Most romantic episode
Episode 9
Seo Joon and Ji Woo spend a lot of time together in Episode 5, including that memorable moment when Ji Woo sucked on Seo Joon's finger. Episode 9 is probably the most romantic episode overall, and the two characters go into total boyfriend mode after they get together.
😭 Tearjerker episode
Episode 8
To My Star reaches its emotional climax in Episode 8, where Seo Joon basically gives Ji Woo an ultimatum about their relationship. At first, Ji Woo denies his feelings and Seo Joon leaves him, but they both come back to each other in the end.
💋 First kiss episode
Episode 5
Seo Joon and Ji Woo share their first kiss at the end of Episode 5 during a party. Seo Joon was the one who initiated the kiss, although his advances aren't nicely received. Unbeknownst to them, this kiss was also secretly photographed, and used as blackmail later in the series.
👨‍❤️‍💋‍👨 Episodes with intimacy
Episodes 8 & 9
The characters kiss again at the end of Episode 8 during a very emotionally charged moment. After becoming a couple, Seo Joon and Ji Woo kiss at the end of Episode 9 before sharing a physically intimate scene together.
💪🏻 Episodes with skin
None
There are no shirtless scenes in To My Star, although you do see a foggy mirror reflection of Ji Woo taking a shower in Episode 1.
👨🏻‍🤝‍👨🏻 Episodes as a couple
Episode 9
Seo Joon and Ji Woo only spend one episode together as a couple in Episode 9. However, they make up for lost time and have a lot of cute scenes together as boyfriends!
To My Star Behind the Scenes
To My Star Information
Links
Energedic Company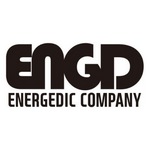 Energedic Company is a Korean BL studio that made the series To My Star (2021) and its sequel To My Star 2: Our Untold Stories (2022).
Director
Hwang Da Seul (황다슬) is a Korean director. She is the director of To My Star (2021) and its sequel To My Star 2: Our Untold Stories (2022). In addition, she directed the Where Your Eyes Linger (2020) and Blueming (2022).