Want to See You is a Vietnamese BL series about a blind protagonist. After an accident, the main character loses his vision and requires long-term assistance. He hires a caretaker to look after him, but they clash over their headstrong personalities. The two leads must navigate emotional trauma, explosive family melodrama, and a volatile romantic relationship.
Occasionally, Want to See You displays powerful insights about living with vision impairment. The story portrays poignant emotions, moving exchanges, and the authentic struggles of having a disability. Yet, the outrageous plots and despicable characters often overpower the sentimental moments. Also, this messy BL series indulges in homophobia, misogyny, ableism, and many toxic tropes.
Want to See You Summary
What is the drama called?
Muốn Nhìn Thấy Em
Where was the series made?
Vietnam
When was the drama released?
2022
How long is Want to See You?
Around 5 hours
What is the genre?
Romance
How would you describe the series?
Spicy and romantic
How many episodes are in Want to See You?
14 episodes
How long is each episode?
Around 15 to 25 minutes
Plot

Thach is a wealthy restauranteur who lost his vision in an accident a while ago. Since then, he has stayed in the house all day, sulking about his disability. His ex-girlfriend Linh checks up on him and pretends to show concern. However, she only cares about going after his fortune, especially his restaurant chain. Linh believes she's entitled to run his businesses. Yet, Thach refuses to sign the documentation and hand over the ownership.
Recently, Linh hired a carer to look after Thach. Phuc is a university student, although he works part-time to make money. He cooks, cleans, and helps his blind housemate with daily errands. Phuc has a lousy first impression of his employer, who is sullen, stubborn, and prideful. Thach clashes with Phuc and treats him contemptuously. He's also open with his body and tends to walk around the house without clothes, startling his carer. Despite their spats, Phuc is good at his job, attending to Thach's needs responsibly.
One day, Phuc is disturbed after rescuing Thach from a failed suicide attempt. Beneath his icy demeanour, Thach is severely depressed about his disability. He feels hopeless about recovery and believes his life is worthless without vision. He cannot even enjoy his favourite hobbies anymore, such as cooking. Despite Thach's pessimism, Phuc maintains an optimistic attitude. Phuc motivates Thach during their alone time, giving him the strength to appreciate life as a blind man.
Thach has two younger siblings, Duy and Nu. His brother Duy runs the restaurants for the family, while his sister Nu has returned from studying overseas. Both siblings are close to their brother and seem genuinely concerned about his well-being. However, Nu's possessiveness becomes increasingly pronounced. She feels threatened by Phuc, especially as he grows closer to her beloved brother. Nu becomes unfriendlier towards Phuc and secretly finds ways to undermine him.
Phuc is a gay man. He hasn't disclosed his sexuality, but it's an open secret among Thach and his siblings. Everyone also knows that Phuc develops a noticeable crush on Thach. However, he's too shy to act upon his feelings. Thach is also hesitant to pursue a relationship. Partially, he only dated women in the past and seems uncertain about a relationship with a man. Also, he feels insecure about his blindness and how it affects his love life. The two men have a rocky relationship dynamic as they wrestle with their conflicted feelings for each other.
Want to See You Trailer
Want to See You Cast
Characters
Thach
Nguyen Ba Vinh (Nguyễn Bá Vinh)

Thach used to be the owner of a successful restaurant chain. However, he lost his vision after an accident and struggled to cope as a blind man. Nowadays, Thach spends all his time at home and sulks over life. Thach has two younger siblings, Duy and Nu, who feel concerned about his well-being.
Nguyen Ba Vinh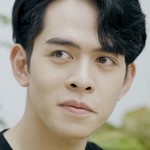 Nguyen Ba Vinh (Nguyễn Bá Vinh) is a Vietnamese actor. His first BL project is the 2020 drama, Nation's Brother. He also appeared in You Are My Boy, The Most Peaceful Place, and Mr. Cinderella in 2021. Ba Vinh starred in Want to See You and Love Bill in 2022.
Phuc
Vuong Thien Hac (Vương Thiên Hạc)

Phuc is a university student who works as a part-time carer for Thach. He cooks, cleans, and attends to Thach's needs responsibly. Occasionally, Phuc gets sassy around his employer. Phuc is gay and develops a secret crush on Thach over time. However, Thach seems hesitant to pursue a relationship with him.
Vuong Thien Hac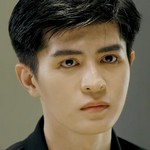 Vuong Thien Hac (Vương Thiên Hạc) is a Vietnamese actor. He starred in the 2022 drama, Want to See You. In addition, he had a leading role in the BL series, The Letters.
Supporting Cast

Duy
Tran Yu Duc Duy

Nu
Pham Nguyen Tuong Vi

Linh
Trang Minh

Thach's mom
Phung Tuan Anh

Quyen Anh
Tong Quyen Tran
Cast Highlights
Thach's actor (Nguyen Ba Vinh) starred in the 2021 Vietnamese BL series Mr. Cinderella. Nu and Duy's actors (Tran Yu Duc Duy and Pham Nguyen Tuong Vi) also appeared in that series.
Want to See You Review
Review

I write this review through gritted teeth because Want to See You could have been an inspirational drama. A love story with a blind protagonist is a bold, intriguing concept. Many fictional works avoid depicting disabilities, especially for a genre as cozy as BL. This series embraces the delicate topic, making it the central theme. It highlights thoughtful chats, poignant emotions, and fascinating insights about vision impairment. If it stayed on this trajectory, I would've championed Want to See You as powerfully profound.
The best scenes are whenever the story delves into the main character's experiences with vision loss. Thach suddenly cannot see, affecting life as he knew it. Although the series sensationalizes some aspects and doesn't offer extensive details, it demystifies and destigmatizes living with a disability. The drama comes from Thach adjusting to his new routine, including his work, hobbies, and romance. His struggles feel heartbreaking, yet there are empowering moments where Phuc helps him overcome adversity. Want to See You can be a compelling showcase of perseverance.
You would think the protagonist's vision loss is a big enough subject to carry the series. Yet, Want to See You diverts from its momentous themes and focuses on trashy subplots. It becomes preoccupied with the scheming girlfriend, the manipulative sister, and the homophobic mother. Their outrageous melodrama overpowers the narrative. They cry, yell, fight, and stir the pot, constantly demanding your attention with their vile antics. These annoying distractions undermine the sensitive storyline about the main character's blindness. They turn his life into a cheap circus.
Want to See You is a toxic cesspool of problematic tropes. It indulges in homophobia, misogyny, ableism, and many offensive stances that repulse me. The story is torn between promoting a BL romance and denouncing gay couples as socially unacceptable. This series also shows horrendous contempt toward its female characters, portraying them as evil, conniving, and overemotional. Want to See You is unimaginative because it relies on bigotry and cruelty to drive drama in the plot. It seems incapable of delivering an episode without being as messy as possible.
The romance is a missed opportunity in Want to See You, adding to its long list of disappointing plots. Thach and Phuc have decent relationship moments, sharing sassy banter, sweet exchanges, and sexy encounters. The actors also have chemistry and make an attractive couple. The problem is that Thach comes across as a raging asshole. I tried sympathizing with him because of his condition, but this guy is belligerent, condescending, and disrespectful. He doesn't treasure his love interest or treat him as an equal. Phuc deserves somebody better than him.
Want to See You fluctuates between two extremes. Every once in a while, the story impresses me with a heartfelt exchange, brimming with sincerity and sentimentality. Unfortunately, there's a lot of ridiculous bullshit between those rare moments of brilliance. This series constantly tests my bottom line of how much melodramatic nonsense I can handle. Many episodes are exhausting, and the plot loses momentum towards the end. Ultimately, the negatives outweigh the positives. Despite its meaningful ideas, Want to See You is too tacky and tasteless to recommend.
Summary
Problematic story
Want to See You has an intriguing concept. It features a blind protagonist and demystifies the stigma of living with a disability. Sadly, many trashy subplots overpower this sensitive storyline.
Flawed romance
The leads share sassy exchanges, sweet moments, and sexy encounters. However, Thach is too much of a jerk and constantly patronizes his love interest. Phuc deserves someone better.
Decent acting
The leads share decent chemistry and offer solid performances. Aesthetically, they make an attractive couple. Thach's actor (Nguyen Ba Vinh) shines in a few outstanding moments early on.
Happy ending
Want to See You has a happy ending after a time skip. The plot loses momentum in the last few episodes, dragging out the dull relationship drama for too long.
Okay artistry
The series looks okay. It films too many scenes around the house, and I would like more diversity in the locations. I love the sexy photo they put above Thach's bed, which is so camp!
60%
Want to See You delivers an emotionally compelling journey with a blind protagonist. Yet, the series indulges in messy melodrama and problematic tropes. The sleaziness diminishes the sentimentality.
Want to See You Episodes
Episode Guide

Start Date June 5, 2022
End Date August 28, 2022
Episodes 14 episodes
Episode Length 15 – 25 minutes
Want to See You has a total of 14 episodes. Each episode is around 15 to 25 minutes long. The last episode is around 30 minutes long. It is a long BL drama, and you can finish the entire series in around 5 hours. Want to See You started on June 5, 2022 and ended its last episode on August 28, 2022.
Episode 1
Episode 2
Episode 3
Episode 4
Episode 5
Episode 6
Episode 7
Episode 8
Episode 9
Episode 10
Episode 11
Episode 12
Episode 13
Episode 14
Episode Reviews
Episode 1
I'm tremendously interested in the story's premise. A BL drama with a blind protagonist is bold, unique & fascinating. OMG! Nudity in the first episode! Want to See You (Naked) is off to a banging start! 😳
Episode 2
WTF is that scene in the beginning!? The non-consensual encounter was filmed like a fantasy sequence, but the characters talked as if it happened for real. Either way, it felt icky and tasteless.
Episode 3
I love Thach and Phuc's touching conversation. Thuc opens up about his fragilities while Phuc consoles him supportively. Yet, the drama with the annoying girlfriend diminishes the sentimentality.
Episode 4
Thach's violent scuffle with his girlfriend horrifies me. Want to See You fluctuates between two extremes. Every episode has emotional and compelling moments, offset by messy & disturbing melodrama.
Episode 5
The evil girlfriend needs to skedaddle! She brings too much over-the-top drama that distracts from the actual plot. The series is more preoccupied with her bitchiness over the protagonist's blindness.
Episode 6
I'm dying at Nu's pettiness for sabotaging Phuc's pasta. 😅 Sometimes, the senseless melodrama in Want to See You is so ridiculous that it circles back to being hilariously camp.
Episode 7
I love the gentleness of Thach caring for Phuc's injury. However, I can't cope with the incestuous drama with the evil sister. Want to See You keeps relying on over-the-top conflicts to drive the plot.
Episode 8
Ugh, the sister is SO annoying. I don't wanna watch her BS. Honestly, I hate all the characters in this series except for Phuc. Everyone else is toxic and problematic. These rich people are assholes!
Episode 9
Thach and Phuc's kissing looks a bit off? There should be a natural rhythm when the characters kiss, but the actors don't seem in sync. However, I like both leads and think they share chemistry.
Episode 10
When Thach isn't being moody, he can be sweet around Phuc. Generally, I like their banter & interactions. Yet, Thach had a few obnoxious moments that reduced my enthusiasm for the romance.
Episode 11
Thach just regained his vision like that, huh? What should have been a momentous occasion is treated like a non-event. I'm also over Thach's family drama. Their nonsense is exhausting.
Episode 12
It makes me laugh Nu hopped from one brother to the next. God help this girl. Her stepsibling romance is a mess. You know there are other male suitors in the world besides your family, right?
Episode 13
Why is Phuc reluctant to reunite with Thach? Their tension feels a bit boring. However, Thach's behaviour has been toxic. Phuc deserves someone better, and I'd be okay if they don't get back together.
Episode 14
The ending suffers from lost momentum in the past few episodes. Phuc and Thach could have reunited sooner, yet they dragged out their inevitable reconciliation for too long.
Want to See You Information
Links
O2 Production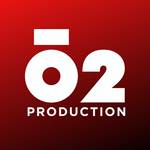 O2 Production is a Vietnamese BL studio that has made various gay dramas and movies since 2019. Its first project is the short film, Ngay Em Den. The studio's portfolio includes Nation's Brother (2021), The Most Peaceful Place (2021), and Mr. Cinderella (2021). It has also made Want to See You (2022) and Love Bill (2022).
Director
Ho Si Hau is the director of Want to See You. He is also the founder of O2 Production.