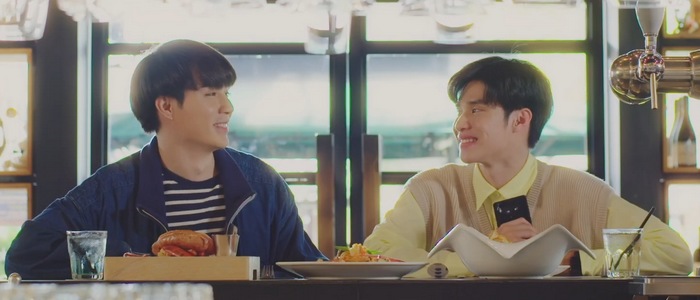 You Never Eat Alone is an innovative Thai BL series that focuses on mental health. In this offbeat comedy, the lead character has a unique phobia of eating alone. Incapable of enjoying a meal by himself, he must always find someone else to dine with him. His condition leads to interesting scenarios when he begins university life, as he adjusts to living and eating in solitude.
I absolutely love the creative concept of You Never Eat Alone, more so than the actual execution. There's a surprising amount of depth in this deceptively delightful drama, but the storytelling is rough around the edges. If you can overlook the flaws in the narrative, this clever comedy highlights the stigma, the trauma, and the struggles that come with having a mental disorder.
You Never Eat Alone Summary
What is the drama called?
กินข้าว
Where was the series made?
Thailand
When was the drama released?
2020
How long is You Never Eat Alone?
Around 9 hours
How would you describe the series?
Happy and upbeat
How many episodes are there?
12 episodes
How long is each episode?
Around 45 minutes
Plot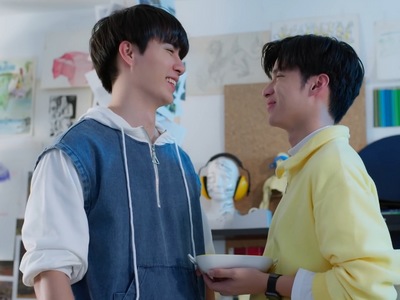 Diew is a university student with a quirky fear of eating alone. His condition stems from a childhood trauma after his beloved grandmother passed away. Since then, Diew has been unable to eat any meals by himself, constantly feeling overwhelmed with anxiety and distress. He must dine in a group setting every meal, or else Diew would rather starve himself than eat alone.
When his parents move overseas for business, Diew must now live alone at the university dormitory. He spends each day worried about how to avoid eating by himself. Fortunately, Diew manages to befriend two new buddies at the dorm, Maeung and Porsche. Although they don't know about his condition, Diew is relieved to enjoy the first couple of meals at university with his friends.
Unfortunately, his friends have busy school schedules and they aren't always able to spend mealtimes with Diew. Desperate to find a steady dining companion, Diew uses an online app to meet Mix, a sophomore art student. During their first meeting, Diew confesses that he has a phobia of eating alone. To his surprise, Mix admits that he has the same disorder. Grateful to meet a like-minded acquaintance, the two of them become friends and agree to always eat meals together.
Diew and Mix discover that they actually live next to each other at the dormitory. Their convenient living arrangement makes it easy for Diew to drop by and join Mix for a meal. However, Mix's condition isn't as severe as Diew's, and he soon overcomes his fear of eating alone. Although Mix is determined to help his friend make the same recovery, Diew continues to struggle. As he feels more self-conscious about his phobia, Diew wonders if he can ever fit in with society and eat normally again.
You Never Eat Alone Trailer
You Never Eat Alone Cast
Characters
Diew Peak Peemapol Panichtamrong (ภีมพล พาณิชย์ธำรง) Peak Instagram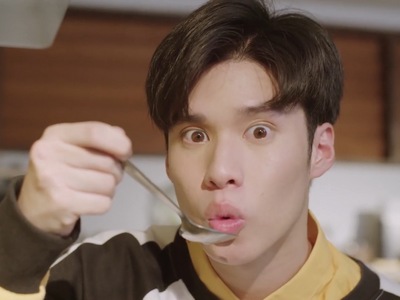 Diew is a first-year university student who suffers from a fear of eating alone. He developed this phobia since childhood after his grandmother's death. Since then, Diew has been riddled with anxiety when mealtime comes, worried about the prospect of dining in solitude. Generous and affable, Diew is an excellent chef who loves to cook for all his friends.
Mix Zee Pruk Panich (พฤกษ์ พานิช) Zee Instagram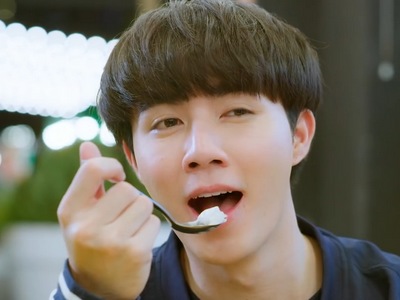 Mix is a second-year art student who meets Diew in an online app. The two of them befriend each other after discovering they're both afraid of eating alone. Mix is usually calm and composed, but does fret over his immature little brother Miew. He can be a little shy around strangers, but finds himself opening up to Diew very easily.
Supporting Cast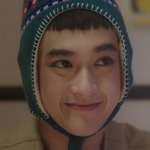 Maeung
Suar Kritsanaphong Sripattiyanon (เสือ กฤษณะพงศ์ ศรีภัททิยานนท์)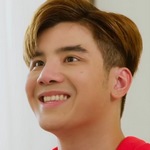 Porsche
Mark Nathaphon Buasee (มาร์คพูม ณฐพล บัวสาลี)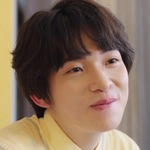 Dung
Tai Thanaphat Kajonchaikun (ธนภัทร ขจรชัยกุล)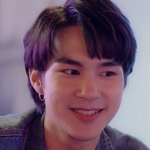 Miew
Leo Peerapun Chungcharoenpanich (พีรพันธ์ จึงเจริญพาณิชย์)
Cast highlights
You Never Eat Alone is packed with familiar faces you might recognize from other Thai BL dramas. Diew's actor Peak starred in the 2016 series Make It Right. Boom, his costar from that series, also makes a guest appearance in Episode 7 of You Never Eat Alone.
Meanwhile, Mix's actor Zee featured in the 2020 series Why R U?
Maeng's actor (Suah) is the lead actor in the 2022 Thai BL sports series You're My Sky.
In addition, Miew and Dang's actors Tai and Leo co-starred in the 2020 series Friend Forever.
You Never Eat Alone Review
Review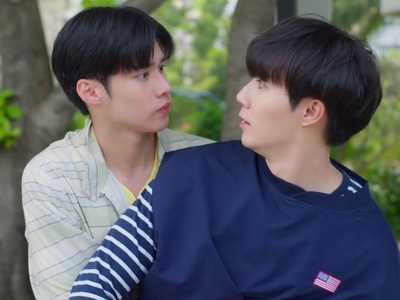 What a clever premise. I love the idea behind You Never Eat Alone, a series about mental health that is packaged as a delightfully offbeat comedy. The drama focuses on a cute, quirky protagonist, exploring the stigma and struggles attached to his mental disorder. Regretfully, the concept of You Never Eat Alone is stronger in theory than in practice. The main storyline isn't executed well enough, failing to capitalize on its tremendous potential.
You Never Eat Alone does its best to highlight the experiences of somebody going through mental health difficulties. This drama does so creatively, using an upbeat tone and jovial humour to make many of the serious topics more accessible. Unfortunately, the offbeat comedy doesn't always hit the mark, leading to lengthy sequences that drag on too much and just aren't very funny to watch. The jokes in You Never Eat Alone also feel a little juvenile, aimed towards a younger demographic than the university age.
Diew is a wonderfully complex lead, portrayed with lots of empathy and sensitivity. You may be puzzled by his phobia of eating alone and even consider the character as peculiar. However, keep in mind that some people with mental health conditions are perceived in the same way. Many buzzwords used to describe Diew, "weirdo", "idiot", "doing it for attention", are also derogatory terms said by those ill-informed about these conditions. While his behaviour may seem unusual in your eyes, You Never Eat Alone teaches us not to dismiss Diew's personal journey and mental trauma.
There're excessive amounts of filler in You Never Eat Alone. The first few episodes are especially bad, and you may be turned off by the insubstantial plot at the beginning of the series. Once Mix's character is introduced in Episode 4, the story does pick up momentum, but still suffers from a lack of direction. Many scenes could be scrapped or trimmed, while the few important moments are rushed without satisfying payoff. A more capable storyteller could've polished the narrative so much better, conveying the essential messages that You Never Eat Alone wanted to tell.
Now, we must proceed to my least favourite part of the review, where we scrutinize whether You Never Eat Alone is classified as BL or not. You may be disheartened to learn that the main characters don't kiss or initiate a romance. However, there're strong vibes to their relationship scenes in those last few episodes, plus the lead actors are excellent together. Along with a few gay pairings that pop up during the series, the content is enough for me to perceive it as a light BL. Apparently, You Never Eat Alone isn't considered BL by official sources, which confuses me from a marketing perspective, but whatever. 🙄
Overall, I found You Never Eat Alone to be a cute and meaningful series, but the lacklustre storytelling holds it back significantly. I wouldn't recommend the drama to the average BL watcher due to the narrative shortcomings and the nonstarter romance. However, if you have an appetite for a quirky, creative, and unique story, You Never Eat Alone offers a refreshing take at the mental health journey.
You Never Eat Alone Episodes
Episode Guide
You Never Eat Alone has a total of 12 episodes. Each episode is around 45 minutes long. This is a long BL drama, and you can finish the entire series in around 9 hours. You Never Eat Alone started on December 22, 2020 and aired its last episode on March 9, 2021.
You Never Eat Alone Information
Links
COPY A BANGKOK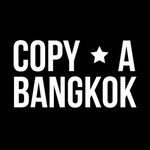 Copy A Bangkok is the Thai BL studio that made Make It Right (2016). Its portfolio also includes YYY (2020), You Never Eat Alone (2020), and Y-Destiny (2021).