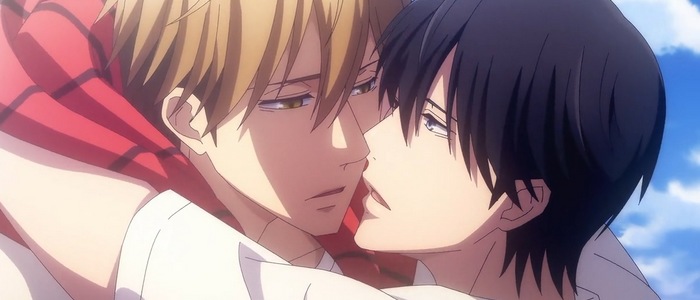 Dakaichi: Spain Arc is the movie sequel of the Japanese BL anime series, Dakaichi. This film continues the volatile love story between two famous actors. The protagonist travels to Spain to polish his dancing skills for an upcoming drama. He meets some quirky, memorable locals who share a history with his love interest.
The Dakaichi movie has a thin, meandering plot that takes a while to get to the point. Later, the story perks up with a few compelling scenes that leave an emotional impact. This film is stylish and atmospheric with beautiful visuals. Unfortunately, it continues to glorify ugly nonconsensual encounters, just like the original series.
Dakaichi Spain Arc Summary
What is the film called?
劇場版 抱かれたい男1位に 脅されています。〜スペイン編〜
Where was the movie made?
Japan
When was the film released?
2021
How long is the Dakaichi movie?
Around 75 minutes
What is the genre?
Romance
How would you describe the movie?
Calm and gentle
Who is the director?
Naoyuki Tatsuwa
Is the Dakaichi movie BL?
Yes, the Dakaichi movie has gay couples.
Plot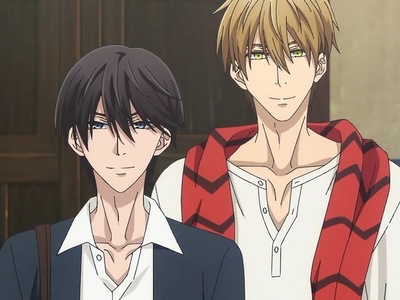 Takato and Junta are famous actors with thriving careers. Unbeknownst to most people, these two stars have a secret romance. Junta is smitten with Takato. They have a sexual relationship, although Takato is often resistant to Junta's dominance in their power dynamic. This couple has broken up in the past, but they reconciled again. Nonetheless, the memory of their breakup haunts Junta, making him feel like he might lose Takato at any time.
Recently, Takato and Junta are cast in an upcoming drama together. This story takes place in Spain, where Junta was raised. They play the two leads in a love triangle, competing for the same woman's affections. Since dancing is a crucial part of the plot, Takato must train extensively to match Junta's proficient skills. However, Takato is frustrated because his dancing lacks finesse and spirit. He fears getting outshined by Junta's performance on screen.
Takato travels to Spain to absorb the culture and train his dancing skills. Upon arrival, he meets an older man named Ceres, who performs a charismatic dance on the streets. They quickly become friends. Ceres demonstrates maturity, sophistication, and poise, qualities that Takato finds appealing. Later, Ceres reveals a surprising family connection to Junta.
Junta has also travelled to Spain, following wherever his secret lover goes. He introduces Takato to his family and friends in his hometown. They meet Antonio, Junta's childhood best friend, a flamboyant character with a confident personality. Since Antonio has a crush on Junta, he feels threatened by Takato's presence. Takato also seems annoyed at his love rival, who is a much better dancer than him. The two characters butt heads, developing an intense rivalry.
Junta and Takato spend their first evening in Spain together. Junta offers to help his lover with the dance lessons. However, Takato feels annoyed and believes he can handle the training alone. After a disagreement, Takato leaves the lodging and chooses to spend the night at a hotel instead. His departure triggers painful memories in Junta, reminding him of their past breakup. Suddenly, Junta's possessive impulses take over. He doesn't want Takato to leave him again.
Dakaichi Movie Trailer
Dakaichi Spain Arc Cast
Characters
Takato
Hiroki Takahashi (高橋廣樹)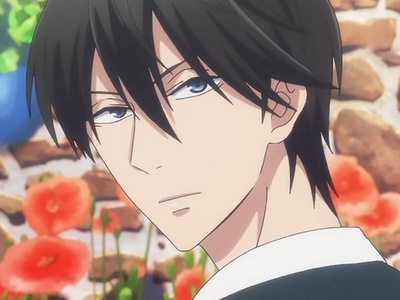 Takato is a famous actor who has worked in the celebrity industry since childhood. He takes his job seriously and doesn't like being outperformed by Junta, a rising star. Takato and Junta often star in dramas together. Unbeknownst to the public, they are in a secret romance. Takato often resists Junta's aggressive sexual advances toward him.
Junta
Yuuki Ono (小野友樹)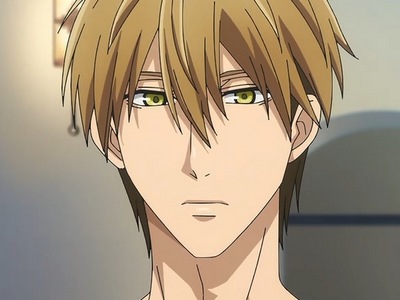 Junta is a promising new actor who has gained rapid popularity due to his good looks. He is secretly smitten with Takato, his long-time crush. They have a relationship on the down-low, but Takato broke up with him in the past. Their breakup haunts Junta, making him feel like this romance is fragile. Junta grew up in Spain, where his grandparents reside.
Supporting Cast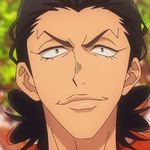 Antonio
Fukushi Ochiai (落合福嗣)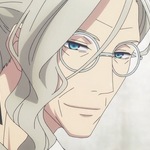 Ceres
Show Hayami (速水獎)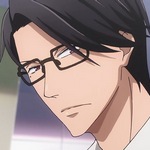 Usaka
Kousuke Toriumi (鳥海浩輔)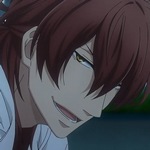 Arisu
Wataru Hatano (羽多野涉)
Dakaichi Movie Review
Review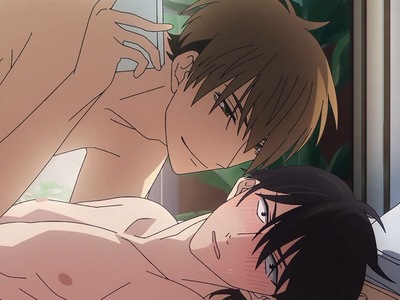 Going into the Dakaichi movie, I set low expectations. The anime series, released in 2018, troubled me due to its overwhelmingly toxic nonconsensual encounters. Let's not beat around the bush. Dakaichi romanticizes rape, packaging it as a BL love story. The franchise carries so much problematic baggage that I can't review the film with a clean slate. I feel too icky about the predatory protagonist and his dysfunctional romance. This sequel suffers from its troubled past.
Dakaichi: Spain Arc doesn't redeem the series or improve its reputation. The movie continues the same depraved trajectory by glorifying harassment. It takes wicked delight in sexual exploitation, savouring Takato's discomfort as he tearfully resists the aggressive advances. The Dakaichi team is committed to this warped power dynamic, where every sex scene requires Takato to struggle against his will. Beyond the morality issues, seeing the same rapport played out each time is repetitive as hell. Ugh, can this couple switch up their stale foreplay?
To be fair, the sex scenes only make up a limited portion of the plot. The rest of the Dakaichi movie is dedicated to Takato's zany adventures in Spain. Yet, the narrative feels aimless and takes a while to go anywhere interesting. I don't think Takato's dance lessons are exciting enough to dedicate an entire movie to his experiences. The film also introduces two new characters, Ceres & Antonio, with colourful personalities. Despite receiving a lot of focus, they don't serve a real purpose to the story. Generally, the supporting cast hogs too much attention from the leads.
Dakaichi: Spain Arc coasts along on its thin, meandering plot in the beginning. Later in the film, the story ignites with a few emotionally compelling moments. These scenes are drawn well, convey a sombre vibe, and enrich the characters' inner thoughts. Although I despise Junta, he receives decent development that adds nuance to his motivations. Unfortunately, the Dakaichi movie doesn't maintain this consistent quality throughout the narrative. There are only several instances of captivating brilliance in between the mundane content.
The Dakaichi movie is stylish and atmospheric with beautiful visuals. Spain is a culturally rich location, adding a distinct flavour to the vibrant scenery. The film succeeds in creating a sophisticated aesthetic with warm colours, lush backgrounds, and a cozy ambiance. Also, I'm pleased the characters no longer have the weird shading on their necks. That detail looked distracting in the original anime series, so making this change is welcomed. With that said, I still think the elongated necks appear strange anatomically. Sometimes, the character designs are a little off.
I must acknowledge that Dakaichi's sex scenes look polished. There's no explicit nudity, but the movements, expressions & voices convey an undeniable sensuality. Without context, these raunchy scenes would feel steamy and erotic. The problem is I can't overlook the abusive relationship history. Junta rapes Takato multiple times, but then he dares to say, "I love you so much". This couple repulses me and I find their romance disingenuous. The Dakaichi sequel needed significant rehabilitation. Instead, the movie offers a reiteration of the same old toxic tropes.
Summary
Meandering story
Dakaichi: Spain Arc suffers from a thin, meandering plot that takes a long time to develop meaningfully. A few emotionally captivating moments stand out amid the rest of the mundane content.
Problematic romance
The Dakaichi movie continues to glorify sexual harassment & nonconsensual encounters. I still don't like Junta and Takato as a couple. Their romance feels repulsive, exploitative, and disingenuous.
Warm visuals
The movie has bright and colourful backgrounds with touches of Spanish culture. I'm pleased the character designs no longer have the weird shading from the anime series.
Happy ending
The Dakaichi movie has a happy ending where the main characters strengthen their love for each other. They leave Spain with personal growth and renewed romantic feelings.
Cozy style
This polished film has vibrant visuals, sophisticated flair, and a lively atmosphere. Without context, the multiple raunchy sex scenes look steamy and erotic.
64%
Dakaichi: Spain Arc is a stylish movie sequel with an aimless plot, a disingenuous romance, and many toxic tropes. The raunchy romance continues glorifying harassment and nonconsensual sex.
Dakaichi Anime Series
Prequel
Dakaichi 2018 anime series Anime review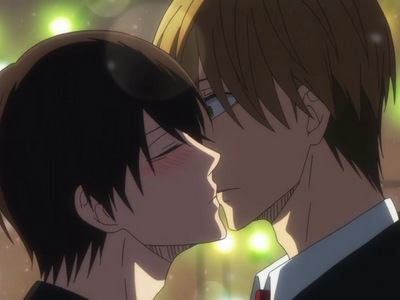 The Dakaichi movie is the sequel of the 2018 anime, which contains 12 episodes and a Christmas special. You should watch the series before the film, since it introduces the characters and establishes their bond. The original Dakaichi begins with a problematic first episode involving a rape attempt. The sexual assault doesn't ease up in subsequent episodes, so you may not feel comfortable watching the predecessor. When the characters aren't having toxic sex, the story occasionally offers compelling drama about the celebrity industry.
I gave the Dakaichi movie a slightly higher review score than the series. The series is more blatantly problematic and offensive, whereas the damage is limited during the one-hour film. I also think the artwork is more beautiful in Dakaichi: Spain Arc with colourful visuals and vibrant backgrounds. However, I wouldn't say there's a significant improvement between the two stories. This sequel doesn't do enough to redeem the franchise.
Dakaichi Spain Arc Information
Links