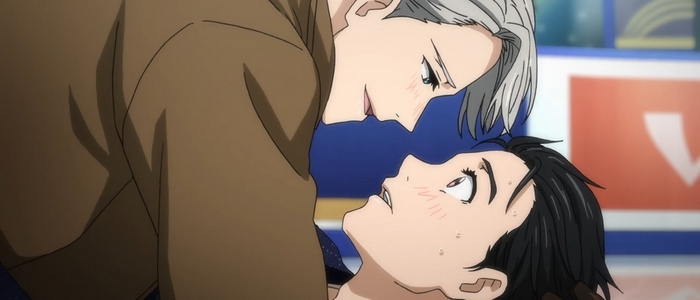 Yuri!!! on Ice is a BL anime about a figure skater's journey after he hit rock bottom in his professional career. Just as the main character was about to give up on his lifelong dream, one of the elite pros sees tremendous potential in him and agrees to be his mentor. Their teacher-student relationship causes quite a stir in the skating world, as Yuri is taken on a whirlwind adventure in his professional life.
Anyone who watches BL and anime knows that Yuri!!! on Ice is like the pinnacle series. You'll find it on all the recommendation lists of the best BL anime. With crisp animation, colourful characters, and dazzling storylines, I can attest that Yuri on Ice does live up to the massive hype. This series is considered the gold standard for all BL anime.
Yuri on Ice Summary
What is the anime called?
ユーリ!!! on ICE
How many episodes are in Yuri on Ice?
12 episodes
When was the anime released?
2016
How long is Yuri on Ice?
Around 5 hours (+ years waiting for a sequel)
What is the genre?
Sports drama
How would you describe the anime?
Nice and heartwarming
Is the anime adapted from a manga?
Yes, written by Mitsurō Kubo
Is Yuri on Ice BL?
Yes, Yuri on Ice has an implied BL romance.
Plot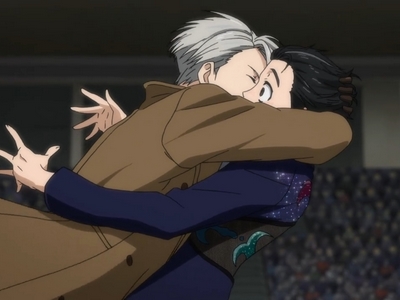 Yuri Katsuki is a Japanese figure skater down on his luck. After finishing dead last in an international skating competition, he seems resigned and discouraged from pursuing his passion anymore. However, Yuri's fortunes change when a video of his skating routine goes viral, attracting the attention of Victor Nikiforov, a highly accomplished ice skater from Russia. Victor sees tremendous potential in Yuri, travelling all the way to his hometown to become his skating coach.
Bold and vivacious, Victor has a larger-than-life personality with lots of artistic flair. He helps Yuri not only with his skating skills, but also with his self-esteem and his outlook towards life. Under Victor's guidance, Yuri becomes happier, more confident, and a much improved skater.
However, Yuri faces a lot of competition from some of the best athletes around the world. One of his biggest rival is Yuri Pilestsky, a teenage figure skater with the same name. This Yuri is arrogant, belligerent, and extremely competitive. With the best coaches on his side, he's laser-focused on victory and feels determined to win the next championship.
As both Yuri Katsuki and Yuri Piletsky work towards the same goal in the skating world, who will ultimately come out on top?
Yuri on Ice Trailer
Yuri on Ice Characters
Characters
Yuri Katsuki Toshiyuki Toyonaga (豊永利行)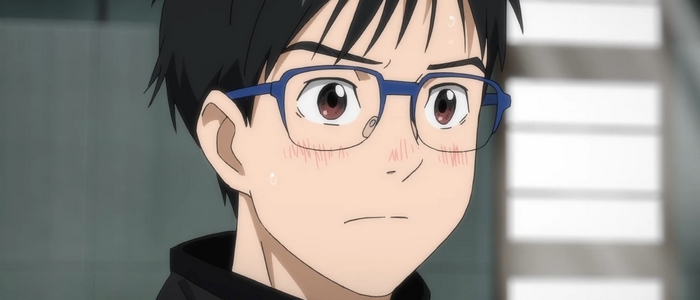 Victor Nikiforov Junichi Suwabe (諏訪部順一)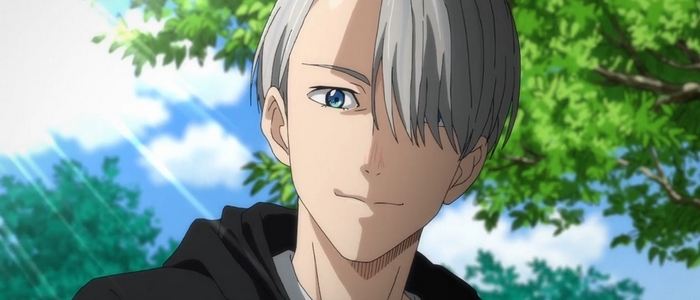 Yuri Pilsetsky Koki Uchiyama (内山昂輝)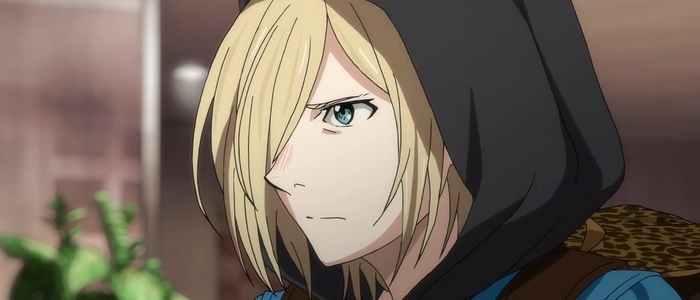 Yuri on Ice Review
Review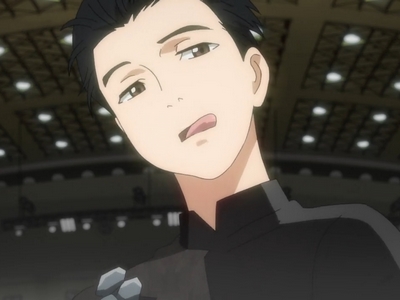 Yes, I'm busting out the perfect review score! I think Yuri on Ice is one of the best BL anime series, and it doesn't get any better than this.
Now that I hyped up the series through the stratosphere, let's bring our expectations back to a more realistic level. Is it the perfect anime? Probably not. There are some details that we can nitpick on. However, when you look at the current selection of BL series out there, it's so obvious that Yuri on Ice stands on a different class of its own. If this isn't considered the top BL anime, then what is?
If you haven't watched Yuri on Ice already, I'd highly recommend it. Yuri on Ice checks so many boxes in terms of fluid animation, sweet romance, lighthearted comedy, and riveting drama. In a genre with desperately limited options, Yuri on Ice is like a breath of fresh air. This is classic BL anime at its best.
👬 Is Yuri on Ice BL?
Yes, Yuri on Ice is a BL series.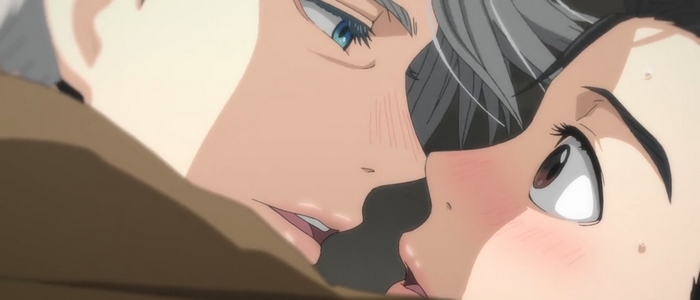 Yuri on Ice is primarily a figure skating anime with elements of BL sprinkled in between. Despite their sizzling chemistry, the show dances around defining the romance between Yuri and Victor outright. If you're expecting to see the two of them kiss on the skating rink with rainbow confetti falling over them, this anime won't spell it out for you like that.
A lot of their relationship is conveyed through dialogue and subtext, but the evidence is so numerous that you can't interpret their relationship in any other way. Their romance is both ambiguous and obvious at the same time, if that makes any sense. Sadly, we don't see an outright kiss between Yuri and Victor, but we do come close. This is more of a BL anime that focus on the emotional connection rather than the physical intimacy.
📖 How is the story?
Great story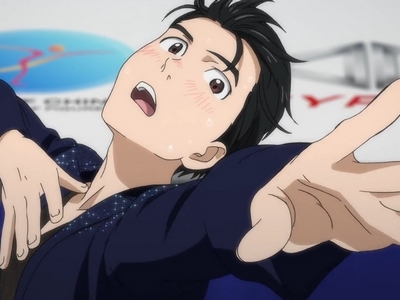 Yuri on Ice is a simple but lovely story about an athlete training to become the best in his field. I'm personally not knowledgeable about figure skating, but the story is super easy to get into. It relies on universal themes that everybody can relate to, such as chasing after your dreams and persevering through hardships.
Yuri on Ice is full of charm. You will want to root for the two main characters, who are both immensely likable. Yuri is humble and down-to-earth, while Victor is so empathetic and supportive. They go through an emotional journey of highs and lows, the same as all professional athletes do. You'll cheer at their achievements, feel bad about their struggles, and admire their ability to recuperate from a loss just to work even harder.
💕 How is the romance?
Implied romance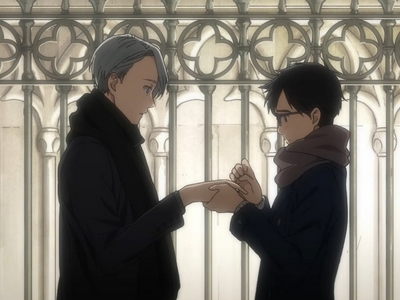 Although it is never explicitly stated, Yuri and Victor are almost universally regarded as a couple. The entire anime is about the two of them becoming closer, on both a physical and emotional level. I wish we got to see more physical affection between them. It sucks that the closest thing to a Yuri x Victor kiss is so ambiguous that it must be analyzed with arrows and a slow-mo camera. Still, there's no denying that Yuri and Victor share an intimate bond, and viewers can fill in the rest of the gaps with their imaginations.
🎨 How is the art?
Great visuals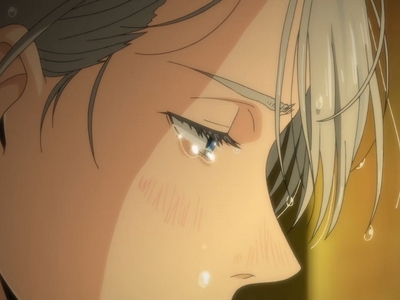 Super impressive. I don't envy the jobs of the animation team who must do every frame of every intricate skating performance. I also love the artwork style and character designs. Everything about Yuri on Ice looks modern, polished, and sophisticated.
😎 Who's the best character?
Yuri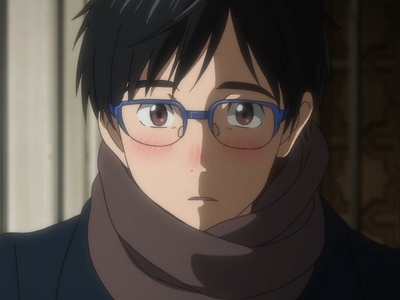 Victor is a very close second, but I'm gonna answer Yuri Katsuki. Just because I'm just such a sucker for the underdog and he's the epitome of that archetype. His journey of perseverance was inspiring to watch. I was rooting for him to succeed, regaining his confidence and winning the grand prize. In the finale, I'm oddly at peace with Yuri not achieving all his goals, just because it gives him something to work towards.
🍆 Is there any fanservice?
Victor's butt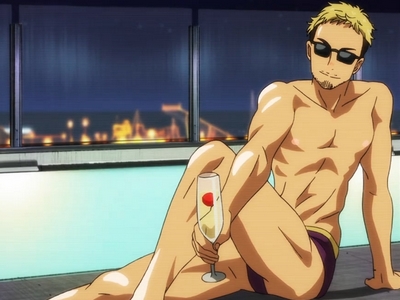 Victor loves showing off his butt in the hot springs. 🍑 Every time we get a hot springs scene or a locker room scene, you can expect varying degrees of fanservice. Sometimes, the figure skaters with the more colourful personalities also love to flaunt their bodies.
🎯 Are there any triggers?
Yuri Plisetsky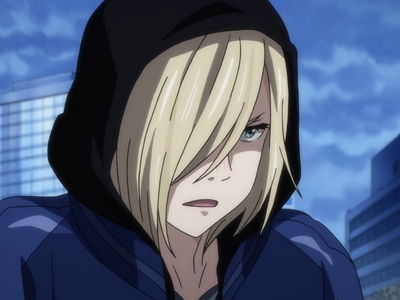 The entire existence of Yuri Plisetsky is a trigger to me. I just can't warm to this disrespectful little twerp no matter how much character development he supposedly has. With that said, I understand his role in the story, and he serves as an effective counterpart to the other Yuri, so I tolerate him.
⭐ What's the best part?
International competitions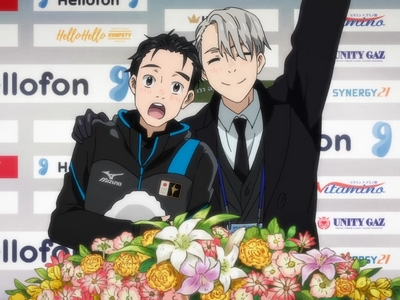 I enjoyed seeing Yuri travel around the world to compete in various skating competitions. It's fun being introduced to the other skaters (most of whom are based on real-life athletes) with their unique quirks and distinctive styles. Yuri on Ice does its best to emulate the format of a realistic skating competition. Each episode feels like we're following along an actual sports event with the same level of excitement and adrenaline.
📝 What would you change?
New content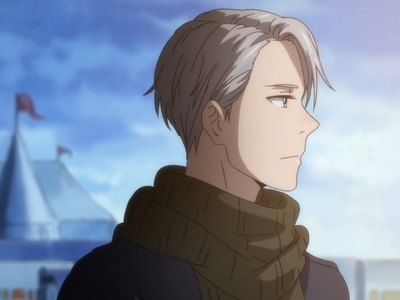 The only thing I'd change is how long it takes them to release Yuri on Ice Season 2. I know quality takes time, but c'mon now…it has been 84 years. *taps fingers*
Watch Yuri on Ice OP
Yuri on Ice Information
Links