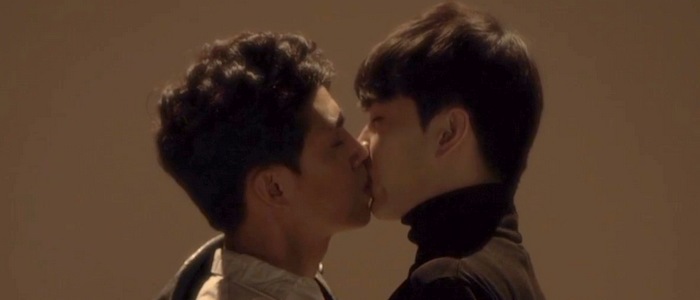 My Pistachio is a short Korean BL movie about an aspiring actor and a student director. The main character recently joined his school's drama club, but he clashes with one of its key members. As they work together in an upcoming play, these two theatre enthusiasts discover a growing rapport.
I was underwhelmed by My Pistachio, finding this BL film too average and low-key. The story's simplicity isn't a problem, but I couldn't connect with the flat characters or their dry relationship dynamic. The narrative doesn't move me, leaving behind a feeling of tepid indifference.
My Pistachio Summary
What is the film called?
마이 피스타치오
Where was the movie made?
South Korea
When was the film released?
2018
How long is My Pistachio?
18 minutes
What is the genre?
Romance
How would you describe the movie?
Calm and gentle
Who is the director?
Choi Jae Young
Is My Pistachio BL?
Yes, My Pistachio has a gay romance.
Plot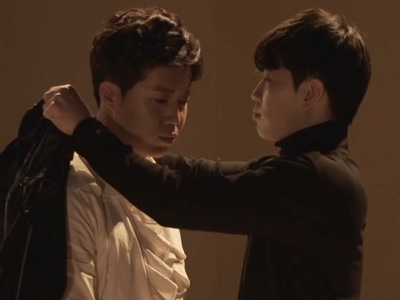 Muyeong is a new member of his university drama club, mainly tasked with running errands for his seniors. He's secretly smitten with Hanbit, a director and screenwriter working on a school play. Muyeong loves the script that Hanbit wrote, memorizing every line. He makes several suggestions to enhance the quality and includes a reference of his love. However, the arrogant Hanbit dismisses his lowerclassman's constructive feedback. He disregards Muyeong's opinions rudely.
Muyeong gathers the courage to ask for the leading role in the play. He hopes to spend more time working with his crush. However, the main actor is already chosen, a conventionally handsome guy who overacts and gives hammy performances. Muyeong is visibly disappointed by the rejection, making Hanbit feel bad. Later, Hanbit gives a small compliment to his junior about making revisions to the script. However, Muyeong is still sad and doesn't feel cheered up.
The drama club members gather for a group meal before a rehearsal. Muyeong has bought Hanbit's favourite food, a bag of pistachio nuts. Hanbit explains to his friends about why he enjoys pistachios. He likes that the nuts have a rough appearance on the outside, but you crack them and discover a beautiful purity on the inside.
The play's rehearsal proceeds after the meal. Suddenly, a drunken Muyeong catches everyone's attention and makes an unexpected scene. He recites the play's dialogue, proclaiming the romantic lines directly to a startled Hanbit. As the two men exchange gazes, Hanbit
My Pistachio Trailer
My Pistachio Cast
Characters
Muyeong Park Hyun Joon (박현준)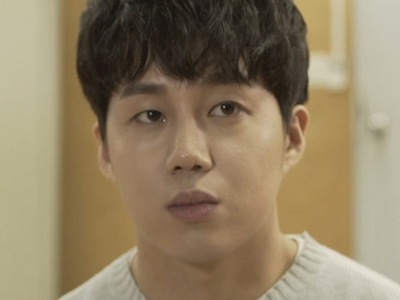 Muyeong is a new member of his university drama club. His primary task is to run errands for his senior members. Muyeong has a secret crush on the Hanbit, but his feelings do not seem to be acknowledged. Muyeong hopes to act in Hanbit's play, bringing them closer together.
Hanbit Kim Hyun Joon (김현준) Kim Hyun Joon Instagram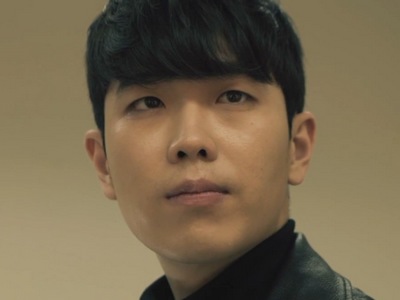 Hanbit is a director and screenwriter in his university's drama club. He is working on a school play. Hanbit is dismissive of Muyeong when the junior student suggests revisions to his script. Hanbit loves eating pistachio nuts.
Supporting Cast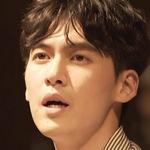 Joo Yeon
Yoo Hyun Do (유현도)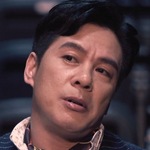 Professor
Choi Byung Ro (최병로)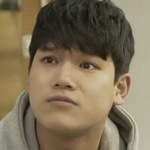 Yo Han
Kim Yo Han (김요한)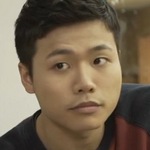 Shi Hoon
Choi Shi Hoon (최시훈)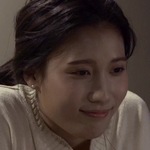 Ji Soo
Im Da Seul (임다슬)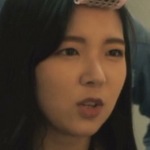 So Mi
Lee Ji Won (이지원)
Cast Highlights
Han Bit's actor (Kim Hyun Joon) appeared in the 2020 Korean BL film Secret Roommate.
Yo Han's actor (Kim Yo Han) is the lead in the 2017 gay short film Mind.
Shi Hoon's actor (Choi Shi Hoon) has a supporting role in another 2018 short gay film Buddy Park.
My Pistachio Review
Review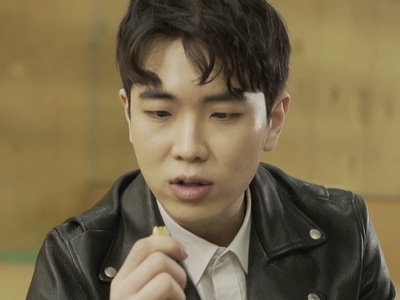 My Pistachio seemed like it could have potential. The quirky title, cute movie poster, and experienced BL production studio created a positive impression, setting up decent expectations. Unfortunately, I was a little underwhelmed by this short twenty-minute film. My first thought as the ending credits rolled was, "Is that it?" Then, I watched the movie again to see if I missed anything. But nope, the second viewing confirmed my lack of enthusiasm.
I understand the gist of the simple romance between an arrogant director and an aspiring actor. My Pistachio is a low-key film, easy to follow, and carries an ordinary charm. However, this mundane movie is missing oomph and excitement. The flat story doesn't enthuse me. The dry relationship dynamic doesn't inspire me. Nothing really connects with me. My Pistachio is like the equivalent of lukewarm water, leaving behind an aftertaste of bland indifference.
With only eighteen minutes to tell a story, My Pistachio needs a laser focus on maximizing every scene in the narrative. Unfortunately, the movie's script isn't tight enough, wasting time on silly superfluous exchanges. Most of the filler could be trimmed, freeing up time to flesh out Hanbit & Muyeong's underdeveloped characterizations. They don't feel like memorable leads, only defined by one or two traits. I'm not emotionally invested in these protagonists or their thin personalities, making My Pistachio less engaging to watch.
My Pistachio also needs more scenes to build up the rapport between Muyeong and Hanbit. While the actors do a decent job, their characters haven't interacted enough to persuade me of their weak romantic connection. Let's start with why Muyeong has a crush on Hanbit. Tell me his reasons for liking a rude, condescending jerk who dismisses his opinions and openly disrespects him. I also think Hanbit's feelings for Muyeong are vaguely defined. Give me stronger signs and signals that Hanbit has developed an attraction for his love interest.
The dramatic finale is the only time when My Pistachio kicks the story up a gear and stirs my emotions. However, the adrenaline is short-lived because the movie ends immediately afterwards, just as it came to life. Overall, this uneventful short film is disappointing to me. With that said, I realize it's a small, harmless BL love story and doesn't warrant a strong negative reaction. I also appreciate its sincerity, conveying a gay relationship earnestly and sensitively. My Pistachio falls below expectations, but it's still an acceptable product and deserves an average score.
Summary
Simple story
My Pistachio features a simple and ordinary love story that almost feels too mundane. I'm not excited by the flat characters or low-key narrative.
Mundane romance
Muyeong and Hanbit don't move me as a couple. Their dry relationship dynamic doesn't feel persuasive or inspire strong feelings.
Decent acting
I like the performances in My Pistachio. Muyeong's actor (Park Hyun Joon) does a decent job elevating the material. The supporting cast is also pretty energetic.
Happy ending
The movie ends with a dramatic climax, powerful enough to stir up my emotions for the first time. Unfortunately, the adrenaline is short-lived because the story ends just as it comes to life.
Basic artistry
My Pistachio is limited by its lack of artistry and low-budget production. Many scenes look a bit dull and drab. However, I did like the soft, romantic aesthetic in the finale.
62%
I appreciate the sincerity in My Pistachio, conveying an earnest connection between two gay men. However, the mild narrative and tepid romance leave me feeling indifferent.
My Pistachio Information
Links
STRONGBERRY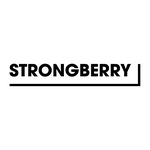 STRONGBERRY is a Korean BL studio that made Long Time No See (2017), Some More (2018), As If You Whisper (2019), Secret Roommate (2020), Sweet Curse (2021), Choco Milk Shake (2022), among many LGBT series and short films. The studio is also known as MATCHBOX.