I Will Knock You is a quirky Thai BL comedy series about a teenage gangster and his tutor. The protagonist accidentally offends an intimidating gang leader. To his dismay, they continue encountering each other under hilariously awkward scenarios. As the leads bond, they enter a tutor and student relationship dynamic. The main character helps his uncultured companion become more well-educated.
There's an undeniable charm to I Will Knock You. This eccentric comedy uses outlandish scenarios, offbeat humour, and old-timey styling to create an amusing narrative. However, the random, zany plot veers into dumb and pointless shenanigans too frequently. Also, the mismatched couple doesn't form a persuasive romance. The few hilarious jokes cannot elevate a hopelessly childish BL drama.
I Will Knock You Summary
What is the drama called?
พี่จะตีนะเนย
Where was the series made?
Thailand
When was the drama released?
2022
How long is I Will Knock You?
Around 9 hours
How would you describe the series?
Happy and funny
How many episodes are in I Will Knock You?
12 episodes
How long is each episode?
Around 40 to 45 minutes
Plot

Thi is a university undergraduate who lives alone and focuses on his studies. He works as a high school tutor, coaching various students. One of his pupils, Pam, recently draws the attention of Noey, a local street thug. Noey is a teenage gangster who leads a pack of troublemaking hooligans. Their gang has a distinctively retro style, dressing and behaving like they are from the 80s era. Known for causing violent fights, they have an infamous reputation around the community.
Noey and his underlings have ambushed Pam outside of school. He presents a lotus flower and confesses his love to her. However, she rejects him, tosses away the flower, and storms off. Nearby, Thi witnesses the embarrassing rejection. He pretends nothing happened and tries walking away inconspicuously. However, Thi accidentally steps on the flower that Noey gave Pam. He's intimidated by Noey's gang, who claim he destroys their leader's sentimental gift. Feeling nervous, Thi grabs the lotus and runs away.
Later that night, Thi has the bad fortune of encountering Noey on the bus. The young gang leader confronts him about the stolen lotus flower. Unfortunately, Thi has thrown it away. Noey is furious and makes him search for it in the middle of the night. Nonetheless, they can't find the item. Noey threatens Thi and gives him a day to retrieve the missing flower. Otherwise, be prepared to face the wrath of Noey and his gang.
The following day, Noey bullies Pam's friend O into helping them. O brings Pam to a warehouse, where Noey serenades her with an old-timey love song. However, Pam rejects his love confession yet again. Noey's gang wants to take out their frustrations by hurting O. Thi heroically comes to his rescue by confronting the pack of gangsters. It's a gutsy move. He is alone and has no other reinforcements. Thi expects to be attacked, but Noey reacts with a surprising tenderness around him. Noey lets Thi and O go away without any violence.
Thi meets Tim, a restaurant owner who hires him to tutor her teenage child. He accepts the job, believing the student is her daughter Nid Nhoi. The sarcastic Nid Nhoi doubts his abilities. However, Thi is confident and promises to be a dedicated teacher. Thi is shocked after discovering the truth. Tim has actually hired him to tutor her other child, Noey. They cross paths again due to coincidence. Noey is rebellious and refuses the lessons. Thi must confront the teenager and instill a passion for learning in him.
I Will Knock You Trailer
I Will Knock You Cast
Characters
Thi
Bom Thanawat Uthaikitwanit (บอม ธนวัฒน์ อุทัยกิจวานิจ)

Thi is an ordinary university student. He works as a tutor and teaches various high school pupils. One day, Thi accidentally offends a gang leader. They keep encountering each other in hilarious coincidences. Despite being intimidated by Noey, Thi develops a complicated relationship with his antagonist.
Bom Thanawat Uthaikitwanit

Bom Thanawat Uthaikitwanit (บอม ธนวัฒน์ อุทัยกิจวานิจ) is a Thai actor. He is born on July 24, 1995. His first BL project is the 2022 drama, I Will Knock You.
Noey
Tar Atiwat Saengtien (ต้า อธิวัตน์ แสงเทียน)

Noey is a teenage gangster. He has an infamous reputation in the local community due to his violent fights and troublemaking antics. Noey has a crush on Pam, but she keeps rejecting his love confession. Noey has a distinctively retro taste. He enjoys old-school music, vintage movies, and 80s fashion.
Tar Atiwat Saengtien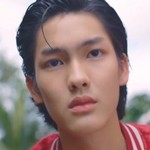 Tar Atiwat Saengtien (ต้า อธิวัตน์ แสงเทียน) is a Thai actor. He is born on November 17, 2004. Tar starred in the 2019 movies Pee Nak and its sequels Pee Nak 2 (2020) and Pee Nak 3 (2022). He is the star of the 2022 BL drama, I Will Knock You.
Supporting Cast

Tim
Fresh Arisara Wongchalee (เฟรช อริศรา วงษ์ชาลี)

Nid Nhoi
Mild Satita Sinsamnao (มายด์ สาธิตา สินสำเนา)

Thiw
Ohm Tanapak Jongjaiphar (โอม ธนาภัค จงใจพระ)

Waew Dao
May Varisara Asawapattanakun ( เม วริศรา อัศวพัฒนากุล)

Phach
Sugus Sura Raphisirirat (ซูกัส สุระ รพีสิริรัตน์)

Tong
Milo Chayapat Wiratyosin (ไมโล ชยพัทธ์ วิรัตน์โยสินทร์)

Ray Rai
Som Natcha Tohsuwanvanich (ส้ม ณัฐชา โต๊ะสุวรรณวณิช)

Pha Yu
Namo Thanapat Phiukham (นะโม ธนภัทร ผิวคำ)

Pam
Mint Benjanee Watcharavasoontara (มิ้นท์ เบญจณี วัชรวสุนธรา)

O
Mint Benjanee Watcharavasoontara (มิ้นท์ เบญจณี วัชรวสุนธรา)

Bas
Martin Sidel (มาร์ติน ไซเดิ้ล)

Duck

Thi's dad
Lift Supoj Janjareonborn (สุพจน์ จันทร์เจริญ)

Thi's mom
Cast Highlights
Tong's actor (Milo) has a supporting role in the 2023 Thai BL series Past Senger. He is a part of the secondary couple.
I Will Knock You Review
Review

I Will Knock You is a silly, lighthearted comedy with goofy characters in wacky scenarios. The protagonists are lovable oddballs who deliver eccentric punchlines, give absurd reactions, and get involved in outlandish antics. The jokes may be ridiculously dumb, but they make me laugh anyway. In fact, the humour comes primarily from unabashed stupidity. I Will Knock You embraces its lack of common sense, leading to zany plots and playful mischief. The foolishness can be endearing.
I Will Knock You has undeniable charms. The quirky BL drama exudes individual flair, showing a colourful personality. I love how it's committed to a distinct retro style. The protagonist dresses and behaves like a bizarre mascot of the 80s. He stands out due to his old-timey tastes, such as crooning, waltzing, or vintage films. In addition, his teenage gangster persona is hilariously odd. This pubescent boy swaggers around town, leading a pack of street hooligans on cheeky adventures. They come across as intimidating yet comically immature.
Despite some funny moments, I Will Knock You feels overly childish. Maybe I'm not at the right age to enjoy this juvenile BL drama, which appeals to a young demographic. After the initial novelty wears off, I'm frustrated by the inane storylines, exaggerated events, and constant frivolousness. I want depth and sophistication, yet the series delivers dumb jokes and silly shenanigans. While the later episodes contain more meaningful plots, they aren't substantial enough. I Will Knock You resembles light entertainment instead of an insightful series.
Initially, Thi and Noey meet over a foolish misunderstanding. Thi fears the menacing gang leader and becomes coerced into tutoring him. This hostile dynamic continues for a long time, only improving in the last few episodes. Most of their relationship involves Thi acting scared, nervous, or awkward around his love interest. I don't feel convinced when he suddenly develops an inexplicable attraction for his antagonist. Noey is also physically aggressive and emotionally abusive toward Thi. The series excuses his harassment, which I don't condone.
Once the romance heats up, I don't sense genuine sparks between the leads. Like the rest of the story, the immature couple suffers from excessive childishness. Noey and Thi behave like kids around each other. Their relationship scenes feel juvenile, ditzy, and superficial. Furthermore, Noey's flirting is so corny. From his schmaltzy gestures to his syrupy pick-up lines, he gives an exaggerated interpretation of love. I understand his cheesiness is a part of the character's earnest personality. His dorky behaviour may be funny, but it doesn't translate to good BL content.
I Will Knock You has a happy ending, highlighting Noey's rehabilitation. I appreciate the sentimental themes behind his personal arc. I also enjoy the performances of both leads (Bom and Tar), who handle the comedic material with delightful charisma. The enthusiastic actors immerse themselves in their larger-than-life portrayals. However, my overall opinion remains unfavourable. I'm emotionally detached from the flimsy story, the mismatched couple, and their idiotic nonsense. I Will Knock You is a hopelessly childish BL series that doesn't appeal to my adult sensibilities.
Summary
Goofy story
I Will Knock You has a silly story with goofy characters and wacky scenarios. Many of its jokes are dumb yet playful. However, the random plots are too frivolous and lack sophistication.
Childish romance
I don't sense passionate sparks between the mismatched couple. Thi acts scared around his love interest. The relationship scenes are corny and juvenile, like watching two kids flirt awkwardly.
Enthusiastic acting
Both leads handle the comedic material enthusiastically. They embrace their wacky characters with larger-than-life portrayals. Thi's bubbly actor (Bom) plays the bewildered protagonist well.
Happy ending
I Will Knock You has a happy ending highlighting Noey's growth and rehabilitation. The finale contains annoyingly contrived relationship drama, but the dumb conflict is resolved.
Retro artistry
This creative BL series is quirky and shows lots of individuality. It has a distinct retro style, dressing Noey and his friends in vintage fashion. There's an old-timey vibe with elements of a past era.
64%
I Will Knock You is a charming comedy with goofy jokes and silly shenanigans. However, the childish plots and immature romances feel frivolous. Maybe I'm too old for this juvenile BL series.
I Will Knock You Episodes
Episode Guide

Start Date November 18, 2022
End Date February 3, 2023
Episodes 12 episodes
Episode Length 40 to 45 minutes
I Will Knock You has a total of # episodes. Each episode is around 40 to 45 minutes long. The last episode is around 45 minutes long. It is a long BL drama, and you can finish the entire series in under 9 hours. I Will Knock You started on November 18, 2022 and ended on February 3, 2023.
Episode 1
Episode 2
Episode 3
Episode 4
Episode 5
Episode 6
Episode 7
Episode 8
Episode 9
Episode 10
Episode 11
Episode 12
Episode Reviews
Episode 1
The first episode is kinda charming. The jokes are so stupid, but they make me laugh. I like the serenading at the end of the episode. I Will Knock You has a distinct old-timey vibe that feels unique.
Episode 2
This episode feels like filler. It doesn't carry the momentum from the premiere. I want to see more of the leads' interactions, but it focuses too much on random gags and supporting characters.
Episode 3
I like the quirkiness and playfulness of the series. Also, the eccentric leads have unique personalities. However, there's a lot of random filler. The story doesn't excite me so far.
Episode 4
Once again, this episode takes too long to get to the plot. I want the pacing to be snappier. However, I like the last scene. I see the potential of Thi and Noey's tutor and student dynamic.
Episode 5
This episode is dominated by random shenanigans and meaningless fluff. Also, I don't feel any romantic sparks between the leads. Their interactions are so hostile and antagonistic.
Episode 6
Thi always looks so scared around Noey. Any romantic passion is nonexistent. However, Thi's actor (Bom) does a decent job with the comedic material. He plays the bewildered protagonist well.
Episode 7
The roleplaying scene is funny! I also like seeing a softer side to Noey's character, showing a more fragile side to his personality. I know very little about Pam despite her prominence in Noey's heart.
Episode 8
I'm not sensing a romantic connection between the leads. Their relationship scenes are awkward. Thi always seems afraid of his love interest, while Noey's flirting is too corny.
Episode 9
This camping episode feels like the most frivolous filler. I dislike Noey's flirty behaviour around Thi, from his lack of boundaries to his cheesy pick-up lines. The BL content makes me uncomfortable.
Episode 10
OMG! The mom gets stabbed! I like the sentimental scenes between Noey and his mom. This is the first episode where I Will Knock You feels emotional. Finally, it's more than just a silly comedy.
Episode 11
I like seeing Noey's growth and transformation since his mom's attack. His character arc is interesting. OMG. Why did he say that insensitive line to Thi in the end!? He must have a hidden agenda.
Episode 12
The annoying relationship drama drags on for too long. I wish the story emphasizes Noey's rehabilitation more. I want to see how he reforms instead of cramming his growth in the ending credits.
I Will Knock You OST
Music
I Will Knock You Information
Links
Director
Champ Weerachit Thongjila (วีรชิต ทองจิลา) is a Thai director. His first BL project is the 2020 series 2gether. He also directed its sequel 2gether: The Movie (2021) and I Will Knock You (2022).