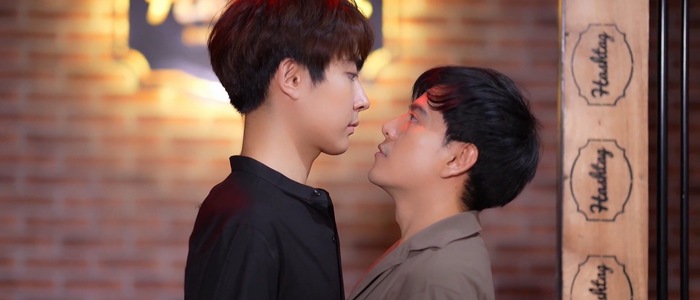 My Boy is a Thai BL series about a university romance with a slight twist. The main character is slightly more mature in age than the average university student, and he returns to complete his studies after dropping out previously. When he encounters a young popular musician on campus, egos and personalities clash in a rocky start to their relationship. However, romantic feelings take shape once they clear the misunderstandings between them.
With a bloated cast and shoddy writing, My Boy struggles to convey a persuasive narrative from start to finish. It tries to do too much by dramatizing the story, but ends up accomplishing very little successfully. The few romantic moments in this drama aren't enough to make up for the numerous flaws in its clumsy and scattered plot.
My Boy Series Summary
What is the drama called?
My boy วุ่นนักรักซะเลย
Where was the series made?
Thailand
When was the drama released?
2021
How long is My Boy?
Around 6 hours
What is the genre?
Romance
How would you describe the series?
Happy and upbeat
How many episodes are in My Boy?
12 episodes
How long is each episode?
Around 25 to 30 minutes
Plot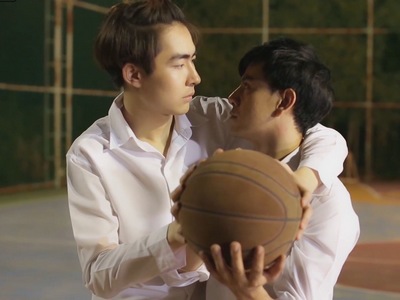 Nut is a university freshman, slightly more advanced in age than your typical student. He already completed his studies years ago, but had to drop out of school for personal reasons. Nut has now returned back to university to graduate properly this time. At school, he has a close-knitted group of friends, which consists of Nine, Jadai, and Pang. His friends affectionately call him "Uncle Nut" due to his wisdom and kindness.
One day, Nut occupies a chair that was reserved for Satha, upsetting him terribly. Due to this minor misunderstanding, Satha has a negative opinion of this freshman student. Later, Nut and his friends join the photography club, where Satha is the president. He begins antagonizing Nut, and the two of them have a rocky start to their relationship.
Over time, Satha and Nut clear the air with each other. Making up for his earlier hostility, Satha takes a keen interest in Nut's life. He discovers that Nut cares about money a lot, because he needs it to pay for his tuition and his father's gambling debts. The more Satha learns about him, the more he respects this hardworking student that he misjudged badly at the start.
Before Nut enrolled in university, he was in a committed relationship with his boyfriend Ball. However, Ball cheated on him in the past. Nut can't forgive his indiscretions and walked away from this romance. To this day, his ex-boyfriend is still hung up on him. Ball begins stalking Nut in secret, taking an unhealthy interest in his university life and his new circle of friends.
Meanwhile, Satha has been flirting with another senior named Alice, who clearly has a crush on him. Although Alice makes advances towards him, Satha doesn't give her that much attention. Satha's roommate Nanon has a secret crush on Alice and feels annoyed with the way his friend is treating her.
My Boy Series Trailer
My Boy Series Cast
Characters
Nut Pakoo Athiwat (ปาโก๋ อธิวัฒน์) Pakoo Instagram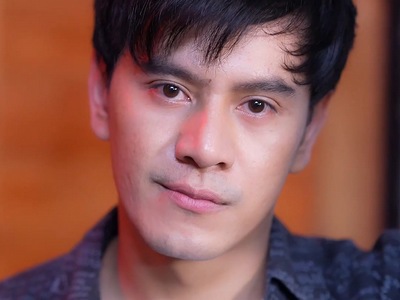 Nut is a university freshman, slightly older than the typical student on campus. He completed his studies previously, but had to drop out of school for personal reasons. Nut is very mindful of finances, taking multiple part-time jobs to pay for tuition and his father's gambling debts. Affectionately known as "Uncle Nut", he tutors several students with their coursework.
Satha Tawan Kanachot Worachottrakul (ตะวัน คณาโชติ) Tawan Instagram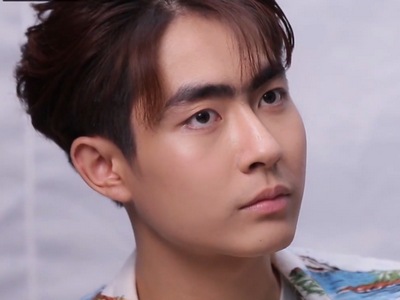 Satha is a university senior and the head of the photography club. He takes an immediate dislike towards Nut over an early misunderstanding. Satha is very popular with both the girls and guys on campus, and he doesn't mind flirting with them occasionally. He is an aspiring musician and plays indie gigs at the bar. Satha is sometimes called "Tha" by his friends.
Supporting Cast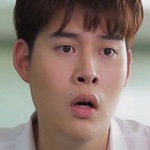 Nine
Nut's friend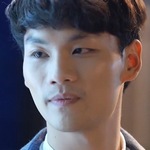 Jadai
Nut's friend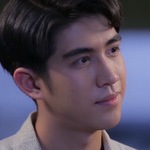 Ball
Nut's ex-boyfriend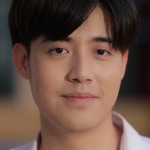 Nanon
Satha's roommate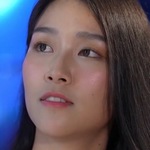 Pang
Nut's friend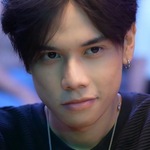 Boy
Satha's enemy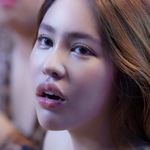 Dearny
Satha's friend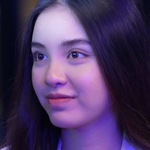 Alice
Nanon's crush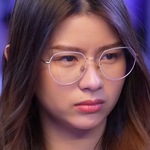 Cookie
Alice's friend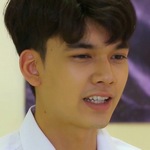 Techin
Satha's friend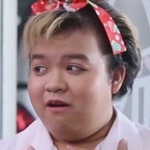 Downy
Senior student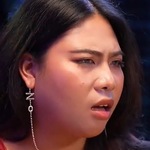 Mommy
Senior student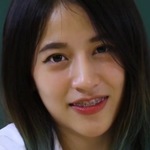 Lah
Freshman student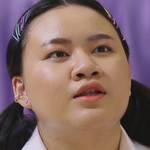 Yada
Freshman student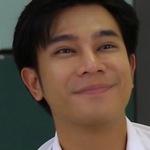 Archa
Freshman student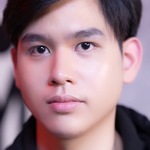 Latte
Nut's tutoring student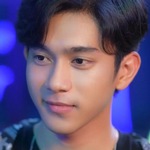 Chet
Nut's tutoring student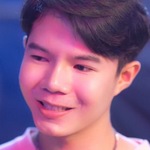 Nut
Nut's tutoring student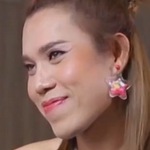 Pramote
Barista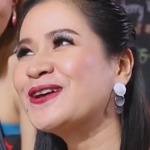 Nam
Barista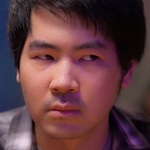 Pae
Bartender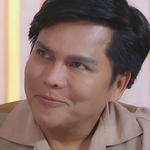 Professor Krit
Professor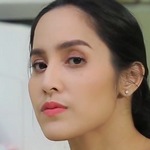 Professor Sawitri
Professor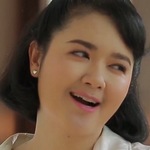 Professor Mitra
Professor
Cast highlights
The actor playing Nut's ex-boyfriend (Net Thanachar Paosung) starred in the 2019 BL drama I Am Your King 2. He also featured in the 2021 supernatural mystery series Hidden Love, playing a more likable character than his villainous role in My Boy.
My Boy Series Review
Review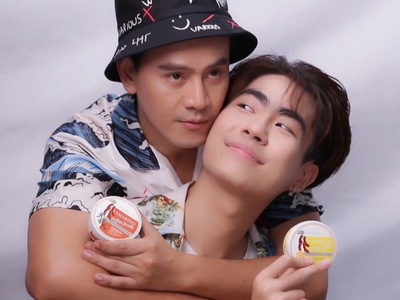 My Boy is not a good BL drama, let's get that out of the way. It's simply an unpolished series with a subpar plot, shallow characters, and scattered pacing. There's no diamond in the rough and the quality doesn't improve much after a rocky start. While My Boy has a few redeeming qualities, it's a very clumsy attempt at BL and you're probably better off watching something else.
In the beginning, My Boy will confuse you by introducing dozens of irrelevant minor characters. Some are designated as comic relief, while others are there to take up space in the bloated cast. You can hardly distinguish between the gaggles of friends, multiple professors, bartenders and baristas, as well as the one-dimensional villains. The filler cast is involved in many frivolous scenes, which don't advance the plot and will cause you to lose interest.
There's an aimlessness in My Boy that will frustrate you as much as it bores you. The paper-thin plot is only made worse by the dreadful writing, which relies too heavily on juvenile humour that isn't very funny. A few comedic moments are kinda amusing, like the cute basketball scene in Episode 6, but they're the rare exceptions to many other awkward jokes. Almost all the characters are silly stereotypes and theatrical caricatures, completely devoid of depth or substance. They only exist to deliver bad gags and do nothing else.
The single outlier is Uncle Nut's character, a very inspired choice for a protagonist. His advanced age makes him an unconventional lead for a university BL romance, opening up new storylines that you don't typically expect. We explore topics like ageism, financial burdens, adult responsibilities, and second chances. While these themes aren't examined too deeply, I applaud My Boy for going against the norm with an older main character. I wished they pushed the envelope further, because Uncle Nut could've been a really unique selling point in this series.
It's a shame that Nut shares little romantic chemistry with Satha, who's an awfully written love interest. His initial hostility towards Nut is ridiculous, yet it makes no sense when Satha suddenly becomes infatuated with the person he's antagonizing. I never warmed to him and found his character thoroughly unlikeable. My Boy keeps emphasizing how handsome and popular he is, putting him on such a high pedestal that it's a turn-off. Also, I want to talk about that unibrow, but it speaks for itself…
My Boy ends with some annoying last-minute drama, which gets resolved in the final stretch of the episode. Perhaps the best part about the finale is that Nut got a massive glow-up, making him look less like an uncle and more like a mature daddy. Despite the happy ending, I still feel like Nut and Satha's love story is severely lacklustre. Watching My Boy hasn't been an enjoyable journey, straying too often into absurdity, banality, and superficiality. I don't recommend this series unless you have a high tolerance for ill-conceived BL dramas.
My Boy Series Episodes
Episode Guide
My Boy has a total of 12 episodes. Each episode is around 25 to 30 minutes long. The last episode is around 40 minutes long. This is a long BL drama, and you can finish the entire series in under 6 hours. My Boy started airing on June 27, 2021 and ended on September 12, 2021.
My Boy Series Information
Links
Jumdee Film Production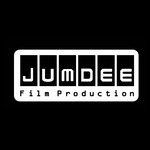 Jumdee Film Production is an indie Thai BL studio that made the series My Boy (2021). My Boy is the first and only BL project made by the studio thus far.