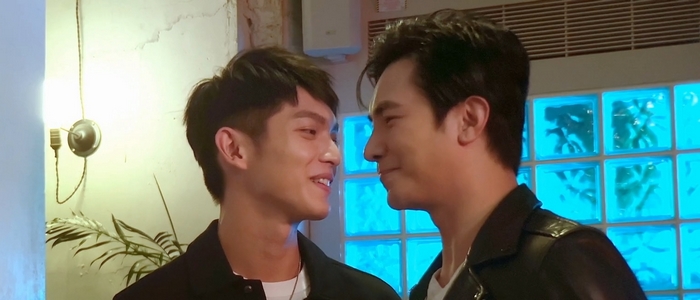 Papa and Daddy Summary
What is the drama called?
酷蓋爸爸
Where was the series made?
Taiwan
When was the drama released?
2021
How long is Papa and Daddy?
Around 2 hours
What is the genre?
Romance
How would you describe the series?
Cute and sweet
How many episodes are in Papa and Daddy?
6 episodes
How long is each episode?
Around 22 minutes
Plot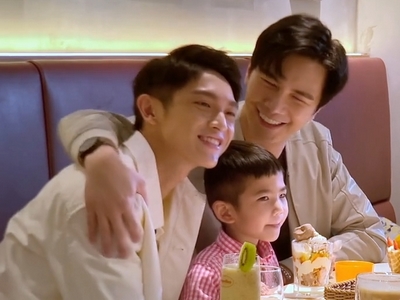 Jerry is a young stay-at-home dad who has been taking care of his son Kai for the past three years. His husband Damian is a successful restauranteur and the primary breadwinner of their family. Recently, Jerry wants to revive his YouTuber career instead of being a full-time parent. He suggests sending Kai to kindergarten, which will free up a part of his schedule every day.
Although Damian is reluctant about the idea at first, he eventually comes to an understanding with his husband. As Kai begins attending a local preschool, Jerry becomes a topic of interest from a gaggle of moms. Since he hasn't disclosed his marriage to the other parents, they are curious about him and keep prodding over his relationship with Damian.
Jerry isn't completely out of the closet with the preschool parents, his online fans, or his family. He constantly faces pressure from his meddlesome mom, who wants her son to find a nice girl and get married already. Damian only met Jerry's mother recently, but was introduced as just a roommate. Neither of Jerry's parents actually knows that they have a grandchild. He intends to keep this secret from them for as long as possible.
Papa and Daddy Cast
Characters
Jerry Mike Lin (林輝瑝) Mike Lin Instagram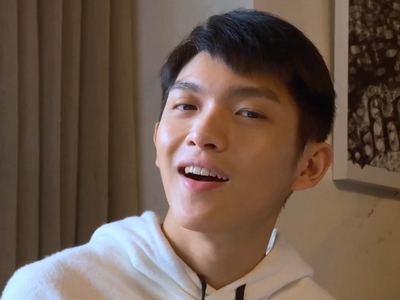 Jerry is a gay father who stays at home to raise his three-year-old son. Before marrying Damian and settling down to start a family together, he used to be a popular vlogger. Damian has two sisters, one of whom is also a lesbian. He hasn't come out to his parents yet, although his mom keeps setting him up on blind dates with other girls. In his free time, Jerry loves to do a lot of online shopping.
Damian Melvin Sia (謝佳見) Melvia Sia Instagram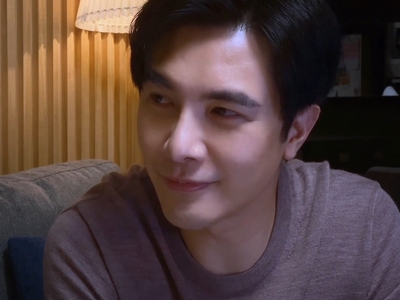 Damian is Jerry's husband, who runs a successful restaurant named Verso with his sister. He lived in the United States, but moved back to Taiwan to start his restaurant business. Damian is the ultimate perfectionist, and he has his life's ambitions all mapped out. It was always part of his plan to become a father with the help of a surrogate mother. A cultured and sophisticated man, Damian occasionally adds in mixes of English vocabulary when he speaks.
Supporting Cast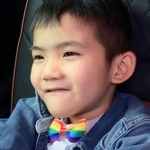 Kai
Kai Lin (林凱奕)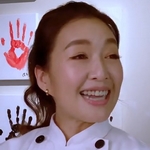 Celine
Miranda Lu (路嘉怡)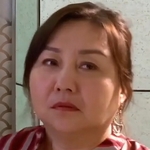 Jerry's mom
Yvonne Cheng (鄭怡)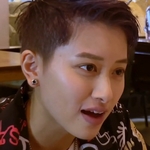 Alex
Jin Cheng (鄭靚歆)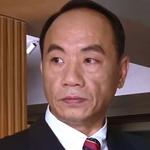 Jerry's dad
Tzu-Chiang Wang (王自強)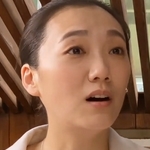 Sasa
Yi-Lin Chao (趙逸嵐)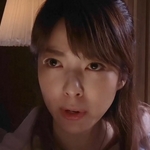 Amy
Jozie Lu (路嘉欣)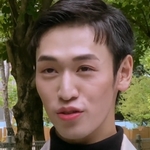 Bryan
Lin Guan Yi (林貫易)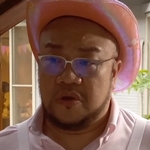 Mike
Nelson Yeh (葉天倫)
Papa and Daddy Review
Review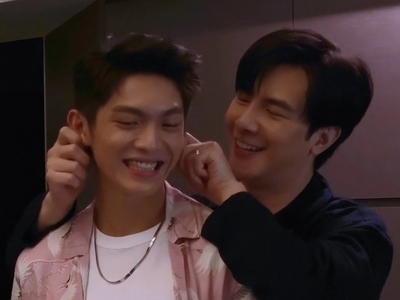 LGBT parenting isn't a common topic found in many BL dramas. It's even less common to find one that handles the subject as excellently as Papa & Daddy. Set in the culturally progressive country of Taiwan, I love the positive messaging behind this cute, lighthearted series. The domestic gay couple is portrayed in such a happy and healthy way. All the scenes with Jerry, Damian, and Kai are delightful, sure to bring a warm smile to your face.
Papa & Daddy is more than just a heartwarming parenting drama, but also a beautiful showcase of a happily married gay couple. After six years of being together, Jerry and Damian are still very much in love. They encourage each other, express appreciation, and engage in physical intimacy frequently. There's palpable chemistry between them and the actors get quite involved during their steamy kisses together.
I like that Papa & Daddy is sweet without ever feeling too saccharine. There's a good balance between tenderness and tension in every storyline. Jerry and Damian aren't written like perfect characters, but the personality flaws only make them feel more authentic. Just like real couples, they might bicker over their differences or get a little moody occasionally. However, they also know to apologize, make compromises, and find ways to lift each other up.
A massive last-minute twist is introduced in the final episode, which doesn't get resolved after the series ends. It's the kind of plot development that begs for a second-season continuation, or the twist could feel really unsatisfying without proper closure. Personally, I don't love these cliffhanger endings and would prefer that you wrap up the story neatly, but I'll keep an open mind.
Other than a few clunky scenes that could be executed better, my review of Papa & Daddy is very positive. I appreciate the LGBT-friendly storylines from a cultural perspective, including a purposeful effort to normalize gay parenthood. To make progress in this world, we need more dramas that address these types of stories empathetically. With any luck, Papa & Daddy will inspire awareness and open-mindedness towards such an important topic.
Story review
Good story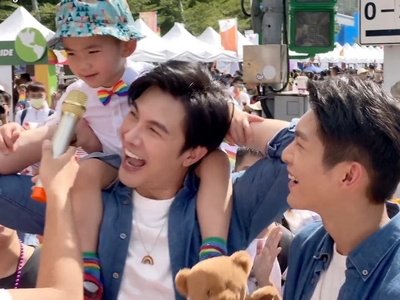 With a pair of gay parents as the lead characters, Papa & Daddy has a very unique perspective that not many other BL dramas share. In fact, I don't think there are that many stories about gay parents in the world, period. Correct me if I'm wrong, because I would love to be wrong on this. It makes the setup of Papa & Daddy very distinctive, like a trailblazer in the genre.
Most of the stories told in Papa & Daddy are quite small and ordinary, like planning a birthday party or picking up your child from pre-school. Yet, there's a new, refreshing take on these mundane plots because you're experiencing them through a gay couple. It's almost like a paradox in a way, because gay parenting is identical to straight parenting in many ways. Yet, it's also quite different because this isn't the cultural norm yet.
Many of the challenges or complex situations that Damian and Jerry face are exclusive only to them, and not any heterosexual couple. This is where Papa & Daddy shines the most in its storytelling, as it showcases the similarities and the differences in the parenting lifestyles.
Romance review
Healthy romance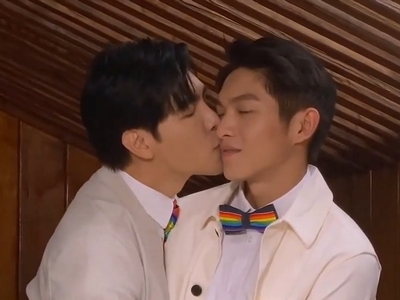 Even though the gay parenting is a selling point for Papa & Daddy, this series is actually more about the domestic life of a married couple. As characters, Jerry and Damian are not solely defined by being parents. They are also loving husbands who have been together for six years, sustaining a long-term relationship through patience and understanding.
The fact that Damian and Jerry are a married couple is another unique perspective not shared by many BL dramas. Many other series focus on the couple falling in love, but ends the story once they get together. In Papa & Daddy, the story starts with the couple still passionately in love with each other, and it continues showing the day-to-day life of the couple after the happily ever after ending.
Damian and Jerry are a really intimate couple with a healthy and honest relationship (or they were, at least until the big twist in the end… 😞). These two aren't just together because they have to raise a child together. They still have a strong physical attraction, they share a tight emotional bond, and they genuinely enjoy each other's company. Whether they are married or not, or whether they have a kid or not, these two are almost role models for what a good couple looks like.
Acting review
Decent acting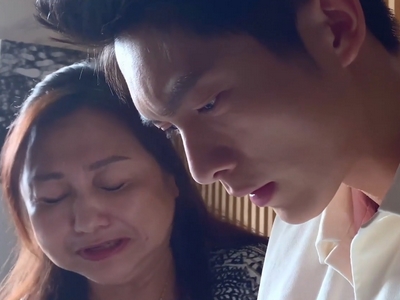 The acting in Papa & Daddy is decent. Both leads are serviceable, delivering strong enough performances to pass the test. Maybe Jerry's actor (Mike Lin) is a little less experienced, which shows in the way he acts sometimes during the more demanding scenes. However, he's mostly okay and looks quite comfortable when playing his natural self.
The chemistry between the two leads is quite strong. Their kissing is full-on, not just gentle soft smooches that you see in other BL dramas, but they go at each other raw and hot. You don't achieve this level of physical intimacy without feeling very comfortable with your role. These actors are immersed in their displays of affection, which wins them brownie points.
Ending review
Good ending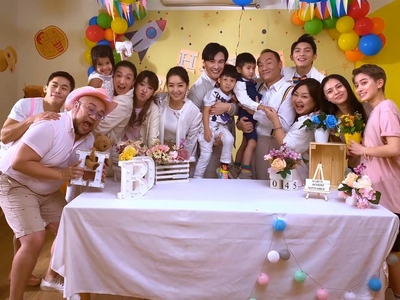 Up until the final few seconds, I really loved the final episode of Papa & Daddy. I thought it was the best episode of the series, featuring a simple ordinary plot (planning Kai's birthday party) that leads to some interesting character development. The scenes were fun and effective, the tone was warm and welcoming, and the narrative just flowed smoothly from start to finish. It was a very comfortable episode to watch.
And then the last scene happened, where Damian dropped a massive bombshell that he has a kid from his previous marriage. To be fair, the episode had been dropping not-so-subtle hints that Damian was hiding a big secret. However, the twist is still too dramatic, undermining everything that we know about Damian's character and his relationship with Jerry.
We thought Damian was this loving, honest husband, but then he had lied to Jerry for six years about having another kid with his ex-wife. Surely that conversation could've come up at some point in their relationship, unless Damian was deliberately deceptive. I suddenly feel like this guy is a massive fraud.
Personally, I don't think this cliffhanger ending was necessary, although I do see the potential drama that will arise from a second son. It definitely gets me intrigued about Season 2 (if there is one…), but it also makes me feel anxious not knowing how they'll finesse through such a big plot twist. This is not the type of plot development you can just reverse easily. The drama weighs heavily like a guillotine over an otherwise spectacular final episode.
Papa and Daddy Episodes
Episode Guide
Papa and Daddy has a total of 6 episodes. Each episode is around 22 to 28 minutes long. The last episode is around 28 minutes long. This is a short BL drama, and you can finish the entire series in around 2 hours. Papa and Daddy started airing its first episode on April 23, 2021 and ended on May 7, 2021.
A second season of Papa & Daddy is in the works. Season 2 will be released on August 2022. Jerry's actor was recast due to schedule conflicts, so expect to see a new face on screen.
⭐ Best episode
Episode 6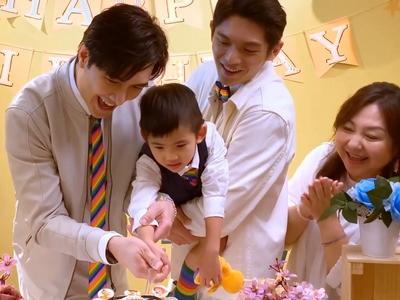 Episode 6 focused on Damian and Jerry arranging a birthday party for their son Kai. Although the plot is very simple, it leads to some interesting character development scenes for Jerry. This episode feels enriched with a great mix of drama, comedy, romance, and sweet family moments. It was also lovely watching a lot of the recurring characters assemble in one place.
💕 Most romantic episode
Episode 2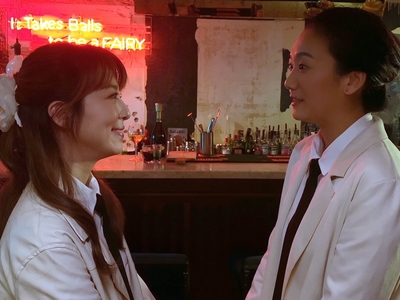 Episode 2 featured an extensive flashback, which explored the courtship between Damian and Jerry from six years ago. It was interesting to watch the origins of their love story. Damian was the one who fell for Jerry first and hard (exactly how many times did he watch that YouTube video of Jerry working out? 😳), but the attraction was just as mutual from the other end.
However, what really drove the romance in this episode were the wedding speeches from Sasa and Amy. Both ladies spoke eloquently and powerfully about their unconditional love for each other. It's not often that a lesbian couple delivered the most romantic moment in a BL drama, but they totally stole the spotlight here.
😭 Tearjerker episode
Episode 5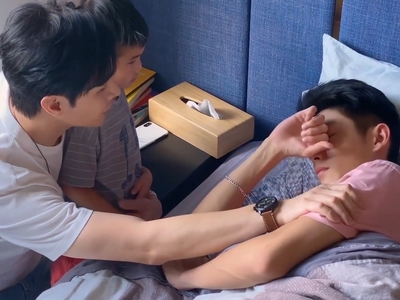 Episode 5 focuses on Jerry after his mom accidentally discovers that her supposedly straight son is married to another man. To be honest, I didn't totally love this episode because the story felt kinda forced. In a drama, you want to watch the plot develop organically, but all the events in this episode relied too much on coincidences.
Nonetheless, getting outed is never a pleasant experience, especially when you are not mentally prepared like Jerry's character. It was tough watching his devastation as his mom berates him. Fortunately, Jerry has a great support system and everyone is there to rally for him emotionally. The episode ends on a good note with Jerry's dad being surprisingly open-minded, and it's nice watching him greet his grandchild for the first time.
😡 Most triggering episode
Episode 4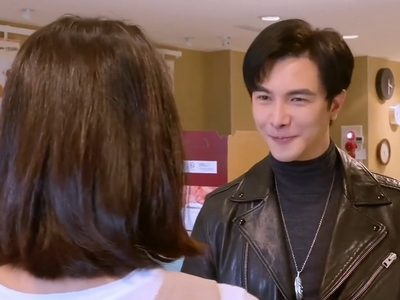 I experienced second-hand social anxiety just watching the scenes with the gossipy moms, who kept prodding about Jerry's relationship with his husband. There was that one overeager mom who wanted to know EVERYTHING about their family. Don't you just hate when nosy strangers are that invasive about your personal life? Mind your own business, lady! 😬
💋 First kiss episode
Episode 2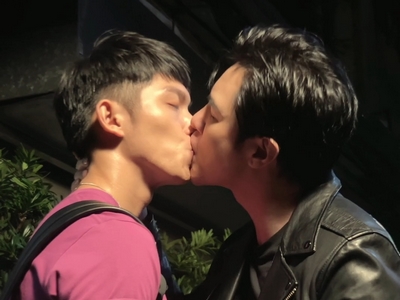 Damian and Jerry share their first kiss in Episode 2 during a flashback of how they first met six years ago. It was Jerry who initiated the kiss, after sensing an attraction between them in a previous encounter. When Jerry visits him later on, Damian seizes the moment and pounces on him with a kiss. Go get him, tiger!
👨‍❤️‍💋‍👨 Episodes with intimacy
Episode 2, 6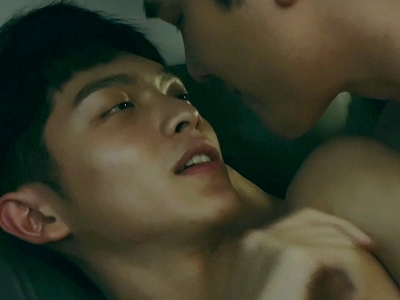 After sharing their first kiss in Episode 2, Damian and Jerry wasted no time getting into bed with each other. What followed was a steamy scene with lots of touching, slurping, and humping between the characters.
In Episode 6, Damian initiates some frisky action with his husband on the sofa. Hilarious enough, Jerry accidentally sent a text message during sex, with one of his body parts brushing over the 'Send' button. He ended up butt-dialling a draft of his coming-out speech to the other parents at the pre-school. 😅
💪🏻 Episodes with skin
Episode 2, 3, 5, 6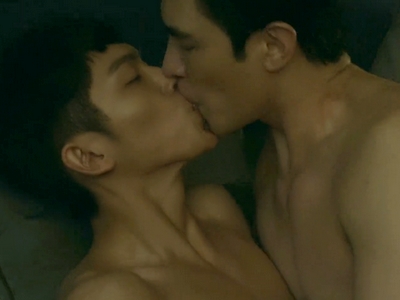 The characters get shirtless in Episode 2 both during and after their sexual encounter. There were a few glimpses of shirtless bodies during the pride parade in Episode 3. Jerry's friend Bryan put on a very revealing outfit in Episode 5. Finally, Jerry gets shirtless again in Episode 6 when having steamy sex with his husband.
👨🏻‍🤝‍👨🏻 Episodes as a couple
All episodes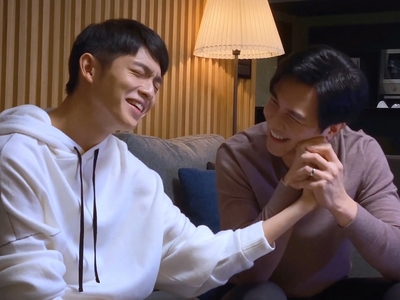 Damian and Jerry are a long-term couple who stay together for the entire series. At no point do they threaten to break up, nor are there any jealousy issues between them. This is a healthy relationship with two people who genuinely love and care for each other.
Papa and Daddy Interview
Papa and Daddy Information
Links
GagaOOlala

Gagaoolala is an international streaming platform dedicated to LGBT series and movies. It also produces its own BL dramas, including Papa and Daddy (2021). Gagaoolala is a Taiwanese company.