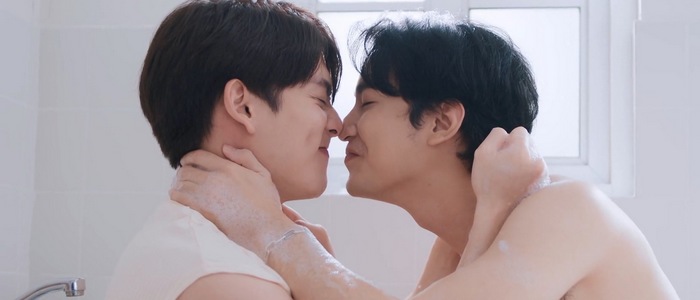 That's My Candy is a Thai fantasy BL series about a couple facing relationship troubles. The main character is a hardworking nurse with a busy schedule, often neglecting his boyfriend. The couple almost considers breaking up after missing their anniversary due to work conflicts. Suddenly, the protagonist is given magical candies that grant him three wishes to change his life's decisions.
You have to try really hard to make a series as atrocious as That's My Candy. The story is nonsense, the characters are despicable, and the relationship drama feels excruciatingly dull. This dire mess comes close to being unwatchable. I almost wonder if it was an experimental parody to see how badly they can butcher the BL genre.
That's My Candy Summary
What is the drama called?
นายแคนดีของฉัน
Where was the series made?
Thailand
When was the drama released?
2022
How long is That's My Candy?
Around 4 hours
What is the genre?
Fantasy
How would you describe the series?
Cute and sweet
How many episodes are in That's My Candy
6 episodes
How long is each episode?
Around 40 minutes
Plot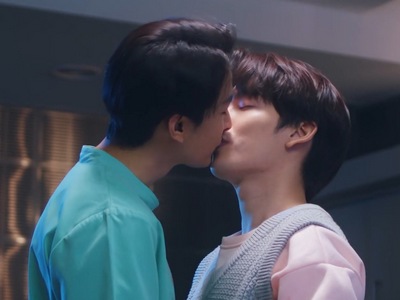 Guy is a hardworking nurse with a busy schedule. He works long hours at the hospital, eager to help many patients. Guy is in a long-term relationship with his boyfriend Jing, a film school student. They have known each other since high school and currently live together.
Guy and Jing have an upcoming anniversary. Jing has made elaborate dinner plans to celebrate this special occasion together. However, his workaholic boyfriend misses the dinner because of his busy job. Guy apologizes for forgetting their anniversary, but Jing is too upset to forgive him. It isn't the first time Guy prioritizes his career over his romance. Jing suggests that they should break up, devastating his remorseful boyfriend.
Jing moves out of their home and lives with his good buddy Kana. Although they are platonic friends, Kana has a crush on Jing and uses this opportunity to get closer. Meanwhile, Guy wants to win back his boyfriend, but Jing is distant and standoffish. When Guy falls asleep, he dreams of a mysterious older man. This man gives him three magical candies, which can grant him any wish. Guy wakes up and sees the candies on his bed, but he doesn't know if they actually work.
Jing has a hobby of following online celebrities and watching their live streams. One of his favourite VJs is Viking, a popular media personality. Viking has recently partnered with Tamtam, another VJ, as part of a promotional campaign. The two of them get along and develop feelings for each other. Tamtam's hospitalized brother also plays matchmaker to help them grow closer. However, Viking and Tamtam face various misunderstandings that give them doubts about starting a relationship.
That's My Candy Trailer
That's My Candy Cast
Characters
Guy
Kimmon Warodom Khemmonta (คิมม่อน วโรดม เข็มมณฑา)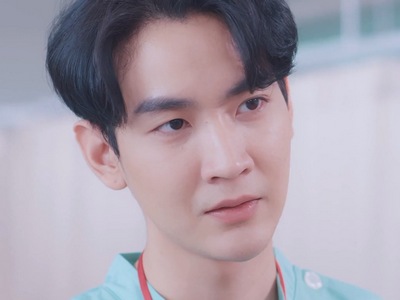 Tong is a hardworking nurse at the hospital. He is always busy with his job and has neglected his boyfriend Jing. Tong and Jing have known each other since high school. They currently live together.
Jing
Copter Panuwat Kerdthongtavee (คอปเตอร์ ภานุวัฒน์ เกิดทองทวี)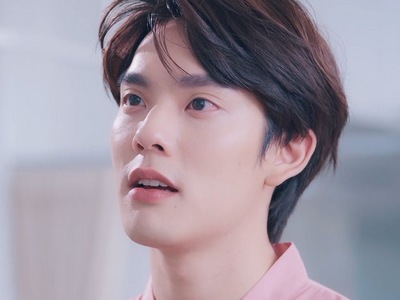 Jing is a university student studying in a film school. He is friends with Kana, who has an unrequited crush on him. Jing becomes frustrated with his boyfriend Mark, who always seems busy at work. Jing believes Mark prioritizes his career over their relationship.
Viking
Pak Papungkorn Sakunsong (ภัค ปภังกร สกุลซ้ง)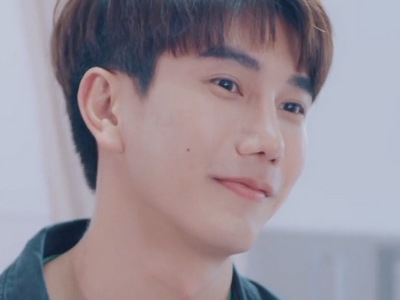 Viking is a popular VJ who does regular live streams for his fan following. He is one of Jing's favourite online celebrities. Viking recently partnered with Tamtam, another VJ, as part of a promotional campaign.
Tamtam
Tong Surawit Ruangyod (สุรวิชญ์ เรืองยศ)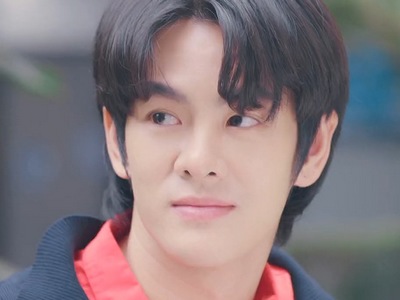 Tamtam is a VJ who recently teamed up with Viking in a promotional campaign. He has a brother, Tee, who was recently hospitalized. Tamtam develops a crush on Viking upon meeting him. Tee plays matchmaker to pair Tamtam and Viking together.
Supporting Cast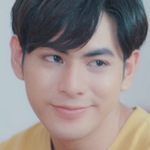 Kana
Earth Chitsanupong Soeksiri (เอิร์ท ชิษณุพงศ์ เศิกศิริ)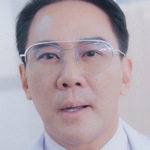 Professor Ton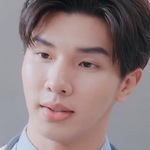 Dr. Pak
Lee Long Shi (李龙世)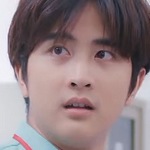 Bank
Oreo Puwanai Sangwan (ภูวนัย แสงวรรณ์)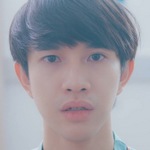 Time
Kokliang Parinya Angsanan (ปริญญา อังสนันท์)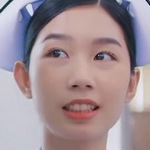 Ingfah
Faye Darin Pittayapol (ดารินทร์ พิทยาผล)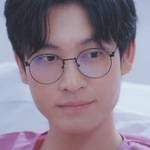 Tee
Sobita Worawut Chumueang (โซบิตะ วรวุฒิ ชูเมือง)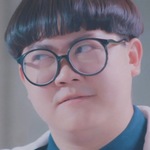 Krapong
Mon Varakorn Waruncharoentham (ม่อน วรากร วรุณเจริญธรรม)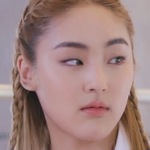 Micky
Punch Tipanan Nilsiam (ทิพานัน นิลสยาม)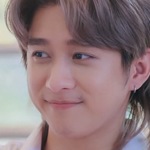 Ter
Us Nititorn Akkarachotsopon (อัส นิติธร อัครโชติโสภณ)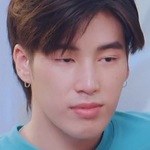 Kai
Chang Jayapol Chiopittayakarn (เชี่ยวพิทยาการ)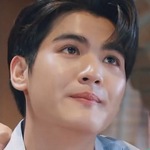 Candy
Cast Highlights
You may have recognized the leads (Kimmon and Copter) from the 2020 Thai BL series Gen Y, where they played the main couple. They also appeared in the 2021 sequel Gen Y 2. Additionally, this pair also appeared in the 2021 BL anthology series Close Friend and its sequel Close Friend 2. Furthermore, Kimmon appeared in the 2017 BL series 2 Moons.
Viking's actor (Pak) had a leading role in the 2019 BL drama The Best Twins. He also had a small part in the 2022 series Even Sun.
The actor portraying Kana (Earth) is the star of the 2023 BL series Destiny Seeker. He plays an engineering student in love with his university rival.
Bank's actor (Oreo) starred in the 2018 series What the Duck, its 2019 sequel What the Duck 2, and the 2020 drama Puppy Love.
Dr. Pak's actor (Lee Long Shi) appeared in the 2020 short Thai BL series Bangkok. He also starred in the 2021 BL short movie Love Advisor with Tee's actor (Sobita).
That's My Candy Review
Review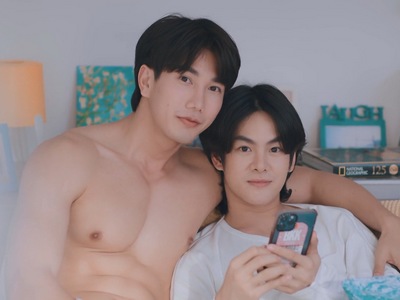 That's My Candy is an excruciating BL drama with a senseless story, loathsome characters, and tedious romances. Maybe the first two episodes were okay enough. Not enjoyable, but at least watchable. The quality soon takes a rapid nosedive, and completing the remainder of the series is a painful slog. The flimsy plot goes off the rails with outrageous conflicts, obnoxious comedy, and offensive melodrama. Ugh, I was fed up with the constant nonsense.
The surreal series has a fantasy element that involves granting the protagonist three magical wishes. The premise sounds innovative, but the story never does anything creative with this useless gimmick. Instead, most of the series repackages the same old BL tropes, from dull love triangles to dumb misunderstandings. That's My Candy approaches these topics with wacky humour, quirky punchlines, and random zaniness. Sadly, their embarrassing attempts at comedy are seldom funny.
The worst issue is Jing's character, whose behaviour is despicable and detestable. He does something shockingly inappropriate in Episode 3 that makes me react with horrified disgust. His wretched actions are so beyond the pale that it's impossible to redeem this scumbag. Putting aside the egregious offence, Jing acts like a miserable nightmare in every scene. He throws childish tantrums, picks unnecessary fights, and gaslights his boyfriend constantly. Not to mention, he's also whiny, needy, hypocritical, and irrational. Oh my god, I despise Jing so much.
I actively rooted against the Guy & Jing romance. Their tiresome relationship feud makes me roll my eyes, shake my head, and groan in exasperation. I hate their repetitive conflicts about prioritizing work over romance. Both leads look unflattering whenever they argue and beg for forgiveness in a dreary loop. Jing also takes an ugly stance and bitches about his boyfriend helping hospital patients. In one scene, Jing almost stops Guy from assisting an unconscious woman because they have a dinner date. WTF!? Why is the main character such a callous monster!?
Although Guy and Jing share affections on various occasions, these scenes are insubstantial fluff. You'll quickly forget the lovey-dovey moments, which all feel the same in an unrecognizable blur. The other couple has a harmless romance, but their rapport is unremarkable without any complexity. You can foresee every predictable beat in the relationship. Also, Viking and Tamtam are vapid characters with no definition outside their careers as online celebrities. That's My Candy could've trimmed the bloated supporting cast and developed the secondary leads.
At least That's My Candy looks decent. Sometimes, the experimental cinematography explores a freaky aesthetic, reminding me of BL meets Clockwork Orange. However, the solid production values also remind me an entire crew worked on this series and still produced an incoherent mess. They delivered four hours of unintelligible, unfunny, and underwhelming content. At some point, it crossed my mind That's My Candy might be an intentionally awful parody to mock the BL genre. Otherwise, this series feels like the worst insult, offending me with its pitiful effort.
Summary
Incoherent story
That's My Candy has a surreal story that is barely intelligible. The gimmicky fantasy elements serve no real purpose. Mostly, the series repackages the same old BL cliches into the narrative.
Infuriating romance
Jing is a despicable love interest and I find it impossible to root for any romance involving his character. Jing and Guy's relationship feud is tedious and tiresome.
Uninspiring acting
None of the actors bring remarkable performances to their roles. They are also restrained by weak material that nobody can take seriously.
Happy ending
That's My Candy has a happy ending that magically resolves the tension between the leads. Despite writing itself into a corner, the series uses a cheap stunt for the sake of an amicable conclusion.
Solid artistry
The series looks decent, albeit slightly overproduced. Sometimes, the cinematography goes for a weird experimental aesthetic, giving off an edgy and unique vibe.
27%
That's My Candy has an incoherent story, infuriating characters, and insipid romances. There are many mediocre projects in the BL genre, but few sink to this level of low-tier garbage.
That's My Candy Episodes
Episode Guide
That's My Candy has a total of 6 episodes. Each episode is around 40 minutes long, not including the very lengthy opening credits. It is a medium-length BL drama, and you can finish the entire series in around 4 hours. That's My Candy started airing on April 24, 2022 and ended its last episode on May 29, 2022.
Episode 1
Episode 2
Episode 3
Episode 4
Episode 5
Episode 6
That's My Candy Information
Links
Vibie Gen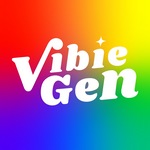 Vibie Gen is a Thai BL studio that produced Love Advisor (2021) and That's My Candy (2022). It also made the supernatural BL series, Ghost Host, Ghost House (2022). This studio has a connection to Vibie, a Thai live-streaming app.