Even Sun is a Thai BL series about debt collection. The main character works for a debt collection business, although he's lousy at his job. His latest assignment takes him to an island, where he tracks down an intimidating young man who owes money. Although their relationship begins rockily at the start, the leads grow fond of each other throughout a turbulent journey.
Besides the island scenery, I enjoyed almost nothing about Even Sun. This BL drama can be summarized as four hours of foolish nonsense. The story begins with little logic and becomes even more outlandish as it progresses. The incoherent plot, bizarre characters, and embarrassingly awkward romance create an unwatchable series.
Even Sun Summary
What is the drama called?
ฉันนี่แหละนายอาทิตย์
Where was the series made?
Thailand
When was the drama released?
2022
How long is Even Sun?
Around 4 hours
How would you describe the series?
Happy and funny
How many episodes are in Even Sun?
6 episodes
How long is each episode?
Around 40 minutes
Plot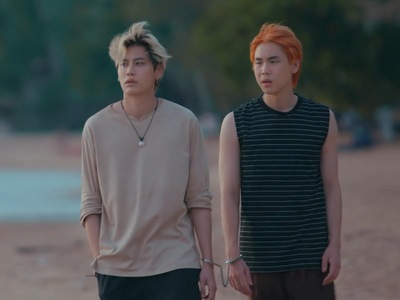 Sun works for a debt collection business in Bangkok. Unfortunately, Sun is terrible at his job. He lacks persuasiveness and fails to collect the money without help from his friend, Mek. Sun's boss is upset and gives him a stern warning. Sun will be fired from his job unless he can complete his next collection assignment. The boss has already hired a new employee, Tai, who would take over the position at any time.
To his surprise, Sun must collect the debt from his father, who borrows a lot of money due to his gambling problem. Sun's dad reveals that a young islander from Surat Thani owes him money. He instructs his son to visit the island to help him collect the debt. During Sun's travels, he befriends Nemo, a guy living in the same hotel. Later, Sun discovers that Nemo's older brother is Athit, the person who owes his dad money.
Sun and Athit have a terrible first impression of each other. Athit seems rude and standoffish, insisting this visitor from the city doesn't belong on the island. Sun eventually works up the courage to ask Athit for the money. However, Athit's response shows that the debt situation may not be as it appears.
Meanwhile, Sun's boss owns a boxing camp. However, this camp is just a ruse for his criminal business. His son, Ashing, technically runs this boxing camp. However, he trains by himself and there's nobody to challenge. One day, Ashing's father introduces him to Mangkorn, his new assistant. Mangkorn's dad owes money and his son takes on this new job to pay off the debt. The assistant work is vague and consists of running miscellaneous errands. However, Mangkorn is rebellious and doesn't obey Ashing.
Even Sun Trailer
Even Sun Cast
Characters
Sun
Prem Warut Chawalitrujiwong (เปรม วรุศ ชวลิตรุจิวงษ์)

Sun works for a debt collection business in Bangkok. He is clumsy, goofy, and incompetent at his job. His boss threatened to fire him unless he could succeed in his latest assignment. Sun's father suffers from a gambling problem and owes a lot of money.
Athit
Boun Noppanut Guntachai (บุ๋น นพณัฐ กันทะชัย)

Athit lives and works on an island in Surat Thani. Sun approaches him because Athit apparently owes his father money. This islander has an unfriendly attitude and treats Sun dismissively when they first meet. Athit has a close relationship with his younger brother, Nemo.
Ashing
Lee Long Shi (李龙世)

Ashing works at a boxing camp. However, this business is just a cover-up to conceal the shady dealings in his father's debt collection business. Despite the facade, Ashing genuinely enjoys boxing. Ashing doesn't get along with Mangkorn, the new assistant that his father assigned to him.
Mangkorn
Top Nathas Tunjaroen (ท็อป ณธรรศ ตันเจริญ)

Mangkorn is Ashing's new assistant in the boxing camp despite having zero experience with the sport. He works this job to pay off his father's debts. However, Mangkorn is unenthusiastic about the work and doesn't obey Ashing's commands. They have a rocky relationship upon meeting each other.
Supporting Cast

Sun's dad

Ashing's dad
Jeerasak Pinsuwan (จีระศักดิ์ ปิ่นสุวรรณ)

Mek
Kokliang Parinya Angsanan (ปริญญา อังสนันท์)

Tai
Tae Weerapat Toemmaneerat (เต้ วีรภัทร เติมมณีรัตน์)

Talay
Earth Chitsanupong Soeksiri (เอิร์ท ชิษณุพงศ์ เศิกศิริ)

Nay
Pak Papungkorn Sakunsong (ภัค ปภังกร สกุลซ้ง)

Nemo
Tiger Tanawat Hudchaleelaha (ไทเกอร์ ธนวัต หัชลีฬหา)

JJ
Mon Varakorn Waruncharoentham (ม่อน วรากร วรุณเจริญธรรม)
Cast Highlights
The leads (Prem and Boun) are best known for their roles in the 2019 Thai BL series Until We Meet Again. They have also appeared as a couple in the 2021 mini-series Between Us.
Ashing's actor (Lee Long Shi) appeared in the 2019 BL drama I Am Your King 2, the 2021 movie Love Advisor, and the 2022 series That's My Candy.
Several supporting actors (Pak, Earth, and Kokliang) have appeared in the 2022 Thai BL series That's My Candy. Tai's actor has appeared in a supporting role in the 2022 BL drama Dear Doctor.
Talay's actor (Earth) is the star of the 2023 BL series Destiny Seeker. He portrays a confident university student in love with his classmate.
The actor who portrays Nemo (Tiger) has also appeared in the 2021 BL drama Top Secret Together. He played one of the high school couples.
Even Sun Review
Review

Even Sun is one of the worst BL dramas in 2022. I thought nothing could be more unenjoyable than That's My Candy until this series set the bar to a new low. Then, I found out the same writer worked on both shows, confirming my suspicions. There's a common denominator to the incoherent storytelling, bizarre characters, awkward romances, and embarrassing scenes. I hate to call out the creator of Even Sun, but perhaps writing BL is not your strong suit.
Among the many problems with Even Sun, the most significant issue is the preposterous plot. The story is seemingly about debt collection before it strays off-track into inane shenanigans. The illogical narrative lacks coherence, continuity, or cohesiveness from start to finish. Okay, let's just be honest by admitting that nothing makes sense in this series. Even Sun is worse than random fluff. It's utterly pointless gibberish with a few contrived BL scenarios here and there.
In addition, Even Sun suffers from unpleasant drama, unfunny humour, and unbearable characters. The series features constant personality clashes and noisy quarrels, but these senseless conflicts aren't compelling to watch. Even less appealing are the pitiful attempts at lighthearted comedy. The few amusing moments get outnumbered by too many juvenile and insipid jokes. Plus, the entire cast is devoid of charm and charisma. I can't warm to their shallow characterizations, grimy personalities, or one-dimensional backstories.
Even Sun has a trashy romance. The leading couple shares obnoxious interactions that undermine the credibility of their love story. They despise each other, so I don't understand how that intense hostility can be interpreted as a flirtatious attraction. I'm also disturbed by Athit imprisoning Sun in a pair of handcuffs, creating uncomfortable optics. Their power dynamic is problematic, they barely know one another, and these characters seem incompatible. Likewise, the secondary couple is almost as dire. There's nothing I champion about either relationship.
The leads (Prem and Boun) give okay performances, but they coast on the popularity of appearing in a famous BL drama years ago. Fans are better off rewatching Until We Meet Again, which portrays their connection more convincingly than Even Sun. The rest of the supporting cast is awfully stiff. These actors are wooden and look uneasy on camera. Generally, there are too many useless characters with no purpose in the plot. They take up precious airtime with unmemorable scenes and don't stand out in a bloated cast.
The only saving grace in Even Sun is the island scenery. I appreciate the diverse outdoor filming locations, from sandy beaches to rugged mountaintops. At least the setting is bright and cheery, even when the plot feels dull and dreary. While the production values are acceptable, everything else falls significantly below standards. The storytelling, characterizations, romances, and acting are scraping the bottom of the barrel. Overall, Even Sun has been an unwatchable travesty that drains my enthusiasm. Don't waste your time with this pathetic BL drama.
Summary
Incoherent story
Even Sun has a nonsensical story that is barely intelligible. Each episode suffers from unpleasant drama, cringy humour, obnoxious characters, and embarrassing dialogue.
Awful romance
I can't champion either romance. The main couple is constantly hostile and doesn't share a natural attraction. Meanwhile, the secondary pair sucks almost just as much.
Stiff acting
The leads (Prem and Boun) give unremarkable performances. The other supporting actors look stiff and uneasy on camera. There are too many characters in a bloated cast.
Happy ending
Even Sun has a happy ending. Unsurprisingly, the final episode is a narrative mess, consistent with the disastrous quality of every episode.
Decent artistry
This series has acceptable production values. I appreciate the diverse outdoor filming locations, including the sunny beaches, rugged mountaintops, and island scenery.
25%
Even Sun is a terrible BL drama with an incoherent plot, detestable characters, and unenjoyable romances. Don't waste your time putting up with four hours of this illogical nonsense.
Even Sun Episodes
Episode Guide
Even Sun has a total of 6 episodes. Each episode is around 40 minutes long. There are some brief behind-the-scenes footage at the end of each episode. It is a long BL drama, and you can finish the entire series in under 4 hours.
Even Sun started on June 29, 2022 and finished its last episode on August 3, 2022. The director of Even Sun is Bhandit Thongdee.
Episode 1
Around 44 minutes
Episode 2
Around 43 minutes
Episode 3
Around 43 minutes
Episode 4
Around 42 minutes
Episode 5
Around 42 minutes
Episode 6
Around 44 minutes
Even Sun Information
Links
Studio Wabi Sabi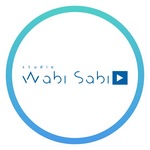 Studio Wabi Sabi is a Thai BL studio that made Love by Chance (2018), Until We Meet Again (2019), and the En of Love trilogy (2020). It also created 7 Project (2021), My Only 12% (2022), and Between Us (2022).