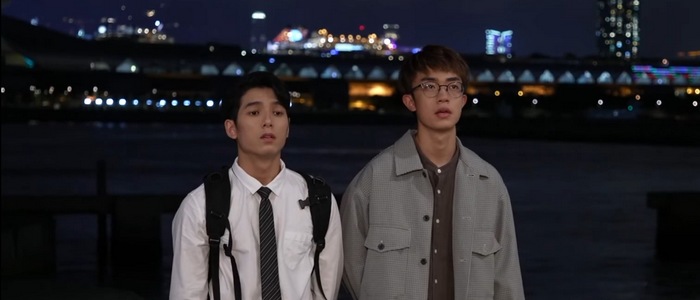 The Love That Dare Not Speak Its Name is a Hong Kong BL slice-of-life drama about two university roommates. This short six-episode series chronicles the relationship between the main characters, from their student days to their workplace experiences. As romantic feelings simmer beneath their friendship, an unspoken love confession might change their dynamic forever.
Made by a Hong Kong bookstore, The Love That Dare Not Speak Its Name is a small and sincere BL series from a grassroots production team. At twenty minutes long, the mild love story is too short to leave a lasting impact. Nonetheless, it's a decent first attempt by a group of passionate BL fans, who capture the sweet and gentle vibe of the genre.
Summary
What is the drama called?
螢火蟲
Where was the series made?
Hong Kong
When was the drama released?
2021
How long is the series?
Around 20 minutes
What is the genre?
Slice of life
How would you describe the series?
Cute and sweet
How many episodes are there?
6 episodes
How long is each episode?
Around 1 to 6 minutes
Plot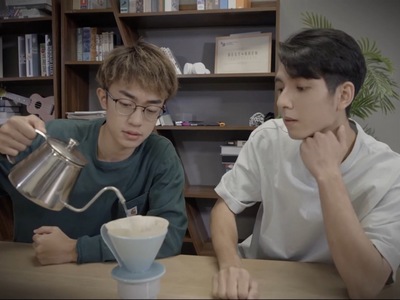 The two unnamed protagonists are identified as The Café Owner and The Boy. They met during university, sharing the same flat together as roommates. Both characters are business students in the same discipline, so they attend lectures and work on assignments together. Over time, they become close friends and establish a close mutual rapport.
The Café Owner has poor grades in university and seems bleak about his future. However, The Boy encourages his friend to pursue his passion and start a coffee shop. After graduation, The Café Owner has opened his own café. The Boy becomes his regular customer, frequently visiting to eat his favourite cheesecake dish.
Since graduation, The Boy has found a rewarding yet high-pressure corporate job. This job requires him to pass regular examination tests to prove his qualifications. The Boy feels increasingly stressed from the workplace. The Café Owner tries his best to cheer up his friend, listening to his problems and offering support.
Over the years, The Café Owner and The Boy have remained strictly platonic friends. However, subtle romantic feelings have developed beneath their close bond. They are hesitant to give their love confessions, uncertain whether it will alter the dynamic of their relationship.
Cast
Characters
The Café Owner Colman Chan Colman Chan Instagram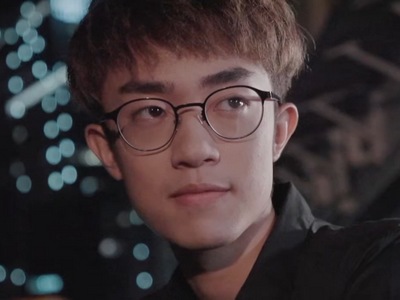 The Café Owner runs his own café. He met The Boy during their university days and they became roommates. Although The Café Owner was a business student, he felt discouraged by his poor academic grades. After graduation, The Boy convinced his friend to pursue his passion in coffee. As a result, The Café Owner opened his coffee shop.
The Boy Oscar Fong Oscar Fong Instagram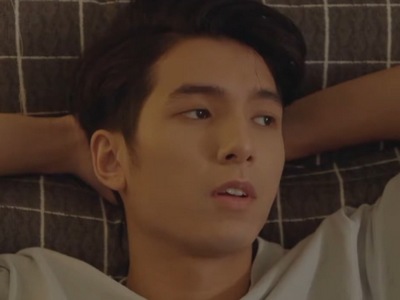 The Boy is a regular customer at his friend's coffee shop. His favourite dish is cheesecake. He met The Cafe Owner during university, where they were both business students. After graduation, The Boy started working a high-pressure corporate job and feels stressed about the workplace.
Trailer
The Love That Dare Not Speak Its Name Review
Review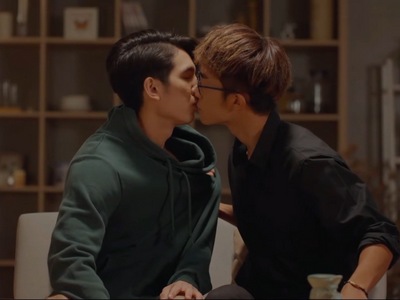 I've decided to write my review of The Love That Dare Not Speak Its Name without giving it a score. I made this exception because the production team is very grassroots. The project comes from passion and love for the BL genre instead of a commercialized interest. As such, I feel more comfortable writing a gentle, encouraging review than a harsh, critical one. I want to provide casual and relaxed feedback without worrying if the grade is too high or too low.
The Love That Dare Not Speak Its Name is made by a Hong Kong bookstore that specializes in selling BL manga. Run by a small group of BL fans, it's the first and only retail store of its kind across the city. Earlier this year, the cultural phenomenon from Ossan's Love Hong Kong inspired this bookstore to film its own BL series just for fun. The Love That Dare Not Speak Its Name is the result of their passion project, created purely out of enthusiasm for their favourite hobby.
Overall, The Love That Dare Not Speak Its Name is a decent first attempt at a BL series. It captures the essence of the genre, portraying a light and sweet romance between two friends. Although the plot isn't substantial, the events feel authentic and the characters are down-to-earth. It's an ordinary slice-of-life love story in the best possible way, only focusing on the rapport between the characters. The viewing experience feels cozy and intimate without any fancy distractions.
Of course, there are limitations. The short length is a significant drawback. Those first two episodes fly by in the blink of an eye. I'm sorry, but how can you possibly immerse yourself into a narrative that lasts only a minute? I also think there should be more build-up to the romance. The drama establishes a close and tender bond between the characters, but it doesn't feel amorous. The Love That Dare Not Speak Its Name needs a boost of seduction. Give us affectionate gazes, tactile touches, and flirty interactions that indicate there's a romantic connection.
A unique quality of this series is that each episode comes with a short written side story. These reading materials expand upon the narrative, add character insights, and include background context not present in the drama. I wished they actually filmed these supplementary scenes instead of writing them, which would've enriched the plot tremendously. In addition, The Love That Dare Not Speak Its Name also drew a manga and even recorded a voice drama for their story. There's a lot of innovation and sincerity from the creators that I appreciate.
I don't view The Love That Dare Not Speak Its Name as a standard BL drama. Instead, I see it as a piece of fanfiction that came to life. Imagine if you're an ordinary BL fan who wrote a short love story. Then, you and your friends get together to turn it into a 20-minute series with no prior filmmaking experience or resources. Ask yourself if you would be able to create a product as sweet and polished as The Love That Dare Not Speak Its Name. Personally, I'm impressed and inspired by their efforts.
Episodes
Episode Guide
The Love That Dare Not Speak Its Name has a total of 6 episodes. Each episode is around 1 to 6 minutes long. This is a short BL drama, and you can finish the entire series in around 20 minutes. The Love That Dare Not Speak Its Name started airing on October 28, 2021 and finished its last episode on November 15, 2021.
The Love That Dare Not Speak Its Name announced that Season 2 is in the works. If you enjoyed this BL drama, remember to support The Love That Dare Not Speak Its Name YouTube channel and give their videos a like!
Information
Manga
Surprisingly, The Love That Dare Not Speak Its Name has a short three-part manga that serves as supplementary reading material to the main plot. I have never seen any BL drama do this before, so it feels like a unique and creative way to expand upon the fictional universe. The manga is only available in Traditional Chinese, but you can still enjoy the visuals and get an approximate idea of the story.
Side Stories
In addition, each episode of The Love That Dare Not Speak Its Name comes with a short written side story. The texts enrich the narrative further by introducing character perspectives and additional background information. There's also an audio version of each side story, where you can listen to the text instead of reading it.
The side stories are written in Traditional Chinese. The audio dramas are recorded in Cantonese with the full versions available on their Patreon.
Links
The Fu Court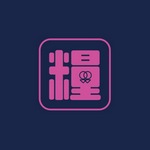 The Fu Court is a Hong Kong BL bookstore that made The Love That Dare Not Speak Its Name (2021) and My Colleague at BL Shop Might Be the Meant-to-Be (2023). It is the only bookstore in the city that specializes in selling Boys Love manga and mementos. Fu is an abbreviation for the term 'fujoshi'.