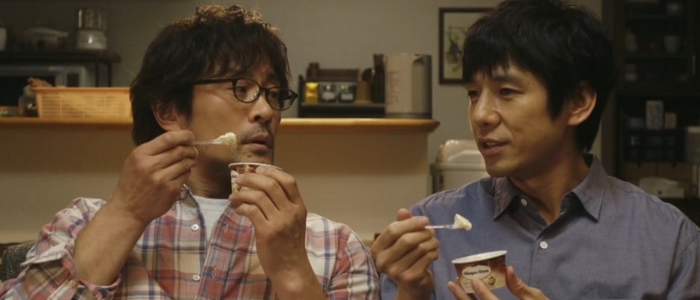 What Did You Eat Yesterday? is a Japanese drama that depicts the sweet, ordinary, and frequently hilarious day-to-day life of a gay couple. Each episode features an extended cooking segment, as the two boyfriends prepare dinner for each other.
Despite the simple premise, this is one of the best slice-of-life BL dramas in the genre. The show has plenty of charm, comedy, and heartwarming moments that will make you appreciate the loved ones around you.
What Did You Eat Yesterday Summary
What is the show called?
きのう何食べた?
When was the show released?
2019
Where was the show made?
Japan
What is the language used in the show?
Japanese
What is the show's genre?
Slice of life
How would you describe the show?
Cute and sweet
How long is the show?
12 episodes + special
How long is each episode?
30 minutes
Plot

The show takes place in Japan, focusing on a lawyer named Shiro and his hairdresser boyfriend Kenji, who live together in an apartment. Both men are in their early forties and they have been in a committed relationship for a couple of years now. Shiro's serious and practical personality is the polar opposite of the lively and whimsical Kenji, but they always find a way to compromise for each other's eccentricities.
Shiro is very passionate about cooking. Every episode features an extended segment of Shiro preparing a delicious meal for Kenji after work. When shopping for ingredients, Shiro has an obsessive habit of chasing down bargains, which is a frequent source of comedy. His penny-pinching ways sometimes clash with Kenji's extravagant flair, especially when the latter indulges in buying unhealthy foods or expensive gifts.
A lot of the drama comes from the fact that Shiro is still closeted and not entirely comfortable with his sexuality yet. It doesn't help that his office coworkers often speculate about his private life, although Shiro insists on being as reserved as possible. Shiro's traditional parents are still coming to terms with their son's sexuality and haven't met his boyfriend yet. Kenji is understanding, but not always patient with being the secret in Shiro's life.
Watch What Did You Eat Yesterday Trailer
What Did You Eat Yesterday Cast
Characters
Shiro Nishijima Hidetoshi (西島秀俊)

Shiro is the serious and more pragmatic half of the couple. He works as a lawyer, but hasn't come out of the closet to his coworkers. Although Shiro's parents know about his sexuality, this is often a taboo topic that doesn't get mentioned in his family.
Kenji Uchino Seiyou (内野聖陽)

Kenji is the enthusiastic and more playful half of the couple. He works as a hairdresser who loves gossiping with his coworkers and clients. Although Kenji is openly gay and would love to be seen with his boyfriend in public, he respects Kenji's wishes to remain discreet about their relationship.
Supporting Cast

Kohinata
Yamamoto Koji (山本耕史)

Wataru
Isomura Hayato (磯村勇斗)

Kayoko
Tanaka Misako (田中美佐子)

Shiro's mom
Kaji Meiko (梶芽衣子)

Shiro's dad
Tayama Ryosei (田山涼成)

Kenji's boss
Makita Sports (マキタスポーツ)
What Did You Eat Yesterday Review
Review

As a seasoned connoisseur of BL dramas, What Did You Eat Yesterday feels like a refreshing take on the genre. For starters, it focuses on an older gay couple, two actual adults who have gone through life and racked up some experience points. The BL landscape is very lopsided towards younger characters, full of highschoolers and college students falling in love for the first time. It's great to see a series go in a unique direction and embrace an older age group.
With adult main characters, you also get different stories, different perspectives, and just a different flavour from your typical BL show. I'm sure this show doesn't appeal to some BL fans because the leads aren't two plucky young twinks, but I for one appreciate the diversity.
How is the story?
Great story

What Did You Eat Yesterday managed to craft an interesting show from the mundane lives of the main characters. The show doesn't have an overarching story, but one of the recurring plots involves Shiro being more comfortable with his sexuality. You'll notice his character making slow but steady progress throughout the series. I think the show does a pretty good job covering Shiro's perspective, showing the nuances of his anxiety and highlighting his breakthrough moments.
How is the romance?
Shiro and Kenji

It depends on how you define romance. Physically, there was barely any intimacy between the two leads. What's highlighted instead was the emotional connection between an older gay couple who has been together for a while. This drama was successful in normalizing a romance between two men, showcasing a more mundane side of the gay relationship that isn't usually publicized in media.
The word 'normal' has a certain connotation when discussing LGBT relationships, but that's exactly how I would describe Shiro and Kenji: a happy, normal gay couple. Both of them are ordinary, down-to-earth characters (sometimes less so, in Kenji's case) with everyday problems. You can imagine them being your next-door neighbours, cooking dinner every night and having the most mundane chats.
This show demystifies a romantic relationship between two men, especially for demographics who aren't well-versed in LGBT, showing that gay people can be boring just like everyone else!
How is the acting?
Shiro and Kenji

The actors do a great job with both the comedic and dramatic aspects of the show. Shiro's actor (Nishijima Hidetoshi) was very capable and gave a strong performance from start to finish. He was successful in making Shiro a flawed, complex, and still likable character. Kenji's actor (Uchino Seiyou) is also fantastic, adding lots of energy and enthusiasm especially in the comedic scenes.
Is there any nudity?
No nudity

There's absolutely no nudity. It's a very chaste production. You won't even see any forearms. Just kidding…but no, really.
Are there any triggers?
Self-loathing

There isn't a lot of explicit homophobia on the show. However, Shiro does experience bouts of self-loathing from time to time, which he tries to work through during the series.
What's the best part?
Comedy and drama

I like pretty much everything about this BL drama. What Did You Eat Yesterday hits all the right emotional notes for me. There's a perfect balance between the comedy and drama, where it can be funny in one moment and emotional in the next.
What would you change?
More affection

I would've liked to see the two main characters show a little more physical affection with each other. In cooking terms, this intimacy was the missing ingredient to the otherwise perfect recipe. I'm not asking for anything too explicit, but a couple of sweet romantic gestures would've made them more authentic as a couple.
Would you recommend?
Recommended

I'd imagine What Did You Eat Yesterday serves as a great pathway for different audiences to understand what it's like to be gay. This show handles LGBT issues sensitively, not shying away from some of the misconceptions, but also emphasizing on normality and compassion.
In addition to these serious elements, What Did You Eat Yesterday is also funny and lighthearted, making it a very relaxing show to watch. You'll have an enjoyable time laughing along with these characters, sympathize with their struggles, and even learn some delicious recipes along the way.
What Did You Eat Yesterday Episodes
Episode Guide
What Did You Eat Yesterday has a total of 12 episodes. Each episode is around 30 minutes long. This is a long BL drama, and you can finish the entire series in approximately 6 hours. There is also a 75-minute special released in 2020, which takes place after the original season.
⭐ Best episode
Episode 1

My favourite episode in What Did You Eat Yesterday is Episode 1. I loved the vibe of the episode, and it made a really strong first impression on me. As soon as I finished the first episode, I knew I was going to like this drama and looked forward to watching the rest of the series.
💕 Most romantic episode
Episode 7

Episode 7 is when Shiro gets sick, so Kenji is the one to cook and take care of him. It's nice to see their roles reverse, and Kenji becomes the caretaker (and chef) for the episode. In the same episode, Shiro and Kenji also have cute couple moments when they go on a double date with Kohinata and Wataru.
🤣 Funniest episode
Episode 6

Episode 6 is when Shiro's self-esteem takes two massive hits in one day. First, he assumes that his friend Kohinata is hitting on him. Later, he assumes his new female intern also has a crush on him. In both cases, he ends up feeling hilariously embarrassed over the misunderstandings. This episode also features the introduction of Wataru, who looks so different from the way Kohinata describes him.
😡 Most triggering episode
Episode 8

In Episode 8, Shiro throws a fit when Kenji invites him to dine at a restaurant with another gay couple. Shiro feels self-conscious about being ~seen in public~ because of his own internalized homophobia, but takes out his insecurities on poor Kenji. It's tough being the boyfriend of this closet case sometimes.
👨‍❤️‍💋‍👨 Episodes with intimacy
Episode 12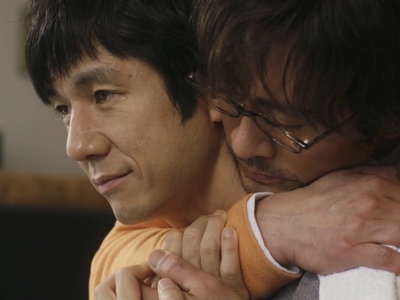 There is absolutely no kissing in What Did You Eat Yesterday. The closest thing to intimacy occurred in Episode 12, where Kenji gives Shiro a hug.
👨🏻‍🤝‍👨🏻 Episodes as a couple
Entire series

Shiro and Kenji began the drama as a couple and they remain together throughout the series. Episode 4 features flashbacks that describe how the two of them met at the hair salon.
What Did You Eat Yesterday Online
Links