Grand Guignol is a Japanese BL horror movie about a school for delinquents. The main character is a teenager enrolled in an academy on a remote island. He meets the other students and staff, who all seem eccentric or secretive. As the protagonist settles in his new home, he is shocked by the strange behaviour, scandalous romances, and gruesome deaths around him.
Don't expect a sophisticated story from Grand Guignol. This homoerotic horror film contains cheap thrills rather than a sensible plot. Many scenes sensationalize blood, gore, torture, and death. While there are several intimate moments between the characters, the BL content feels gimmicky and sidelined. Romance is hardly the central focus of this grotesque movie.
Grand Guignol Summary
What is the film called?
グランギニョール
Where was the movie made?
Japan
When was the film released?
2022
How long is Grand Guignol?
1 hour and 20 minutes
How would you describe the movie?
Dark and toxic
Who is the director?
Hajime Hashimoto
Is Grand Guignol BL?
Yes, there are BL scenes.
Plot

Itsuki is a teenager who recently arrived at Christoph Private Conservatory. This academy is located on a remote island and has little contact with the outside world. It accepts delinquent students who have caused trouble in other schools. Despite his enrollment, Itsuki seems polite and innocent. He doesn't behave like a typical troublemaker.
Upon his arrival, Itsuki meets a group of students from the Grand Guignol Study Club. Roy is the club leader, while the members include Teshio, Kenta, and Hideto. Another member, Hideto, has gone missing recently. The club is fascinated with Grand Guignol, a type of horror cinema from France. The members put on stage plays and reenact gruesome scenes. Itsuki's teacher, Yukimi, encourages him to join the extracurricular activity.
Itsuki must live in a dormitory with his classmates. He also meets the other staff members. There's Otomo, a mysterious teacher who recently joined the academy. Mizukami, the flirty chef, has a secret relationship with one of the students. In addition, Nikishi is the silent custodian who wanders around campus with a scary demeanour. As Itsuki adjusts to his new surroundings, he feels unsettled by the ominous atmosphere. Everyone he encounters seems odd, as if they harbour a dark secret.
Grand Guignol BL Trailer
Grand Guignol Cast
Characters
Itsuki
Rio Komiya (小宮璃央)

Itsuki has recently rolled at Christoph Private Conservatory, a school for delinquent students. This all-boys academy is on a remote island, far from remote civilization. Itsuki meets his classmates in the Grand Guignol Study Club, who are fascinated with horror cinema. After joining the extracurricular activity, he feels unsettled by strange events in his new surroundings.
Rio Komiya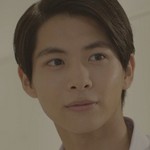 Rio Komiya (小宮璃央) is a Japanese actor. He is born on November 19, 2002. His first BL project is a supporting role in the 2022 series, Takara-kun and Amagi-kun. Later that year, Rio stars in the 2022 series Eternal Yesterday and the movie Grand Guignol.
Supporting Cast

Teshio
Seishu Uragami (浦上晟周)

Kenta
Ryosuke Sota (曽田陵介)

Mizukami
Masaki Nakao (中尾暢樹)

Ryo
Riku Ichikawa (市川理矩)

Hideto
Eru Yamada (山田瑛瑠)

Hideto
Hiroki Sasamori (笹森裕貴)

Otomo
Hiroki Sasamori (笹森裕貴)

Yukimi
Mihiro (谷口 みひろ)

Nikishi
Tomohiro Waki (脇知弘)
Cast Highlights
Itsuki's actor (Rio Komiya) is the star of the 2022 Japanese BL series Eternal Yesterday. He also had a supporting role in Takara-kun and Amagi-kun.
Kenta's actor (Ryosuke Sota) featured in the 2022 BL comedy Mr. Unlucky Has No Choice But to Kiss. He also had a supporting role in the comedy series Two Office Workers Who Are Too Poisonous for One's Eyes.
Mizukami's actor (Masaki Nakao) is the lead of the 2022 comedy Kabe Koji. He also had a supporting role in the 2022 series Fudanshi Bartender.
Grand Guignol Review
Review

As a scaredy-cat, I shy away from the horror genre. I'm uncomfortable with films depicting blood, gore, or graphic violence. My uneasiness prevents me from enjoying Grand Guignol, which relies heavily on savage imagery to evoke shock and fear. I'm disturbed by many grotesque visuals, including beheadings, skin peeling, and body mutilation. The goriness recurs throughout the film, escalating in gruesome brutality. Watching the characters get tortured is not my idea of entertainment.
Maybe horror buffs would respond better to Grand Guignol, but I don't see the appeal. The movie seems more preoccupied with cheap thrills and shock scares than telling a sophisticated story. It barely justifies why strange events occur at the creepy school. While there's a vague explanation, the superficial plot doesn't have a lot of depth. Likewise, the characters receive no development. Each individual only has one defining trait that determines their identity. They solely exist to get killed off one by one. Not even the protagonist stands out with his bland, generic personality.
Grand Guignol teases physical intimacy among the male characters. To their credit, the actors exchange gutsy kisses and don't hold back during kinky sex scenes. Yet, the circumstances are hardly sexy. Getting disembowelled and murdered doesn't set the mood for a seductive atmosphere. Also, the skinship only occupies a small fraction of the film. You must sit through numerous non-romantic encounters before there's a glimpse of affection. The BL content feels gimmicky, like a tacked-on marketing ploy to get fans interested in this homoerotic horror movie.
The lead (Rio Komiya) dazzled me in Eternal Yesterday with his radiant charisma. By comparison, he portrays a meek protagonist in Grand Guignol, not shining as much. Besides the last few scenes, the unremarkable role doesn't showcase his talents. I also recognize several supporting actors and enjoy the novelty of these Japanese BL stars interacting in the same universe. To my surprise, their romantic exchanges are more passionate than expected. Unlike the tame kisses in other dramas, the performers make out with their costars fiercely in Grand Guignol.
Grand Guignol reminds me of David DeCoteau's low-budget homoerotic horror flicks. His movies are notorious for showcasing hot young studs in terrible plots. Nobody can say with a straight face that his trashy films are cinematic masterpieces. Yet, they hold an undeniable charm for those who appreciate campy entertainment. Grand Guignol shares a similar cult appeal, enticing viewers with its blend of horror and sexuality in an over-the-top package. Not everyone will understand the allure, but some will enjoy the unique and unconventional storytelling experience.
In its final stretch, Grand Guignol loses all inhibition and unleashes a storm of wild chaos. The narrative becomes increasingly hectic, from twisted revelations to gratuitous bloodshed. As the plot deteriorates into anarchy, nothing makes sense anymore. On the one hand, the bizarre ending is morbidly amusing. On the other hand, this resolution doesn't feel particularly meaningful. Grand Guignol never rises above a lowbrow horror film with senseless deaths, cliched tropes, and little substance. Sadly, it feels like a waste of my time beyond a few juicy BL moments.
Summary
Creepy story
Like many horror movies, Grand Guignol relies heavily on disturbing imagery for its storytelling. I'm disturbed by the grotesque visuals, which include beheadings, skin peeling & body mutilation.
Bizarre romance
Romance isn't a central focus of this homoerotic film. There are a few intimate moments among the male characters. However, the BL content only occupies a small, insignificant portion of the movie.
Average acting
I admire how the actors don't hold back during physical intimacy. They kiss each other boldly and fiercely. As far as performances go, the lead (Rio Komiya) is unremarkable besides the last few scenes.
Sad ending
Grand Guignol has a sad ending as the plot deteriorates into anarchy and chaos. Expect a lot of blood, gore, torture, and gratuitous death. The gruesomeness is almost morbidly entertaining.
Gory artistry
Goriness recurs throughout the movie, escalating in brutality. As a scaredy-cat, I'm uncomfortable with all the graphic violence. However, I appreciate the film's ability to evoke shock and fear.
50%
Grand Guignol is a lowbrow homoerotic horror movie with gratuitous bloodshed and little substance. Despite a few gutsy kisses, the BL content feels gimmicky and only covers a small portion of the film.
Grand Guignol BL Information

Start Date October 28, 2022
Movie Length 1 hour and 20 minutes
Grand Guignol is a Japanese movie that released on October 28, 2022. It is a medium-length film, which you can finish in around 1 hour and 20 minutes. Hajime Hashimoto is the movie director.
Links
Director
Hajime Hashimoto (橋本一) is a Japanese director. He worked on the 2022 BL horror movie, Grand Guignol.