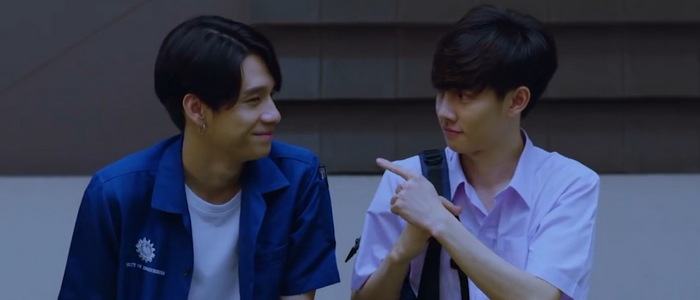 En of Love: This Is Love Story is a Thai BL series about a campus romance based on love at first sight. The main character sees his love interest at a party, developing an instant attraction because of a smile. He actively pursues a relationship, even though his friends doubt whether his playboy ways can be tamed.
The last installment of a trilogy, you can watch En of Love: This Is Love Story separately without prior knowledge of its predecessors. This Is Love Story fails as a BL drama because there's almost nothing to the barebones plot. It's a boring, shallow, and undynamic romance that felt like they didn't even try.
En of Love: This Is Love Story Summary
What is the drama called?
โปรเจกต์ซีรีส์วาย: เหนือพระราม
Where was the series made?
Thailand
When was the drama released?
2020
How long is En of Love: This Is Love Story?
Around 2 hours
What is the genre?
School romance
How would you describe the series?
Cute and sweet
How many episodes are there?
3 episodes
How long is each episode?
Around 45 minutes
Plot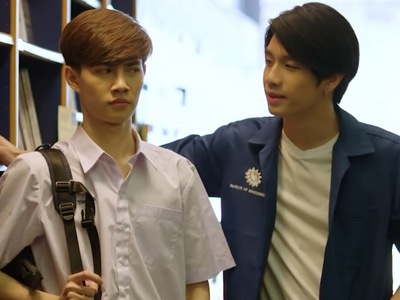 Nuea is an outgoing engineering student known for his flirtatious behaviour. He used to have a crush on his friend Mark. At school, Nuea is in a close circle of friends with Bar, Vee, Kla, Yiwaa, and Pond. They all study at the engineering faculty together.
One night, Nuea attends a house party with his friends. He sees Praram and feels entranced by his beaming smile. Nuea declares it must be love at first sight. He decides to pursue Praram, laying on the charm until his target becomes his boyfriend.
Nuea introduces himself to Praram at school. He is incredibly friendly and charming around him. Praram accepts his kindness, but doesn't understand why this stranger is so interested in him. Nonetheless, they spend time together and develop a bond.
However, Praram is actually the younger brother of Gun, who's currently dating Nuea's friend Bar. Gun is protective of his brother and remains skeptical whether a lothario like Nuea would be the right fit. Nuea wants to prove to Gun and his friends that he can tame his playboy ways.
En of Love: This Is Love Story Trailer
En of Love: This Is Love Story Cast
Characters
Nuea Prom Ratchapat Worrasarn (พร้อม; ราชภัทรวรสาร) Prom Instagram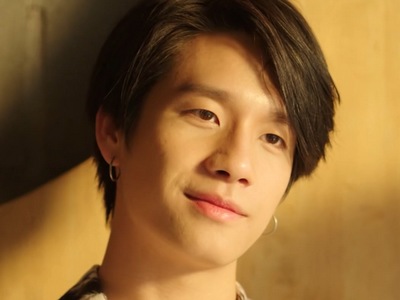 Nuea is an engineering student in university. He is close friends with Bar, Vee, Kla, Yiwaa, and Pond. Nuea has a flirtatious personality and likes to hit on guys. He sees Praram at a party and falls in love with his smile.
Praram Benz Natthapong Pathong (เบ้นซ์ ณัฐพงศ์ ผาทอง) Benz Instagram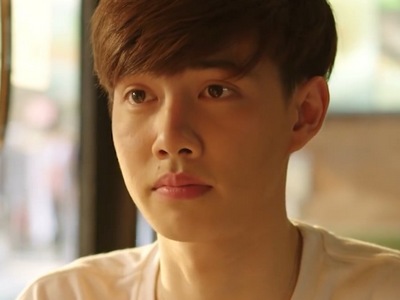 Praram is Gun's younger brother. He also has a twin brother, Pralak, who wears glasses. After attending a party, Praram meets the friendly and enthusiastic Nuea. Praram is perplexed why Nuea seems so interested in him.
Supporting Cast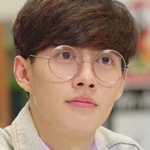 Pralak
Benz Natthapong Pathong (เบ้นซ์ ณัฐพงศ์ ผาทอง)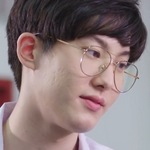 Gun
Win Achawin Michaels (วิน อาชวิน ไมเกิ้ล)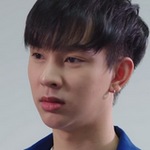 Bar
Folk Thitiphat Chankaew (ฐิติบัญณ์ จันทร์แก้ว)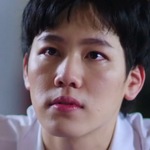 Mark
War Wanarat Ratsameerat (วนรัตน์ รัศมีรัตน์)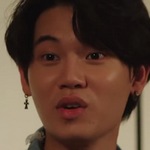 Vee
Yin Anan Wong (อานันท์ ว่อง)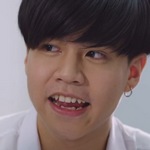 Kla
Prat Itthichaicharoen (ปรัชญ์ อิทธิชัยเจริญ)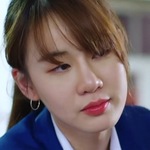 Yiwaa
Ormsin Supitcha Limsommut (สุพิทชา ลิ้มสมมุติ)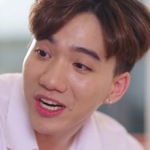 Pond
Aomsin Wongrapee Krusong (วงษ์ระวี ครูส่ง)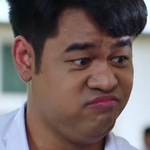 Lee
Saran Lek Davika (ศรัณย์ นักสอดสี)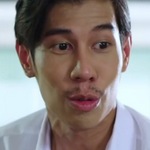 Tee
Pharaoh Thamrong Cunpisut (ธำรงค์ คุณพิสุทธิ์)
Cast Highlights
Almost everyone in the cast appeared in the other two installments in the En of Love trilogy. The only new addition is Benz, who portrays the Praram and Pralak characters.
The actors portraying Gun and Bar (Win and Folk) were costars in the first installment, En of Love: Tossara.
The actors portraying Mark and Vee (War and Yin) were the leads in the second installment, En of Love: Love Mechanics. They also starred in the 2021 BL drama This Is Best Story.
En of Love: This Is Love Story Review
Review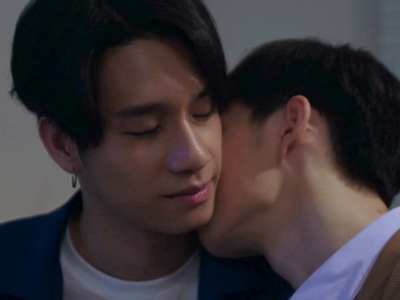 En of Love: This Is Love Story suffers from being the last installment in a long, tedious trilogy. After putting up with Tossara and Love Mechanics, I felt fatigued from the En of Love franchise. I was tired of the story, annoyed with the characters, and uninspired by the cliches. Sadly, This Is Love Story repeats the same mistakes as its predecessors, offering nothing new to the narrative. It's another underachieving BL drama that doesn't enthuse me at all.
This Is Love Story has a pitifully paper-thin plot, even for the low standards of BL dramas. The main character sees a random guy at a party and falls in love with him. Nuea doesn't know what his personality is like, shares no history with him, and they haven't even interacted once. Yet, he proceeds with this relationship based on nothing more than a gut feeling. The concept feels like a half-baked first draft that barely received a second thought. I'm sorry, but this quality is not good enough. Go back to the drawing board and try harder to come up with your ideas.
The lack of imagination in this BL drama is astounding. This Is Love Story slogs through its barebones plot with shallow characters and boring interactions. So many scenes take place via online messages, but the dialogue isn't witty or meaningful. Not that the in-person exchanges are an improvement. Every relationship moment is terribly mundane, playing out with little surprise or excitement. It doesn't help that Praram's character has the personality of a blank paper. He's a generic love interest with no nuance or development.
This Is Love Story fails to convey a captivating love story. The series is over two hours long, a decent amount of time to introduce the characters, build a bond, and highlight their attraction. However, I don't feel a solid connection between Nuea & Praram. They hardly know each other, haven't interacted that much, and don't feel like a couple in love. The only positive is this inoffensive relationship feels less aggravating than its counterparts in Tossara and Love Mechanics. Those couples infuriate me, whereas This Is Love Story evokes complete apathy.
The acting is okay, I guess. Nuea's actor (Prom) is bubbly and tries his best to maintain lively energy. However, he's working with insipid material that doesn't demonstrate his abilities. It's tough to act well when your scenes consist of reading messages from a laptop screen. His partner (Benz) is forgettable, although I like how the same actor portrays both twin characters. Meanwhile, the bloated supporting cast does nothing as usual, sitting idly throughout all eleven En of Love episodes. They're only there to talk nonsense and take up space.
En of Love: This Is Love Story concludes on an unmemorable note, paralyzing me with its mediocrity. What a bland and uneventful BL drama, as if they didn't care to try. The story is too low-key, the characters are oversimplified, and the romance lacks passion. As a whole, the En of Love franchise has been one disappointment after another. Although the plots are dressed up differently, each series remains dull, superficial, and problematic. I still think Tossara is the worst installment out of the three, but This Is Love Story comes close to claiming the notorious title.
Summary
Uninspired story
En of Love: This Is Love Story shows no creativity with its lacklustre plot. There's barely any substance to this shallow and terribly written BL series.
Boring romance
The romance between Nuea and Praram is boring and forgettable. Nuea randomly falls in love with this stranger at a party despite knowing nothing about him.
Average acting
Nuea's actor (Prom) brings a somewhat lively energy to his role. However, the crappy material limits any potential for strong performances from the cast.
Happy ending
En of Love: This Is Love Story has a generic happy ending for the BL couple. It's an unremarkable ending that leaves no impression on me.
Plain artistry
The En of Love franchise looks very plain. There isn't much creativity or artistry shown in the production.
44%
En of Love: This Is Love Story is a mind-numbingly dull BL drama. The plot is pathetically paper-thin and the romance is passionless.
En of Love: This Is Love Story Episodes
Episode Guide
En of Love: This Is Love Story has a total of 3 episodes. Each episode is around 45 minutes long. It's a medium-length BL drama, and you can finish the entire series in around 2 hours. En of Love: This Is Love Story started on June 6, 2020 and ended its last episode on June 20, 2020.
This Is Love Story is the last set in the En of Love trilogy. It is preceded by two separate love stories, Tossara and Love Mechanics.
En of Love: This Is Love Story Information
Links
Studio Wabi Sabi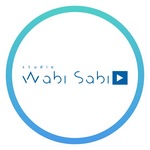 Studio Wabi Sabi is a Thai BL studio that made Love by Chance (2018), Until We Meet Again (2019), the En of Love trilogy (2020), and 7 Project (2021)