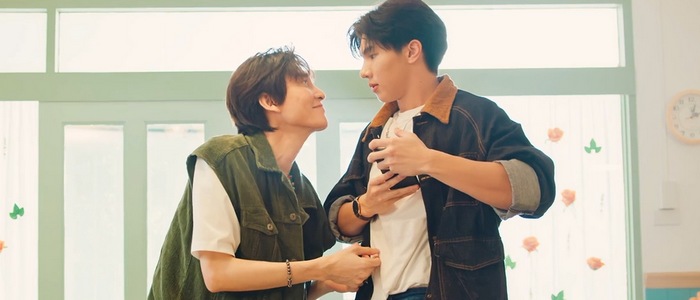 Love Advisor Summary
What is the film called?
เพื่อนทัก…ว่ารักนะ
Where was the movie made?
Thailand
When was the film released?
2021
How long is Love Advisor?
30 minutes
What is the genre?
Romance
How would you describe the movie?
Nice & gentle
What is the production studio?
Vibie Entertainment
Is Love Advisor BL?
Yes, Love Advisor has a BL couple.
Plot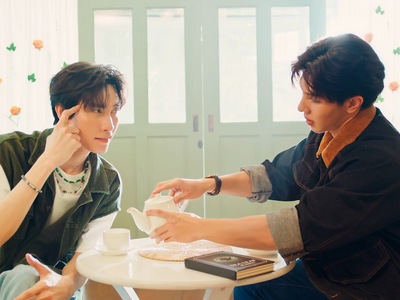 Kit is a superstitious guy who reads horoscopes, tea leaves, and fortune-telling books. He meets with his friend, August, at the coffee shop. Kit offers to do a tea-leaf reading session for August. His friend is interested, especially in learning more about his love life.
Recently, August came out of a relationship with his ex-boyfriend, Non. Kit uses the tea leaf readings to offer guidance on his friend's past relationship. Satisfied with the answer, August is ready to move on. Now, he wants to learn about his relationship prospects with Meen, a new love interest in his life.
Meen is a mutual acquaintance of both leads. Kit is surprised to discover Meen and August have developed a romantic connection. August brags about Meen's love confession to him, irritating Kit. The fortune teller's readings start to become more hostile, as tensions rise between the two friends.
Love Advisor Trailer
Love Advisor Cast
Characters
Kit
Lee Long Shi (李龙世)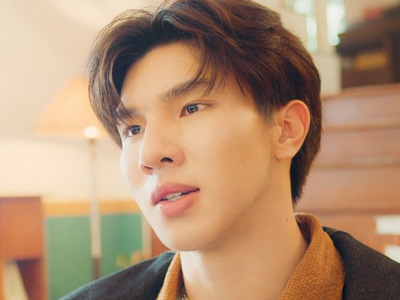 Kit is a superstitious guy who believes in fortune-telling, horoscopes, and tea-lead readings. He is friends with August and meets up with him for a fortune-telling consultation at a coffee shop. Kit uses the tea leaves to advise August about the two love interests in his life. However, their exchange grows more hostile once Kit learns about August's infatuation with his new man.
August
Sobita Worawut Chumueang (โซบิตะ วรวุฒิ ชูเมือง)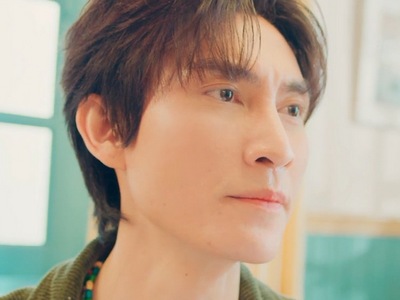 August is Kit's friend. He has a playful personality and likes to tease the more serious Kit. The two friends meet up at a coffee shop for a fortune-telling reading. August recently left a relationship with his ex-boyfriend, Non. Now, August is interested in learning about his future with Meen, a new love interest in his life.
Cast Highlights
Both leads (Lee Long Shi and Sobita) appeared in the 2022 Thai BL series That's My Candy. They had supporting roles in the six-episode fantasy drama.
Kit's actor (Lee Long Shi) appeared in other BL series, including I Am Your King 2 (2019), Bangkok (2020), and Even Sun (2022).
Love Advisor Review
Review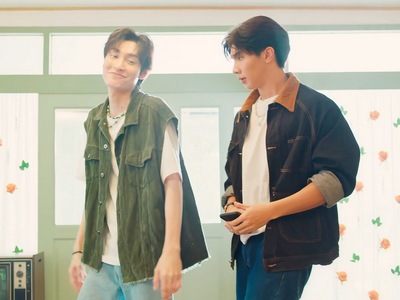 Love Advisor isn't my cup of tea. Personally, I like my BL stories to be more eventful and substantial. However, I admit the short movie has surprising artistic merit. It's gutsy to make a 30-minute film based on one long conversation between the leads. There are no distractions, other characters, or different locations. The camera is propped there for half an hour, and the actors must singlehandedly carry the story with constant dialogue. Wow, that's challenging!
Love Advisor reminds me of watching a minimalist stage play. You must pay attention to what the characters say, picking up crucial details about the story from every line. It needs a tight script to engage the viewers in the cheeky banter, but the writing underperforms. The leads have a pretty mundane exchange, not enough to keep me interested throughout the thirty minutes. As I learned about the characters' backstories and dynamics, I found their lives kinda dull. It's like eavesdropping on boring gossip.
I also don't believe the movie succeeds as a love story. When the plot unfolds, we gradually discover romantic undertones between the leads. However, they're missing sparks. The characters don't convince me they covet each other all along. Their words alone aren't powerful enough to convey an amorous connection. It's possible to write an intimate chat dripping with secret desire, but I don't feel it here. I respond to their flirting with passionless nonchalance, more like an indifferent observer than a giddy BL watcher.
This movie needs capable actors to execute the rapid-fire dialogue persuasively. Both leads do a formidable job of guiding us through the lengthy scene. August's actor (Sobita Worawut Chumueang) gives a lively and animated performance. He plays a flamboyant character with an annoying personality, but I can tolerate the occasional theatrics. He also shows solid dramatic chops as the story gets more serious. Kit's actor (Lee Long Shi) might be a little low-energy. However, he feels immersed in the role and maintains a decent rapport with his costar.
Love Advisor is filmed in only one location, so we're stuck looking at the same backdrop for the entire movie. The cinematographer introduces different camera angles and movements to make the static setting more dynamic. Despite their best efforts, the visuals will feel stale without a change of scenery. Still, I appreciate the filmmaker for doing something different than the norm. Love Advisor gets points for its creative format, expressing a BL romance through a single interaction. Regrettably, the love story is too weak, lacks excitement, and doesn't resonate with me.
Summary
Creative story
Love Advisor is a creative attempt at a BL love story. The thirty-movie short movie takes place entirely through one conversation between the leads. It gets points for doing something different than the norm.
Weak romance
I don't feel any romantic sparks between the leads. Their interaction isn't written compellingly enough to convince me about their desire & passion.
Solid acting
The leads maintain a decent rapport and give solid performances throughout the film. The plot is conveyed through their snappy back-and-forth dialogue, which the actors deliver heartily.
Happy ending
Love Advisor has a happy ending for this mild love story. I'm not sure how to interpret the movie's final shot, but I like that it's a bit quirky.
Dull Artistry
The movie takes place in a static setting without any changes in the location. Despite the dynamic camera movements, I get bored looking at the same backdrop for half an hour.
63%
Love Advisor takes on a unique challenge by filming a 30-minute BL movie based on one conversation. However, the mundane writing and weak love story fail to resonate with me.
Love Advisor Movie
Love Advisor Information
Links
Vibie Gen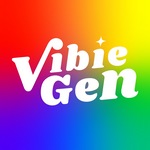 Vibie Gen is a Thai BL studio that produced Love Advisor (2021) and That's My Candy (2022). It also made the supernatural BL series, Ghost Host, Ghost House (2022). This studio has a connection to Vibie, a Thai live-streaming app.