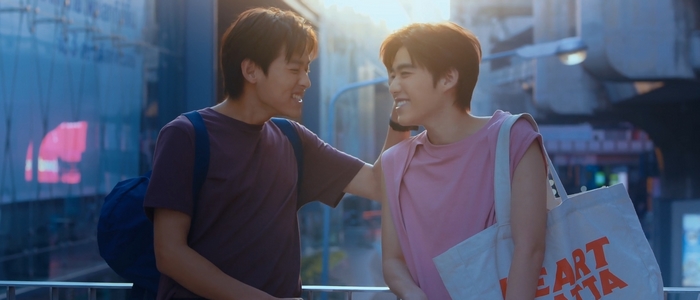 I Promised You the Moon is the sequel of the highly acclaimed Thai BL drama, I Told Sunset About You. This series takes place during the university years, as the lead characters pursue their childhood dreams of becoming professional actors. However, the couple must endure an emotional journey full of setbacks, surprises, and sorrows.
From the gorgeous visuals to the stunning soundtrack, I Promised You the Moon enjoys top-notch production values that make for a mesmerizing experience. Unfortunately, the story is a clear step down from its predecessor, with a misdirected plot that doesn't capture the same magic as the first series.
I Promised You the Moon Summary
What is the drama called?
แปลรักฉันด้วยใจเธอ Part 2
Where was the series made?
Thailand
When was the drama released?
2021
How long is I Promised You the Moon?
Around 6 hours
What is the genre?
Romance
How would you describe the series?
Spicy & romantic
How many episodes are there?
5 episodes
How long is each episode?
Around 65 minutes
Plot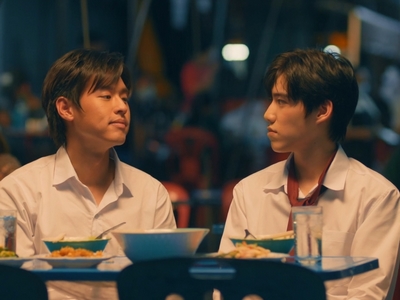 Teh and Oh-aew are new university students who have moved to Bangkok to begin their four years of schooling. Both of them aspire to become professional actors, although they are studying at different schools. Currently dating, it is Teh's dream to get a leading role with Oh-aew by his side.
At his university, Teh joins the school's drama club, where he meets his new friends. There's Top, a famous actor who has already caught his big break in the industry. There's Khim, a struggling actress who can't land a leading role despite hundreds of auditions. And then there's Jai, an aspiring director who forms a close connection with Teh. While Teh enjoys hanging out with his theatre buddies, he's spending noticeably less time with Oh-aew.
Meanwhile, Oh-aew struggles to adapt to his university life. Even though Teh lives with him at first, the commute is too far between their schools. Oh-aew convinces his boyfriend to stay at the dorm instead. However, Oh-aew has been feeling lonely, homesick, and upset that he can't make any new friends. It doesn't help that Teh is paying less attention to him due to his extracurricular activities. Eventually, Oh-aew meets a friendly student named Q, who introduces him to his boisterous group of friends.
After a failed audition and harsh criticisms from his teachers, Oh-aew's passion for acting begins to wane. Oh-aew wants to switch majors from acting to advertising, since he has developed an interest in the subject from attending his friends' lectures. This decision devastates Teh, who thinks Oh-aew is giving up on his dream just because he's being influenced by his friends. As the tensions erupt, the two boyfriends realize that the directions in their lives may drastically diverge.
Prequel
I Promised You The Moon is the sequel of I Told Sunset About You. The first season follows the main characters during their high school days. The second season chronicles their relationship during the university years.
I Promised You the Moon Trailer
I Promised You the Moon Cast
Characters
Teh Billkin Putthipong Assaratanakul (พุฒิพงศ์ อัสสรัตนกุล) Teh Instagram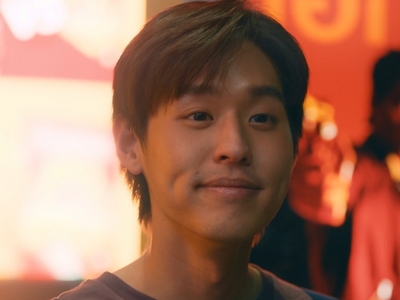 Teh is an idealistic university student who wants to become a famous actor. Originally, he was very excited about pursuing his acting passion with Oh-aew, until his boyfriend changed his mind. A hardworking student, Teh never wants to give up his dream of becoming an actor, no matter how many failures he encounters. Teh is part of the school's drama club, where he befriends several of the senior students.
Oh-aew PP Krit Amnuaydechkorn (กฤษฏ์ อำนวยเดชกร) PP Instagram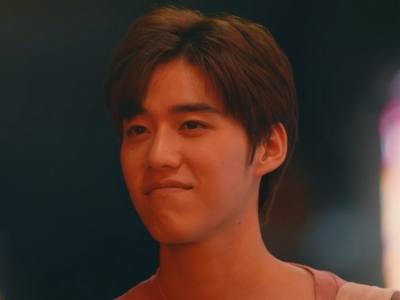 Oh-aew is a sweet and sensitive university student studying to become an actor. He is dating his high-school boyfriend Teh, who goes to a different school from him. At first, Oh-aew has difficulty adjusting to university life, feeling homesick and lonely in his new environment. Over time, Oh-aew loses his passion for acting and begins developing new interests instead.
Supporting Cast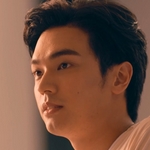 Jai
Oab Oabnithi Wiwattanawarang (โอบนิธิ วิวรรธนวรางค์)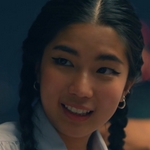 Khim
Goy Arachaporn Pokinpakorn (อรัชพร โภคินภากร)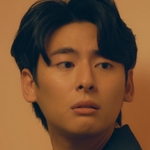 Top
Na Naphat Vikairungroj (ณภัทร วิกัยรุ่งโรจน์)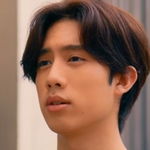 Q
Ta Taninrat Wadsriwat (ธนินท์รัฐ วาศศรีวัฒน)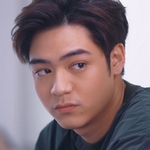 Maengpong
Pea Sarit Trilertvichien (สาริษฐ์ ตรัยเลิศวิเชียร)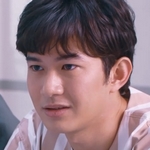 Plug
Boss Kamolpipat Bunnag (กมลพิพัฒน์ บุนนาค)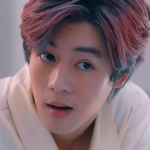 Auu
New Chayapak Tunprayoon (ชยภัค ตันประยูร)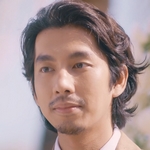 Hoon
Nat Kitcharit (ณัฏฐ์ กิจจริต)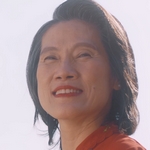 Sui
Na Kanchana Pakviwat (กาญจนา ภาควิวรรธ)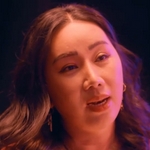 Chompoo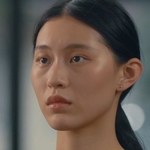 Dream
Porntip Kitdamrongchai (พรทิพย์ กิตติดำรงชัย)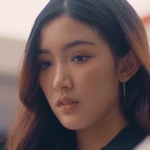 Airy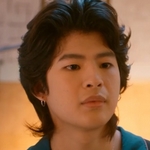 Mehk
Mark Pakin Kunaanuvit (ภาคิน คุณาอนุวิทย์)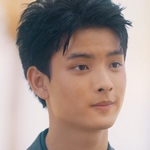 Bas
Khunpol Pongpol Panyamit (ปองพล ปัญญามิตร)
I Promised You the Moon Review
Review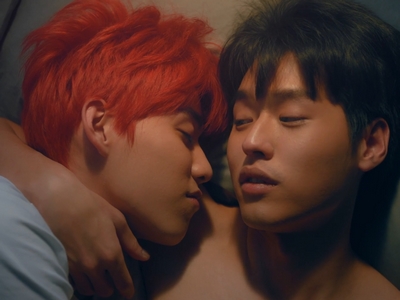 Like many fans, I was excited about I Promised You the Moon, the much-anticipated sequel of I Told Sunset About You. The first series was so well-produced, setting very high expectations since I know this team can achieve greatness. However, I Promised You the Moon was a relatively disappointing sequel, unable to match the masterful storytelling or the emotional tone as its predecessor.
Perhaps it's unfair to make comparisons and pit these two series against each other, but it's hard not to notice the difference in quality. During Season 1, the story is so rich and refined, delivering powerfully complex plots that tie together in a meaningful way. During the sequel, the story lacks the same oomph, despite its best effort to manufacture conflicts and complicate the relationship drama. The focus has shifted towards how Teh and Oh-aew are slowly coming apart as a couple, which isn't that compelling to watch.
One of the biggest problems is Teh, who crosses the line and becomes too unlikable. I can tolerate a complex character with personality flaws, but his actions are beyond infuriating as the series progresses. Midway through the series, Teh is involved in a ~dramatic incident~ that makes it difficult to redeem his character or champion his romance with Oh-aew anymore. Not that it stops I Promised You the Moon from dragging the melodrama on and on, milking the overwrought angst for all it's worth.
The strengths of I Promised You the Moon are obvious. The production in this BL drama is so polished and presentable, easily among the best in the genre. Early in the first episode, Teh and Oh-aew share an intimate kiss at the aquarium, a beautifully cinematic moment that is captured with the perfect ambiance. This is just one of the many examples where I Promised You the Moon dazzles with its artistic flair. Every scene is handled with care, paired with visually stunning camerawork, a snazzy soundtrack, and a very stylish atmosphere.
I Promised You the Moon benefits from the residue goodwill carried over by I Told Sunset About You. My positive feelings attached to the first series help soften the criticisms I have about the sequel. The impeccable production, the charming actors, and the strong romantic chemistry constantly remind me of what I love about this franchise. Nonetheless, the bottom line is that I Promised You the Moon underdelivered when it could have been so much better. This is still a decent BL drama, but the shortcomings prevent it from being another masterpiece.
I Promised You the Moon Episodes
Episode Guide
I Promised You the Moon has a total of 5 episodes. Each episode is around 65 minutes long. The last episode is around 75 minutes long. This is a long-length BL drama, and you can finish the entire series in around 6 hours. I Promised You the Moon started airing on May 27, 2021 and finished its last episode on June 24, 2021.
I Promised You the Moon OST
I Promised You the Moon Information
Links
Nadao Bangkok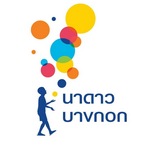 Nadao Bangkok is a Thai studio that made I Told Sunset About You (2020) and its sequel I Promised You the Moon (2021). It also made Great Man Academy (2019) and My Ambulance (2019), along with other Thai dramas.