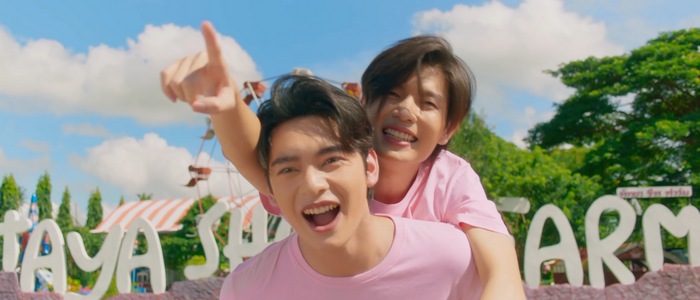 Love Stage is a Thai BL series adapted from a Japanese manga. The protagonist comes from a celebrity family, but he has no desire to be famous. He hates the spotlight and simply wants to lead an ordinary life. When he develops an unexpected bond with a young idol, the couple wrestles with fame, privacy, and scandals.
I don't understand the appeal of Love Stage, which keeps getting remakes for some odd reason. Like its anime and movie counterparts, this live-action drama suffers heavily from problematic tropes. The series is occasionally charming with a cheerful tone and upbeat energy. Nonetheless, the lacklustre storytelling, amateurish acting, and silly nonsense have failed to engage me.
Love Stage Series Summary
What is the drama called?
เลิฟสเตจ
Where was the series made?
Thailand
When was the drama released?
2022
How long is Love Stage?
Around 7 hours
What is the genre?
Romance
How would you describe the series?
Happy and upbeat
How many episodes are in Love Stage?
10 episodes
How long is each episode?
Around 45 minutes
Plot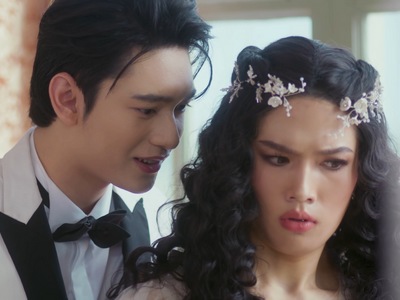 Anda is a university student who comes from a famous family. His parents are celebrities, while his older brother Tee is the lead singer of a rock band. Anda has no desire for the spotlight, although his father keeps pressuring him to join the acting industry. Anda suffers from stage fright and doesn't enjoy performing before a crowd. Instead, he's content with leading an ordinary life, reading manga and hanging out with friends.
Anda participated in a wedding commercial during his childhood. The original actress didn't show up on filming day, so Anda's parents made him play the female role instead. Anda dressed up as a girl and portrayed the bride in the advert. His costar was Ryo, a child actor who grew up to become a famous young idol. Anda left a strong impression on Ryo, who harboured a crush for many years. Yet, Ryo has no idea about Anda's actual gender.
Over a decade later, the wedding company wants to produce a new ad with the same cast as previously. Ryo is excited to meet his adolescent crush again. However, Anda doesn't want to accept the gig. Thee bribes his little brother with gifts to make him change his mind. Reluctantly, Anda participates in the new commercial, dressing up as a girl again. His appearance is convincing, and Ryo becomes smitten with his costar upon their reunion.
Anda is unaware the wedding ad features a kiss between the couple. Earlier, Anda's father deliberately withheld information from the script, knowing his son wouldn't have done the commercial otherwise. However, his trickery backfired. Anda reacts terrifyingly when Ryo kisses him during the shoot. A heated confrontation takes place between the two costars. When Anda's wig is accidentally knocked off, Ryo discovers his childhood crush is a guy in disguise.
Ryo is upset upon finding out the truth. Anda wants to apologize, but their subsequent interactions are chilly and reserved. They have another confrontation at the gym, where Ryo forcibly undresses Anda to confirm his gender. Tee arrives in time and punches Ryo for hurting his little brother. Ryo is hospitalized, and his manager Aeko convinces him to seek compensation. Tee and his manager Jet are worried about the legal consequences. Anda visits Ryo once more, hoping to make amends and persuade him to drop the lawsuit.
Love Stage Series Trailer
Love Stage Series Cast
Characters
Anda
Turbo Chanokchon Boonmanawong (เทอร์โบ ชนกชนม์ บุญมานะวงศ์)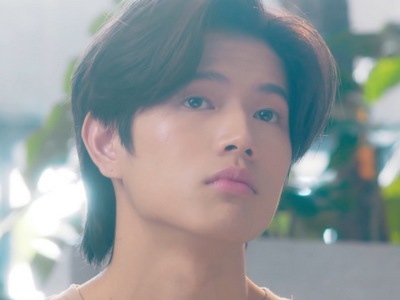 Anda is a university student with famous parents. Unlike his family, he suffers from stage fright and doesn't enjoy being in the spotlight. Anda likes reading manga. He plans to join a drawing competition, even though his artistic skills are amateurish. Anda's favourite celebrity is Lala and his bedroom is full of her memorabilia.
Ryo
Kaownah Kittipat Kaewcharoen (ก้าวหน้า กิตติภัทร แก้วเจริญ)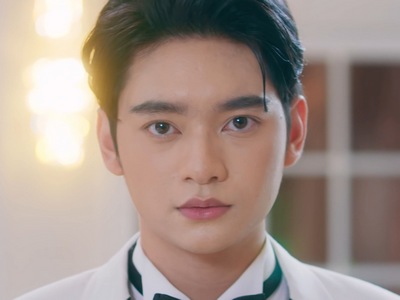 Ryo is a famous young idol with lots of fans. He harbours a childhood crush on Anda after they filmed a wedding commercial. However, Ryo doesn't realize Anda is actually a guy. Ryo's parents live overseas after their divorce. He isn't close with his family. Instead, Ryo depends on his manager Aeko for professional and personal advice.
Tee
Film Jirayu Aungvanich (ฟิล์ม จิรายุ อึ่งวานิช)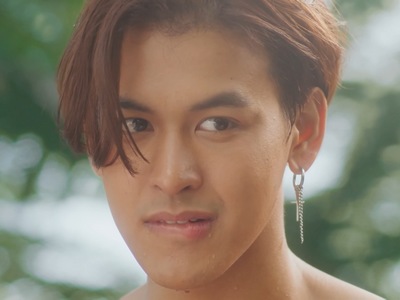 Tee is Anda's older brother. He is the lead singer of a three-man rock band called Crusher. Tee takes his music career seriously, although his bandmates Nick and Big are often goofy. Jet is Tee's manager, and the two of them are dating. However, they keep their romantic relationship a secret from the public, fearing that coming out would impact Tee's popularity.
Jet
Tawan Nawinwit Kittichanawit (ตะวัน ณวินวิชญ์ กิตติชนวิชญ์)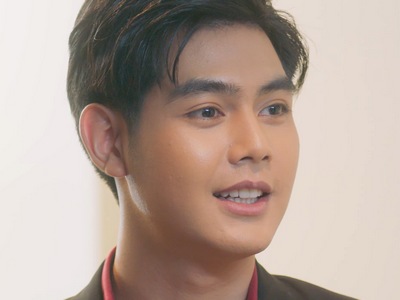 Jet is Tee's celebrity agent and manages his professional career. He is also dating Tee, although their relationship is a secret from the public. Jet is practical and efficient, handling many administrative tasks with ease. Although Jet tries to maintain his professionalism on the job, Tee likes flirting with his boyfriend until he loses his composure.
Supporting Cast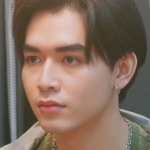 Bank
Anda's friend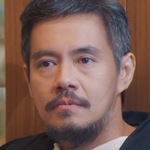 Kevin
Anda's dad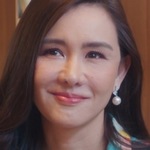 Cher Aim
Anda's mom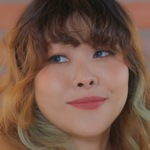 Aeko
Ryo's manager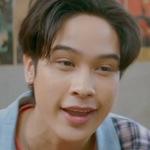 Nick
Thee's bandmate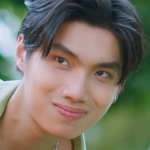 Big
Thee's bandmate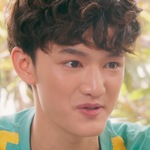 Book
Anda's friend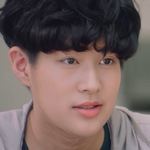 Oat
Anda's friend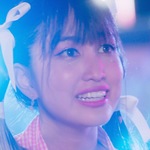 Lala
Anda's idol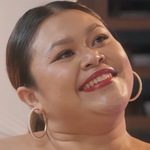 Ae
Bank's manager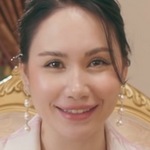 Arin
Bridal shop owner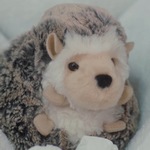 Hedgehog
Ryo's doll
Cast Highlights
The leads (Turbo and Kaownah) had small supporting roles in the 2021 Thai BL series Nitiman. They portrayed the main character's university friends.
Bank's actor (Non) stars in the 2021 Thai BL short movie Once in Memory: Love at First Sight. He also appears in the sequel Once in Memory: Just Found Love.
Thee's actor (Film) appeared in the 2018 Thai BL drama Together with Me.
The actress who portrays Anda's mom (Nicole) appeared in the 2020 Thai BL series My Gear and Your Gown.
Love Stage Series Review
Review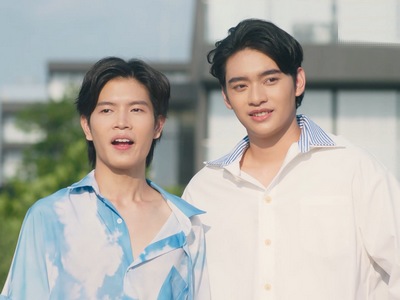 Love Stage has the distinction as one of the first BL titles with an anime, movie & drama adaptation. It's an impressive achievement, cementing the franchise in the history books. Yet, its popularity confuses me. What exactly is the appeal of this mediocre story? I can think of many overlooked BL mangas that deserve a live-action series. Instead, the precious resources are wasted on remaking Love Stage again. Why do we need three versions of the same old crap?
The Love Stage drama suffers the same flaws as its anime and film counterparts. It has a weak premise, setting a shaky foundation for the rest of the series. It's tough to feel immersed in this childish love story with undeveloped characters, superficial relationships, and obnoxious interactions. Some storylines, such as Anda's aversion to fame or Tee and Jet hiding their relationship, have untapped potential. However, Love Stage is frivolous, approaches the topics on a surface level, and never explores its themes deep enough.
Occasionally, the series charms me with its upbeat tone, silly humour, and cheerful enthusiasm. I appreciate that the adaptation doesn't take itself too seriously, indulging in lighthearted campiness. Yet, the comedy feels juvenile, like I'm watching failed attempts at humour instead of actually making me laugh. Part of the problem is the weak acting, because the entire cast lacks charisma and can't energize the story. I think Anda's actor (Turbo) is a little adorable, but his performance appears amateurish and needs more refinement in workshops.
Ryo and Anda don't appeal to me as a BL couple. Their attraction seems random, and I can't understand what they see in each other. Worst of all, their multiple nonconsensual encounters are massive turn-offs. Oh my god, Ryo is so creepy when he makes out with a sleeping Anda in Episode 5. Love Stage portrays his actions as romantic, but the scene is offensive and uncomfortable. Frustratingly, the problematic tropes are prevalent in all three adaptations. Every Love Stage remake celebrates the protagonist's disturbing behaviour instead of condemning his depravity.
Regarding the love triangle, I was Team Bank from the moment his character got introduced. Bank is dreamy, respectful, and a much more appropriate love interest than Ryo. Also, the actor (Non) seems too hot to be in a supporting role. I kept wondering why he wasn't the lead instead. As for the secondary romance, I enjoy Tee and Jet's relationship. Their interactions are cute, cheery, and pleasant. Unfortunately, they have limited screentime and don't feature prominently in the narrative. I don't care enough about this couple beyond fleeting moments of interest.
Love Stage is a solid production with a bright and vibrant aesthetic. The colours radiate in every scene, stimulating visual excitement even when the storylines fall flat. Also, the series is skin-friendly, features steamy kisses, and devotes considerable focus to the sex scenes. Although the BL content is heavy-handed, I'm easy to please, so the gratuitous fanservice wins back lost points in my books. Despite some positives, the Love Stage series is significantly flawed and doesn't improve my opinion of this woeful franchise. I hope we don't see another remake in the future.
Summary
Shallow story
The Love Stage series suffers from a shallow plot that doesn't explore its dramatic themes beyond the surface. The series is silly and cheerful, but it's also too juvenile and frivolous.
Problematic romance
Ryo is a creepy love interest who misbehaves with Anda on multiple occasions. The secondary romance is decent, but they don't feature prominently enough in the narrative.
Weak acting
The Love Stage cast doesn't bring enough charisma or energy to liven their roles. Anda's actor (Turbo) has adorable moments, but his acting is amateurish and unpolished.
Happy ending
Love Stage has a delightful ending where both couples remain happily in love. Although clumsily executed, I like some of the narrative themes that resonate in the finale.
Vibrant artistry
Love Stage has bright, colourful, and appealing visuals. Overall, the series succeeds in maintaining its upbeat tone and cheerful enthusiasm throughout the episodes.
59%
Sadly, this Love Stage remake carries the same flaws as the anime and movie adaptations. The series suffers from shallow storylines, problematic tropes, and juvenile relationships.
Love Stage Episodes
Episode Guide
Love Stage has a total of 10 episodes. Each episode is around 40 to 45 minutes long. It is a long BL drama, and you can finish the entire series in around 7 hours. Love Stage started airing on January 29, 2022 and ended its last episode on April 2, 2022.
Episode 1
Episode 2
Episode 3
Episode 4
Episode 5
Episode 6
Episode 7
Episode 8
Episode 9
Episode 10
Love Stage Anime and Movie
Remakes
Love Stage 2014 anime series Anime review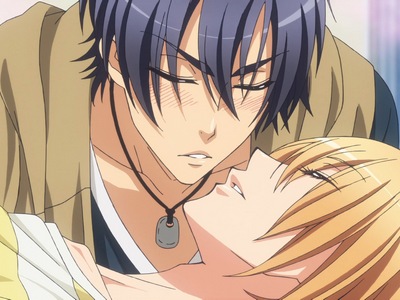 The Love Stage series is the third remake in the franchise. Previously, this story received an anime adaptation in 2014 with ten half-hour episodes in total. The anime follows the original manga plot and shares many similarities with this live-action series. However, the Love Stage drama makes several notable changes. For instance, the love triangle is a new addition. Also, it changes the events after Aeda submits the manga competition, scrapping the aftermath entirely. There was more follow-up in the anime.
The Love Stage anime is bright, cheerful, and colourful. Unfortunately, it also features numerous problematic tropes. Ryo acts creepily in the live-action adaptation, but his doppelganger is even more sinister in the anime. Believe it or not, the drama actually tones down the ickiness a lot, although it still contains some dodgy moments. I think the anime is better written than this drama, but its moral depravity is such a turn-off that I gave it a poorer review score. When the Love Stage series goes low, the anime goes even lower.
Love Stage 2020 movie Movie review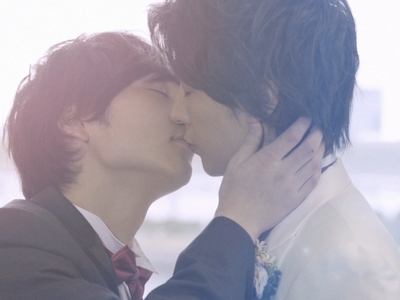 Love Stage also received a live-action film adaptation in 2020. This 90-minute film follows a similar plot to the anime, more so than the drama. Since the movie is shorter than its counterparts, the story doesn't get as fleshed out as thoroughly. On the bright side, it also has less irrelevant filler than the ten-episode series.
In my opinion, the Love Stage movie is the worst version out of the three adaptations. The acting is embarrassingly bad, relying on theatrical mannerisms and over-the-top reactions. The screenplay is also terribly written. Like the anime and the series, the movie features a creepy lead character who behaves inappropriately with his love interest. He can't respect personal boundaries in every fictional universe!
Love Stage Series Information
Links