My Colleague at BL Shop Might Be the Meant-to-Be is a Hong Kong BL series about a bookstore. A bubbly new employee starts working at a bookshop specializing in BL manga. He befriends his shy older coworker. Despite their personality differences, they find much in common due to their mutual interest in Boys Love culture. Everyone, including themselves, has noticed they formed a close connection.
Created by a group of Hong Kong BL fans, My Colleague at BL Shop Might Be the Meant-to-Be is a cute short series. It showcases a unique bookstore setting with charming protagonists and a laidback vibe. The lead actor also brings bubbly enthusiasm to his role. However, the casual, lightweight story lacks dramatic tension. Viewers may not have enough incentive to continue watching each episode.
My Colleague at BL Shop Summary
What is the drama called?
BL店同事大概是我的命定之人
Where was the series made?
Hong Kong
When was the drama released?
2023
How long is My Colleague at BL Shop?
Around 20 minutes
What is the genre?
Slice-of-life romance
How would you describe the series?
Nice and gentle
How many episodes are in the drama?
3 episodes
How long is each episode?
Around 6 to 8 minutes
Plot

Shing is a new part-time employee at The Fu Court, a small bookstore in Hong Kong. This shop is dedicated to providing BL manga for its patrons. Shing is welcomed by Diane, one of the owners at the store. He also meets Yiu, his bespectacled coworker. Yiu greets his new colleague and gives him a quick job orientation on his first day of work.
Shing quickly gets used to his new role. With his bubbly personality and chatty demeanour, Shing makes his presence known around the shop. He is well-versed in the BL genre. He's familiar with the lingo and can recommend suitable manga for customers. In addition, Shing befriends Yiu as they work closely together. Although Yiu is shy and sensitive, he slowly opens up around his enthusiastic coworker. They form a close connection.
My Colleague at BL Shop Cast
Characters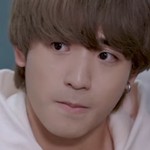 Shing
Employee

Yiu
Employee

Diane
Owner
Cast Highlights
Diane's actress (Diane Chow) wrote My Colleague at BL Shop Might Be the Meant-to-Be. She is also one of the owners of the BL bookstore featured in the series. The other owners appear in minor roles throughout the episodes.
My Colleague at BL Shop Review
Review

My Colleague at BL Shop Might Be the Meant-to-Be is a cute short series made by a Hong Kong bookstore. Recently, I watched an interview about the owners and felt moved by their dedication. Years ago, they opened a shop for BL manga. They want to provide a safe, inclusive environment where customers can read yaoi without judgment. Beyond offering books, The Fu Court has created two web dramas. These self-funded projects are part of their ongoing efforts to promote BL culture across the city.
I have opted out of giving a review score for My Colleague at BL Shop. Given the sincerity of this fanwork, I'd like to focus on gentle feedback than harsh critiques. Let me start with the positives. My favourite part of the series is the setting. I adore the concept of a drama in a BL manga bookstore, which is never done before anywhere else. The clever idea leads to many creative storytelling possibilities. Also, it's a relevant premise for these filmmakers. They can draw from their personal background of running a bookstore and deliver unique insights.
My Colleague at BL Shop features likable protagonists with endearing personalities. Shing carries the series with his bubbly enthusiasm. The adorable performer brings a natural charm to the role, from lively expressions to infectious energy. His costar portrays a shy character with a sensitive demeanour. Part of the fun is watching Yiu open up and become communicative with his coworker. The pair shares a lighthearted rapport, developing their precious friendship persuasively. My Colleague at BL Shop succeeds in creating two lovable mascots for the series.
My Colleague at BL Shop is a gentle BL drama with a laidback vibe. I feel relaxed while watching each casual episode. However, there's hardly any dramatic tension in the narrative. Only the finale introduces a conflict, which resolves without surprises. Otherwise, the lightweight plot doesn't provide a compelling incentive to watch the next installment. The leads don't overcome hardships or have challenging experiences. This series should introduce more suspense to excite the viewers. We want to see the characters go through ups and downs in an inspiring journey.
The series teases a subtle romantic connection between the leads. Each episode shows them growing closer through sweet and wholesome interactions. Yet, the ending may leave the couple's relationship too open-ended. Many viewers would want more closure from the final episode of a love story. At least show Shing & Yiu agree to date outside of work, hinting at their happy future. This finale needs more strength. The same critique applies to the rest of the series, which operates on a low intensity. My Colleague at BL Shop can benefit from an adrenaline rush.
After working on The Love That Dare Not Speak Its Name, The Fu Court brings their expertise to My Colleague at BL Shop. Compared to their past work, the production shows more polish and professionalism. I'm also impressed by their passion. This series is done by three friends who read BL manga, watch BL dramas, and attend fan meetings for stars like MileApo. They don't work at a commercial studio. They're regular fans like you and me. Yet, they have achieved the extraordinary feat of making a 20-minute series for their favourite hobby. They deserve my respect.
Summary
Laidback story
My Colleague at BL Shop Might Be the Meant-to-Be is a cute short series. While the plot lacks significant tension or drama, each episode carries a laidback vibe and showcases likable characters.
Gentle romance
The series teases a subtle romantic connection between the leads. Their interactions are sweet and wholesome. Yiu becomes more inspired and communicative thanks to his bubbly coworker.
Charming acting
The actors share a comfortable rapport and develop their friendship persuasively. Shing's actor is perky and brings cheerful enthusiasm to his role. He makes the series a lot livelier.
Happy ending
My Colleague at BL Shop Might Be the Meant-to-Be has a happy ending. Shing helps Yiu solve a minor personal problem. However, the finale doesn't provide definitive closure for the couple.
Decent artistry
Compared to their past work, this project shows an impressive polish in its production. It's a remarkable effort from an indie bookstore with few professional filmmaking resources.
Admirable series
My Colleague at BL Shop Might Be the Meant-to-Be is a sweet BL drama created by passionate fans dedicated to the genre. The plot is lightweight, but it features adorable leads and a laidback vibe.
Suggestions

As I watched My Colleague at BL Shop, a stroke of inspiration came to my mind. I love the setting of a BL manga bookstore, which has lots of storytelling potential. However, the drama is too lightweight. If it were me, I'd approach the series differently. I'd keep the endearing characters with the same charming actors. They're suitable for their roles. However, I'd change the structure of the narrative.
Here's how I envision the series:
Each episode is a few minutes long, focusing on a new customer who arrives at the BL bookstore. Every customer has a minor problem, which Shing and Yiu help them solve.
For example, one of the customers can be a self-conscious BL fan who hesitates to go inside the store. Shing and Yiu help this customer feel at ease. There's nothing to feel embarrassed about.
Another customer can be a male reader who feels out of place among the female patrons. Once again, the employees help him relax. They reassure the customer that BL appeals to all genders.
Another customer can be a mother and her teenage daughter who visit together. The mom is biased and believes her child is reading erotica. Yiu and Shing challenge her mindset, proving BL manga is more than 18+ material. There are innocent love stories too.
This short series could have focused on destigmatizing the BL genre. The storylines tackle common misconceptions and stereotypes, like how BL is 18+ or only appeals to female fans. Each quick episode is written like a PSA, containing a meaningful message that resonate with fans of the genre. These heavier topics would give the series some much-needed substance.
The story can also include hints of a blossoming romance. The leads grow closer after solving each customer's issue and learning about their coworkers' perspectives. However, I'd change the finale to give it more oomph. End the last episode with Yiu and Shing meeting outside work, proving their relationship has evolved beyond the BL shop.
My Colleague at BL Shop Episodes
Episode Guide

Start Date February 14, 2023
End Date April 14, 2023
Episodes 3 episodes
Episode Length 6 to 8 minutes
My Colleague at BL Shop Might Be the Meant-to-Be has a total of 3 episodes. Each episode is around 6 to 8 minutes long. The last episode is around 8 minutes long. This is a short BL drama, and you can finish the entire series in around 20 minutes. My Colleague at BL Shop Might be the Meant-to-Be started on February 14, 2023 and ended on April 14, 2023.
In addition to producing the episodes, My Colleague at BL Shop comes with an accompanying manga! Each episode includes a beautifully drawn short story, adding more lighthearted shenanigans to the fictional universe. Reading the manga is not essential to understanding the series. Nonetheless, it's a cute supplementary work that complements the BL drama.
My Colleague at BL Shop Information
Links
The Fu Court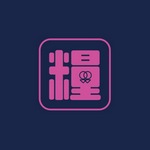 The Fu Court is a Hong Kong BL bookstore that made The Love That Dare Not Speak Its Name (2021) and My Colleague at BL Shop Might Be the Meant-to-Be (2023). It is the only bookstore in the city that specializes in selling Boys Love manga and mementos. Fu is an abbreviation for the term 'fujoshi'.
Director
Mandy Ng is the director of the 2023 Hong Kong BL series My Colleague at BL Shop Might Be the Meant-to-Be. The screenplay is written by Diane Chow.