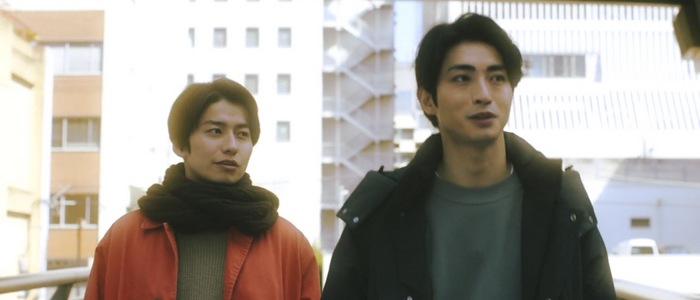 Old Fashion Cupcake is a Japanese BL series about a delightful office romance. The main character is a single business employee in his late thirties, who lacks ambition and fails to enjoy life beyond his job. A young colleague befriends the protagonist and encourages him to try new experiences outside his comfort zone. They start by visiting various dessert parlours, constantly standing out as the only male customers in shops packed with women.
An instant classic, Old Fashion Cupcake is a charming BL drama with a sweet yet sexy romance. This sophisticated story examines many mature themes, particularly aging, gender, and societal norms. The brisk narrative is propelled by sharp writing, handsome leads, and charismatic performances.
Old Fashion Cupcake Summary
What is the drama called?
オールドファッションカップケーキ
Where was the series made?
Japan
When was the drama released?
2022
How long is Old Fashion Cupcake?
Around 2 hours
What is the genre?
Office romance
How would you describe the series?
Cute and sweet
How many episodes are in Old Fashion Cupcake?
5 episodes
How long is each episode?
Around 25 minutes
Plot

Nozue is a 39-year-old office worker who lacks ambition. He is capable at his job and well-respected among his subordinates. His female coworkers seem particularly fond of his charming personality, although he is single and has no interest in dating. Despite his exemplary work performance, the company cannot convince Nozue to accept a promotion. He's adamant about staying in his current position, sticking to a dull and monotonous routine.
Togawa is a 29-year-old office worker and Nozue's subordinate in the same department. He shows tremendous respect for his boss, looking up to him as a role model. Nozue is responsible for hiring Togawa at the company. His office senior had shown him the ropes, inspiring the younger employee to improve himself in various ways. Lately, Togawa has noticed his boss seems jaded about life, especially after turning down another promotion. Nozue remarks that he may have lost his passion as his forties are approaching.
During a conversation, Nozue sees two schoolgirls nearby and admires their happiness. These teenagers are relaxed to be themselves, enjoying simple activities like eating sweets, taking selfies, and chatting about love. Nozue remarks that a man, especially someone his age, can never experience this bliss. Togawa challenges him on these cynical views. He invites his boss to visit a dessert parlour, where they are the only male customers in a shop packed with women. Togawa asks Nozue to play along, pretending to be a pair of teenage girls for the day.
Nozue is self-conscious and feels out of place in this environment, although Togawa seems relaxed. As they chat, Togawa calls out his boss about his insecurities. He thinks Nozue is going through a midlife crisis, incapable of enjoying life due to his crippling fears. Togawa encourages Nozue to try new experiences, such as eating at dessert parlours, as an anti-aging remedy. The two colleagues meet regularly, trying out food at various cute cafes and restaurants. Their bond deepens both inside and outside of the office.
Old Fashion Cupcake Trailer
Old Fashion Cupcake Cast
Characters
Nozue
Kouhei Takeda (武田航平)

Nozue is a 39-year-old office worker, capable at his job and well-respected among colleagues. Despite his popularity with female coworkers, he is single and shows no interest in dating anyone. Nozue lacks ambition and has turned down many promotions, preferring to stick to his monotonous routine. Nozue envies the life of a teenage girl, who can enjoy simple luxuries like eating desserts.
Kouhei Takeda

Kouhei Takeda (武田航平) is a Japanese actor. He is born on January 14, 1986. His first BL project is the 2022 series, Old Fashion Cupcake.
Togawa
Tatsunari Kimura (木村達成)

Togawa is a 29-year-old office worker and Nozue's subordinate in the same department. He shows great respect for Nozue, seeing his business senior as a role model. Togawa encourages his boss to try new activities, accompanying him to dessert parlours and taking selfies together. Togawa is currently single, and many female colleagues have remarked on his physical attractiveness.
Tatsunari Kimura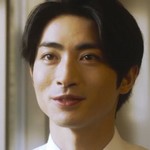 Tatsunari Kimura (木村達成) is a Japanese actor. He is born on December 8, 1993. His first BL project is the 2022 series, Old Fashion Cupcake.
Supporting Cast

Kirishima
Rei Yoshii (吉井怜)

Nakamura
Atomu Mizuishi (水石亜飛夢)

Kawano
Sarara Saito (斎藤さらら)

Sasaki
Momoka Ayukawa (鮎川桃果)

Imaizumi
Shun Bando (坂東駿)
Old Fashion Cupcake Review
Review

Old Fashion Cupcake is a delightful Japanese BL drama packed with sophisticated flair. This intimate and intelligent series had me under its captivating spell nearly right away. The first episode sets up the plot thoughtfully, introducing an older protagonist in a midlife crisis. A younger love interest revitalizes the main character and changes his jaded views about aging gracefully. They embark on a self-discovery journey defined by lighthearted experiences, sentimental memories, and tasty desserts.
Beneath the seemingly casual premise, Old Fashion Cupcake has an insightful story that examines societal norms about age and gender. It defies conventions, challenging the viewers on whether adult men may enjoy the same hobbies as teenage girls. In addition, the series explores ambition, regrets, and insecurities introspectively. Although it handles mature themes, the narrative maintains cheeky, jovial youthfulness. The philosophical messages never feel too heavy, balanced by funny jokes and flirtatious exchanges.
This breezy two-hour series can be completed in one sitting, yet each episode feels substantial and exhilarating. There's never a dull moment in the brisk narrative, carried by exceptionally sharp writing. The story is vibrant, easy to follow, and always entertaining. I adore the crackling repertoire between the leads, who engage in many fun and spirited conversations. The clever dialogue can switch from snappy innuendos to thoughtful observations naturally. Old Fashion Cupcake is the perfect fusion of witty humour, quirky romance, gentle drama, and tender emotions.
Old Fashion Cupcake has an enchanting love story. This quaint office romance develops smoothly with a comfortable rhythm. First, the leads establish a cute and cozy friendship via sweet lunch dates. Their coy flirting escalates throughout the episodes. At last, the seductive attraction builds to an epic climax that finishes with sensational emotions. My only reservation is the questionable power dynamic between a manager and his subordinate. Some moments cross hazy boundaries, making me judge the inappropriate misconduct between colleagues.
Primarily, Old Fashion Cupcake is appealing due to the two handsome protagonists. Both characters are suave, dapper, and share a scintillating rapport. The leads do brilliantly with their warm, earnest portrayals. Nozue's actor (Kouhei Takeda) is made for this role. His rugged good looks give him a distinguished appearance, producing a compelling contrast with his boyish charisma. His costar (Tatsunari Kimura) is a strapping stud with a sense of mystery in those smouldering eyes. He exerts a breathtaking performance near the end of the series.
Old Fashion Cupcake keeps consistent momentum and immerses me in every episode. While the finale is satisfying, the conflict and resolution feel somewhat typical. It lacks a bit of oomph and surprise that you want from an exciting conclusion. Nonetheless, the series has a happy ending that provides closure, highlights meaningful themes, and wraps up character arcs elegantly. I have almost nothing but praise for Old Fashion Cupcake, a dazzling entry to the BL genre. This contemporary love story wins over me with its good old-fashioned charms.
Summary
Delightful story
Old Fashion Cupcake has brisk storytelling, sharp dialogue, and delightful momentum. This well-written story explores mature themes like age, gender, and societal norms.
Intriguing romance
This enchanting love story begins with a cute friendship between two colleagues. Although a few seductive moments may cross work boundaries, their flirty attraction builds to a sensational climax.
Charming actors
Both actors do splendidly with their natural and charismatic performances. These handsome protagonists are suave, charming, and share a persuasive rapport.
Happy ending
Old Fashion Cupcake has a happy ending after resolving the relationship drama in the last episode. The finale provides satisfying closure, wrapping up the character arcs meaningfully.
Cozy artistry
I love the cozy and classy atmosphere of Old Fashion Cupcake. The relaxing soundtrack is also a perfect match, creating an intimate ambiance for this series.
91%
Old Fashion Cupcake is a sophisticated BL drama with a thoughtful story, handsome protagonists, and sexy seduction. It has the perfect fusion of humour, romance, drama, and emotions.
Old Fashion Cupcake Episodes
Episode Guide

Start Date June 13, 2022
End Date July 4, 2022
Episodes 5 episodes
Episode Length 25 minutes
Old Fashion Cupcake has a total of 5 episodes. Each episode is around 25 minutes long. It is a short BL drama, and you can finish the entire series in under 2 hours. Old Fashion Cupcake started airing on June 13, 2022 and ended its last episode on July 4, 2022.
Episode 1
Episode 1 Summary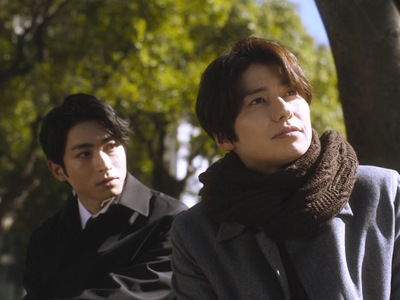 Nozue is a well-respected office worker in his late thirties, popular with the colleagues in his department. He is single, lives alone, and dedicates himself to work. However, he lacks ambition and prefers a monotonous routine devoid of surprises. Despite his credentials, he constantly turns down promotion opportunities at his company, frustrating Kirishima in the HR department. Nozue's apathy also bothers Togawa, a younger subordinate in his late twenties. Togawa idolizes his boss and encourages him.
Nozue tells Togawa that he admires the happiness of teenage girls, who can enjoy the simple luxuries in life. These schoolgirls are free to eat desserts, take selfies, and chat openly about love. Nozue doesn't think an old man like him can experience this pure joy. Togawa challenges these cynical views about his age and gender. He asks his boss to accompany him to a pancake house, pretending to live like teenage girls for the day.
Midlife crisis

As the only men at the dessert parlour, the two male leads stand out in a shop full of women. While Nozue feels self-conscious, Togawa tells his boss to relax and enjoy the food instead. Surprisingly, Nozue likes these sweets. Togawa calls out Nozue is going through a midlife crisis and fears change due to the possibility of failure. He wants his boss to try new experiences to feel happy again. Roleplaying as teenage girls introduces him to life from fresh perspectives.
Nozue wants to know why Togawa is helping him. His young subordinate replies that he likes Nozue. However, Togawa immediately corrects his response, stating that he likes them working together. During a flashback, we see Nozue offering helpful advice to an anxious Togawa after a job interview at the company. Nozue seemed more motivational, driven, and optimistic in the past. The episode ends with the older man cutting down on his cigarette intake, a promising sign he's open to change.
Episode 1 Review

Love the stylish opening shot of Nozue smoking a cigarette in his bedroom. Based on the quirky title, I didn't know what to expect from Old Fashion Cupcake, but I assumed it might be a cutesy BL drama. Instead, the first scene seems so mature and melancholic, setting up an intriguing atmosphere for the rest of the story. It also introduces Nozue's character splendidly with a rich, insightful monologue into his mindset.
Old Fashion Cupcake tackles our perceptions of how men are conditioned to behave. Why do the male protagonists feel self-conscious about doing lighthearted activities like taking selfies and eating at dessert parlours? Viewers are forced to examine societal norms and reassess their notions of masculinity. Generally, adult men & teenage girls are two demographics that won't have much overlap in a Venn diagram. Yet, this series shows they have more in common than we think. It highlights how we shouldn't limit ourselves to enjoyable experiences due to age or gender.
In addition to defying gender norms, Old Fashion Cupcake also explores meaningful themes about aging. As Nozue grows older, he loses the motivation to improve himself, try new opportunities, and venture out of his comfort zone. His complacency comes from being afraid to disrupt a familiar routine. Enter Togawa, the emblem of youthful optimism. He inspires Nozue to identify himself beyond his age. I love the valuable lesson of how you're never too old for new experiences, fresh perspectives, and different adventures. Whether you're 14 or 40, go out there and live!
Episode 2
Episode 2 Summary

Togawa and Nozue chat casually in the office. After a funny joke, Nozue observes that his coworker looks cute when he laughs. The comment makes Togawa bashful. Later, he invites his boss to eat parfait outside of work hours. Nozue seems surprised, but Togawa wants them to roleplay as teenage girls again. He insists this experience comes with anti-aging properties.
The leads meet outside the parfait shop, where a long line of female customers is at the entrance. Two teenage girls in the queue gossip loudly about the men's relationship, making Nozue self-conscious. Although Togawa offers to go eat somewhere else, Nozue insists on staying and trying out the new experience. They enjoy the parfaits and even take photos together.
Lunch dates

In the following weeks, the two men continue meeting up for waffles, coffees, and other meals together. Also, Nozue shows up at work in a three-piece suit after Togawa comments it looked good on him in the past. This gesture makes Togawa secretly happy as he plans their next meal. However, Nozue invites his female coworkers for lunch instead.
Togawa acts sulky for the rest of the day. Later, he confronts his boss about the "harem lunch", but Nozue clarifies he was only collecting new restaurant ideas from their next outing. Togawa perks up afterwards. As Nozue teases him playfully, the two men suddenly embrace. Yet, they back off and their intimacy doesn't escalate further. The episode ends with Togawa complimenting on Nozue's attire.
Episode 2 Review

Love the contrast between the opening scenes in the first two episodes. The premiere shows Nozue beginning his morning routine with a cigarette. In contrast, the second episode shows Togawa starting each day by drinking out of a milk carton. We see the differences in their lifestyles, with Togawa being more vibrant and less sophisticated. The visuals emphasize similar themes. Nozue's scene appeared dark and brooding, whereas Togawa's introduction was filmed in a bright setting. It represents their different outlooks toward life.
Beyond the symbolism, this episode's introduction is a fantastic showcase of Togawa's attractiveness. Not gonna lie, the narrative themes barely caught my attention because I was too busy staring at his shirtless body. Also, him drinking milk out of the carton is a blatant excuse to show off the actor's chiselled jawline, right? BTW, I dig this slightly dishevelled appearance from his character. Hot guys can make something as mundane as just getting out of bed look effortlessly sexy.
I really enjoy the various back-and-forth discussions between the leads. Their exchanges are brisk, snappy, and entertaining. Old Fashion Cupcake excels in sharp dialogue, putting thought and effort into maximizing every line in the conversation. That scene with the smoothie is so well-written, articulating the importance of new experiences in very digestible terms. The one-liners in this series are also hilarious. I cracked up when Togawa quipped, "The whole floor is talking about your harem lunch."
Although I like Nozue and Togawa's blossoming relationship, this series has an issue with romanticizing workplace harassment. Nozue keeps commenting on how hot or cute Togawa is. I understand the intent is to highlight the character's physical attraction. However, these remarks are inappropriate coming from a boss to his employee. Also, that last scene where they hug in the break room totally crosses professional boundaries. Old Fashion Cupcake struggles between creating sexy, sensual BL moments and perpetuating problematic tropes.
Episode 3
Episode 3 Summary

Nozue doesn't feel like roleplaying as teenage girls anymore. He realizes that being young or female isn't a prerequisite to happiness. Nozue thanks Togawa for encouraging him and broadening his views. Nozue wants to repay his colleague's kindness and suggests visiting his apartment to do household chores. He prepares a homemade meal, showing an inclination for cooking. Their dinner talk turns to risque topics like porn and masturbation, but Nozoe draws the line sharing too much information.
Both leads had an enjoyable time at dinner. After returning home, Nozue messages Togawa to plan for their next meal. However, Togawa hasn't replied back to the invitation. Nozue becomes increasingly agitated, made worse because he feels under the weather. He starts avoiding his colleague around work. Nozue attends a team dinner but leaves early due to feeling physically unwell. Togawa follows him and ensures he returns home safely.
Boundaries

Togawa prepares medicine and puts Nozue to rest. He then confronts his colleague about the evasive behaviour. Nozue admits he's worried about overstepping personal boundaries and getting too involved in his subordinate's personal life. Togawa insists he doesn't feel bothered and sees Nozue as a special person in his life. The two characters also clarify their misunderstanding over the text message. Nozue was logged into the wrong account, so he didn't see the many replies that Togawa sent him.
The final scene of the episode is a disturbing sequence. Togawa sneaks into Nozue's apartment in the middle of the night. As Nozue sleeps soundly in bed, Togawa plants a soft kiss on his colleague's neck, showing they've indeed crossed boundaries.
Episode 3 Review

I secretly love all the dirty double entendres that Old Fashion Cupcake sneaks into the dialogue. "Pay me with your body." and "How about I come over Sunday to see your jiang jiang?" are statements deliberately crafted to provoke a reaction from the viewers. Between the innuendos and overt chats about jacking off, this series has an edgier tone than many wholesome Japanese BL dramas. It targets a more mature audience than similar series like Cherry Magic or My Love Mix-Up.
With that said, Old Fashion Cupcake also balances its raunchy exchanges with adorable moments. I love various tiny throwaway jokes, like how Nozue mixes up the camera and video functions on his phone. Or how Togawa deliberately shrinks himself when Nozue said he was getting in the way of his cooking. These minor details may not be significant to the plot, but they add to the quirkiness and enrich the characterizations.
Oh my god, what's up with that creepy last scene of Togawa sneaking into Nozue's bedroom!? At first, I thought this was a dream sequence, but it seems to be part of reality. Either way, Old Fashion Cupcake overdoes it with this moment, taking the romance from sexy seduction to stalker behaviour. With that said, I kinda like the danger in a dark, twisted way. It shows Togawa losing control in a downward spiral as his infatuation becomes disturbing.
Episode 4
Episode 4 Summary

Kirishima invites Togawa and Nozue to a couple's mixer. Nozue complains about attending these social functions, but she snaps back at him. Although the older man may be comfortable with his bachelor's lifestyle, Kirishima believes Togawa wants to find a life partner. Nozue feels guilty that he may hold back his single colleague from settling down with a girlfriend. Even though Togawa doesn't want to attend the mixer, Nozue encourages him to go together.
Unsurprisingly, Nozue and Togawa are popular with female acquaintances at the event. Nozue gets along with one of the women, who compliments him on his youthful looks. Feeling jealous, Togawa drowns himself in alcohol and becomes intoxicated. After Nozue brings his drunken colleague home, he decides to stay the night on the sofa. Togawa is embarrassed by his unruly behaviour when he wakes up the following day.
Nozue & Togawa kiss

The two colleagues chat casually about exercising. Nozue wants to get in shape, and Togawa helps him with a stretching exercise on the bed. However, they become self-conscious about the intimate positioning. Their conversation topic turns to Togawa's hobbies. He plays many sports and enjoys outdoor activities. A flashback shows that Nozue encouraged his subordinate to live more outside work, inspiring him to take on these new activities. Togawa thanks Nozue for teaching many valuable lessons about life.
Nozue also becomes sentimental, stating that Togawa makes him glad to be alive. However, he feels self-conscious again and hurries out of the apartment. Togawa stops him by initiating a passionate kiss. When Nozue doesn't reciprocate, Togawa begins crying. He confesses his love and admits to seducing his colleague after harbouring a secret attraction for a long time. Togawa is devastated that he revealed his feelings through this terrible kiss. Nozue starts to reply, but Togawa doesn't want to hear his rejection. The episode ends with his character sobbing in anguish.
Episode 4 Review

WOW!!! That kissing scene is an incredibly riveting BL moment! First of all, the buildup to the kiss is excellent. It teases the viewers through physical seduction, emotional tension, and sentimental bonding. Afterwards, the passion explodes in a climactic kiss between the leads. Oh my god, I almost screamed when Nozue bit Togawa's finger, and I'm pretty sure all the fans were screaming in unison with me. That imagery is pure BL bait! 😝
What makes this kiss memorable is Togawa's heartbreaking reaction afterwards. Just when the viewers are exhilarated over the passion, the drama immediately follows up with devastating angst. I was caught off-guard by Togawa's tears, not expecting him to react this way in the aftermath. His distress felt so raw and urgent. I could sense his confusion, anxiety, fear, and trauma over destroying a cherished relationship. Everything came together perfectly, from the poignant writing to the phenomenal acting. This masterful symphony of emotions is the best moment of the series.
When Togawa described his same-sex attraction as common sense, that statement resonated with me powerfully. Wow, what an eloquent way to summarize the gay experience. The rest of his speech is just as impactful. "I've been seducing you with everything I have, although you never had a clue." Oh my god, I love how epic this line sounds. I can feel the intensity reverberating with every word!

Did you notice how messy Togawa's bedroom is? In the last episode, he insisted on tidying the apartment first before letting Nozue enter it. Nozue even complimented him on his neatness and organization. Yet, we now see his room in total disarray, revealing Togawa lives like a slob when he isn't trying to impress a guy. Seeing the chaos of his living arrangement makes his character relatable. Togawa's messiness helps him seem less perfect and more honest.
My favourite character quirk is whenever Togawa stuffs his mouth with food. He just wolves down everything and starts chomping with both cheeks bulging. It's a really cute and consistent detail throughout the series. I laughed when somebody said he looked like a hamster, because the resemblance is spot-on. 🐹
Episode 5
Episode 5 Summary

After the kiss, Togawa cries regretfully and wants their relationship to go back to regular coworkers. Nozue leaves the apartment, shocked and speechless. The two men react awkwardly to each other in the office. Togawa avoids him, keeping their interactions as brief and professional as possible. Although Nozue tries inviting his colleague to lunch, Togawa refuses him on purpose.
Kirishima recruits Nozue for another work promotion. This time, he will lead a new digital department in another building. To her surprise, Nozue is considering the job offer. Rumours of his transfer spread during an office party. Togawa asks for confirmation and reacts indifferently, trying his best to hide his disappointment. Nozue also responds apathetically, and the two men part ways in different directions.
Suddenly, Togawa returns and runs after him. He hands over an umbrella because it might rain later tonight. Nozue is touched by this gesture. He recalls all the times when Togawa prepared a second umbrella for him on rainy days. This kind, thoughtful, and considerate man was always there for him. The umbrella is a token of Togawa's love for him, except Nozue hadn't noticed until now.
Happy ending

Old Fashion Cupcake has a happy ending where Nozue finally acknowledges his attraction for Togawa. He runs after Togawa and confesses his love. However, the younger man doesn't believe him and thinks it's said out of pity. Nozue elaborates that he was scared earlier, feeling insecure about his age being a burden to their relationship. However, he has renewed confidence and wants to be a part of Togawa's life.
The two almost share a kiss in the dark alleyway, but a sudden noise startles them and makes them laugh. Togawa reaffirms his love for Nozue, stating that their age difference or same gender doesn't matter.
The episode ends with Nozue accepting the job offer in another department. That means he is no longer Togawa's boss as they start to date. The final scene shows the couple eating at a desert parlour, chatting happily about work and upcoming meal plans. The last shot shows Togawa happily feeding a piece of cake to his boyfriend.
Episode 5 Review

I love Togawa's crying scene at the beginning. He literally has snot coming out of his nose, which adds to the authenticity of his performance. Also, it's alarming to see this strapping stud reduced to a snivelling mess. He looks so helpless, vulnerable, and remorseful. I can't believe Nozue has the heart to just get up and leave without consoling him.
While this finale is decent, it lacks exciting adrenaline. The conflict is typical for a BL drama, and the events play out in a predictable trajectory. Maybe the last episode set my expectations too high, but I thought Old Fashion Cupcake would pack the ending with poignant emotions and memorable interactions. We don't even get another kiss between the leads. Not every finale needs a grand display of affection, but it would neutralize the traumatizing kiss previously. Overall, the ending is pleasant, albeit it might not be the show-stopper as expected.
I like that Nozue isn't Togawa's boss anymore before they start dating. Their previous power dynamic is iffy, even though Nozue only held a middle-management job and didn't influence Togawa's career much. Still, I prefer this arrangement where they work in separate divisions with no conflict of interest. It just makes their romance less messy, IMO.
Ending explained

Thematically, I love Nozue's character growth between the beginning and this ending. He started in a stagnant rut, limited by insecurities and afraid to exit his comfort zone. In this conclusion, he has made many dynamic changes to his monotonous routine. Nozue pursues a new relationship with a younger man, cherishing their bond instead of noticing an age disparity. He also challenges a job opportunity in the digital sector, a sign of him adapting his old-fashioned ways to the modern era.
Best of all, Nozue views himself confidently. He doesn't act like a cynical old man wallowing in his regrets. Instead, his character seems motivated, happier, and more adventurous. As his character approaches his 40s, Nozue realizes these are his golden years. His prospects appear more exciting than ever, ready to start new chapters of life.
Old Fashion Cupcake OST
Old Fashion Cupcake Information
Links