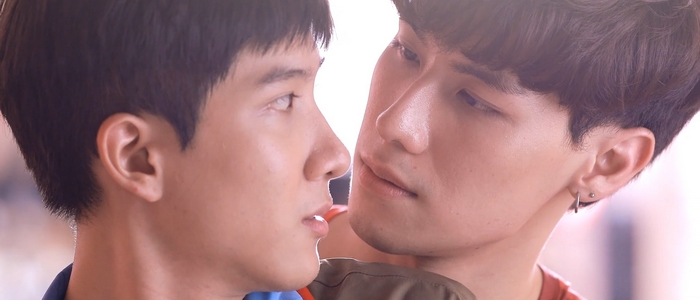 Tonhon Chonlatee is a Thai BL drama about the brotherly love and affection between two childhood friends. One of them is staunchly straight, while the other has been pining after his friend since they were kids. However, the line between their friendship and a potential romance is blurred when the two friends reconnect.
Tonhon Chonlatee relies on lots of silly and surreal humour to energize a typical BL love story. With an enthusiastic cast, this series delivers a good mix of lighthearted comedy and sentimental drama. Despite some glaring flaws in the narrative, it's still a fun, goofy, and charming series.
Tonhon Chonlatee Summary
What is the darma called?
ต้นหนชลธี
Where was the series made?
Thailand
When was the drama released?
2020
How long is Tonhon Chonlatee?
Around 8 hours
How would you describe the series?
Happy and funny
How many episodes are in Tonhon Chonlatee?
10 episodes
How long is each episode?
Around 45 minutes
Plot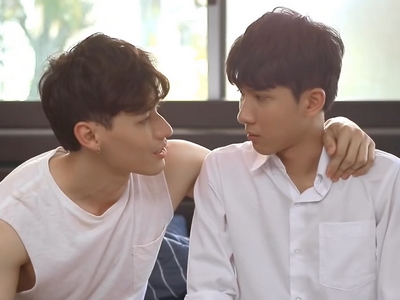 Chonlatee and Tonhon are childhood friends who used to live next door to each other. Years ago, Tonhon moved away with his family, halting a close friendship between the two boys. Over the years, Chonlatee remained quite smitten with Tonhon, secretly pining after him through social media updates. However, he understands this is a one-sided puppy love that will never be reciprocated, since Tonhon is straight and has a girlfriend.
One day, Tonhon visits his old neighbourhood, where he reconnects with Chonlatee. The two childhood friends quickly become close again, but Chonlatee is unsettled by exactly how close they have gotten with each other. The two of them eat from the same bowl of food, they sleep in the same bed together, and Tonhon constantly wants to spend time with him. However, Tonhon has also made it perfectly clear that he only sees Chonlatee as a "brother", and he's quite vocal about his distaste over two men being together.
Chonlatee is a first-year student attending the same university as Tonhon. Eager to help his "brother" adapt to the new school life, Tonhon invites him to live in the same rental house as him and his roommates. He even made sure that Chonlatee sleeps in the same room and the same bed as him. Unbeknownst to Tonhon, his roommates Ni and Ai are actually a couple and they have been hiding their relationship from him for years. Essentially, Tonhon has no idea that he's living with three gay men and just sees them as his "bros".
Living with Tonhon leaves Chonlatee with many conflicting emotions. On one hand, he feels happy and hopeful about getting closer to his crush, both physically and emotionally. On the other hand, he feels confused and heartbroken by all of Tonhon's mixed signals. It's up to Chonlatee to figure out whether a romance between them is at all possible, or risk losing his friendship with the one he loves.
Tonhon Chonlatee Trailer
Tonhon Chonlatee Cast
Characters
Chonlatee
Khaotung Thanawat Rattanakitpaisarn (ธนวัฒน์ รัตนกิจไพศาล)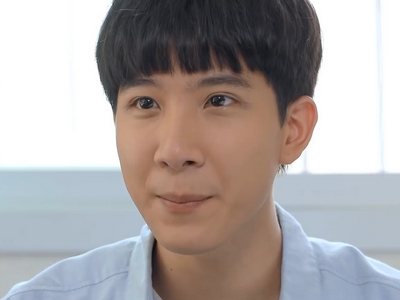 Chonlatee is a first-year university student studying in the food sciences department. He is secretly in love with his childhood friend Tonhon. Chonlatee makes friends easily with his sweet and docile personality. He's quite popular with the other male students on campus, earning himself quite a few suitors, but Chonlatee only ever has eyes for Tonhon.
Khaotung Thanawat Ratanakitpaisan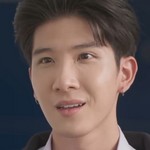 Khaotung Thanawat Ratanakitpaisan (ข้าวตัง ธนวัฒน์ รัตนกิจไพศาล) is a Thai actor. He is born on October 13, 1998. His first BL project is the 2018 drama, 'Cause You're My Boy. He starred in the dramas, Tonhon Chonlatee (2021) and The Eclipse (2022). Khao also had supporting roles in 2gether (2020), A Tale of Thousand Stars (2021), and 55:15 Never Too Late (2021).
Tonhon
Pod Suphakorn Sriphothong (ศุภกร ศรีโพธิ์ทอง)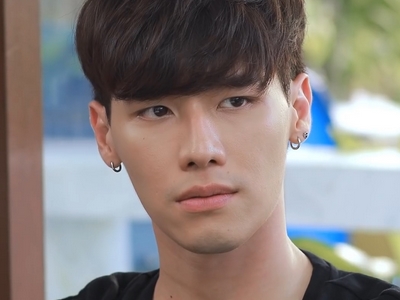 Tonhon is a university student studying in the engineering department. He recently broke up with his girlfriend Amp and got reacquainted with his childhood friend Chonlatee. Tonhon is a hypermacho dude all about proving his masculinity. He has a picture of an anchor tattooed on his chest.
Pod Suphakorn Sriphothong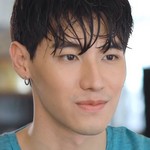 Pod Suphakorn Sriphothong (ศุภกร ศรีโพธิ์ทอง) is a Thai actor. He is born on October 23, 1993. His first BL project is the 2019 drama, Dark Blue Kiss. He starred in the 2020 series, Tonhon Chonlatee.
Ni
Mike Chinnarat Siriphongchawalit (ชินรัฐ สิริพงษ์ชวลิต)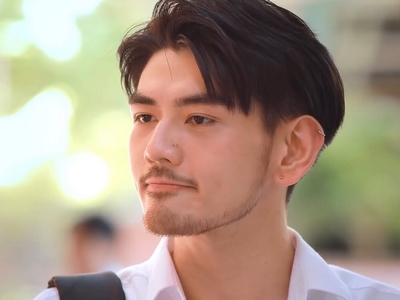 Ni is Tonhon's roommate and Chonhon's senior classmate in the same university department. He is also secretly dating Ai unbeknownst to his roomates. Ni is playful, a little goofy, and you'll always see him with an animated expression on his face. He's also a bit of a flirt, which often earns him the ire of his boyfriend Ai.
Mike Chinnarat Siriphongchawalit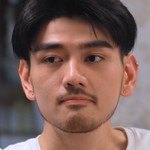 Mike Chinnarat Siriphongchawalit (ชินรัฐ สิริพงษ์ชวลิต) is a Thai actor. He is born on November 28, 1993. His first BL project is the 2018 drama, Our Skyy. He had supporting roles in Theory of Love (2019), 2gether (2020), Tonhon Chonlatee (2020), and Sky in Your Heart (2022).
Ai
Toptap Jirakit Kuariyakul (จิรกิตติ์ คูอาริยะกุล)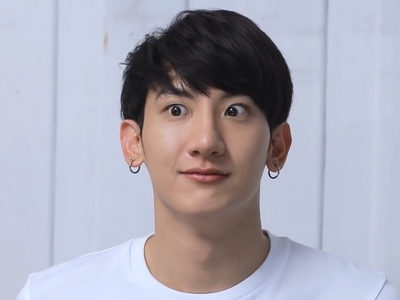 Ai is Tonhon's roommate and classmate in the same university department. He has been dating Ni for a couple of years, but the two of them have concealed this relationship from Tonhon in fear of his reaction. Ai is calm, pragmatic, and the more sensible half of the couple. He gets a little jealous with Ni around other guys, but seems to know his flirting is harmless.
Toptap Jirakit Kuariyakul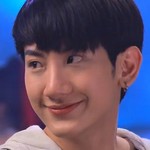 Toptap Jirakit Kuariyakul (จิรกิตติ์ คูอาริยะกุล) is a Thai actor. He is born on May 1, 1994. His first BL project is the 2014 drama, Love Sick. He also appeared in the 2015 sequel, Love Sick 2. Toptap had supporting roles in Water Boyy (2017), 2gether (2020), and Tonhon Chonlatee (2020).
Supporting Cast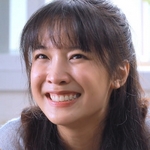 Miriam
Jan Ployshompoo Supasap (พลอยชมพู ศุภทรัพย์)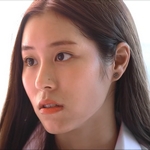 Pang
Ciize Apichaya Saejung (อภิชญา แซ่จัง)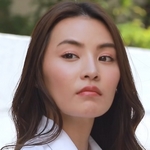 Amp
Kapook Phatchara Thabthong (พัชรา ทับทอง)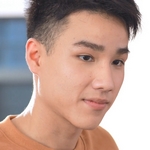 Na
Neo Trai Nimtawat (ตรัย นิ่มทวัฒน์)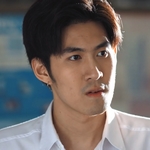 Nueng
Gunsmile Chanagun Arpornsutinan (ชนกันต์ อาพรสุทธินันธ์)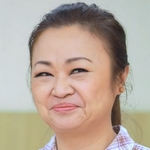 Nam
Jennifer Kim (เจนนิเฟอร์ คิ้ม)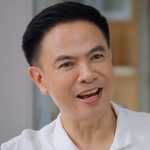 Chareon
Moo Dilok Thongwattana (ดิลก ทองวัฒนา)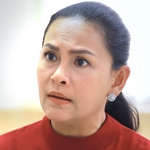 Ampond
Ngek Kalaya Lerdkasemsap (กัลยา เลิศเกษมทรัพย์)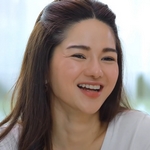 Baipai
Gwang Wanpiya Oamsinnoppakul (วรรณปิยะ ออมสินนพกุล)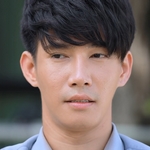 Itt
Guy Sivakorn Lertchuchot (ศิวกร เลิศชูโชติ)
Cast highlights
The Tonhon Chonlatee cast is full of seasoned veterans that you may have noticed from other Thai BL series in the past. Most notably, Khaotung, Mike, Toptap, Gunsmile & Guy all appeared in 2020's 2gether together (try saying that really fast).
Chonlatee's actor (Khaotung) starred in the 2022 BL series, The Eclipse. He also had a supporting role in A Tale of Thousand Stars (2021). His costars Podd appeared in Dark Blue Kiss (2019), while Mike had a supporting role in Theory of Love (2019).
The actor playing Na (Neo) has a more prominent BL role in the 2021 Thai BL comedy Fish Upon the Sky. Neo gets to flex more of his comedic ability in that series. He also appears in the 2022 series Vice Versa in a supporting role.
Ai and Ni's backstory are explored in the 2022 BL drama Ai Long Nhai. It is the unofficial prequel of Tonhon Chonlatee. The prequel contains the same characters, although different actors portray the roles. You don't have to watch Ai Long Nhai to understand Tonhon Cholantee, and vice versa.
Tonhon Chonlatee Review
Review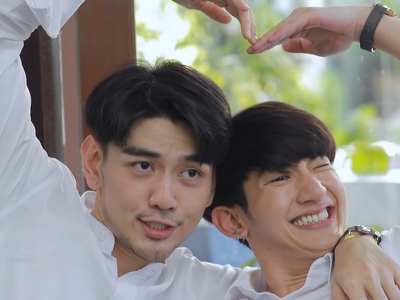 I watched all of Tonhon Chonlatee without reading a single review, social media post, or online discussion thread. I love going into a BL series completely "blind", which means not getting spoiled and not being influenced by anyone's opinions.
Of course, this experience can also be unsettling, like returning to civilization after being stranded on an island for so long. I go online and get bamboozled from finding out how far off my opinion is with the general public, which is what happened with Tonhon Chonlatee.
I really liked Tonhon Chonlatee upon finishing the series. As the slew of negative reviews on MyDramaList would indicate, not everyone agrees. I get where these reviewers are coming from, and they made some valid points that I agree with. The storylines are sloppy, the character development is painfully shallow, and the sensitive topics are handled problematically. This drama has some definite flaws that I forced myself to overlook, or else I wouldn't be able to enjoy it as much.
Of course, the reasons I love Tonhon Chonlatee are pretty obvious. There's nothing I love more than a tortured love story about falling in love with your straight best friend. I eat this trope up like butter and it's the highlight of the BL genre for me. In the same way people enjoy guessing who the killer is in murder mysteries, I enjoy speculating whether the straight guy is actually straight and if he will end up with his friend at some point in the series. 🧐 Throw in some zany humour with a couple of fun energetic characters, and Tonhon Chonlatee is basically like the recipe of a BL drama that I'm bound to enjoy.
I'm being defiant and I'll give Tonhon Chonlatee a high grade to offset all the overwhelmingly negative reviews on MDL. Hopefully, this favourable score will make this series more appealing to those who got scared off from watching the show due to the other reviews.
Tonhon Chonlatee is not without its obvious shortcomings, but I liked it nonetheless. This is a silly and stupidly endearing BL drama that just had the right amounts of laughter, drama, and romance for me.
Story
OK story

The stories in Tonhon Chonlatee are often ridiculous and over-the-top. The characters find themselves in surreal situations that aren't realistic at all, and you just have to go along with the wacky hijinks of the day. The show knows all the BL tropes inside and out, and it pushes the conditions to the extreme to maximize the comedic value.
If you're looking for a realistic BL drama, you won't find it here. If you don't mind a lot of zany humour, then Tonhon Chonlatee might resonate with you. The first scene in the first episode is a great example of this. Watch it and your first impression of that scene will probably let you know if you'll ~like~ this drama.
Although Tonhon Chonlatee might be silly verging on stupid, it can also be quite cheeky and clever. Sometimes, I'd make some kind of snarky comment to myself about a ridiculous storyline that is happening, and then moments later the drama would make the exact same comment.
This is a fun, lighthearted series that doesn't always take itself too seriously. It has serious moments as well, but most of the time it likes to make you laugh and create a lot of good trouble.
Plot holes

Admittedly, the story in Tonhon Chonlatee is full of holes and it will fall apart if I scrutinize anything too closely. I definitely remembered a couple of storylines that didn't feel coherent (WHO LEAKED TONHON'S PICTURES???). A few other plots made me roll my eyes or simply dragged on for too long.
Anything to do with Ton's ex-girlfriend Amp was particularly annoying. I know this drama needed a villain, but she was really too one-dimensional as a scorned woman on the warpath. Your boyfriend didn't want you from Episode 1, and she's still pestering him in Episode 10. Have some self-respect and let him go, honey~
Sentimental moments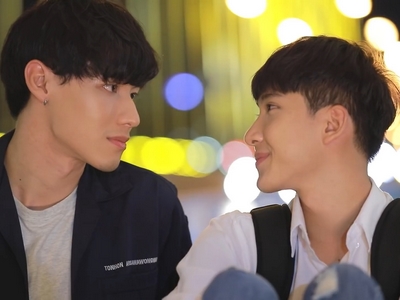 But then, there are also other storylines that Tonhon Chonlatee handles surprisingly well. Some of the plots had a nice sentiment behind them (note: not all of them) and the characters would sometimes dispense a piece of wise advice about life that would resonate with me.
This drama touches on themes about tolerance, compromise, friendship, staying true to yourself, and moving on from heartbreak. Although Tonhon Chonlatee is frequently silly, there are moments of heartfelt brilliance in scenes between lovers, family, and friends.
Romance
Tonhon and Chonlatee

Let me start by saying that I like Tonhon and Chonlatee as a couple, but deep down I know their relationship is unhealthy and problematic. 💔
The big issue here is Tonhon, who's a really tricky character with lots of negative qualities. He's jealous, possessive, manipulative, aggressive, closeted, self-loathing, self-serving, and downright selfish at times. This makes Tonhon sound like a really awful person, doesn't it? In his defense, a lot of his unlikable side comes from his repressed sexuality, although that can't excuse all of his behaviour during the series.
Tonhon's brother

I write about Tonhon with the knowledge that he had romantic feelings for Chonlatee, but still put up a pretense that he only saw him as a "brother". (Oh boy, if only I got a dollar for every time Tonhon used the B-word, I'd be rich by now.) He really led on Chonlatee early in the series, getting intimate with him on purpose, but also letting him think it's ~all in his head-. He deliberately gave mixed signals, causing a lot of confusion and heartbreak for poor Chonlatee.
Can we talk about how messed up it is that Tonhon took Chonlatee to sleep with a call girl, knowing that his friend is gay and madly in love with him? Tonhon was also guilty of making homophobic comments, which we now know are just calculating attempts to keep up his masculine persona. His homophobia was fuelled by self-loathing, and it created such an atmosphere of fear that even Ai and Ni were forced to hide who they are around him.
And then there's the rage, the jealousy, and the overprotective possessiveness. I'm sorry, but why is Tonhon allowed to dictate who Chonlatee can and cannot meet in his life!? If Chon wants to hook up with Na, Nueng, or any other suitors, then Ton needs to stop being a controlling freak and butt out of it. Sometimes, Tonhon treats Chonlatee like a piece of his property, which is bad enough if they were a couple, but they aren't even dating and he's already this possessive of him!
Childhood friends

Despite all of the problematic elements in their relationship, I still kinda ship Tonhon and Chonlatee together. 🙈 What can I say, the heart wants what the heart wants. Like Chonlatee, I am obsessed with the childhood friends trope found so commonly in BL love stories. This trope is too powerful and it made me root for them, regardless of how bad Tonhon might be.
And they do make a cute couple. Once Tonhon finally puts down all his baggage and bravado, we see a sweet and sensitive guy who is devoted to making Chonlatee happy. He showers him with kisses, he makes handicraft gifts, he even feeds him breakfast in front of his cooing friends. This version of Tonhon is like the total dream boyfriend material.
If only Tonhon showed this side of himself from the beginning, we would've avoided a lot of unnecessary agony and devastating heartbreak.
Ni and Ai

I liked Ni and Ai as a couple. It's refreshing to see a normal relationship between two boyfriends, who enjoyed each other's company, and they stayed together with virtually no drama or conflict between them.
I wished these two were given more substantial content, because their only storylines were hiding the relationship from Tonhon and forming a friendship with Miriam. In both stories, the other character was the focus. Most of the time, the two of them felt like they were just orbiting around other people's storylines, while having very little to do on their own. (This problem also happened to Chonlatee's friend Peng.)
It sucks because I really liked Ni's actor and character, and would've loved to see him be utilized more. Still, Ni and Ai worked well as background characters, providing some lighthearted comedy and sensible advice whenever the moment needed it.
Ni and Ai Kiss

One thing that stood out to me was how Ni and Ai never kissed on screen. They are very affectionate and tactile with each other, but we just never see them kiss on screen. Every time they'd share a smooch, the camera would cut away deliberately.
I'm not super bothered by this, but it's just a little strange that we see Tonhon and Chonlatee kissing, as well as Tonhon and Amp kissing, but we can't even have one peck on the lips from the healthiest relationship on the show. What gives? Then again, I didn't need to see a kiss to prove that Ni and Ai love each other. Their intimacy is pretty evident from all their interactions in every scene.
Chonlatee and Na

Na was such a weirdly written character. He made a terrible first impression in his character's introduction. Then, he randomly started hanging around Chonlatee and Peng, even though it's obvious that neither of them liked this arrogant weirdo very much. From time to time, Na would try to flirt with Chonlatee, who would immediately reject him, followed by an awkward atmosphere between them. I had no idea what they were doing with Na's character for most of the series.
In Episode 7, they started to redeem Na's character, giving him a hilarious Mother Teresa moment where he donated food to a needy child in the streets. The scene was very over-the-top, but it did work at rehabilitating his character. At least Chonlatee now seemed to believe Na was a Good Person.
Then, Na was involved in some bizarre scheme, where he was asked to flirt with Chonlatee to make Tonhon jealous. Oddly, everyone goes along with this stupid plan, including Na himself. He played a big part in making Tonhon confront his feelings and even ended up confessing, effectively stealing him from Na.
Congratulations, you just played yourself?
Na's rejection

Realistically, Na would have been good for Chonlatee, a devoted rich boyfriend without any baggage, even if he was a little weird. Of course, Na never stood a chance in winning over Chon. Let's be real, Tonhon and Chonlatee had a decade of history together, whereas Na barely knew him for weeks.
It's ridiculous when Na acted so ~heartbroken~ over losing Chonlatee to Tonhon, when he was never even a viable romance candidate. Like, Chonlatee barely tolerated you most of the time. Even if Tonhon wasn't in the picture, what made you think he wants to be with Na?
In the end, Na was just too poorly written to ever gain traction as a character or a potential love interest. He failed, quite miserably, in coming between Tonhon and Chonlatee.
Acting
OK acting

I thought the acting was just OK, but a little shaky especially during the emotional scenes. Chonlater's actor (Khaotung) is as cute as a button, and he nails the scenes that need him to be happy or adorable. However, I don't like watching him when he cries. His crying scenes (and there were many) felt strained, like he was trying too hard to convey that he's really, really sad.
Tonhon's actor (Podd) is fine, but not particularly outstanding in this complex role. He does his best to add dimension to an unlikable character, with some success. The actor does look really good on screen though. Tall, muscular, and handsome, he has an undeniable presence in his scenes.
Comedic timing

What I did like is the amount of energy and enthusiasm that the cast brought, particularly the supporting characters. The actors playing Na, Miriam, and Chonlatee's mom stood out the most with stellar comedic timing. Na's actor (Mike) is a great scene stealer, and he has a goofy facial expression for every occasion. Whenever he's in a scene, I always look at him first to see how he'd react.
Miriam is also fun and lively, adding a burst of exuberant energy when she delivers her sassy lines. And Chon's mom is just delightful, particularly with her memorable performance in the last episode.
Best Character
Miriam

The lovely Miriam was introduced to us in Episode 2, as a call girl who worked at the brothel that the main characters visited. Since then, Miriam goes on quite the wild journey. She transforms from call girl to professional beard to a rich surrogate mother for a gay couple. How does one's life end up in the the same trajectory as Miriam? Should I be happy or concerned for her?
Anyway, Miriam is a really fun character with a vibrant personality. She's sassy, scrappy, and super sympathetic. She also gets to deliver some of the best lines in Tonhon Chonlatee, including the one about "dominant women make me feel as giddy as BL!" (me too, Miriam~ 😂) I love the weird little friendship she had with Ai and Ni. This trio is unconventional for sure, like some kind of Three's Company between two gay men and their professional beard, and they share a zesty energy in all their scenes together.
At the end of Tonhon Chonlatee, Miriam is living her best life, with money, a new house, a baby in the oven, and a harem of handsome gay men who are obsessed with her. Of course she's the best character in this drama, I practically want to be her.
Skin & Nudity
Lots of shirtless scenes

Oh my god, Tonhon gets shirtless so many times throughout the series. He's shirtless at the gym, he's shirtless in the bedroom, he's shirtless here, there, and everywhere.
I feel like Michelle Visage needs to come in and tell Tonhon to stop relying on that body, because the amount of times we see his bare torso is A LOT. The showrunners clearly knows they cast a hot actor with a ripped bod, and they aren't shy about displaying him shirtless in every scene and every episode.
Technically, he even goes fully nude at one point, but that scene did get censored. Let's just say you'll be very familiar with every inch of Tonhon's body by the end of the series.
Tonhon shirtless

One trivial moment that had me HOWLING was when Tonhon took off his shirt in front of Chonlatee's mom. I guess when you're as hot as Tonhon, you have no decorum and think you can just strip off wherever you want. Chonlatee's mom was trying so hard not to look in this scene, but you can tell she doesn't know where to place her gaze and not act like a pervert. There was so much second-hand embarrassment in that scene and it made me cackle inappropriately.
Triggers
Homophobia & self-loathing

Oomph. I must address the problematic elements of the show, which include explicit homophobia, gay bashing, sexual harassment, and a rape attempt, with some toxic masculinity, self-loathing, and issues with consent thrown in for good measure. These are not the pretty parts of Tonhon Chonlatee and there's no defending them.
All of these elements were condemned by the drama of course, but they still made for uncomfortable viewing. I understand the need to portray real-life issues in media, but these topics need to be portrayed sensitively and responsibly. This is not where Tonhon Chonlatee excels in.
Rape attempt

The truth is that the Tonhon Chonlatee could've told the same story without including Nueng's rape attempt, the assault on the random gay couple, or the sexual harassment incident in the first episode. Even the homophobia from Amp or Tonhon's dad (or Tonhon himself 🙈) could have been downplayed to a degree.
Instead, Tonhon Chonlatee amped up these elements because they think it will cause artificial drama and conflict. Unfortunately, these triggering plots are the low points of the series for me.
Highlights
The comedy

Admittedly, a lot of the comedy in Tonhon Chonlatee is very low-brow, but it works for the drama and it works for me. I must admit that I laughed more than a few times at some of the ridiculous scenes and scenarios. It's silly, it's dumb, and it's funny.
My favourite scene in Tonhon Chonlatee might be the workout scene in Episode 4, which was like a plot ripped straight out of some gay pornography. The entire segment had me blushing and giggling and possibly a little aroused, which are all great responses when watching a BL drama.
Opening scene

I also really liked the opening scene in Episode 1, which was so ridiculous in its setup that it felt hilarious to me. Imagine knowing nothing about Tonhon Chonlatee, and then you watch the first scene with the over-the-top costumes, the pornographic dialogue, and there were even characters flying in midair.
Really, what's not to love about this awesome introduction? I knew, just from this scene alone, that I would vibe with Tonhon Chonlatee.
Feedback
The villains

Amp and Nueng were really despicable characters with too much screentime and too little development. For villains, they were really one-dimensional. They had such unhealthy obsessions with Tonhon and Chonlatee respectively. I know they introduced some necessary conflict onto the show to drive certain plots, but it just wasn't particularly compelling to watch.
Amp's schtick got tiring after a few episodes, but she just kept going on and on about winning back her ex-boyfriend, who clearly doesn't want anything to do with her. She was boring, and the later episodes suffered in quality if they had too much Amp in it.
At least she got her comeuppance in the end, but Nueng is practically a rapist walking freely around campus scot-free. While his character's actions were condemned and he kinda faded into oblivion, it's infuriating that justice was not served. Brock Turner his ass, please!!!
Ending
Tonhon vs. Chonlatee

The last episode of Tonhon Chonlatee was full of drama and it kept me entertained from start to finish. I was touched by how persistent Ton was in winning back Chon. Imagine having a guy kneel all day in your backyard just to win you over, that's some hardcore sincerity right there. For most of the series, it was the other way around with Chonlatee always pining after his unrequited love, so I enjoy seeing the power shift and Tonhon is now on the offensive.
I also like that Chonlatee took a very principled stand about cheating. His reaction might seem overboard, but it's nice seeing this firmness from his character. It shows that he has a backbone and he's not going to be a pushover in this relationship, especially with someone as domineering as Tonhon. Part of me also agreed with his sentiment that Tonhon only kissed Amp because of his ego. It only took days for him to break his promise to Chonlatee, all because he wanted to show off in front of his friends. I'd be pissed off too.
Tonhon's confession

The ending answered one big question that I always had, which was whether Tonhon had feelings for Chonlatee all along. A lot of the drama early in the series hinges on all the mixed signals that Tonhon gave off, and it was never clear whether he unconsciously had feelings for Chonlatee or he intentionally hid his feelings from him. It was good to get confirmation that yes, Tonhon knew what he was doing but just didn't want to be honest with his feelings.
Of course, his admission opened a whole other can of worms, painting Tonhon in a really bad light when you think about it. He wasn't confused about his sexuality, he was just being cowardly. He toyed with Chonlatee's emotions and hurt him a lot during the series, just because he didn't want to come to terms with his sexuality. However, I also understand that everyone has a unique ~journey~ to self-enlightenment and the important thing is that he loves Chonlatee now, in the present and in this moment.
Tonhon's tattoo

The whole bit about Tonhon's tattoo was a nice way to wrap up this storyline. To be honest, I never liked the tattoo and thought it distracted from his physique, but the sentiment behind it was kinda sweet. Honestly, his story about why he got the tattoo sounded like total bullshit, like he improvised some grandiose explanation because he just wanted to Chonlatee to forgive him. It worked though, and Chon finally forgave him after his sickeningly sweet story, so who am I to judge?
By the way, did anyone notice how quickly Chonlatee forgave Tonhon as soon as he took off his shirt? It wasn't actually the story about the tattoo that won him over, but just the sight of his boyfriend's ripped body reminded him of "oh yeah, I get to go home to this." Okay, I kid, I kid. 😂
Tonhon's father

Throughout the series, I was looking forward to the fallout from Tonhon's family after they discovered his sexuality. I know this type of conflict can be very uncomfortable to watch, and I might be sick in the head to always enjoy the ensuing drama. When Tonhon's dad finally found out about his son's gay relationship, imagine me slamming the desk in excitement and exclaiming: "Here we go! Action!"
Unlike Amp and Nueng, Tonhon Chonlatee did a better job at fleshing out Tonhon's father as a character. He's still an antagonistic caricature with his outdated views on family heirdom, but at least he felt authentic. I can imagine a character like Chaeron existing, and there must be some traditional Asian parents with the same views as him. He's the product of an older, more conservative generation with a different set of values.
This is not to say his beliefs are acceptable, but that I can understand the discrepancy between his perspective and our perspective.
Chonlatee's mom

With that said, I totally loved the moment when Chonlatee's mom confronted Tonhon's dad, insulting him from head to…limp dick. 🤭 She was ferocious in defending her son, and I loved seeing this fire to her character. CALL. 👏🏻 OUT. 👏🏻 DAT. 👏🏻 HOMOPHOBE. 👏🏻 GURL. 👏🏻 Imagine owning a homophobe so much that you put him in the hospital with the righteousness of your words. WHAT A LEGEND.
It's important to remember that even though parents like Tonhon's dad exist, there are also ones like Chonlatee's mom who understand completely and love their children unconditionally. Hopefully, with time, more parents will evolve to Nam's way of thinking.
It was surprising to find out that Tonhon's parents suspected their son had feelings for Chonlatee, and this was the reason why they moved away. This was a twist in the story that I didn't expect, but only made the love story between Tonhon and Chonlatee seem more epic. Like destiny, you can't keep the ocean and the navigator apart zomg (or whatever Tonhon said).
Surrogate

Finally, the whole surrogate compromise was not the most ideal solution, but for the sake of wrapping up the story, I'll allow it. The moral here is that you can throw money at a homophobic problem and everything will work out just fine.
In the end, Tonhon's dad got his beloved heir, Tonhon got his beloved Chonlatee, and Miriam got her beloved payday, so everyone sorta wins in the end. Except for the baby who only got conceived because his grandfather is an asshole, but at least his family is filthy rich, so yay?
Tonhon Chonlatee Episodes
Episode Guide
Tonhon Chonlatee has a total of 10 episodes. Each episode is around 45 minutes long. This is a lengthy BL drama, and you can finish the entire series in nearly 8 hours. Tonhon Chonlatee started on November 13, 2020 and ended on January 22, 2021.
⭐ Best episode
Episode 10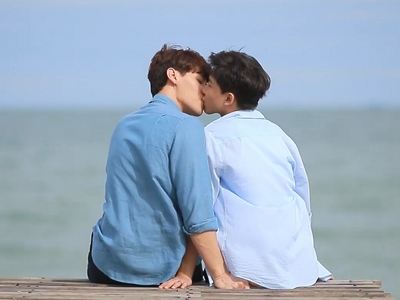 Episode 10 was packed with drama from start to finish. The episode starts with Chonlatee and Tonhon finally making up after last episode's fight. I liked seeing Tonhon fight for Chonlatee, and coming clean about his feelings for Tonhon all along. The rest of the episode was all about the fallout from Tonhon's family finding out about his sexuality, leading to an explosion of emotions. While I didn't love certain choices about the ending, I was entertained from start to finish with enough closure to leave me satisfied.
💕 Most romantic episode
Episode 8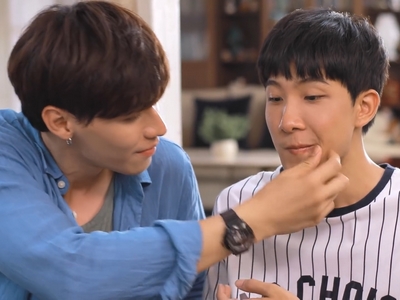 Episode 8 is when Tonhon finally makes his love confession to Chonlatee. They kiss, make love, and become an official couple. In this episode, Tonhon goes full boyfriend mode and gushes over Chonlatee in a way that you never saw him before. There are a bunch of ridiculously sweet scenes between them, including a moment where Tonhon feeds Chonlatee breakfast in front of everyone.
😭 Tearjerker episode
Episode 6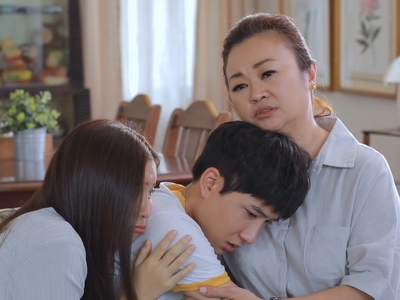 Episode 6 is the emotional climax of the show. In this episode, Tonhon falls asleep next to the bed, and Chonlatee uses this moment to lean in to steal a kiss from him. Tonhon wakes up and acts outraged, angrily storming away even after Chonlatee confesses his love for him. Chonlatee is absolutely devastated, feeling like he ruined their years of friendship with this kiss and love confession. There's nonstop drama and a lot of heartbroken tears from the fallout. 😢
💋 First kiss episode
Episode 6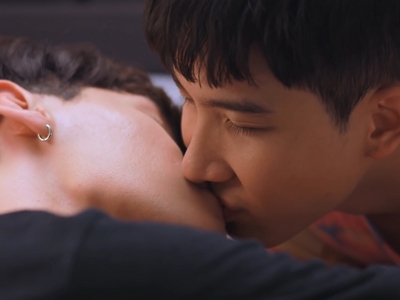 Technically, Tonhon and Chonlatee had their first kiss in Episode 6, but it ends with a lot of tears and drama. When Tonhon finally comes clean about his feelings for Chonlatee in Episode 8, the kiss between them is a lot more romantic. Surprisingly, we don't see Ai and Ni kiss at all. The camera cuts away every time they do.
👨‍❤️‍💋‍👨 Episodes with intimacy
Episode 8, 9 & 10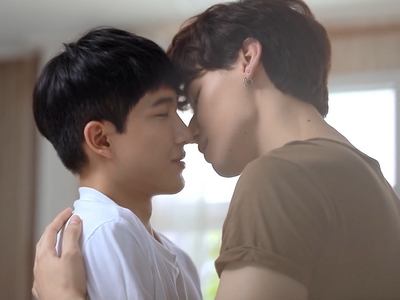 Once Tonhon and Chonlatee get together, they basically ramp up the physical affection and intimacy scenes between. Expects lots of kissing and touching because they can't keep their hands off each other. Even before Ton & Chon became a couple though, they were quite physically intimate. The gym scene in Episode 4 was a highlight, plus all those other episodes where they sleep in the same bed together.
💪🏻 Episodes with skin
Almost every episode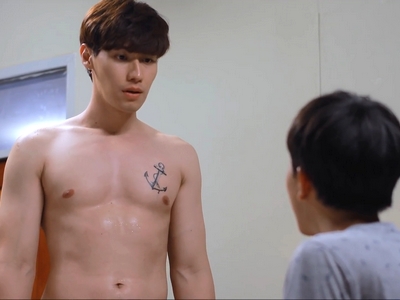 There are ten episodes in Tonhon Chonlatee, and Tonhon gets shirtless in almost every single one of them. It'll be easier to list which ones he stays clothed: Episode 6, Episode 7 & Episode 9. The other characters also show some skin: Ai and Ni in Episode 2, and Chonlatee in Episode 4, Episode 7, and Episode 8.
👨🏻‍🤝‍👨🏻 Episodes as a couple
Episode 8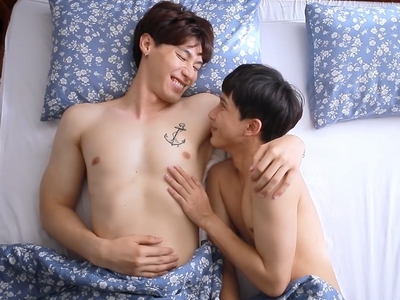 Tonhon and Chonlatee officially become a couple in Episode 8, and Tonhon goes full-on when it comes to coddling his new boyfriend. They break up briefly in Episode 10, but get back together again just in time for the finale.
Tonhon Chonlatee OST
Tonhon Chonlatee Information
Links
GMMTV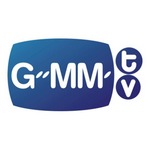 GMMTV is a heavyweight in the BL world. It has produced numerous acclaimed dramas and launched many successful careers over the years. GMMTV is the leader in the Thai BL industry and possibly around the world. Some of its well-known works include SOTUS (2016), Theory of Love (2019), 2gether (2020), A Tale of Thousand Stars (2021), and Bad Buddy (2021), among many others.