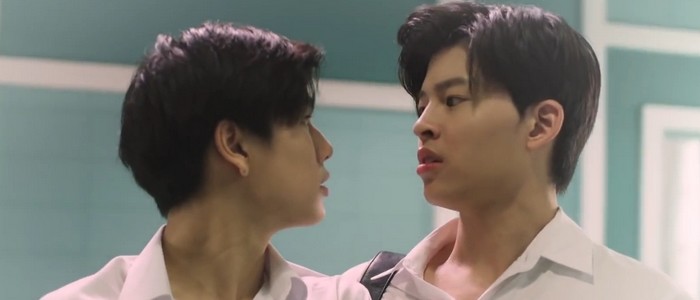 Fish Upon the Sky Summary
What is the drama called?
ปลาบนฟ้า
Where was the series made?
Thailand
When was the drama released?
2021
How long is Fish Upon the Sky?
Around 9 hours
How would you describe the series?
Happy and upbeat
How many episodes are in Fish Upon the Sky?
12 episodes
How long is each episode?
Around 45 minutes
Plot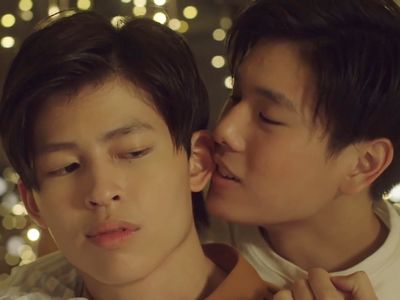 Pi is a second-year university student currently studying to become a dentist. With his thick glasses and metallic braces, the other students make fun of his nerdy appearance, so he doesn't have any friends around school. Pi's only friend is somebody he met online, another university student who goes by the anonymous pseudonym A Guy From Nearby Faculty.
Pi has a secret crush on the handsome and popular Muang Nan, one of the few students to show kindness towards him. However, Pi is annoyed by the close bond between Muang Nan and his best friend Mork, since they are always together. Mork knows about Pi's crush on his friend and constantly teases him about it. Pi sees Mork as a love rival and the two of them don't start off with the best relationship.
Unfortunately, Pi receives hateful comments online after posting a picture of himself with Muang Nan. The cyberbullying prompts him to undergo a makeover, changing his appearance to look more physically desirable. Pi enlists the help of his older brother Duean and his posse of friends to help him transform his look. Without the glasses and braces, Pi feels a lot more confident about himself.
Pi's brother Duean is a goofy fifth-year university student with terrible grades. He has to retake several courses again after flunking in them previously. In one of his classes, he befriends a university freshman named Meen, who can be quite clingy and needy. Nonetheless, Duean and Meen spend lots of time together, developing a bond. Despite their closeness, Duean hasn't told Meen that he is actually a fifth-year student, feeling ashamed that his friend might see him as dumb.
After his makeover, Pi is working up the courage to confess his love for Muang Nan. However, Mork is always getting in his way, pestering him at every opportunity. At first, Pi believes it's because Mork also has feelings for Muang Nan. However, the truth is that Mork secretly likes Pi and craves his attention. Even though Pi has his heart set on getting together with Muang Nan, Pi is determined to win over his crush.
Fish Upon the Sky Trailer
Fish Upon the Sky Cast
Characters
Pi
Phuwin Tangsakyuen (ภูวินทร์ ตั้งศักดิ์ยืน)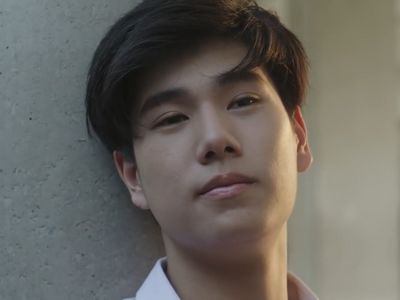 Pi is a second-year dentistry student. With glasses and braces, the other students make fun of his appearance and they bully him too. He doesn't have any friends at school, other than an anonymous chatting buddy he met online. Pi lacks self-confidence and doesn't believe he is worthy enough to be with someone as handsome as Muang Nan.
Phuwin Tangsakyuen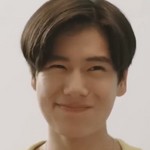 Phuwin Tangsakyuen (ภูวินทร์ ตั้งศักดิ์ยืน) is a Thai actor. He is born on July 5, 2003. His first BL project is the 2018 drama, 'Cause You're My Boy. He is the lead of Fish Upon the Sky (2021) and Never Let Me Go (2022). In addition, Phuwin appears in Our Skyy (2018) and The Warp Effect (2022).
Mork
Pond Naravit Lertratkosum (ณราวิชญ์ เลิศรัตน์โกมุสภ์)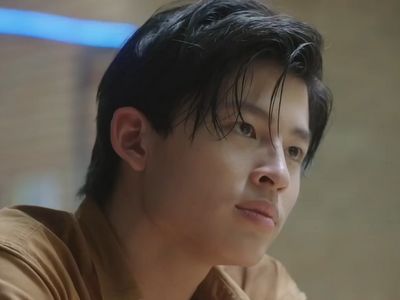 Mork is a second-year medical student who aspires to become a doctor. He is best friends with Muang Nan. Athletic and intelligent, Mork is widely popular on campus. He has always been one of the cool kids since high school. However, Mork develops an obsessive crush on the nerdy and unpopular Pi, who doesn't reciprocate his feelings.
Pond Naravit Lertratkosum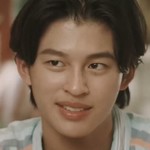 Pond Naravit Lertratkosum (ปอนด์ ณราวิชญ์ เลิศรัตน์โกมุสภ์) is a Thai actor. He is born on February 1, 2001. His first BL project is the 2021 drama, Fish Upon the Sky. He also stars in the 2022 series, Never Let Me Go.
Duean
Neo Trai Nimtawat (ตรัย นิ่มทวัฒน์)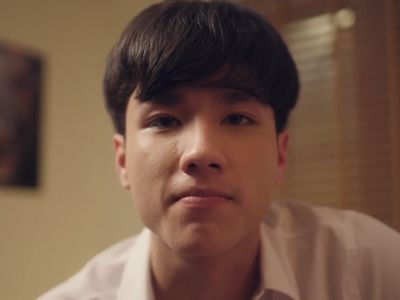 Duean is a fifth-year university student with bad grades at school. He's kind of like the black sheep of the family, studying engineering when his parents are both doctors and his brothers are also pursuing careers in medicine. Cheeky and crass, Duean doesn't behave with much etiquette or decorum. Duean is quite protective over his younger brother Pi, even though the two of them squabble a lot.
Neo Trai Nimtawat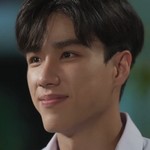 Neo Trai Nimtawat (นีโอ ตรัย นิ่มทวัฒน์) is a Thai actor. He is born on January 14, 2001. His first BL project is the 2018 series, 'Cause You're My Boy. He also had supporting roles in Tonhon Chonlatee (2020), Fish Upon the Sky (2021), Vice Versa (2022), and The Eclipse (2022).
Mean
Louis Thanawin Teeraphosukarn (ธนวินธีรภูโกศล)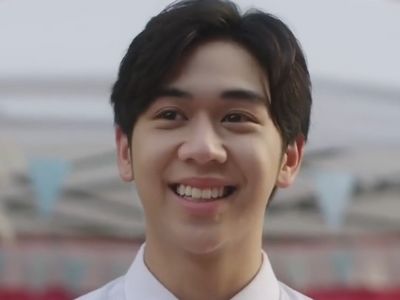 Meen is a university freshman who becomes friends with Duean. He is a good student and Duean likes that his friend does most of the work in their group projects together. Meen has a sweet and sensitive personality. He can be quite clingy towards Duean and constantly wants the two of them to spend time together.
Louis Thanawin Teeraphosukarn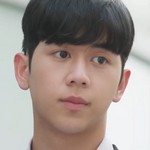 Louis Thanawin Teeraphosukarn (หลุยส์ ธณวิน ธีรโพสุการ) is a Thai actor. He is born on December 5, 2000. His first BL project is the 2021 series, Fish Upon the Sky. He also had a supporting role in the 2022 drama, The Eclipse.
Supporting Cast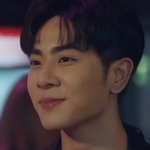 Muang Nan
Mix Sahaphap Wongratch (สหภาพ วงศ์ราษฎร์)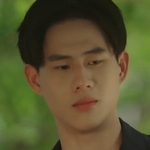 Koh
Winny Thanawin Pholcharoenrat (ธนวินท์ ผลเจริญรัตน์)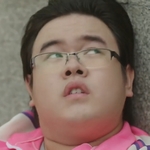 Yok
Euro Thanaset Suriyapornchaikul (ธนเศรษฐ์ สุริยะชัยสกุล)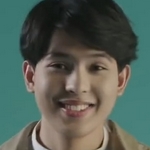 Jeans
AJ Chayapol Jutamas (ชยพล จุฑามาศ)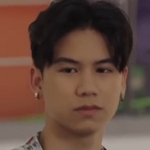 James
Satang Kittipop Sereevichayasawat (กิตติภพ เสรีวิชยสวัสดิ์)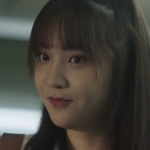 Bam
Jan Ployshompoo Supasap (พลอยชมพู ศุภทรัพย์)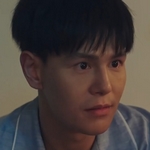 Wan
Papang Phromphiriya Thongputtaruk (พรหมพิริยะ ทองพุทธรักษ์)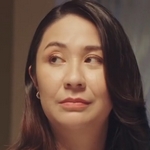 Pi's mom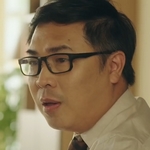 Pi's dad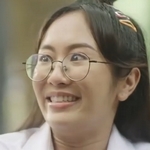 Prik Pao
Nancy Darina Bunchu (แนนซี่ ดารินา บุญชู)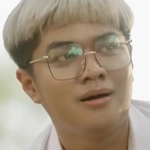 Kluea Kang
Yourboy Nureee (ธวัชชัย เพชรสุข)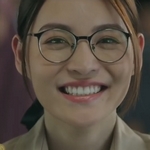 Nampheung
Kapook Phatchara Thabthong (พัชรา ทับทอง)
Fish Upon the Sky Review
Review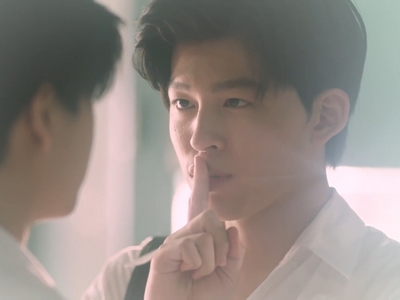 Fish Upon the Sky is a silly, lighthearted comedy that doesn't take itself too seriously. Even if the goofy humour may not appeal to everybody, some jokes can be genuinely funny. My favourite is The Sims parody in Episode 2, a perfect example of this drama's creativity. In addition, it benefits from a vibrant and energetic cast that enthusiastically brings these humourous scenes to life. The lead actors might be young, but they're comfortable on camera and give natural performances.
Unfortunately, Fish Upon the Sky doesn't have enough depth. From the first episode, I can predict how the BL drama will begin, progress, and end. The only surprise is how long it takes for the plot to move forward, losing momentum as the story goes around in circles. The tiresome relationship drama between Pi and Mork tested my patience, as did a particularly aggravating storyline about their "shippers". FYI, shipping a couple stops being cute when you've invaded their privacy, doxxed their personal information & harassed them to the point they feel unsafe.
Problems arise once Pi makes it clear that he doesn't have feelings for Mork. Unfortunately, Mork can't take no for an answer. Pi rejects him not once, not twice, but dozens of times. Instead of backing off, getting declined only makes Mork more relentless. After the first rejection, it begins a tedious cycle where every episode rehashes the same old plot. Basically, Mork likes Pi who doesn't return his affections. Rinse and repeat. Since the narrative won't move forward and the romance doesn't make progress, nothing new happens with the leads for the longest time.
In the beginning, Mork seems like a real catch, a loyal and kind-hearted guy who's obviously smitten with Pi. However, the longer the courtship drags on, the less likeable Mork becomes. His obsessiveness is annoying, repetitive, and uncomfortable to watch, made worse since he's desperately in denial. Are you sure you don't like me!? I think you do have feelings for me, but you just haven't realized it yet! Mork needs to understand that no simply means no, instead of imposing his love onto someone who doesn't want to reciprocate.
The other couple, Duean and Meen, is the equivalent of light comedic fluff. A small part of each episode is dedicated to their low-stakes relationship, which plays out enjoyably, predictably, and forgettably. While their cheerful, breezy scenes are cute to watch, these characters add nothing substantial to the plot. It doesn't help they're isolated in a bubble as if their storyline takes place in a different universe. I wish Fish Upon the Sky could've tied this romance better with the central plot. Mork and Duean had a hilarious dynamic, which the storyteller should explore more.
Overall, I still enjoy Fish Upon the Sky for all the silliness and lightheartedness. This BL drama succeeds in tickling my funny bone with its quirky, offbeat humour. I love its ability to think outside the box. However, its narrative shortcomings overshadow its comedic strengths. The story is too predictable, the pacing feels too slow, and the romance takes too long to develop. I was often annoyed or aggravated while watching Fish Upon the Sky. By the time the final episode finished, I was left unsatisfied by a shallow BL series that could have used more substance.
Summary
Aggravating story
Fish Upon the Sky has a funny yet aggravating story. The plot goes around in circles without making progress. Unfortunately, my frustrations often overshadow the offbeat comedy.
Annoying romance
Although I like a few romantic moments between the leads, I hate Mork's relentless pursuit of Pi. He doesn't take rejection gracefully. The secondary couple is enjoyable yet forgettable.
Good acting
The young actors give vibrant, enthusiastic, and natural performances throughout Fish Upon the Sky. They elevate the comedic material in the series.
Happy ending
Fish Upon the Sky has a happy ending after the main characters resolve their misunderstandings. The finale ties into the introduction from the first episode, albeit with a satisfying twist.
Good artistry
This series is solidly produced with decent visuals and post-production work. You can tell there's effort put into making the characters, locations, and camerawork prettier.
68%
Fish Upon the Sky is an amusing and creative BL comedy that thinks outside the box. However, the plot takes forever to progress, and the romance endures frustrating repetition before it develops.
Fish Upon the Sky Episodes
Episode Guide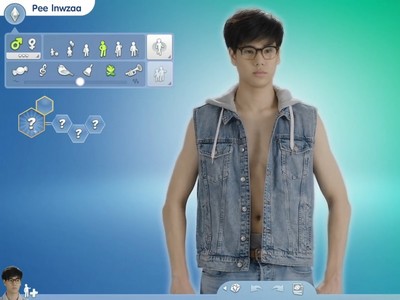 Start Date April 9, 2021
End Date June 25, 2021
Episodes 12 episodes
Episode Length 45 minutes
Fish Upon the Sky has a total of 12 episodes. Each episode is around 40 to 50 minutes long. The last episode is approximately 50 minutes long. This is a long BL drama, and you can finish the entire series in around 9 hours. Fish Upon the Sky aired its first episode on April 9, 2021 and was completed on June 25, 2021.
Fish Upon the Sky Information
Links
GMMTV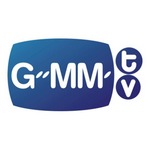 GMMTV is a heavyweight in the BL world. It has produced numerous acclaimed dramas and launched many successful careers over the years. GMMTV is the leader in the Thai BL industry and possibly around the world. Some of its well-known works include SOTUS (2016), Theory of Love (2019), 2gether (2020), A Tale of Thousand Stars (2021), and Bad Buddy (2021), among many others.