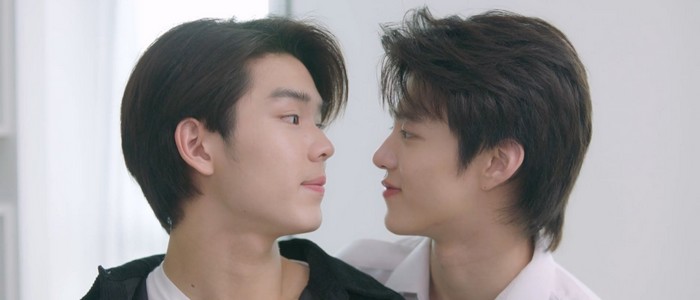 Ai Long Nhai is a lighthearted Thai BL series about two university friends and their campus romance. The protagonist used to be a playboy until he transferred to a new school. He develops feelings for an adorable classmate, who charms him with his cute appearance and quirky personality. However, his love interest seems oblivious and treats their relationship platonically. The line between friendship and romance blurs as they grow closer.
Also known as the unofficial prequel to Tonhon Chonlatee, Ai Long Nhai contains a similar bubbly charm as the original. I'm entertained by the stupidly amusing jokes, annoyingly endearing characters, and their delightfully spicy romance. Despite the flimsy plots and irrelevant filler, this series has captured that exquisite BL magic. The charming couple shares an energetic rapport with many fun, flirty interactions.
Ai Long Nhai Summary
What is the drama called?
อัยย์หลงไน๋
Where was the series made?
Thailand
When was the drama released?
2022
How long is Ai Long Nhai?
Around 9 hours
What is the genre?
School romance
How would you describe the series?
Happy and funny
How many episodes are in Ai Long Nhai?
12 episodes and a 1-hour special
How long is each episode?
Around 40 to 45 minutes
Plot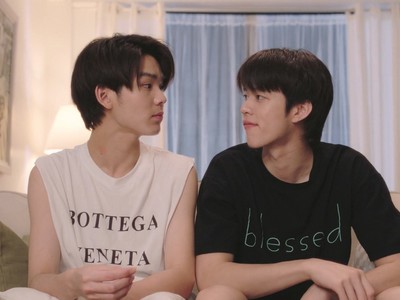 Ai is an aerospace engineering student attending a Canadian university. Recently, he was expelled after getting into a fight. His father, Sib, is furious. Sib orders his son to return to Thailand and attend a local school instead. Otherwise, he'll cut off all financial support. Ai has no choice but to obey his father's wishes.
Despite the strict punishment, Ai has a close relationship with his family. Sib is in a long-term committed relationship with another man, Jaonan. Ai views Jaonan as a parental figure, almost like he has two fathers. However, Ai has a rocky relationship with his biological mother, Rajin. He doesn't keep in contact with her and avoids mentioning his mom whenever possible. As far as Ai is concerned, he feels much closer to Sib and Jaonan.
On his first day of school, Ai meets his classmate Nhai. Their first encounter occurs outside the campus entrance, where Nhai accidentally drops his duck keychain. Ai retrieves the items for this stranger, forming a connection. Nhai is a cheerful, happy-go-lucky guy who introduces Ai to his friends. Ai meets Tonhon, Nine, and Intha, who welcome him into their social circle. They constantly hang out, meeting for meals or board game sessions.
Ai develops a crush on Nhai and finds him physically attractive. Furthermore, Nhai is bubbly, playful, and spontaneous. He likes to goof around, crack jokes, and exercise his excellent sense of humour. However, Nhai can be ditzy, immature, and irresponsible. His friends like teasing him playfully and making him the butt of the joke, which he takes in stride. Yet, Ai finds Nhai's annoying qualities to be charming. As they spend together, Ai becomes utterly smitten with his adorable friend.
Despite Ai's growing feelings, Nhai only sees him as a friend. Their interactions have been strictly platonic. Sometimes, Nhai compliments Ai's looks or gets affectionate with him. Yet, these playful little teases don't have romantic connotations. Nhai also seems interested in courting a female classmate. Ai becomes increasingly frustrated as he spends time with his new friend. He believes his love will be unreciprocated, yet those mixed signals keep raising his hopes.
Ai Long Nhai Trailer
Ai Long Nhai Cast
Characters
Ai
Meen Nichakoon Khajornborirak (นิชคุณ ขจรบริรักษ์)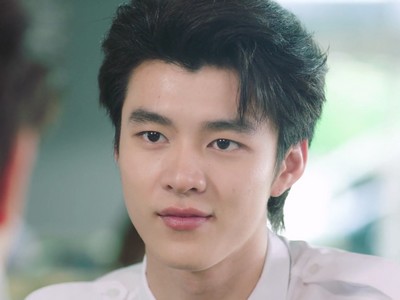 Ai is an engineering student who was recently expelled from his Canadian university. His family orders him to return to Thailand and attend a local school. Ai's dad is in a committed relationship with another man, Jaonan, who Ai views as a parental figure. However, he doesn't have a good relationship with his biological mom. On his first day of school, Ai develops a crush on his classmate, Nhai.
Meen Nichakoon Khajornborirak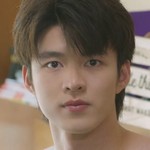 Meen Nichakoon Khajornborirak is a Thai actor. He is born on March 3, 1999. His first BL project is the 2020 series, Love by Chance 2. He is the star of the 2022 drama, Ai Long Nhai.
Nhai
Ping Krittanun Aunchananun (ปิง กฤตนัน อัญชนานันท์)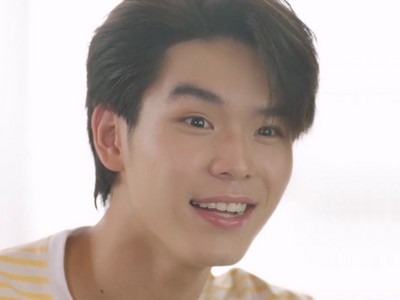 Nhai is an engineering student and Ai's classmate. With a bubbly personality and a goofy sense of humour, Nhai is a playful guy who doesn't take life too seriously. He's careless and often misplaces his belongings, including his duck keychain. Nhai also lives like a slob, is awful with directions, and complains incessantly. Nhai befriends Ai and sees their relationship as platonic.
Ping Krittanun Aunchananun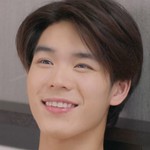 Ping Krittanun Aunchananun (ปิง กฤตนัน อัญชนานันท์) is a Thai actor. He is born on September 6, 2004. His first BL project is the 2022 series, Ai Long Nhai.
Supporting Cast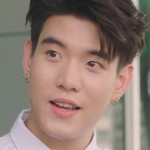 Tonhon
Gun Tieosuwan (กัญจน์ เตียวสุวรรณ)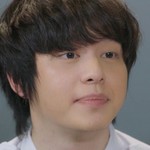 Nine
Jom Thanathorn Khuankaew (จอม ธนธรณ์ เขื่อนแก้ว)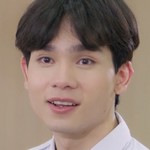 Intha
Nice Pitayut Orsuwan (พิทยุตม์ ออสุวรรณ)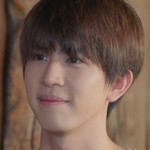 Chonlatee
Save Saisawat (เชฟ ไซสวัสดิ์)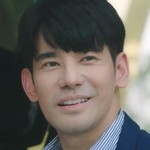 Sib
Porsch Apiwat Apiwatsayree (อภิวัฒน์ อภิวัฒน์เสรี)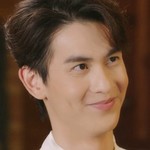 Jaonan
Arm Sappanyoo Panatkool (อาม สัพพัญญู ปนาทกุล)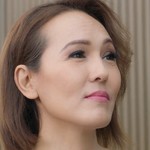 Rajin
Wae Soul (แวร์ โซว)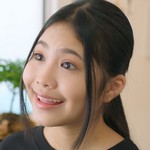 Jom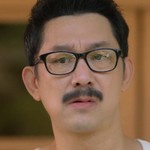 Sa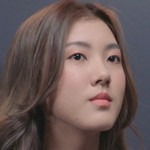 Jida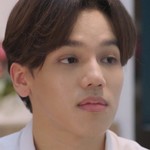 FM
Fluke Nattanon Tongsaeng (ฟลุ๊ค ณัฐนนท์ ทองแสง)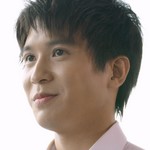 Song
Games Nanthipat Sirorattanaphanit (เกมส์ นันทิพัฒน์ ศิโรรัตนพาณิชย์)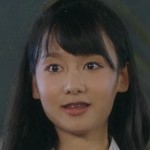 Kanliew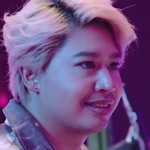 Singh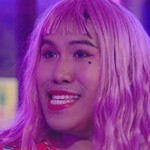 Vievie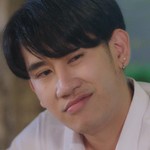 Jida's Friend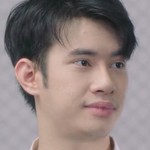 Jida's Friend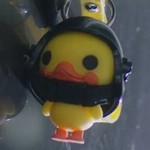 Mr. Duck
Cast Highlights
Ai's actor (Meen) portrayed a supporting character in the 2020 Thai BL series Love By Chance 2.
The actors portraying Tonhon and Chonlatee (Gun and Save) played a couple in the 2022 series Why You… Y Me? Gun also starred in the 2021 drama Love Area and its 2022 sequel Love Area 2.
Nine's actor (Jom) is the star of the 2021 university BL series Nitiman. Meanwhile, Song's actor (Games) had a supporting role in the 2021 drama Second Chance.
The actors who portray Ai's parents (Porsch and Arm) are a real-life couple. They run a YouTube channel called PorschArm. In addition, Porsch had a supporting role in the BL series Together With Me.
Ai Long Nhai is the prequel of the 2020 BL comedy Tonhon Chonlatee, featuring the same characters as the original series. However, the cast is entirely different. The only actor who appeared in both dramas is Jom, who had a small, separate role in Tonhon Chonlatee.
Ai Long Nhai Review
Review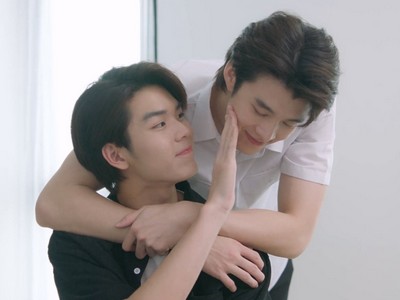 Initially, I intended to give Ai Long Nhai a lower review score. It's hard to excuse the glaring narrative flaws, from the aimless plots to the irrelevant filler. The story also celebrates idiotic behaviour, obnoxious relationship tropes, and problematic red flags. My brain tells me it's a clumsily made BL drama, yet my heart argues otherwise. I must stop denying myself and admit this goofy series entertains me. Despite all its imperfections, Ai Long Nhai is an unexpectedly enjoyable guilty pleasure.
My favourite part of Ai Long Nhai is the endearing protagonist. I love Nhai so much. This adorable twink makes a positive first impression with his radiant eyes and innocent smile. Yet, Nhai's angelic image is shattered as soon as his real personality emerges. His immaturity, neuroticism, and ditziness create such a hilariously annoying character. I learn to embrace Nhai's eccentric quirks, giggling at his pesky antics or relating to his idiosyncrasies. I appreciate the liveliness he brings to the series. There's never a predictable moment with Nhai's cheeky mischief and delightful spontaneity.
Some love stories take too long to unite the couple. In contrast, Ai Long Nhai accelerates the relationship without wasting time. The leads have their first intimate encounter as early as Episode 2, a memorable moment with thrilling adrenaline. The rest of the series is dedicated to showcasing the juicy rapport between Ai and Nhai. Their interactions are overpouring with flirtiness, passion, and physical affection. The persuasive BL content ranges from teasing banter to seductive kisses. Ai Long Nhai understands what fans want and gives us nine hours of romantic fluff.
I love that Ai and Nhai spend a lot of time together. The characters do mundane activities like talking in the car or hanging out on the couch, resembling a regular couple. They're curious about each other's lives, become familiar, and open up emotionally. Their relationship scenes seem authentic, emphasizing a genuine connection. In addition, the leads convey natural and easygoing chemistry. Also, their attractiveness appeals to the shallow part of me. Ai's actor (Meen) is hot, while his costar (Ping) looks super cute. This telegenic pair makes the romance aesthetically enticing.
Ai Long Nhai has an intriguing storyline as Nhai navigates the confusion over his sexuality. The series also wins points for its sympathetic portrayal of a modern family unit. Ai has two gay dads and shares warm dynamics with them. His inspired backstory feels very progressive. Regrettably, the series botches an opportunity to explore meaningful LGBT+ parenting themes. The outlandish melodrama with Ai's biological mom is so awful that it becomes funny in a campy way. This pitiful attempt at serious drama comes across as foolish and farcical.
Ai Long Nhai is the prequel to Tonhon Chonlatee. Like the original, this series enjoys cracking stupid jokes and displays a similar style of absurd comedy. The energetic cast enhances the humour with bubbly enthusiasm. With that said, a few iffy moments are played for laughs. I dislike how Ai reinforces stereotypes by calling Nhai his wife. The flimsy plots also irk me, indulging in too much filler and fluff. Regardless, I irrationally adore Ai Long Nhai more than some better-written BL dramas. This playful love story is full of joy, whimsy, and captivating charm.
Summary
Lighthearted story
Ai Long Nhai has an amusing story with funny jokes and charming romantic fluff. I appreciate its progressive ideas. However, there are several flimsy plots and hiccups in the narrative.
Flirty romance
Ai and Nhai have a juicy romance overflowing with affection, from sexy banter to seductive kisses. The relationship scenes are authentic, resembling a genuine couple. Their flirting is adorable.
Energetic acting
Although the acting isn't the best, I appreciate the lively energy from the enthusiastic cast. The attractive leads share a naturally flirty chemistry. Nhai's actor (Ping) shows lots of bubbly enthusiasm.
Happy ending
Ai Long Nhai has a happy ending that reiterates the bond between the couple. The finale contains no surprises. Nonetheless, it's carried by cute, ordinary interactions between the leads.
Decent artistry
This series is generous with the BL content, producing titillating visuals that will appeal to fans. A few scenes look slightly low-budget, lacking polish compared to more professional productions.
86%
Ai Long Nhai is a cute, playful BL drama that entertains me with its humour and enthusiasm. This charming series showcases a quirky protagonist, a flirty relationship, and lighthearted romantic fluff.
Ai Long Nhai Series Explained
Analysis
Nhai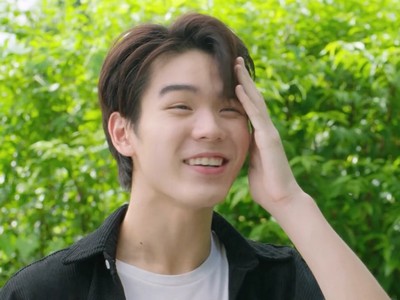 Nhai is the secret weapon in Ai Long Nhai. He is why I love this BL drama so much, despite the aimless plots and narrative issues. The series has created such a funny, quirky, and endearing protagonist. Nhai constantly makes me giggle with his playful antics and ridiculous reactions. He can be an immature brat, an eccentric goofball, or a whimsical charmer. Nhai is the BL version of a ~manic pixie dream girl~, a character archetype that not many stories attempt to do in this genre.
When the story first introduced Nhai, I thought he looked adorable and angelic. Then, he revealed his neurotic personality, shattering the illusion. His character instantly became less appealing from the moment he opened his mouth to babble nonsense. *lol* Nhai displays many obnoxious traits, including childishness, whininess, and foolishness. His friends are exasperated with his silly tantrums, treating him like a dumbass. Despite being the most irritating person ever, Nhai's peskiness is oddly comical. I find his behaviour amusing instead of annoying.
A part of my journey is learning to embrace Nhai's eccentric quirks. Contrary to what I first thought of him, Nhai's precious personality is actually his most lovable quality. Besides the negative traits, I discover his other positive attributes. Nhai is cheeky, energetic, and spontaneous. He does hilariously random things on a whim, like headbutting Ai for no reason in Episode 10. Nhai injects erratic humour into the story, making it more lively. Nhai is the shining star of this BL drama. I tune in to each episode to enjoy his zany slice-of-life adventures, almost like a sitcom.
Ai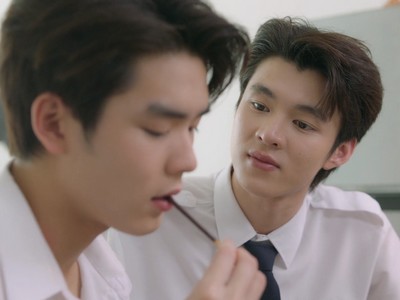 On the flip side, we have Ai. I must admit, I'm not as enamoured with his character. Ai Long Nhai spends all their imagination on Nhai's quirky persona, leaving little originality with the other protagonist. Ai is the human embodiment of a walking cliché. He acts like a conventional lead character in a BL drama, reciting cheesy pick-up lines or initiating sexual advances. His behaviour seems straightforward and doesn't surprise me. Ai is not my favourite part of Ai Long Nhai.
In addition, Ai displays several aggravating characteristics. Unlike his costar, Ai doesn't have the charm to compensate for his personality flaws. I can excuse Nhai's bad habits, laughing at his annoyingly endearing antics. However, Ai gets on my nerves at times. He can be possessive and predatory. The most alarming red flag is when he installs a surveillance app on Nhai's phone to spy on his whereabouts. Oh my god, stalker alert! That oversteps personal boundaries, especially with someone you don't know well. Ai's creepy actions are enough to warrant a breakup in my books.
Furthermore, Ai triggers another pet peeve of mine by calling Nhai his wife. The nickname reinforces the idea that a same-sex relationship must have traditional gendered roles. The term is also harmful because it diminishes womanhood by associating "the husband" with dominance. Nhai thinks like this too, but his character is supposed to be sheltered. I hold Ai to higher standards, considering he has two fathers. I expect his views to be more enlightened based on his family. Yet, he perpetuates the stereotypes not just once or twice but constantly throughout the series.
Friends to lovers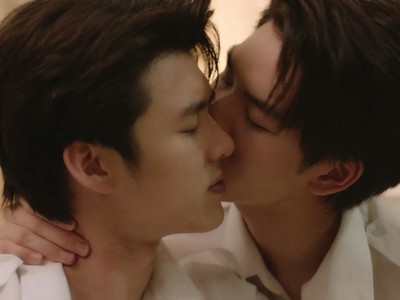 An intriguing plot emerges early in the series. Ai befriends Nhai and quickly falls in love with his classmate. However, Nhai doesn't reciprocate these romantic feelings. Despite his occasional flirtiness, he only sees their relationship as platonic. Furthermore, Nhai is preoccupied with his puppy crush on a female student. He's attracted to girls with hairy arms, an unusual quirk among his character's many hilarious idiosyncrasies. Ai, with his hairless arms, seems resigned about his hopeless crush on a straight friend.
A typical BL drama would tease this ambiguous dynamic for a while. You can create an entire series based on unrequited love for a close friend. Surprisingly, Ai Long Nhai pulls the trigger early and accelerates to the climax in Episode 2. The narrative isn't interested in dragging out Ai's torment. Instead, the leads already kiss, have a sexual encounter, and start dating by the second episode. The relationship is progressing very quickly compared to other stories. I appreciate Ai Long Nhai's swiftness in resolving the conflict, although it could have built up more momentum.
In Episode 11, Ai tries to get Nhai to admit their romance was built on mutual love at first sight. "Just tell me you fell in love since you met me." It's a standard BL cliche where the leads bicker about who first fell in love. However, Nhai doesn't entertain him and shuts down this chat. "I saw you as a friend at first. I've never thought of you as anything more. It's only you who had feelings for me." I love his decisiveness in declaring their relationship history. Although Ai wants to idealize the origin story, their romance began as a one-sided crush that developed into something more.
Confusion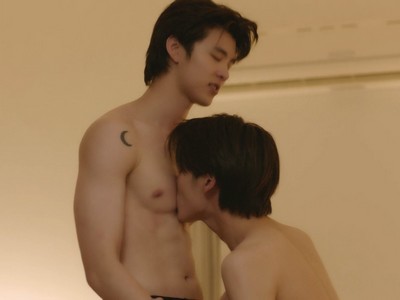 Ai and Nhai have a drunken hookup in Episode 2, leading to steamy sex in the bedroom. There's a spicy visual where Nhai buries his head in between Ai's magnificent pecs. OMG, I want to go to there~ Despite their steamy passion, Nhai responds quite negatively to his experience in the aftermath. He doesn't just panic or become stressed. Nhai is traumatized after having sex with Ai. He starts crying and makes a hasty exit from Ai's apartment. "I need to reflect," are his parting words.
Many emotions are going through Nhai's head. He is remorseful, scared, and, most of all, confused. Nhai identified as straight for all his life. He only felt attracted to women. Same-sex desires never crossed his mind until that fateful night, challenging the foundation of his sexuality. It's his first time having sex with another man. Yet, Nhai admits to Singh that the unusual experience felt good. Maybe even better than having sex with a woman. Psychologically, he's freaking out. But physically, he feels fulfilled. This cognitive dissonance makes Nhai even more perplexed.
Another source of confusion is that Nhai became sexually intimate with a friend. He doesn't just hook up with a random guy. Ai is a close mate that Nhai cherishes dearly, further complicating the situation. Nhai believes their one-night stand is a mistake. Now, he worries they can't return to being platonic bros anymore. Nhai's stance is that he doesn't feel ready to commit to a romantic relationship with a man. Yet, he fears the rejection will break their bond and drive away a good buddy. Nhai is conflicted about his desires and doesn't know what he wants.
Confrontation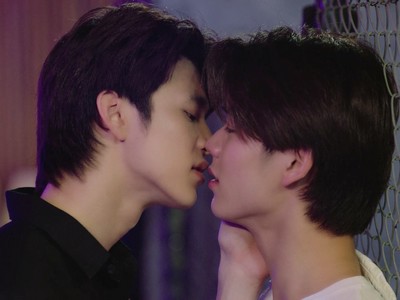 Ai Long Nhai peaks in Episode 2 during the heated dispute outside the bar. There are many exhilarating emotions as Ai and Nhai confront each other. Ai confesses his love, admitting he doesn't only want a friend or a fling. "I really like you," he tells Nhai between kisses. "Please be my boyfriend." Despite his earlier doubts, Nhai gives in to his impulses and eagerly makes out with Ai. This exciting moment marks a crucial turning point for the couple.
Ai and Nhai clarify their relationship after the kiss. Ai admits he can't return to being friends. He'll move back to Canada due to the heartbreak, which seems hilariously melodramatic. Leaving the country because a guy rejected you is something only a rich person does. *lol* Meanwhile, Nhai still feels hopelessly confused. While he remains indecisive and doubtful, Nhai keeps an open mind. He suggests dating Ai for a month, like a trial period. During this time, Nhai can sort out his feelings and decide if he's attracted to the same sex.
Although Nhai is known for being childish, this response seems surprisingly mature. Despite being adverse to dating men, he doesn't dismiss the idea as impossible. Instead, Nhai is willing to try new experiences as he explores his sexuality. The fluidity in his thinking is admirable. I like how Ai Long Nhai portrays his self-discovery journey. Nhai's reactions to his same-sex attraction may be clumsy. Yet, he takes the necessary steps to enlighten himself and make an informed decision. It requires courage to step out of his comfort zone, so Nhai earns my respect.
Exploration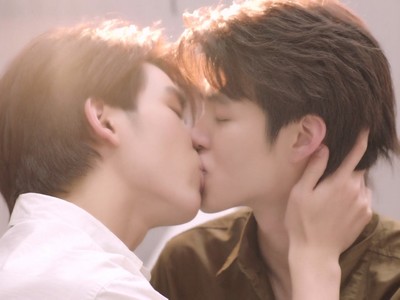 Ai and Nhai start dating. However, Nhai has many reservations about their relationship. Despite his openness to experimentation, he remains unsure about his attraction. Nhai's discomfort is evident during romantic interactions. In Episode 3, he panics whenever they come close to getting physically intimate. The couple is making out, but Nhai suddenly kicks his boyfriend out of bed. He explains, "I realized I was a man hooking up with another man, and my body's instinct was to resist."
The problem with Nhai is psychological. Physically, he's aroused by Ai. Emotionally, he cherishes their close bond. Yet, Nhai's mental barrier prevents him from accepting a romantic relationship with another man. Throughout the series, Nhai frequently places a hand over his throbbing heartbeat. This gesture represents the constant struggle between his thoughts and feelings. Nhai's brain tells him his same-sex desires are unsuitable, yet his heart argues otherwise. Exploring your sexuality isn't an easy journey, and Nhai wrestles with his inner demons.
Ai gives a fascinating analogy at the start of Episode 3. He describes a monster living inside each person, feeding on their anger and sorrow. The more the beast swallows the negative emotions, the stronger their power grows. Eventually, the darkness consumes the individual until they're no longer capable of love. Ai offers a subtle warning about Nhai's current predicament. If Nhai is dictated by his insecurities, he risks letting fear overpower him. With Ai's encouragement, Nhai slowly conquers his psychological burden. He learns to be more adventurous with his sexuality.
Dating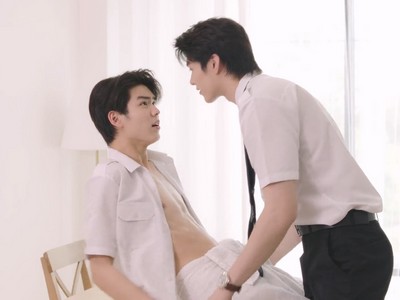 After their one-night stand, Ai and Nhai don't have sex for the next few episodes. Despite Ai's numerous attempts, Nhai rebuffs his boyfriend's seduction. "Who is this pervert? Spit out my friend!" Nhai jokes during an intimate encounter, using humour to hide his discomfort. Instead, the story establishes the couple's emotional connection. Ai and Nhai spend all their time together, almost glued at the hip. They develop a rapport that doesn't only rely on physical intimacy.
The cozy relationship scenes have an everyday simplicity. Ai and Nhai resemble any regular couple, hanging out in ordinary settings and doing mundane activities. For instance, they roam the mall to pick out restaurants in Episode 3. This small moment has no significance to the story, yet it adds to the authenticity of their dates. That's something an actual couple might do in real life. Ai Long Nhai doesn't need picturesque backdrops or extravagant scenarios to emphasize romance. Its normalcy is a strength, helping this fictional couple feel relatable to viewers.
I also love their casual conversations in the car or around home, highlighting their playful banter and natural rapport. These curious boyfriends are eager to learn everything about each other, from childhood anecdotes to future aspirations. As the couple discovers new personal tidbits, they bond and become familiar. "I've been wondering for a long time about what Mr. Aiyaret cherishes. Today, I learn he cherishes the thorns of the cactus." Nhai says cheekily in Episode 7. Knowing such a trivial fact about someone signifies a tight bond, one that only lovers can achieve.
Wife and husband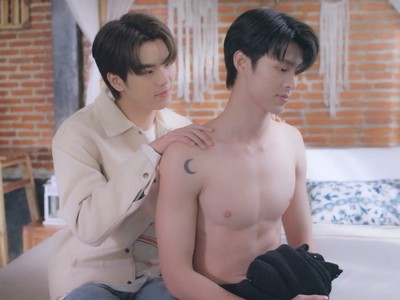 Domesticity is a significant theme in Ai and Nhai's relationship. They move in together quickly after dating. Ai may be a privileged rich kid, but he is surprisingly nurturing and domesticated. He cooks meals, cleans messes, and does the housework. Nhai once joked these were a wife's duties. Despite criticizing Ai earlier for perpetuating stereotypes, I like that he corrected Nhai's ignorance. Ai explained a healthy relationship means both partners should help each other. Household chores are non-binary!
Ai and Nhai like calling each other wife and husband. I already mentioned my issues with the nicknames. Sadly, I alone cannot tackle the deep-rooted homophobia and misogyny in the BL industry. 😞 Looking beyond the gendered terms, the spousal titles have an aspirational value. It denotes a level of commitment and devotion that goes beyond casual dating. Ai, who has a close-knitted bond with his dads, admires how fulfilled Sib and Jaonan are in their cozy home. He desires the same long-term relationship with Nhai, rooted in domesticity and family warmth.
"Fine, I'll be your wife," Nhai jokes in Episode 10, accepting a title he thought was beneath him previously. Despite the stereotypes, this acknowledgment shows Nhai views his casual boyfriend more seriously. He wants a long-term domesticated relationship, just like Ai. In the finale, the series highlights how the couple splits the errands. Lazy Nhai now washes the dishes and removes the trash, contributing to the chores. Ultimately, it doesn't matter who is wife or husband in their romance. Ai and Nhai treat each other respectfully as equals, regardless of their meaningless labels.
Commitment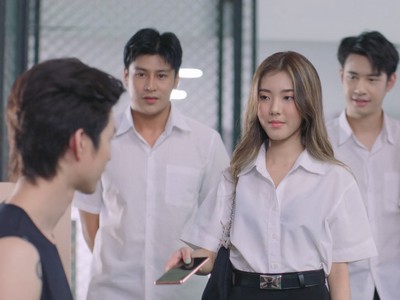 Besides the confusion over his sexuality, Nhai faces another mental barrier in his relationship. He's terrified Ai will fall out of love with him. Nhai has a history of being dumped by ex-girlfriends, who can't put up with his annoying antics. The breakups have created insecurity, making him cautious about committing to anyone new. Nhai, a chronic overthinker, worries this romance will end painfully. The worst-case scenario is that Nhai opens up to Ai, only to have his heart broken by the former playboy.
Ai once expressed his jealousy about Nhai and Singh's bond. Nhai gave a hilariously snarky response, "That's none of my business." However, he gets a taste of his own medicine and feels insecure over Ai's interactions with Jida. His love rival feeds into Nhai's ongoing worries this whirlwind romance won't last. However, Nhai has nothing to fear. Ai promptly turns down Jida's confession. She also takes her rejection in good stride. Contrary to Nhai's overactive imagination, nothing happens between Ai and Jida. Ai teases his boyfriend about being upset, but he remains faithful.
By the way, does anyone else love Jida? Oh my god, I'm obsessed with her. Jida is the queen bee of the university, sauntering around campus with her posse of gay friends. Besides her three nameless henchmen, Jida is also buddies with Song, who has a secret crush on Intha. This sociable girl seems inexplicably well-connected with every gay character in the series. She gravitates towards them and keeps tabs on their love lives. Jida is like the nucleus of the gay community at this school. Her mere existence is hilarious and cracks me up. 😂
Confession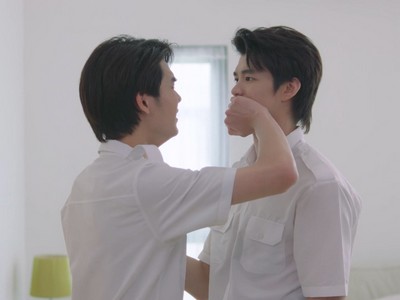 In Episode 6, Nhai throws a jealous tantrum over Jida and threatens to move out. Yet, Nhai won't explain why he's upset. Ai intentionally doesn't clarify the misunderstanding. He wants Nhai to open up about his repressed feelings. Previously, Ai had already heard his boyfriend's drunken love confession. Yet, he wants a sober Nhai to make the same proclamation. "There are some things you must say for yourself," Ai states firmly. He encourages his boyfriend to be honest with himself.
Ai leads by example and discloses his feelings. "I love you. Not just your legs, but I love all of you." I'M SCREAMING. Why must he mention the legs in his love confession!? Oh my god, this series is so comical sometimes~ Despite the silly line, it's a thematically profound moment where Nhai overcomes his mental barriers. Nhai eventually opens up about his true feelings, guided by his supportive boyfriend. "I… I love… I love you, Ai." It takes enormous courage for Nhai to conquer internalized homophobia and express his same-sex desires. He has made a momentous breakthrough.
After his tearful love confession, Nhai's first instinct is to put a hand over his boyfriend's mouth. "Please stop kissing me," he pleads with torment. It's a meaningful symbolic gesture. Despite verbalizing his attraction, Nhai instantly denies his boyfriend's love. "I love you, but don't kiss me" may seem like an oxymoron, but it illustrates the internal conflict within Nhai. He's still struggling to accept himself and process his feelings. The war between his brain and his heart rages on, threatening to consume him. Thankfully, Ai steps in to give reassurance and empower Nhai.
Reassurance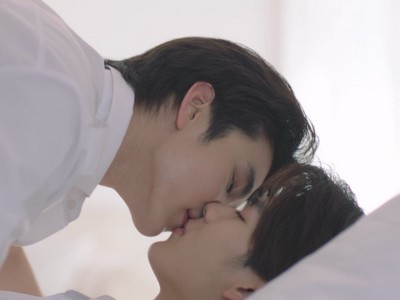 Ai elicited the long-awaited love confession from his boyfriend and could have jumped straight to sex. We know Ai has been overeager to initiate physical intimacy in the past. Nhai even gives him the signal to proceed. Yet, Ai shows admirable restraint on this occasion. "Let's stop and talk first," he suggests, sensing the distress. Ai prioritizes Nhai's feelings and wants to ensure he's mentally okay. He avoids repeating the mistake of their one-night stand, which had left Nhai in tears and filled with remorse.
Ai reiterates he doesn't just desire sex from their romance. "If you aren't happy, I don't want to do it." Nhai counters that he isn't afraid of getting hurt. It's a revealing comment that describes his troubled state of mind. He associates sexual pleasure with fear and pain. However, Ai puts Nhai at ease by emphasizing their attraction isn't only physical. He sounds sincere because the series has established their emotional rapport. Sometimes, I get skeptical about BL leads saying whatever to get laid. In this case, I trust Ai's words because they're backed by his consistent behaviour.
Ai addresses Nhai's primary concern. The fear of abandonment scares Nhai, making him hesitant to commit to this romance. However, Ai reiterates his unwavering devotion. From "I promise that I won't leave you" to "I will cherish you", these powerful statements give Nhai the comforting reassurance he needs. Ai has successfully alleviated Nhai's doubts. They kiss and make love under healthy circumstances, far more pleasant than their one-night stand. After sex, Nhai calls Ai "hubby" for the first time. It's a promising sign that Nhai feels ready for a long-term commitment.
Hickey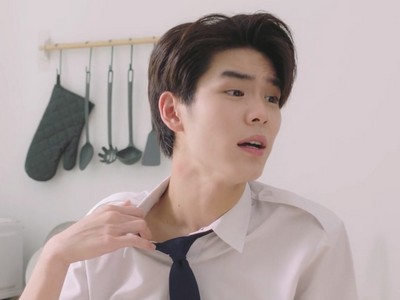 Episode 6 marks a significant breakthrough for Nhai, lifting many of his mental burdens. Yet, his journey of self-acceptance isn't complete. Admitting his attraction is a step in the positive direction, but Nhai still wrestles with his inner demons. An outstanding issue is Nhai's reluctance to come out to his friends. Tonhon, Nine, and Intha already suspect Ai and Nhai are dating. However, Nhai remains secretive and hasn't publicized his relationship status.
"We don't need to announce it," Nhai states cautiously. Once again, he's conflicted when it comes to his sexuality. Nhai claims he isn't concerned if his friends know about their romance. Yet, he clings to the secrecy and finds excuses to justify his hesitation. Nhai is in an ambiguous area, only daring to step one foot out of the closet. He lies to Jida about the hickey on his neck, claiming it's a ~mosquito bite~. The kiss mark becomes a cheeky symbol of Nhai's self-consciousness. He worries about his image and wants to cover up his gayness.
Ai respects his boyfriend's discretion. He doesn't pressure Nhai to come out, allowing him to process at his own pace. Personally, Ai prefers to announce their relationship to everyone. He's troubled that Nhai is chummy with his classmates, triggering his jealousy. Episode 6 concludes with Ai expressing his wish, "I want people to know you're mine." Although the statement veers toward possessiveness, Ai primarily wants his boyfriend to be honest. Stop hiding your hickey like it's a mark of shame. Embrace my fondness for you and let the world know we're in love.
Coming out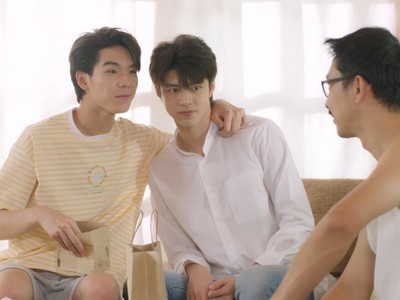 Nhai comes out to his friends and father in Episodes 7 and 8. Both exchanges are depicted comically. I appreciate Ai Long Nhai's lighthearted approach to coming out, proving it isn't always a stressful experience. Unlike what many stories depict, it doesn't have to involve drama, theatrics, or tears. In fact, Nhai is at home playing video games while Ai announces their relationship in a fun drinking game. I absolutely love that. It's such a quirky way to destigmatize coming out.
Previously, Nhai lies about having a tough parent to deter Ai from meeting his family. The story overturns our expectations with an amusing twist. Nhai admits, "If my dad was really strict, do you think I would turn out like this?" LMAO. So true. 😆 Nhai's father is super cool with his son's same-sex relationship. I love how the story depicts Sai evolving his views. In a funny flashback, we see him comforting his gay neighbour, becoming increasingly accustomed each time. "When I get older, I gain more experience," Sai says insightfully. This guy gets it. He's so enlightened.
I'm fond of how Ai Long Nhai handles Nhai's coming-out storyline. The series packages his emotional experience into playful scenes with positive messages. The lack of melodrama is refreshing. On the one hand, I appreciate the progressive take on LGBTQ+ themes. On the other hand, I'm irked that it perpetuates some outdated stereotypes. Ah, this BL drama is such a mixed bag. I must accept the good with the bad. Even so, Ai Long Nhai is underestimated by fans, many of whom give outrageously low review scores. It's better than its reputation implies.
Ai's mom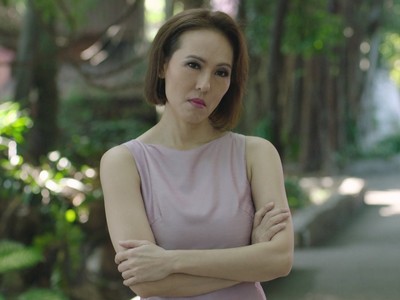 While Nhai learns to be honest, Ai's dishonesty catches up to him. Ai has omitted acknowledging his mom and half-sister. In Episode 4, he says his biological mother is dead, a blatant lie that gets exposed. Like Nhai with his sexuality, Ai feels self-conscious about his family background. He denies this part of himself instead of admitting the truth. It leads to disastrous consequences when Nhai misconstrues his connection with Jom. Three cactus plants were claimed as casualties during Nhai's jealous rage. RIP.
IMO, the storyline with Ai's mom is so offensively bad that it becomes entertaining. The mess speaks for itself. I lose it with the over-the-top angst, the absurd plot twists, and the camp acting. The narrative truly goes bonkers for a few episodes, diving into the rabbit hole of soap opera nonsense. Ai's dads are stepbrothers!? Ai is an illegitimate child!? He overhears his evil mom scheming in the stairwell!? LMAOOO ALL OF IT. Ai Long Nhai is so utterly committed to deranged chaos that it earns my admiration. The series turns into a comedic masterpiece.
A few positives come out of this atrocious storyline. One, I like how Ai Long Nhai defies the traditional family structure. Sib and Jaonan aren't Ai's biological parents, yet he views them as his true family. Two, Nhai doesn't crumble when faced with extreme homophobia. He eats some dumplings and laughs off the bigotry flippantly. And three, all the characters bond over having a mutual enemy. I crack up that Ai and Nhai become closer because they both despise the evil mom. Hatred makes our love even stronger! What a heartwarming lesson from a BL drama lol.
Ai's dads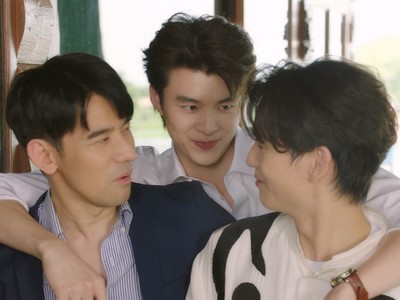 Despite the debacle with Ai's mom, I love how the series portrays his relationships with the dads. A BL protagonist with two fathers is an inspired idea for a backstory. It opens up new family dynamics seldom seen in any media worldwide. In addition, it introduces older gay characters, another missing demographic in this genre. Also, hiring a real-life couple to portray the roles is a special touch. Ai Long Nhai ticks many boxes and earns tremendous goodwill in my books.
In addition to the revolutionary concept, Ai Long Nhai depicts Sib and Jaonan meaningfully. They aren't only there as a token representation. The characters have various scenes highlighting their personalities, romantic rapport, and fatherhood experiences. I adore the warmth in Ai's interactions with his dads, demonstrating their close bonds. For instance, Ai informs his family about how his romance with Nhai develops. Sib gives love advice or cheers for his son's success. There aren't traditional communication barriers in this modern parent-child unit.
Ai's relationship with Jaonan is even more complex. Technically, Jaonan has no blood relation to Ai. His role is the stepfather. Yet, Ai still treats Jaonan fondly and defers to him like a parental figure. "I love you equally." In Episode 11, both characters show concern for one another when chatting with Nhai. Jaonan is curious about his stepson's expulsion, while Ai asks about his stepdad's thoughts on his mom. Nhai acts as a conduit and relays info between them. Ai and Jaonan keep several unspoken secrets from each other, resembling a typical family dynamic.
Family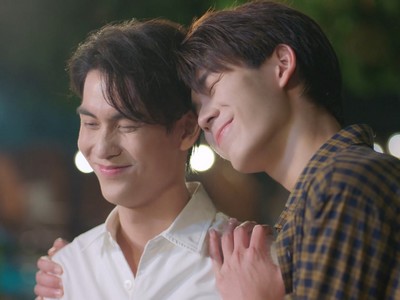 Sib and Jaonan welcome Nhai into their home. There are no dramatic conflicts during the visit with the in-laws. Initially, Nhai feels nervous and appears too eager to suck up to his boyfriend's parents. He relaxes over time, displaying his lovable charm and goofy humour. Nhai develops a natural rapport with Jaonan and wins his approval. Jaonan offers a dowry when the time comes, the surest sign that he accepts Nhai as part of the family.
The successful hometown visit marks another milestone for Ai and Nhai. Both leads are close with their dads, so getting parental approval is significant to the couple's longevity. It also eases Nhai's ongoing fears of abandonment. Contrary to Nhai's silly dreams about getting dumped, the reality shows his boyfriend strengthening his commitment. Ai's parents bring them to the local market, giving their son-in-law a glimpse of life if he relocates in the future. Ai uses concrete actions to support his earlier claims that he will remain devoted to Nhai.
The story implies Sib and Jaonan are parallel to Ai and Nhai. Many characters remark on the resemblance between Nhai and Jaonan. Likewise, we notice Ai and Sib's similarities. These comparisons offer a hopeful preview of the leads' future. Ai will become as successful and doting as Sib, while Nhai exhibits Jaonan's warmth and charisma with adult maturity. The parents are excellent role models for their younger counterparts. They prove that a long-term domestic relationship isn't only an aspirational dream for gay couples. This idyllic life appears perfectly achievable.
Anniversary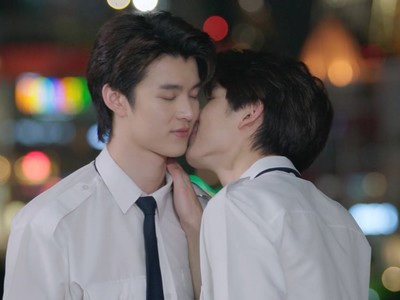 Ai and Nhai have a casual chat in Episode 10. Ai states that he likes taking care of his boyfriend. However, Nhai dismisses the remark with an incredulous look. "No, you like me due to my romantic spirit. The romantic spirit that you don't have." To demonstrate, Nhai suggests they go on a late-night adventure and climb onto the school's rooftop. Once there, Nhai surprises Ai as the clock strikes midnight. He has prepared something to commemorate their one-month anniversary.
Nhai offers two anniversary presents for his boyfriend. The first is a small bag of wasabi beans. Nhai picked this hilariously quirky gift because Ai ate them before their first kiss. The second is a handmade loyalty card with a set of conditions. Ai can collect imaginary points and redeem anything from Nhai annually. This card has symbolic significance. Their whirlwind romance began on a one-month trial. Nhai's gift confirms he wants to continue dating for the long term. He will commit to Ai, month after month, celebrating many future anniversaries.
Nhai prides himself on being a romantic guy. He's full of whimsical surprises, from clever gifts to spontaneous kisses. His loyalty card is a thoughtful present. Unlike some couples, Nhai doesn't celebrate relationship milestones by buying flowers or dining at restaurants. Instead, he makes a personal memento of his love with sentimental value. Nhai's imagination surpasses Ai, who may not have remembered this anniversary without the reminder. "I possess the romantic spirit you don't have," Nhai boasts. He enjoys dreaming up creative ways to express his affection.
Romantic spirit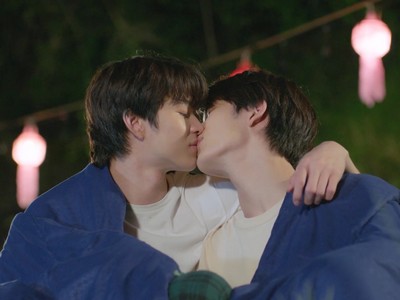 Ai's lack of romantic spirit is an intriguing critique of his character. Nhai jokes, "You're a caveman in the wrong era. Your romantic glands are dead." We know Ai is infatuated with his boyfriend. He cares for Nhai and initiates many intimate encounters. Yet, Nhai argues that doing his errands and having sex with him cannot represent romance. Despite being a dutiful and affectionate lover, Ai is missing an imaginative flair. He doesn't have Nhai's sense of whimsical fantasy.
Ai expresses a constant desire to domesticate with Nhai. The spousal nicknames signify Ai's desire to imitate his fathers and settle down for the long term. He cherishes stability and routine. As noble as these values may be, they aren't very romantic. Nhai challenges his dull boyfriend, encouraging him to have more excitement. Nhai asks about Ai's musical hobby to tap into his creative side. He hopes to trigger his boyfriend's inspiration. Let's have some nonsensical fun beyond making commitments, doing chores, or hooking up. Dream with me instead of just domesticating with me.
Nhai adds liveliness to Ai's subdued life. His eccentric boyfriend has unpredictable ideas, making every day a random adventure. Under Nhai's influence, Ai learns to be more spontaneous. In Episode 12, Ai suddenly suggests they go stargazing. He comes up with this unplanned activity on a quick impulse. The couple sits in the tranquil outdoors, surrounded by beautiful lights, cuddling under a blanket. "It's so romantic," Nhai giggles, giving his approval. Ai has finally discovered that sense of romantic spirit. With Nhai by his side, their life together can be full of happy surprises.
Ai Long Nhai Ending Explained
Ending
Happy Ending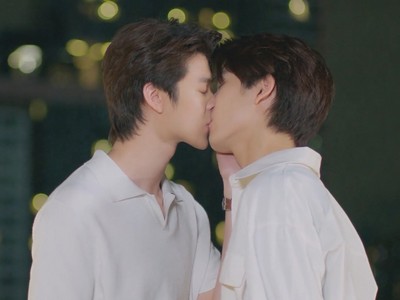 Ai Long Nhai has a happy ending, depicting the couple's ordinary day-to-day life. The finale reiterates several ongoing themes throughout the story. Firstly, it emphasizes that Nhai has completed his journey of self-acceptance. He began the series confused and in denial over his sexuality. Now, he's confident and self-assured about loving another man. Nhai visits a store with his boyfriend and smiles at the employee's compliment about their romance. He's comfortable in his own skin.
The ending also highlights Ai and Nhai's domesticity. Nhai must stay in the hospital for a few days due to illness. Ai is there by his side, tending to his partner's needs. In addition, Ai's parents come to visit him. Families gather whenever a loved one falls sick. Sib and Jaonan's arrival indicates they genuinely consider Nhai as a son-in-law. Furthermore, Nhai's dad passes the caretaking responsibilities to Ai, showing trust and respect. Ai has become the most valuable loved one in Nhai's life, the relative who cares for him during a crisis. Their close-knitted bond is like family.
The Ai Long Nhai ending reinforces the couple's long-term commitment. Ai presents a loyalty card to Nhai, mirroring his boyfriend's quirky anniversary gift. Ai wants them to collect thousands of relationship points together. The sentiment reaffirms their long-lasting future. Nhai had once feared this whirlwind romance would stop one day, yet Ai offers reassurances of his unwavering loyalty. His love for Nhai has stood firm for twelve episodes, enduring every drama. The series concludes on a hopeful note. We can believe Ai and Nhai will continue cherishing each other.
Special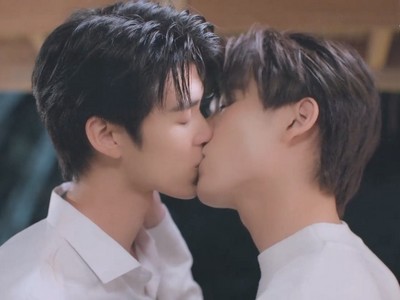 Months after the original series, Ai Long Nhai released a one-hour special that continues the love story. I enjoy the lighthearted special, which centres on Nhai being his hilariously annoying self. The entire episode revolves around him being moody, childish, and neurotic. Despite these personality quirks, he remains endearing. Nhai's character is funny enough to carry a whole hour of entertainment, sprinkled with several romantic encounters. It's an excellent showcase of the actor's bubbly charisma.
The special strengthens the story's ongoing themes, particularly long-term commitment. The original drama depicted a whirlwind romance that occurred over several weeks. Ai and Nhai were only boyfriends for a month, which seemed relatively short. Viewers may question the longevity of the couple's love. In contrast, the special contains a one-year time skip. After a whole year of dating, Ai and Nhai's loyalty to each other feels more persuasive. Although the proposal is clichéd, it's the best way to reaffirm Ai and Nhai will remain together in the future.
The special also reiterates that Ai has discovered his romantic spirit. Nhai used to tease him for not having any flair. Ai would profess his love straightforwardly without any dreamy gesture. A playful guy like Nhai wants excitement from his partner. In this special, Ai has gone out of his way to plan an extravagant proposal during their first anniversary. He devises an elaborate scheme, designs handmade decorations, and draws a cute little map. Nhai is completely surprised by his secret romantic gesture. Ai proves he can be just as creative and whimsical as Nhai.
Ai Long Nhai Episodes
Episode Guide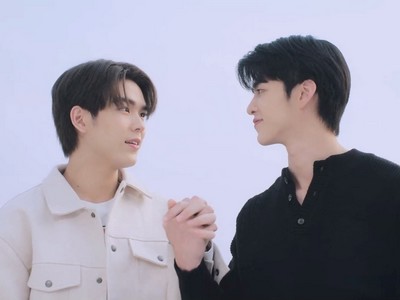 Start Date September 26, 2022
End Date December 12, 2022
Episodes 12 episodes
Episode Length 40 to 45 minutes
Ai Long Nhai has a total of 12 episodes. Each episode is around 40 to 45 minutes long. The last episode is around 45 minutes long. It is a long BL drama, and you can finish the entire series in under 9 hours. Ai Long Nhai started on September 26, 2022 and ended on December 12, 2022.
Ai Long Nhai released a one-hour special "Ai Nhai" on March 25, 2022, continuing the love story between the characters. In addition, Ai Long Nhai is the unofficial prequel of the 2020 Thai BL drama Tonhon Chonlatee. The sequel contains a few of the same characters, but they are portrayed by different actors. You don't need to watch Tonhon Chonlatee to understand Ai Long Nhai, and vice versa.
Episode 1
Episode 2
Episode 3
Episode 4
Episode 5
Episode 6
Episode 7
Episode 8
Episode 9
Episode 10
Episode 11
Episode 12
Special
Episode Reviews
Episode 1
Wow, I love that the protagonist has two fathers. That's such a clever backstory for the lead of a BL drama. OMG, Ai is hilariously annoying. I didn't expect his character to be so quirky!
Episode 2
I'm surprised at how quickly the romance progresses! The series could've milked this tension for longer. OMG. Nhai is crying after sex. I like his self-discovery journey and his response to dating Ai.
Episode 3
OMFG. Nhai's hygiene is so hilariously nasty. Why is he keeping those used tissues in his sock!? LMAO. Whoa, Ai installed a tracking app on Nhai's phone!? That's so creepy! Red flag alert!
Episode 4
"What's his size?" "The size is OK!" I'm dead. 😆 The leads spend so much time together, almost like they're in a relationship bubble. Not a fan of Ai and Nhai's nicknames for each other.
Episode 5
I like that moment when Nhai gives Ai a spontaneous kiss in the car. What a cute surprise. OMG. Nhai wants to top Ai when he's drunk. Why does he only confess his feelings when intoxicated?
Episode 6
Ai and Nhai's exchange in the bedroom is riveting. I'm glad Nhai has made a breakthrough in admitting his attraction to Ai. "I love you, not just your legs!" LMAO. What is this comical love confession!?
Episode 7
Nhai is really adorable. That scene where he flirts with Ai over the cactuses showcases his charm and charisma. The actor also has a twinkle in his eyes, adding to the character's mischief.
Episode 8
Love the drama-free approach to the coming-out process. The experiences have been lighthearted with positive messages. The subplots for the supporting characters feel pretty pointless.
Episode 9
The entire storyline with the mother is SO CAMP. The way this melodrama unfolds is so hilariously awful that it feels entertaining. Not Nhai biting his boyfriend for no reason! "It's salty~" LMAO.
Episode 10
Why does Nhai decide to greet his boyfriend with a headbutt!? 😆 The loyalty card is a cute anniversary gift! "I'll never have a pet. I'm too lazy to feed it." "Let me gather my Qi." Nhai cracks me up, hehe~
Episode 11
Ai's dads are so welcoming! I enjoy Nhai's chat with Jaonan. Also, I love the scene where Nhai seduces his boyfriend with dark magic. "Your body is mine. Your heart is mine." It feels very flirty.
Episode 12
Everything Nhai does makes me laugh, even when he's childish or annoying. Love him quitting cooking after ten seconds. I like the hospitalization storyline, highlighting all the loved ones in Nhai's life.
Special
Laughing my ass off at how their quarrel started because Nhai is HANGRY. 😆 This special strengthens the original story's themes. I like how Ai designs a romantic proposal and involves his parents.
Ai Long Nhai Information
Links
MFlow Entertainment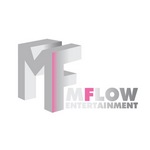 MFlow Entertainment is a Thai BL studio that made Ai Long Nhai (2022). Its portfolio also includes With Love (2021), Second Chance (2021), and Coffee Melody (2022).
Director
Nob Sathanapong Limwongthong (ณ็อบ ศฐาณพงศ์ ลิ้มวงษ์ทอง) is a Thai director. His first BL project is the 2016 movie Sweet Boy. He also directed Gen Y (2020) and its sequel Gen Y 2 (2021). In addition, Nob directed Ai Long Nhai (2022), La Cuisine (2022), and Only Love You, Mice (2022).