What Zabb Man! is a Thai BL series about a hotel restaurant. The protagonist is a talented cook from a working-class background. He gets recruited for a lucrative head chef job at a fancy hotel. However, he clashes with the arrogant CEO over an awful first impression. Their strained relationship dynamic improves as they work together and know each other better.
The first few episodes of What Zabb Man are shockingly enjoyable, exceeding my expectations. I love the fast-paced energy, memorable character introductions, and quirky relationship dynamics. Unfortunately, the story falls apart after an impressive start and turns into sloppy nonsense. The series rushes multiple plots, mishandles both romances, and never recovers from the lost momentum.
What Zabb Man Summary
What is the drama called?
รักวุ่นวายนายรสแซ่บ
Where was the series made?
Thailand
When was the drama released?
2022
How long is What Zabb Man?
Around 7 hours
What is the genre?
Romance
How would you describe the series?
Cute and sweet
How many episodes are in What Zabb Man?
8 episodes
How long is each episode?
Around 40 to 60 minutes
Plot

Poon is a street vendor who cooks and sells food for a living. He uses most of his earnings to support his little brother's tuition. Kao suggests quitting school because he hates being a financial burden, but Poon won't allow him to do so. Poon feels responsible for raising his younger sibling ever since their parents passed away. Currently, the two brothers live paycheque to paycheque. Poon is already a few months behind in paying rent, especially since business is slow after a restaurant opens nearby.
Poon is friends with Mayom, who went to the same culinary school in the past. Mayom works as the sous chef in a fancy hotel restaurant. Poon meets up with his old friend, hoping to find employment at his workplace. Currently, there are no vacancies. While waiting for his friend at the hotel, Poon becomes acquainted with Taywich, the stranger sitting next to him. Taywich is a friendly guy who invites Poon to share a meal with him for free.
Taywich is best friends with Athip since their schooldays. Athip is the young CEO of the hotel, known for his arrogant personality and strict demeanour towards employees. Recently, the CEO feels bothered by the declining sales in the hotel restaurant. He fires the head chef after uncovering his involvement in a financial scandal. However, the hotel is hosting a banquet for a significant client very soon. Athip only has a day to find a replacement head chef.
Poon wants to repay Taywich for the free meal. He prepares food for his friend at his food stall. Taywich is impressed with his culinary skills and recommends him for the new job opening at the hotel restaurant. However, Poon and Athip have an awful first impression of each other. Earlier, Athip hit Kao with his car, causing minor injuries. Poon is angry at the reckless driver for hurting his brother. The two men are hostile when they meet again at the job interview. Since Poon needs the money and Athip needs a chef urgently, they compromise by working together.
Meanwhile, Teng Nueng is a famous vlogger who visits various restaurants and records videos of his food reviews. He leaves harsh feedback about the food at the hotel restaurant, which infuriates Mayom. Annoyed with the mouthy vlogger, the sous chef tracks down Teng Nueng to convince him to try his cooking again. Coincidentally, the handsome Mayom appears in Teng Nueng's latest video and becomes a hit with online fans. The two men keep in touch, improving their rocky relationship in further interactions.
What Zabb Man Trailer
What Zabb Man Cast
Characters
Poon
Peter Chonpachara Jeepetch (ปีเตอร์ ชลพัชร จี้เพชร)

Poon is a street vendor who cooks and sells food for a living. He is a talented chef who makes delicious Papaya Salad. Poon's parents passed away and he singlehandedly raises his younger brother Kao. The two siblings live paycheque to paycheque, unable to make rent for several months. Poon has a lousy first impression of Athip, who accidentally hit Kao with his car.
Athip
Boss Thawatchanin Darayon (บอส ธวัชนินทร์ ดารายน)

Athip is the young and wealthy CEO of a fancy hotel. He is a strict, authoritative man who doesn't tolerate mistakes and demands perfection from his staff. He lives in the hotel and eats the food prepared by the kitchen staff every day. Athip's arrogant personality rubs Poon the wrong way when they first meet. Athip is friends with Taywich and Amy, attending school overseas together.
Mayom
Bank Toranin Manosudprasit (แบงค์ ธรณินทร์ มโนสุดประสิทธิ์)

Mayom is the sous chef at a restaurant hotel. He is chummy with his coworkers, Ping, Pong, and Pan. Mayom and Poon are friends who used to attend the same culinary school. He helps Poon get adjusted to his new job after they start working together. Mayom is irritated with Teng Nueng, a vlogger who visited his restaurant and left a lousy video review of his cooking.
Teng Nueng
Bonus Tanadech Deeseesuk (โบนัส ธนเดช ดีสีสุข)

Teng Nueng is a vlogger who visits various restaurants and records videos of his food reviews. He is known for his frank feedback, criticizing restaurants when their cooking doesn't meet his standards. Sometimes, Teng Nueng's brutal honesty gets him into trouble with annoyed restauranteurs. Although Teng Nueng is a lousy cook, he wants to leverage his online fame to open his own restaurant.
Supporting Cast

Taywich
Bom Nontach Thanawatyanyong (บอม นนทัช ธนวัฒน์ยรรยง)

Amy
Darran Zeththinich Chanavarasutthisiri (ดารัณ เศรษฐิณิช ชนวราสุทธิศิริ)

Tankhun
Jet Jetsadakorn Bundit (เจ็ท เจษฎากร บัณฑิต)

Kao
Bank Theewara Panyatara (แบงค์ ธีวรา ปัญญะธารา)

Baifern
Aey Supprawee Ponlathan (เอ๋ย สุประวีณ์ พลทาร)

Pirada
Mint Putthida Samainiyom (มิ้นท์ พุทธิดา สมัยนิยม)

Ping
Flluqe Vashirawish Jaruruangphong (ฟลุค วชิรวิชญ์ จารุเรืองพงศ์)

Pong
Tung Weeraphong Chankhamrueang (ตั๋ง วีรพงศ์ จันทร์คำเรือง)

Pan
Kad Ploysupa (กาด พลอยสุภา)

Pipob
Green Piyapoom Thanawanittrakoon (กรีน ปิยภูมิ ธนวณิชตระกูล)

Rita

Bas
Bas Suradej Pinnirat (บาส สุรเดช พินิวัตร์)
Cast Highlights
The leads (Peter and Boss) and Amy's actress (Darran) starred in the 2021 Thai BL series Hidden Love, where they portrayed the main couple.
Boss and Pirada's actress (Mint) appear as supporting characters in the 2023 series The Promise. Boss portrays one of the rivals in a love triangle.
Many cast members appeared in the 2020 Thai BL series Gen Y, including the actors who portrayed the secondary couple (Bank and Bonus). Other supporting actors include the actors who play Thaenkhun, Pan, Ping, Pong, and Kao. They were also involved in the sequel Gen Y 2. In addition, Kao has a supporting role in The Luminous Solution (2023).
Bonus has a supporting role in the 2023 supernatural BL drama Low Frequency.
One of the lead actors in Gen Y and Gen Y 2 (Bas) has a guest cameo appearance in Episode 5.
What Zabb Man Review
Review

What Zabb Man has an excellent start. The fast-paced series introduces an engaging plot, a quirky cast of characters, and a juicy relationship dynamic between the leads. I remember being pleasantly surprised by the enjoyable premiere. The next few episodes continue the fun, breezy tempo, so it isn't just a fluke. Early on, the narrative captivates me with lighthearted humour, zesty romance, and enthusiastic momentum. Wow, What Zabb Man totally exceeds my expectations!
Both couples engage me in the beginning. Sparks flew between the leads, who came from drastically different backgrounds and clashed over their fiery personalities. Likewise, the secondary pair thrives on a vibrant dynamic. As the characters warm to each other, their interactions become even more amusing. What Zabb Man hits the sweet spot, where every scene has a perfect mixture of flirtation, comedy, and excitement. My only complaint is that the writing should be a bit more subtle. Otherwise, I feel at ease with how the story is progressing and how the relationships are evolving.
The quality doesn't decline immediately, but the series gets sloppy and suffers from mishandled subplots around the middle. Episode 3 introduces Amy, a cartoonishly evil love interest who overstays her welcome and drags down the brisk pace. Similarly, Tankhun is a one-dimensional antagonist without depth in his characterization. He only exists to provide repetitive scenes in a stale love triangle. Both Amy & Tankhun receive too much attention despite being shallow archetypes. What Zabb Man needs to develop the villains better to create genuinely compelling drama.
While the first half of What Zabb Man might be surprisingly good, its last few episodes are shockingly awful. The tipping point is the cooking contest in Episode 5. It's supposed to be a significant event, but the competition seems rushed and rigged. Afterwards, the series deteriorates into a hot mess until the end. Characters behaved erratically, tedious conflicts occurred frequently, and nonsensical events emerged chaotically. The storyteller introduces too many spinning plates and can't keep everything under control. I quickly lose interest in the overburdened narrative.
I like the four key actors and the high-spirited supporting cast. Everyone gels well together, creating a lively atmosphere with their upbeat energy. Most of the lighthearted jokes land with cheeky comedic timing. Even the weaker acting moments don't seem pronounced, made better by the bright smiles, chipper voices, and cheerful dispositions. Both couples establish a convincing rapport. The leads share an easygoing connection that translates into comfortable relationship scenes. The secondary pair also propels smooth and snappy chemistry.
What Zabb Man has a happy ending where Athip changes Poon's life like a modern Cinderella fairytale. The finale leaves me with mixed feelings, unsure whether I should criticize the dumb resolution or take it less seriously. I remain conflicted in my final review of this series. I want to cherish the delightful beginning, which carries the zappy rhythm of the best BL dramas. Yet, I can't overlook how much the narrative collapses in the disappointing second half. Overall, I still have a faintly positive impression of What Zabb Man, an okay love story with moments of brilliance.
Summary
Engaging story
What Zabb Man has an engaging story with quirky characters, playful humour, and brisk pacing. After an exceptional start, the narrative becomes too messy and chaotic during the second half.
Easygoing romances
Both couples share an easygoing rapport that energizes their juicy relationship dynamics. Unfortunately, they get bogged down by tedious drama in the last few episodes.
Energetic acting
The cast is high-spirited, bringing lively enthusiasm to maintain a jolly atmosphere. My favourite is probably Poon's actor (Peter), who delivers a consistent and authentic performance.
Happy ending
What Zabb Man has a happy ending where Athip fulfills Poon's lifelong dreams in a modern fairytale. Poon is like a Cinderella who lives happily ever after with his sugar daddy.
Bright artistry
The series is supported by solid and steady production values. The visuals always look bright, clear, and crisp with a contemporary aesthetic.
75%
What Zabb Man is an enthusiastic BL drama packed with humour, romance, and a touch of culinary flair. The series has an excellent beginning, offset by the deteriorating plot in the last few episodes.
What Zabb Man Series Explained
Analysis
Story
Strong start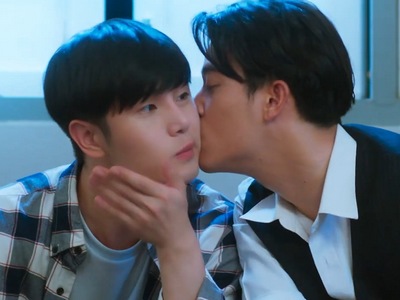 What Zabb Man comes out of the gate strongly. I enjoy how the narrative unfolds in the beginning, made better by the cheerful and enthusiastic vibe. The premiere was entertaining, the second episode was almost as fun, and the third episode continued the momentum. Honestly, I was ready to put What Zabb Man on my list of best BL dramas if it could keep up this quality.
I love how the series introduces the characters, sets up their relationship dynamics, and sprinkles in humour to keep the mood lighthearted. The dynamic between a prideful chef and an arrogant businessman might not be a novel concept. However, What Zabb Man makes this formula work wonderfully. The leads share saucy banter when they first meet. As their relationship evolves, their interactions become increasingly flirty. Either way, there's sizzling heat and passion in their exchanges.
I like the hotel restaurant setting. What Zabb Man shines the most when it focuses on Poon working as the head chef. He has a cute dynamic with his coworkers, exchanging casual jokes and bonding as a group. Later, the series moves Poon away from his workplace, and the narrative starts to suffer. Ideally, I'd like to see more storylines focusing on Poon's time in his hotel restaurant job. Give him more culinary crises to solve, because that's where What Zabb Man works best.
Class divide

What Zabb Man highlights a class divide between a working-class chef & a wealthy corporate professional. Poon and Athip are from entirely different worlds. One barely makes ends meet from paycheque to paycheque, while the other lives lavishly with power and privilege. Typically, these characters wouldn't have many opportunities to cross paths in the real world. They're driven together in the fictional universe of a BL drama, creating a fascinating relationship dynamic.
The series explores their discrepancies occasionally. Amy's distaste towards Poon started with her looking down on his status. In her eyes, he's a lowly hotel employee with zero credentials. His reputation makes him undeserving of being equal with her wealthy and well-educated friends. "Fetch me a glass of water," she orders him in their first interaction. While Athip isn't as much of an extreme caricature as Amy, he also exhibits signs of grandeur. You can tell he lives in a bubble and doesn't seem down-to-earth.
Not all rich people are pricks. Taywich is friendly and humble, treating people equally regardless of their status. This guy is so rich that he doesn't have a job. He's a socialite who travels to different places and enjoys fine cuisine. Nonetheless, we see him chat casually with Poon, Pirada, and others without any air of superiority. Honestly, I wish some of Taywich's charm was transferred to Athip, who could use more likability. Our lead character starts out as an insensitive jerk and he's still a douchebag in the end. Sadly, Athip never goes on a successful redemption journey.
Power dynamic

What Zabb Man taps into the intriguing dynamic between a boss and his employee. Athip controls Poon's job and holds all the power in their relationship. He literally orders his love interest to serve him food on a platter, treating him like a servant. The series manages to restore balance in their interactions by making Poon assertive and outspoken. He always pushes back and won't let Athip take advantage of him outside reasonable boundaries. Poon is a tough cookie, or as Mayom describes his friend, "I'm not worried about him. He's a badass."
Admittedly, there is a degree of exploitation that verges on harassment. No matter how feisty Poon might be, a boss hitting on his staff has questionable optics. Athip comes across as unprofessional and uncomfortable when his flirting intensifies. His behaviour around Poon is inappropriate. Just because it's your hotel doesn't mean you can ignore personal space or workplace boundaries. If anything, Athip should've shown even more diligence and self-control as Poon's boss. The CEO has an ethical responsibility to respect his employees and not overstep his position of power.
What Zabb Man has the right idea by moving Poon away from the hotel. Their romance doesn't work under the old power hierarchy. The two lovers should be equals, not employer & subordinate. It seems liberating for Poon to work elsewhere and earn money without relying on his rich boyfriend. The story makes a thoughtful statement about independence and boundaries in relationships. Then, the muddled narrative misses the mark and loses its thematic message. The series ends with Poon's sugar daddy buying him a restaurant, the total opposite of empowerment. 😞
Sloppy finish

Although I enjoyed What Zabb Man in the beginning, the plot doesn't hold up as it progresses. Teng Nueng's cooking contest is hilariously rigged with a predetermined winner in a cynical marketing stunt. Yes, let's hold a competition where my friends are the finalists and the other random contestants lose in the preliminary rounds! Honestly, some of the bad writing makes me laugh more than it makes me mad. The story becomes so ridiculous that it entertains me ironically.
However, the writing in the last few episodes is downright terrible without excuse. The food poisoning subplot is a sudden and senseless conflict to drive a wedge between the leads. From my perspective, it's a management problem. Athip is the CEO of a prestigious hotel. Yet, he lets his chefs get overworked, doesn't hire a replacement after Mayom quits, and suspends Poon when the restaurant is already understaffed. Putting aside business, Athip knows his boyfriend is desperately poor and needs the salary. Yet, he goes on a power trip and takes away Poon's financial stability. How dare you!?
Let's list the other infuriating storylines. The love triangle with the second couple is annoying and goes around in circles. At some point, Poon joins Pipob's restaurant for five minutes before pointlessly quitting because Athip barged into the kitchen… Um okay? Speaking of poor Pipob, his character is a placeholder when the plot requires a random guy to fill a role. We need him to join a contest that he'll lose! Now, we need him to give up his business to help Poon fulfill his dream! The story does Pipob so dirty without giving him any personality or development.
Romance
Poon and Athip

Poon might be the BL version of Cinderella, but his love interest Athip is certainly no prince charming. IMO, Athip is a privileged asshole who mistreats his employees, abuses his power, and uses his money to solve problems. I initially gave him a chance, anticipating his growth and redemption arc. Unfortunately, he's still an awful person at the end of the series. I can't forgive Athip for terminating Poon's income or making him wait for hours when he begs for work.
Athip is a terrible person and a despicable love interest. However, I hesitate to describe him as a poorly written character. He was a rich prick at the beginning and his personality remains the same in the end. At least he's consistent. It makes sense that meeting Poon wouldn't change him too much as a person. Also, Athip seems like an accurate depiction of a young cocky CEO. If his character is real, I can imagine him being just as entitled and domineering. His smug personality feels very true-to-life.
Poon deserves a better lover. Yet, the pragmatic part of me acknowledges Athip is filthy rich. Poon went from desperately broke to landing a sugar daddy who buys him a restaurant on a whim. Let's face it, his life improves after meeting Athip. Although not intentional, What Zabb Man created a cynical romance about compromising love for financial stability. It reminds me of a modern fairytale with a dark twist, like if Cinderella lived happily ever after with Jeff Bezos. This BL pair seems strangely sinister, which is the appeal of Poon & Athip's relationship for me. *lol*
Mayom and Teng Nueng

Like the main couple, I enjoyed Mayom and Teng Nueng's relationship at the start. On paper, the romance between a chef & a food critic is juicy, which translates into compelling chemistry when they interact. These young actors were also an item in Gen Y, but I hated their trashy characters from that series. They're more appealing in What Zabb Man, confirming my issue was with the roles rather than the actors.
I like the angle of making Teng Nueng a mouthy vlogger who gives blunt video reviews about lousy restaurants. It's a cute quirk that makes his character more distinctive. However, it was random when he suddenly transitioned from food vlogger to restauranteur. Like, where did this drastic career change come from? By comparison, his love interest Mayom lacks development. Mayom got on my nerves when he kept butting into Teng Nueng's relationship with his ex. Fortunately, my mild annoyance wasn't enough to make me dislike him.
Despite showing early promise, this relationship hardly progresses beyond the midway point. Teng Nueng gets swallowed up by the agonizing love triangle drama with his ex. Their angsty scenes go on a tedious loop until the end. Also, starting your first restaurant should have been a complex experience with many challenges. Yet, the journey gets glossed over too quickly, missing ample opportunities to focus on new storylines. What Zabb Man dropped the ball with developing this couple, and I just lost interest in them after a while.
Teng Nueng and Tankhun

What Zabb Man doesn't want the viewers to like Teng Nueng's boyfriend, using every chance to vilify him. In my opinion, the series goes overboard and strips away any nuance from this one-dimensional antagonist. Tankhun is a closeted gay guy who suffers a lifetime of internalized homophobia. His character is sitting on a bedrock of complex and emotional storylines. Yet, the narrative won't explore Tankhun's insecurities and let the viewers understand him even a little. He remains a shallow, oversimplified caricature to the end.
If What Zabb Man had no intention of developing Tankhun, then I wish they'd simply let him disappear in peace. The perfect time to say goodbye to his character was after the first breakup. Sayonara, don't let the closet door hit ya! Unfortunately, this pestering ex kept coming back for some reason, like a tedious boomerang. Tankhun doesn't bring anything new with each return, yet this series constantly milks the love triangle drama. Please, we all know the ex-boyfriend isn't meant to be endgame. Can you let him go and focus on new storylines with the real couple instead?
Athip and Amy

Amy is another one-note villain who outstays her welcome in the series. Unlike Tankhun, there's more mileage with her character. She serves a purpose in the plot, highlighting the class divide between Poon and Athip. I also like the funny interactions between Amy and Athip's secretary, carrying just the right amount of bitchiness for me. *chef's kiss* So yes, Amy can be enjoyable in small doses.
However, Amy has the same problem where her presence seems unnecessary after a certain point. She's a cartoonishly evil caricature since the series won't expand on her development. I went from being amused to feeling annoyed with her character. As for her heterosexual romance with Taywich, their scenes waste my time. Besides, Taywich is a darling and too good for her snooty ass. If I had my way, I'd actually pair Poon and Taywich together. They would be my perfect ship in What Zabb Man.
Acting
Poon and Kao

I like the energy that the What Zabb Man cast brings to the table. They're a lively bunch, delivering the playful moments with chipper enthusiasm. I don't think they're necessarily the best actors, but they gel well together and have a comfortable rapport. My favourite is probably Poon's actor (Peter), who seems steady and consistent. I also like a few of his cute reactions in several scenes.
By the way, I want to commend the casting team for making Poon and Kao's actors siblings. Wow, these two really look like they could be brothers. I recognize both actors from other dramas, but never thought about pairing them together as family members. Now, I can't unsee the resemblance and believe they should be brothers in every BL series together, haha. At the risk of typecasting him, I also think Kao's actor (Bank) is ideally suited for the little brother role. He has a cute younger sibling vibe that makes his character believable.
Style
Smooth visuals

I like how What Zabb Man looks. The cinematography doesn't stand out as particularly artistic. Nonetheless, the visuals are bright, smooth, and fluid. I have no issues with the solid production values from this BL drama.
A positive quality about What Zabb Man is the camera placement. This series knows how to get the money shot. When the BL couples get intimate or affectionate, the cinematography films them smack in the middle. The characters are perfectly positioned, allowing a clear view with the most flattering angles.
This technical detail doesn't sound major, but I appreciate it very much. There are some BL dramas where I struggle to find enough pictures of the couples in the same frame together. Luckily, I don't have that problem with What Zabb Man, which has a wealth of BL-friendly visuals. 😙
What Zabb Man Episodes
Episode Guide
What Zabb Man has a total of 8 episodes. Each episode is around 40 to 60 minutes long. The last episode is around 60 minutes long. It is a long BL drama, and you can finish the entire series in around 7 hours. What Zabb Man started airing on April 9, 2022 and ended its last episode on May 28, 2022.
Episode 1
Episode 2
Episode 3
Episode 4
Episode 5
Episode 6
Episode 7
Episode 8
Ending
Happy ending

What Zabb Man has a happy ending where Poon and Athip become an official couple. Earlier, a misunderstanding caused Athip to suspend the head chef from his job for a month, entirely without pay. Poon resigned from the hotel and found a new job working for Teng Nueng's restaurant. Later, Athip realized his mistake and pleaded for forgiveness. He ordered multiple spicy dishes, ate all of Poon's cooking, and used empty plates to write apology messages. It gave him a stomachache, but Poon was touched by his sincere gesture and forgave him.
In the final episode, Athip asks his boyfriend to work at his restaurant again. The hotel is currently swamped with only three chefs and no suitable replacements. However, Poon is happy working for Teng Nueng and refuses to return. As an offhanded remark, Poon mentions his lifelong dream of opening his own restaurant. His comment inspires Athip to purchase Pipob's restaurant. He offers the restaurant ownership to Poon as a gift, who is moved to tears by the extravagant act.
Although Pipob sold his restaurant, Athip offers him a new job at his hotel. Pipob is now a glorified head chef in the kitchen. In addition, he runs an executive culinary school to train other professional chefs at the hotel. Meanwhile, Mayom and Teng Nueng also become a couple. Teng Nueng decisively breaks up with his ex-boyfriend once and for all. The series ends on Poon's restaurant opening day. Everyone gathers at his new store as he celebrates his dreams of becoming a restauranteur.
Ending explained

LOL. I don't know if I should take the What Zabb Man ending too seriously. This resolution is so ridiculous. I can't understand Pipob's rationale for selling his restaurant, which has been doing well in profit. Inexplicably, Pipob gives up the business he built from scratch to work for Athip's crappy hotel restaurant. He's basically a glorified head chef, but it's fancier because Pipob adds "Director" to his job title and makes him train the other chefs. I'm guessing Athip must've offered Pipob a boatload of money to accept this terrible deal.
Putting aside that Pipob got screwed, I dislike the message of Athip spending money to fulfill his boyfriend's dreams. Poon acts like he wants to be independent and not rely on anyone for handouts, but that's precisely what he ends up doing. In fact, it's worse because Poon used his boyfriend's money to steal someone else's restaurant and undermine their hard work. I'm astonished What Zabb Man went with this pragmatic ending, where hard work doesn't matter if you have a benefactor. The moral of the story is you can buy your way into happiness with your sex partner's fortune.
Then again, I can't deny there's some ugly truth to this ending. If your boyfriend is a wealthy hotel CEO, he can afford to buy you a random restaurant on a whim. And if you were Poon, how can you turn down such a generous gift? Remember that Poon almost risked sleeping in the streets an episode ago, so I understand why he'd want to secure his economic stability. Love him or not, just smile and take the business for free. The longer I think about this ending, the more it makes sense to me. The conclusion is damn cynical, epitomizing the dubious privilege of the wealthy. What Zabb Man teaches us culinary talent is irrelevant, as long as you find yourself a gay sugar daddy.
What Zabb Man Information
Links
Star Hunter Entertainment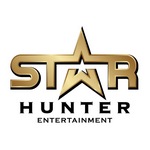 Star Hunter Entertainment is a Thai BL studio known for making Gen Y (2020) and its sequel Gen Y 2 (2021). Its portfolio also includes The Moment (2020), The Moment Since (2020), My Mate Match (2021), and What Zabb Man! (2022).