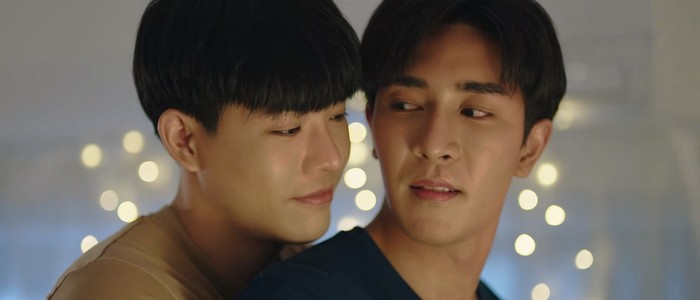 The Promise is a Thai BL series about two childhood friends separated for a decade. After university, the main character was shocked and confused when his best friend suddenly relocated overseas. There had been no explanation, farewell, or follow-up communication. The protagonist spends the next ten years searching for his buddy. One day, the missing friend reappears, becomes his new neighbour, and hides a painful secret.
Unlike the poignant prequel, The Promise is a disappointing BL series that doesn't reach the same emotional highs. It suffers from disjointed storytelling, excessive bloat, obnoxious humour, annoying side characters, and occasional overacting. Although I enjoy the couple, their journey from friends to lovers is often frustrating. At some point, the drama becomes so ridiculous that it is entertaining as a guilty pleasure.
The Promise 2023 Summary
What is the drama called?
The Promise สัญญา I ไม่ลืม
Where was the series made?
Thailand
When was the drama released?
2023
How long is The Promise?
Around 8 hours
What is the genre?
Romance
How would you describe the series?
Happy and funny
How many episodes are in The Promise?
10 episodes
How long is each episode?
Around 35 to 60 minutes
Plot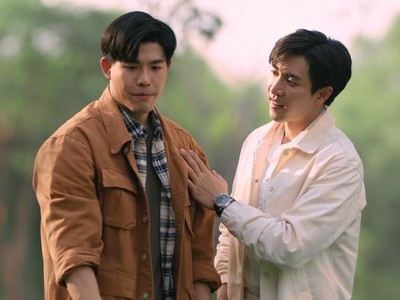 Nanfah and Phupha, also known as Fah and Phu, have been best friends since childhood. They attended high school and university together. Phupha's father passed away when he was young. Afterwards, his mother moved to Australia for a fresh start. Phupha stayed in Thailand to live with his grandmother on her farm. He remained close to Nanfah throughout adolescence. However, Phupha suddenly went missing one day. He relocated to Australia overnight, leaving Nanfah confused.
Nanfah has spent the past ten years trying to contact his missing friend. Phupha left behind no explanation before his departure. He also ceased contact for a decade. Nanfah's many email messages have gone unnoticed. In addition, he used to travel to Australia to search for his friend. He would hand out posters to random strangers. Nanfah met Khunkhao, a friendly local, during his travels. They befriended each other. However, Nanfah was unsuccessful in finding his friend.
A decade later, Nanfah works as an employee at a marketing agency. He is well-liked in the workforce. His best friend, Party, is always by his side. Other colleagues include Giegie, Man, and their boss Ken. Nanfah is a bachelor who lives alone. He is notoriously messy and doesn't look after himself. As a result, his apartment is a mess. Nanfah also owns a cat, Oliang.
One day, Nanfah is shocked when a new neighbour moves into the flat across the hall. Phupha has returned after a decade of absence. Both live in the same apartment. Nanfah is overjoyed to reunite with his best friend. Yet, he has many questions and demands an explanation for Phupha's disappearance. Phupha is evasive and refuses to answer him. Eventually, Nanfah gives up on inquiring about the past. He focuses on rebuilding their friendship. The pair gets along and quickly regains their familiar rapport.
Phupha has recently opened a coffee shop. He is passionate about the industry and runs a successful business. Meanwhile, Nanfah's agency has started a new marketing campaign and needs a civilian spokesperson. Ken believes Phupha would be the perfect candidate, matching the key demographics. However, Nanfah is concerned about approaching his friend. Phupha is notoriously introverted and clams up in public. Phupha doesn't want to accept the gig initially. Nanfah must find a way to convince his friend to join the ad campaign.
The Promise 2023 Trailer
The Promise 2023 Cast
Characters
Nanfah
Kiak Wattikorn Permsubhirun (เกี๊ยก วัทธิกร เพิ่มทรัพย์หิรัญ)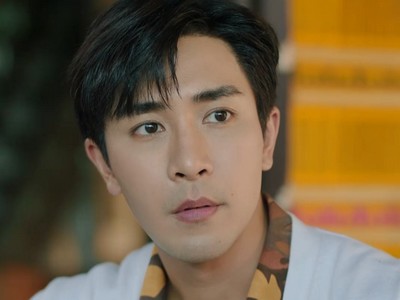 Nanfah is Phupha's childhood friend. Despite growing up together, Nanfah is shocked and confused when his friend suddenly relocates to Australia without an explanation. They haven't stayed in touch for ten years until Phupha returns and becomes his new neighbour. Even though his siblings and family lineage are all doctors, Nanfah works at a marketing agency. He is best friends with his colleague Party. Nanfah also owns a cat named Oliang.
Kiak Wattikorn Permsubhirun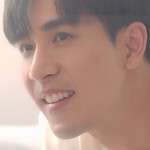 Kiak Wattikorn Permsubhirun (เกี๊ยก วัทธิกร เพิ่มทรัพย์หิรัญ) is a Thai actor. He is born on January 25, 1992. His first BL project is the 2022 drama, The Promise. He also stars in the expanded series in 2023.
Phupha
Kun Kittikun Tansuhas (กุน กิตติคุณ ตันสุหัส)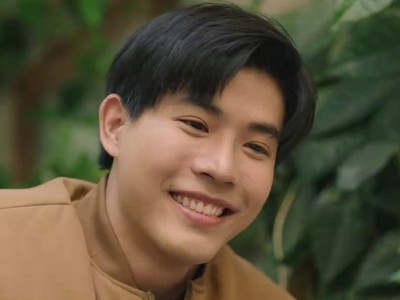 Phupha is Nanfah's childhood best friend. They have known each other since adolescence. However, Phupha suddenly moved away to Australia ten years ago. He departed without any explanation, farewell, or communication. A decade later, Phupha returns to become Nanfah's new neighbour. Yet, he won't reveal the reason behind his disappearance. Phupha currently runs a coffee shop. He is very close with his grandmother, who lives on a farm.
Kun Kittikun Tansuhas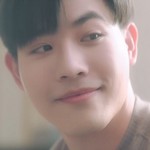 Kun Kittikun Tansuhas (กุน กิตติคุณ ตันสุหัส) is a Thai actor. His first BL project is the 2022 Thai drama, The Promise. He also stars in the expanded series in 2023. Kun is a former beauty pageant participant who competed as Mister International Thailand 2016.
Supporting Cast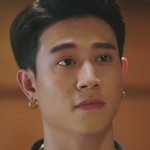 Party
Boss Thawatchanin Darayon (บอส ธวัชนินทร์ ดารายน)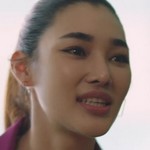 Giegie
Mint Putthida Samainiyom (มิ้นท์ พุทธิดา สมัยนิยม)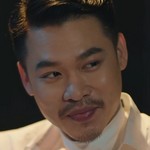 Man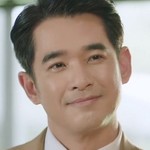 Ken
Lift Supoj Janjareonborn (สุพจน์ จันทร์เจริญ)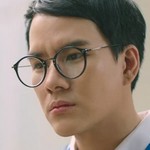 Joe
Mickey Swiis Techaphuwanon (มิกกี้ สวิส เตชภูวนนท์)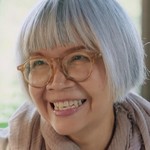 Namfon
Ruthaiwan Wongsirasawat (ฤทัยวรรณ วงศ์สิรสวัสดิ์)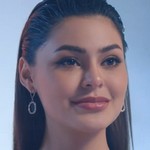 Dina
Marima Suphatra Kliangprom (มารีม่า สุภัทรา เกลี้ยงพร้อม)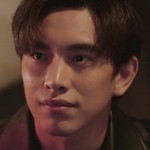 Khunkhao
Seagames Teerapat Angkanit (ซีเกมส์ ธีรภัทร อังคณิตย์)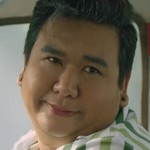 Gie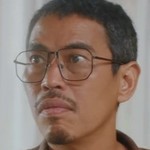 Moo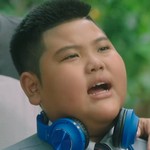 Patrick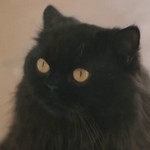 Oliang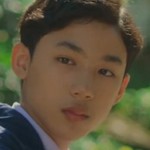 Young Nanfah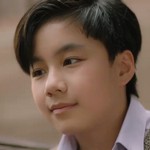 Young Phupha
Kim Achita Panyamang (คิม อชิตะ ปัญญามัง)
The Promise 2023 Review
Review

The Promise is a disappointing BL drama because it should have been better. The 2022 prequel told a sensitive romance between two childhood friends. I assumed the 2023 remake would carry a similar vibe, expanding the plot with additional substance. Instead, this new version loses many qualities that made the predecessor compelling. It lacks a cohesive narrative, suffers from pointless filler, and never surpasses the emotional highs of the original. The Promise botches a potentially epic love story and turns it into silly rubbish.
The Promise fails to highlight the history between the protagonists. Flashbacks are scattered throughout the episodes, making the story feel disjointed without sequence or momentum. The series neglects the early stages of their relationship, only showing glimpses here and there. Its streamlined narrative glosses over their high school and university experiences. There's so much missing material that could have fleshed out the romance. Without seeing how the leads fall in love, it diminishes the impact of their reunion years later. I don't feel emotionally invested in the couple's journey.
The short prequel benefits from a compact narrative that gets straight to the point. In contrast, the lengthy series is bloated with hours of meaningless nonsense. The story focuses too much on Nanfah's workplace, especially his obnoxious colleagues. I hate almost everyone in the supporting cast. They annoy me with their cringy comedy and eccentric personalities. Also, the plots simply aren't exciting. Many irrelevant scenes feel like random shenanigans, offering no entertainment value. They waste time and divert attention away from the central romance.
I enjoy Phupha and Nanfah's interactions. Their playful rapport evokes the familiarity of best friends who grew up together. Each beautifully filmed scene highlights emotional intimacy with a fun dose of sexual tension. The couple has a juicy backstory as Phupha returns to Nanfah's life after a decade of separation. When the characters navigate their repressed feelings, the story produces poignant moments. My heart was stirred when Phupha cried in his sleep. Yet, this friends-to-lovers journey takes too long to reach a climax. There is also an endless cycle of pesky love rivals.
Despite some frustrating behaviour, Phupha and Nanfah are sympathetic protagonists. They possess genuine likability, making me root for them. Phupha shines in heartwarming scenes with his lovable grandmother. Likewise, Nanfah is naturally charming in his everyday behaviour. Although both leads are endearing, they often overact during dramatic moments. They are too exaggerated in their theatrical performances. Nanfah's actor (Kiak) appears extra hammy. However, he has a talent for comedy and handles humorous encounters surprisingly well.
For most of the series, The Promise bores me with uneventful plots and unfunny antics. However, the story becomes so absurd during the last few episodes that I enjoy everything ironically. The corny melodrama, cheesy love triangles, and campy overacting hit the sweet spot, reaching the territory of unintentional comedy. Going into the sequel, I looked forward to an angsty love story filled with delicate emotions. Instead, this guilty pleasure cracks me up with its senseless stupidity. Contrary to my high expectations, The Promise deteriorates into a hilarious mess.
Summary
Bloated story
The Promise is bloated with hours of meaningless nonsense. The obnoxious side characters annoy me with their cringy comedy. Also, the irrelevant workplace drama commands too much attention.
Juicy romance
I enjoy the couple's playful rapport, intimate exchanges, and juicy sexual tension. However, the friends-to-lovers journey takes too long to reach a climax. There are also too many pesky love rivals.
Hammy acting
While the leads have charming demeanours, they go to the school of overacting and appear hammy in emotional scenes. Nanfah's actor (Kiak) is funny and handles comedic moments fluently.
Happy ending
The Promise has a happy ending as the leads reunite emotionally. They also unearth a shocking family connection. The absurd melodrama in the last few episodes is hilariously messy.
Glossy artistry
The series is beautifully filmed with glossy production values and vibrant cinematography. However, the product placement can be heavy-handed. Expect long seminars about various beauty products.
69%
The Promise features an enjoyable couple with juicy chemistry and sexual tension. Yet, their romance is diminished by disjointed storytelling, pointless filler, and obnoxious love triangles.
The Promise 2023 Episodes
Episode Guide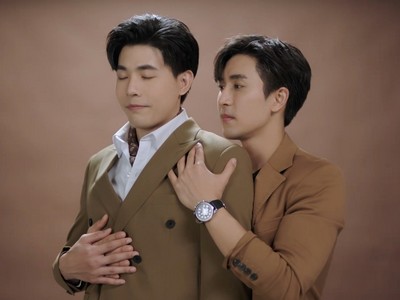 Start Date March 1, 2023
End Date May 24, 2023
Episodes 10 episodes
Episode Length 35 to 60 minutes
The Promise has a total of 10 episodes. Each episode is around 35 to 60 minutes long. The last episode is around 45 minutes long. It is a long BL drama, and you can finish the entire series in around 8 hours. The Promise started on March 1, 2023 and ended on May 24, 2023.
Episode 1
Episode 2
Episode 3
Episode 4
Episode 5
Episode 6
Episode 7
Episode 8
Episode 9
Episode 10
Episode Reviews
Episode 1
The story goes downhill once the characters transition to adulthood. Those scenes are cringe. I wanted to see Phupha & Nanfah during high school and university to flesh out their relationship.
Episode 2
OMG, the kiss! Why did they save the juiciest scene until the last second? So far, this series is very different from my expectations. At least the leads are reunited. I do like their interactions together.
Episode 3
I'm more interested in the flashbacks than the present timeline. This episode feels like filler. The story gets distracted by dumb subplots instead of focusing on Phupha and Nanfah's romance.
Episode 4
OMFG. These coworkers are so damn annoying! The so-called jokes are very unfunny. Making Phupha the spokesperson for this ad campaign seems contrived. Why would they pick him?
Episode 5
Ugh, no more filler. What an anticlimactic way to reveal Phupha's secret. *sees text* At least they finally address the elephant in the room. Let's hope the romance starts making progress.
Episode 6
I enjoy the scenes with the grandma. She's the only likeable supporting character in the cast. Oh, I feel bad for Phupha when he cried during his nightmare. That moment sheds light on his torment.
Episode 7
It's bizarre how Phupha ditches his shop and dumps all the work onto Joe. LOL. I like that the recent episodes often reference Phu & Nan's history. Yet, the romance takes too long to progress.
Episode 8
Okay, Nanfah having three love interests fight over him is hilariously messy. Not Khunkhao being Phupha's secret brother! I'm screaming! This story is such a ridiculous mess that it becomes iconic.
Episode 9
Not the grandma dying right after Nanfah and Phupha's official kiss! IT'S THE KISS OF DEATH! Ugh, was her death necessary? I really liked her character. Kill off those annoying coworkers instead.
Episode 10
LMAO. What a mess. From the secret half-brother to the missing airplane twist, the melodrama is so absurd that I crack up. Also, I appreciate a BL series that ends with two shirtless guys making out.
The Promise 2022 Series
Prequel
The Promise (2022)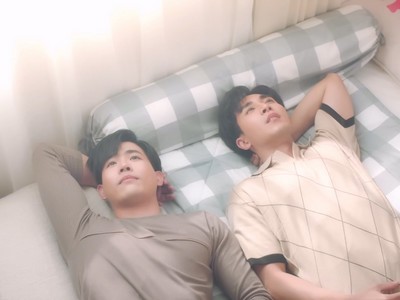 The Promise released a two-episode prequel special in 2022. It is approximately one hour long. The story introduces the protagonists and depicts their emotional relationship drama during university. You should watch the prequel before starting the 2023 follow-up. The original series will help you understand the couple's history better.
The Promise prequel has a stellar first episode. Despite the short length, it tells a compact love story between two childhood best friends. There are romantic sparks and poignant exchanges as Phupha wrestles with his feelings for Nanfah. In my opinion, the 2023 sequel doesn't capture the same magic as the original. There's just too much filler and nonsense in the bloated narrative. I had high expectations after watching the 2022 version. Sadly, the follow-up is disappointing.
The Promise 2023 Information
Links
DEVONTE296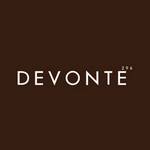 DEVONTE296 is a Thai studio that produced The Promise (2023). It also created the short prequel series in 2022. DEVONTE296 is a Thai cosmetic brand that specializes in men's skincare products.
Director
Khom Kongkiat Khomsiri (โขม ก้องเกียรติ โขมศิริ) is a Thai director. His first BL project is the 2022 drama, KinnPorsche. He also worked on the 2023 series, The Promise. In addition, Khom is an actor with a supporting role in the 2021 drama, Bad Buddy.