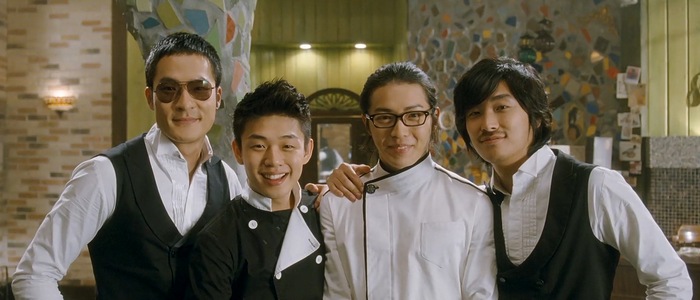 Antique is the Korean movie adaptation of the Antique Bakery manga. The film focuses on a pastry shop owner and an openly gay patisserie, who share a tricky relationship dynamic. Joined by other quirky employees, they work together in a cheery, cozy, and chaotic environment.
Although Antique looks stylish and vibrant, it misses the mark with muddled storytelling. The narrative is an incoherent mess and all the characters come across as shallow caricatures. Plus, the homophobia is outrageously rampant with gay sexuality often antagonized or depicted as the butt of the joke.
Antique Movie Summary
What is the movie called?
서양골동양과자점 앤티크
Where was the film made?
South Korea
When was the movie released?
2008
How long is Antique?
Around 1 hour and 45 minutes
How would you describe the film?
Happy and funny
Is Antique a manga?
Yes, written by Fumi Yoshinaga
Is Antique BL?
No, but Antique has a minor gay romance.
Plot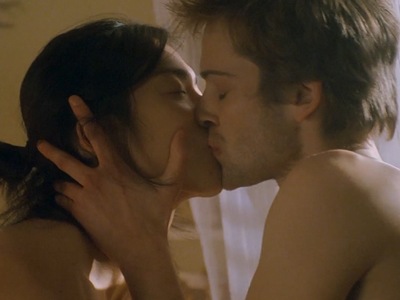 Jin Hyuk is a wealthy heir who recently quit his corporate job to open a pastry shop instead. Despite his aversion to sweets and desserts, Jin Hyuk envisions his store will attract many lovely female customers. His first employee is Sun Woo, a talented patisserie with culinary knowledge from overseas. However, Sun Woo has a notorious reputation as a "devilish gay" with seductive allure over men.
Jin Hyuk and Sun Woo shared history together as high school classmates. Years ago, Sun Woo confessed his love to Jin Hyuk. However, Jin Hyuk rejected him with a harsh and homophobic response. Despite the failed confession, it liberated Sun Woo from the closet to live openly as a gay man. Since then, Sun Woo followed a lover to France, where he picked up his culinary skills.
Initially, Jin Hyuk and Sun Woo were the only ones working the store. Their next hire is Ki Bum, a former boxer who didn't care about the job at first. However, he tasted Sun Woo's delicious foods and begged for employment. The fourth employee is Soo Young, Jin Hyuk's roommate and childhood best friend. Although Jin Hyuk looks intimidating in his dark sunglasses, he's pretty clumsy and goofy.
Business is going well at the pastry shop, which is finally attracting a steady stream of customers. One day, Jin Hyuk's mother visits her son's store for afternoon tea. However, she is disturbed after recognizing a familiar face from the past. It unleashes painful memories from Jin Hyuk's childhood, ones that he had repressed until now.
Antique Movie Trailer
Antique Movie Cast
Characters
Jin Hyuk Joo Ji Hoon (주지훈) Joo Ji Hoon Instagram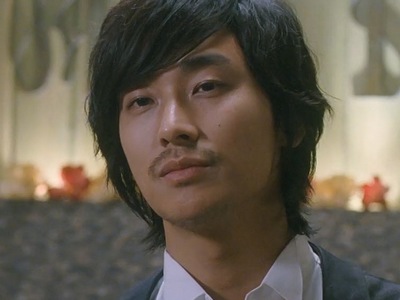 Jin Hyuk is a pastry chef owner. He comes from a wealthy family, but quits his job to open the bakery instead. Ironically, he doesn't like cake and even throws up after eating them. Jin Hyuk often clashes with his employees due to his personality. He is roommates with his childhood friend Soo Young.
Sun Woo Kim Jae Wook (김재욱) Kim Jae Wook Instagram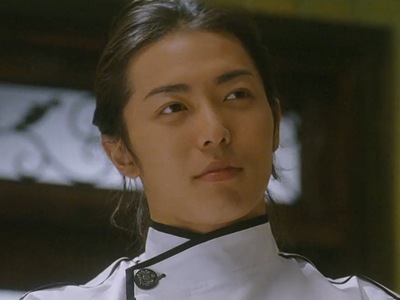 Sun Woo is an openly gay patisserie who works in Jin Hyuk's bakery. He studied his culinary skills in France. In high school, he confessed his love to Jin Hyuk, whose homophobic rejection helped Sun Woo to come out. Sun Woo's ex-boyfriend is Jean-Baptiste, another famous pastry chef.
Supporting Cast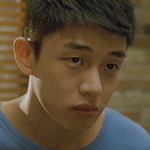 Ki Bum
Yoo Ah In (유아인)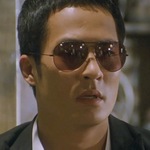 Soo Young
Choi Ji Ho (최지호)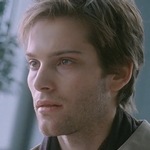 Jean-Baptiste
Andy Gillet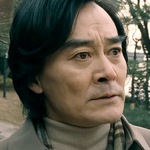 Captain Heo
Kwon Tae Won (권태원)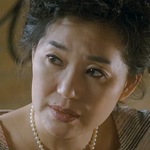 Jin Hyuk's mom
Oh Mi Hee (오미희)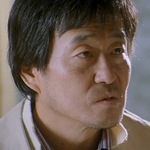 Heensooyeom
Kim Chang Wan (김창완)
Antique Movie Review
Review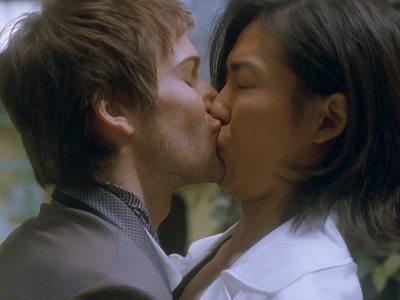 My scathing review of Antique could be an unpopular opinion, because the movie is generally well-received among the BL community. Yet, I think it's an incoherent, boring, and homophobic mess. After revisiting the film recently, I dislike Antique even more than my first time watching it. The storylines are nonsensical, the characters annoy me, and the surreal humour doesn't land. For the record, I adore the Antique Bakery anime and prefer it as the superior adaptation.
Antique is a sleek production with handsome actors, stylish settings, and slick musical numbers. Beyond the aesthetics, there's little else to recommend. The fast-paced narrative is uncomfortable to follow along, rushing from plot to plot chaotically. Those unfamiliar with the source material might feel confused by how poorly the story events and character dynamics are explained. The scenes don't occur organically, like they are ripped from the manga and tossed into the movie without context.
Antique relies on its lead Jin Hyuk to carry the film. He's supposed to be a cheeky yet lovable rascal, but I find him so unbearable and obnoxious. Jin Hyuk spews homophobic comments like rapid-fire, constantly mocking Sun Woo because of his sexuality. He also mistreats his employees for "comedic" effect, even though his abusive conduct is thinly veiled workplace harassment. Jin Hyuk is such an unlikeable protagonist that I can't connect with his emotional arc in the film's second half. The journey into his trauma feels hollow and falls flat.
Don't look to Antique for positive LGBT representation. Sun Woo is a gay character defined by his sexuality and barely anything else. His predatory behaviour around men feels problematic, perpetuating harmful stereotypes as he pushes unsolicited advances on Jin Hyuk. His romance with Jean-Baptiste is conveyed through shallow interactions and awkward kisses, hardly developed with passion or nuance. The BL content in Antique is disappointingly minimal with a gruesome conclusion to the gay relationship.
I suspect a large part of Antique's popularity comes from the famous Korean actors in the celebrity cast. To be fair, all the performers are vivacious, charismatic, and propel the movie with boundless upbeat energy. If you like the actors, maybe it will delight you to see them interact in this campy gay-adjacent film. Otherwise, their collective star power isn't enough to salvage the dire storytelling or shallow characterizations. I'm sorry about the overwhelming negativity, but Antique just isn't that enjoyable for me.
Summary
Incoherent story
The storytelling in Antique is incoherent and nonsensical. It moves far too rapidly, stripping the plot of any emotional nuance.
Bad romance
Antique negatively portrays its openly gay character and his relationship with another man. This film is filled with homophobia and offers terrible LGBT representation.
Enthusiastic acting
The star-studded cast in Antique propels this movie with boundless charisma. They are fun, vibrant, and energetic, even though the narrative never expands on their characters much.
Okay ending
The film ends darkly and dramatically. However, the events leading up to the conclusion are so incoherent that it diminishes the impact.
Decent artistry
Antique is a stylish and polished movie. I love the beautiful set decorations, especially the bakery. There are also some fun and campy musical numbers.
38%
Between the confusing narrative and the problematic tropes, the Antique movie is almost unwatchable. There are far better adaptations of the Antique Bakery story than this movie.
Antique Anime Series and Drama
Remakes
Antique Bakery 2008 anime series Anime review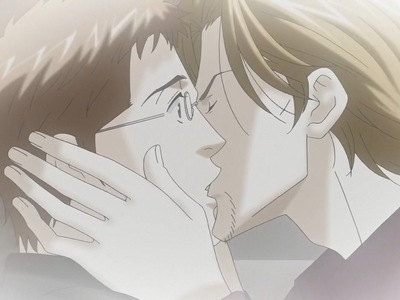 The Antique movie and the Antique Bakery anime were both released in 2008, with the anime coming out a few months earlier. They essentially follow an identical story with the same characters. Of course, the Antique Bakery anime is a 12-episode series that runs almost 5 hours long, so it has more time to develop the universe. I thought the anime was flawed but fun, a much better adaptation than this movie.
In addition to the anime series, Antique also has other versions of the same story. In 2001, it released a Japanese adaptation called Antique. It changes the gay character into a straight guy…enough said. As unenjoyable as I found the Antique movie, it's still not the worst remake for me. You may also be interested in checking out the 2021 Thai adaptation Baker Boys or the original manga written by Fumi Yoshinaga.
Baker Boys 2021 series Drama review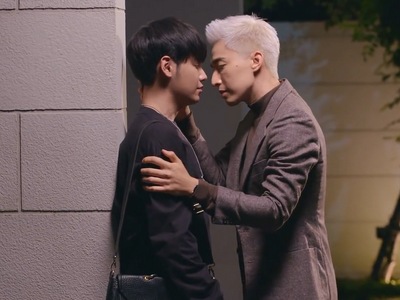 Decades after Antique Bakery was released, the franchise gets a surprising revival with a Thai drama remake. Baker Boys is the 2021 adaptation of the story. It puts a modern spin to the classic plot, including many changes to accommodate the extended length. For instance, the characters now live together in the same house.
Baker Boys shares some similarities to the Antique movie. It also features some pretty well-known Thai actors, solid production values, and lively atmosphere. However, the series has incredibly stupid storytelling, so dumb that it takes away your enjoyment of the story. Baker Boys is marginally better than Antique, in my opinion. However, it's still not an excellent adaptation by any means.
Antique Movie Information
Links