2022 is a memorable year for the best BL series. Numerous enjoyable dramas come from Japan, South Korea, Taiwan, Thailand, and Asian countries worldwide. BL creators demonstrated their imagination and sense of romantic fantasy, producing love stories that make my heart swell. This year also welcomes numerous sequels, remakes, adaptations, and familiar on-screen couples returning to brand new series.
Eternal Yesterday is the best BL drama in 2022. This epic love story combines profound themes, a sensitive romance, and emotive acting to create a masterpiece. It uses a brilliant plot device to convey thoughtful messages about grief and tragedy. Each heartbreaking episode makes me want to cry, yet it inspires many other colourful emotions. Eternal Yesterday deserves all the accolades for its exquisite showcase of passion and devotion.
Semantic Error is one of the top 2022 BL dramas. This sleek and stylish romantic drama has captured the hearts of BL fans worldwide. The charismatic lead actors and their pulsating chemistry have created an iconic couple with dedicated fan followings. The storytelling is brisk, the romance is alluring, and the intimate scenes are breathtakingly sexy. Semantic Error has energized the Korean BL industry, and we eagerly anticipate the second season.
My goal is to review every BL drama in 2022. As I finish watching each series, I will update this list with my latest thoughts. I hope to compile a comprehensive ranking for all the shows released during the year. Check out my best BL series 2022 recommendations!
Best BL Recommendations
BL Categories
Top BL 2022 My favourite BL dramas in 2022!
Good BL 2022 Positive recommendations
Okay BL 2022 Middle-of-the-pack dramas
Other BL 2022 Not my favourites
BL Years
2022 BL List of BL dramas in 2022
Best BL 2023 Top BL dramas in 2022
Best BL 2021 Top BL dramas in 2021
List of Best BL Dramas 2022
Eternal Yesterday is one of the best BL series this year. My School President and The Eclipse are also excellent dramas. In addition, Semantic Error, Old Fashion Cupcake, and the To My Star 2 sequel come highly recommended.
BL Anime
Japanese BL
More Than Words 90%
Egoist 87%
Senpai, This Can't Be Love! 84%
Kabe Koji 81%
BL Metamorphosis 76%
Two Office Workers Who Are Too Poisonous 73%
Double 73%
A Man Who Defies the World of BL 2 71%
Korean BL
Semantic Error 94%
To My Star 2 91%
Roommates of Poongduck 304 81%
Choco Milk Shake 80%
Ocean Likes Me 76%
Color Rush 2 75%
Blueming 74%
The New Employee 72%
Oh! My Assistant 71%
Original Sin 69%
Once Again 68%
The Director Who Buys Me Dinner 67%
First Love Again 67%
Taiwanese BL
Plus & Minus 89%
About Youth 72%
Thai BL
The Eclipse 94%
The Warp Effect 90%
Triage 88%
My Only 12% 86%
Ai Long Nhai 86%
Vice Versa 85%
180 Degree Longitude Passes Through Us 84%
You're My Sky 81%
Cutie Pie 78%
Love Mechanics 78%
21 Days Theory 76%
My Ride 75%
What Zabb Man! 75%
My Secret Love 73%
Coffee Melody 73%
Never Let Me Go 72%
Our Days 71%
Enchanté 70%
On Cloud Nine 70%
Why You… Y Me? 67%
Remember Me 67%
Magic of Zero 66%
Vietnamese BL
Love Bill 85%
Hong Kong BL
Top BL Series

Eternal Yesterday is a Japanese BL series about two high school students who experience a heartbreaking tragedy. The protagonist used to be a loner until his cheerful classmate befriends him. Despite their opposite personalities, they form a close bond and cultivate a secret attraction. On an ordinary morning, they are walking to school. A devastating event suddenly occurs, changing their lives forever.
99% Eternal Yesterday is an emotional BL series examining the aftermath of tragedy. This masterpiece showcases a sensitive romance, powerful acting, complex themes, and heartbreaking sorrow.
Emotional story Eternal Yesterday uses a brilliant storytelling device to express profound themes about trauma and loss. Every powerful episode makes me want to cry, contemplate, and feel vivid emotions.
Sensitive romance The series portrays a tragic teen romance with thoughtful introspection and delicate sensitivity. The mature relationship is packed with substance, symbolism, and sexual tension.
Poised acting The telegenic leads portray their roles with poise. Mitsuru's actor (Sora Inoue) gives a nuanced performance behind his brooding demeanour. His costar (Rio Komiya) exudes charm and perkiness.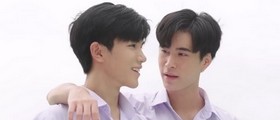 My School President is a Thai BL series about an enchanting teenage love story. The protagonist is an aspiring musician who forms a high school band with his friends. He clashes with the student council president, who threatens to cancel their extracurricular activities. Despite initial hostility, the relationship takes a friendlier turn. Beneath his bravado, the president may not be as intimidating as he seems.
95% My School President is a cheerful BL series with sentimental plots, endearing protagonists, and vibrant artistry. The heartthrob leads share a smooth rapport, propelling this dreamy teen love story.
Bubbly story My School Romance has a delightful story about the best high school experiences, from teen friendships to first love. Under the cheerful facade, the complex plot contains mature messages.
Enchanting romance This teen romance plays out like an enchanting fantasy, capturing the giddiness of falling in love. Gun and Tinn's relationship evolves throughout an exciting journey with many flirty exchanges.
Charming acting Both leads epitomize teen heartthrobs. With a charming smile and bewitching eyes, Gun's actor (Fourth) is the whole package. His costar (Gemini) is sincere, enthusiastic, and endearing.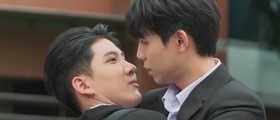 The Eclipse is a Thai BL series about an uprising at an all-boys school. As the president of the prefects club, the main character is used to following the rules. He feels disturbed by the recent protests and strange phenomena happening around campus. The protagonist believes the new transfer student is responsible for causing these disruptions. He investigates the rebellious classmate, hoping to uncover his mysterious intentions.
94% The Eclipse is an intimate, intense & insightful BL series with powerful political messaging. It infuses intelligent concepts with a compelling couple and their emotional love story.
Intriguing story The Eclipse is a profound BL drama with clever messages about power, privilege & oppression. The school protests reflect current events, mirroring the conflict between Thai authorities and activists.
Vibrant romance Akk and Aye make a fun, engaging couple with a lively personality clash. Each romantic encounter is memorable, including their amusing banter, flirty exchanges, and iconic kisses.
Enjoyable acting The leads share natural screen chemistry that propels their relationship scenes to incredible heights. Akk's actor (First) brings sensitivity to his role, while his costar (Khao) exudes cheeky charm.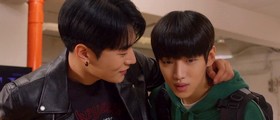 Semantic Error is a Korean BL series about two feuding university students. A serious programmer and a rebellious artist clash over a school project. Their animosity keeps escalating to new extremes, defined by petty pranks and feisty arguments. When their vendetta starts to dissolve, the characters discover their feelings for each other are a lot more complicated.
94% Semantic Error is an exhilarating BL drama, packed with nonstop entertainment from start to finish. Each episode flies by quickly because I'm having so much fun with the story.
Exciting story Semantic Error has a fast-paced plot about two university enemies and their raging feud. Their relationship journey is juicy, exciting, and lots of fun to watch.
Thrilling romance Sang Woo and Jae Young share excellent chemistry with many sassy exchanges and saucy encounters. Their personality differences create a juicy, volatile dynamic.
Iconic acting Both leads are charming and embody their roles perfectly. These actors define their characters, bringing them to life. I can't imagine Sang Woo or Jae Young played by anybody else.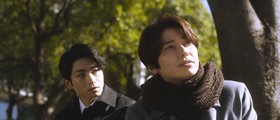 Old Fashion Cupcake is a Japanese BL series about a delightful office romance. The main character is a single business employee in his late thirties, who lacks ambition and fails to enjoy life beyond his job. A young colleague befriends the protagonist and encourages him to try new experiences outside his comfort zone. They start by visiting various dessert parlours, constantly standing out as the only male customers in shops packed with women.
91% Old Fashion Cupcake is a sophisticated BL drama with a thoughtful story, handsome protagonists, and sexy seduction. It has the perfect fusion of humour, romance, drama, and emotions.
Delightful story Old Fashion Cupcake has brisk storytelling, sharp dialogue, and delightful momentum. This well-written story explores mature themes like age, gender, and societal norms.
Intriguing romance This enchanting love story begins with a cute friendship between two colleagues. Although a few seductive moments may cross work boundaries, their flirty attraction builds to a sensational climax.
Charming acting Both actors do splendidly with their natural and charismatic performances. These handsome protagonists are suave, charming, and share a persuasive rapport.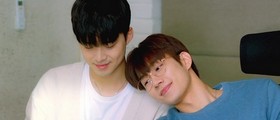 To My Star 2: Our Untold Stories is the second season of the Korean BL series, To My Star. This sequel continues the romance between a famous actor and an ordinary chef. However, the couple is no longer together at the beginning of the story. A year after their heartbreaking separation, the devastated protagonist seeks answers from his missing ex-boyfriend.
91% To My Star 2 improves over its first season. The series has richer emotions and substantial character development in a sophisticated story. It examines relationships intimately and maturely.
Substantial story To My Star 2 is a sensitive and mature BL drama exploring the poignant relationship dynamics after a breakup. The complex characters and heartfelt emotions enrich the story.
Sophisticated romance Although the two leads are not a couple anymore, I enjoy the volatile tensions in their juicy interactions. Their separation adds a riveting dimension to every exchange, making you observe them closely.
Sensitive acting The actors deliver good performances that support the emotional material. The child actress who portrays Yoo Ha is a natural and steals many scenes from everyone around her.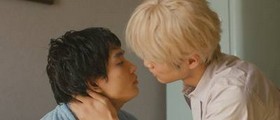 More Than Words is a Japanese drama about three best friends in a love triangle over the years. The aromantic female protagonist befriends a popular classmate, even though she isn't interested in dating him. Later, they welcome a gay coworker to their social circle. The trio gets along splendidly, forming a close bond from high school to adulthood. Yet, their relationship reaches an emotional turning point that threatens to drive them apart.
90% More Than Words explores the compelling dynamics of a love triangle. This sensitive drama contains brilliant themes, sentimental messages, sympathetic characters, and poignant emotions.
Sophisticated story More Than Words has a thought-provoking story that explores friendship, romance & many meaningful themes. It relies on subtle hints and understated subtext to convey its sentimental messages.
Sensitive romance There is a BL romance in More Than Words, even if the gay relationship isn't the primary focus. The couple becomes prominent in the last few episodes, sharing numerous intimate exchanges.
Brilliant acting Mieko's actress (Ryoko Fujino) portrays her role with quiet dignity and inner strength. Likewise, her costar (Yuzu Aoki) balances his bubbly persona with persuasive dramatic performances.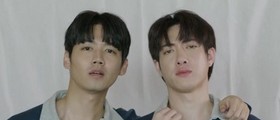 The Warp Effect is a Thai comedy series with a BL subplot. The main character is an uncool high school student who causes drunken chaos at a party. After regaining consciousness, the protagonist discovers he has travelled to the future. His adult life is drastically different. All his teenage best friends have become his enemies. Using a set of photos as clues, he must decipher what happened and find a way to return to his original timeline.
90% The Warp Effect is a hilarious comedy with progressive storylines, positive messages, and powerful LGBTQ+ representation. It portrays sexuality and social justice more liberally than most Asian dramas.
Progressive story The Warp Effect tells a bold, progressive story with meaningful themes, from sex education to body positivity. Beyond the thoughtful messaging, the lighthearted comedy is funny and cheerful.
Side romance Army & Joe make a decent side couple with plenty of time in the spotlight. Yet, they get less content than a proper BL drama. Army's character is an endearing gay icon and deserves a spin-off!
Charming acting The leads give stunning performances. Alex's actor (New) exudes a natural charisma and nails his comedic scenes. His costar (Fah) is a confident actress who shines in her dramatic encounters.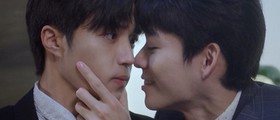 Plus & Minus is a Taiwanese BL series about the romance between two childhood friends. The main characters have been best friends for over twenty years. Now, they work as colleagues in the same law firm. Despite their close brotherly bond, this friendship never escalated affectionately until now.
89% Plus & Minus is an enjoyable love story with charming protagonists, delightful interactions & a fabulous romance. Each episode is packed with divine relationship moments that make the BL fan in me giddy.
Charming story Plus and Minus features my favourite BL trope about childhood best friends navigating their secret attraction. Despite some clunky writing, the overall journey is fun and lighthearted.
Sensational romance I am obsessed with this cute couple and their exciting relationship dynamic. The leads share an emotional bond, funny banter, delightful interactions, juicy sexual tension, and affectionate encounters.
Comfortable acting The lead actors are compatible and do an excellent job propelling their roles. Ze Shou's actor (Max Lin) is energetic, while his costar (Shi Cheng Xuan) brings a dignified vulnerability to his performance.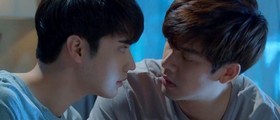 Triage is a Thai BL series with the main character stuck inside a time loop. The protagonist is an emergency room doctor who repeats the same timeline after failing to save a patient's life. He must revisit the past and change history to stop the tragedy from happening. The two leads go on an extraordinary adventure with time manipulation, mystery investigation, and epic romance.
88% Triage is a clever and creative BL series with a thrilling time-loop mystery that keeps you guessing. This ambitious story deserves kudos for being innovative, intelligent, and imaginative.
Innovative story Triage has an action-packed story about manipulating timelines, investigating mysteries, and changing destinies. The unpredictable plot is intriguing, suspenseful, and multifaceted.
Epic romance The series weaves an intelligent narrative with a seductive romance. While the relationship takes time to progress, the love story feels epic as the couple overcomes many twists and obstacles.
Comfortable acting Both leads give assured performances that mesh well with the vibrant supporting cast. Tin's actor (Tae) is charming, while his costar (Tee) balances swagger with sensitivity in a nuanced portrayal.
Good BL Series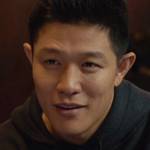 Egoist is a Japanese BL movie about a couple who recently met and started dating. However, they face financial troubles. While the main character can afford luxury brands, his partner struggles to make a decent income to support his mother. Despite the expensive gifts, their relationship becomes strained. As the protagonist examines the situation, he discovers a shocking secret about his boyfriend.
87% Egoist is a poignant movie that explores complex relationship drama with sensitive emotions. Both actors give award-winning performances as they portray a passionate and sensual romance.
Poignant story Egoist explores a couple's whirlwind romance and fascinating relationship drama. Later, the story becomes gloomier. The poignant narrative examines sophisticated messages about love.
Steamy romance The movie contains many steamy sex scenes and bonding moments, highlighting the couple's physical and emotional intimacy. However, the film's second half deviates from the romance.
Powerful acting Kosuke's actor (Ryohei Suzuki) carries the film with a versatile range and a commanding presence. His costar (Hio Miyazawa) radiates warmth, sincerity, and angelic innocence.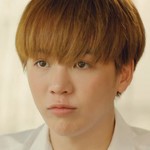 My Only 12% is a Thai BL series that follows two childhood best friends from high school to university. The main characters are neighbours who grew up together and developed a close bond. Yet, their relationship becomes complicated as romantic feelings emerge. The protagonist feels tormented about his secret crush, which he doesn't believe will be reciprocated.
86% My Only 12% is a heartfelt BL series with genuine characters, thoughtful themes, and sentimental exchanges. This tender teen love story portrays friendship and first love exquisitely.
Sentimental story My Only 12% is a thoughtful coming-of-age tale that explores adolescence and first love. The sentimental story contains charming leads, meaningful messages, and many well-written scenes.
Gentle romance This love story portrays the tricky transition from a childhood friendship to a teen romance. Although the couple faces an emotional journey, they share warm chemistry and adorable scenes.
Sensitive acting Eiw's actor (Earth) is brings sweetness and sensitivity to his performance. This role seems tailor-made for him, highlighting his best qualities. His costar (Santa) is bubbly and charismatic.

Sasaki and Miyano is a BL anime series about the tender love story between two high school students. The main character is a BL fanatic who befriends an upperclassman, introducing him to the world of Boys Love manga. As they bond over their mutual interest, their relationship develops from a casual friendship to a blossoming attraction.
86% Sasaki and Miyano celebrates love with emotional sentimentality & thoughtful introspection. I have wanted a sensitive, down-to-earth BL anime for a long time. This series finally grants my wish.
Introspective story Sasaki and Miyano is a sweet high school love story. This delicate coming-of-age journey features charming protagonists, cute interactions, and compassionate messages.
Tender romance Sasaki and Miyano have an engaging rapport as they bond over their mutual passion for BL. Their adorable interactions and romantic exchanges make my heart go pitter-patter.
Soothing visuals This anime has soothing visuals that match its dreamy, mellow vibe. The series looks pleasant to the eye. Also, the mesmerizing last episode is beautifully drawn and displays dazzling style.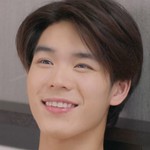 Ai Long Nhai is a lighthearted Thai BL series about two university friends and their campus romance. The protagonist used to be a playboy until he transferred to a new school. He develops feelings for an adorable classmate, who charms him with his cute appearance and quirky personality. However, his love interest seems oblivious and treats their relationship platonically. The line between friendship and romance blurs as they grow closer.
86% Ai Long Nhai is a cute, playful BL drama that entertains me with its humour and enthusiasm. This charming series showcases a quirky protagonist, a flirty relationship, and lighthearted romantic fluff.
Lighthearted story Ai Long Nhai has an amusing story with funny jokes and charming romantic fluff. I appreciate its progressive ideas. However, there are several flimsy plots and hiccups in the narrative.
Flirty romance Ai and Nhai have a juicy romance overflowing with affection, from sexy banter to seductive kisses. The relationship scenes are authentic, resembling a genuine couple. Their flirting is adorable.
Energetic acting Although the acting isn't the best, I appreciate the lively energy from the enthusiastic cast. The attractive leads share a naturally flirty chemistry. Nhai's actor (Ping) shows lots of bubbly enthusiasm.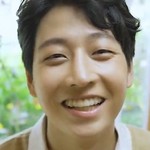 Love Bill is a Vietnamese BL series about a runaway teenager and his older roommate. After clashing with his family, the rebellious protagonist deserts home with nowhere to go. An aspiring screenwriter allows the youth to live at his house as a renter. Although their relationship begins rockily, they build an intimate bond. As romantic feelings develop, they struggle with the age gap, class differences, and confusion over their sexuality.
85% Love Bill is an excellent Vietnamese BL series with a complex romance and compelling leads. Despite the writing flaws, this emotional love story resonates powerfully in many epic scenes.
Inconsistent story Love Bill has amusing scenes, snappy dialogue, and meaningful themes. However, the unpolished story is inconsistent and doesn't flow smoothly. There's also a lot of cliched melodrama.
Complex romance This complex romance offers emotionally compelling conflicts, from LGBT issues to coming-of-age drama. The relationship scenes can be fun and lively, packed with juicy sexual tension.
Energetic acting The talented stars deliver stunning performances, especially during climatic scenes. Nghia's actor (Mew) is spunky, charismatic, and vivacious. His costar (Ba Vinh) displays exquisite emotions.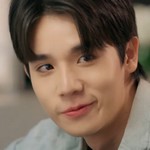 Vice Versa is a Thai BL series about a love story in a parallel universe. After life-threatening encounters, the protagonists regain consciousness to discover they have been magically transported to another dimension. Furthermore, they swapped bodies with two strangers and took over their identities. The main characters must work together, navigate this strange world, and find a way home.
85% Vice Versa is a cute BL series set in the quirky backdrop of an alternate universe. Led by two endearing protagonists, this enchanting romance feels sweet, playful, intimate, and affectionate.
Fun story Vice Versa has a fun and creative concept about parallel universes. Regrettably, the story never explores its full potential. It focuses on lighthearted plots more than complex, hard-hitting drama.
Adorable romance Packed with BL content, the warm-hearted romance is the highlight of the series. The adorable couple highlights their natural chemistry with flirty interactions. They bond emotionally and physically.
Energetic acting Puen's actor (Jimmy) is charming. He draws my attention with his boyish enthusiasm and charismatic presence. Also, he shares a smooth, comfortable rapport with his dashing costar (Sea).
180 Degree Longitude Passes Through Us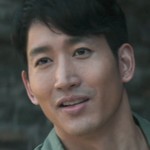 180 Degree Longitude Passes Through Us is a Thai BL series about trauma and family melodrama. The protagonist and his mom have depended on each other since his dad's untimely death. Recently, they encountered an old family friend who shared a fascinating history with his parents. The main character delves into secret scandals, emotional conflicts, and unspeakable truths about who his father used to be.
84% 180 Degree Longitude Passes Through Us is an entertaining series that explores trauma poignantly. It is powered by sparkling wit, juicy melodrama, sensational acting, and exhilarating emotions.
Emotional story 180 Degree Longitude Passes Through Us has an emotional story that explores trauma. It relies on clever dialogue to convey the plot. The sharp writing is witty and contains astute messages.
Outrageous romance This series doesn't have much romantic content. Also, I don't champion the couple. I can't immerse myself in the outrageous circumstances behind their unconventional love story.
Powerful acting All three actors share a snappy rapport and deliver powerful performances, especially in the finale. The small cast carries six hours of content filled with lengthy dialogue.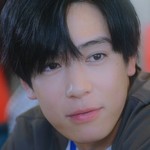 Senpai, This Can't Be Love! is a Japanese BL series about a cute and quirky workplace romance. The protagonist is a shy new employee at a 3D design agency. He has a secret crush on an older colleague, who mentors him in the office. As the two leads flirt coyly, they must navigate their unspoken feelings for each other.
84% Senpai, This Can't Be Love is a bubbly BL drama with a quirky story, endearing characters, and lighthearted humour. This easygoing series is packed with charm, comedy, and cuteness.
Lighthearted story Senpai, This Can't Be Love is a cute workplace romantic comedy that compensates for its simplicity with lots of silliness. The lighthearted story is funny, energetic, and cheerful.
Cute romance Kaneda and Yanase have a warm, cozy romance with adorable exchanges. I enjoy their charming relationship dynamic, even if their connection isn't too substantial.
Smooth acting Yanase's actor (Shuichiro Naito) exudes warmth, sincerity, and charisma in his performance. He captures my attention and comes across as genuine.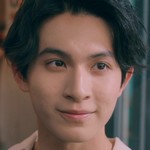 DNA Says I Love You is a unique Taiwanese BL series with a groundbreaking concept. However, the story begins ordinarily as a boy-meets-boy romance. The main character befriends a mysterious stranger, who seems sweet, shares similar interests, and gets along with him. As their relationship develops, his new acquaintance struggles to maintain a complex secret.
83% DNA Says I Love You is a poignant BL series that explores psychologically complex themes. Backed by beautiful cinematography & sensitive performances, this drama is superb.
Innovative story DNA Says I Love You is a unique BL series with a memorable and innovative plot. The intelligent storyline touches upon themes of adolescence, friendship, and confusion over your identity.
Gentle romance Amber and Le Chien have a cute romance that begins leisurely. However, their love story stops developing after a certain point, overshadowed by the emotional drama.
Delicate acting This series is an excellent showcase for Amber's actor (Erik), who gives moving performances in dramatic moments. His costar (Lukas Huang) is perky, but he struggles with the challenging material.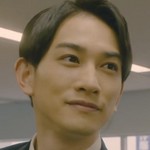 Cherry Magic! The Movie is the film sequel to the Japanese BL series Cherry Magic. This movie continues after the events of the original story. The protagonist is happily in love, although he can still read his boyfriend's mind when they touch. Despite their blissful relationship, a sudden job relocation means he must move away for a long time. Furthermore, coming out to their families weighs heavily on their minds.
82% Cherry Magic! The Movie isn't as funny or imaginative as the original drama. Nonetheless, this sequel is charming. It portrays a sweet couple and reinforces sentimental messages about their love.
Sensible story The Cherry Magic movie contains well-meaning messages about love. However, I find the sequel less entertaining than the original. The film is missing the vibrant energy and quirky humour.
Healthy romance The leads have a wholesome romance. They overcome their realistic problems, communicate honestly, and strengthen their bond. They finally kiss in the movie, but don't expect too much lol~
Charming acting Both actors are as charming as the original drama. IMO, these are the defining roles of their careers. Regardless of their future projects, I'll always see them as Adachi and Kurosawa.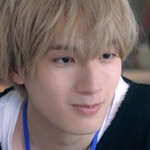 Candy Color Paradox is a Japanese BL series about two tabloid journalists. The protagonist is an investigative reporter for a magazine. One day, his boss assigns him to collaborate with a coworker on a new case. These colleagues don't get along due to their different personalities. Yet, they make a compatible team while uncovering the truth behind each story. As their relationship improves, the former adversaries develop an unlikely bond.
82% Candy Color Paradox is an energetic BL series with quirky characters in an entertaining romance. Each storyline unfolds excitingly, thanks to the cheeky humour, juicy plot twists, and a spicy romance.
Exciting story Candy Color Paradox follows two investigative reporters and their zany adventures. The quirky story contains sensationalist drama with juicy twists. It also explores themes of journalistic integrity.
Colourful romance The leads fall in love too quickly based on shallow interactions. Nonetheless, their relationship scenes are fun and engaging. From playful jokes to flirty seduction, this romance is a thrilling journey.
Decent acting Both leads give solid performances, but there's room for improvement. Kaburagi's actor (Jyutaro Yamanaka) carries a brooding vibe, while his costar (Kieto Kimura) exudes sincerity.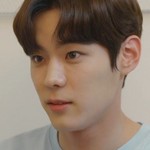 Roommates of Poongduck 304 is a Korean BL series about an office worker, his boss, and their odd living arrangement. The main character is a marketing intern who lives by himself. His friend slyly recruits a tenant and collects the rent money. Due to the misunderstanding, the two roommates clash and form an awful first impression. Later, the protagonist is mortified after learning his houseguest has become his new manager at work.
81% Roommates of Poongduck 304 is a charming BL series with the right blend of funny comedy and sweet romance. Despite the dubious workplace dynamics, the couple develops an adorable relationship.
Lighthearted story Roommates of Poongduck 304 is a lighthearted romantic comedy. It mixes casual office drama with fun roommate hijinks, creating a winning combination. Many episodes are cute and jovial.
Cute romance Initially, I'm troubled by the unprofessional power dynamics between an abusive boss and his employee. Over time, I warmed up to the compatible couple and their adorable interactions.
Charming acting The leads display vibrant charisma and bring their characters to life. Jae Yoon's actor (Yoon Seo Bin) is relaxed and natural, while his costar (Kim Ji Woong) portrays the goofy character cheerfully.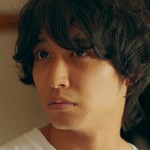 Kabe Koji is a Japanese BL comedy series about a doujinshi artist. The protagonist is famous for drawing an adult manga with steamy characters. Surprisingly, one of his biggest fans is a celebrity idol from an up-and-coming boy band. The two leads used to know each other in high school. An unlikely bond forms as they reconnect, leading to hilarious hijinks, warm camaraderie, and emotional journeys.
81% Kabe Koji is a cheerful BL comedy series with a boisterous sense of humour. Despite the lacklustre romance, the touching story explores nuanced plots and beautifully crafted character arcs.
Excellent story Kabe Koji is a hilarious comedy with naughty jokes, wacky humour, and legendary one-liners. The story also contains thoughtful themes and sentimental messages about pursuing your passions.
Weak romance I can't envision the leads as a couple. Although they have an emotional bond, their romantic connection feels underdeveloped. Mamoru keeps rejecting Issei instead of reciprocating his affection.
Enthusiastic acting The cast brings so much liveliness, enthusiasm, and flamboyance to their roles. Yamada's actress (Honoka Yahagi) is the standout, exuding so much charm and bubbliness as the lovable sidekick.

You're My Sky is a Thai BL sports drama. The main character is a motivated university student who wants to revive his school's ailing basketball team. He encourages his childhood friend to join the squad and pursue his dreams of becoming an athlete. The pair rekindles their close bond as they strive for the championship title.
81% You're My Sky overcomes a lousy first impression and develops into an engaging BL sports drama. The eventful narrative, the thrilling romances, and the gorgeous cinematography are all highlights.
Motivational story You're My Sky is an inspiring BL sports drama that depicts the journey of an aspiring athlete. The story conveys universal themes like teamwork, ambition, and chasing after your dreams.
Compelling romances Although not dreadful, the young cast is inexperienced and could give better performances. Some expressions and reactions appear stiff or awkward.
Okay acting The three romances are engaging and help elevate this series. Each pairing has memorable moments with fun interactions and sizzling sexual tension.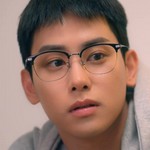 Choco Milk Shake is a Korean fantasy BL series about a pet owner whose animals transform into humanoid companions. The main character owns a dog and a cat. One day, they suddenly appear as humans. Despite his shock and confusion, the protagonist adjusts to a cozy lifestyle with his new roommates. They bond, create memories, and develop feelings that go beyond friendship.
80% Choco Milk Shake is a gentle BL series with lovable characters and charming slice-of-life drama. While the story doesn't develop significantly, it conveys tender emotions and poignant messages.
Cozy story Choco Milk Shake offers cute, casual slice-of-life drama with four endearing characters and their quirky interactions. Beneath the cheerful exterior, the narrative carries a subtle tinge of melancholy.
Sweet romance Although falling in love with your pet may seem odd, both romances are cute and pleasant. I don't feel passionate about the couples, but they evoke faint feelings of sentimentality.
Charming acting All the actors portray their roles with warmth and charm. Everyone brings a unique individuality that makes their personalities more vibrant. Jungwoo's lead (Ko Ho Jung) is my new crush!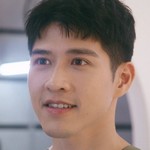 My Tooth Your Love is a Taiwanese BL series about a dentist, his patient, and their romance. The main character suffers from a toothache, but he'd rather endure the pain than seek help. When the protagonist finally visits the clinic, he causes trouble and clashes with his dentist. Despite the rocky first impression, they overcome their differences and befriend each other. As their friendship develops, they must figure out their budding feelings.
80% My Tooth Your Love is a cute and charming BL drama with an attractive cast. Even though the story is cliched, I enjoy the romantic banter and vibrant chemistry between the endearing characters.
Sloppy story My Tooth Your Love has created four endearing protagonists with charming personalities. However, the actual story is cheesy and clunky. The narrative slogs in the middle due to contrived conflicts.
Adorable romance I adore both couples. Bai Lang and Xun An have cute courtship scenes as their feud dissolves into riveting sexual tension. Likewise, Alex and RJ share comfortable chemistry with a fun rapport.
Vibrant acting This cast is good looking! Bai Lang's actor (Andy Wu) is gorgeous, exhibiting a magnetic screen presence with his cheerful disposition. RJ's performer (Michael Chang) also portrays his role smoothly.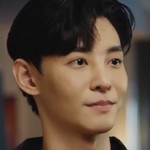 Something in My Room is a Thai supernatural BL series about a haunted house. The main character and his mom move into a new property, unaware there is a cheeky ghost trying to catch their attention. Once the protagonist gains clairvoyant vision, he befriends the spirit in his room. They form a profound bond while searching for the phantom's memories in the living world.
80% Something in My Room is a supernatural BL series with a balance of romance, drama, mystery, and horror. The emotional story is packed with complex plots, flawed characters & melancholy messages.
Thoughtful story Something in My Room has a thoughtful story that reflects on the themes of loss and loneliness. Some moments can be profound, poignant, and emotionally compelling.
Gentle romance Phob and Phat have a pleasant romance, exchanging many sweet interactions. There's also an intriguing connection between Phob and Ben, a love interest introduced midway through the story.
Decent acting Nuan's actress (Phiao) is fabulous in her role and snatches every scene. Overall, the older performers seem more comfortable on-screen than the younger cast.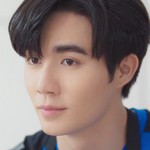 Cutie Pie is a Thai BL series about two childhood friends and their arranged marriage. For many years, the protagonist's grandfather wanted him to marry the son of a close family acquaintance. The main characters have gotten engaged and intend to fulfill their obligations. However, many scandalous secrets and hidden tensions threaten to tear apart their precarious relationship.
78% Cutie Pie is a polarizing BL drama that promotes toxic relationship tropes in a problematic romance. Nonetheless, the campy story is entertaining and enjoyable as a guilty pleasure.
Campy story Cutie Pie has an assertive LGBT agenda, portraying a gay couple in an unusual arranged marriage. Unfortunately, the messy storytelling and detestable leads undermine the positive messages.
Steamy romance The leads are physically affectionate with steamy encounters that will appeal to BL fans. However, the romance between a domineering control freak & a vapid bimbo creates a toxic power dynamic.
Charming acting Lian's actor (Zee) is convincing in his role. He portrays a suave, confident leading character with an irresistible swagger. The rest of the cast is okay, but some performers seem inexperienced.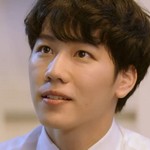 Love Mechanics is a Thai BL series about two engineering students and their turbulent romance. Triggered by a failed love confession, the heartbroken protagonist has a drunken one-night stand with a stranger at a bar. He feels scandalized by their encounter, especially after discovering his sex partner already has a girlfriend. As the characters meet again on campus, they must battle their confusion, remorse, and secret desire for each other.
78% Love Mechanics is a fun remake with glossy visuals, expanded plots & juicy BL content. Led by charismatic actors, their tortured romance suffers from poor writing and problematic melodrama.
Trashy story Love Mechanics has a woefully written story, relying too much on senseless conflicts, absurd coincidences & one-dimensional villains. The series is packed with toxic tropes, including rape and adultery.
Spicy romance Although the leads make a problematic couple, they have an affectionate romance with cute banter and playful flirting. They share comfortable on-screen chemistry with constant sparks.
Comfortable acting The actors are in sync with a relaxed rapport around each other. Vee's performer (Yin) exudes perky enthusiasm, while his costar (Mark) is telegenic and looks flattering from every camera angle.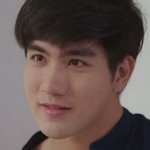 Sky in Your Heart is the spin-off of the Thai BL series Star in My Mind. The main character is a doctor who must do community service after his drunken car accident. The protagonist arrives at a rural village, where he clashes with a volunteer teacher over a lousy first impression. As they work past the early misunderstandings, the leads form a bond despite their personality differences.
77% Sky in Your Heart is a lighthearted series with charming leads, playful humour, and a cozy romance. Although it borrows ideas from other BL dramas, the familiar storyline plays out delightfully.
Engaging story Sky in Your Heart borrows many similar narrative elements from A Tale of Thousand Stars. Despite the resemblance, the story is still enjoyable, engaging, and entertaining.
Comfortable romance Fah and Prince have a delightful romance. Their funny banner in the beginning transitions into flirty exchanges. They share a lively rapport with a balance of humour, sentimentality, and intimacy.
Cheerful acting Fah's actor (Mek) is irresistibly charming in this role. His performance exudes a natural charisma, boundless enthusiasm, and a roguish cheekiness that makes him endearing.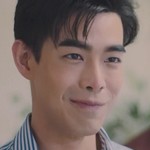 Till the World Ends is a Thai BL dystopian series about the final days before Earth's destruction. There have been news reports about the moon striking the world. Suddenly, the government announces everyone should retreat to the nearest bunker. The protagonist gets entangled in unexpected drama, causing him to miss the evacuation deadline. He teams up with another stranded survivor as they confront the apocalypse.
77% Till the World Ends is an action-packed BL drama that takes bold risks with its dystopian story. While I don't champion the problematic romance, this series offers an exciting and entertaining journey.
Adventurous story Sky in Your Heart borrows many similar narrative elements from A Tale of Thousand Stars. Despite the resemblance, the story is still enjoyable, engaging, and entertaining.
Problematic romance Fah and Prince have a delightful romance. Their funny banner in the beginning transitions into flirty exchanges. They share a lively rapport with a balance of humour, sentimentality, and intimacy.
Charismatic acting Golf's performer (Best) is charismatic and likable. Under different circumstances, I would've enjoyed his flirty exchanges with his costar (Art). I also love the charming actor who plays Gus (Michael).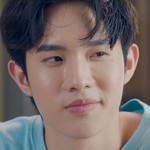 21 Days Theory is a Thai BL series about a high school romance that develops over three weeks. The main character meets a cheeky older student who challenges him to an unconventional competition. He must convince a famous girl to take him on a date over the next twenty-one days. Although their relationship begins as a rivalry, the two leads become closer as they get to know each other better.
76% 21 Days Theory is an adorable BL series conveying a sweet schoolboy crush. Although the plot is somewhat flimsy, this delightful love story is packed with charm, cheeriness, and charisma.
Lighthearted story 21 Days Theory is a lighthearted love story that overcomes a rocky start and develops into a relaxing journey. The breezy banter and flirty exchanges are amusing to watch.
Easygoing romance Q and X make a compatible couple after moving past their initial awkwardness around each other. They have an easygoing rapport with many cute and charming encounters.
Smooth acting The two young leads deliver smooth performances and share comfortable chemistry. X's actor (Bever) shines the most, exuding boyish and bubbly charisma.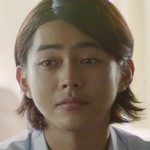 I Just Want to See You is a Japanese BL series about a calm, gentle high school romance. The main characters are two childhood best friends about to enter their senior year, facing uncertainty over their futures. They have maintained a platonic relationship all these years. However, this dynamic will soon change in their final summer of adolescence together.
76% I Just Want to See You is a warm and cozy BL series depicting a sweet teenage love. Although the second half might be too slowly paced, the overall story is a wonderfully soothing experience.
Laidback story I Just Want to See You tells a gentle, laidback story about two teenagers and their coming-of-age journeys. This BL drama is calm, cozy, and effortlessly charming.
Sweet romance Sakura and Yuki have a mild-mannered love story, navigating their feelings between friendship and attraction. Their interactions are delicate and delightful.
Charming acting The two charismatic young actors bring warmth and sincerity to their performances. They share a sparkling rapport that highlights their genuine friendship.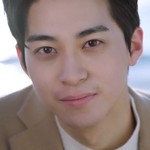 Ocean Likes Me is a Korean BL series about a restaurant by the beach. The main character relocates to a seaside community by himself and wants to open his own udon shop. He struggles to attract customers to his new business until a fateful encounter with a quirky free spirit. As they work together, the store and their relationship steadily gain momentum.
76% Ocean Likes Me is an underrated BL drama with a cute romance, an engaging story, and delightful characters. It isn't well-received among many fans, but I stand by my support for this fun, fabulous series.
Relaxing story Ocean Likes Me has a cute, relaxing story about two men falling in love as they run a new restaurant. Sometimes, the plot veers into absurdity, but I enjoy how most events unfold.
Sweet romance The main characters go through exciting ups and downs as a couple. Their charming relationship develops comfortably, compellingly, and convincingly.
Charming acting Ba Da's actor (Han Gi Chan) gives a smooth and steady performance that elevates the material. His costar (Holland) is less consistent, but he still brings pizazz to his role.

BL Metamorphosis is a Japanese movie about the sweet, cozy friendship between an elderly woman and a teenage girl. The main character is a bookstore clerk who befriends a senior customer after discovering their mutual love for BL manga. Despite their age gap, they meet regularly to discuss these love stories. The older protagonist helps her younger companion to overcome self-doubt and embrace this hobby wholeheartedly.
76% BL Metamorphosis is a gentle story about friendship and growth. It contains wholesome characters and compassionate messages. Despite the lack of romance, this movie fills me with positive vibes.
Uplifting story BL Metamorphosis tells a cozy story about two women who become friends despite their age gap. The gentle movie celebrates kindness and compassion. It contains thoughtful messages about change.
No romance This movie has no BL romance. It focuses on two BL fans and their platonic friendship. There's BL content in a small capacity. As the leads read a manga, we see art panels of intimate moments.
Authentic acting Both leads (Mana Ashida and Nobuko Miyamoto) portray their roles endearingly. They speak and behave authentically. Both actresses humanize the characters, giving Urara and Yuki emotional depth.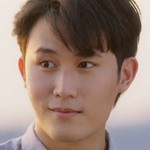 My Ride is a Thai BL series about the love story between a doctor and a motorcycle taxi driver. The main characters bond over their similar personalities despite coming from different walks of life. A natural attraction forms between the two friends, but the doctor is already committed to his older boyfriend. However, his recent relationship troubles push him closer to the amiable driver with the dimpled smile.
75% My Ride celebrates a sincere BL romance between two sweet and genuine protagonists. Unfortunately, their sentimental love story is hindered by the awful love triangle, which swallows up the plot.
Frustrating story My Ride has two endearing protagonists with an easygoing rapport in a cute, cozy romance. However, the agonizing love triangle drama drags down all the positive qualities.
Gentle romance I enjoy the charming relationship between Mork and Tawan, who share cute interactions and relaxed chemistry. Yet, I'm not a fan of the tiresome love triangle or the mediocre secondary romances.
Decent acting The leads bring natural likability & genuine warmth to their roles, compensating for their on-screen inexperience. It gets bonus points for casting Mork's actor (Fluke), who has the loveliest dimpled smile.

49 Days With a Merman is a Taiwanese fantasy drama. An ordinary high school student leads an uneventful life until he suddenly meets an eccentric merman. Unable to return to the sea, the merman must reside in the human world for the time being. He lives in the bathroom belonging to his new companion, as the two characters form a brotherly bond.
75% 49 Days With a Merman is a cheerful, energetic, and delightful series that entertained me each episode. It loses some appeal without a BL romance, although I still enjoy the funny story & endearing leads.
Cheerful story 49 Days With a Merman is a fun, lighthearted fantasy drama that takes the viewers on a whimsical adventure. It's a fun journey filled with humour, surprises, and emotional drama.
No BL romance There is no BL content in 49 Days With a Merman. The male characters do not get involved in a romance. However, a few scenes are deliberately homoerotic, catering to the BL audience.
Energetic acting Ren Yu's actor (Bruce Hung) exudes magnetic charisma in this role. His costar (Kent Tsai) is also bubbly, and the energetic supporting cast contributes to the lively atmosphere of the series.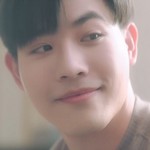 The Promise is the 2022 prequel for the 2023 Thai BL series with the same title. The main characters are university roommates who have been best friends for a long time. Their close bond makes others speculate about their relationship, although both deny having romantic feelings. As sexual tension builds between them, the protagonists have a massive fallout. Years later, they reminisce about the broken friendship and hope to resolve their conflict.
75% The Promise begins with an emotionally charged first episode, backed by powerful acting performances & elevated artistry. The story falters in the second half and doesn't offer satisfying closure.
Riveting story The Promise begins with an enticing first episode, depicting the anguish of unrequited love. The emotional story has many highs and lows. Yet, the second episode lacks the same impact.
Emotional romance Early on, the series establishes a compelling bond between the leads. However, their romance becomes tortured as the story progresses. They hardly interact in the second half.
Powerful acting Both leads give powerful acting performances. Kun displays a versatile range as Phupha, portraying his character's moods convincingly. His costar Kiak can also deliver melancholic emotions.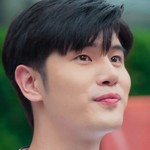 What Zabb Man! is a Thai BL series about a hotel restaurant. The protagonist is a talented cook from a working-class background. He gets recruited for a lucrative head chef job at a fancy hotel. However, he clashes with the arrogant CEO over an awful first impression. Their strained relationship dynamic improves as they work together and know each other better.
75% What Zabb Man is an enthusiastic BL drama packed with humour, romance, and a touch of culinary flair. The series has an excellent beginning, offset by the deteriorating plot in the last few episodes.
Engaging story What Zabb Man has an engaging story with quirky characters, playful humour, and brisk pacing. After an exceptional start, the narrative becomes too messy and chaotic during the second half.
Easygoing romance Both couples share an easygoing rapport that energizes their juicy relationship dynamics. Unfortunately, they get bogged down by tedious drama in the last few episodes.
Energetic acting The cast is high-spirited, bringing lively enthusiasm to maintain a jolly atmosphere. My favourite is probably Poon's actor (Peter), who delivers a consistent and authentic performance.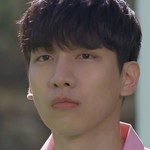 Color Rush 2 is the sequel of the Korean BL series Color Rush. The second season continues the story of a colourblind protagonist, seeking the whereabouts of his missing loved ones. He is joined by a new companion, as they work together to uncover the conspiracy behind a mysterious organization.
75% Color Rush 2 is worse than its first season due to the messy narrative. However, I embrace its imperfections and still find the innovative story engrossing.
Complex story Color Rush 2 has a complex story that can feel confusing and convoluted. The strength of its creative premise overpowers the many inconsistencies and plot holes in the narrative.
Compatible romance The Color Rush sequel has replaced the love interest from Season 1 with a new lead actor. It's a positive change, in my opinion. Se Hyun has excellent chemistry with Yeon Woo.
Great acting Both leads give capable and competent performances. Yeon Woo's actor (Yoo Jun) continues to show a versatile range. Meanwhile, Se Hyun's actor (Hyuk) is very endearing.
Okay BL Series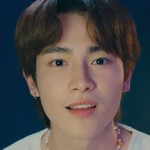 Ghost Host, Ghost House is a Thai supernatural BL series about a haunted residence. The main character has returned from overseas and moves in with his aunt's family. However, he doesn't know his relatives are ghostly spirits. The oblivious protagonist befriends a superstitious acquaintance as they uncover the truth behind their spooky surroundings.
74% Ghost Host, Ghost House is a sweet and sentimental BL drama with silly supernatural shenanigans. Despite the patchy storytelling, this series is a fun guilty pleasure with an endearing romance.
Patchy story Ghost Host, Ghost House has flimsy storytelling. The story suffers from plot holes and mishandles creative ideas. It doesn't dig deep enough for the emotional themes to resonate powerfully.
Delightful romance The cute couple shares delightful chemistry, from sweet exchanges to affectionate encounters. Their romance peaks in Episode 4, which showcases their physical and emotional connection.
Charming acting The dramatic material is beyond the capabilities of the leads, who can't convey heavy emotions persuasively. However, I enjoy their comfortable rapport, steamy kisses, and inherent likability.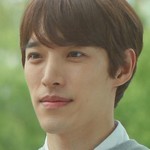 Blueming is a Korean BL series about two film school students with a rocky relationship. The protagonist has a terrible first impression of his popular classmate, who seems to belittle everything he does. He becomes wary of his new rival as tensions rise uncomfortably. During a heated confrontation, the two characters discover their perceptions of each other are very different. There might have been a misunderstanding from the start.
74% Blueming dazzles me with moments of brilliance that capture BL majestically. However, the clumsy narrative is poorly paced with inadequate build-up, dampening its potential spark.
Complex story Blueming doesn't execute its story smoothly. Some plots get handled awkwardly, the characterization feels lacklustre, and the pacing seems clunky.
Compatible romance The relationship dynamic between the leads begins rockily, but they clarify their misunderstanding and become a sweet couple. Their romantic encounters are passionate and stunning.
Great acting The leads do a decent job with their characters and chemistry. I'm impressed with the actress playing Si Won's mom, who gives a superb performance in the penultimate episode.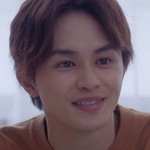 Minato's Laundromat is a Japanese BL series about a high school student's unrequited love. The teen protagonist has a crush on the local laundromat owner, who is in his late twenties. Yet, the older man feels uncomfortable about their age gap and turns down the relationship. Despite the rejection, the characters continue to spend time together as they struggle with their repressed feelings.
74% Minato's Laundromat is a fascinating BL drama with introspective characters, sentimental themes, and a cozy atmosphere. However, I can't endorse the romance due to the uncomfortable age gap.
Thoughtful story Minato's Laundromat blends gentle humour and sentimental messages into a thoughtful narrative. The story features introspective characters and explores their emotions intricately.
Incompatible romance The adult protagonist is ten years older than his teenage love interest. Their age difference makes me uncomfortable. I'm also annoyed by Shin's immature behaviour & disregard for boundaries.
Genuine acting Both leads elevate the series with their raw, genuine emotions. They do exceptionally well in the dramatic exchanges, bringing gravitas to their performances.
Two Office Workers Who Are Too Poisonous

Two Office Workers Who Are Too Poisonous for One's Eyes is a Japanese comedy series. The female protagonist has an overactive imagination and fantasizes about her male coworkers in BL scenarios. After befriending another like-minded employee, they exchange funny commentary about their observations. They speculate whether their two office colleagues are romantically intimate.
73% Two Office Workers Who Are Too Poisonous for One's Eyes is a cheerful comedy with zany humour. However, the series feels like coy BL bait and never commits to a solid romance.
Hilarious story Two Office Workers Who Are Too Poisonous for One's Eyes is funny. The zany story amplifies the BL fantasies with wacky reactions and outlandish scenarios. Its other subplots aren't as exciting.
Unclear romance The series teases an ambiguous relationship between the two male leads, never defining their dynamic. Frustratingly, it focuses on the protagonist's delusional fantasies than developing a real romance.
Enthusiastic acting The lead actress (Asami Usuda) is a vibrant performer who delivers each joke with pitch-perfect comedic timing. Her costars (Ryosuke Sota and Shinnosuke Abe) share a juicy rapport.

Double is a Japanese drama about two friends with an unusually codependent relationship. They have been aspiring actors and next-door neighbours for many years, bonding over their love for theatre performances. The main character is his friend's mentor and sees tremendous talent in him. Their rapport changes when one of their careers picks up traction, leaving the other with complicated emotions.
73% Double is a contemplative and intriguing drama that explores the friendship between two men. Although it lacks BL content, this series has powerful performances backed by artistic cinematography.
Thoughtful story Double has a thoughtful story that explores emotional intimacy and personal growth. Some parts of the narrative are slow and sombre, but the series picks up the pace near the end.
Minimal romance Double isn't a conventional BL drama. The characters don't have romantic exchanges other than a few intimate moments. Instead, the story focuses on their abstract bond.
Excellent acting Both leads give excellent performances with emotional nuances. Takara's actor (Yudai Chiba) is sincere and vulnerable, while his costar (Kento Nagayama) has a firm, dignified demeanour.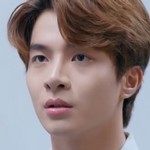 My Secret Love is a Thai BL series about the romance between a student council president and a troublemaking prankster. The main characters clash over causing mischief on campus. As the rivalry escalates, the school authorities intervene and force the two feuding factions to get along. Reluctantly, they begin faking an amicable relationship to avoid the threat of suspension.
73% My Secret Love is an adorable BL drama with affectionate romances and playful humour. After a compelling start, the rest of the series suffers from a meandering plot with unremarkable acting.
Patchy story My Secret Love begins enthusiastically, but the story doesn't sustain enough momentum after the midway point. The second half declines into a sluggish BL drama with mundane plots.
Playful romance This series excels in creating sweet romantic moments. Each couple is affectionate, with plenty of kissing and flirting. The best scenes are the everyday interactions that highlight their easygoing rapport.
Amateurish acting The actors are endearing, but their performances feel amateurish. Many have problems with delivering lines instead of speaking naturally. They're better with comedic material than emotive scenes.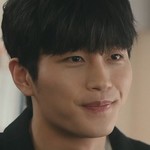 Happy Ending Romance is a Korean BL series about a love triangle between two authors and a book publisher. The main character used to be a famous writer until he crossed a powerful enemy. Since then, his career and reputation have plummeted. He meets the owner of a small publishing house, who admires his talent and wants to release his next book. Yet, they face many setbacks, especially from the protagonist's meddling boyfriend.
73% Happy Ending Romance is a mediocre BL series weighed down by shallow characterizations and repetitive melodrama. The angsty story becomes more bearable due to one of the charming leads.
Melodramatic story Happy Ending Romance has a moody and melodramatic story as the main character faces much adversity. Although emotionally gripping at times, the plot becomes too dreary and tedious as it progresses.
Shallow romance The love triangle drama isn't engrossing to watch. The shallow writing hardly supports a compelling romance. Thankfully, Taeyoung's natural charm salvages the relationship scenes.
Charismatic acting Taeyoung's actor (Ha Jong Woo) is charismatic, injecting so much joy and enthusiasm into the angsty narrative. His exuberant smile conveys warmth, optimism, and positive vibes.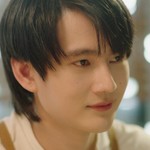 Coffee Melody is a Thai BL series about a cute, flirty romance in a coffee shop. The main character is a songwriter going through a creative slump. After visiting a café, he develops a crush on the friendly owner. As the protagonist falls in love, he finds the inspiration to make music again.
73% Coffee Melody shows moments of brilliance where it highlights mature, meaningful messages. However, some ideas are executed better than others. The bland story is also missing adrenaline.
Cozy story Coffee Melody explores thoughtful themes about friendship, romance, career, and family. Yet, the story is somewhat mundane and lacks exhilarating highs.
Sweet romance Duen Yi and Pleng Ruk have a sweet romance that progresses steadily. They share tender relationship moments, although a few of their quarrels are annoying.
Plain acting The leads don't display enough charisma to make their connection seem convincing. Everyone in the cast appears inexperienced and delivers underwhelming performances.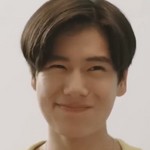 Never Let Me Go is a Thai BL series about a wealthy teenager and his bodyguard. The protagonist is a hotel heir in his final year of high school. After surviving an assassination attempt, his family hires an undercover security guard to protect him on campus. The two main characters develop a bond despite coming from different walks of life. Yet, they struggle with their class disparity, power dynamics, and imminent danger around them.
72% Never Let Me Go balances a compelling story with a delicate teen romance. Despite the beautiful artistry, this melodrama is tarnished by a pompous protagonist and too many illogical plot holes.
Illogical story Never Let Me Go fumbles its epic storylines with too many ridiculous plot holes. The narrative is filled with irrational behaviours and outrageous inconsistencies. It's like watching dumb nonsense.
Intriguing romance I'm troubled by the skewed power dynamics between the leads. However, they share passionate chemistry & convincing physical intimacy. Their complex relationship evolves in an exciting arc.
Passionate acting Both actors showcase versatile emotions in intense encounters. Palm's actor (Pond) portrays his role sensitively with genuine warmth. His costar (Phuwin) conveys an air of class and elegance.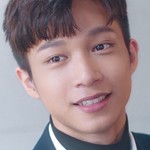 About Youth is a Taiwanese BL series about a teenage romance between two high school seniors. The main characters first meet on a rainy evening after experiencing emotional hardships. They reunite a year later, but only one of them remembers what happened that night. As the leads get acquainted, their newfound friendship develops into a mutual attraction.
72% About Youth is an okay BL series with a cute, compelling teen romance. Yet, it suffers from a lacklustre plot and cannot handle substantial storylines beyond lighthearted fluff.
Corny story About Youth portrays a cute teen love story sincerely. Yet, it's less impressive with the non-romantic storylines. The corny family drama stumbles from clunky writing and clumsy cliches.
Cute romance This BL couple shares a cozy bond, a down-to-earth rapport, and charming relationship scenes. Their sweet romance captures the magic of precious teenage love.
Inexperienced acting The leads are adorable together and exhibit smooth chemistry. However, their inexperience shows through shaky performances, especially when it comes to crying.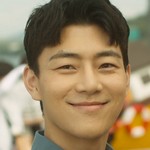 The New Employee is a Korean BL series about a marketing intern, his boss, and their office romance. The main character begins an internship at an advertising company. He works under a strict supervisor known for his demanding work ethic. Although their relationship doesn't have the best start, they warm up to each other. Soon, the two colleagues must navigate a budding attraction as they work closely together.
72% The New Employee is a sensible office BL drama with a mature approach. The attractive lead actors carry a lacklustre plot to the best of their ability. Ultimately, the series lacks energy and pizazz.
Mundane story The New Employee is low on energy and lacks excitement. It doesn't inspire enthusiasm with the mundane workplace drama. Most scenes feel forgettable and don't leave an impression.
Mature romance The characters fall in love promptly without a romantic journey. However, their relationship strengthens near the end. The leads share cozy exchanges with a delightful rapport.
Decent acting Both leads are handsome hunks who make a hot couple. Jong Chan's actor (Kwon Hyuk) exudes authority with a commanding presence. His costar (Moon Ji Yong) radiates in every scene.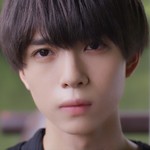 Takara-kun and Amagi-kun is a Japanese BL series about two high school students who recently started dating. The main characters belong to different social circles. One is a part of the popular kids, while the other just hangs out with his ordinary friends. They must hide this unlikely relationship from classmates while navigating their feelings for one another.
72% Takara-kun & Amagi-kun offers a cute teen romance with sweet relationship moments and sensitive emotions. The annoying characters and aimless storylines can sometimes be detrimental.
Slice-of-life story Takara-kun & Amagi-kun uses a cozy slice-of-life format to convey a cute high school romance. Since the story doesn't build up to anything momentous, the plot may feel somewhat aimless.
Cute romance Takara and Amagi have plenty of sweet romantic moments. Although they get into various misunderstandings, this couple works through their issues to become better boyfriends.
Average acting The leads give average performances. Amagi's actor (Nao Oriyama) is a bit too perky, while his costar (Arato Sato) seems reserved. Katori's actor (Kosuke Suzuki) captures my attention with his charm.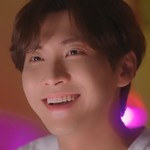 Oh! My Assistant is a Korean BL comedy series about a webtoon artist and his new employee. The protagonist draws for a living and recently hires a assistant to help with his projects. Romantic feelings develop as they work together day and night. However, the characters don't know if their crush is reciprocated. They must navigate their attraction and confusion in many funny situations.
71% Oh! My Assistant is a hilarious BL comedy with funny hijinks, sexy mischief, and astute LGBT commentary. Yet, the last few episodes plummet in quality. The story becomes a melodramatic mess.
Funny story Oh! My Assistant begins hilariously with raunchy jokes & silly humour. However, the lighthearted plot deteriorates in the final stretch. The cheesy and contrived love triangle overtakes the story.
Superficial romance Seon Ho & Mu Geong's romance never develops meaningfully beyond the initial jokes. Nonetheless, I appreciate the story's bold, honest dialogues about exploring same-sex attraction.
Comedic acting Both leads bring likable charm to their quirky roles. Seon Ho's actor (Song Seung Hyun) displays vibrant charisma in every scene, while his costar (Ko Chan Bin) has mastered the art of deadpan.
A Man Who Defies the World of BL 2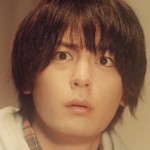 A Man Who Defies the World of BL 2 is the second season of the Japanese BL comedy. This sequel continues the story of the reluctant protagonist in a universe dominated by gay couples. Although he becomes more open-minded, a shocking setback makes the main character feel jaded about love.
71% A Man Who Defies the World of BL 2 matches the zany vibe and outrageous humour as the predecessor. If you liked the first season, this delightful sequel contains many similarities.
Funny story This BL comedy relies on zany humour & outrageous scenarios to compensate for shallow storylines. The sequel is slightly less funny than the first season, but it's packed with more sentimentality.
Shallow romance Kikuchi is an unexciting love interest who doesn't match Mob's dynamic energy. Akato and Toujou are an okay secondary couple, but they don't get enough focus.
Hilarious acting The lead actor (Atsuhiro Inukai) has lots of enthusiasm and impeccable comedic timing. His effortless performance propels the upbeat comedy in A Man Who Defies the World of BL 2.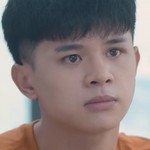 The Promise is a Vietnamese BL series about two stepbrothers and their budding romance. The feisty teenage protagonist has a rocky relationship with his older stepsibling. After getting into trouble at school, the main character is surprised when his nemesis shows sympathetic support. Their relationship improves, but they must navigate their vague and uneasy feelings for each other.
71% The Promise is a well-produced BL drama with excellent acting & exquisite artistry. Yet, this stepbrother romance feels familiar and uninspired, not deviating much from the standard formula.
Unoriginal story This BL comedy relies on zany humour & outrageous scenarios to compensate for shallow storylines. The sequel is slightly less funny than the first season, but it's packed with more sentimentality.
Stepbrother romance Kikuchi is an unexciting love interest who doesn't match Mob's dynamic energy. Akato and Toujou are an okay secondary couple, but they don't get enough focus.
Vibrant acting The lead actor (Atsuhiro Inukai) has lots of enthusiasm and impeccable comedic timing. His effortless performance propels the upbeat comedy in A Man Who Defies the World of BL 2.

Our Days is a Thai BL series about two university students who become enemies after a drunken night together. The main character cannot forgive his acquaintance over a stolen kiss. The other protagonist is apologetic and seeks forgiveness, but hostility continues brewing between them. Their relationship turns complicated once they must live in the same house as roommates.
71% Our Days is a slow BL drama that favours quiet, mundane moments. The leads go on long journeys of self-discovery, which may bore the viewers. The series lacks a juicy romance, which drags near the end.
Thoughtful story Our Days has a quiet, thoughtful story. It explores delicate emotions, intimate introspection, and lengthy character arcs. However, some viewers may not enjoy the slow pacing or the ordinary plots.
Slow romance The romance takes too long to develop and stagnates instead of moving forward. Also, Soh behaves cruelly in the second half. I prefer Saint, who is a more appealing love interest for Mon.
Ordinary acting Unfortunately, the inexperienced leads don't exude enough charisma to carry the series alone. They also don't share chemistry with each other. I like the actors who portray Saint (Offroad) & Pond (Poon).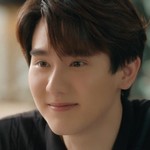 Enchanté is a Thai BL series about two childhood friends who reunite after years of separation. The main character moved overseas and lived in France until his grandmother's death. After returning home, he reconnects with his neighbour and strengthens their close bond. Suddenly, the protagonist receives a flirty message from a secret admirer. He begins investigating who wrote the mysterious note.
70% Enchante features a mesmerizing couple with passionate chemistry. The leads share a genuine bond. Yet, the frivolous plot and senseless storytelling choices squander this BL drama's potential.
Pointless story Enchante depicts a cute modern fairytale romance between two childhood friends. Sadly, the plot is dull, pointless, and obnoxious. The story never develops meaningfully after a promising start.
Enchanting romance I adore this couple. The actors share a natural rapport and cozy chemistry, making their bond feel authentic. However, they drag out the tension and take too long to develop the relationship.
Cozy acting Both leads are ideally suited for their roles. Theo's actor (Book) resembles Prince Charming, while his costar (Force) exudes sincerity. The performers are compatible and seem at ease together.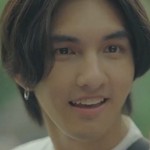 On Cloud Nine is a Thai fantasy BL series. The story begins with the main character meeting a mysterious stranger in the wilderness. This suspicious wanderer seems oddly intimate, following the protagonist wherever he goes. Soon, bizarre events begin happening when they are together. After a puzzling intro, the rest of the BL drama is dedicated to explaining the past. It turns out the two leads used to have a history together.
70% On Cloud Nine is a poignant BL series with stylish cinematography, stunning music & sexy leads. Yet, I was often bored and confused during the vague story, unable to connect with the characters.
Confusing story On Cloud Nine begins strangely, introducing puzzling characters, vague motivations & cryptic messages. I spent most of the series feeling bored and confused by the unnecessarily convoluted story.
Angsty romance I don't feel an emotional connection to this BL couple or their weirdly angsty romance. However, their intimate exchanges are sensual, elegant, and filmed exquisitely.
Expressive acting The leads convey their emotions through enigmatic gazes and expressive smiles. Mork's actor (Rossi) exudes boyish innocence, while his costar (Meen) is seductive and flirty.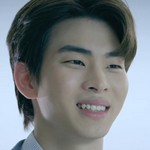 Unforgotten Night is a Thai BL series about a passionate romance after a one-night stand. The heartbroken protagonist wants to get over his ex-boyfriend and hooks up with a random stranger. Following a steamy evening together, he discovers his sex partner works for the mafia. The crime boss is enthralled with their chemistry and insists on a long-term relationship despite their incompatible lifestyles.
69% Unforgotten Night is an over-the-top crime drama with preposterous plots and toxic romances. This campy BL series can be entertaining if you don't take the ridiculous story seriously.
Outrageous story Unforgotten Night is a hilarious bad BL drama with outlandish mafia plots, tacky characters, and cheesy sex scenes. The story becomes so unhinged near the end that it becomes ironically entertaining.
Tacky romance The series features physicality prominently. It showcases many passionate encounters between the leads. However, Kamol is a clingy and controlling love interest with problematic behaviour.
Expressive acting Kamol's actor (Yoon) seems miscast. He doesn't feel believable as a menacing mafia leader. His costar (Ton) cannot overcome a poor first impression with his hysterical crying scenes.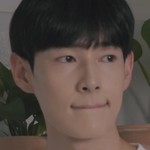 Original Sin is a Korean BL short movie about a love affair between two church members. The protagonist is a devout believer who attends religious gatherings with other parishioners. One day, a mysterious newcomer joins his congregation. Against the church's teachings, the main characters develop a secret attraction during bible readings and private home visits.
69% Original Sin is a melancholic film that explores religion and sexuality. Despite some intriguing themes, the short movie doesn't develop the story thoroughly enough in just twenty minutes.
Intriguing story Original Sin offers an intriguing story that examines the conflict between faith and sexuality. However, this 20-minute movie is too short and can't explore its complex themes with enough depth.
Ambiguous romance Yohan is conflicted about his attraction and considers it a "sin". Juwon is a mysterious love interest with unclear intentions. As they navigate their ambiguous feelings, the exchanges feel riveting.
Sensitive acting Both leads give sensitive performances with emotional nuance. Yohan's actor (Oh Dong Joon) portrays his role with a delicate vulnerability, while his costar (Han Hyun Jun) is highly seductive.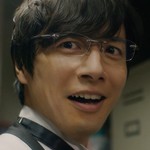 Fudanshi Bartender is a Japanese BL slice-of-life comedy. The main character may look like a suave bartender on the outside, but he hides his secret obsession with BL. The protagonist constantly daydreams about his male coworkers and customers in outlandish scenarios. Cursed with an overactive imagination, he can misconstrue even the most innocuous moment and turn it into a romantic connection.
68% Fudanshi Bartender is an enthusiastic BL comedy committed to its eccentricity. Although occasionally funny, it repeats the same jokes in different contexts, lacking a bit of variety and substance.
Funny story Fudanshi Bartender is a slice-of-life comedy without an overarching story. It consists of funny BL fantasies, using a wacky protagonist and his hysterical overreactions to propel the offbeat humour.
Minimal romance The main character imagines his male acquaintances in intimate encounters, including an elderly BL pair. However, these relationships are just playful gags instead of any real romances.
Sensitive acting The lead actor successfully combines the suaveness of a bartender and the giddiness of a fudanshi. He's charismatic enough to carry the exaggerated reactions and goofy expressions.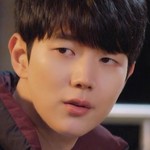 Once Again is a Korean fantasy BL series about going back in time to stop a murder. The main character was almost kidnapped by a child abductor fifteen years ago. A young man saved him, but this hero lost his life during the rescue. The adult protagonist is traumatized until he discovers the ability to revisit the past. He feels determined to change the timeline and stop the tragedy before it unfolds.
68% Once Again is a touching BL series with schmaltzy melodrama and sensitive acting performances. Sadly, the story approaches a complex subject matter without much nuance, logic, or coherence.
Sentimental story Despite the innovative concept, Once Again doesn't execute its plot with much depth. The schmaltzy story has a few emotional moments that appeal to my sensitive side.
Awkward romance The love story suffers from pacing issues. After a slow start, the couple's relationship develops incoherently. Their interactions lack romance, yet they form an inexplicable attraction.
Sensitive acting Jae Woo's actor (Moon Ji Yong) is a revelation, captivating me with his tender eyes and earnest smile. He also gives a genuine and sensitive performance. I wanna see him star in another BL drama!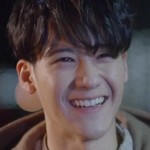 We're Both Grooms is a Japanese BL drama about a gay couple on their wedding day. Moments before the ceremony, the main character suddenly admits he hasn't come out to his parents, family, or coworkers. His fiancé is shocked by the revelation, but the couple tries to tie the knot anyway. Their nuptials descend into arguments, tears, and chaos as various guests disrupt the festivities.
68% We're Both Grooms is a quirky coming-out story with a positive message, normalizing gay relationships to mainstream audiences. This BL drama is partially successful, but it could be much better.
Quirky story We're Both Grooms has an eccentric premise that may not feel entirely believable. Nonetheless, it can be entertaining with quirky humour, outlandish scenarios, and sentimental drama.
Weak romance The BL romance is lightweight and the leads don't convey a powerful romantic connection. They spend most of their time engaged in tension, agony, and drama.
Shaky acting The handsome leads aren't the most capable actors. I don't like how they emote in the serious scenes. Ryosuke's dad gives a decent performance though.
The Director Who Buys Me Dinner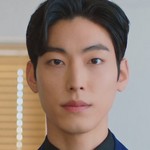 The Director Who Buys Me Dinner is a Korean BL series about an office romance with a fantasy twist. The protagonist is supposed to start his dream job. Unexpectedly, he transfers departments and becomes the company director's personal assistant instead. His new boss reveals they used to share a complicated past. The two characters begin meeting for dinner as they navigate their ambiguous relationship.
67% The Director Who Buys Me Dinner is a quirky BL series with an ambitious fantasy twist. Although it begins intriguingly, the story is clunky and doesn't feel cohesive. The romance is also uncompelling.
Vague story The Director Who Buys Me Dinner starts as a typical office BL romance before introducing a surprise fantasy twist. Despite its creative ideas, the plot loses momentum and doesn't flow smoothly.
Weak romance Although the actors look good together, their characters don't have a convincing bond. The relationship scenes are lacklustre. They just hug a lot instead of having meaningful interactions.
Decent acting Dongbaek's actor (Park Jeong Woo) gives a consistent performance. I'm impressed with how his demeanour transforms in Episode 3. However, his costar (Park Young Woon) struggles with crying scenes.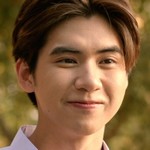 Why You… Y Me? is a Thai series told from a BL fangirl's perspective. The protagonist is obsessed with yaoi and likes to ship imaginary couples in real life. After befriending a male classmate, he introduces her to his indie band. The chummy interactions between the group members fuel her fantasies. She feels inspired to showcase their BL potential and make these unknown musicians famous.
67% Why You… Y Me is a lighthearted BL drama that exudes humour, enthusiasm, and charm. However, the slightly frivolous story lacks complexity. I'm also irked by a few annoying characters.
Cheerful story Why You… Y Me? is a quirky story told from a BL fangirl's perspective. The tone is cute and cheerful. However, the simple plot doesn't explore its themes deeply. It never matures into a complex drama.
Shallow romance There are two secondary BL romances. The love triangle plays out frustratingly, although I like the closure in the finale. Paul & Nice are a funny couple, but they get relegated to comic relief.
Upbeat acting The leads (Parn and Jump) are bubbly performers who inject lots of upbeat energy into their roles. The supporting cast seems less smooth. A few actors are inexperienced, giving rookie performances.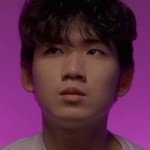 I'm a Fool for You Season 3 is the sequel of the Hong Kong BL series. The story showcases the relationship drama of three gay men. This season, the protagonist agonizes over his heartbreak and takes drastic measures. Another costar enters a new romance with a suave suitor. Meanwhile, the other lead encounters his ex-boyfriend under sordid circumstances.
67% I'm a Fool for You Season 3 doesn't make significant improvements from the past installments. Although the story remains too joyless, it develops the characters and explores their journeys compellingly.
Gloomy story I'm a Fool for You Season 3 suffers from a lack of energy and gloomy melodrama. Nonetheless, the three protagonists go through emotional story arcs that explore their relationships compellingly.
Cynical romance Unlike many BL dramas, this series doesn't idealize love. It highlights heartbreak, casual sex & the sleazy side of gay culture. The story deconstructs relationship tropes instead of celebrating romance.
Okay acting The new supporting actors are comfortable on screen and raise the standard in this BL drama. However, Hin's actor (Pius Kung) is still the weak link in the cast and struggles to emote convincingly.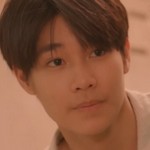 Remember Me is a Thai BL series about a group of childhood friends. The main characters have known each other since they were young. Recently, they welcomed a new member to their social circle. However, their quiet acquaintance doesn't speak. They befriend him anyway, overcoming his communication troubles. As they grow up and head in different directions, their bonds are challenged by emotional turmoil.
67% Remember Me is a sentimental BL drama with meaningful themes about friendship & family. The story becomes increasingly dull with unlikeable characters, annoying conflicts, and repetitive music.
Dull story Remember Me begins decently by exploring the protagonists' friendships and family dynamics. As the story progresses, the drama becomes slow and tedious. Many characters are too unlikeable.
Frustrating romances I enjoy Gun and Golf's romance. They have cute interactions despite some annoying drama near the end. I'm less fond of the other couple since Em treats Name terribly at one point.
Okay acting The crying scenes aren't the best performances from these actors. However, they generally appear comfortable with each other. They also embody their characters with enthusiasm and spunk.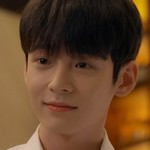 First Love Again is a Korean fantasy BL series about a reincarnated man searching for his long-lost love. The protagonist is a famous author who carries the memories from his two previous lives. He fell in love with the same woman both times, but their romance always met a tragic end. The main character is determined to reunite with her again in the present timeline. Yet, he is shocked to discover his former lover has reincarnated as a man.
67% First Love Again has an imaginative concept and begins with the potential to be incredible. However, the romance is rushed, the momentum is lost, and the last episode is underwhelming.
Innovative story First Love Again has an ambitious and innovative love story unlike anything else in the BL genre. Although the plot isn't executed perfectly, the series wins points for creativity.
Rushed romance The epic romance between Yeon Seok and Ha Yeon feels too rushed. The series develops their connection hastily. The relationship scenes feel bewildering instead of enjoyable.
Decent acting Ha Yeon's actor (Jeon Chang Ha) delivers a delicate and sensitive performance. His costar (Jin Gun) doesn't ace the dramatic moments and seems too hammy.
Mr. Unlucky Has No Choice but to Kiss

Mr. Unlucky Has No Choice but to Kiss is a quirky Japanese BL drama. The main character believes he has been jinxed throughout his life. Everywhere the protagonist goes, he encounters accidents, disruptions, and a persistent streak of bad luck. However, his situation improves after meeting a popular university student with inherently good fortune. As they start a romantic relationship, their destinies become intertwined.
66% Mr. Unlucky Has No Choice but to Kiss is a cute, lighthearted BL drama with charming leads. Yet, I'm disappointed in the mediocre storyline, juvenile romance, and annoying protagonist.
Gimmicky story Mr. Unlucky Has No Choice but to Kiss is a gimmicky series. Despite the creative premise, the storyline never gains momentum. I hate hearing the main character's neurotic inner thoughts all the time.
Juvenile romance Kota is a childish character who overreacts to the tiniest display of intimacy with his boyfriend. He doesn't seem emotionally equipped to have a romantic relationship.
Delightful acting I adore the two charming lead actors, who are adorable and telegenic. Kota's actor (Ryosuke Kota) is bubbly and energetic, while Naoya's actor (Yusuke Sato) is poised and dreamy.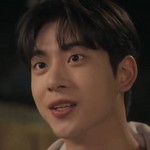 Oh! Boarding House is a quirky Korean BL comedy series. The goofy protagonist is a landlord who lives with the other eccentric characters in a boarding house. When a handsome tenant moves into the residence, the landlord becomes smitten with the new arrival. The two men begin as awkward acquaintances, but they soon develop a solid connection.
66% Oh! Boarding Joke is occasionally charming with its zany, silly humour. However, the lacklustre BL romance and underdeveloped characters need way more refinement.
Lighthearted story Oh! Boarding House is an offbeat BL comedy with quirky characters in mildly amusing scenarios. Not all the juvenile jokes land, but the story is generally relaxed and lighthearted.
Uneasy romance I don't feel much chemistry between the characters, who have an uneasy and off-putting dynamic. The unnecessary love triangle and pointless secondary romance also drag down the score.
Okay acting Everyone in the cast delivers okay performances. They do fine with handling the comedic material. With that said, the actors are working with limited material and they don't wow me.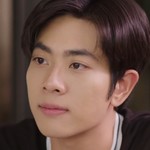 Magic of Zero is a Thai anthology series about three lighthearted love stories with a fantasy twist. The third episode, "Zero Supporter", showcases a BL couple. It features the leads from Cupid's Last Wish, continuing their love story after the original drama. The first episode, "Zero Photography", has a GL relationship. It focuses on the two supporting characters from Bad Buddy, highlighting their romance.
66% Magic of Zero is an enjoyable anthology series with three creative love stories, including a solid BL romance. Yet, this lightweight drama lacks depth or development. It isn't essential viewing.
Quirky story Magic of Zero offers various creative short stories with a quirky supernatural twist. The first episode is solidly written, while the other two are decent. All three dramas are entertaining for 45 minutes.
Light romance The romantic content is on the light side. While there are a few cute exchanges between each pair, don't expect anything substantial. No offence, but the straight couple is the weak link in the trio.
Spirited acting All six leads perform well enough, bringing spirit and enthusiasm to their roles. My favourite is probably Win's actor (Mix). He displays a natural charisma, making his performance feel effortless.
Other BL Series
Not all BL dramas are good enough to qualify for the top list. Below are the rest of the series that didn't make the cut. Nonetheless, you may find some hidden gems, guilty pleasures, or criminally underrated favourites.
Love Class 65%
Cherry Blossoms After Winter 64%
Kei x Yaku 64%
I Will Knock You 64%
Maybe It's Love 63%
Self 63%
The Star Always Follows You 63%
BOYS 62%
HIStory 5: Love in the Future 61%
Big Dragon 61%
Star in My Mind 60%
Country Boy 2 60%
Want to See You 60%
Love Stage 59%
What If 58%
Rainbow Lagoon 58%
The Tuxedo 55%
Sing in Love 55%
La Cuisine 54%
Love Area Part 2 54%
My Roommate 52%
Grand Guignol 50%
Kissable Lips 50%
Check Out 50%
Work From Heart 49%
Blue of Winter 49%
Boy Scouts 48%
Meow Ears Up 46%
Fahlanruk 44%
Physical Therapy 44%
Mori no Kuma-san 35%
That's My Candy 27%
Even Sun 25%