Baker Boys is a Thai remake of the Japanese manga Antique Bakery. This twelve-episode series focuses on the quirky characters who work in a bakery, including an openly gay pastry chef. Each workday brings comical hijinks and delightful surprises. However, an ongoing murder investigation near the bakery makes everyone feel uneasy.
The first few episodes of Baker Boys offer a decent start, but the series goes off the rails quickly. Too many storylines are ridiculously stupid, even by the low standards of the BL genre. Despite the charming cast, this remake is a disappointment and butchers the source material.
Baker Boys Summary
What is the drama called?
รักของผม ขนมของคุณ
Where was the series made?
Thailand
When was the drama released?
2021
How long is Baker Boys?
Around 9 hours
How would you describe the series?
Happy and funny
How many episodes are in Baker Boys?
12 episodes
How long is each episode?
Around 45 minutes
Plot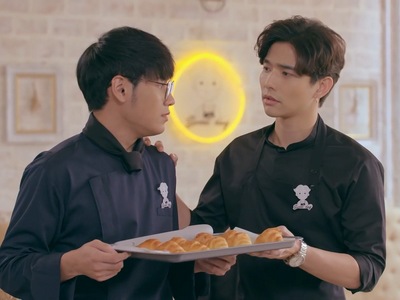 Punn is a 30-year-old man who comes from a wealthy family. He decides to open a bakery business despite his aversion to sweets. Due to a traumatic childhood incident, Punn throws up every time he eats any cake. Nonetheless, he proceeds to run a bakery shop called Sweet Day.
The first employee at the bakery is Weir, a talented pastry chef. Weir is openly gay with a flirtatious personality, earning him the reputation for seducing many men. He went to the same high school as Punn. Weir confessed his feelings to Punn back when they were students. However, Punn rejected him harshly. Despite their thorny history, Weir has moved on and agrees to work with his former crush at the bakery.
The second employee at the bakery is Krating. This young man used to be a famous up-and-coming boxer. However, a life-threatening injury causes him to quit his career. He stumbles upon the Sweet Day bakery by accident. After tasting Weir's delicious foods, Krating begs for an apprentice job at the business. Krating idolizes Weir, but he has a rocky relationship with Punn and teases him a lot.
The third employee at the bakery is Pooh. He is childhood best friends with Punn. Pooh is initially employed as Punn's bodyguard, but later works at the bakery as a waiter. Pooh is comically inept in almost everything he does. Nonetheless, he is loyal, devoted, and protective of his friend Punn.
The bakery isn't successful at first due to Punn's aggressive sales technique. Another complication is the murder of a child that happened near the bakery. Kids have been abducted in the area lately and now one of them is dead. Mone, a grassroots reporter and amateur sleuth, believes the recent murder might be connected to the bakery. She begins her investigation to find the killer's identity.
Baker Boys Cast
Characters
Punn
Lee Thanat Lowkhunsombat (ลี ฐานัฐพ์ โล่ห์คุณสมบัติ)

Punn is the owner of a bakery called Sweet Day. Despite his line of work, Punn doesn't like sweets and throws up every time he eats cake. He was the victim of childhood trauma, which haunts him to this day. Punn's personality is a bit cheesy and narcissistic, which initially scares off the bakery's customers. Even though Punn seems fussy, he's committed to the bakery and cares about his employees very much.
Weir
Singto Prachaya Ruangroj (สิงโต ปราชญา เรืองโรจน์)

Weir is a talented pastry chef employed at Punn's bakery. He is openly gay with a flirtatious personality. He has a reputation for seducing many men, including his boss. Weir attended the same high school as Punn. However, Punn rejected his classmate's love confession in the past. Weir has an estranged relationship with his mom, refusing to talk to her for many years.
Krating
Pluem Purim Rattanaruangwattana (ปลื้ม ปุริม รัตนเรืองวัฒนา)

Krating is an employee at Punn's bakery, training as an apprentice under Weir. Krating used to be a former boxer, but a life-threatening injury caused him to quit his promising career. He accidentally stumbled upon the bakery and begged for a job after tasting Weir's delicious pastries. Even though Punn is his boss, Krating is irreverent and addresses him as "Uncle" mockingly.
Pooh
Foei Patara Eksangkul (ภัทร เอกแสงกุล)

Pooh is an employee at Punn's bakery. He is childhood friends with Punn and works as his bodyguard. Later, he begins his employment at the bakery. He calls Punn "Master" out of habit, due to a roleplaying game they played in the past. Pooh is hilariously incompetent and lacks the confidence to do anything skillfully. He tries his best, but still makes many mistakes in the bakery.
Supporting Cast

Mone
Krating's love interest

Roci
Mone's mom

Manop
Mone's dad

Jean
Weir's love interest

Tert
Nuan's husband

Nuan
Tert's wife

Piglet
Pooh's daughter

Tiwa
Piglet's mom

Im-em
Mone's friend

Toomtam
Im-em's coworker

Chok
Krating's coach

Weir's mom
Weir's mother
Cast Highlights
Punn's actor (Lee) and Weir's actor (Singto) starred in the 2018 Thai series Friend Zone and its 2020 sequel Friend Zone 2: Dangerous Area together. You may recognize Singto from various BL dramas, including SOTUS (2016), SOTUS 2 (2017), He's Coming To Me (2019), I'm Tee, Me Too (2020), and Paint with Love (2021).
Singto and Krating's actor Pluem featured in the 2018 BL anthology series Our Skyy.
Lee and Pluem have a small guest cameo in the 2022 Thai BL series Enchanté. They appear in Episode 10, portraying the same characters as Baker Boys.
The actor who portrays Jean (Wave Khoo) plays a heroic basketball coach in the 2022 Thai BL series You're My Sky.
The actor who portrays Toontam (Papang) had a guest role in the 2021 BL series Fish Upon the Sky, where he played a gay character. He also appeared in the 2022 BL drama Not Me.
Baker Boys Review
Review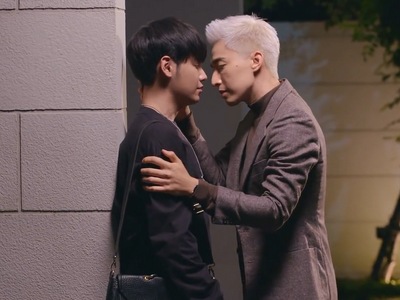 Baker Boys fooled me in the first few episodes, making me believe it could become a decent remake of Antique Bakery. This Thai drama showed promise in the beginning. It seemed faithful to the original Japanese manga, but still made minor and exciting changes to modernize the story. Plus, the charming characters and upbeat actors contributed to a delightfully enthusiastic vibe. Baker Boys was on the right track and just needed to keep the momentum going.
Unfortunately, Baker Boys fell apart after the first three episodes, as the writing dropped off in quality. It wasn't just a steady decline, but an immediate and alarming nosedive into senselessness. Notably, this adaptation started deviating from the manga, putting their own twists on brand new subplots. I don't have a problem with altering the source material, but these new additions are awful. The storylines feel ridiculously inane, almost insulting my intelligence with incoherent logic and irrational decisions.
The most egregious plots are anything to do with Mone's character. Every time Mone appears on the show, I groan because terribly written scenes are coming. I have zero interest in this amateur detective working with her reporter parents on a neighbourhood murder investigation. The mystery with the abducted kids receives too much emphasis, even though the events are boring, predictable, and idiotic. Mone also sympathizes with the child kidnapper, leading to an outrageous moment where her insensitivity shocked and disgusted me.
Many other storylines are powered by silly contrivances, sappy cliches, and sheer stupidity. Several ideas are inspired from Antique Bakery, but Baker Boys severely butchers the material and strips them of any nuance. To be fair, a few changes are refreshing and enjoyable, improving upon the predecessor. For example, I like how the characters live together in the house, establishing a closer rapport than just coworkers. However, these positive innovations are rare, outnumbered by countless dumbed-down subplots that don't make any sense.
Like the original Antique Bakery, Baker Boys does not identify as a BL series. Weir's ex-boyfriend Jean is introduced midway through the series, bringing tons of annoying drama that doesn't feel fun to watch. Their relationship scenes are shallow and minimal, not worth watching if you're only here for the romance. I always wanted a BL version of Antique Bakery and had hoped this remake might put a gay twist on the classic story. However, Baker Boys doesn't capitalize on the amorous connection between Punn and Weir that I desperately coveted. 😞
The charismatic cast is the highlight of Baker Boys. Even when the narrative deteriorates into nonsense, the charming actors still shine with natural performances. Their bubbly enthusiasm translates on screen, adding positive vibes and zesty energy to each scene. Krating's actor (Pluem) is outstanding, while everyone else does their best to elevate the crappy material. Sadly, the vivacious performers cannot rescue the woeful writing, which is the biggest flaw in this series. Overall, I'm so disappointed with Baker Boys and consider it a massive flop.
Summary
Awful story
The stupid and senseless story is the weakest part of Baker Boys, significantly bringing down the drama's quality. You'll be dumbfounded by how stupid and illogical the plots can be.
Minimal romance
Baker Boys isn't a BL series and contains little romantic content between the male characters. Punn and Weir's intimacy is only teased in a few scenes.
Charming acting
Baker Boys has a charming cast and everyone brings enthusiasm to their roles. Krating's actor (Pluem) gives a natural and memorable performance.
Weak ending
The mystery investigation in Baker Boys concludes on a farce. The story sympathizes with the child kidnappers to the extent that it sends the wrong message.
Solid artistry
Baker Boys looks bright, chipper, and polished. I wish there was more variety in the locations, since it gets tiring to see the same places all the time.
52%
Despite a promising start, Baker Boys ended up being a massive disappointment. Nothing could save the diabolically bad writing in this series.
Baker Boys Episodes
Episode Guide
Baker Boys has a total of 12 episodes. Each episode is around 45 minutes long. It is a long drama, and you can finish the entire series in around 9 hours. Antique Bakery started airing on November 24, 2021 and ended its last episode on December 30, 2021.
⭐ Best episode
Episode 1

The biggest compliment I can give Baker Boys is its impressive start. The first episode introduces the characters memorably, including a terrific debut for Krating's character. The series created a compelling narrative for him in only a few scenes. The actor was surprisingly engaging from the start. He handled the emotional scenes fantastically. Later, the actor showed that he had comedic chops as well. I was super impressed with Pluem throughout Baker Boys.
Another part I liked about Episode 1 is the metaphor about the burnt dessert. Baker Boys has a tendency to get incredibly sentimental with its positive messages. It got too sappy later in the series, but the first episode had the right amount of schmaltziness. I thought the metaphor was so meaningful, touching upon the philosophies of life. I wished Baker Boys could have replicated the essence of Episode 1 throughout the next eleven episodes.
🥰 Favourite scene
Episode 4

I loved this moment in Episode 4 where Punn fixes Weir's uniform in the cooking competition. I know the moment is trivial, but it got me a bit excited about the romantic prospects between these two characters. Going into Baker Boys, I knew the original story didn't have a lot of BL content. However, I held out hope that Baker Boys would deliver a proper gay romance between the two leads.
Sadly, Baker Boys never paired Punn and Weir together. However, there are a few moments where they tease the intimacy between their characters. These meaningless interactions never amounted to anything, but they kept me interested throughout the series. I wanted to find out whether Punn and Weir would get together in the end.
😡 Most triggering episode
Episode 11

Oh my god, Episode 11 featured one of the most outrageous scenes in Baker Boys. Let me be clear that I didn't like Mone's character from the start, but mostly because her storylines are so dumb and nonsensical. However, Mone really irked me in this episode when she forced Punn to meet his former kidnapper. Without even a friendly warning, she brought this child abductor to his bakery and asked Punn to forgive him.
WTF!? Is this chick out of her mind!? Why would you arrange a face-to-face meeting between the KIDNAPPER and his VICTIM!? She's so insensitive to the trauma that Punn faced in his childhood, completely crossing the line of what is acceptable. Of course, Punn freaked out and didn't want to talk to the guy, leading Mone to tsk-tsk at him. I'm left gobsmacked. It's such a tone-deaf moment and I can't believe anyone with sound judgment would do something so ridiculous.
After this episode, I thought I would hate Mone with a passion. But then, she got kidnapped next episode and almost DIED at the hands of another evil kidnapper. I kinda felt bad for her character. I hated Mone, but I didn't hate her enough to wish for a grisly death. Shockingly, Mone still sympathized with her kidnapper, stating he has a mental health problem and it isn't his fault he almost killed her? WTF? The delusion in this girl…oh my god.
💋 Episodes with kissing
Episode 7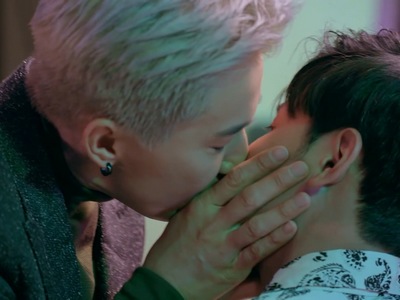 Weir's ex-boyfriend Jean was introduced in Episode 6. He immediately flirted up a storm and tried to reconcile their relationship. He attempted to kiss Weir a couple of times, but Punn constantly interrupted them.
Finally, Weir and Jean shared a brief kissing scene in Episode 7. It was a fleeting kiss, covered by the actor's hand, but I'll take it. I think this episode was the only time where the characters kissed. Jean's character isn't that likeable and I don't really feel any attachment to their romance. Afterwards, their relationship fell apart when Jean's marriage was exposed, making this romantic subplot far less appealing.
Weir and Punn never kiss during the series. They come close in Episode 8, where Punn propositioned his employee to get him to stay in his bakery. However, their romantic encounter never proceeded to the next stage. Surprisingly, Weir actually had a gay kiss with Krating in Episode 5. It was meant to be a comedic moment where he got pushed and his lips grazed across Krating's face. Nonetheless, I'll take it!
💪🏻 Episodes with skin
Episode 5, 7

Baker Boys didn't have too many shirtless scenes in the series. Punn got shirtless a few times in Episodes 5 and 7. These moments were part of the comedic hijinks after the four characters lived together in the same house. The scenes are quick, fleeting, and nothing too special.
The shirtless scene in Episode 7 was after Punn and Weir spent the night studying desserts together. Punn wakes up to find his shirt unbuttoned and his employee is asleep on his lap. Weir's explanation is he unbuttoned Punn's shirt last night because he sweated too much? Umm…okay. IMO, that isn't an acceptable rationale. Weir crosses the line with personal boundaries on a few occasions in the series, and it always feels a bit uncomfortable.
😄 Ending explained
Happy ending

Baker Boys has a happy ending where the child kidnapper gets caught, albeit in a ridiculous fashion. Although the series wanted us to think Tert is the serial killer, the real abductor is Ie-em's coworker Toomtam. His character was randomly introduced a few episodes ago, so it's obvious he had a bigger role to play.
The ending was actually kind of creepy in a good way. Toomtam and his mentally disturbed mother have been abducting kids to "raise" them, like some twisted version of Norman Bates. I didn't like Mone's character during the series, but I felt sorry for her when she almost got killed trying to rescue the abducted child. Nonetheless, the main characters rescued her just in time through really ridiculous circumstances. The culprits got caught and everything resolved neatly in this finale.
After the investigation was resolved, Krating left the bakery to study in France. Pooh also reunited with his family. Punn remarks that he's alone in the bakery and the only person who stayed loyally by his side is Weir. The drama concludes with Punn and Weir working in the bakery together, just like how it started. The two characters don't become lovers, but at least they're still a cohesive team and trying to make this bakery thrive.
Baker Boys Anime and Movie
Remakes
Baker Boys is adapted from a Japanese manga. Over the years, the original story has been remade numerous times. There was a Japanese drama released in 2001, along with an anime series and a Korean movie in 2008. Baker Boys is the fourth remake of Antique Bakery.
Antique Bakery 2008 anime series Anime review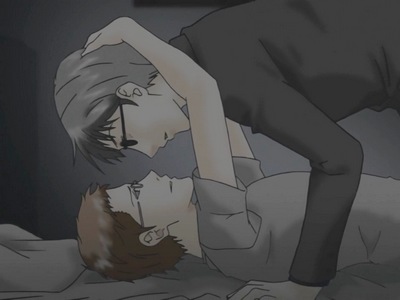 In my opinion, the Antique Bakery anime is probably the best adaptation of the original story. While this twelve-episode anime series isn't perfect in every aspect, it's better than Baker Boys and the other remakes. The anime tells a coherent story with fun humour, charming characters, and vibrant atmosphere. It's the remake that captures the essence of Antique Bakery the most effectively.
Unfortunately, the anime feels a bit dated with some basic-looking art. It also has a few problematic triggers, including homophobia and domestic abuse. Baker Boys sanitized some of the unsavoury elements in the story, so the Antique Bakery anime might make you feel uncomfortable at times. Nonetheless, I still adore this series and believe it's the best remake so far.
Antique 2008 live-action movie Movie review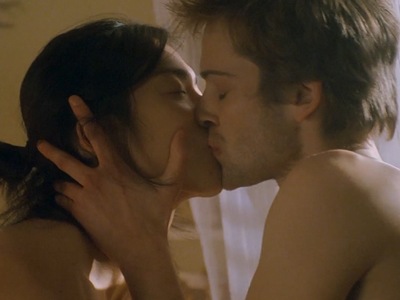 The Antique movie is generally well-received, but I'm not a huge fan of it. I thought the storytelling was an incoherent mess. Plus, it's filled with homophobia. As disappointing as Baker Boys might be, I think it's superior to Antique.
However, this film has some pretty positive reviews from other fans. It has a star-studded cast with famous Korean actors that you may recognize. There are also some fun and campy musical numbers. Your opinion might differ from mine, appreciating this film for aspects that I potentially overlooked.
Baker Boys Information
Links
GMMTV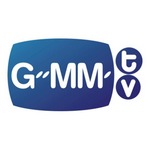 GMMTV is a heavyweight in the BL world. It has produced numerous acclaimed dramas and launched many successful careers over the years. GMMTV is the leader in the Thai BL industry and possibly around the world. Some of its well-known works include SOTUS (2016), Theory of Love (2019), 2gether (2020), A Tale of Thousand Stars (2021), and Bad Buddy (2021), among many others.