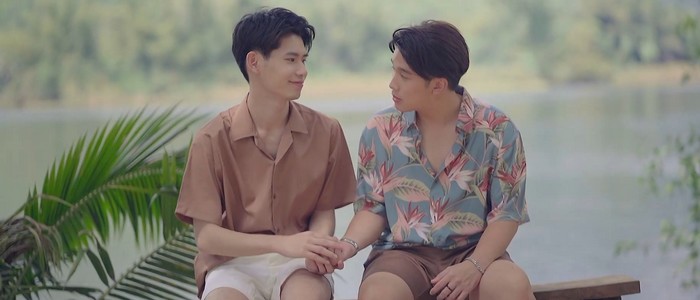 Once in Memory: Wish Me Luck is a short Thai BL movie about a camping trip. The main character celebrates his birthday by going on a lakeside getaway with his friends. He is pleasantly surprised to meet an old acquaintance and invites him to join the group excursion. As the two men spend time together, they strengthen their bond in the beautiful outdoors.
The picturesque scenery sets a romantic backdrop for Once in Memory: Wish Me Luck. This short thirty-minute movie portrays a sweet love story with a serene atmosphere. I enjoy the gentle vibes, cozy visuals, and intimate emotions highlighted during this film. However, the slow narrative and thin characterizations bring down my enthusiasm considerably. This laidback BL project doesn't stimulate my excitement.
Once in Memory: Wish Me Luck Summary
What is the film called?
ครั้งหนึ่งในความทรงจำ พรวันเกิด
Where was the movie made?
Thailand
When was the film released?
2021
How long is the movie?
30 minutes
What is the genre?
Romance
How would you describe the movie?
Nice and gentle
Who is the director?
Jiratana Jiraudompon
Is the movie BL?
Yes, it is a short BL movie.
Plot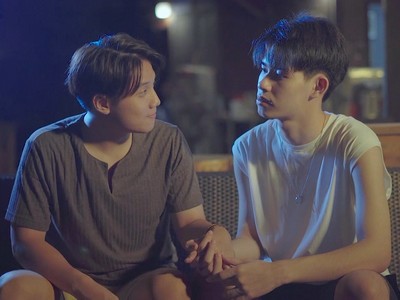 Ryu goes on a camping trip with his friends Bom and Tor. The outdoor location is beautiful, featuring picturesque lakeside scenery. Ryu has visited this campsite to celebrate his birthday for three consecutive years. He wants to meet the heroic man who has saved his life in the past. So far, he has not been able to reunite with this anonymous stranger.
Ryu is surprised to meet Ton, an old friendly acquaintance. Ton has planned to stay at this campsite, but all the rooms are booked. Bom invites him to stay with their group of friends. They split their sleeping arrangement so that Ryu and Ton share the same tent. It was a deliberate decision by Bom and Tor, who know that Ryu harbours a secret crush on Ton.
Ton and Ryu begin hanging out together, strengthening their bond. Ton invites his friend to go swimming with him. However, Ryu doesn't know how to swim. In fact, Ryu drowned at this lake three years ago. He was rescued by a mysterious individual whose identity remained a mystery. Since that incident, Ryu has revisited the campsite hoping to reunite with the hero who saved his life.
Once in Memory Wish Me Luck Trailer
Once in Memory Wish Me Luck Cast
Characters
Ryu
Natthew Nuttapong Sitprasetnand (ณัฐพงศ์ ศิษย์ประเสริฐนันท์)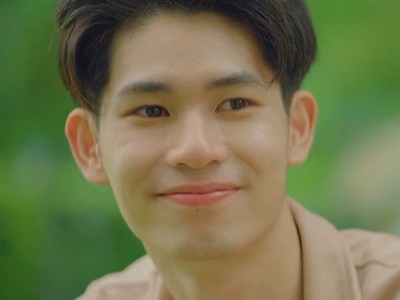 Ryu is friends with Bom and Tor. They have gone on a camping trip to celebrate his birthday. Three years ago, Ryu drowned in the lake at this campsite. Somebody rescued him, but he doesn't know the stranger's identity. Since then, Ryu has revisited the same place in hopes of reuniting with his mysterious hero.
Natthew Nuttapong Sitprasetnand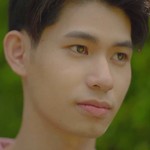 Natthew Nuttapong Sitprasetnand (ณัฐพงศ์ ศิษย์ประเสริฐนันท์) is a Thai actor. His first BL project is the 2021 short film, Once in Memory: Wish Me Luck.
Ton
Micky Chonnapat Kanjananarawadee (ชลนภัทร กาญจนนาราวดี)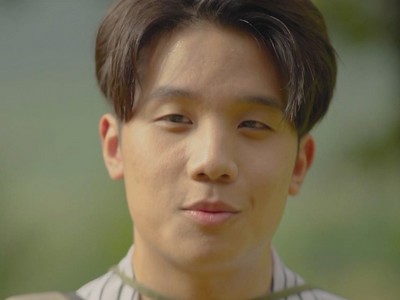 Ton is an old acquaintance of Ryu. Ton wants to go camping here, but no rooms are left. Ryu offers to share his tent with him. As Ryu and Ton hang out, their bond strengthens. However, Ton's close friend Fai shows up at the campsite, stirring up annoyance in Ryu.
Micky Chonnapat Kanjananarawadee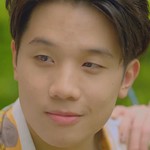 Micky Chonnapat Kanjananarawadee (ชลนภัทร กาญจนนาราวดี) is a Thai actor. His first BL project is the 2021 short film, Once in Memory: Wish Me Luck.
Supporting Cast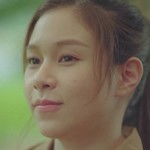 Fai
Pie Anunya Jaikla (อนัญญา ใจกล้า)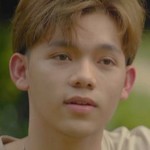 Bom
Boss Chakhrit Ketsattha (ชาคริต เกตุสา)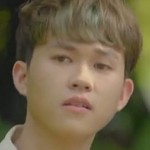 Tor
Apimook Thowrungruang (อภิมุข โถวรุ่งเรือง)
Once in Memory: Wish Me Luck Review
Review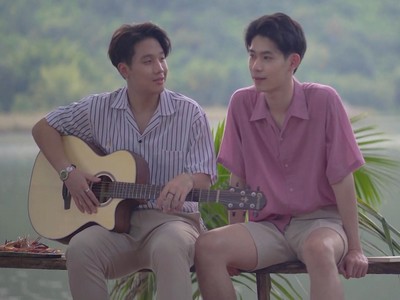 Once in Memory: Wish Me Luck takes place in a lakeside location with a picturesque view. The cinematography showcases beautiful scenery, from the lush greenery to the serene waters. The peaceful surroundings put the viewers in a relaxing mood. Many scenes carry a cozy vibe, like when the characters enjoy a cup of freshly brewed coffee in the morning. Once in Memory: Wish Me Luck successfully creates a calm, laidback atmosphere for its gentle love story.
This movie features a blissful BL romance. When the story begins, the protagonist, Ryu, has a noticeable crush on his love interest, Ton. His feelings deepen as they spend alone time together, including various flirtatious exchanges. Their relationship moments highlight a growing attraction between the couple. Each scene builds upon the sexual tension until it reaches a memorable climax in the film's final stretch. The leads go on a pleasant romantic journey, even if the narrative can be slightly slow sometimes.
Once in Memory: Wish Me Luck lacks compelling protagonists. We barely know anything about Ryu and Ton other than surface-level information. They have generic personalities, vague backstories, and little distinctiveness. We don't even know how they met each other before this camping trip. There are too many missing details, which prevent the viewers from understanding the characters better. As a result, I cannot connect with their thoughts or emotions. The thin characterizations may be the biggest disappointment in Once in Memory: Wish Me Luck.
The acting seems okay, but there aren't many talking points to their unremarkable performances. Both leads portray their roles straightforwardly, not displaying highs or lows. There's a lack of chemistry between the actors, which diminishes the impact of the romance. Individually, they are fine. Together, they don't share a strong rapport. With that said, I'm intrigued by Ryu's performer (Natthew). He shows a bit of a spark on camera, exhibiting sensitivity and softness. I would like to see him in another BL project that can bring out more of his potential.
Once in Memory: Wish Me Luck has a happy ending for the couple. However, Ton makes several admissions that lower my opinion of him. His character comes across as dishonest, and I feel hoodwinked by some of his actions. Call me cynical, but I suspect he made up his story just to get laid. Nonetheless, most viewers will find the conclusion sweet and sentimental, even if it's a little cheesy. Once in Memory: Wish Me Luck offers a cohesive romance for a thirty-minute film, yet the story isn't too exciting. Overall, this mediocre movie falls in the middle of the pack.
Summary
Laidback story
Once in Memory: Wish Me Luck has a gentle and relaxing story, carried by a serene atmosphere. However, the generic main characters offer little distinctiveness and don't feel engaging.
Gentle romance
The pleasant BL romance highlights a couple's cozy and flirty relationship moments. Each scene builds upon their sexual tension until it unleashes during a memorable climax.
Average acting
The leads give acceptable performances without many highs or lows. They also don't share much chemistry together. I'm fond of Ryu's actor (Natthew), who shows an intriguing spark.
Happy ending
Once in Memory: Wish Me Luck has a happy ending that puts the couple's relationship in a good spot. However, I find Ton's character slightly dishonest after he makes several admissions.
Serene artistry
The movie is filmed in a gorgeous location with picturesque scenery. The cinematography enriches the cozy vibes, intimate emotions, and gentle atmosphere.
66%
Once in Memory: Wish Me Luck tells a calm, laidback love story in the beautiful outdoors. Unfortunately, the slow plot and thin characterizations diminish the impact of the sweet romance.
Once in Memory: Wish Me Luck Videos
Video
Once in Memory: Wish Me Luck Information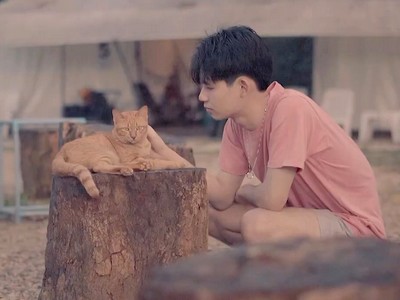 Start Date December 20, 2021
Movie Length 30 mins
Once in Memory: Wish Me Luck was released on December 20, 2021. It is a short movie, which you can complete in around 30 minutes.
In addition, Once in Memory: Wish Me Luck is a part of the same franchise as Once in Memory: Love at First Sight and Once in Memory: Just Found Love. However, those stories are unrelated other than the title. The other films feature different actors and characters with a separate plot.
Links
Mind Trio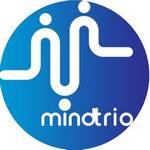 Mind Trio is a Thai BL studio that made On Cloud Nine (2022). Their other works include Calculating Love (2020) and Once In Memory (2021).
Director
Jiratana Jiraudompon is the director of Once in Memory: Wish Me Luck. Meen Nattakrit Hamontri (มีน ณัฐกฤต หามนตรี), a BL actor, is the assistant director of this project. Meen directed the first installment in the Once in Memory franchise, Once in Memory: Love at First Sight.