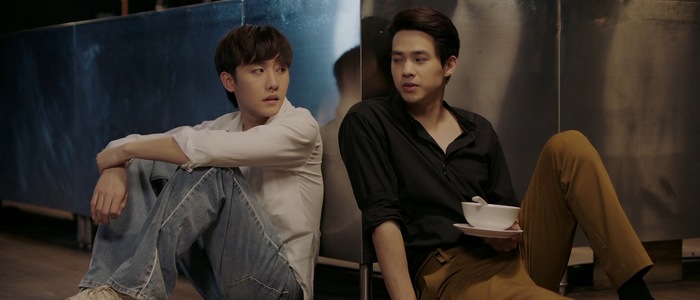 Bite Me is a Thai BL series about a gentle romance that takes place in a restaurant. The main character's culinary talent is noticed by a famous restauranteur, who offers him a lucrative job. When they start working together, their relationship heats up in and out of the kitchen.
Although the production is sleek and polished, Bite Me fails to tell a compelling story. The slow-moving narrative is largely devoid of drama, passion, or excitement. Not even the gorgeous cinematography can elevate this disappointing series, which has so much wasted potential.
Bite Me Summary
What is the drama called?
ส่งร้อน เสิร์ฟรัก
Where was the series made?
Thailand
When was the drama released?
2021
How long is Bite Me?
Around 9 hours
What is the genre?
Romance
How would you describe the series?
Nice and gentle
How many episodes are in Bite Me?
11 episodes
How long is each episode?
Around 45 minutes
Plot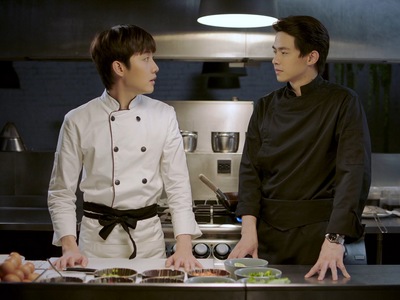 Aek is a university student who studies accounting. At school, he hangs out with his roommate Vich, along with their circle of friends Bie and Pock. Besides his studies, Aek also works part-time as a food delivery courier. He drives around town, picking up restaurant food orders and making deliveries to households.
As part of his job, Aek frequently visits a restaurant called Im-Aue. It's a high-end dining restaurant owned by Aue, a famous chef who won second place in a prestigious cooking competition. However, a mix-up in the restaurant causes Aek to miss one of his deliveries for two hours. Aue personally apologizes for the delay. As they chat, Aue becomes intrigued by Aek's culinary knowledge and talent.
During his next visit, Aue asks Aek to cook a dish for the restaurant. The cooking was delicious, exceeding expectations. Aue believes Aek has potential and asks the food courier to work at his restaurant as a chef. However, Aek is hesitant to accept the job offer. Although he is interested in cooking, his mother wants him to focus on academics instead. His family runs a small local restaurant, but Aek's mom wants her son to have a more comfortable job than working in the kitchen every day.
Since Aek doesn't want to disappoint his mother, he declines the job initially. However, he regrets his decision and keeps having second thoughts. Eventually, Aek agrees to work at the restaurant, but he doesn't tell his mother about this career change. After starting the job, Aue shows Aek the ropes of becoming a successful chef. The two men develop a close bond over time.
Bite Me Trailer
Bite Me Cast
Characters
Aek Mark Siwat Jumlongkul (ศิวัช จําลองกุล) Mark Instagram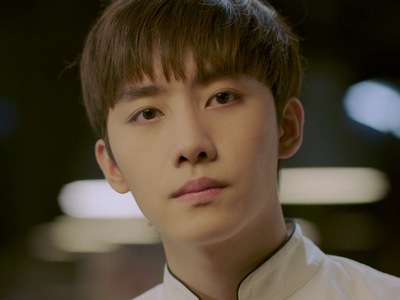 Aek is a university student who studies accounting. Although he isn't that interested in the subject, his mom wants him to get a comfortable job instead of working at the family restaurant. However, Aek has a secret passion for cooking, which is uncovered by the restaurant owner Aue. At the start of the series, Aek works a part-time job as a food courier.
Aue Zung Kidakarn Chatkaewmanee (กิดาการ ฉัตรแก้วมณี) Zung Instagram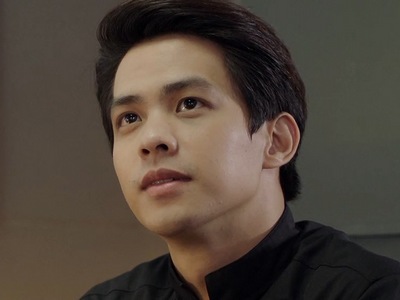 Aue is the restaurant owner of Im-Aue, a high-end dining establishment that he opened recently. In the past, he had won second place at a prestigious cooking competition, losing the title to his acquaintance Eve. The loss haunts Aue, bothering him more than he likes to admit. Aue comes from a wealthy family and his older brother Aob works as a doctor.
Supporting Cast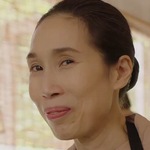 Aek's mom
Rudklao Amratisha (รัดเกล้า อามระดิษ)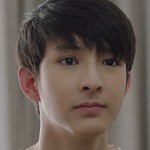 Vich
Toon Atirootj Saengtien (ตูน อติรุจ แสงเทียน)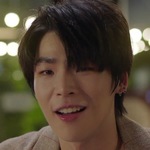 Bie
Gameplay Garnpaphon Laolerkiat (เกมเพลย์ กาญจน์ปพน เล่าลือเกียรติ)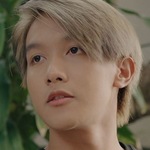 Pock
Pauldee Boonmee (พอดี บุญมี)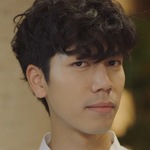 Prem
Paam Setthanan Manunapichu (แป๊ม เสฏฐนันท์ มนุญปิจุ)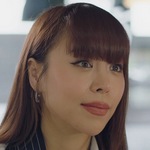 Nuna
Zani Nipaporn Thititanakarn (ซานิ นิภาภรณ์ ฐิติธนการ)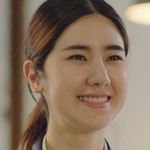 Chompoo
Noon Sutthipha Kongnawdee (น้อ สุทธิภา คงแนวดี)

Lek
Prame Thanaunop Patum (เปรม ธนอรรณพ ป่าตุ้ม)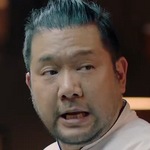 Aui
Boy Trai Bhumiratna (บอย ตรัย ภูมิรัตน)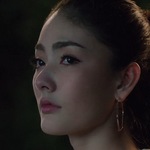 Eve
Rina Chatamonchai (ริณา ฉัตรอมรชัย)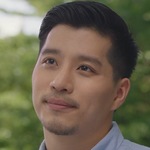 Moo
Tee Vivid Bavornkiratikajorn (วิวิศน์ บวรกีรติขจร)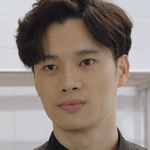 Vi-Phob
Ping Surakit Khemkeaw (ปิง สุรกิจ เข็มแก้ว)
Cast Highlights
Aek's actor (Mark) appeared in numerous BL dramas, including I Am Your King (2017), Love by Chance (2018), and its sequel Love by Chance 2 (2020). He also has a small guest role in the 2022 series Meow Ears Up.
The actor portraying Bie (Gameplay) starred in the 2019 BL horror series He She It, the 2020 slife-of-life BL series Ingredients, and the 2021 BL romance Love With Benefits.
Bite Me OST
Bite Me Review
Review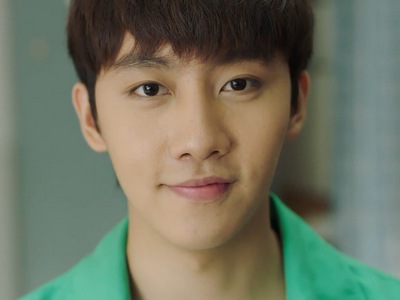 Bite Me is a disappointing BL drama because it comes with so much untapped potential. The first episode is phenomenal, standing on a class of its own with the stylish presentation. Everything about the production looks sophisticated, from the sleek cinematography to the snappy editing techniques. Most BL series won't come close to the professional quality that Bite Me achieves in its premiere. I was impressed by the promising start, setting my expectations high for the rest of the episodes.
Unfortunately, Bite Me peaks early and then goes on a steep decline. The story is terribly lacklustre, moving at a snail's pace to cover mundane developments. None of the plots feel engaging as they play out without drama or excitement. While it's hyperbolic to describe ~nothing happens~ for the next six episodes, it comes across that way at times. The scenes are forgettable, the dialogue bores me, and the conflicts have no impact. Bite Me seems incapable of building adrenaline in its slow, undynamic narrative.
I'm disappointed Bite Me doesn't focus on Aek's journey as a restaurant chef. He starts his first day of work and everything goes smoothly. He gets along with all his coworkers and everybody loves him. His character doesn't learn new skills, experience challenges, or make memories. Bite Me has plenty of time for product placements, but they can't make room for character development. The only point of interest is Aek's relationship with his mom, but even that dynamic could've been explored more complexly.
Sometimes, Bite Me tries to introduce tension to spice up the bland storylines, but their attempts are woefully executed. The cooking competition subplot is an incoherent mess, muddled by one-dimensional villains and their vague motives. Meanwhile, Episode 8 features a dramatic confrontation between the leads, which is supposed to be the emotional climax of the series. Yet, the events play out so erratically that you'll either feel confused or frustrated. It culminates in a terribly embarrassing scene in the rain, perhaps the lowest point of Bite Me.
The BL romance is handled timidly and tepidly in this series. Aek and Aue flirt like they walk on eggshells around each other, made worse by a lack of chemistry between the actors. Their interactions are so watered down that you'll barely feel any passion between the characters. In fact, there's almost no intimacy between the two gay couples. I get the impression that Bite Me is cautious about showing too much same-sex affection on screen. Both relationships seem like a sanitized version of BL, censored for a culturally conservative audience.
The main selling point in Bite Me is its visual presentation, highlighted by bright colours and vivid camera angles. Each episode showcases mouthwatering close-up shots of the food, matching the calibre of professional cooking documentaries. Since the series looks spectacular from a production standpoint, I was hopeful in the beginning and thought it could turn into a masterpiece. Instead, there's a jarring discrepancy between the vibrant aesthetics and the dull storytelling. Sadly, Bite Me ends up being a mediocre BL drama with all style and no substance.
Bite Me Episodes
Episode Guide
Bite Me has a total of 11 episodes. Each episode is around 45 minutes long. It is a long BL drama, and you can finish the entire series in approximately 9 hours. Bite Me started airing on August 29, 2021 and ended on November 7, 2021.
Bite Me Behind the Scenes
Bite Me Information
Links
The DND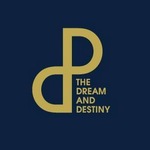 The DND is a Thai BL studio that made Bite Me (2021). The DND's full name stands for The Dream and Destiny.