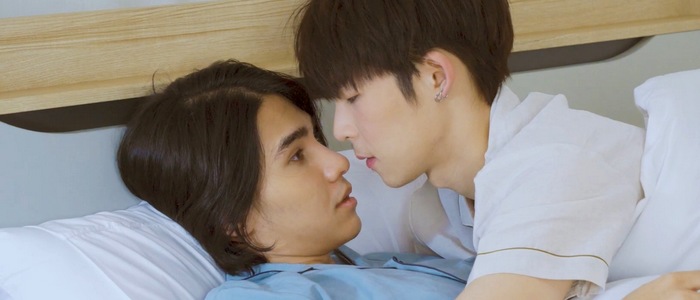 Ingredients is a slice-of-life Thai BL series about food, music, and love. The two main characters live together, one of whom is an indie musician and the other is a talented chef. This drama highlights the many cute interactions between the pair, as they go about their ordinary day-to-day life.
I was pleasantly surprised by Ingredients, a sweet BL drama that exceeded my expectations. Sometimes, you don't need a big-budget production or a complex narrative to create an enjoyable piece of BL. Featuring two charismatic leads, their playful rapport, and a cozy setting, that's all it takes to craft a simple, down-to-earth love story.
Ingredients Series Summary
What is the drama called?
Ingredients ส่วนผสมที่ลงตัว
Where was the series made?
Thailand
When was the drama released?
2020
How long is Ingredients?
Around 4 hours
What is the genre?
Romance
How would you describe the series?
Cute and sweet
How many episodes are in Ingredients?
21 episodes
How long is each episode?
Around 6 to 20 minutes
Plot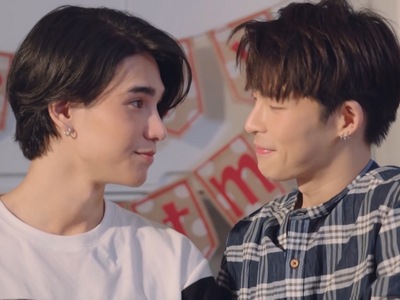 Tops and Marwin are university students who have been living together in the same house. Tops is gentle and sensitive, while Marwin is charming and confident. Despite their different personalities, the two of them get along and complement each other well. They have a close bond and spend a lot of their time with each other.
Marwin is an aspiring indie musician, who writes his own songs and plays the guitar beautifully. His roommate Tops is a food science student and dreams of opening up his own restaurant one day. A brilliant chef, Tops knows many creative recipes. Marwin loves eating his meals and even helps Tops to set up a cooking vlog.
The Ingredients series follows Tops and Marwin in their daily lives. Each episode covers a new adventure that brings the pair closer together. As the pair get used to cohabiting, will they make a new breakthrough in their intimate relationship?
Ingredients Series Prologue
Ingredients Series Cast
Characters
Tops Gameplay Garnpaphon Laolerkiat (กาญจน์ปพน เล่าลือเกียรติ) Gameplay Instagram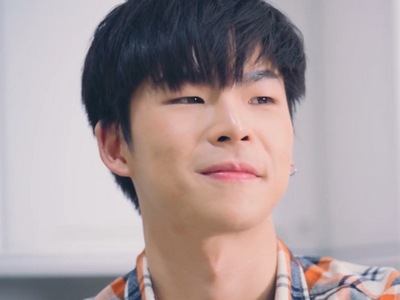 Tops is a university student who studies good science. A culinary genius, Tops knows many interesting recipes and can cook up many delicious dishes. One day, he aspires to open his own restaurant. After Tops' mother passed away, his father remarried and now Tops has a younger baby brother.
Marwin Jeff Satur (วรกมล ซาเตอร์) Jeff Instagram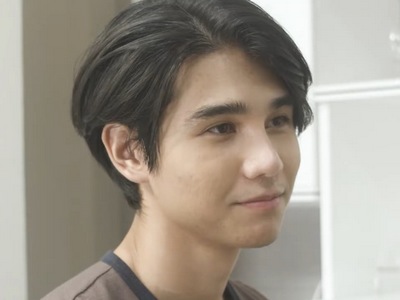 Also affectionately known as "Win", Marwin is a university student who aspires to become a famous musician. He plays the guitar and can write his own songs. With a cheeky, charming personality, Marwin is always equipped with a clever comeback. He is sociable and has a lot of friends. However, Marwin has a strained relationship with his mother and younger brother.
Supporting Cast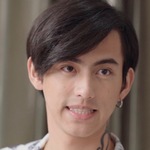 Dome
Tex Thanapipat Sukmeesub (สิริเกียรติ แซ่เจี่ย)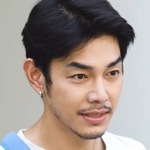 Neighbour
Art Pasut Banyam (พศุตม์ บานแย้ม)
Cast highlights
Ingredients is the second time where the two costars (Jeff and Gameplay) appeared in a BL drama together. They featured in the 2019 BL horror miniseries He She It, where they also shared a romance. However, please note that He She It is much darker and has a way sinister tone than Ingredients, so it might not be your cup of tea.
Ingredients Series Review
Review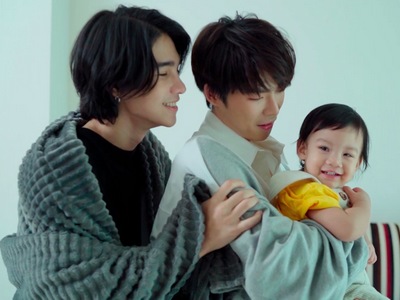 Wow, I enjoyed Ingredients way more than expected! When I started this BL series, I was skeptical whether such a simple slice-of-life story would hold my interest. There wasn't a unique hook to the premise, the episodes were kinda short, and it was produced by a grocery chain of all things. Subconsciously, these details made me adjust my expectations, and I must admit to underestimating Ingredients as a drama.
Early on, Ingredients begins with some episodes that seem quite mundane, like I'm watching a byte-sized cooking vlog instead of a continuous story. The plot feels low-stakes in the first half of the series and doesn't build up to anything bigger. Sure, the scenes showcase the natural chemistry between the leads, but there isn't an urgency to the narrative. I don't feel a pressing incentive to watch the next episode right away.
As Ingredients continues, Tops and Marwin have won me over as a couple, thanks to the two charismatic actors who make their characters so effortlessly likable. At first, their relationship dynamic is somewhat cordial, only showing a small amount of affection here and there. The romance heats up later on, igniting an exciting spark to their scenes together. There's an oozing sexual tension poured onto the fun, playful rapport between the leads.
Ingredients is a series that grows stronger towards the end. It goes on a long streak of excellent episodes, building up a steady momentum that continues to the finale. There's a great balance of lighthearted humour, powerful emotions, and sweet romantic exchanges that will have you shipping this couple so hard. I wouldn't say that Ingredients has a slow start, but by comparison, the second half of the series flies by so much more vividly. Those last few episodes are fun, intimate, and juicy.
While Ingredients doesn't have a conventionally happy ending, it's hopeful enough that you'll feel satisfied with where the relationship leaves off. I have a very positive impression of this series upon completion, a total turnaround from my initial skepticism. From the natural acting performances to the cute romantic moments, this drama captures the essence of BL fabulously. Considering Ingredients is a simple, low-key production without a big budget, I'm beyond impressed with the quality it achieves.
Story
Relaxing story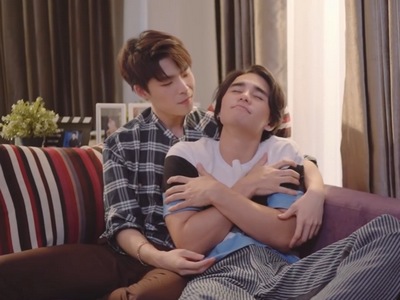 You won't find a super heavy plot in Ingredients. The story is designed to be pretty lighthearted and relaxing, focused on the ordinary events of two guys who live together. Each short episode has a self-contained plot that feels down-to-earth, such as celebrating a birthday or taking care of a stray cat. Later, the series emphasizes the romance between the couple, and the BL tropes become more visible.
Although these stories are mundane, the interactions between the lead characters are cute and amusing. You also get to see their bond develop throughout the series, as they grow more intimate after each episode. Overall, it isn't the worst way to spend 5-10 minutes of your life watching a short BL story with a guaranteed sweet ending.
Romance
Cute romance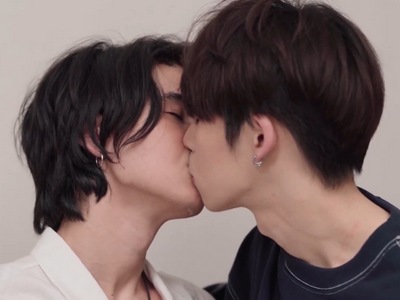 At the start of the series, I thought Tops and Marwin were already dating? Ingredients didn't specify their exact relationship right away, so I wrongly assumed they were boyfriends who live together. Based on their close bond with each other, these two seemed like an ordinary gay couple. I only figured out afterwards that they're roommates and I misinterpreted the nature of their relationship. Whoops. 😅
Tops and Marwin are a cute pair, growing on me after a while. The characters have such natural chemistry with each other. Despite being platonic friends, their playful rapport almost feels like a couple. In the first half of the series, Ingredients builds a solid foundation between Tops and Marwin. When the drama introduces more romance during the second half, it feels like a natural transition from friends to lovers.
After they become a couple, Tops and Marwin are adorable together. Episode 20 is entirely dedicated to a collection of moments between the boyfriends. All their scenes are so sweet that I got cavities from watching them. My only nitpick is that I wanted more intimacy between the pair. The characters kiss a few times, but the physical affection is very mild. These two actors co-starred in another BL series called He She It, where they smooch more passionately than the sanitized version we see in Ingredients.
Acting
Natural chemistry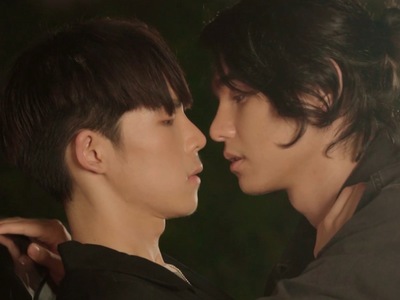 Both actors are excellent in their roles, offering natural, easygoing, and effortless performances. They make their characters feel authentic, as if these are two real-life characters interacting with each other. Their natural chemistry is definitely a highlight of Ingredients.
Since the script isn't particularly demanding, the scenes don't test or challenge the actors. Nonetheless, I feel like the actors (Gameplay and Jeff) do a solid job portraying Tops and Marwin, cultivating an exciting dynamic between them.
Ending
Sad ending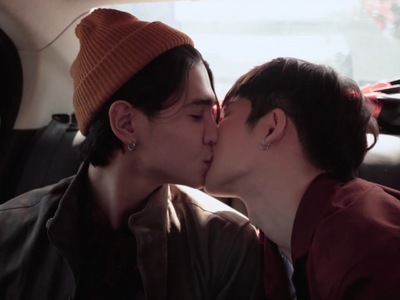 The Ingredients series has a bittersweet ending. Since Marwin has to travel away to launch his music career, the main characters won't live together anymore. Instead, Tops and Marwin must continue their romance through a long-distance relationship.
Marwin actually asks his boyfriend to accompany him on the trip, but Tops declines. It's a huge ask, uprooting your entire life just to keep your musician boyfriend company. I understand Tops' decision and would have thought less of him if he actually went with Marwin. Liking a guy is good, but you don't need to abandon your studies and responsibilities just to be his groupie.
Even though there's a lot of crying in the final episode, I don't think this ending is overly sad. The two of them are still a couple, and Marwin is only leaving temporarily to pursue his dreams. The circumstances are understandable and I feel hopeful about their relationship even as they said farewell. The series ends with a goodbye between the boyfriends, but it's not a goodbye forever. More like a goodbye until you become a famous musician and we can videocall each other in the meantime.
Best character
Tops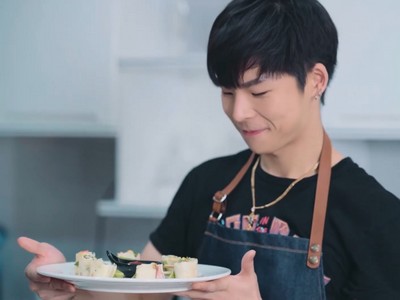 TOPS IS THE BEST!!! Sure, Marwin is cute and has a lovely voice, but Tops is seriously the dream boyfriend material. Not only is his character a domestic king and a fantastic chef, but he also has such a kind, sensitive, and gentle personality. Tops is almost too perfect to be a real person, but if he exists, someone like him would be considered a 10/10 catch.
The only thing I don't like about Tops is his name. Usually, I'm tolerant towards in-show product placement because these BL series gotta make money somehow. But I think naming your main character after the grocery brand may just cross the line for me and appear too blatantly corporate. The scene where Tops the character goes to Tops the supermarket made me cynical about the world, as I reflect on how much advertising infiltrates a creative work. 😓
Highlights
Personal hygiene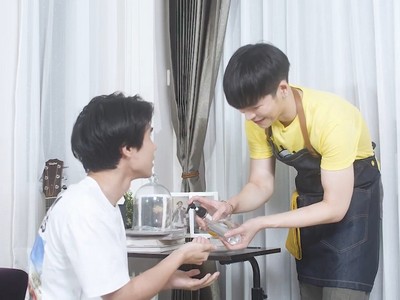 Maybe it's because Ingredients was filmed during the height of COVID-19, but I love the emphasis on personal hygiene throughout the series. In almost every episode, Tops and Marwin are constantly reminding each other to sanitize their hands. Every time someone visits their house, the first order of business is to get those hands sanitized without fail.
This might seem like a tiny detail to include in a series, but I love how they're promoting health and safety during a pandemic. The messaging is especially important since this is a series dealing with food. I appreciate that the production team is responsible and using the platform to raise awareness for good hygiene.
If you will excuse me, I have to stop writing this review and sanitize my hands. 👐🏻
Ingredients Series Episodes
Episode Guide
Ingredients has a total of 21 episodes. Each episode is around 6 to 18 minutes long, while the finale is about 18 minutes long. This is a medium-length BL drama, and you can finish the entire series in approximately 4 hours. Ingredients started on April 4, 2020 and aired its final episode on January 9, 2021.
In addition, Tops' actor Gameplay has released a series of cooking vlogs, which aren't part of the Ingredients fictional universe. However, these videos might still be relevant in case you're feeling hungry!
⭐ Best episode
Episode 19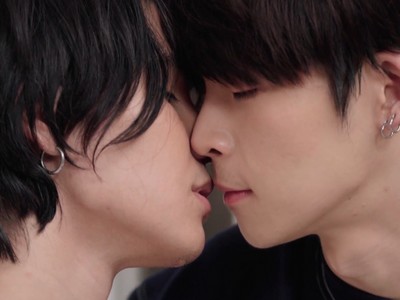 Episode 19 served as the emotional climax of the series, culminating in the first kiss between Tops and Marwin. The episode begins with Marwin (and Dome) returning home drunk after receiving news about his audition. Tops takes care of Marwin, while hilariously ignoring Dome and all his pleas for attention.
When Dome finally leaves them alone, we see that Marwin isn't nearly as drunk as he pretends to be. He suddenly sobers up and starts flirting with Tops massively. This eventually leads to the two of them kissing, a long-awaited moment during the series. The episode ends with Tops cooking Marwin mode as the two of them act like cute boyfriends, which isn't that different from how they usually behave, except they made it official this time!
💕 Most romantic episode
Episode 20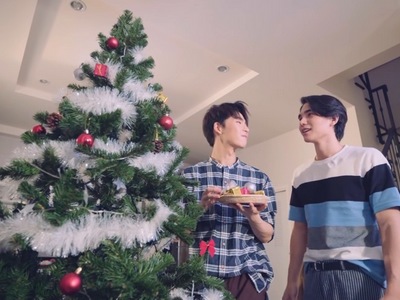 Episode 20 was easily the most romantic episode in Ingredients. Taking place in Christmas, the entire episode was dedicated to Tops and Marwin behaving adorably after they became boyfriends. They decorate the tree, hug on the sofa, cook together, feed each other, exchange gifts, and give cutesy comments over their meals. In the span of fifteen minutes, their scenes were so sweet that I had to test for diabetes afterwards.
😚 Cutest episode
Episode 18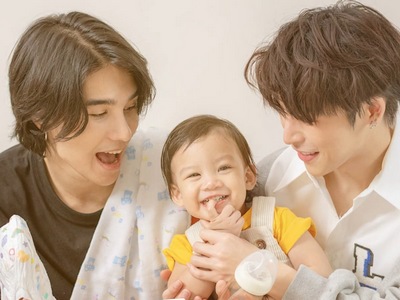 BL couple + adorable baby = cuteness overload. Despite Marwin's aversion to babies at first, he eventually warms up to Tops' younger brother. This plot is actually quite similar to Episode 12, another cute episode where Marwin and Tops have to take care of a stray cat. Except in Episode 18, we replace the cat with a baby this time.
Why this episode is so cute should be pretty evident. It's super sweet seeing Tops and Marwin behave like a make-believe family, even if it was only for a single episode.
😭 Tearjerker episode
Episode 10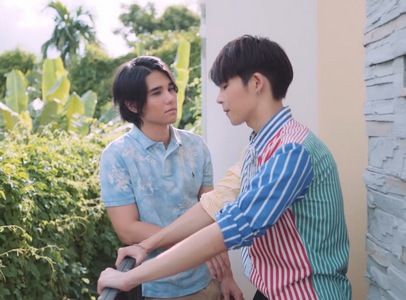 Episode 10 was where Marwin's family came to visit. His mom and brother try to convince him to give up on his music career, which isn't going anywhere, to focus on the family business. Emotions were high when Marwin got into a heated argument with his mom. Afterwards, Tops calms him down and gives soothing advice. Marwin eventually apologizes over dinner and the two of them make up over a nice meal. Awww.
I actually found Episode 10 more emotionally effective than Episode 21, the last episode of the series. In the finale, they really unleashed all the tearworks as Tops and Marwin said farewell to each other. I actually found the crying scenes to be too excessive, and they could've dialled back the emotions for a more convincing reaction.
💋 Episodes with kissing
Episode 19, 20, 21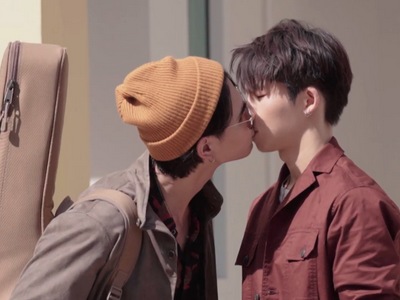 Tops and Marwin smooch in the last three episodes, but don't expect too much from their kissing. Their lips touch, but they don't get too into the moment. They also share a few quick pecks on the lips here and there.
If you want to see them actually kiss, you may be interested in the short miniseries He She It. It's a different BL drama with the same actors, and they kiss way more passionately than what we see here. I watched He She It after Ingredients, and was stunned to see these guys make out in that series. Where was that level of passion in Ingredients, hmm?
💪🏻 Episodes with skin
Episode 17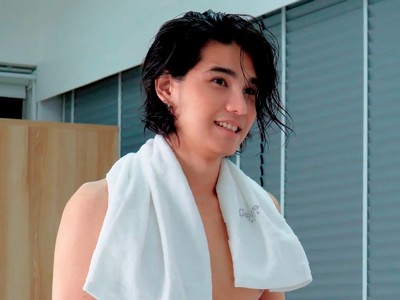 In the entire series, we only get one shirtless scene during Episode 17. The episode begins with Marwin coming out of the shower in a towel, and he spends a minute talking to Tops shirtless. Finally, Tops has to tell him to get dressed.
The characters actually go to the beach in Episode 15, a setting where you imagine there'd be tons of shirtless opportunities. I counted seven guys in total and none of them went out for a swim. All they did was run around and throw sand at each other lol.
Ingredients Series Information
Links